About Rue De Rivoli
Paris bespoke luxury and charm, and nothing describes it better than the most prestigious Rue de Rivoli street. Located in the first arrondissement of Paris, Rue de Rivoli is the most astounding and famous street.

The road gets its name from the victory of Napoleon against the Austrian army in 1797, in the imminent battle of Rivoli. It encompasses a glorious history of Paris, housing the Musee du Louvre, Tuileries Garden and the Place de la Concorde.

The Rue de Rivoli is also known as the commercial hub, owing to the wide array of retail stores and high-end fashion brands present here. Rue de Rivoli is a seamless blend of the culture with modernity. It has something eclectic to offer to every visitor and make them fall in love with the romantic city of Paris.
How to Reach Rue De Rivoli
1. By Metro: One can take the metro service to reach Rue de Rivoli from CDG Airport, Paris. It can take 50 minutes to reach the street through the metro.

2. By Bus: The bus available from the airport can take 1 hour and 10 minutes to reach Rue de Rivoli. But, it is the most pocket-friendly option to travel.

3. By Car/Bike: Visitors can take their own vehicle or rent one to commute in Paris. A car or bike can take 30 minutes to reach Rue de Rivoli.
What Not to Miss at Rue De Rivoli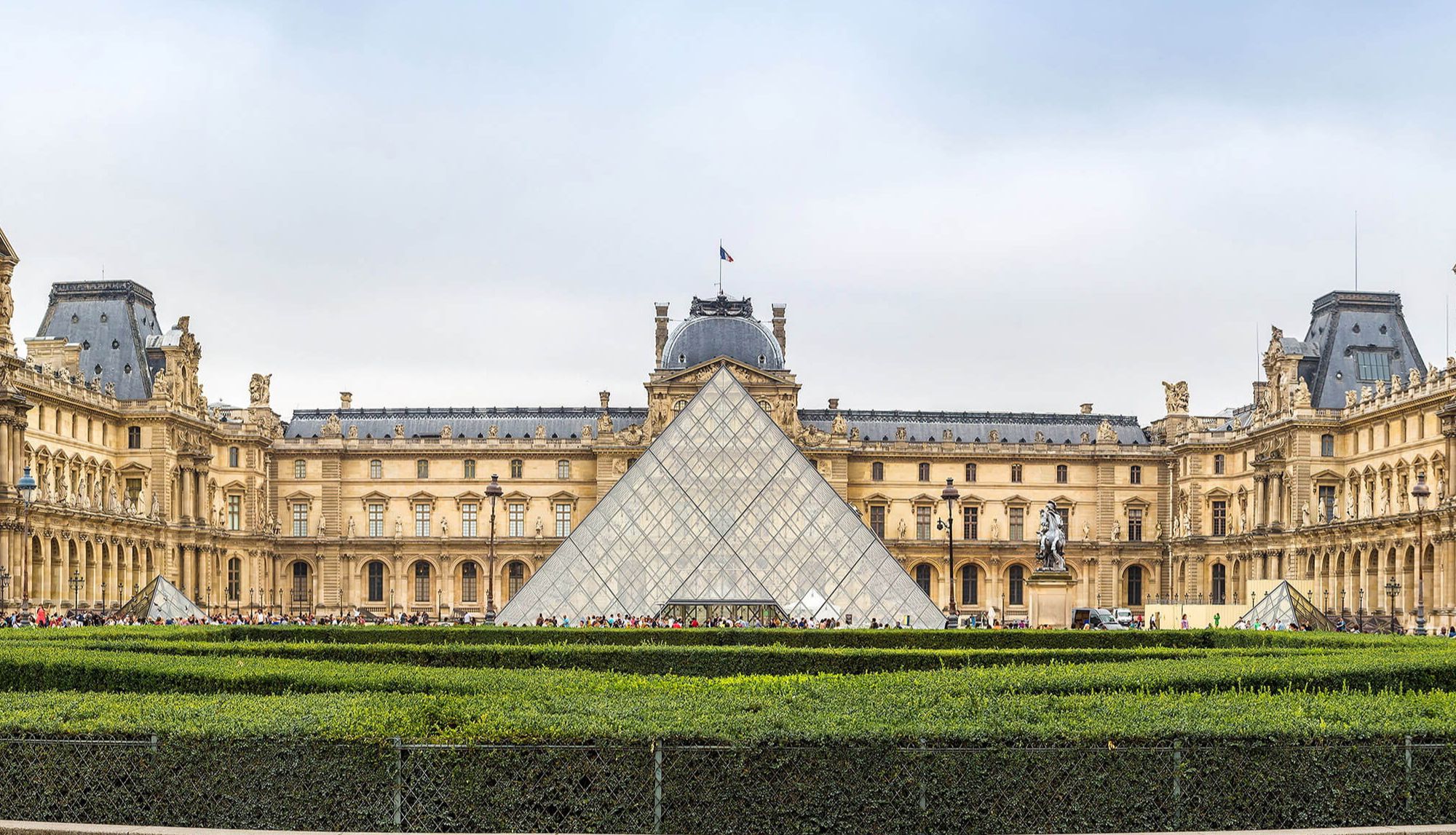 The long street of Rue de Rivoli features a wide range of places that one can visit for the authentic Parisian experience. From art to history, from culture to relaxation, Rue de Rivoli has a lot to offer. here are a few places to visit around the street

1. Louvre: One of the most popular tourist spots, the Louvre is on the Rue de Rivoli. It is a museum and art gallery housing thousands of artefacts and lakhs of historical objects. The Louvre can manage to mesmerize the visitors from the grand entrance itself. It is open for tourists, but prior booking for a museum tour is mandatory.

2. Tuileries Garden: The Tuileries Garden is one of the most relaxing and serene places in Paris. Located between the Louvre Museum and Place de la Concorde, it is the perfect spot to spend a sunny day. Housing 3 restaurants, two museums, rides for kids, and plenty of natural beauty, Tuileries Garden deserves a spot on every itinerary.

3. Place de la Concorde: Place de la Concorde is the largest square in Paris and has a rich historical significance as many public executions were held here. In the centre of the block, you can find a majestic obelisk from Luxor that offers panoramic views of the city. There are two fountains and an elegant Crillon Hotel.

4. Sainte-Chapelle: Sainte-Chapelle or the Royal Chapel was built in the 13th century on the orders of King Louis IX. He made the chapel to store the religious relics, but today it stands as a jewel of Gothic art. The chapel is full of stained glass windows that depict the story of the Bible.


Things to do in and around Rue de Rivoli


1. Shop on Rue de Rivoli: Whether you have a knack for shopping or not, Rue de Rivoli will surely regale you with the sheer variety that it offers. It is home to everything from mainstream fashion stores to high-end luxury brands and even chic boutiques.

The street is packed with stores on both sides selling clothing, accessories, vintage items, and have plenty of spots for quick snacks. You can step out of the street with the most fashionable clothing and footwear. If you are looking for souvenirs or trinkets like bracelets, don't miss out on the dainty store Merci.

2. Buy Chocolate at Angelina on Rue de Rivoli: Located right across the Tuileries Garden on Rue de Rivoli, Angelina is an infamous teahouse. It came up in the year 1903 to serve the famous and elite people of Paris, like Coco Chanel and Marcel Proust.

Today, Angelina is known internationally for its deserts. They serve a wide range of pastries, but their hot chocolate is a must-have. Angelina also makes the most assorted chocolates with delicious recipes that bespoke the French taste. From milk praline chocolates to truffles, Angeline has something to suit the taste palette of every visitor.

3. Visit the Louvre on Rue de Rivoli: The Louvre is a national museum and art gallery in the heart of Rue de Rivoli. What once began as a museum in 1793 with 537 paintings is now a world-famous spot housing thousands of artworks.

The museum has eight departments that house a very vast collection of 35,000 artworks and over 3,80,000 objects from the prehistoric era. You can find pieces from different eras, like Egyptian antiquities, Neolithic works of Greek artists, Romanesque sculptures, Renaissance decorative arts, and paintings spread over 600 years. The most prominent piece residing in the Louvre is the painting, Mona Lisa.

4. Visit the Jardin des Tuileries on Rue de Rivoli: The most relaxing, popular and celebrated spot of Paris, Jardin des Tuileries is located on the Rue de Rivoli. It is a public garden that separates the Place de la Concorde from the Louvre.

A casual stroll in the Tuileries Garden offers the real taste of Parisian culture to the visitors. One can find astoundingly beautiful statues of Rodin and Giacometti, or enjoy the work of Monet displayed in the museum. The fun rides and candy floss available here make it an ideal place for a family day outing.
Other Essential Information About Rue De Rivoli
Interesting facts about Rue de Rivoli

1.
The Rue de Rivoli stretches for over 3,000 meters and is 22 meters wide.


2.
It was made to commemorate the victory of Napoleon Bonaparte against the Austrian Army in January 1797.


3.
The street is in the 1st arrondissement of Paris, which is famous for its rich history. It is a top spot for the rich and affluent people of Paris.


4.
Rue de Rivoli is home to places of historical importance and attracts millions of tourists. You can find Tuileries Garden, the Louvre Museum, and Place de la Concorde.


5.
It is a commercial hub today, with cafes, restaurants, and fashion stores lined up on either side of the street. Rue de Rivoli is ideal for shopping the Parisian fashion while enjoying the authentic cuisine available here.
Places to Eat Near Rue de Rivoli


1. L'Imperial Rivoli: The restaurant L'Imperial Rivoli sits right across the Jardin de Tuileries, offering views of the entire street. It has a beautiful interior of black and white befitting the Parisian culture. With a vast menu to choose from, the restaurant has something that suits every taste palate.

2. Le Gribouille: Overlooking two different squares, Le Gribouille offers delicious food at affordable prices. The menu includes authentic French and European cuisine, with vegetarian food as well. Le Gribouille has a modern chic vibe that promises an enjoyable time with family and friends.

3. Loulou Restaurant Paris: If you want to dine while taking in the magnificent views of Palais du Louvre and Eiffel Tower, Loulou is the place to be. The place is famous for its eclectic and chic interior, along with the vast menu. It is always brimming with locals and tourists alike, so book a table prior to going.

4. Angelina Paris: Angelina is a famous teahouse and café located on Rue de Rivoli. It is a common spot for the famous people of Paris. Although Angelina is known for its delicious cakes, pastries, chocolates, and hot chocolate, it offers so much more than that. The pleasant staff and chic ambience make it the perfect spot to spend a quiet evening.


Places to Stay Near Rue de Rivoli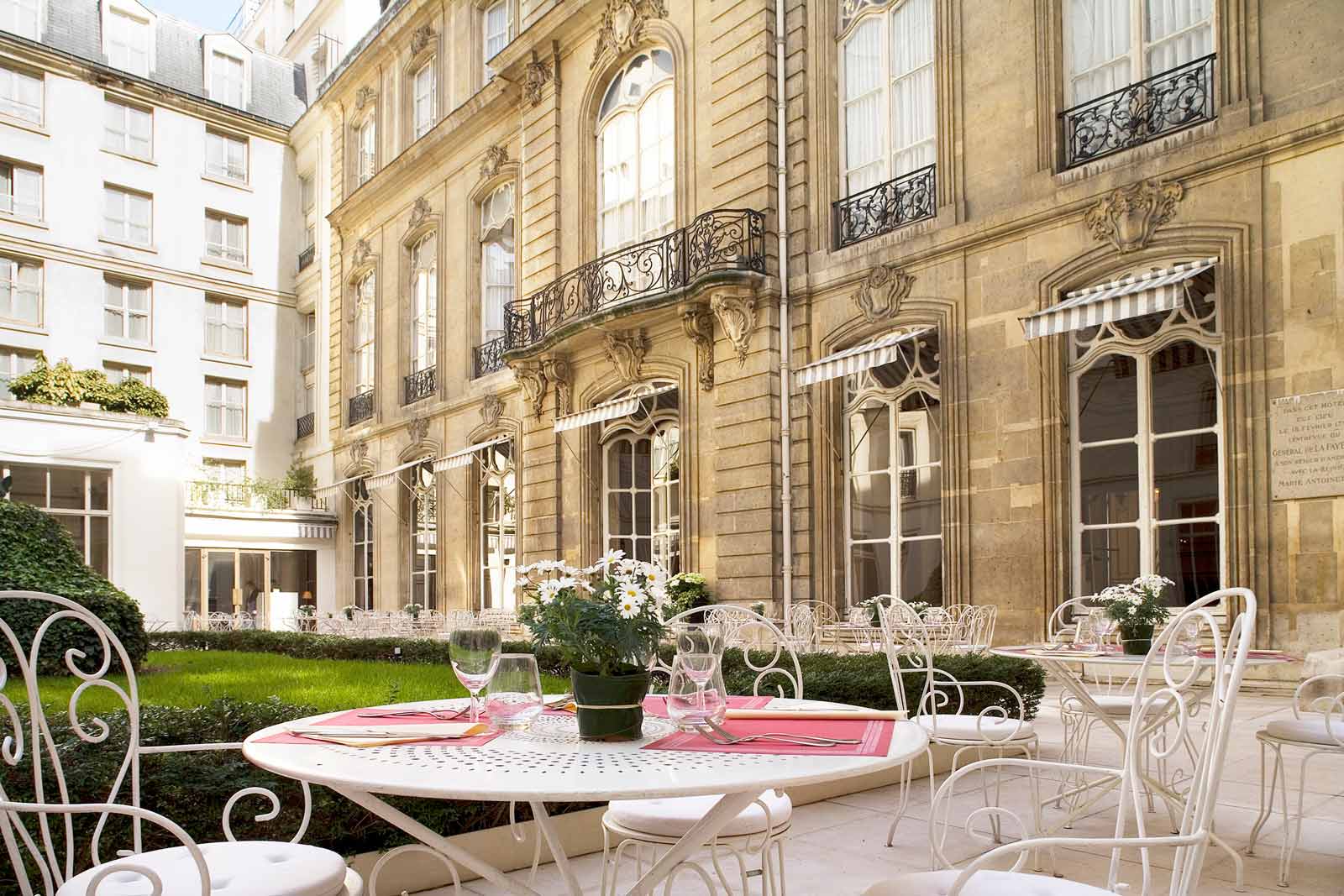 1. Hotel Paris Rivoli: The Hotel Paris Rivoli is centrally located, with tourist spots like Tuileries Garden and Notre Dame only a few miles away. Spacious, comfortable, and well-equipped rooms make the hotel ideal for stay. Some rooms have balconies with surreal views of the city. The guests can find themselves close to all popular stores and brands.

2. Hotel 9Confidentiel: The 5-star hotel 9 Confidential is a great choice for tourists. Each room of the hotel is equipped with a luxurious private bathroom, TV, air-conditioning, and seating area. You can enjoy the bar or business centre, or maybe order delicious continental food to your room.

3. Saint James Albany Paris Hotel Spa: What makes this hotel an ideal choice is its central location. Located opposite the Louvre Museum, the Saint James Albany Paris Hotel Spa offers a lot. It has a fitness centre, hammam, swimming pool, and an indoor spa for the guests. They can also enjoy the food at Le 202 Rivoli restaurant here.

4. Hotel France Louvre: Hotel France Louvre is an embodiment of elegance. Each room of the hotel is bathed in Parisian culture and comes with a bathtub, TV and free WiFi. It has an enormous common lounge room that serves tea. Besides that, a buffet breakfast is served each morning.


All you need to know before visiting Rue de Rivoli


Paris is among the most visited cities in the world. While the locals welcome tourists with an open heart, keeping the following things in mind can help the travellers a great deal.

1. While there are subways to reach Rue de Rivoli, it is best to walk. It will give you a chance to get acquainted with the authentic cobblestone streets, dainty cafes, and the local heritage.

2. Learn a few important words of French language and don't hesitate to use them. It is crucial to say greetings like "Bonjour" or "Au Revoir" to the shop owners when on Rue de Rivoli.

3. Although French people have a unique sense of fashion, they don't expect the tourists to dress the same way. You can visit the street without worrying too much about your clothes.

4. Keep your belongings close to you at all times.

5. If you are a smoker, avoid throwing cigarette butts on the Rue de Rivoli. If caught, you will have to pay a hefty fine for it