About Bois de Vincennes
Located on the eastern edge of Paris, Bois de Vincennes is the largest public park in the city. Constructed between 1855 and 1866 by the French Emperor Napoleon the third, the park is located next to Chateau de Vincennes, the royal residence of the former kings of France.

Along with holding a high archaeological significance, the park brings forth various gifts of nature. This unusual combination attracts hundreds of visitors to the park every day.The park fosters a cultivated English garden with trademark flowers and four beautiful lakes.

One can also find a zoo, a bicycle track, a horse-racing track, an arboretum, and a botanical garden in the park. This is how the park brings all kinds of human-made and natural attractions under the same umbrella.
How to Reach Bois de Vincennes
-By Metro: One can take a metro from anywhere in the city to the Charenton Ecoles subway station or the Château de Vincennes subway station. Both these stations are within walking distance from the park.

-By Car/Bike: Several cab services are available in Paris for hire. Taking a cab is the most convenient way to traverse around the city.
What Not to Miss at Bois de Vincennes
1. Château of Vincennes: A proud obelisk and a tall fortress of the 14th century located towards the east of Paris, Château of Vincennes is a former royal abode of Kings of France. Now a suburb of the metropolis, the monument is famous for its history and is a spectacular example of Medieval French architecture.

2. Parc Floral de Paris: Conceived in 1969, the Parc Floral de Paris is a famous botanical garden in Paris. A paradise for nature lovers, the park is nestled in the warm embrace of Bois de Vincennes. The garden is home to vast landscape spaces, exotic fauna, an exhibition room hosts horticultural events for visitors. It is also equipped with play areas for children and a mini-golf course for grown-ups.

3. Parc Zoologique de Paris: Located in the 12th arrondissement of Paris, Parc Zoologique de Paris is a zoo facility of the National Museum of Natural History. Covering an area of 36 acres, the zoo is dedicated to the observation of animals nature in a safer environment.

4. Palais de la Porte Dorée: Located at the 12th arrondissement of Paris, Palais de la Porte Dorée is an exhibition centre located on the edge of Bois de Vincennes. It is home to the Paris museum of immigration history and hence holds significant historical value to the city. The centre also houses a tropical aquarium in its cellar that adds to its commercial and tourist importance.

5. Garden of tropical agronomy: Situated at the eastern region of Bois de Vincennes, Garden of tropical agronomy is a garden covering an area of about 7 hectares. Locally known as Jardin d'Agronomie Tropicale, the garden houses a science centre and a garden accessible by the public.

6. Lac Daumesnil: A sparkling lake located in Bois de Vincennes, Lac Daumesnil is a gift of nature. Surrounded by vast green spaces and lush vegetation, the lake brings serenity and peace to everyone who visits. The area around the lake has several benches and spaces for sunbathing. One can even rent boats to enjoy a leisurely boating ride in the lake.
Other Essential Information About Bois de Vincennes


1. Services: Restaurant services are available at Bois de Vincennes. Two restaurants: Le Chalet des Iles Daumesnil Le Plateau de Gravelle serve delicious food at the park.

2. Price: The entrance ticket to Bois de Vincennes cost 12.20 euros per hour for up to two people and 13.4 euros per hour for up to four people.

3. Timings: The park remains open throughout the year.


Places to Eat Near Bois de Vincennes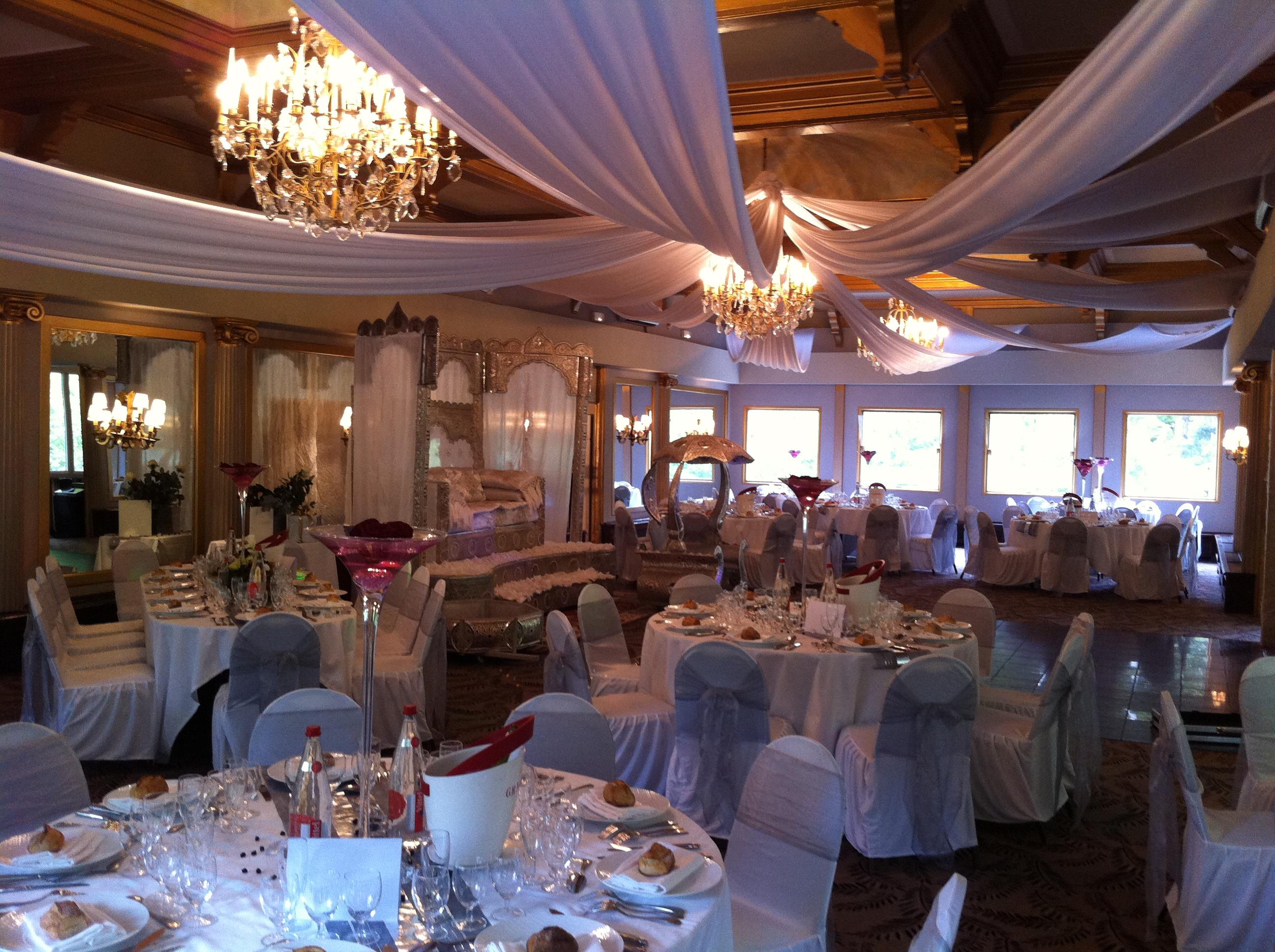 1. Le Plateau de Gravelle: Famous for serving the most authentic dishes of the French cuisines, Le Plateau de Gravelle is a fine dining restaurant located in the heart of Bois de Vincennes. Boasting of a perfect romantic ambience and friendly staff, the restaurant includes many features essential to modern dining. The restaurant serves alcohol and has the option of outdoor seating.

2. Chalet des Iles Daumesnil:
Located at a distance of 500 m from Bois de Vincennes, this vegan-friendly restaurant is known for a diverse menu specialising in French and European cuisines. The food in the restaurant is delicious and soothing, and fresh drinks are served. The restaurant glows with soft, amber lighting and the furniture is comfortable.

3. Le Bosquet:
Situated on 46 Avenue, Le Bosquet is a fine dining Parisian restaurant offering the best French dishes in its menu. The food joint is vegetarian-friendly, has free wifi and outdoor seating among its plethora of outstanding dining facilities.

4. Bioteafood:
A unique brewpub cafe serving French and contemporary cuisines, Bioteafood is located in 34 Avenue, Franklin Roosevelt. Equipped with both take out and seating options, the restaurant is known for its fast service, kind staff and lip-smacking meals.


Places to Stay Near Bois de Vincennes:

1. Hôtel De La Porte Dorée:
Located at 243 Avenue Daumesnil, Hôtel De La Porte Dorée is located at a distance of only 1 km from Bois de Vincennes. Equipped with modern hotel amenities like air-conditioned rooms, blackout curtains and locked safes. The hotel has lush furniture and a warm, cosy vibe and is an excellent place to stay with family.

2. Hotel Daumesnil Vincennes:
Located at a distance of about 2 km from Bois de Vincennes, Hotel Daumesnil Vincennes is a luxury hotel equipped with modern-day residence facilities like soundproof rooms, minibars and fireplaces. The hotel sports and very homely feel and has contemporary interiors.

3. Huatian Chinagora:
Located at a distance of about 2.1 km from Bois de Vincennes, Huatian Chinagora is a popular hotel in Paris. Filled with unique features like a restaurant, a banquet hall and conference facilities, the hotel is a perfect residence for both a family getaway or business trips.