About Le Manoir De Paris
A house telling dark tales in the otherwise bright and lit-up city of Paris—Le Manoir de Paris is a walk-in haunted house that surpasses its own expectations. This largest haunted house in the city of lights, which lies somewhere between a theme park and a living museum is a two storeyed plot, housing over 23 rooms, all equipped with fabricated horror.

The haunted house is not something one would call ordinary. It boasts of a truly adventurous and soul-stirring experience, rendered by a group of twenty five professional actors. This thrilling attraction of Paris was opened in 2011 and since then, has been a major tourist spot not just for the visitors but also for the locals. 

Once stepped in, a guide takes you through the mansion, where the actors unfold their theatrical magic and give you nothing but the profound and almost realistic taste of the Parisian past. The fictions that are orchestrated by these actors throughout the house depict the myths and legends that mark the history of the capital.

Le Manoir de Paris, in retrospect, unveils the mysticism and mystery of the city by showcasing about thirteen legends from ancient Paris. You enter the house anticipating an immersive and bone-chilling show and leave feeling fascinated by the insightful, horrifying yet truly entertaining story-telling.
How to Reach Le Manoir De Paris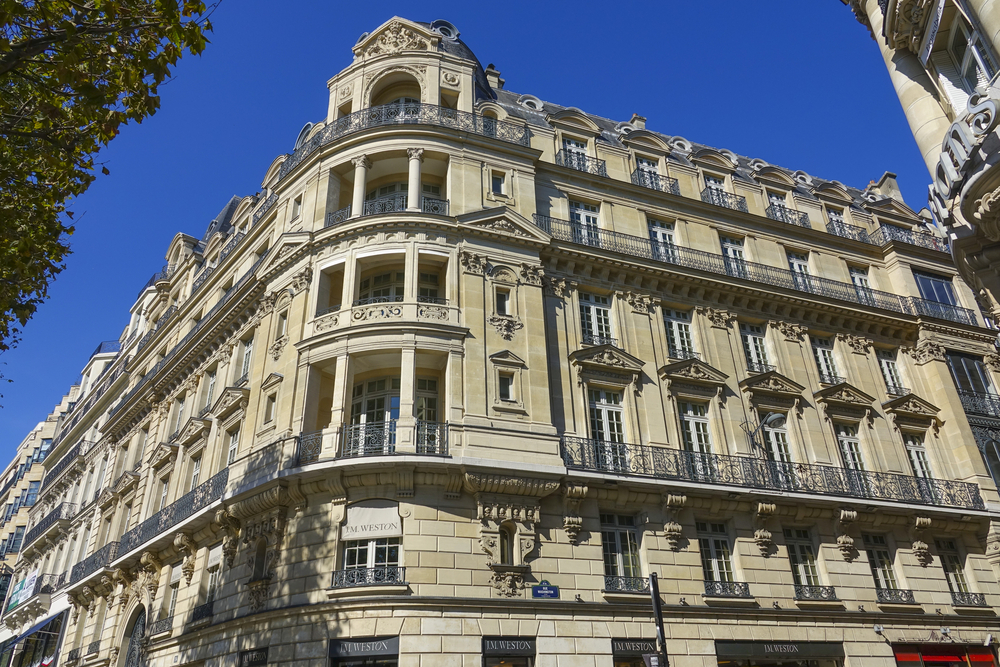 -
You can reach Le Manoir de Paris by boarding a bus from L'Usine. (1 hour) Buses are also available from Alter Way, P'tit Bar and Roche SAS and will take from 60 minutes to 81 minutes.

- You can reach Le Manoir de Paris by metro from these stops – L'Usine, Alter Way, P'tit Bar and Roche SAS. This is likely to take any time between 39 minutes to an hour.

- You can also take the train to reach Le Manoir de Paris from these stops – L'Usine, Alter Way, P'tit Bar and Roche SAS. This will take about 26 minutes to 114 minutes.
Best Time to Visit Le Manoir De Paris


The haunted house runs spectacular shows all through the year. However, the best time to visit it would be during the time of Halloween, in the months of October and November. This is when the intensity of the shows and horror of the tales is amplified and the actors take their performances up a notch to complement that scariest time of the year.

This season is nothing but a unique and immersive celebration of Halloween and visitors are encouraged to come dressed up in their costumes as well. For these Halloween shows at Le Manoir de Paris, they orchestrate new storylines with over 100 actors rendering their best theatrical skills and bone-chilling performances.
What Not to Miss at Le Manoir De Paris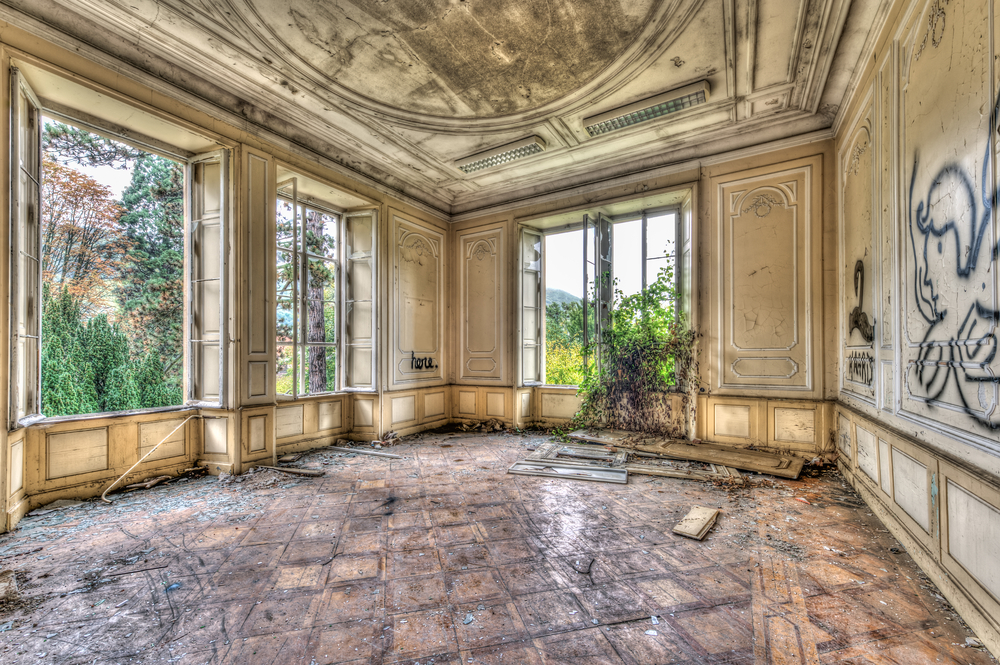 Le Manoir de Paris presents several shows throughout the year, each reciting and giving a taste of the city's different legends to visitors. From some famous dark stories of Paris's past to some unexplored tales, the haunted mansion's theatrical horror shows are filled with intensity along with that core goal of entertainment.
These mysterious and thrilling renderings of these legends have been inspired by the city's history, folklore and literature, all enacted by twenty or more professional actors. This in-depth horror act only amplifies the experience with some fun, laughter and of course, terror. Here are all the standard shows that take place at Le Manoir de Paris.

1. Legends of Paris
This permanent show at Le Manoir de Paris lends a sneak peek to the tourists into the dark history of Paris by introducing them to illustrious figures, building the story and reeling you into it completely. Through these performances, guests are made to delve into tales like The Phantom of the Opera, The Man in the Iron Mask, The Bloody Baker, The Catacombs of Paris, The Vampires of Paris, The Paris Metro, The Barber's Blade, and others.

2. Dark Knight
Showcased specially to mark two days of the year, Friday the 13th and Valentine's Day, the show takes you into complete darkness for an unforgettable experience. All that guides you and the rest of the group around the house is one glow stick. The dark haunted story-telling grips you in as you walk across the rooms in nothing but the faint glow of a glow stick. 

3. Halloween
During the year's last two months, October and November, Le Manoir de Paris presents the best of the lot, steeped in drama, scare and splendid performances by over hundred actors. With new storylines every time and a deadly décor that furthermore adds to the ambience, Halloween shows at Le Manoir de Paris, the scariest of all, deserves a visit.

4. Winter Shows
The Winter show carries just as much thrill and scare as the Halloween show. This show brings back the forgotten legends from the history of Paris on the surface. Christmas characters and tales of the season like Grinch Scrooge, Father Krampus, The Conductor of the Polar Express and more, mark these winter shows.  

5. Dead 
Kick-started in 2015, The Dead Games takes place during the spring and summer as a part of the Le Manoir de Paris shows, where they take the adventure and art outside on the streets of Paris and beyond. These games include some psychological and physical tests and activities, carried out in unconventional and extraordinary settings.
Places to Visit near Le Manoir de Paris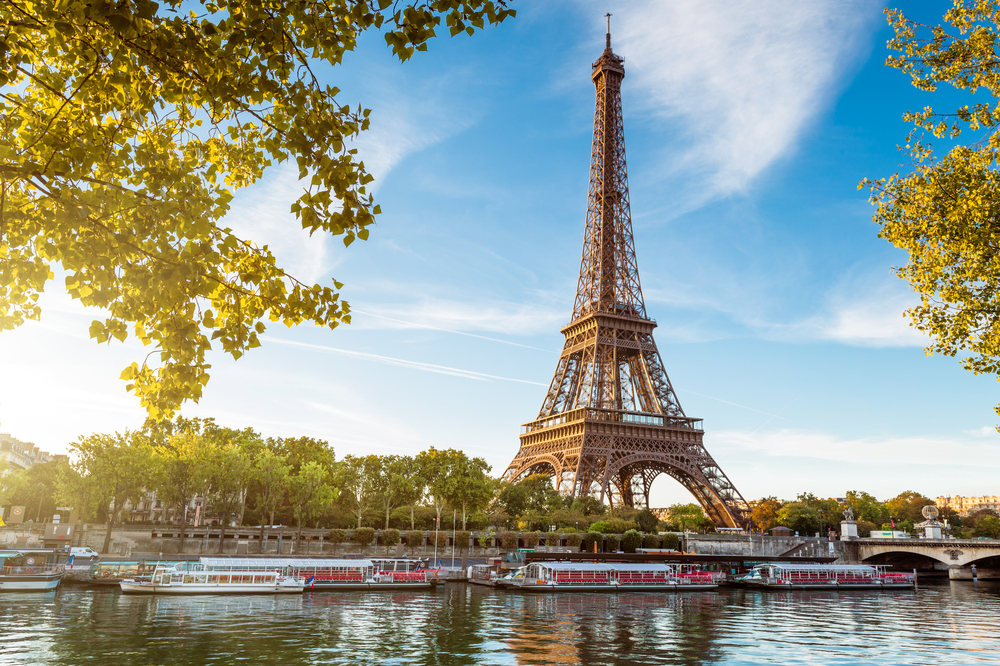 1. Sacre Coeur
Not just a religious site but also a political monument, Sacre Coeur, also known as the Sacred Heart Basilica of Montmartre is a Roman catholic church and a prominent landmark of Paris. The edifice epitomizes the rich and deep history of Paris and stands with grandeur at the butte Montmartre, which is the highest point of Paris, making it the second most frequented tourist spot in the city. It takes about 12-15 minutes to reach the monument from Le Manoir de Paris by road and about 22 minutes by train.

2. Eiffel Tower
A landmark that defines the city of Paris, the Eiffel Tower is what an iron lattice tower that millions of people visit daily. Its enigma and beauty reels in tourists and lovers, also making it a popular site for proposals. Named after the engineer, Gustave Eiffel, the wonder is located in Champ de Mars and takes about 15 minutes to reach by road from Le Manoir de Paris and about 40 minutes by metro. 

3. Montmartre
A small village perched on the hill in the 18th arrondissement, Montmartre exudes that old-world charm with its cobbled lanes, quaint cafes, historical cathedrals and a bohemian atmosphere. A sober yet joyful celebration of life that seemingly marks the streets of Montmartre, this side of Paris deserves a whole day to be explored and lived. This village is about 15 minutes from Le Manoir de Paris by road and about 21 minutes by metro.

4. Musee D'Orsay
Once a train station, Musee D'orsay is now a museum exhibiting an exclusive range of French art that belonged in the time from 1848 to 1914. Boasting of its vast display of Impressionist paintings, the museum holds masterpieces by renowned artists like Monet, Morisot, Manet, Pissarro and Renoir. The site is 12 minutes far from Le Manoir de Paris if you take the road and about 30 minutes by the metro.
Other Essential Information About Le Manoir De Paris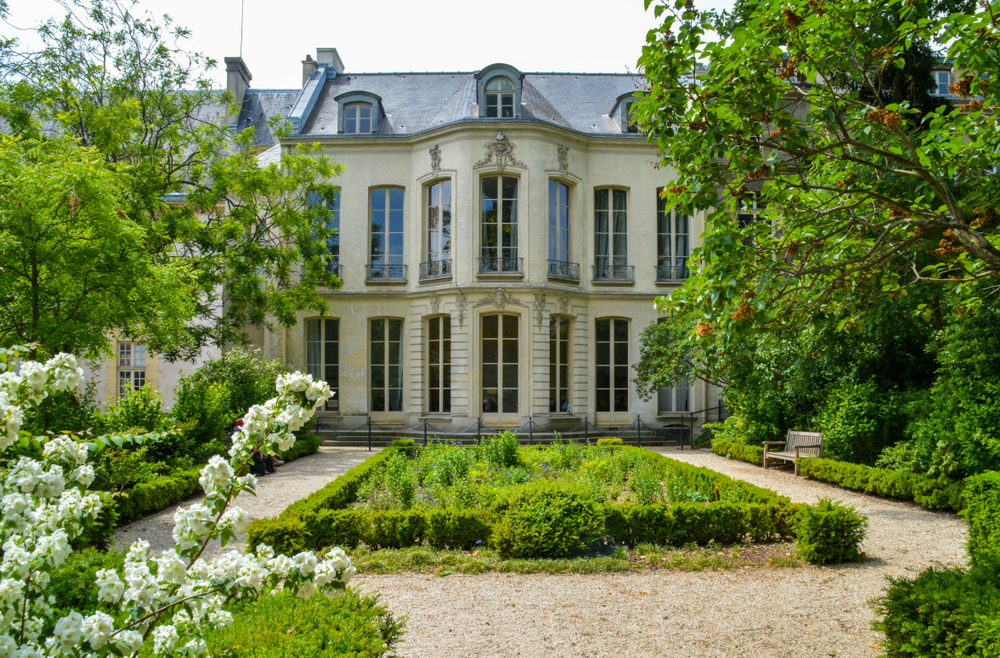 Location:
Le Manoir de Paris is situated in the neighbourhood near Gare de l'Est at 18, rue de Paradis, 75010 Paris 10ème, France

Timings: The haunted museum, Le Manoir de Paris stays open on Fridays from 6 PM to 10 PM and from 3 PM to 7 PM on Saturdays and Sundays.

Price: Tickets for any show at Le Manoir de Paris can be booked at the venue or online too. The ticket prices are as follows.

- Adults - 29€ onwards
- Child - 20€
- Fast Pass -
 Available from 39€ onwards
Discover Le Manoir de Paris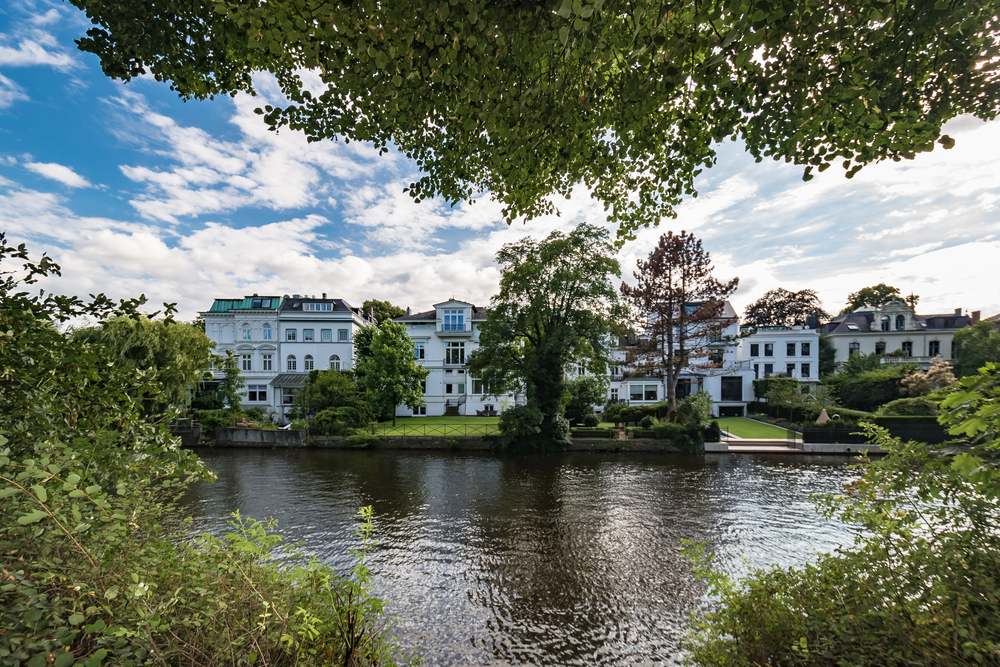 Steering away from the usual and the ordinary, the Le Manoir de Paris haunt takes you through the darkness that sits in the deep history of Paris. With each show orchestrated by professionals and telling legends from the city's past, this haunted house speaks of uniqueness and ultimate articulation of art.

Putting Parisian creativity and history on display in the finest way possible, the haunted mansion welcomes visitors first by giving them a taste of what awaits them inside, in the queue itself. Horrifying monsters and characters attend to you while you wait for your turn to enter the haunt show, keeping you entertained and pumped for the actual show. 
The many professional actors, along with the whole ambience crafted by the décor and the costumes together make it an unforgettable experience for you. As you walk through each room with the guide, they take you through the deepness of each legend and folklore through realistic performances that make you a part of these stories too.
These shows are conducted in two languages, French and English and boast of utmost creativity and Parisian art. The mansion houses over 23 rooms, each has a part in rendering this bone-chilling experience to visitors. Besides these artful shows, the area of Le Manoir de Paris also boasts of many options to head to for some snacks and meals.
You can also engage in some insightful reading on the legends at old Choisy-le-Roi workshop in the theatre space. Offering something distinctive to the people of Paris and beyond, they strive to make these shows not just a frightening masterpiece but also an equally educative and entertaining piece. Brimming with some yelps, some giggles and plenty of screams, the Le Manoir de Paris makes for the only living museum/haunting house in the world.
Tips to visit Le Manoir de Paris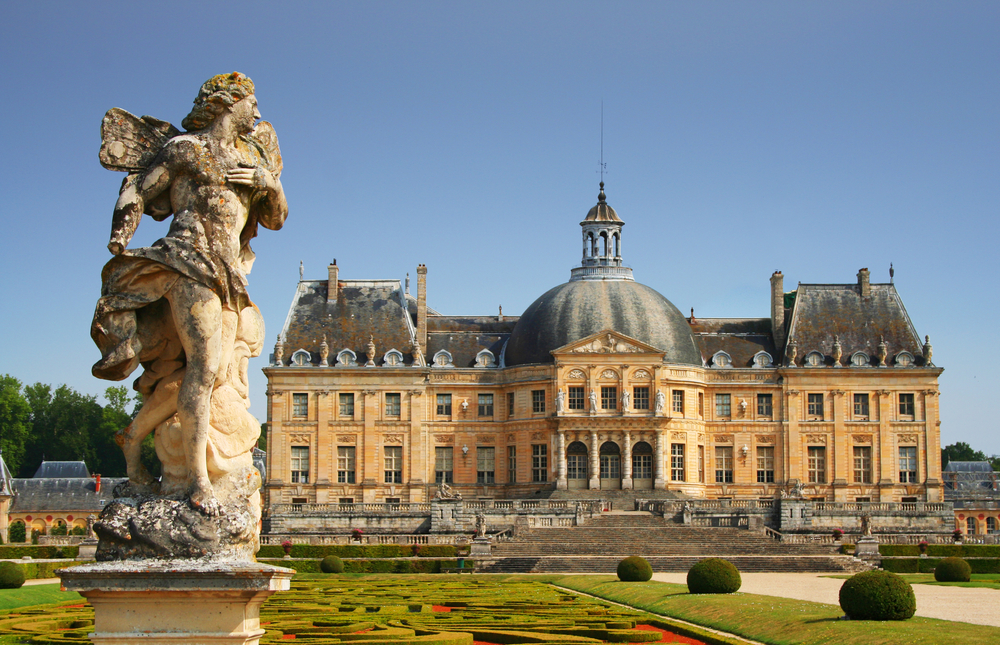 -
It is wise to refrain from visiting the haunted house if you're pregnant or suffer from any severe health issues.

- It is advised against visiting it especially if you're suffering from epilepsy or any heart disease.

- Children below the age of 10 should not be taken to visit Le Manoir de Paris

- It is recommended to avoid wearing high-heels, open toe footwear and flip-flops. Moreover, it is suggested to avoid wearing too much jewellery or chains that might get stuck onto the décor.

- Although there are washrooms available at the venue, they are located at the end of the course. Hence, it is important to take this into consideration when you enter the house.

- Online booking is the most feasible as they also save the waiting time. However, if you're booking on site, note that bookings close thirty minutes before the show.