About Montparnasse Tower
Montparnasse Tower has got everything that makes it an ideal place to start and end your day with. It offers a spectacular 360-degree view of the entire city of Paris. Especially, the 56th and 59th observation floors of the Montparnasse Tower offer a stunning view in almost all directions.

The tower has got its name after the Greek mountain – Mount Parnassus and is currently known as the gigantic skyscraper of Paris.  Within a flash of 38 seconds, you will be elevated from the bottom, right up to the indoor observatory in the tower through Europe's fastest elevator. On the 56th floor, you have various films, viewpoints, and interactive activities, all awaiting your presence.

The observatory on the 59th floor of this gigantic tower is much more enjoyable. And why not? Standing 210 meters from the streets, this 59th-floor observatory offers more pristine and breath-taking views of the city. Apart from this, the newly opened panoramic rooftop terrace features a phenomenal window to give you a lustrous Parisian panorama.

Do not forget to pack your DSLR while visiting here. The views of the Sacré Coeur, Notre Dame, and the Eiffel Tower from here are simply amazing. And you are surely going to thank the Montparnasse for blessing you with ample memories to carry forward for the years to come.
How to Reach Montparnasse Tower
Paris airport is located at a distance of 35.8 km from the Montparnasse Tower. Here's how you can travel

- Option 1: Take a train from the Aeroport Charles De Gaulle 2 TGV to Saint-Michel-Notre-Dame. Once you get down, you can then take a bus ride to drop you to the Gare Montparnasse.

Overall time – 1 hour and 2 minutes.

Overall expense – 951 INR per head

- Option 2: Board a train from the Aeroport Charles De Gaulle 2 TGV to drop you directly at the Gare Montparnasse. 
Overall time – 1 hour 01 minutes
Overall expense – 800 INR per head

- Option 3: Take a bus ride from Paris - Aéroport Roissy CDG T2 to Paris - Gare Montparnasse.

Overall time – 01 hours and 04 minutes

Overall expense – 500 to 700 INR per head.

- Option 4: If you prefer to travel all alone, you can opt for a hired cab ride between Paris CDG Airport to Gare Montparnasse. 
Overall time – 31 minutes 
Overall expense – 5500 to 6500 INR per trip.
What Not to Miss at Montparnasse Tower


1. Eiffel Tower: Eiffel is highly praised as a tower of desire, discoid, and fascination as it never fails to impress its spectators. Over the years, it has seen innumerable prestigious visitors, and some extraordinary light and sound shows. Many international and national events are organized here in the surrounding of the Eiffel Tower.

The tower stands on four lattice girder piers tapering inwards. These piers, later on, join to form a large vertical tower describing itself as light and airy but strong structure. Resting on a base that measures 5 meters high, the Eiffel Tower rises as high as 984 meters. Apart from its massive architecture, it has got a television antenna, which gives it a total height of 1063 feet.

2. Catacombs of Paris: Catacombs of Paris is the outcome of one of the most ambitious architectural and urban projects in Paris. The architecture of this site is more or less inspired by the propylaea of Ancient Greece. This underground ossuaries holds the remnants of six million locals of Paris.

This place was forgotten after years of its construction; until it became a novel place for scheduling both concerts and other private events. This was majorly in the first half of the nineteenth century; later in the year 1874, the place was opened for the public visits.

3. Montparnasse Cemetery: This is a Parisian cemetery where the elite meets artistry to give rise to eccentric tomb collection. Right in the center of the cemetery, there is a single surviving windmill dating back to the era of the 17th century. Although now it seems to be empty, once a while in the 18th century, it was opened as a center for open-air dance.

Today, the cemetery has expanded into two different sections where the smaller section appears to be separated by a road lying amidst the high rising walls. Presently, there are around 35,000 tombs within the premises of the cemetery, all with different shapes. You could find tomb shaped like a fish, startling sculpture, and an ibis.

4. Les Invalides: This is a famous structure in Paris, which is popularly known as the resting place for Napoleon. The remains of this great warrior reside beneath a magnificent dome built out of d quartzite set and a plinth of green granite. The place narrates crucial aspects about the historical setting of the French's military. Initially, the site was constructed to be a home for impoverished warriors.

If you happen to visit the place today, you will find the presence of tombs, museums, and vaults. It is a good remembrance for those who died on the battlefield. Also, the river Seine flows in its front, which is believed to be around 643 feet long.

5. Bourdelle Museum: This place is known to offer many exhibition areas for all its visitors. They have a garden of their own where you can stroll and relax a bit during your visit. Bourdelle's studio, sculpture gardens, Great hall, Antonie Bourdelle's apartment, The extension, and the monumental work are some of the key attractions to explore here.

Besides a collection of the differently carved sculptures, the museum features paintings, graphic art forms, drawings, and photographs narrating the life journey of the Bourdelle.

6. Paris Observatory: This is the national observatory of France, which works under the administration of the Academy of Sciences. Founded by Louis XIV, the observatory met several enlargements during the later period. Presently, it houses the International Time Bureau headquarters, which is known to standardize the time zones of other world observatories.
Other Essential Information About Montparnasse Tower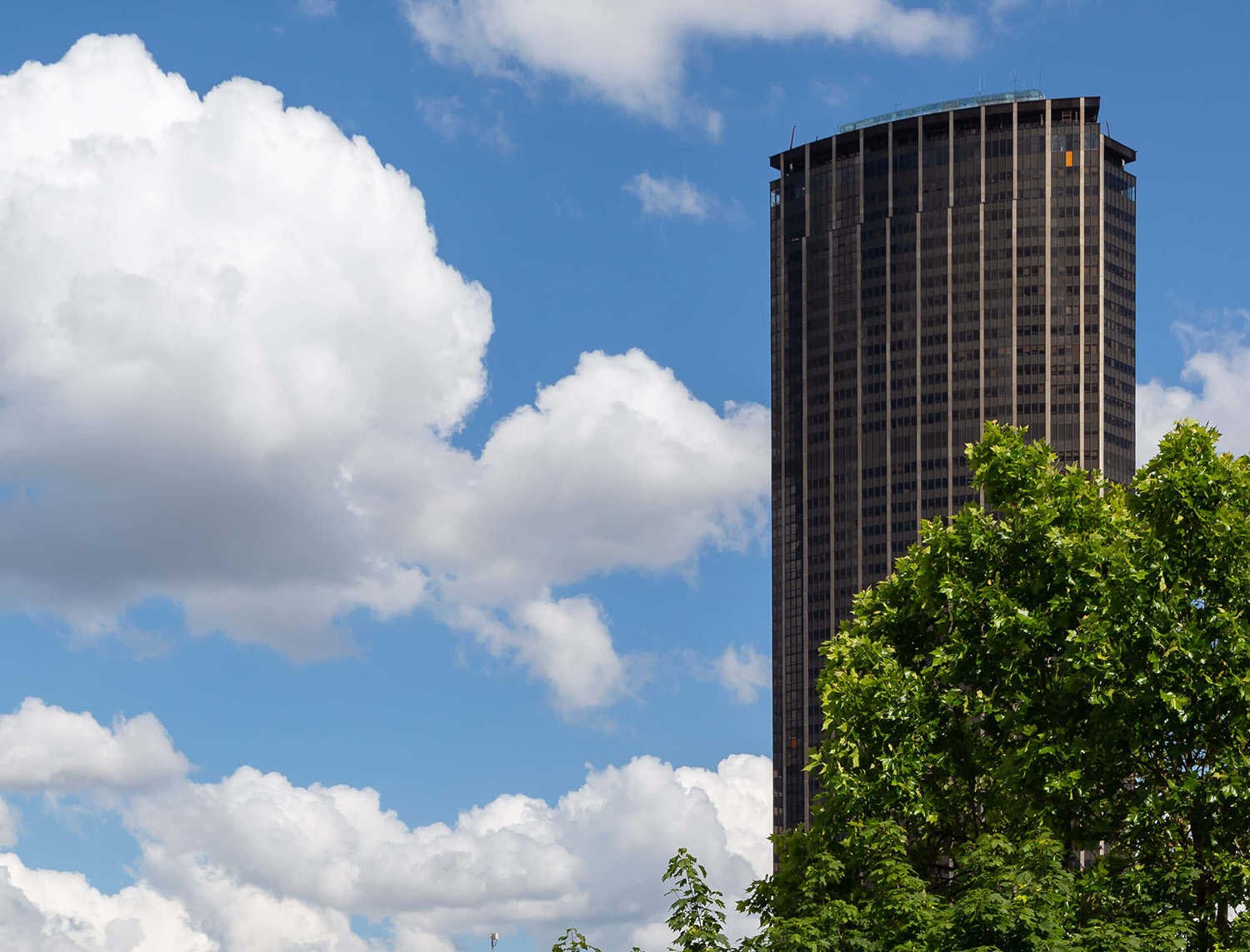 Location: 
33 Avenue du Maine, 75015 Paris, France.

Timings: 
You can plan your visit to the Montparnasse Tower at any point of the year as it is open for 365 days. Here's a brief about its operational timings.


From 1st of April until 30th of September – 09:30 am to 11:30 pm.


From 1st of October until 31st of March – 09:30 am to 11:30 pm (Sunday to Thursday) and


09:30 am to 11:00 pm (Friday to Saturday).


If you are visiting late, make sure to be there at least an hour before its official closure timings as the last elevator ride closes down precisely 30 minutes before the official closing time.

Fun Facts about Montparnasse Tower


1. Although the Montparnasse Tower is highly appreciated by the tourists, the Parisian themselves seem not to be much fond of it.


2. It is the second tallest skyscraper within the frontiers of France. For almost  40 years, the tower remained to be the tallest skyscraper in France.


3. With its construction work beginning from 1969 and lasting until 1973, the Montparnasse tower is highly acknowledged to be the oldest towers of Paris.


4. To ensure complete entertainment and relaxation of all its visitors, the tower has got a self-owned restaurant on its top. Although it has got a short menu, it promises you with a mouth-watering French treat.


Places to Eat Near Montparnasse Tower

1. Le Ciel de Paris Restaurant:
Le Ciel de Paris Restaurant offers some traditional French cuisines blended with the modernized trends making your business meet a special one for you and your colleagues.

Reach here early morning to start your day with a delicious breakfast treat of hazelnut coffee and croissant. Besides, they do have an extensive and specific collection of wines to make your cocktail evening a more endearing one.

2. Le Paris Montparnasse: 
This is a cafe cum restaurant located close to the Montparnasse Tower where you can enjoy a healthy business discussion with a refreshing cup of coffee. The place is open on all 7 days of the week. You can start your meal here with a fresh green bean salad and later move on to the grilled sea bass fillet which is their specialty.

They do serve some delicious varieties of pastas and beef preparations. In the end, you can pick your favorite dessert or a drink to complete your meal. They have both red and white wine varieties and champagne types.

3. Le Clos Y: 
Le Clos Y is known for its Japanese baguettes and French cutlery within an air conditioned ambiance. The place is quite comfortable for the disabled people to have access through it. You can even reserve a lounge to enjoy your private meals with your family, friends, relatives or to schedule a private celebration here.

4. Les Fauves Restaurant: 
Les Fauves Restaurant serves some of the most exceptional quality homemade preparations of delicious French cuisines. This place is equally popular for its charcoal made foods.

It is a Parisian neo-bistro which is open for all days of the week, right from 07:00 am in the morning until midnight. On Sundays and special French holidays, you could enjoy a luxurious brunch treat here.

Places to Stay Near Montparnasse Tower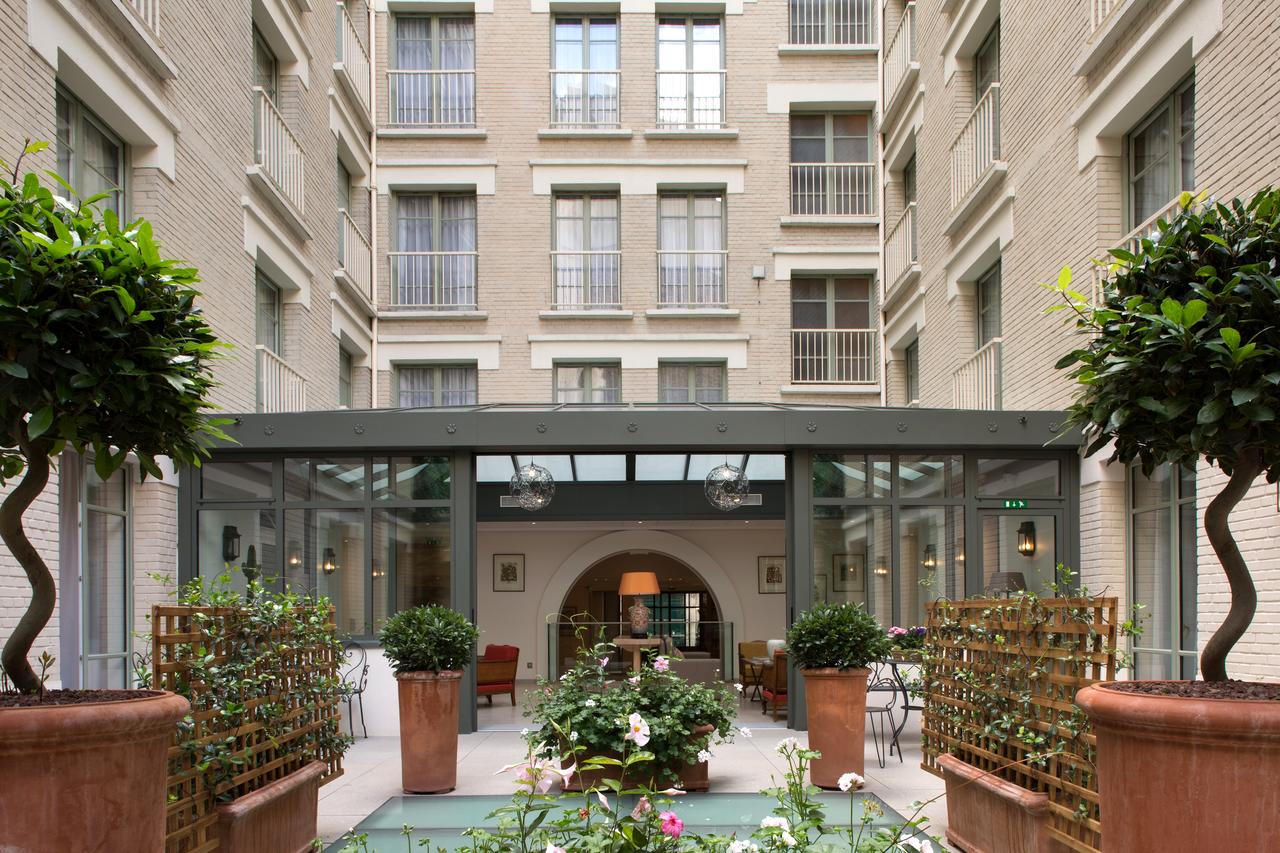 1. Hôtel Le Littré:
This hotel has been run by the same family now for three consecutive generations. You have a wide array of room selection options here – standard room; standard single room; superior room; triple superior room; deluxe room; deluxe family room; and an excellent room with Eiffel tower view.

The hotel features a unique tranquil atmospheric setting where you have myriads of services to make it a comfortable stay for you. They do have their own in-house bar where you can pop in a glass of your favorite drink for the entire day. The place is also accessible for a person with a disability.

2. Best Western Hôtel Aramis Saint-Germain: 
This is a charming hotel that is known for its authentic and modernized comfort and extensive services like free high-speed Wi-Fi, fully air-conditioning system, and a soundproof stay. The place is well-connected to the three main metro lines of Montparnasse, Saint Placide, and Rennes.

The staff working here ensures that every single nook and corner of the hotel is regularly embellished, and all their rooms are well-refined to feature a contemporary atmosphere.

3. Novotel Paris Centre Gare Montparnasse: 
This hotel is located close to the Montparnasse TGV station and is known to offer both professional and leisure spaces. It has got its own bar, a fitness center, 4 business meeting rooms, and a large spacious business center.

If you have any critical business event lined up in a couple of months, take this opportunity to plan it at the rooftop terrace of the Novotel Paris Centre Gare Montparnasse's Conference Suite.

4. Hôtel Vacances Bleues Villa Modigliani:
This hotel is a one-stop destination for all your cozy vacation needs. There are rooms here for all – single rooms, standard rooms, and family rooms. They have got two restaurants and late-night bars to take sufficient care of all the entertainment requirements of the guests.

Apart from this, the hotel staff offers kiosks and excursion services to all their guests to enjoy a cozy Paris tour. You can even rent their seminar rooms for all your seminars and other business events.

Traveler's tips before visiting Montparnasse Tower


1. If possible, try to visit the Montparnasse Tower just before the time the sun is about to set as both the observatories here offer some stunning panoramic views of the Paris city with the sunset in its backdrop.


2. Remember to carry your DSLRs with you to capture some phenomenal views of the surroundings.


3. You can either reach here by Metro 4 or 6 or 12 or 13, which stops right at the Montparnasse Metro Station.


4. The tower is located at a walk of 40 minutes from the Eiffel Tower. This makes it easier for you to cover two different landmarks of Paris in a single day. 


5. The tower is open for the visitors according to its seasonal timings. It is recommended to take a look at its official website before planning a visit here.


6. If time permits, do stay at the tower until it darkens out there. The night light show at the Eiffel Tower is a pure delight for a wandering artistic eye. Many tourists have acknowledged the worth of Montparnasse tower as a perfect point to watch and capture the night beauty of the Eiffel Tower.