About Louvre Museum
The Louvre Museum, officially known as the Great Louvre, is the national museum of France and is situated on the right side of the 12th-century fortress of Philip Augustus. It is the most-visited museums of the world that preserve a collection from ancient civilization to the mid 19th century.

The magnificent, baroque-styled palace and museum sit on the bank of the Seine river in Paris. It is one of the biggest tourist attractions in France and the entire Europe. The Louvre's collection includes Egyptian antiques, ancient Greek and Roman sculptures, crown jewels, paintings by old masters and artifacts from French nobles among other such things.

Its collection spans from the sixth century BC to the 19th century AD. More than 35,000 works are on display at any given time at the museum.
How to Reach Louvre Museum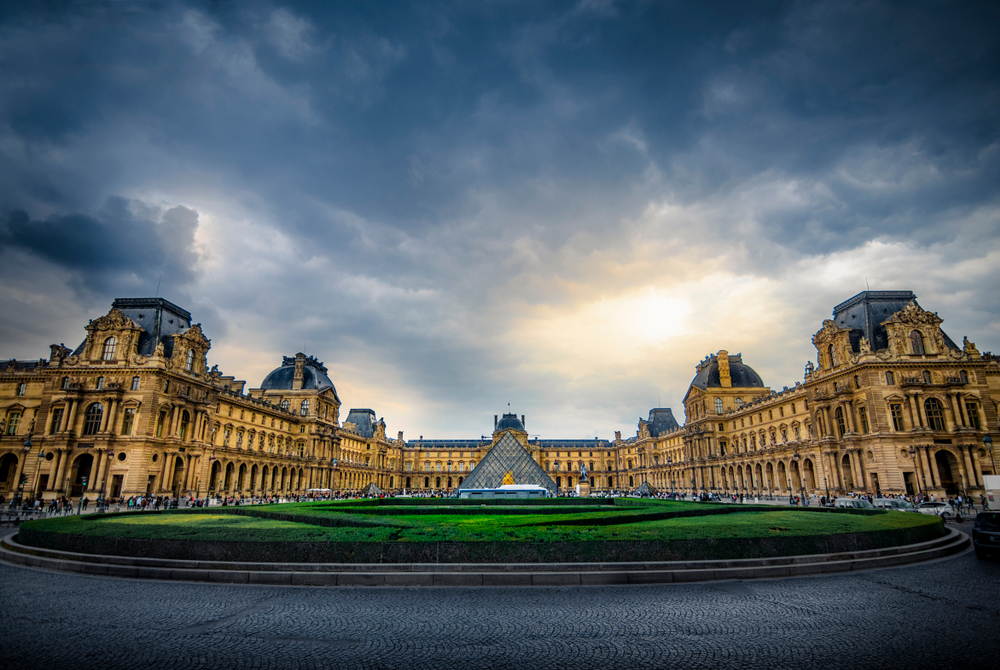 By Metro: This is the cheapest way to reach Louvre from Arc de Triomphe. Board trains on Line 1 on a 2 euros ticket and reach Louvre in just 20 minutes.

By Bus: There are direct bus services from the CDG airport, Arc de Triomphe and other places across Paris. Services depart hourly and operate daily. It takes around 15 minutes to reach Louvre from these places and a ticket costs around 5 euros.

By Car/Bike: The fastest means to reach the Louvre Museum from anywhere in Paris is via car or taxi. It costs around 20 euros if you are anywhere near the museum and takes around 10 minutes to reach. You can rent a bike for a day or week's trip by paying a flat fee and roam around Paris.
Best Time to Visit Louvre Museum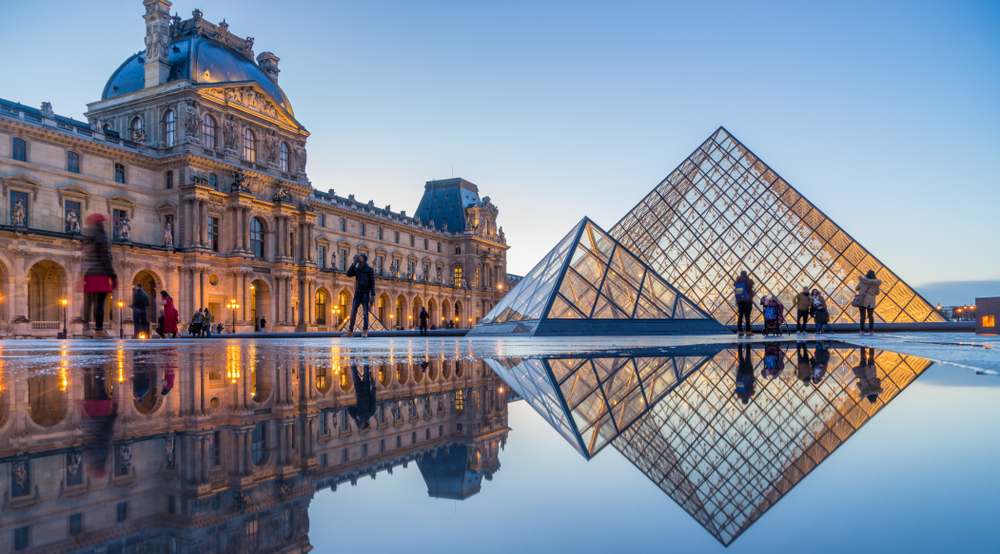 The best time to visit the Louvre is Wednesday and Friday night when the museum remains open till 9.45 pm and most large tourist groups and school children are nowhere to be seen.

You can spend the entire evening roaming across the museum comfortably and repeat the same thing for another day or two to cover as much as you can.

All first Sundays from October to March the museum offers free visits to all. This time the weather remains cold and pleasant as well. From February end, Paris gets a lot of sunshine with a cool and refreshing breeze that increases your travel energy.
What Not to Miss at Louvre Museum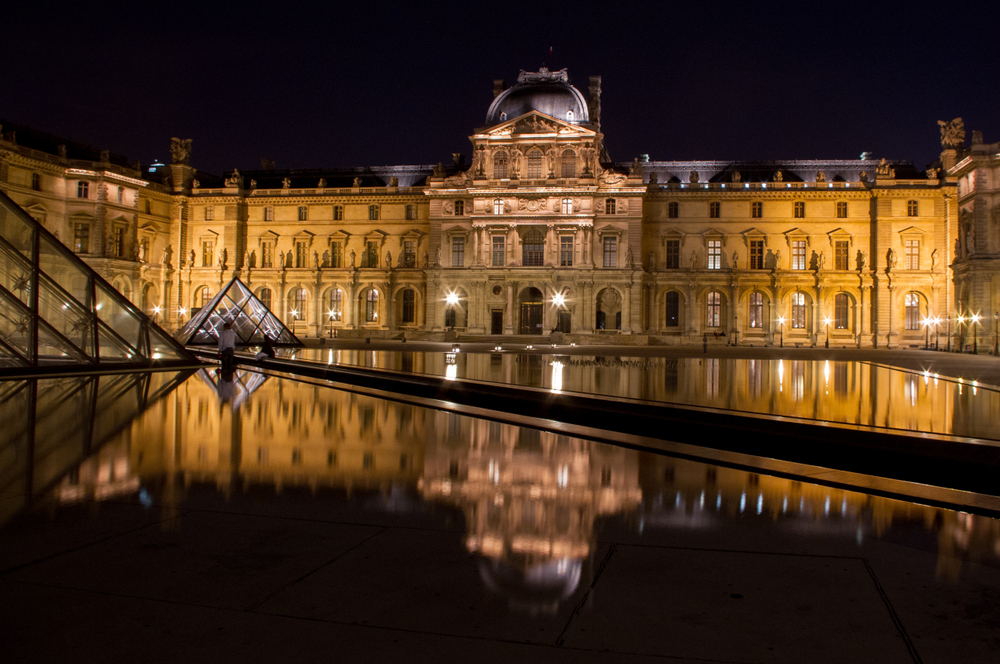 Here are some of the best places to visit in Louvre Museum:

1. Leonardo da Vinci's Mona Lisa:
This painting, the most artistically accomplished painting is Louvre by Leonardo da Vinci, does not need any introduction. The painting is a rare combination of new artistic techniques, technical mastery, unique history and provenance of a celebrated artist. A visit to Paris is incomplete without looking at this artwork once.

2. Winged Victory of Samothrace:
This is one of the oldest and most influential statues made in the ancient Greek style. A classical figure and a sheer masterpiece of art, it is one of the most significant sculptures in the history of western art. This rare and unique piece of art, the Winged Victory of Samothrace is more than 2200 years old and still counting.

3. Michelangelo's Dying Slave: 
The impressive figures of Dying Slave and Rebellious Slave were created between 1513 to 1516 and was meant for the tomb of Julius II but was not included due to lack of area in the smaller version dedicated to 1545. The sculptures reflect the artist Michelangelo's approach towards sculpting. The two human figures may symbolise the soul's struggle to be free from temptation and sin.

4. Venus de Milo: 
The statue has no arms but the Venus de Milo is one of the most classical depictions of female beauty. Aged around 2000 years, this iconic and most enduring representation of female beauty captured in a marble work reflects the sheer elegance of ancient Hellenistic artwork. A must watch for art connoisseurs and audience.

5. The Raft of the Medusa:
This jaw-dropping painting by Theodore Gericault reflects the French Romanticism. The creation of this artwork marked a seismic shift from idealised themes to more dramatic subjects of Romanticism. You can feel the harrowing experience of the travellers onboard during the shipwreck that the painting portrays by just looking at it.

6. Psyche Revived by Cupid's Kiss: 
This is the most classical and romantic piece of art that depicts the love story between Psyche and Cupid, the winged boy. The statue by Italian legendary artist Antonio Canova is ageless and reflects the intense tenderness among two lovers. This marble work is replete with emotions and pleases both classists and normal folks alike.


Places to Visit near Louvre Museum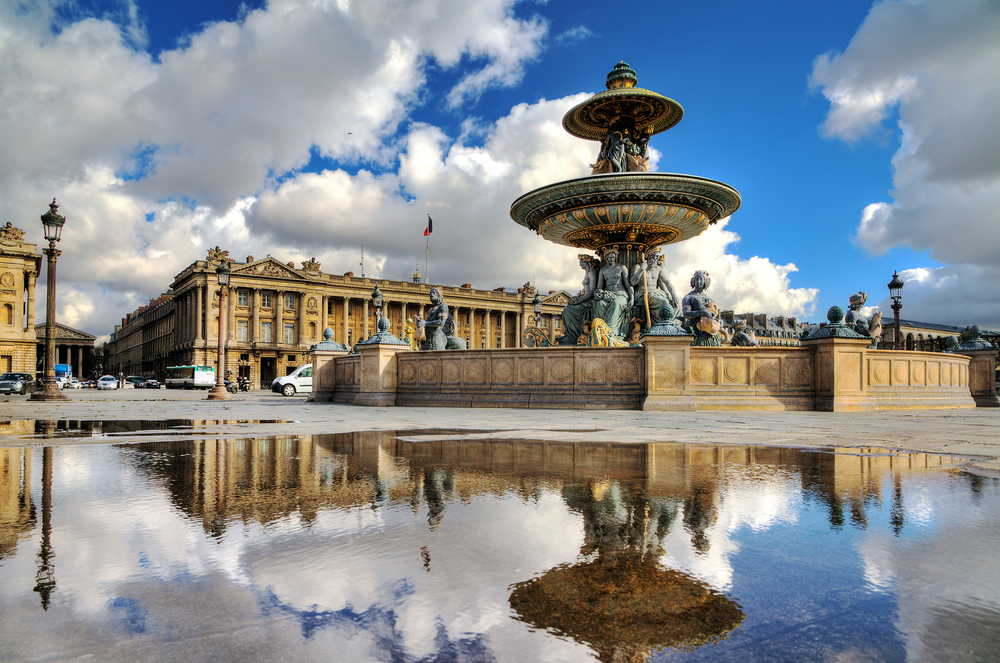 Here are some of the best places to visit near Louvre:

1. Comédie-Française:
This is a real cultural institution whose creation started in the 17th century. The theatre belongs to the French government. It is made up of a troupe of comedians. The main hall of the theatre, Salle Richelieu is open on a particular Sunday every quarter. So plan and book your visit at the website of Comédie-Française. A must-visit for theatre enthusiasts and French culture lovers.
2. Place Colette:

This square, located on the east of Palais Royal pays homage to writer Colette at the request of her only daughter Colette de Jouvenel to Andre Marlaux. The square was designed by Jean Michel Othoniel in 2000. This is a major site that depicts the strong ethos of French culture and lifestyle.
3. Tuileries Garden:

Following a long visit to the Louvre, the ideal thing you can do is to visit the Tuileries Garden to unwind in the vast, green and natural atmosphere spread over 25 hectares. This place is replete with statues, fountains, figurines, galleries, ponds and 
blossoming trees all over. You can take a stroll, sit and rest on a chair, visit the galleries or just sunbathe in the garden.

4. Place de la Concorde:

Right adjacent to Tuileries Garden, this quarter was built by Gabriel Louis XIII's architect. It is regarded as one of the most significant monumental urban planning projects and the most profound representation of the Age of Enlightenment. The octagonal Concorde reflects the best combination of Roman and Greek architectural styles.
5. Eiffel Tower:
The Eiffel Tower, almost synonymous with Paris, is a wrought iron lattice tower on the Champ de Mars in the city. It was designed by Gustave Eiffel and was opened to public visit in 1889.The cultural icon of France, the tower is 324 metres tall and the tallest structure in Paris. This is one of the five major most-visited monuments of the world and also sheer depictions of modern art and architecture.
Other Essential Information About Louvre Museum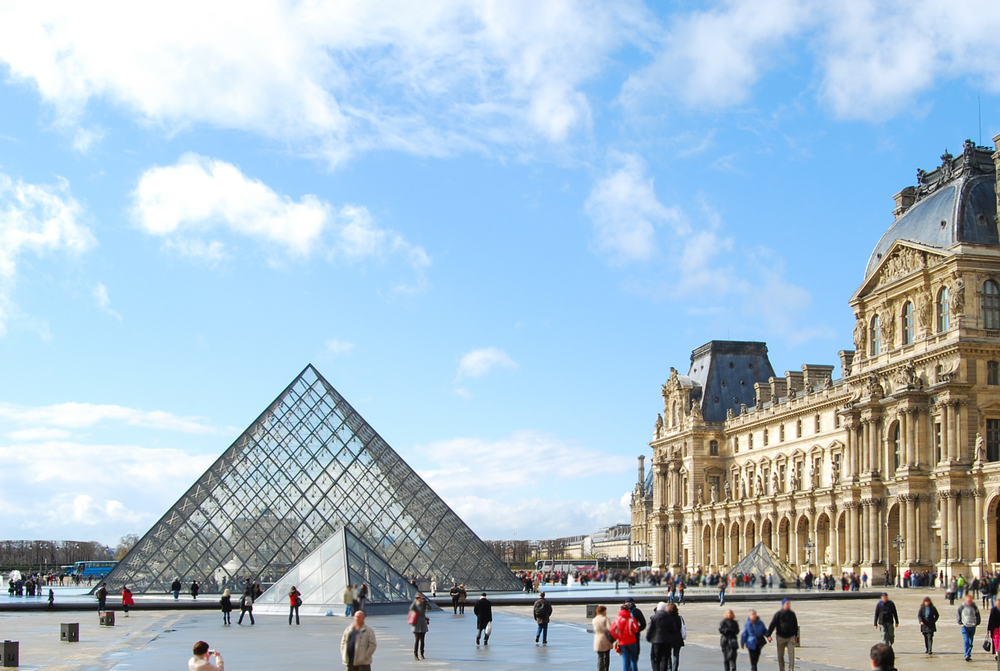 Entrance fee:
As per the revised guidelines of 2018, per head entrance ticket costs 14 euros if booked from the museum counter and 17 euros for online bookings. The entry is free to all aged below 18 years and other individuals such as teachers, disabled persons, artists among others.

But you have to cite proper documents to prove these. The entrance is free to all aged below 26 years on every Friday. Rest will have to purchase tickets

Opening hours:
Louvre is open every day except for Tuesdays and some major worldwide holidays such as Christmas Day, New Year's Day, and International Workers' Day among others. The hours are Monday, Thursday, and Saturday and Sunday from 9 am to 6 pm and Wednesday and Friday from 9am to 9.45 pm.


Places to Eat near Louvre Museum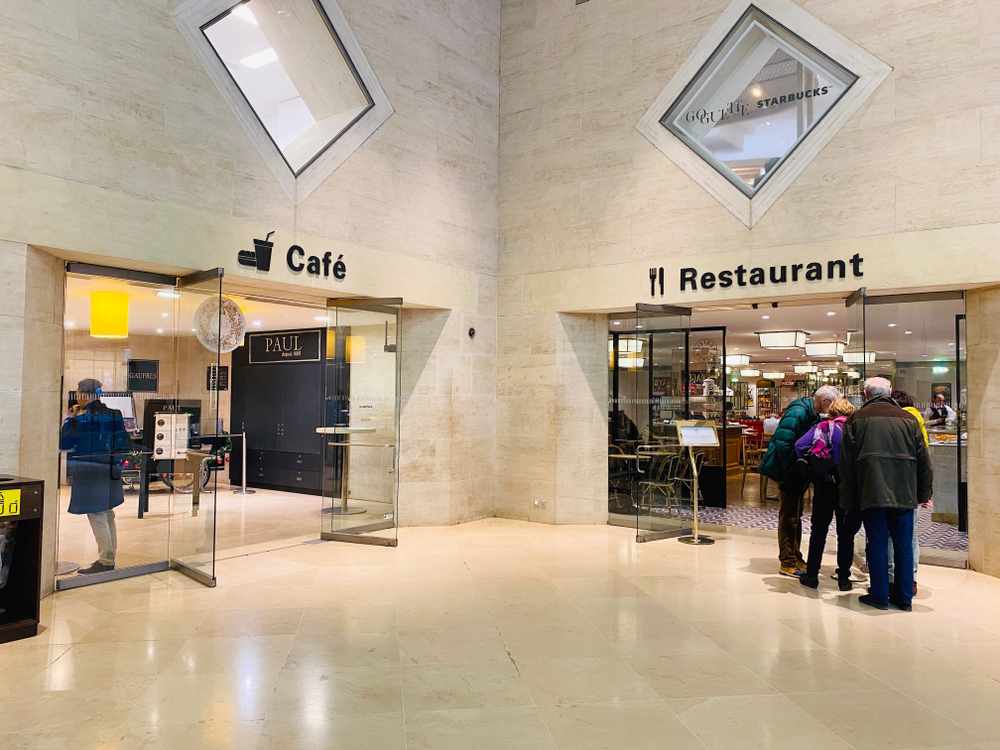 1. Brasserie du Louvre – Bocuse
Located at 1 Place du Palais Royal, this restaurant serves great typical French signature style soups, salads, various sausage-based starters, fish items, risotto and meat dishes and an array of mouthwatering desserts, including waffles and sorbets. A meal for two would cost just 50 euros here at this cosy and neatly decked up eatery. 

2. Restaurant Le Grand Louvre
This place, situated at 99 Rue De Rivoli, offers plat de jour, cheeseburger savoyard du grand louvre, truffles, farm-fresh soups and salads and amazing sweet dishes like tarte amandine pistaches aux agrumes among others. Right at the heart of Paris, the service time here is prompt. A meal for two would cost just 36 euros here. 

3. Casa Festa
This is a great budget restaurant located at 16 Rue Jean Jacques Rousseau. The place serves excellent salads, ravioli, truffles and pizzas among other items. The decor is very traditional and warm here. A meal for two would cost here around 20 euros.

4. Le Lulli
Located at 4 rue de Valois, this cafe offers a very detailed, flower-adorned and intimate set up. With white linens on tables and curtains, the place looks like a typical French style dining hall. Try marinated salmon, seasoned poke bowl, roasted cod, and roasted peach in red wine among other such delicious items here. A meal for two would cost around 50 euros here.

5. Grand Hôtel du Palais Royal
Located at 4 Rue de Valois, this five-star hotel is housed in an 18th-century building in the heart of Paris. Just 200 metres from the Louvre museum, this hotel has designer rooms with minibar, free wifi, en suite facilities, HD TV with satellite channels and other such facilities. Some rooms offer balconies with a view of Paris's monuments.

6. Hôtel Pont Royal
This hotel is situated at 5-7 rue de Montalembert. Here the rooms are elegantly furnished with minibar, safe, TV and all other en suite facilities. A grand buffet breakfast can be enjoyed here before work or sightseeing. The in-house restaurant serves internationally acclaimed gourmet cuisine. This is a great place for couples and foodies.

7. Hôtel Regina
This is a luxurious hotel that is located in the heart of fashion, shopping and museum district of Paris overlooking the Louvre. Rooms are designed here in period style with traditional furniture. Free wifi access and facilities to make tea and coffee can be found in all rooms. Continental buffet breakfasts, great lounge bar, prompt airport shuttle service are the major features of this hotel.

8. Relais Hôtel du Vieux Paris
This is a boutique hotel which is located in central Paris, close to the River Seine and Notre Dame Cathedral. All the rooms here are equipped with free wifi, TV, private bathroom. A broad dining area, grand breakfast buffet, an upright front desk, and hospitable staff are the major features of this facility. If you are visiting the Louvre for the first time, it can be overwhelming.


Traveler's Tips for Louvre Museum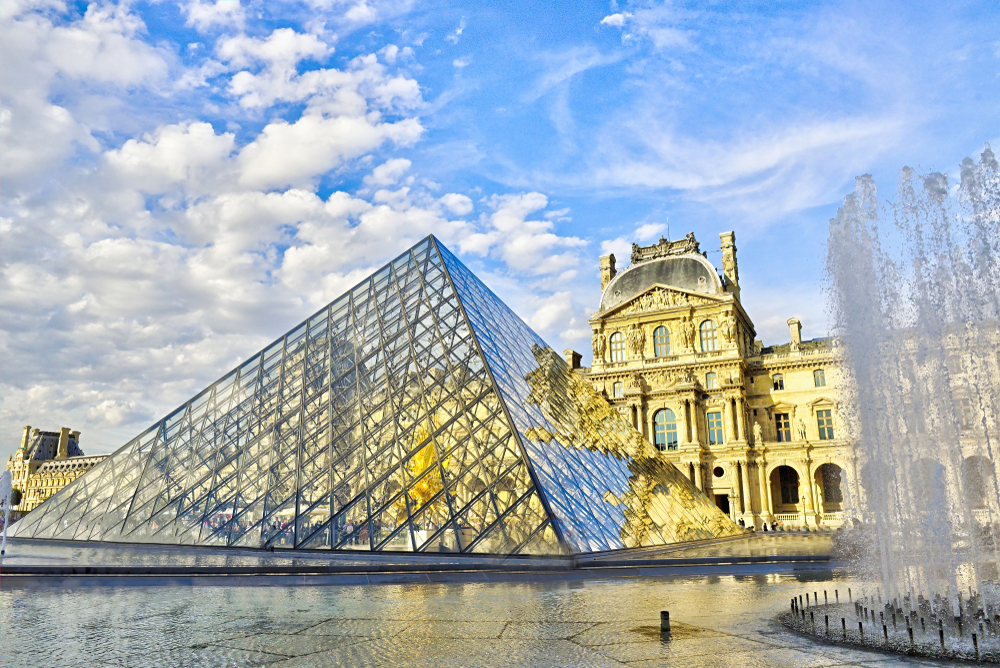 1.
It is difficult to cover the entire museum in a single visit. So try to keep at least 2 days for Louvre visit.
2
. Choose the non-peak time, for example, evening hours, to avoid crowds.
3.
Opt for the guided tour facilities.
4.
Study a bit about the museum. Figure which exhibits you would like to see the most and plan your visit accordingly to cover those first.