About Hebbal Lake


Spreading over 150 acres of area, magnificent Hebbal Lake is one of the fascinating tourist attractions in Bangalore. Today when you visit this spot, you won't believe that once it was a garbage dump. The renovation work done on this lake speaks a volume, and a large number of visitors reaching here make it evident.

This lake is a simple take on your rejuvenation escapade to invest some time in a place that is quaint yet abundant in natural beauty. Most of the people hit this place to witness a flock of exotic bird species surrounding all over this lake and boosting its beauty. 
You can get a glimpse of birds like purple moorhens, Brahminy kites, darters, cormorants, grey herons, pond herons and much more. Further, you'll find a gorgeous garden near the lake that is a perfect picnic spot for many.
Nestled along Bellary road, this is a seasonal lake. The lake dries up throughout the summertime, but the surprising part is that it retrieves its beauty in the monsoon. The vivid flowers, lush plants, and a lot of trees are dotting the place and painting a surreal picture all around.

The trip to this lake is an excellent decision for those looking for a serene retreat from the bustling metropolitan city. Thus, Hebbal Lake is a treat to the eyes for every visitor due to its idyllic landscapes, lots of birds, and vivid greenery. No doubt, visitors get a lot to admire and to click a lot of pictures to post on your social media handles.

 History of Hebbal Lake


Kempe Gowda, the founder of Bangalore, established three lakes in the city, out of which Hebbal Lake is one that was built in the year 1537. With the construction of bunds and damming natural valley systems, this lake got its origin. In the year 1998, a considerable amount of money was also spent on its restoration by imposing significant alterations to its ecosystem and making it a worth-visiting tourist spot. It includes the construction of two artificial islands to magnify the charm of the lake and to lure more birds. Thus, now both the vegetated islands have converted into the roost positions for numerous species of water-birds.
Highlights of Hebbal Lake


Plethora of Exotic Birds- The various species of birds are the principal highlight of the lake Hebbal. You can get a chance to see about 70 species of water birds, including scarce birds from the Himalayas and Central Asian territories. Get a glimpse of birds such as tailorbirds, kingfishers, egrets, herons, pale billed flowerpecker, pelicans, swallows, cranes, spot-billed ducks, and much more.
Beautiful Islands - There are also two small islands near the lake that act as nesting and breeding grounds for several birds. A lot of bird watching enthusiasts frequently visit here to observe the local as well as migratory birds resting peacefully.
How to Reach Hebbal Lake
 From Bangalore Airport-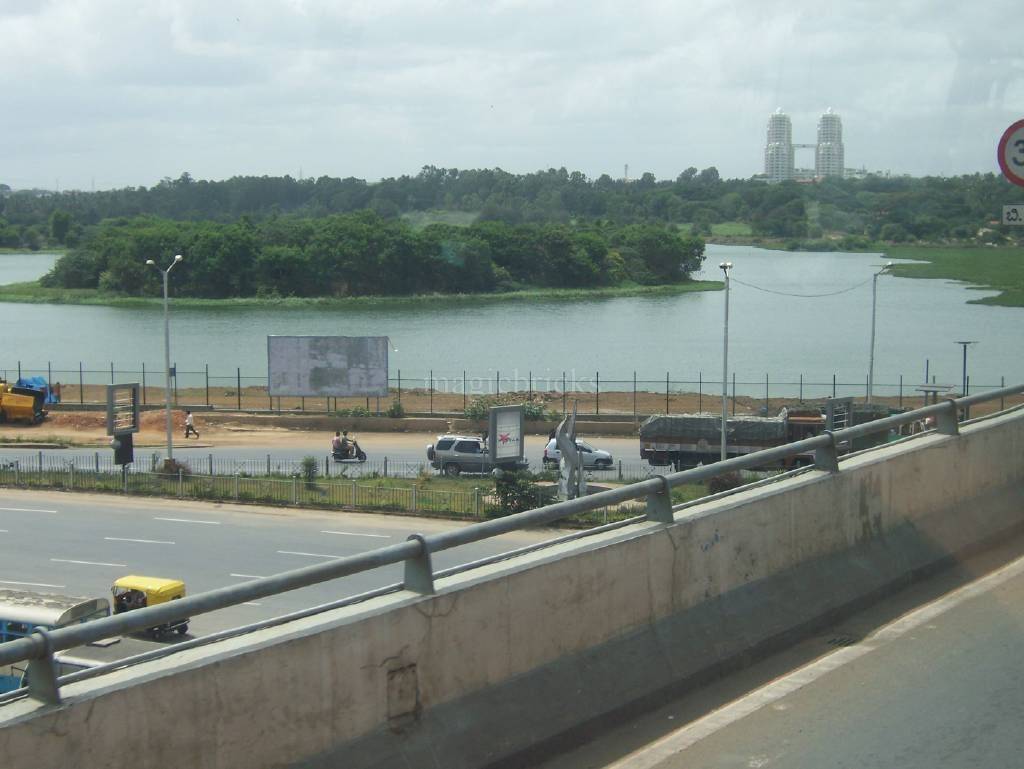 The most convenient way to reach Hebbal Lake from Bangalore Airport is by hiring a personal cab like Uber or Ola or taking a local taxi or auto. Also, you can board a bus from the airport to the Hebbal bus stop as several buses run across this route. Moreover, it is the cheapest way to reach the lake. It will take almost 1 hour to reach your destination from any mode of travel.
Best Time to Visit Hebbal Lake


Spring and post-monsoon seasons are considered to be the best time to visit the beautiful Hebbal Lake. Also, the lake is open from sunrise to sunset hours. Thus, one can plan a visit to this spot at any time of the day as per their convenience. No matter what time you reach here, the lake won't fail to impress you with its beauty.
What Not to Miss at Hebbal Lake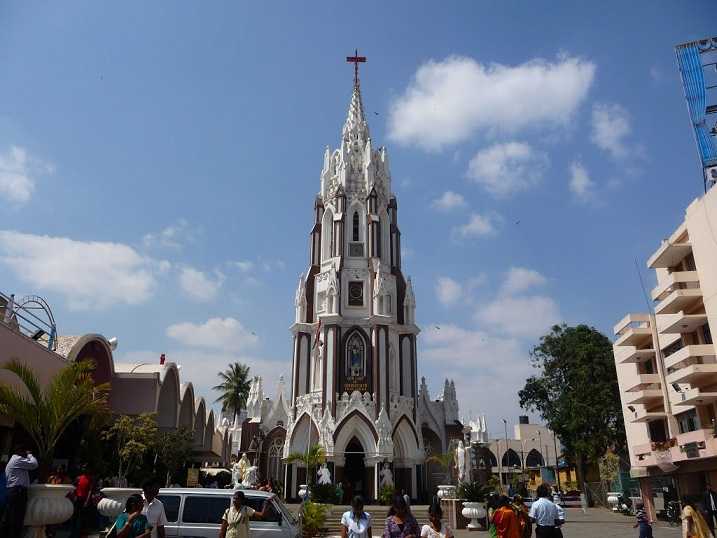 St. Mary's Basilica- The Basilica is the oldest church in Bangalore found in bustling Shivajinagar. Here you get to explore Gothic style architecture with stained glass windows, towering façade, and generous statutes of Mother Mary. Several devotees also flock here to attend St. Mary's Feast held every year in September. 
Lumbini Gardens- It is a lovely kid's park that also features a boating club that many visitors enjoy indulging in. The garden houses gorgeous fountains, a walkway, statues, and a myriad of rare plants. You will also be rewarded by mesmerizing lake view and greenery all around.
WonderLa Amusement Park- If you are planning a full-day outing, you can also visit WonderLa Amusement park that is a thrill-packed destination. Revel the whole day in its myriad of exciting and thrilling rides, wave pools, play pools, and a rain dance premise. The amusement park also has an on-premise resort and a fine dining restaurant to enjoy a weekend getaway with your buddies or family.
Karnataka Chitrakala Parishat- It is a museum located at around 6.4 km distance from the lake. The gallery in the CKP boasts of rotating displays along with the permanent exhibits of crafts and paintings in the museum. The annual Handicraft Mela and the Chitra Santhe (art market) held at the CKP is also a must-visit celebration where you can witness the outlets of various artists and craftsmen.
Other Essential Information About Hebbal Lake


Location: Hebbal Lake is nestled at the north of Bangalore at Bellary road, National Highway 7. The lake is about 13 km away from the Kempe Gowda Bus stand.
Price: INR 20
Timing: You can visit the Hebbal lake anywhere between 7 am to 8 pm any day of the week. 
Things to do at the Hebbal Lake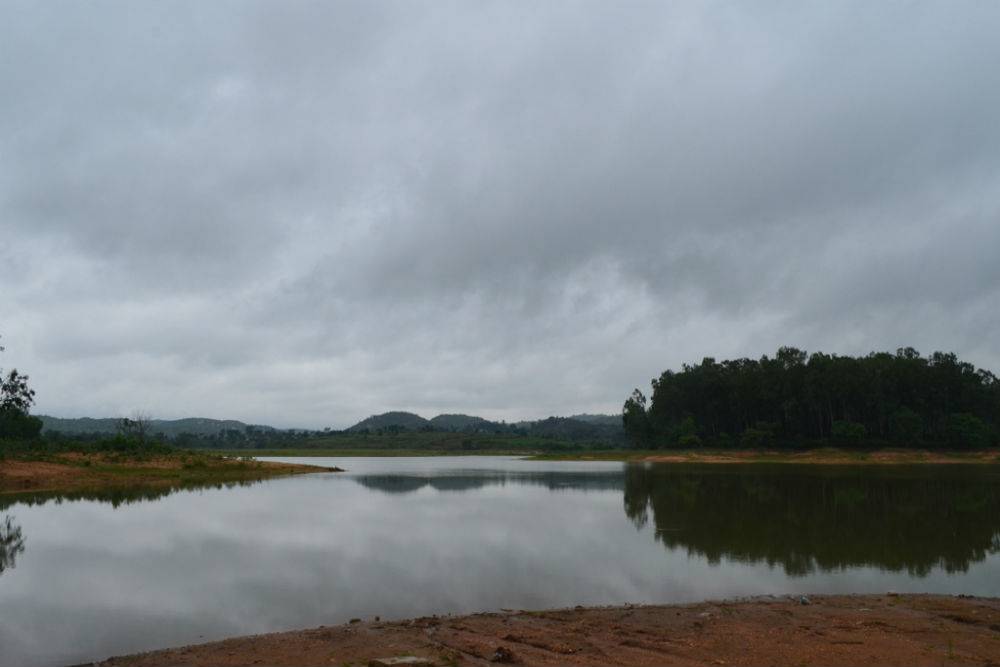 Bird Watching-Bird watching is the top favorite thing to do at Hebbal Lake. So, get ready to please yourself with the vibrant aura spread by different species of birds nestling at the lake.
Photography-If you are a wildlife lover or nature lover, you won't prefer to miss visiting this lake. With many species of vibrant birds and lush backdrop encompassing Hebbal Lake, you can capture many excellent shots in your lenses at this spot.
Admire the Sunrise or Sunset-Head to the top of the Hebbal flyover to view the mesmerizing sunrise or sunset. You will get bewitched by the stunning scenery around you. It is also a perfect opportunity to click some beautiful pictures of the color-changing blue sky.
Plan a Family Picnic-Weekend around the corner? Lake Hebbal is an ideal place to choose for a family picnic and have some recreational time with your little ones.
Nature Walk- If you are a nature lover, the lake will surely win your heart. At a walkway around the lake, you get an incredible chance to take a stroll while enjoying nature's surprises.