About Essel World
Located in the beautiful coastal village of Gorai in Mumbai, Essel World happens to be one of the largest amusement parks in India. For over two decades, this recreational hub has been the pioneer in rendering entertainment and leisure to its visitors from all over the globe.

Owned by EsselWorld Leisure Private Ltd., the amusement center has been exquisitely built over sprawling acres of land and brings to you numerous exciting rides, different theme parks, dancing zones, gaming facilities, and several other entertaining activities.

Alongside, lies the Water Kingdom which serves as an ideal summer destination. It attracts visitors from all over the country across different age groups and offers them a sheer pleasure. There are rides for all age groups and a visit to Essel World will certainly not be disappointing for you. The beautifully designed theme park with its impressive landscaped interiors is sure to leave you in absolute awe.

The entire park adorns itself during festivals like Diwali, Holi, and New Year and gets marked by a lively, carnivalesque aura. The park sees a swarm of visitors on weekends as people often come here with their families for a day's picnic.

Essel World happens to be an absolute treat for children as it comprises kids friendly zones and recreational rides. As you step into this world full of fun and extravaganza, stunning surprises await you down the lane at every corner. You can also sip and savor delectable drinks and snacks at the various cafes and restaurants that are available inside the park.

Plan your family trip to Essel World and unwind yourselves amidst the magical experience that this amusement park beholds for you. To enjoy a hassle-free journey, you can avail for the advance online bookings that will not only save your efforts but also your valuable time during the peak seasons.


Rides:




- For Adults - If you are seeking for some adrenaline rushing moments, then Essel World is the perfect place to be. There are some thrilling rides solely meant for adults like the Shot-N-Drop, Top Spin, Zyclone, Thunder, Rainbow, Hoola Loop. The spectacular rides are truly unique and will sweep you off your feet. The Shot-N-Drop is India's tallest Tower ride that flips riders head over feet and then the butterflies in your stomach will emerge as you experience the free fall from a height of 190 feet above the grounds with bungy effects.

The Top Spin is another exciting one that will really churn your senses and the 90 degree flip of the Enterprise calls out to all the adventurous hearts. Thrilling moments of weightlessness awaits you on the Rainbow as you almost feel like touching the azure sky. With wobbling twists and turns, the Zyclone is another crazy ride which will surely give you some exhilarating moments. You can also try the classic Sr Dodgem keep your eyes glued to the wheels to avoid bumping into the nearby cars.

All in all, Essel World with its variety of daring rides will make your heart skip a beat and yelp with joy as you venture forth to enjoy a combination of dizzy heights and crazy movements.

- For Kids - 
Your kids too can engage in some absolute fun, as an amusement park has some specially designed rides to render entertainment for children. The Kangaroo Hop is a favorite amongst all kids as they can go on hopping upto a height of 20 feet and enjoy with their own gang. The caterpillar ride is one of its unique kinds and the Junior Dodgem will take them on another crazy ride. 
Standing true to its very name, the Happy Sky will take your kids to a world full of fluffy clouds, twinkling stars and a smiling moon. Your child will surely cherish this beautiful open air journey moving across the artificial galaxy. Popping up from the pages of the story book, lies the Children's boat ride where you youngs ones can embark upon an adventurous voyage, hunting for the Treasure Island or trying to save the sinking Titanic. If your little one longs to ride a bike, then take him/her to the Junior Go Kart.
They can ride the zippy bikes supported with proper wheels across the zig-zag lanes and fulfil their treasured dream. The Mini Telecombat will give them the unique opportunity to take charge of fighter planes and the Playport pleases the toddlers with its range of gymnastic activities. The Yard Train will take them through the enchanting forest and a journey on the Rio Grande Train remains filled with with stunning surprises.
- For Family -
 Essel World is the perfect hub for an exciting family outing and together with your dear ones you can embark upon a memorable journey on the Tunnel Twister. The ride brings to you its digital advancements where you will surely get transported to a virtual space filled with fun and exciting moments. You can also enter the exotic cave of Alibaba and help him fight the 40 thieves and discover the hidden treasure. Go for an amazing spin on the Aero Swinger and feel the sky near your feet.
Another enthralling family ride is the Aqua Drive which is sure to offer you a watery rush. A crazy roller coaster ride with the Zipper Dipper can indeed turn out to be adventurous. Enjoy the twists and turns with your family and create some magical memories. The Copper Chopper will indeed offer a dizzy time as it takes you along a swinging ride. Lastly, do not forget to pay a visit to the killer ship- Prabal museum. An historical achievement has been beautifully captured in Essel World and is sure to enrich you with the unforgettable contribution of the Indian navy.
How to Reach Essel World
From Mumbai Airport-

The distance from Mumbai International Airport to Essel World is around 41 km and will take almost an hour if you are driving from the airport. You can easily hire a cab or opt for the bus services by the Bombay Electric Supply Transport to reach your destination. If you board a bus then the journey may take a little longer ( around 2 hours) and will drop you at the Pagoda bus stop, that lies nearby to the park.
Best Time to Visit Essel World
The ideal time to visit Essel World is during the cooler months lasting between October to March. During the winter months, especially during the Christmas and New Year, the park pulsates with life attracting hordes of visitors who come along to revel themselves with festive pomp.
The visits get lowered during the summer and monsoon months due to sultry weather conditions and unpredictable downpours. Though, the city is famously known for its pleasant weather conditions throughout the year, if you happen to plan your schedule for a Mumbai visit, then winter will be the perfect time to explore around Essel World. Visit the Water Kingdom during the summer season and beat the heat with fun-filled moments.
What Not to Miss at Essel World
Places to Dine at Essel World:




1. Happy Singh Da Dhaba - As the exciting rides sets the cheerful mood on, the Happy Singh Da Dhaba with its delicious meals will further boost your energy. The authentic North Indian food available here will surely make your mouth water. Guests can choose from a wide range of vegetarian and non-vegetarian dishes at affordable rates. The food served here is not only healthy and wholesome but will be a delightful treat to your taste buds.

2. La Mensa - Want to try some Italian food? La Mensa with its tasty pastas and pizzas will lure you to gorge upon these delicacies. The place is also known for its Mumbai chat and other snacks which you can avail at reasonable prices. Sip some hot beverages and recharge yourselves as more fun awaits you at the entertainment zone.

3. Tai Pan - To all those foodies there who love Chinese dishes- Tai Pan is a restaurant you just cannot miss out on. Dipped in schezwan sauce, juicy chicken and baby corn will be a sumptuous treat for your hungry stomachs. A variety of relishing Chinese cuisine ranging from vegetarian to non-vegetarian gets served for the guests here.

4. Oh Mumbai - Let the taste of Mumbai's famous Vada Pav and Pav Bhaji linger on your months.From South Indian dishes, to North Indian thalis, different types of delicious meals will get served to you under the same roof.  The appetizing dishes and the luscious beverages will surely be worth your money.

5. Petu's - For some mouth-watering tidbits, a visit to the Petu's is a must. The tasty parathas, puris and sandwiches will surely fill your stomachs and delicious taste will be a welcome change. The fresh food served here at reasonable prices attracts many tourists visiting Essel World.

6. Southern Treat - The Southern Treat brings to you the perfect combination of cripsiness and nutty aroma of delicious South Indian cuisines. The different types of vada comes along with coconut chutneys and Sambhar and the delectable masala dosas served hot will surely be an enjoyable treat. The South Indian thalis available here offers a filling option to hungry customers.
Other Essential Information About Essel World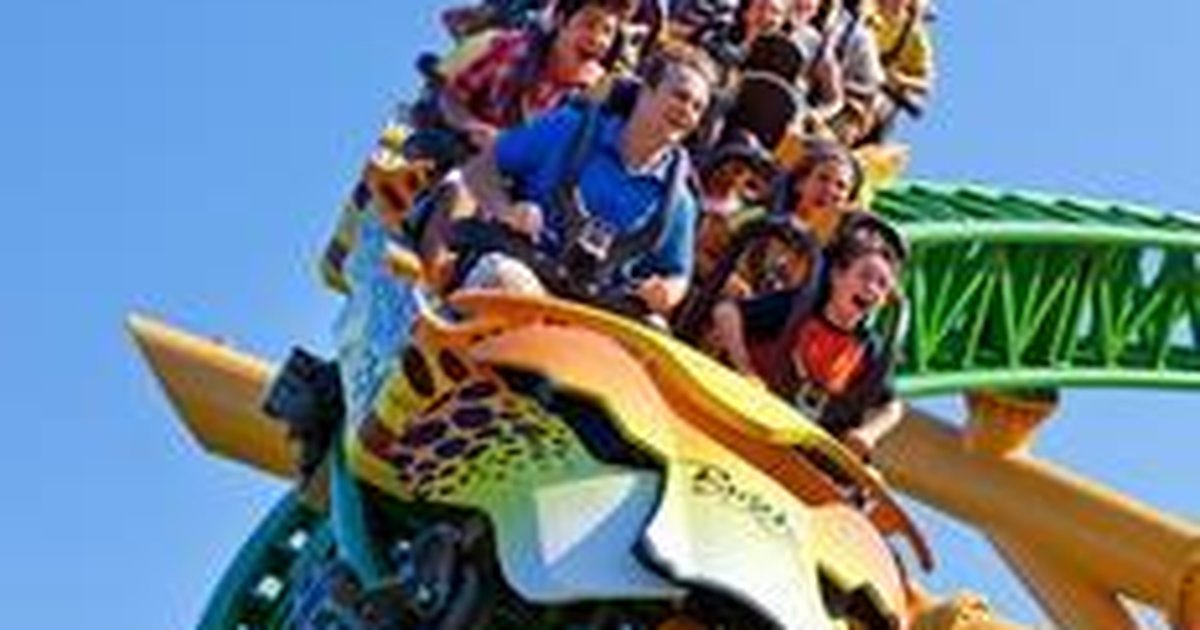 Location- Gorai Road, Borivali West, Mumbai, Maharashtra 400091.

Timings- 10.30 am to 6.30 pm daily. However, hours might differ on weekends.

Price and Pass types- Adult and child entry fee costs Rs 390. The entry price to the water park ranges between Rs 865 to Rs 1710 according to age and height. However, there are several other packages that one can avail for the rides and games. The Silver ticket comes around Rs 1270 for adults and Rs 900 for kids.

You will get a combined ticket at Rs 1710 for both grown ups and kids. An annual pass allows you entry to either of the parks ( Essel World or Water Kingdom) thrice a year and costs around Rs 1890. The special passes will allow you a hassle-free entry and you do not need to stand in the queue for enjoying the rides. Take your family along and have a hearty time at the world of sheer entertainment and revelry.


Tips for visiting Essel World:

Here's a quick checklist of all the things you must carry or do before stepping in Essel World.

- Wear comfortable clothes and carry lycra or nylon swimwear for Water Kingdom if you do not want to rent swimwear.

- No outside food, beverages or water is allowed inside Essel World or Water Kingdom. Cafes and restaurants are there inside the park's premises and will serve you accordingly. The prices of food and beverages inside the park can be slightly more.

- Plan your visit during the morning as an entire day's time will be surely required for exploring around and enjoying the rides in the amusement park.

- Please carry a print out of the E-Ticket and exchange it with a valid entry pass at the venue.