About KL Bird Park
KL Bird Park is the favorite haunt of bird lovers as you can spot over here around 3000 species of resident and migratory birds. It is spread in an area of 20 acres and is a tropical paradise for different birds' species. This picturesque park is billed as the largest covered bird park all around the globe. Located in the Perdana Botanical Gardens, this park is one of the most peaceful locations in the entire city that entices the nature lovers with green grasslands and landscaped gardens. You can enjoy the spectacular birdlife of Malaysia by opting for an ecotourism trip to this park.

The park is further divided into four different zones: Zone 3 contains the Hornbill Park, Zone 1 and 2 are free-flight zones, and zone number 4 is the area where birds live in mini aviaries and separate cages. The aviaries tend to mimic the natural habitat of the indigenous species of birds over here.

The birds breed naturally over here because of the best habitation and dietary conditions that are provided to them. They are also allowed to move freely in this park, which ensures their sustainability and survival. Many captive breeding programs are also carried out in this park to breed the most vulnerable species like African grey parrots, red lorry, milky stork, emus, etc.

Other renowned attractions in this park include the brahminy kites, which are the famous Malaysian species, the World of Parrots, hornbills, the flamingo pond, the pelicans, and the oriental bird's aviary. Some of the most splendid bird shows are also organised in the amphitheatre over here daily. This park is also the favourite destination of the photographers who wish to take some splendid shots of the birds over here.

The kids will especially love the bird nursery in zone 4 where they can learn about egg incubation and can even watch the ducklings and chicks hatching from their eggs if they're lucky. The landscaped gardens also have exercise stations, jogging tracks, and rowing boats for the visitors. A refreshment kiosk is also located here from where you can buy drinks and snacks.
How to Reach KL Bird Park
Here are some of the best ways to reach KL Bird Park from the City Centre.

By Train: You won't find direct access to KL Bird Park by train. KTM station is the nearest train station to the bird park. Once you reach the station, you can board a taxi outside the station, or you can walk a few kilometres to reach the bird park. 

By Bus: The best way to reach KL Bird Park from City Centre is by taking the Hop-On-Hop-Off bus tour that will drop you at KL Bird Park. The best thing is that these buses are available every thirty-five to forty minutes. 

By Car: You can reach KL Bird Park from City Centre by driving via Jalan Parlimen towards Lake Gardens of Kuala Lumpur. It takes ten minutes to reach KL Bird Park from City Centre by car.
What Not to Miss at KL Bird Park
Here is a list of some of the most enthralling attractions in KL Bird Park.

1. The Free-Flight Walk-In
Aviary-
Experience the mystical ambiance of the tropical rainforest as you enter the free-flight walk-in aviary located at KL Bird Park. You can find here diverse species of birds flying freely and living in absolute harmony. The Free-flying bird Feeding also takes place in this area of the park. 

2. Hornbill Park-
The beautifully landscaped Hornbill Park is brimming with towering evergreen trees that soar up to the breathtaking height of a ten storey building. You can spot over here the majestic Rhinoceros Hornbill, which is one of the largest hornbill species in the entire world. It also houses the Hornbill Gift Shop and a three-storey Hornbill Restaurant.

3. World of parrots- 
This is a mini aviary where you can spot twenty different species of parrots like cockatoos, macaws, lories, and parakeets. Few of these parrots have been placed in individual exhibits as a part of the breeding program while others fly freely inside the aviary.

Things to Do in KL Bird Park


KL Bird Park is the melting pot of some of the most interesting activities that you must try for an incredible experience. 

1. Watch the Bird Show- You can watch the most amazing bird shows that are organised in the amphitheatre of KL Bird Park daily. These bird shows are not only entertaining but educational too as you get to know about the habits and characteristics of the birds while watching these shows.

2. Free Flying Birds Feeding- Another interesting activity that you must try at KL Bird Park is free-flying bird feeding that gives you a chance to feed the diverse species of birds that are not caged but are flying freely in the open sky. This also helps you in getting up close and personal into the world of birds. 

3. Learn about egg incubation- The bird nursery in Zone 4 is the best spot for learning about egg incubation, and you can also watch the chicks and ducklings hacking from their eggs over here.
Other Essential Information About KL Bird Park


- Location:
Jalan Cendrawasih, Perdana Botanical Gardens, 50480 Kuala Lumpur, Federal Territory of Kuala Lumpur, Malaysia

-
Timings:
9:00am to 6:00pm

- Entry Fee:

Adult (Standard) RM 63.00

Adult (with MyKad) RM 25.00

Child (Standard) RM 42.00

Child (with MyKid) RM 12.00

- Distance from City Centre:
4.3 km via Jalan Kinabalu/Route 1 & 6.1 km via Jalan Damansara

- Photography Charges:
Free
Places to Eat in KL Bird Park


Some of the best places to have a tasteful affair of delicacies in KL Bird Park are-

1. Hornbill Restaurant- 
Enjoy an authentic Malaysian feast amidst the lush tropical rainforest at Hornbill Restaurant. This is a three storey restaurant that can accommodate around two hundred and sixty people at one time. The restaurant offers a diverse selection of local as well as international cuisines and has an elegantly designed menu that offers something for everyone.

2. Refreshment kiosk-
You can also find a refreshment kiosk at KL Bird Park, where you're offered the finest snacks and drinks at the best prices. 

Places to Stay Near KL Bird Park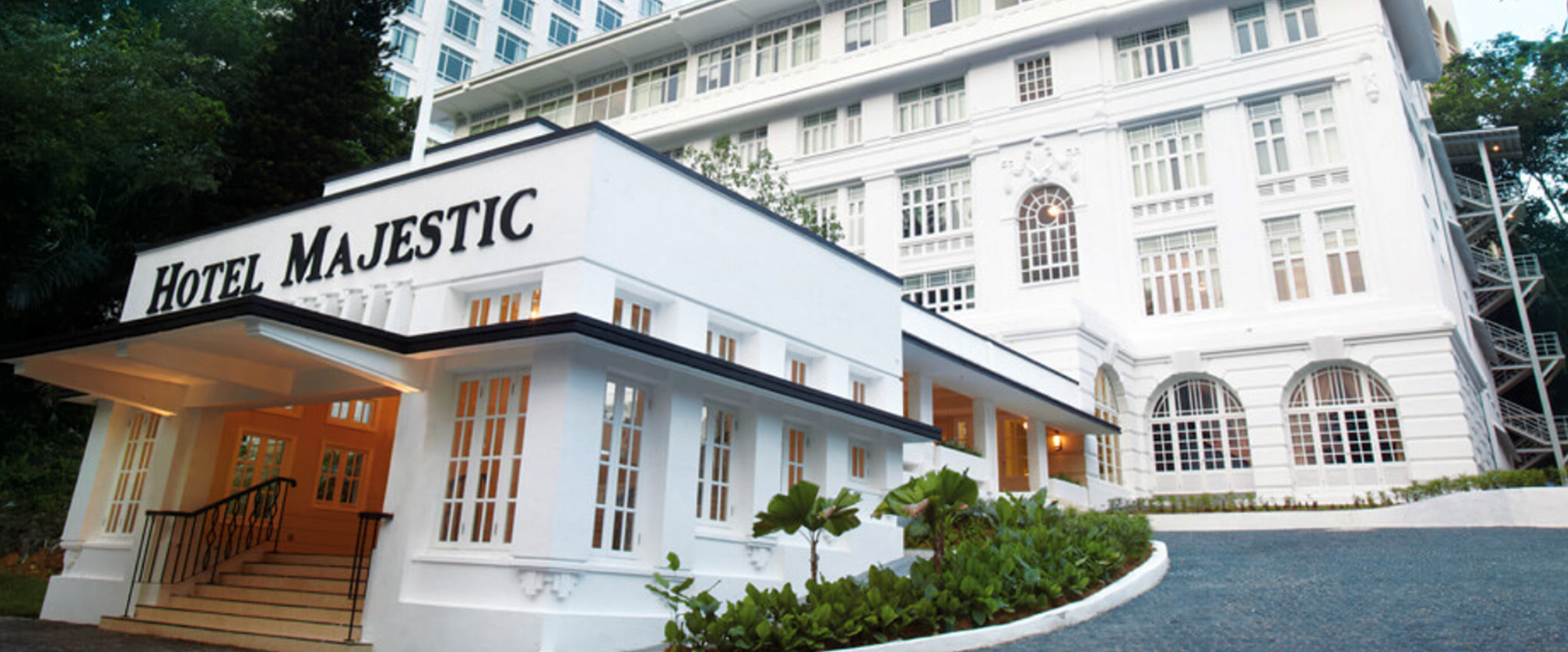 You can find some of the most comfortable and lavish accommodation options near KL Bird Park that offer premium services and endless amenities.

1. The Majestic Hotel Kuala Lumpur-
This 5-star hotel boasts of gleaming interiors, personalised services, and exquisite guest rooms to offer you a comfortable stay. It has a piano bar, posh rooms, restaurant, and spa centre also to evoke the sense of luxury in the minds of guests. 

2. Goldbrick Hotel City Centre- 
You can count on this exquisite hotel for a complete range of services and facilities, including a rooftop bar, fitness centre, and swimming pool. The rooms are quite spacious and are well equipped with LCD screen, internet access, and coffee making machine.

Do's and Don'ts of KL Bird Park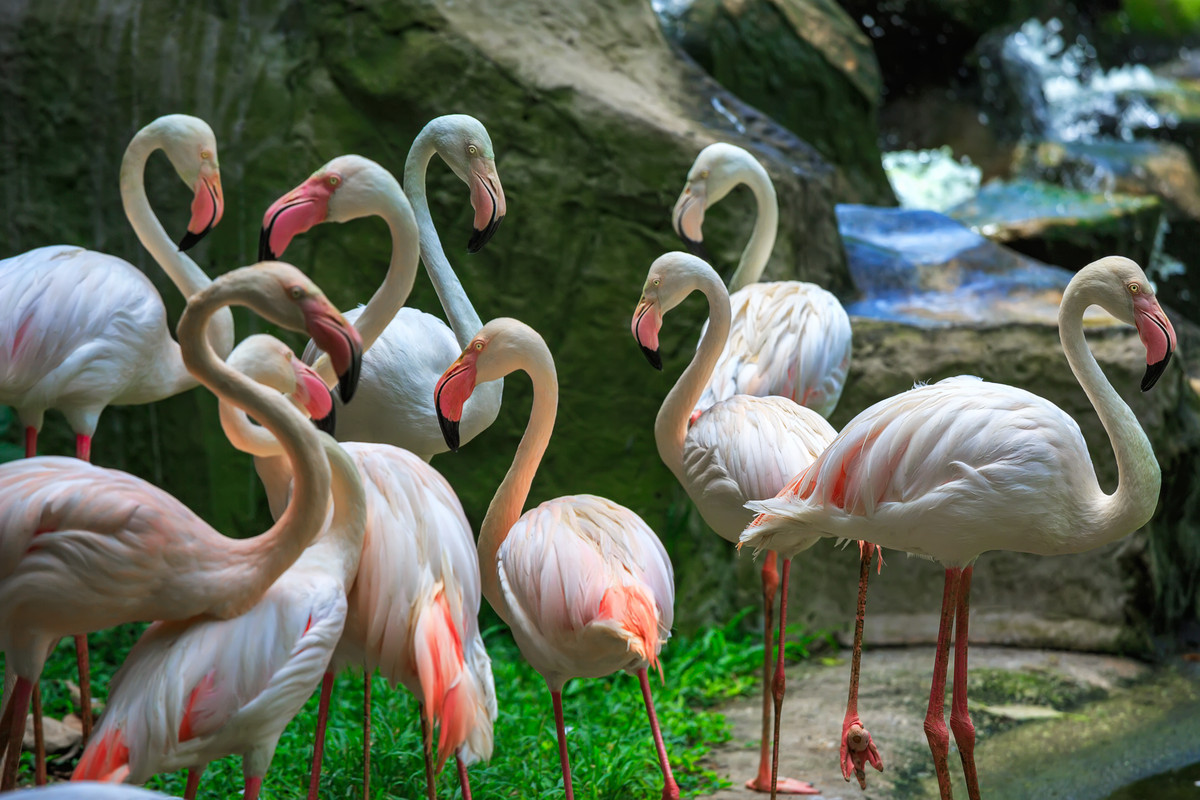 Here are some do's and don'ts that you must keep in mind while visiting Bird Park.

Do's

1. Throw empty cans and food wrappings only in the litter bins as they can be extremely hazardous to the birds if they consume them accidentally.


2. Some of the pathways can be slippery after rainfall. So make sure to walk carefully and wear proper footwear while visiting this park.

Don't's

1. Don't try to feed the exotic bird species on your own.


2. Do not disturb, touch, or throw sharp objects at the birds.


3. Don't collect feathers, pick flowers, or try to catch the birds in the park.

Travellers' Tip before visiting KL Bird Park


Here are the essential tips that each one of you must follow before visiting this park.


1. Wear loose cotton clothes while visiting this park during summers.


2. Wear comfortable footwear so that you can explore the park conveniently.


3. Don't carry food inside this park as outside food is strictly prohibited here.


4. Apply sunscreen to avoid sunburn and tanning while visiting this park.