About Underwater World Langkawi
Located at the southern side of Pantai Cenang, Underwater World Langkawi is Malaysia's largest aquarium. This massive underwater world is home to more than 200 different species of Marine fishes like sharks, giant rays and many other animals. Additionally, one can find the biggest freshwater fish, the Amazonian Arapaima at the very entrance of the aquarium gate. Underwater World Langkawi is spread over 6 acres and is divided into 3-sections viz. Tropical Rainforest, Temperate and Sub-Antarctic.

Tropical Rainforest takes you through the life of the Amazon Rainforest while the Temperate and Sub-Antarctic sections are home to snow animals like the cute Rockefeller penguins. Another popular thing to do here is to watch a short film about a small fish named Micheal and how the fish's life is before he becomes a fossil. Also, do not miss visiting the Educational Centre in the aquarium; It is home to many books.

There are also a few shopping places among things which you can totally enjoy. After visiting all the places, you can have some tasty snacks while relaxing at the Underwater World Langkawi cafeteria. When exiting the aquarium, you will walk through the giant water tank which has fishes like sharks, giant stingrays and many others wandering around. 
How to Reach Underwater World Langkawi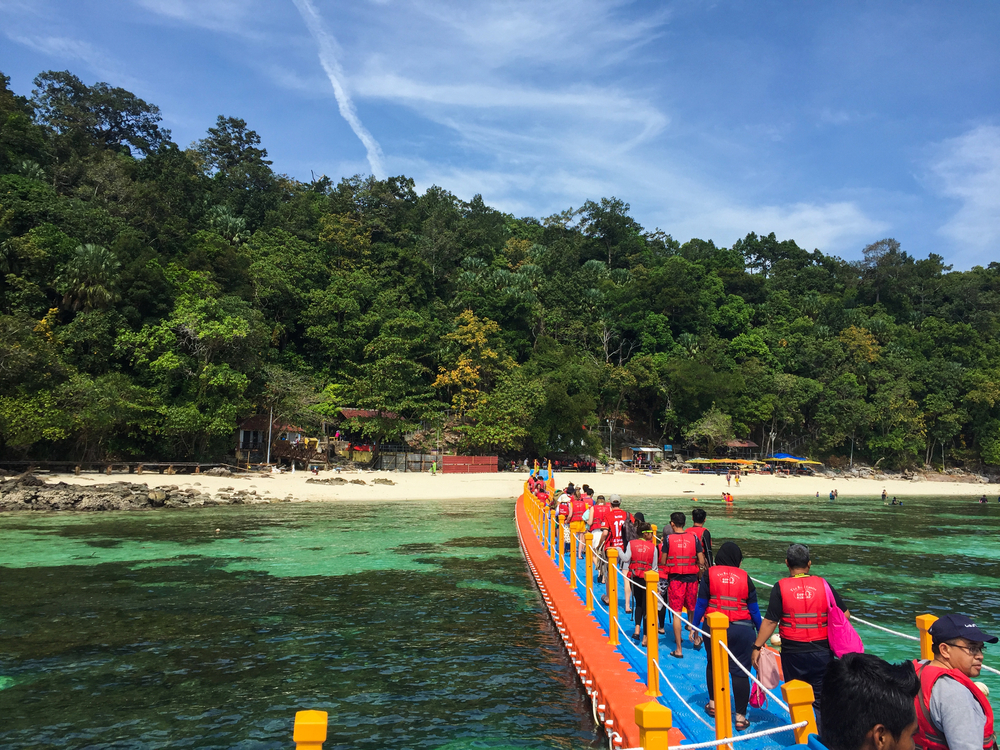 By Air:
Langkawi International Airport is the closest airport to Underwater World Langkawi. The airport is connected to major international cities. From the airport, Underwater World is located around 9 km, and one can hire a private cab or taxi to get there. 

By Road:
Underwater World is located in the southern end of Pantai Cenang and is well connected by road. You can take buses from Langkawi City Centre to Coco Valley or Zon Duty Free Zone to reach the aquarium.


By Jetty:
You can also visit Underwater World Langkawi by Jetty. All you have to do is to take a Jetty from Ferry Pier to Kuah Town. The ride takes around 30-minutes to 50-minutes depending on the weather conditions. After reaching Kuah Town, you can either hire a private cab or take a taxi to reach Underwater World Langkawi. 
What Not to Miss at Underwater World Langkawi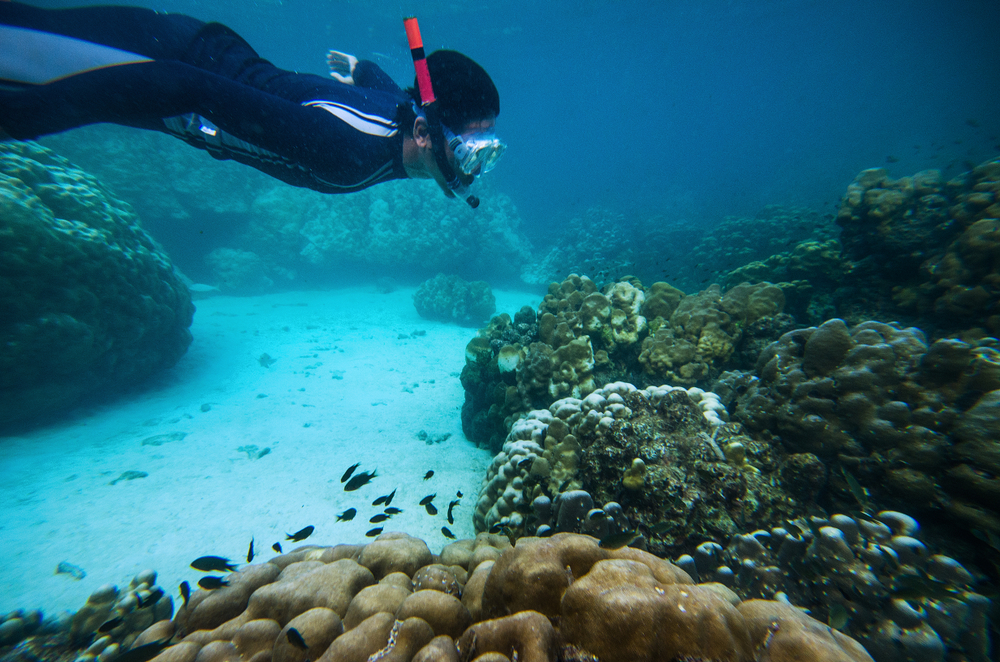 Following are the things to do at Underwater World Langkawi to make the trip more adventurous:

1. Watch A Short Film

The 3-D theatre in the aquarium hosts around 3-4 shows daily about the life of Micheal, a fish. In this film, you learn and live the life of a marine animal as the 3-D experience truly engages you. 

2. Explore the various sections

There are many sections that you can explore in the aquarium viz. Tropical rainforest, Coral, Freshwater, Marine life, Sub-Antarctic, Temperate and Terrarium and Koi and otter ponds. All these have their distinctive features. 
3. Walk around the fishes

Yes, you can walk through the fishes around the six-million-litre underwater fish tunnel tank. In the tank, you can find various fishes like stingrays and green turtles swimming around. 
Places to Visit near Underwater World Langkawi



Here are the list of Places to Visit near Underwater World Langkawi:

1. Zon Duty-Free Zone
If you wish to go on a shopping spree, the Zon Duty-Free Zone is probably your best pick. In the shopping zone, you can buy things like duty-free liquor, rich-tobacco, international chocolates, cosmetics and some of the best perfumes. 
2. Mega Water Sports
Located at Pantai Cenang beach, Mega Water Sports offers many fantastic water sports activities. You can visit the beach and try your hand on a speedy jet ski or go parasailing. 
3. Laman Padi Langkawi
Laman Padi Langkawi is a huge open-air museum near Underwater World. In the museum, you can learn about the distinctive history of the Malaysian culture, ethics and much more. 
Other Essential Information About Underwater World Langkawi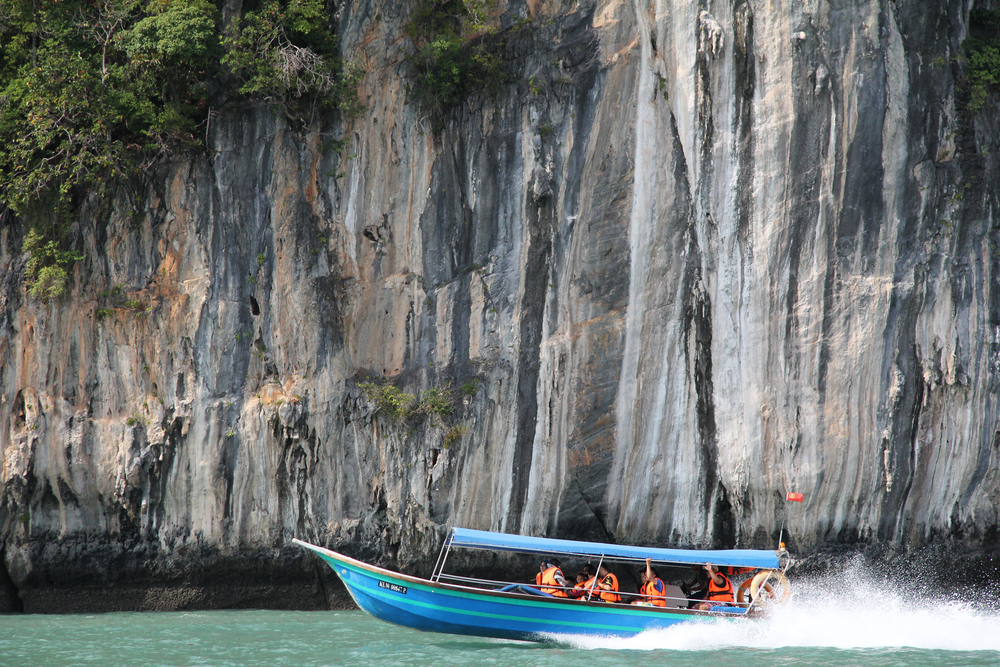 Location


South Pantai Cenang, Jalan Pantai Cenang, 07000 Langkawi, Kedah, Malaysia. 
The aquarium is located at the southern side of Pantai Cenang and is next to the Zon Duty-Free Center. If you are travelling by taxi or a private cab, it takes around 30 minutes from Kuah Town and about 15 minutes from the Langkawi International Airport. 
Timings


Monday to Sunday 10 AM to 6 PM


For Malaysian - Adults 31 RM
Kids (3-12 Years old) - 22 RM

For International Tourists - Adults 36 RM
Kids ( 3-12 Years old) 30 RM

Free entry for kids under 3 years old. 
Distance from City Centre
Langkawi Aquarium is located around 4 km from the City Centre. You can take a cab, taxi or buses to travel from the city centre to the aquarium. Also, you can take your private vehicle to the aquarium, but during peak hours, you may not find adequate space for parking. 


Photography Allowances



Once you enter the aquarium, the staff photographers will request you to pose for a family photo near a magnanimous water tank. You can later choose to collect this photograph at the exit of the aquarium. The aquarium also has their own photographers who can take your pictures, but they will charge you for it. 

Although this place is a little sensitive to photography and videography, you are allowed to carry your personal cameras. There are no extra charges for carrying it but it is advisable to use the cameras wisely as many fishes and other marine animals are sensitive to the flash. 


Places to eat in near Underwater World Langkawi



1. Underwater World Langkawi Cafe


Located inside the Underwater World, the cafeteria serves a palatable range of snacks and beverages. Here, you can grab a lite snack to munch on and drink hot beverages. 


2. D'sini Restaurant Nasi Kandar


If you are looking to eat a perfect Asian and Malayasian style cuisine, then D'sini Restaurant Nasi Kandar is the best place to go. It is located around 300-metres from Underwater World. 


3. De Melati Cafe


De Melati Cafe is located near Cenang Beach, and one can have authentic  Malaysian and Thai dishes here. The cafe is particularly famous for its fried rice and other Thai food items in the locality. 


4. Beach Bar


Beach Bar is located on Cenang Beach and is around 2 km from Underwater World. You can eat and drink here while enjoying a beautiful view of the Cenang Beach.


Places to stay near Underwater World Langkawi



1. Camar Resort

Camar Resort is the most luxurious hotel/resort near Underwater World located around 1 km from the Aquarium. The resort has many pools, slides and some lovely spacious rooms. 


2. Salsa Resort Langkawi


Salsa Resort is located around 1.5 km from Underwater World. It is the best place for family stays as it has many big and comfortable rooms. 


3. Langkawi Chantique Resort


If you are looking for a Cottage to stay in, then Langkawi Chantique Resort is the best place for you. It is around 800-metres from Underwater World and the best budget-friendly stays for groups and families.


Sections in Underwater World Langkawi



1. Tropical Rainforest 

This section takes you through the life of the Amazon rainforest. From Swans to Flamingos, you can see various rainforest animals here. 

2. Temperate 

In this section, you can feed some African Penguins and Southern Fur Seals. Enjoy watching them doing their tricks and fun things. 

3. Sub-Antarctic

Animals like seals, Rockhopper Penguins and others are found in the Sub-Antarctic sections. You can watch the cute Rockhopper Penguins jump around and waving their flippers in this section. 


Traveller's tips before visiting Underwater World Langkawi:



1. There are various sign-boards around the aquarium which are to be followed.


2. Always keep your phone on silent mode as the various marine animals may be disturbed by the sound of the phone. 


3. Take care of your personal belongings as the aquarium is spread in an area expanding more than 6-acres. 


4. If you are clicking pictures, make sure you turn off the flash as the creatures are sensitive to the camera flash.