About Pavilion KL
If you're looking for a shopping Mecca in Kuala Lumpur, then Pavilion KL should be your ultimate destination. This shopping retreat is located in the Bintang district of Kuala Lumpur and is a one-stop-shop for everything that you can ever think of buying. Whether you wish to give a facelift to your home or you want to buy some of the trendiest clothes, handbags, and shoes, this mall is every shopper's paradise.

It was opened in 2007, and currently, it has three major sections- an office block, two residential towers, and a retail mall. It spreads across an area of 1.37 million sq ft and offers a host of outdoor and indoor shopping options. The main entrance of this mall houses the tallest  Liuli Crystal fountain, which is a national landmark. A huge number of visitors visit this mall to have a glimpse of this fountain, which also works as a wishing well.

You can toss in the coins over here to make a wish, and later, these coins are donated to charity.The entire shopping complex resembles a grand Gracian temple with milky white marbles and post-modern pillars. It is also a leading hub for entertainment with 13 screens Golden screen theatre where you can enjoy the best shows. You can find here luxury brands like Jimmy Choo, Juicy Couture, Versace MaxMara, and Yves Saint Laurent.

An interesting feature of this shopping complex is the unique holiday décor that sets it apart from all other contemporary malls in Kuala Lumpur.For example, in 2011, the Christmas décor included the set up of a Christmas carnival in its atrium along with Santa's workshop, giant sleighs, and ten feet high pine trees. Similarly, at every time of the holiday season, it follows some unique theme and gets totally colored in the hues of that theme.

The top floor of the mall is home to beauty retailers and wellness centers, where you can buy some of the best beauty products, and you can also have the most popular beauty treatments here. There is a huge food court on the ground floor where you can have the best Japanese, Korean and local fare. So from shopping to entertainment to scrumptious cuisines, Pavilion KL is a thoughtfully designed heaven for incredible experiences.
How to Reach Pavilion KL
Here are some of the most preferred options to reach Pavilion KL from the City Centre.
1. By rail: If you plan to travel by monorail, then board a monorail from KL Central that will drop you at Raja Chulan. Once you reach here, you can board a car or a taxi and reach Pavilion KL in around three minutes.

2. By car: The fastest route to reach Pavilion KL from City Centre is by driving from the city center. You can take a car or taxi from the city center and it will drop you at Pavilion KL in 6 minutes via Jalan Raja Chulan.
What Not to Miss at Pavilion KL



Here are some of the most renowned tourist attractions near Pavilion KL that should be on the top of your travel bucket list.

1. KLCC Park:
This is a fifty-acre urban sanctuary that offers you a tranquil escape from the fast-paced city life. You can witness here a daily musical fountain performance at night. It offers various recreational amenities such as wading pool, symphony fountain, a children's playground, and jogging track.

2. Petronas Twin Towers: 
These twin skyscrapers are the tallest twin structures in the entire world and were designed to mark the presence of Malaysia in the global economy. They are designed with glass and steel façade that resemble the motifs of Islamic art. These 88 story towers are connected by a sky bridge, which is the best spot to capture some candid pictures.

3. Genting Highlands:
This is a popular theme park near Pavilion KL that offers adrenaline rushing experience through its mesmerizing rides. It is divided into four different zones, including a casino, a shopping mall, and a Golf Course.


Activities to do in Pavilion KL


Get ready to try some of the most fun activities in Pavilion KL that will stay as a throng of memory in your heart forever.

1. Shopping all that you want under one roof: 
Pavilion KL is a heaven for the shopping enthusiasts as it has some of the best branded and local shops where you can buy everything that you desire. From the best fashionable clothes to home décor items, jewelry pieces, and handicrafts, Pavilion KL offers the visitors everything that you want to buy.

2. Make a wish at Liuli Crystal fountain:
At the main entrance of Pavilion KL, you can find the tallest fountain of Kuala Lumpur, Liuli Crystal, which also works as a wishing well. The visitors toss a coin in this fountain while making a wish. These coins are then donated to charity.

3. Have a scrumptious binge at the food court: 
Pavilion KL also houses a food court where you can find some of the best delicacies in one place. It is a hub of some of the most notable restaurants that offer a scrumptious fare of food at the most affordable price.
Other Essential Information About Pavilion KL



- Location: 168, Bukit Bintang Street, Bukit Bintang, 55100 Kuala Lumpur, Federal Territory of Kuala Lumpur, Malaysia

- Timings: 10:00 – 22:00

- Entry Fee: Free

- Distance from City Centre: 7 min(2.0 km) via Jalan Raja Chulan

Places to Eat in Pavilion KL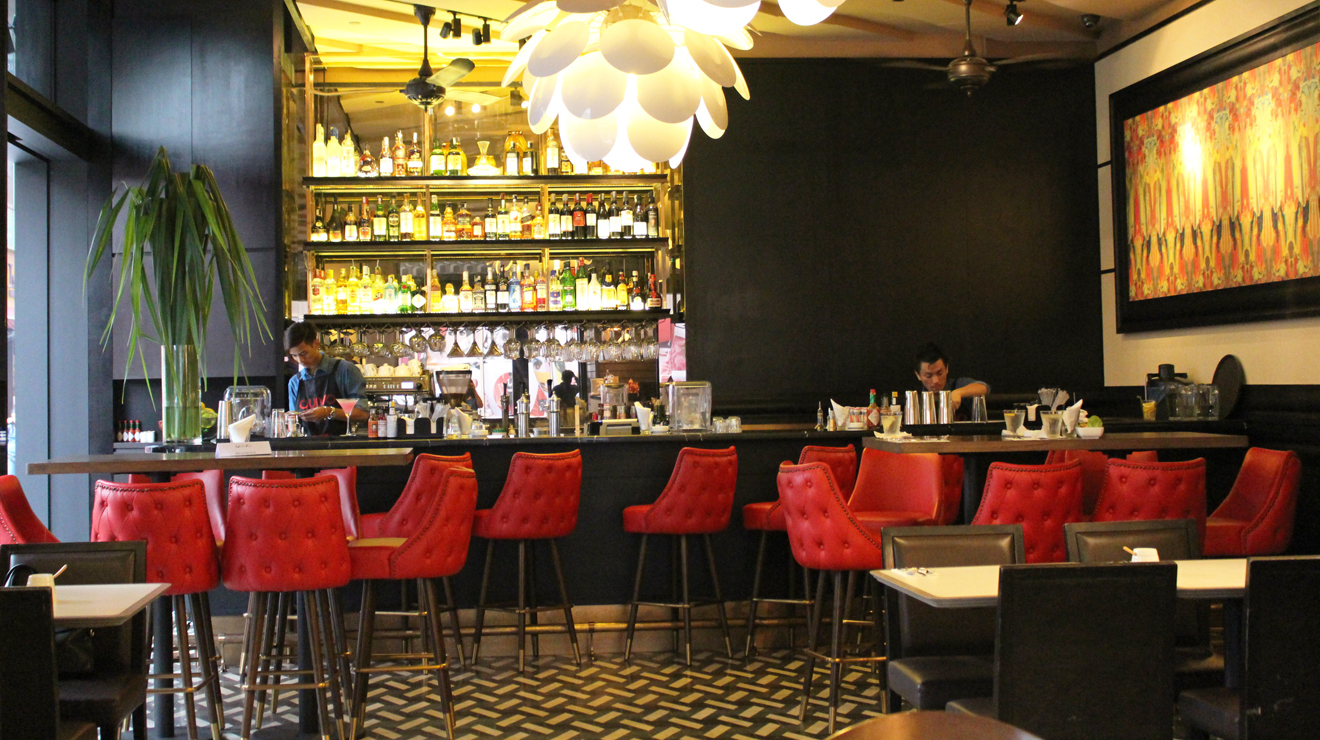 Relish into the fare of the most lip-smacking treats at these best places to eat in Pavilion KL.

1. Quivo: This is a Mediterranean-inspired cozy restaurant in Pavilion KL that offers creatively crafted cocktails and lip-smacking food. It has an intimate and chic setting that offers you ultimate relaxation and rejuvenation.

2. La Bodega Pavilion KL: If you wish to experience the best of Spanish culture and cuisine, then La Bodega Pavilion KL should be your ideal spot. It offers authentic Spanish tapas and specially handpicked wine from the wineries of Spain that will leave you wanting more with each sip.

3. Grandmama's (Pavilion KL): This is a lively and pulsating Malaysian restaurant that brings back the essence of home-cooked food. It offers a wide range of tempting delicacies that are best in flavor and taste. It is located on the 6th floor of Pavilion KL and brings to your palate the authentic flavors of Malaysia.

Places to Stay Near Pavilion KL


These are some of the most luxurious accommodation options near Pavilion KL that you can choose to have a relaxing and comfortable stay.

1. Izumi Hotel Bukit Bintang:
This is a 3-star luxurious hotel near Pavilion KL that offers a wide array of modern amenities like a flat-screen TV, Wi-Fi, coffee machine, and air conditioner. It treats all its guests with exceptional care and hospitality.

2. Grand Millennium Hotel Kuala Lumpur:
This 5-star hotel offers spacious rooms well-equipped with all the modern facilities like a geyser, Wi-Fi, air-conditioner, music system, and tea making machine. It has four restaurants, a lavish spa, and an outdoor pool also.

3. The RuMa Hotel and Residences:
This 5-star hotel offers tons of amenities like spa, legendary London barbershop, expansive rooms, restaurants, parking area, and 24 hours on desk help service. The rooms of this hotel have an open-plan layout and offer the sweeping view of the skyline of Kuala Lumpur.

Medical Facilities in Pavilion KL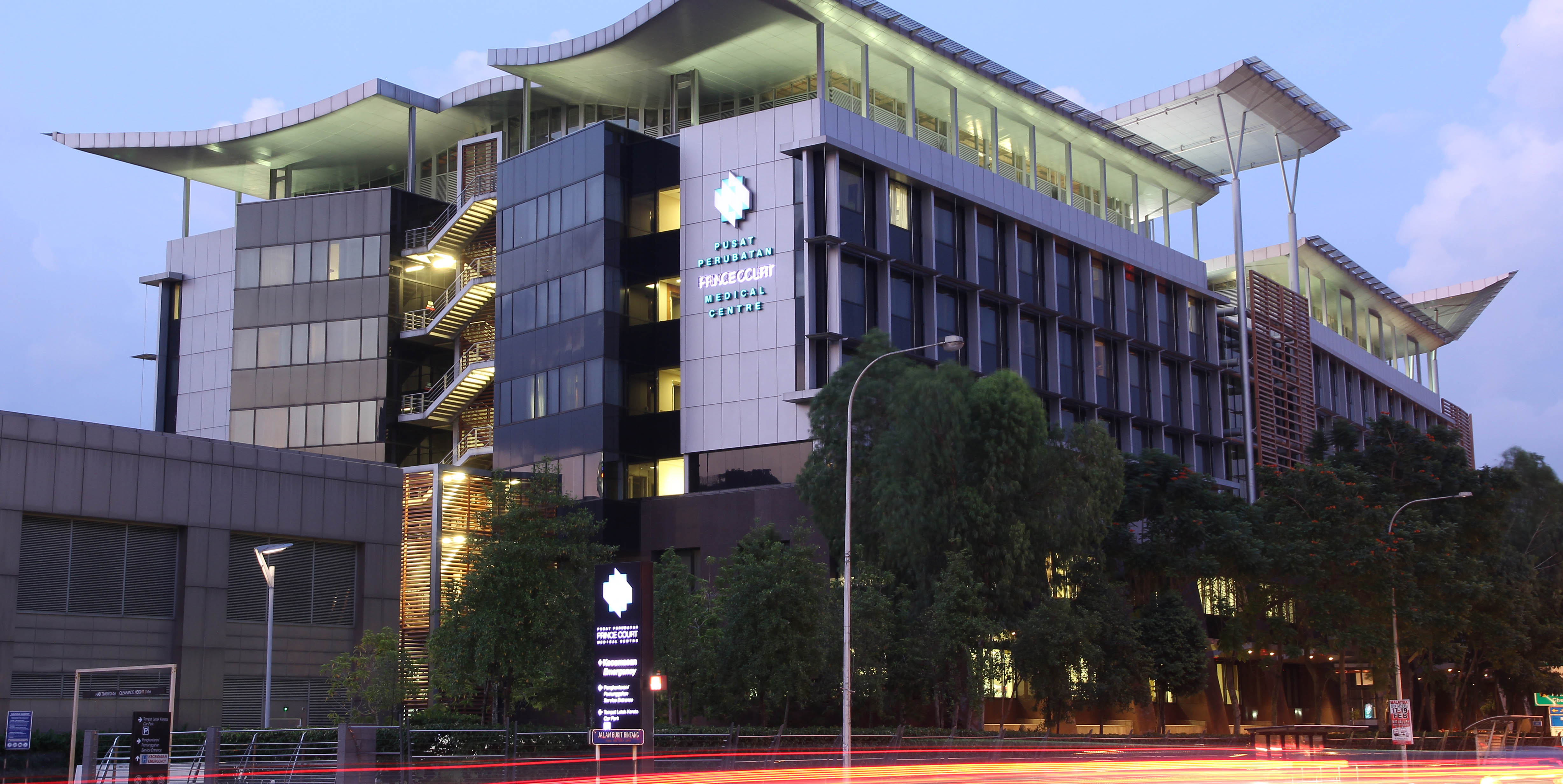 You can avail of the basic medical facilities in Pavilion KL. But if you're looking for more specialized medical facilities, then there are various clinics and health centers near Pavilion KL where you can get the best medical treatment.

Travelers' Tip before visiting Pavilion KL


Here are some of the most essential tips that you must follow while visiting the Pavilion KL.


1. Explore all the shops and stores before buying your favorite item as there might be huge discounts that few stores might be offering on the same item.


2. Don't carry food or sharp objects along with you while visiting this mall.


3. Don't carry your pets along with you while visiting this mall.


4. Throw food wraps and packets only in the dustbin while you're in this mall.


5. Take care of your belongings while exploring this giant mall.