About Bukit Bintang
Also known as Jalan Bukit Bintang, Bukit Bintang is an upscale neighborhood and the most happening place in Kuala Lumpur. Plush hotels, extravagant shopping malls, and high-end shopping centres dot the streets of Bukit Bintang making it the fashion hub of Malaysia. Bukit Bintang is also the peppiest place in the capital city to enjoy a galvanic day out. Restaurants that serve lip-smacking late-night food, nightclubs that welcome party mongers with their electrifying music and late-night bars create a festive vibe every night as the sun sets down.

The alluring attractions of Kuala Lumpur like Berjaya Times Square Theme Park, Menara KL Tower, and Nature Walk KL Forest Eco Park are also within Bukit Bintang which makes it the busiest tourist area in Kuala Lumpur. Another interesting attraction here is the Maha Mariamman Temple that absolutely mimics a Tamilian temple in structure.Apart from offering pompous retail and amusement therapies to its visitors, Bukit Bintang is also a foodaholic paradise.

While the grandiose restaurants are for those seeking fine dining, the food stalls set by hawkers along the streets of Jalan Alor offer a culinary fest. There are also flea markets at Bukit Bintang where those shopping on a shoestring budget can find "cannot-find-out-fake" kind of fashion apparel at dirt cheap prices.
How to Reach Bukit Bintang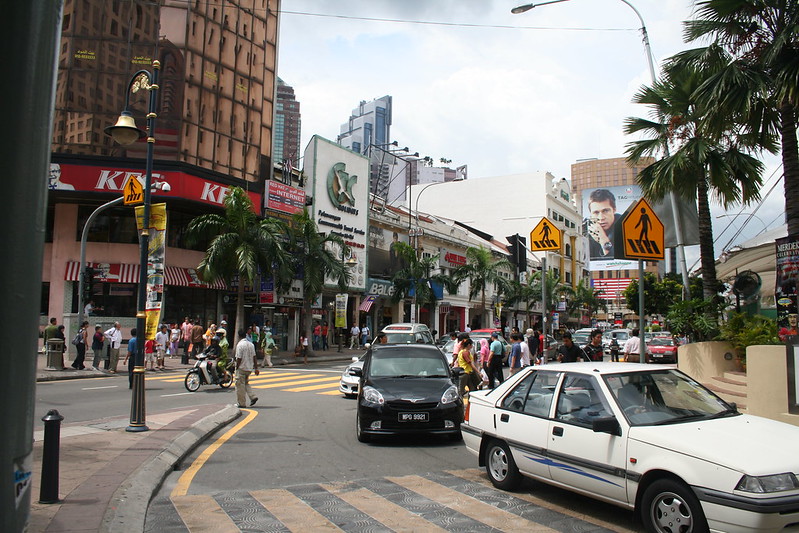 Bukit Bintang is located about 58.3 km away from Kuala Lumpur Airport on the outskirts of Kuala Lumpur City Centre. There are four ways to reach Bukit Bintang from KL airport-

Monorail: Line 8 from the airport takes you to Bukit Bintang and the fares range from INR 750 to INR 1350

Bus: Public buses and shuttle buses ply frequently between Bukit Bintang and KL airport and the cost per person is about INR 211. This is the cheapest travel option but the travel time is about one and a half hours.

Taxi: Taxis are the fastest and most convenient option to travel from KL airport to Bukit Bintang and the fares are about INR 1600 to INR 2000. Despite being expensive, you can cover the distance in just 45 minutes.
What Not to Miss at Bukit Bintang


Here are some of the best places to visit in Bukit Bintang-

1. Berjaya Times Square Theme Park- This is Malaysia's largest indoor theme park that has some of the best roller coasters that can make your heart skip a beat. There are also several rides for children and this place in Bukit Bintang is a family entertainer.

Location: Berjaya Times Square, 09-103, 9th Floor, No.1, Jalan Imbi, Bukit Bintang

Timings: 11.00 AM - 10.00 PM Sat-Monon; 12.00 PM - 10.00 PM Tue - Fri

2. Menara KL Tower- This is the seventh-tallest freestanding tower in the world at a height of 420 meters and has 15 floors within it. The SkyDeck at the tower with a glass-bottomed flooring offers a thrilling experience as one witness compelling views of the city below their feet.

Location: No. 2 Jalan Punchak Off, Jalan P Ramlee, 50250 Kuala Lumpur

Timings: 9.00 AM - 10.00 PM Mon - Sun

3. Rumah Penghulu Abu Seman- This traditional wooden Malay house is the oldest surviving one and the architecture of this century-old house fascinates every traveller. The garden surrounding the house looks verdant with over 50 species of herbs and trees and there are also guided tours to know more about its history and significance.

Location: 2, Jalan Stonor, Kuala Lumpur, 50450

Timings: 10.00 am - 5.00 pm Mon - Sat


Things to Do in Bukit Bintang


1. Enjoy Free Street Entertainment- Piccadilly Circus in London and Times Square in New York City entertains the visitors of Bukit Bintang with live performances by buskers, mime artists, breakdancers and shufflers for free. These performances happen at the intersection of Jalan Bukit Bintang & Jalan Sultan Ismail and Bintang Walk and is a true delight to watch.

2. Shop at the flea markets near Malaysia Heritage Walk- This covered open-air flea market along Jalan Kasturi sells local snacks, fruits, and fake T-shirts, flip flops, and watches. Apart from these streetside shops, many food stalls here sell Malay kuih, Chinese dim sum, Indian rojak, and other local snacks to smack on between your shopping spree.

3. Nature Walk KL Forest Eco Park- KL Forest Eco Park is one of the oldest permanent forest reserves in Malaysia that looks lush green everywhere around. Within the eco-park are facilities like a playground, campsite, a wooden gazebo, and Canopy Walk.
Other Essential Information About Bukit Bintang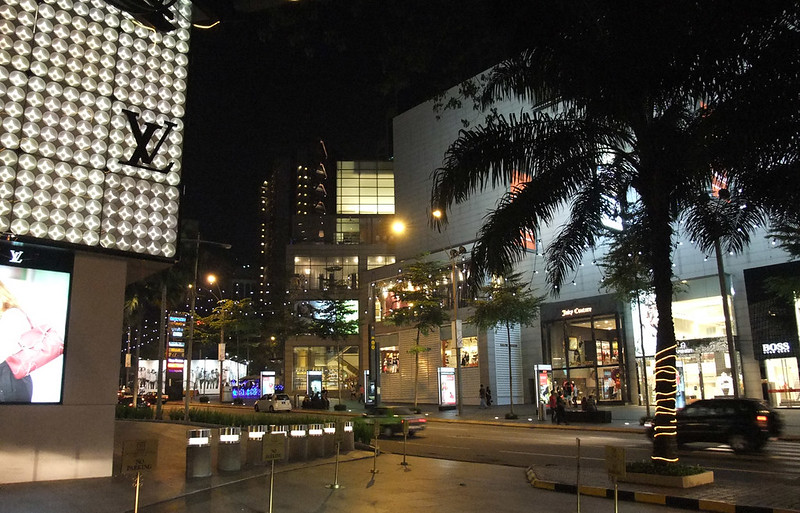 - Location: Kuala Lumpur's Golden Triangle

- Timings: Being a shopping street, Bukit Bintang is always open. The shops, cafes, and pubs at Bukit Bintang are usually open from 10.00 AM - 12.00 AM

- Distance from city centre: 3.0 km

- Best time: The most favorable months to visit Bukit Bintang are from May to July and December to February when precipitation is little. On any given day, visit this street late at night after 10.00 PM when the place gets electrically charged owing to the many pubs and bars found here.


Places to Eat in Bukit Bintang


1. El Cerdo Restaurant- This award-winning pork restaurant serves a curated list of menu items like pork knuckle, roast pork, pork ribs & Spanish food. The interiors are amusing with all things piggy here and if you are in Bukit Bintang, this restaurant is a must-visit.

Location: 43 & 45, Changkat Bukit Bintang, Bukit Bintang, 50200

2. Bijan Bar & Restaurant- Serving finger-licking good renditions of traditional Malay cuisine, this restaurant offers the finest dining in Bukit Bintang. The restaurant features indoor and outdoor seating areas with all opulent facilities in batik-inspired interiors and design. The appetizer platter at the restaurant is something that can get anyone to drool over.

Location: 3-5, Seri Bukit Ceylon, 8 Lorong Ceylon Off, 3, Jalan Ceylon, Bukit Ceylon, 50200 Kuala Lumpur

3. Jalon Alor- This food street in Bukit Bintang is lined with rows and rows of hawker food stalls that get busy as the sun sets. Selling the choicest dishes of Malaysia, the options for dishes here is diverse and the rates are pocket-friendly.

Location: Within Bukit Bintang


Places to Stay in Bukit Bintang


Being one of the primary attractions in Kuala Lumpur, travellers can find several upscale accommodations from plush hotels, resorts, and urban chic boutique hotels to cozy suites and serviced residences. These accommodations offer the utmost luxury and unrivaled hospitality that is second to none. The top 10 hotels at Bukit Bintang that call for an inviting stay are -

1. The Kuala Lumpur Journal: This 4-star hotel features modern and opulent rooms with a rooftop swimming pool and fine dining restaurants. The hotel is located amidst the bustling Bukit Bintang streets; yet, the ambiance inside is serene and soothing.

2. Furama Bukit Bintang Hotel: This modern business hotel in Kuala Lumpur offers a luxurious stay with all urban amenities. The views of the city from the hotel rooms are spectacular and the hotel is located very close to the major shopping malls in Bukit Bintang.

3. Invito Hotel Suites: This upscale apartment hotel features chic studio units and spacious apartments. This high-rise hotel has a rooftop pool, a 24/7 gym & a restaurant to make your stay as cozy as it can be.

4. Lanson Place Bukit Ceylon Serviced Residences: With 150 one to three bedroom serviced apartments, a sky lounge and an outdoor barbeque area ensures you enjoy a sophisticated stay here.

5. Le Apple Boutique Hotel: This boutique hotel features 78 superior rooms and 144 deluxe rooms that are bright, airy, and well-equipped. While the tariff at this hotel is pocket friendly, hospitality and luxury still remains top-notch.


Medical Facilities in Bukit Bintang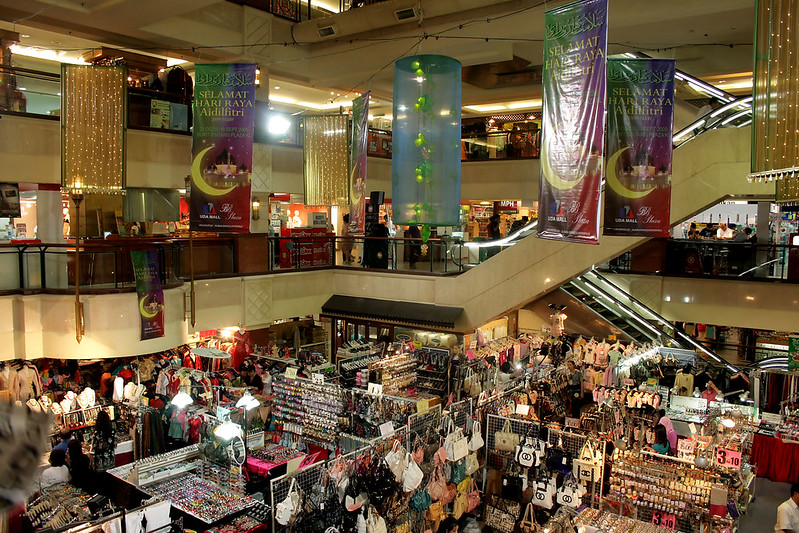 Bukit Bintang has several clinics and hospitals with all facilities like surgical, emergency and ambulance within its vicinity. The best medical facilities include

- PoliKlinik MUC
- Clinic Tan & Appaduray
- Klinik Uni-med
- Dr. Sheikh Muszaphar Clinic & Partners
- Clinic Asia
- Ho Specialist Medical Clinic


Travellers' Tip before Visiting Bukit Bintang


1. Always keep your ID proofs like passport handy.

2. The crowded streets and the heat and humidity of Kuala Lumpur mandate comfortable clothing and footwear.

3. Carry rain gear to keep yourself protected from unexpected rain.

4. While most of the shops in KL accept credit cards, a few roadside shops and eateries might expect you to pay in cash. So, have sufficient money in hand.