About Pattaya Floating Market
A trip to Pattaya is incomplete without a tour of its famous floating market. The Pattaya Floating Market is one of the biggest spectacles in Thailand, where hundreds of vendors park their boats on the water, selling a multitude of items that are unique to Thailand and Pattaya. The market is divided into four distinct sections- north, south, central and north-east- where each zone displays, sells and curates different aspects of Thai life and culture.

Guests and visitors who come to this market can rent out a boat with a driver themselves and explore the famous Pattaya floating market. Apart from being a market for souvenirs and utilities, the Pattaya floating market is also a centre of art and culture. Here, you can check out some incredible specimens of local architecture, museums and even art exhibitions and performances. This is also one of the best places to sample the local cuisine of Thailand from the many food shops that are there.
How to Reach Pattaya Floating Market
The easiest way to reach Pattaya Floating Market is by hiring a private cab or a Blue Cab that will not only take you to the floating market but give you a tour of all the important attractions in Pattaya.

However, if you are looking for a relatively cheaper travel option, then you can hitch a ride on a songthaew, which is a white baht bus, which departs from the south side of the Sukhumvit Highway. From there, it is a 5km journey to the Pattaya Floating Market that costs about 10-20 THB.
Best Time to Visit Pattaya Floating Market


The best time to visit the Pattaya Floating Market is between November and March, which is the winter season in Pattaya. The dry tropical climate of Thailand will allow you to enjoy the gifts of the floating market and its views without the heat of summer and the storms of monsoon hampering your plans.

The market remains crowded through most part of the day, but that shouldn't stop you from having a good time. If you are interested in photography and sightseeing, you must visit during the sunset hours to catch the beautiful light in the market.
What Not to Miss at Pattaya Floating Market
Places to Visit near Pattaya Floating Market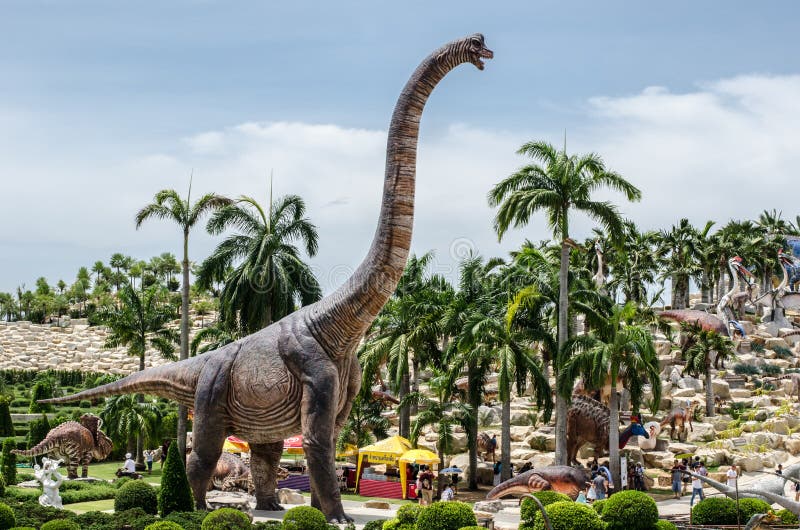 While the floating market itself is an incredible place to spend the day in, you can check out many tourist attractions and interesting places around the floating market as well:

1. The Bottle Art Museum- If you are in the vicinity of the Pattaya floating market, you must visit the Bottle Art Museum which is quite close by. It is the only miniature art museum in Thailand, which features incredible art, carefully created in a miniature scale. Cultures from all over the world are represented and you will even be given a souvenir upon entry.

2. Thunder Rock Dinosaur Park- If you're travelling with kids, this is the perfect place to stop by when you are in Pattaya. The park consists of several life-sized models of dinosaurs in all shapes and forms. It also has a crocodile pool as well as regular shows and performances that talk about reptiles and dinosaurs.

3. HarborLand Pattaya- HarborLand is the biggest family and kids' entertainment park in Thailand, where you can enjoy activities such as laser tag, slides, ice-skating, trampoline and much more. The park is divided into 6 areas which are designed to keep children and adults entertained and occupied throughout the duration of their stay. 

4. Darul Ibadah Mosque- There is a thriving Muslim population in Thailand, and you must visit the Darul Ibadah Mosque if you want an insight into the life and culture of the community. The Mosque is a picturesque place with a green dome and intricately constructed minarets that you can explore. 

5. St Nikolaus Church- Located just beside the mosque is another religious monument- the St Nikolaus Church. It is a beautiful, well-maintained church with an altar, many statues and a stunning garden where taking a walk is the ultimate peaceful experience. There is also an adjoining graveyard with flowering trees.


Things to Do at the Pattaya Floating Market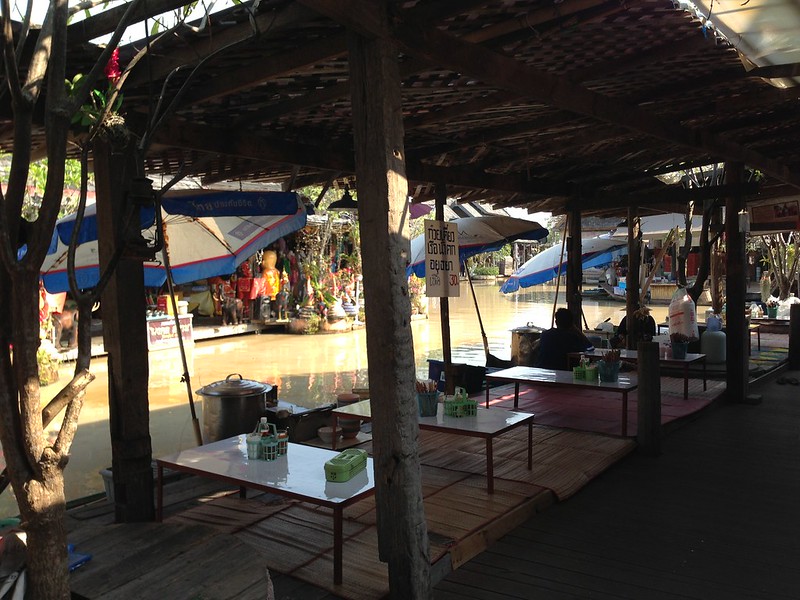 While visiting the floating market in Pattaya and looking at the shops and displays will give you plenty to do, there are a few activities that you must not miss when you are there:

1. Eat- You cannot avoid the many food stalls in the Pattaya Floating Market, and you shouldn't. This is one of the biggest food hubs in Pattaya, serving up some incredible local food, cooked in authentic Thai style. Delicacies include pad thai (fried rice noodles), kanom jean (rice vermicelli), ka nom krok (coconut pancakes), thong yip (sweet egg yolks), foi thong (golden threads), shrimp soups, salads, various kinds of curries and much more.

2. Enjoy shows and local performances- In the middle of exploring the shops in the market, you can also check out the performances that take place over here. From dances to martial arts, you are likely to catch a display of popular as well as obscure local artforms that will keep you entertained throughout the day.

3. Ziplining- You can also enjoy adventure activities like zip-lining when you are in the Pattaya Floating Market. There is a ziplining station from where you can get your harness and take a ride on the zipline over the colourful shops of the floating market and the waters on which they are constructed.

4. Boat rides- While most people tour the Pattaya floating market on foot via the wooden ramps that are constructed around the floating shops, you also have the option of hiring a boat to tour the market. A boat ride takes you through the picturesque canals of the market, and even to the architectural structures and the museums.

5. Shopping- The Pattaya Floating Market is truly a shopping paradise, where you can get every item imaginable, especially if you are looking for Thai specialities. While you can find common things and everyday utilities like clothes and food, you can also find unique collectibles such as metal-cast dyes, toys, postcards and items stitched and made by hand in traditional Thai style.
Other Essential Information About Pattaya Floating Market


- Location: 12, 451/304 Sukhumvit Road, Pattaya City, Bang Lamung District, Chon Buri 20150, Thailand

- Timing: Monday to Sunday (9:00 am – 8:00 pm)

- Price: 200 THB (472 INR) for admission


Places to Eat in Pattaya Floating Market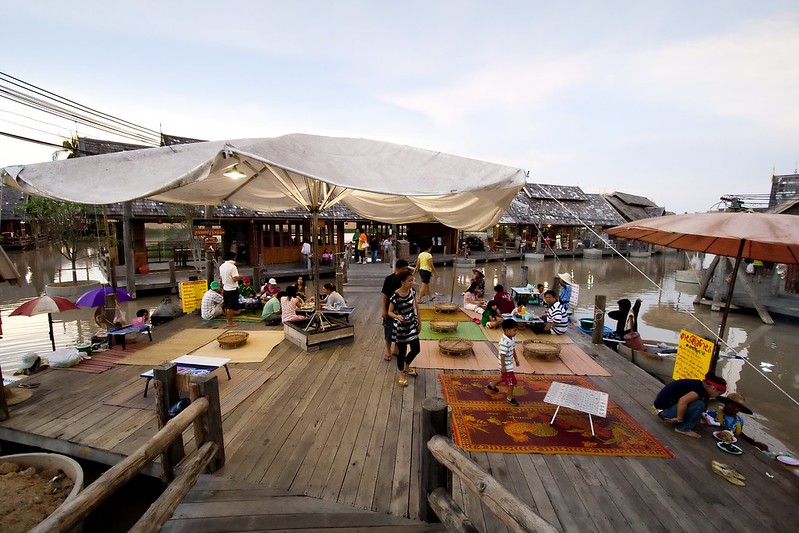 The Pattaya Floating Market is teeming with food stalls selling a variety of local street food, as well as delicacies from other cuisines. Here are some places you can eat at when you are in the Pattaya Floating Market. 

1. Street food at the Pattaya Floating Market-
It is impossible to avoid the local food found at the Pattaya Floating Market. Of the 114 stalls in the market, a lot of them sell a variety of local curries, soups, snacks and delicacies. You can get all the authentic local Thai food you have been looking for, all in one place.

2. Red Coral Lounge- 
Head to the Red Coral Lounge that is posh and luxurious for a meal, in contrast to the local street food in the premises of the floating market. It is an incredibly beautiful eatery with a sweeping view of the surrounding water and landscape, facing the sunset. It is a casual dining place where you can enjoy pastries, chocolates, cocktails, snacks and much more.

3. Poo Pen- 
Thai cuisine is incomplete without its seafood, and one of the best places where you can taste the seafood is in Poo Pen. They source their produce locally every morning, which means every dish is as fresh as possible and tastes equally delicious.

Traveller's Tips for Visiting the Pattaya Floating Market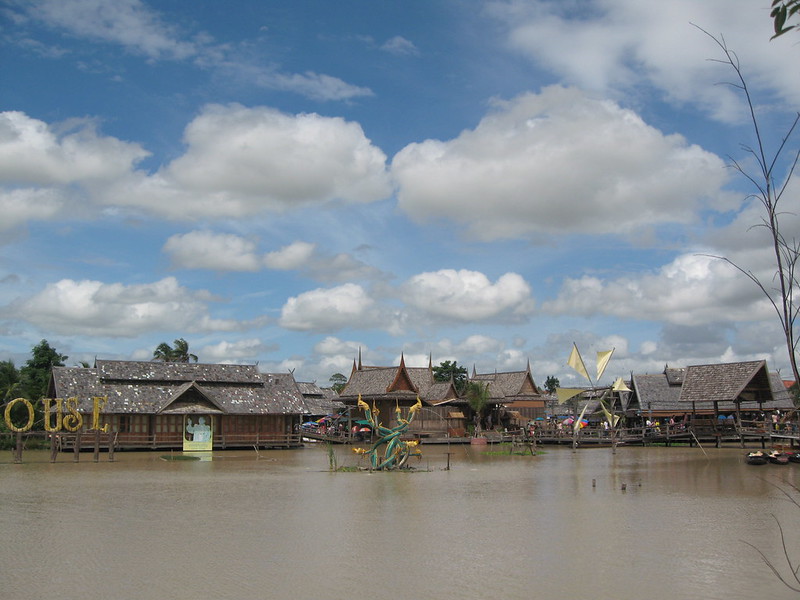 Here are a few handy tips that will make your trip smooth and hassle-free:


1. Make sure you travel light when you are in the market. The more belongings you have on your person, the more chances you have of losing them. You are also likely to buy more stuff at the market, so keep your belongings to a minimum to keep track of them.


2. Since it is a floating market located on the water, you must wear waterproof shoes and keep your belongings in bags that are waterproof.


3. The people of Pattaya are very particular about their cleanliness, so visitors are not allowed to litter.


4. The best way to tour the market is by hiring a boat that is operated by a local man, even though there are wooden walkways between the shops.