About Warner Bros. Studio
Warner Bros Studio is the most remarkable American filming studio headquartered in the golden state of California. It is spread in 110-acre and collectively encompasses fourteen exterior sets, seventeen re-recording stages and thirty six sound stages.

You can also find here six ADR stages and an entire range of production related service departments and rental facilities. From the timeless classic Casablanca to the most loved sitcom Friends, you can catch what happened behind the lens when these remarkable scenes were being shot.

Housing sets, props, and costumes used in its various motion pictures, Warner Bros Studios offers a spellbinding journey through its backlots, soundstages and themed restaurants. You can sip a cup of Joe in Central Perk Cafe, marvel at the batmobiles displayed and click pictures with life-size statues with heroes from the DC universe.

You can also place the sorting hat at Wizarding World of Harry Potter, or binge eats during the Gilmore Girls Holiday. Explore the sound stages and sets that brought the iconic shows and movies like La La Land and The BIG bang Theory to life. You can also enact the heart-wrenching scenes of your favorite movies on the sets over here. The things to do at Warner Bros. Studio are endless, and so is the fun.
How to Reach Warner Bros. Studio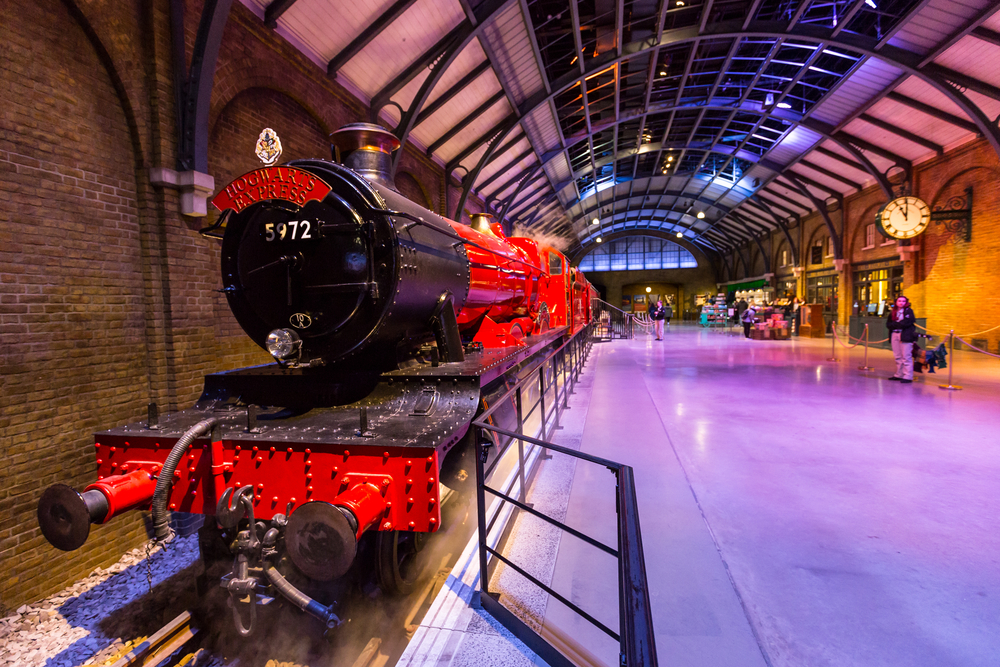 An hour drive from London City Center would get you to Warner Bros. Studios without much trouble. 4 other routes can be easily taken to reach the famed studio.

1. A walk to the Pritchards Road Bethnal Green and a bus ride from there would bring you to the Old Street Stop. A short trip on the Northern sub from Old Street station would bring you to Euston station. You can board the west midlands train from there to reach Watford junction which is a bus ride away from the Harry Potter studio tour which is right next to Warner Bros. Studios. This would take approximately 1 hour and 20 minutes.

2. You can follow the same route till Watford junction where you can choose not to go through the Harry Potter studio and instead take the bus ride to Ashfields which is just a short walk away from Warner Bros. Studios. This route can take around 1 hour and 23 minutes.

3. You can also choose not to take the bus from Bethnal Green and instead catch the Central sub to reach the Tottenham Court Road station. A northern sub from there would land you at Euston from where you can choose to either go through the Harry Potter Studio tour or Ashfields to reach Warner Bros. Studios. This route can take almost 90 minutes to cover.

4. Another route can be to make the trip on Central sub to Oxford Circus Underground Station from Bethnal Green station. A short ride on Victoria sub from there will get you to Euston from where you can take any of the 2 aforementioned paths to reach Warner Bros. studios in not more than 95 minutes.
What Not to Miss at Warner Bros. Studio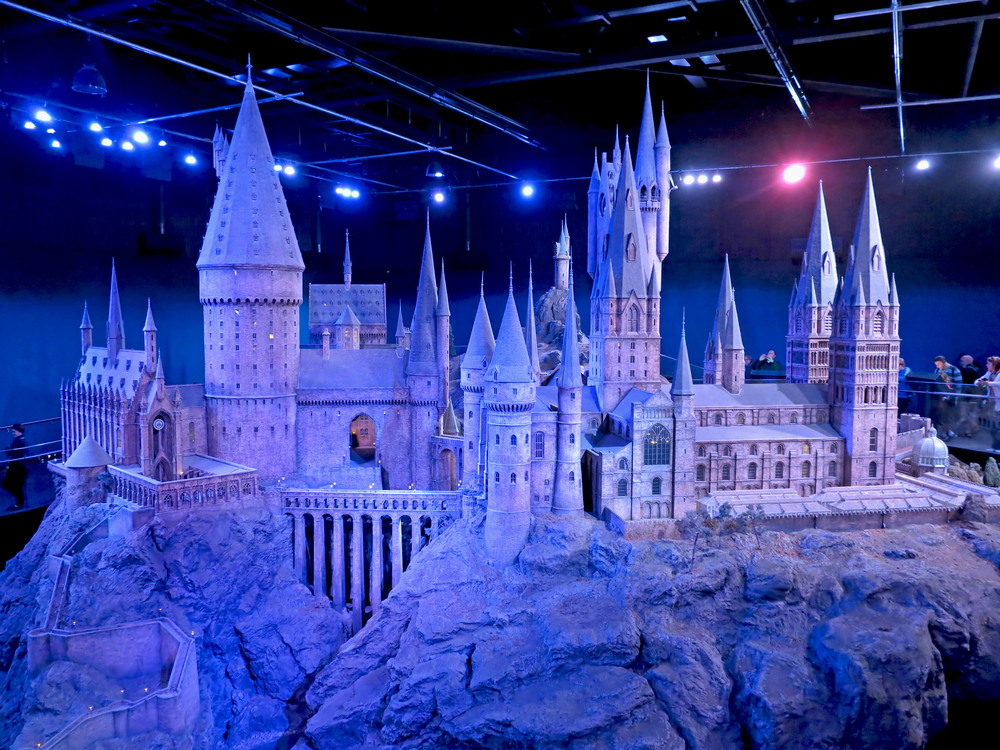 Activities are countless and time will be enough once you are inside the studios. Apart from covering all the backlots and exhibitions, here are some must-to-do activities you cannot miss out on. 

1. Drink Butterbeer
Do not forget to dine at Harry Potter-themed cafes, like The Backlot Cafe, which serve the frothiest butterbeer and deserts. Munch on the tasty snacks and enjoy the sweets served at The Chocolate Frog Cafe.  

2. Shop for souvenirs
Shop at the Warner Bros. Studio store for merchandise dedicated to your favorite movies and shows. You can buy t-shirts, postcards, ornaments, wands and a lot more to take home as memoirs of your trip.
Studios and Tours in Warner Bros. Studio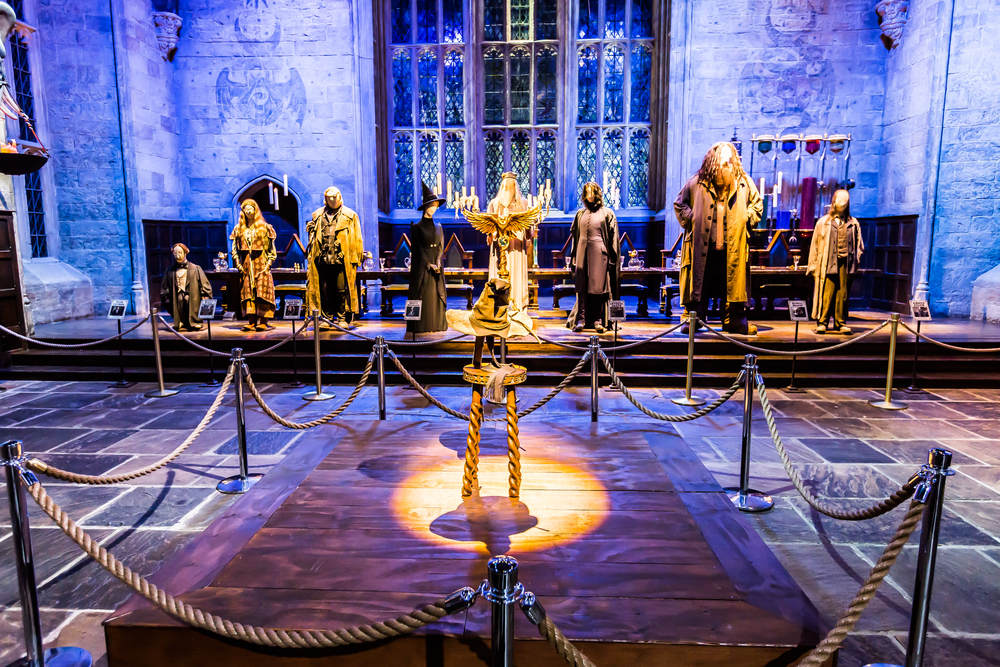 The three tour packages at Warner Bros. Studios are:

1. Studio Tour
This tour is the most basic one which includes exploring the sets and soundstages of popular Hollywood movies. It also includes a guided tour of exhibitions of DC Universe and Wizarding World of Harry Potter. 

Duration: 3 hours (1 hour self-guided)
Tickets: USD 69 for adults, USD 50 for children

2. Classic Tour
This tour focuses on narration of fascinating stories and journey of Warner Bros. It highlights the notable films made in the backlots. 

Duration: 3 hours (1 hour self-guided)
Tickets: USD 69 for adults, USD 50 for children

3. Deluxe Tour
The priciest, hence premium, is Deluxe Tour. It not only gives a tour of the backlots and soundstages, but also entails a private screening of the history of studios, visit to the costume department, and dining at Warner Bros. Commissary Fine Dining Room. 

Duration: 6 hours (1 hour self-guided)
Tickets: USD 295 per person
Places to Visit near Warner Bros. Studio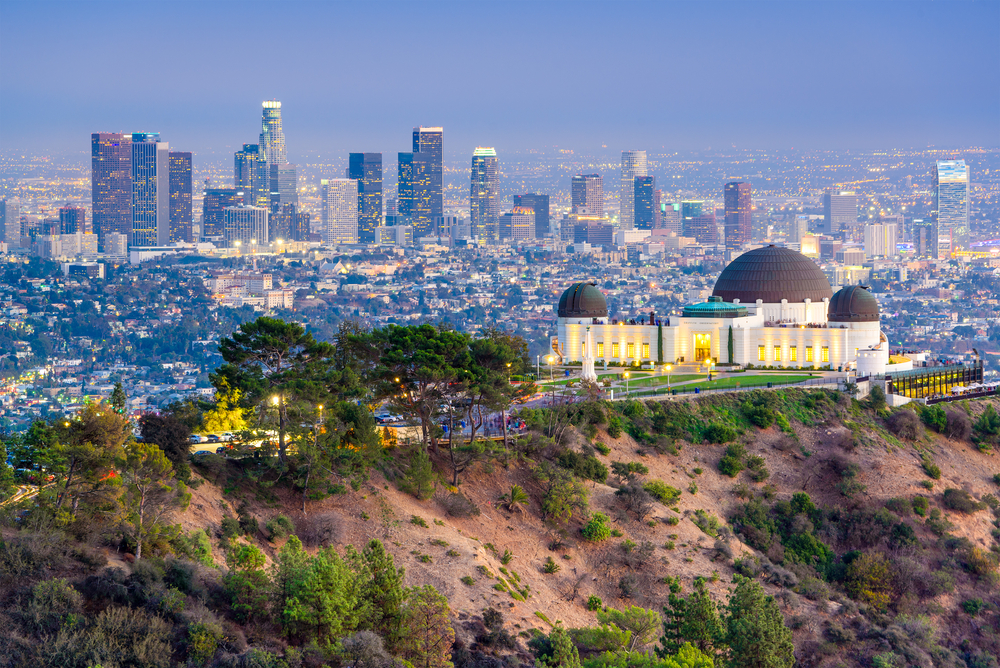 When it comes to Los Angeles, you can never get tired of exploring the magical sights scattered in the city. But here are some places near the Warner Bros. Studio that you can cover on your way. 

1. Griffith Park
Nestling peacefully in the green cover on Santa Monica Mountain range, Griffith Park expands over 4200 acres and is a peaceful escape from the city's chaos. You can play soccer, go biking, set up camps, picnic with family, or go horseback riding.   

2. Griffith Observatory
An important tourist attraction inside Griffith Park, this observatory is a world-class planetarium. Get starstruck viewing the magical space displays and telescopic views. Do not forget to see the renowned Tesla Coil.

3. Hollywood Sign
A landmark perched atop a rocky mountain, the Hollywood sign is iconic to the dazzling cinematic industry of America. With a pearly white facade, this 9 letter structure is a renowned cultural symbol and a popular place for tourists to capture pictures.
Other Essential Information About Warner Bros. Studio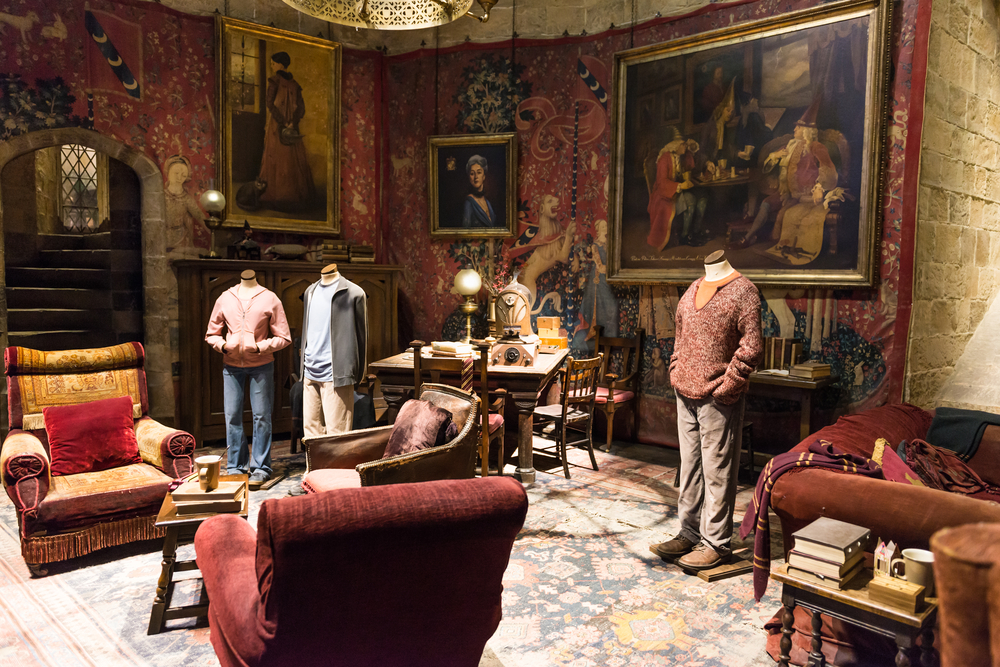 History of Warner Bros. Studios
The studio opened its doors to the public in 2012 to showcase the treasure (Props and equipment) accumulated during the production of all the Harry Potter movies. It claims to have the distinction of producing the first-ever talkie also. 
It was born out of a gamble between four brothers- Jack, Sam, Albert and Harry who claimed that the audience will gravitate to the talkies that synced sound with speed. Initially their attempts seemed to be futile to drive the attention of the audience and filmmakers but in 1927 they released a musical drama named The Jazz Singer that brought a revolution in the entertainment industry.
This was also the year when the studio transformed from a primary talkie to a talking motion picture studio. The reputation of the studio kept on increasing year after year as it hosted a vast number of high profile production work.
Some of the most iconic movies like An Ideal Husband, Longitude, Sleepy Hollow and Goldeneye were filmed over here. The Dark Knight series is touted to be the best part of the history of Warner Bros studio. It is also home to the most successful movie series of all time including Harry potter.
It is the favorite destination of filmmakers all around the globe and is also the go-to studio for the production of world class movies, commercials and pop shows.
Places to Eat in Warner Bros. Studio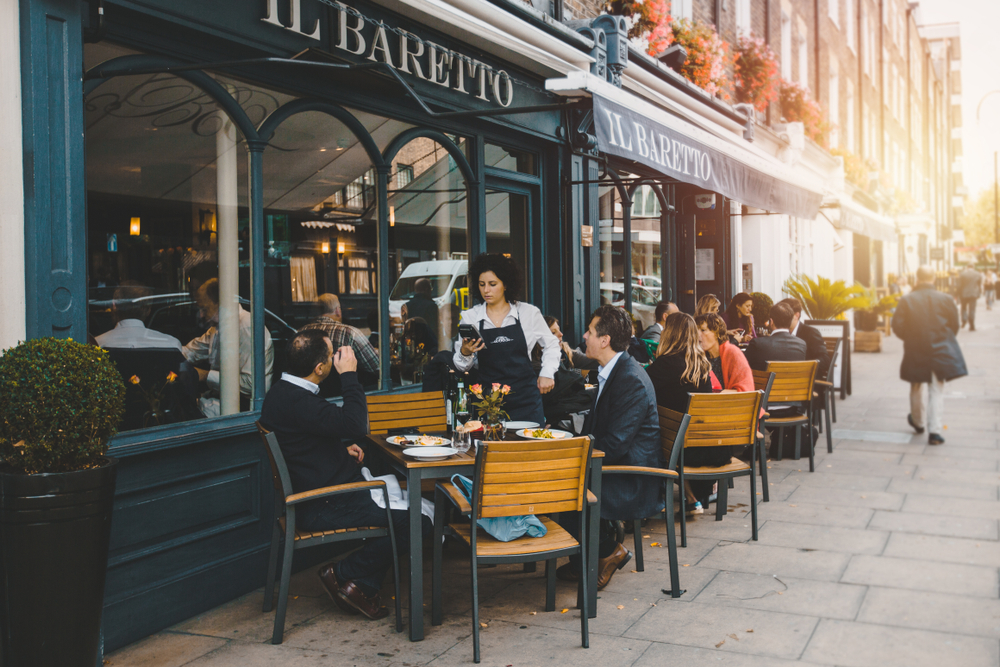 Apart from an outlet of Starbucks, there are a variety of opulent themed cafes and restaurants to dine in at Warner Bros Studios. Here are some best picks to try out.  

1. Central Perk Cafe
Based on the beloved sitcom Friends, the Central Perk cafe is a replica of their go-to coffeehouse. It serves sandwiches, pizzas, hot dogs and cakes. As you leave, you can also take the cafe's coffee mug as a souvenir.  

2. The Backlot Cafe 
Amidst the views of the wizardly world of Harry Potter, the Backlot Cafe lies in the middle of the studios. Serving tasty snacks and delightful desserts, it is also the place where you can sip authentic butterbeer. 
Places to Stay near Warner Bros. Studio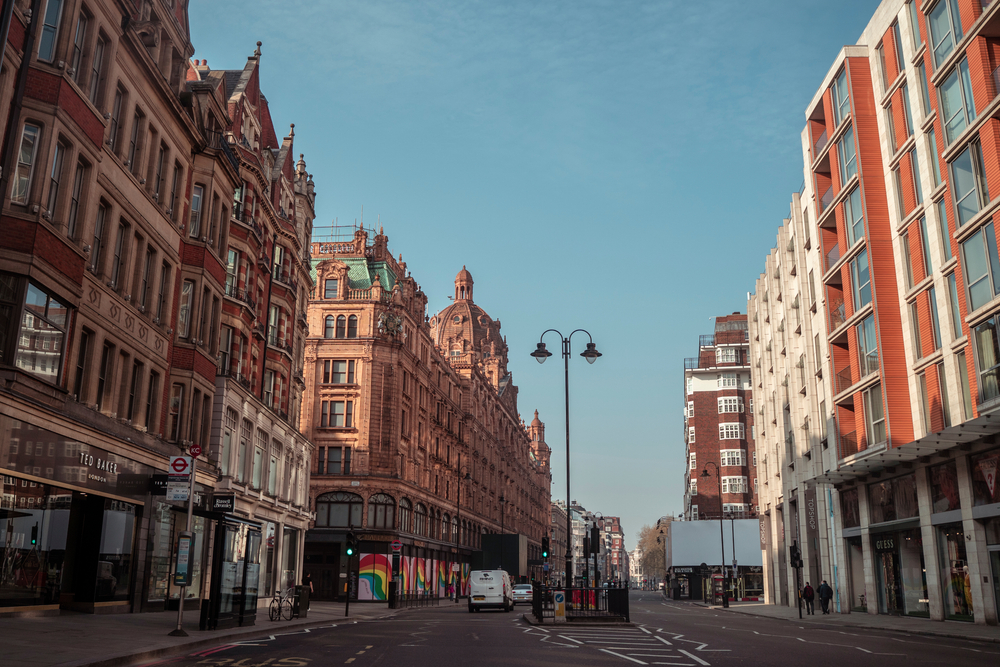 The options to stay near Warner Bros may be limited, but they are luxurious and fully equipped with every facility. Here are some top picks in accommodations near the studios.

1. Mercure London North Watford Hunton Park Hotel
Surrounded by verdant gardens, this is a peaceful escape from the city's commotion and has facilities like a bar, indoor pool and meeting rooms. 

Location: Essex Lane Hunton Park, Hunton Bridge, Kings Langley
Distance: 0.6 km 

2. Premier Inn Watford North Hotel
The comfortable rooms of this 3-star hotel have the benefit of being located at a walk's distance from major tourist attractions and hip restaurants. 

Location: St. Albans Road Garston, Watford
Distance: 2.1 km

3. Hotel Inn Express London-Watford Junction  
This luxurious hotel is a certified stay with excellent housekeeping and restaurant services. 

Location: 19 Bridle Path, Watford
Distance:
3.2 km
Travellers' Tip before visiting Warner Bros. Studio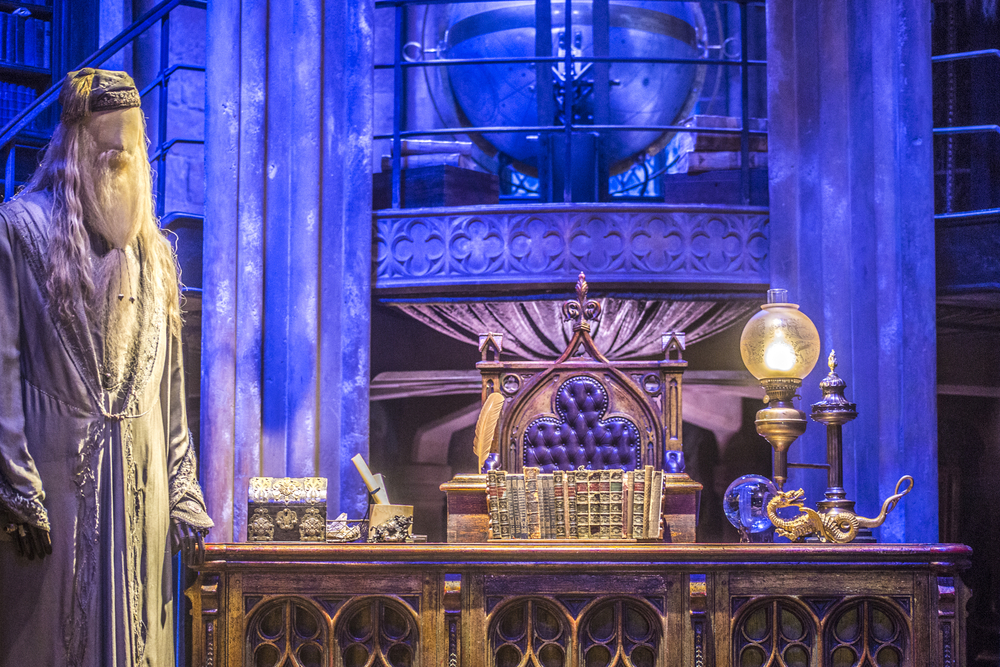 Here is a heads-up about a few important things to keep in mind before visiting the studios.

1.  While tickets can be purchased on-site, online booking has discount offers and hence are cheaper.

2. Tripods and videography are not allowed.

3. Children above 8 years are permitted inside and should be accompanied by an adult. 

4. Skip leather sole shoes or heels as most of the studios have outdoor locations. Dress according to the weather as well.

5. Carry a valid photo ID at all times.