About Sea Life London
Are you an underwater enthusiast who can't wait to take that first dive and explore the incredible marine world? If yes, the Sea Life London Aquarium is a perfect holiday spot for you. It consists of around 50 aquariums, 180,000 creatures, and two sanctuaries which will endow you with extensive knowledge about the oceans and marine world.

Whether you are a kid or an adult, your age won't stop you from having fun at Sea Life London. From taking the Scenes tours at one of its aquariums to learning about sea creatures, there is an endless list of activities that one can indulge in. The place also hosts several annual events like Shark Week, to educate the visitors about marine life conservation. The aquarium is majorly geared towards inquisitive kids who are offered feeds and educational talks by the experts.

The mystical underwater journey comes as a golden opportunity to get face to face with several beautiful creatures, including penguins, sharks, and colourful dolphins. Not only this, but you might also get to meet different rainforest creatures. From Blind Cave Fish to Piranhas and Poison Dart Frogs, there is a never-ending list of unique rainforest creatures which reside here.

Sea Life welcomes its visitors with an exciting trip to the Antarctic frozen world where you are free to explore the colony of Gentoo Penguins. So, if you feel tempted to usher into this magical underwater paradise, read on and learn some new interesting facts about this place. 
How to Reach Sea Life London
The best way to reach the Sea Life London Aquarium from the airport is by shuttle. It will cost you around INR 5500 to complete this journey. You can also hop on one of the direct buses from Heathrow station and get down at Charing Cross. There are no direct trains from the airport to Sea Life London aquarium. 
Best Time to Visit Sea Life London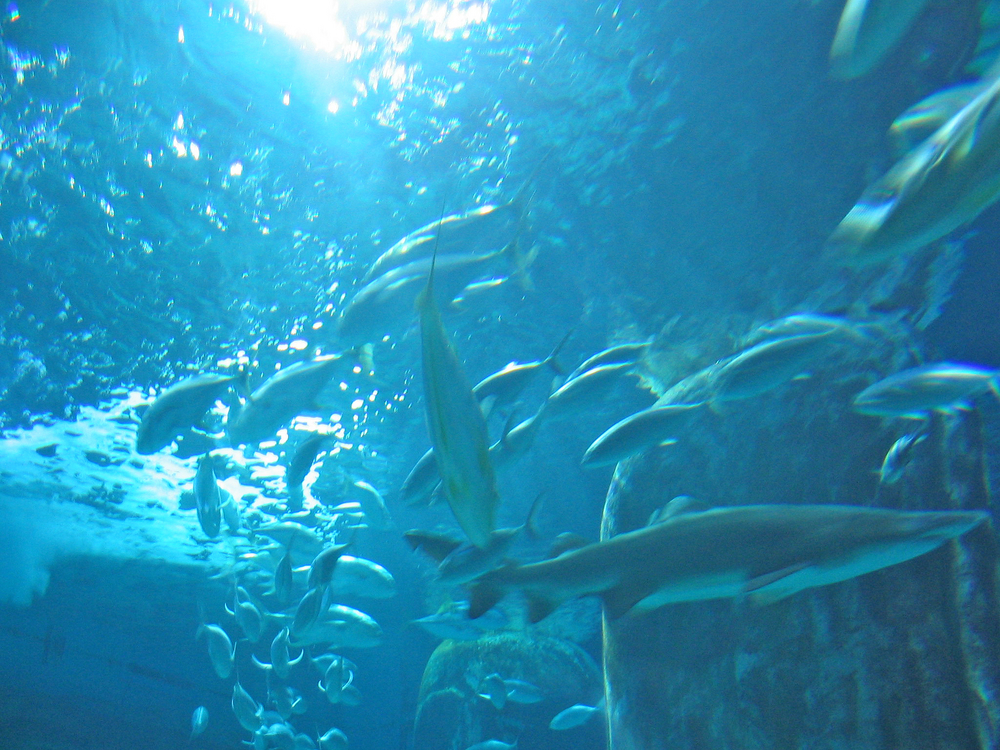 Sea Life London Aquarium can be visited at any time of the year between 10:00 AM and 7:00 PM with 6:00 PM being the last entry time. If you want to cut down on extra crowd and hassle, plan your visit during the off-peak days.
What Not to Miss at Sea Life London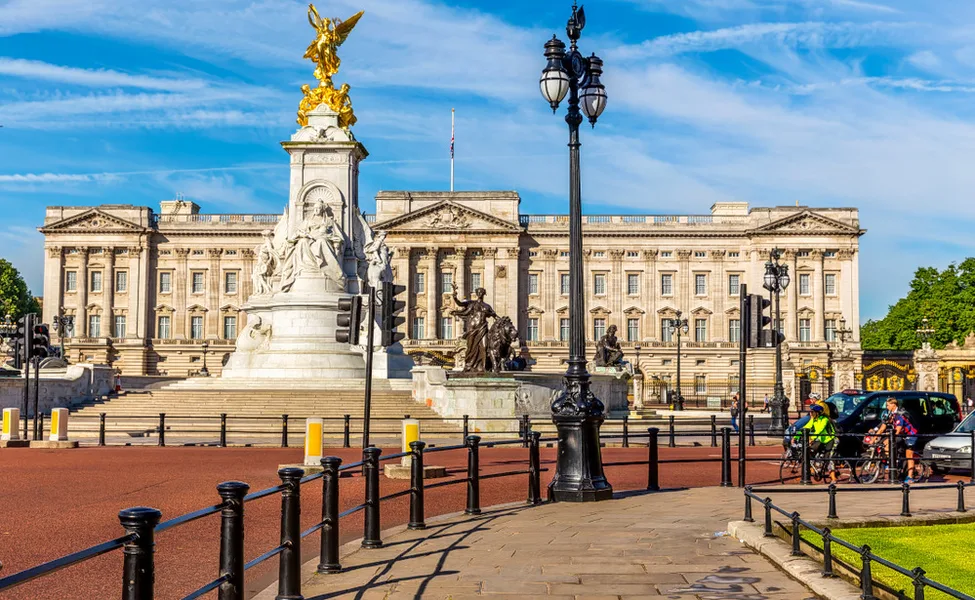 Following are the places near Sea Life London Aquarium that not to miss at the time of London Tour:

1. Trafalgar Square


Hailed as the most popular spot in London, Trafalgar Square is surrounded by museums, cafes, and the National Gallery. Due to its location, it is considered as a preferred venue for major events taking place in the city of London.

From Nelson Column to St Martin Church and National Gallery, there are enough prominent spots surrounding the square that makes it a worthwhile place to visit.


2. Buckingham Palace

If you have no idea of how a royal palace looks, a visit to Buckingham Palace is all that you need. A grand property comprising of 775 rooms, Buckingham Palace provides a sneak-peek into the ancient architecture and culture of London.

While its 19 beautifully adorned state rooms form the major highlight of the palace, it's fine art collection is second to none. The palace also houses a Throne Room which is often used as a backdrop for royal wedding photography. 

3. London Eye

Nestled on the southern bank of river Thames, the London Eye is one of the topmost attractions around Sea Life London Aquarium. Standing at an altitude of 443 feet, it is one of the tallest Ferris wheels in the world. If you are eager to have a 360-degree view of London city from the top, a visit to this place will fulfil your desire. 
Other Essential Information About Sea Life London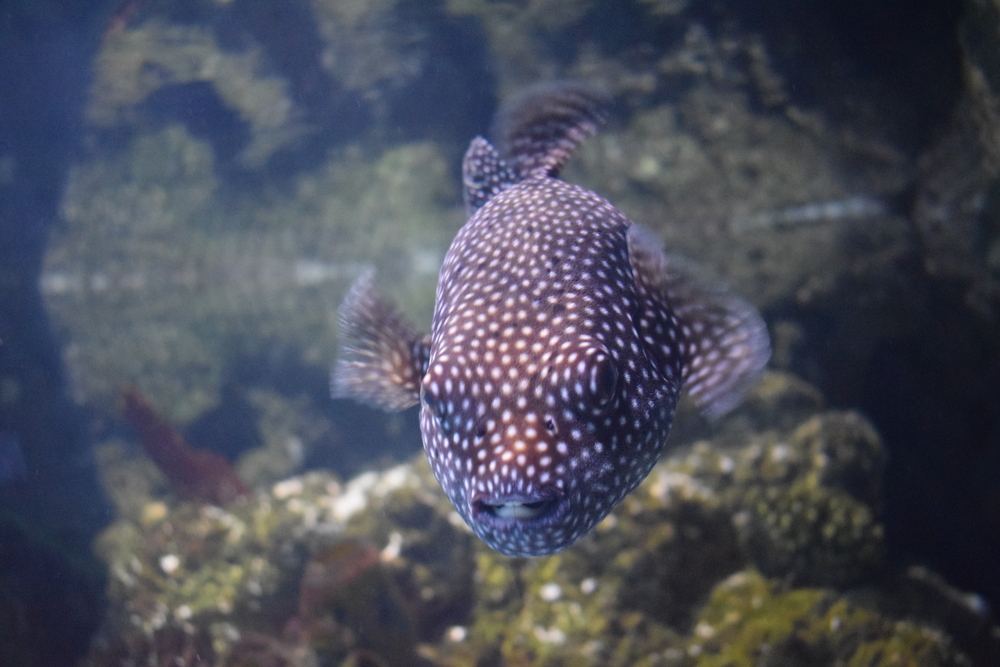 Location: Riverside Building, County Hall, London, UK


Timings:
10 AM-4 PM
Sea Life London Aquarium Pass Types


1. Premium Pass-holder

If you possess a premium pass, you need to book your visit in a time slot. Premium pass holders are presented with two possible solutions. Either they can head directly to the entrance by booking a time slot, or they have to queue up and wait to collect their time slot. 

2. VIP Merlin Annual Pass Holder

VIP Merlin yearly pass holders don't have to spend their time waiting in the queue. They can get assistance from one of the team members and head straight into the aquarium. 

3. Standard Pass-older

Standard pass holders might have to face some restrictions during the peak period. These passes remain invalid throughout the month of August. However, if you bring your pass to the aquarium, you will be able to get the tickets at the discounted price of 10$. These tickets could not be booked online, and your passes need to be inspected to get the discounted tickets.


Discovery At Sea Life London Aquarium


1. Indulge in educational talks about the underwater world

If you are visiting Sea Life London Aquarium with your kids, don't miss out on its informative workshop where you will be enlightened with all necessary information about the underwater world. Be a part of the turtle tea party or swarm through Pacific Ocean tunnels; it is all up to you.

This educational tour will not only provide your kids with insight into the different habitats around the world, but it will also make them sensitive towards the ecosystem.

2. Spend some time with unique endangered sea creatures

The colourful sea creatures can fetch your attention in no time. If you are another wildlife lover looking for ways to spend some time with these underwater beauties, a visit to Sea Life London Aquarium is all that you need.

From tiny sea turtles to giant sharks and clownfish, a wide variety of sea creatures await you here. Many of these creatures are a part of endangered species and couldn't be found anywhere else in the world. 

3. Resonate your dance moves with the sea waves

Have you ever been to an underwater dance party? If not, grab on this opportunity, get your headphones on, and immerse yourself in an enthusiastic experience at Sea Life aquarium. As you usher into this silent disco party, you will receive a welcome drink, and for the rest of the time, you can be a part of chill-out Jelly Tour or make some dance moves with the colourful fishes. 

4. Try late-night yoga with sharks

If you can't skip your yoga lessons even for a day, take a deep breath and relax as Sea Life London aquarium has all the provisions to upgrade your fitness game. This is a perfect opportunity for all those folks who have never tried yoga beneath the sea. 

5. Plan your visit to Open Ocean

Get yourself moving towards the Open Ocean and treat your eyes to the most breathtaking scene in the whole of London. Once you enter this space, you will be startled to see Purple Tangs, Snappers, and many other tropical fishes fleeting around the Grey Whale. While the Southern Stingrays can be found lying on the seabed, there will be numerous Cownose Rays dancing around them. 

6. Relish the company of Starfish and Crabs at Rockpools

Are you courageous enough to tickle a Starfish or Sea Anemone? If you haven't found an opportunity to do so, head towards this micro-habitat and witness a bountiful of incredible creatures around yourself. Rock Pools are formed with the leftover water after the tide goes away. This microhabitat is home to several tough creatures who can adapt easily to the varying temperatures. 

7. Head for a Shark Walk

Kickstart your aquarium visit by walking over a glass window and relish the spectacular views of Pacific display. Treat your eyes with the pictures of some of the unique sea creatures. The fun of swimming along with fishes and vibrant sea creatures is something that can't be summed up into the words. 

8. Indulge in VIP experiences

Sea Life London Aquarium welcomes you with a bundle of VIP experiences which will leave you craving for more. From its VIP Penguin tour to shark experience, and behind the scenes tour, there are several VIP packages available at your disposal.

These packages will let you enjoy the aquarium tour without any hassle. On your Penguin tour, you will get the first-hand experience of living with Gentoo Penguins in the frozen Antarctic region. 

9. Explore the exotic kingdom of seahorses

If you think that seahorses are just mythical creatures which have no real-life existence, you might be wrong. The magical Seahorse Kingdom in the Sea Life London Aquarium introduces you to beautiful seahorses which look adorable with their curly tails and straw-shaped snouts. You might also get to see sea dragons and pipefish on this underwater excursion. 

10. Gear up for the Rainforest Adventure


If you are done with exploring the underwater world, step out of the ocean and indulge yourself in a hot and humid rainforest tour. This rainforest tour will not only give you a sneak peek into the life beneath tropical treetops, but it will also offer you a chance to admire some really spectacular fishes swimming in the rainforest rivers. Blind Cave Fish, African crocodiles, Piranhas, and Black Pacu are some of the most noticeable creatures to be seen here. 

Tips For Visiting Sea Life London Aquarium


1. Get your tickets booked in advance


If you don't want to waste your time in long-standing queues, get your tickets booked online in advance. Choose between a standard entrance ticket and any time priority ticket to avoid the end-time hassle. Don't forget to select e-ticket during the checkout time. 


2. Secure your time slot beforehand


If you want to guarantee your entry even during the busy period, it is advisable to check into a designated time slot. This will cover all forms of tickets, including online tickets, London big-ticket holder, partnership ticket, and annual pass holders. For all those people who are arriving without booking a time slot in advance, it is best to be at the aquarium well before your ideal time slot.


3. Carry fewer items


You won't find any locker to store your valuables at Sea Life London Aquarium. Whatever you are carrying here along with yourself is solely your responsibility. Hence, one need not carry too many items to this place.


4. Get a Ranger Pack for your kids


Sea Life London Aquarium has several activities to enthral your little ones. However, if you want them to indulge in this adrenaline experience entirely, do grab their ranger pack, which is complete with trading cards, dress-up accessories, activity trails, and games.