About Westminster Abbey
The Westminster Abbey is a religious building that has stood witness to the rich history and heritage of Great Britain. It is the crowning jewel of the City of Westminster in London, England. Formerly known as the Collegiate Church of Saint Peter, this gothic church has been a place of great religious significance to the Monarchy.

Traditionally, this is where the official King or Queen gets coronated, and also where they get buried. In fact, this place is so sacred that Queen Elizabeth the second highness, got married to the Duke of Edinburgh here in 1947. It later became the venue for the wedding of Prince Charles and Princess Diana also.

This church was founded over a thousand years ago and is still functional today as a place of worship instead of just being a monument living off past glory. It is the testimony of the reverence and patronage that it has received over the years. Interestingly, Westminster Abbey has its own flag, with Tudor arms and Tudor roses on it.

The breathtakingly spectacular architecture and the mesmerizingly calm and spiritual environment definitely sets it apart from the other glorious sites of London.
How to Reach Westminster Abbey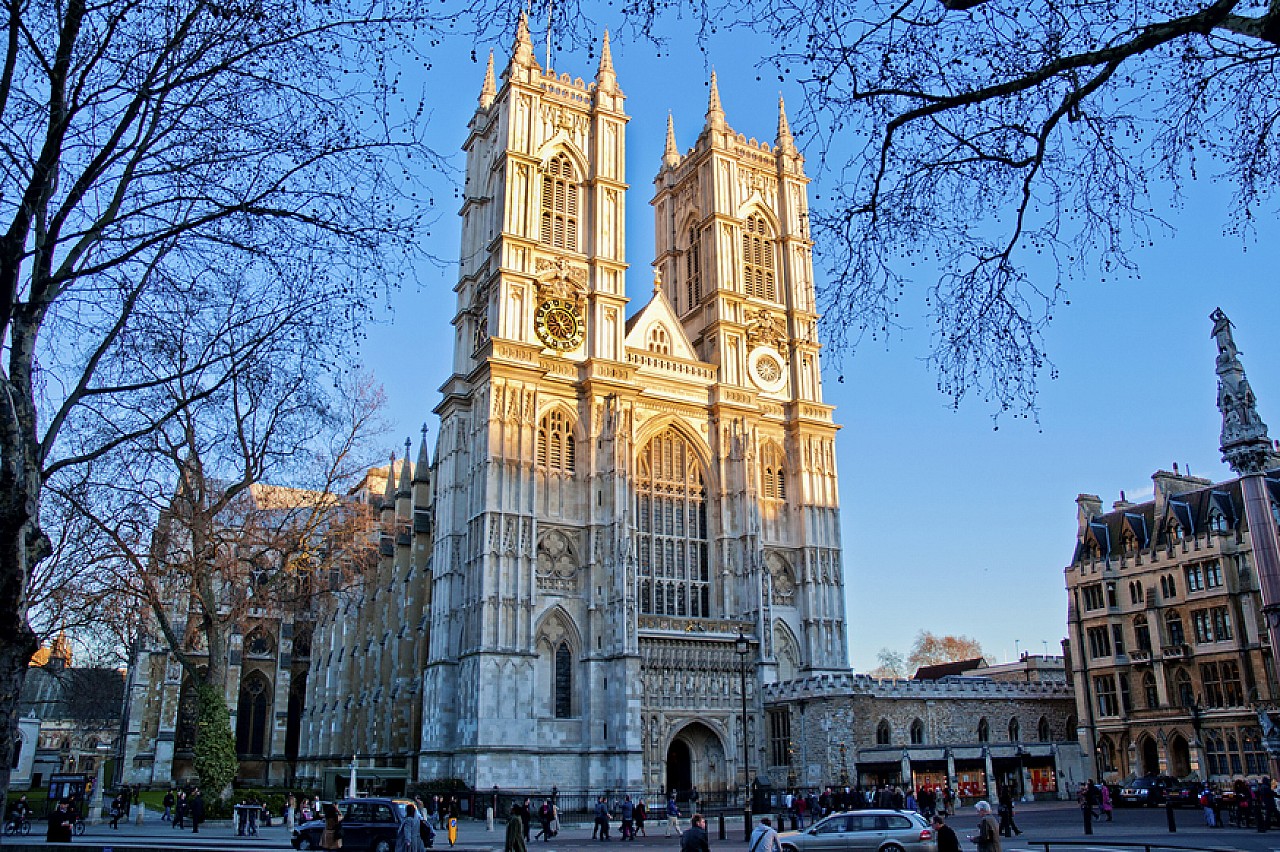 You can choose any of the convenient transportation options mentioned below to reach Westminster Abbey from the city center.

- By Bus:
You can board a direct bus that departs from Westminster Cathedral and arrives at Westminster Abbey. The bus services depart every after every twenty minutes and operate each day.

- By Car:
You can also take a taxi or cab from London city center to Westminster Abbey. From the London station, it takes three minutes to reach Westminster Abbey by taxi.
What Not to Miss at Westminster Abbey
Some of the most fun activities that you must try near Westminster Abbey are-
1. Watch the Guard Mounting at Buckingham Palace -
Buckingham Palace is the residence spot of the British royal family. Guard mounting is especially popular over here during which the guards are exchanged on the forecourt of the palace, and this lasts for around forty-five minutes.
2. Stroll through the green spaces of St James's Park -
If you're looking for the perfect digital detox in London, then St James's Park should be your ideal destination. It is one of the most beautiful spaces of London lush with greenery and natural wonders. You'll be dazzled by the bright variety of flowers that bloom here. Strolling through this park, you can feel the rush of fresh air.
Places to Visit near Westminster Abbey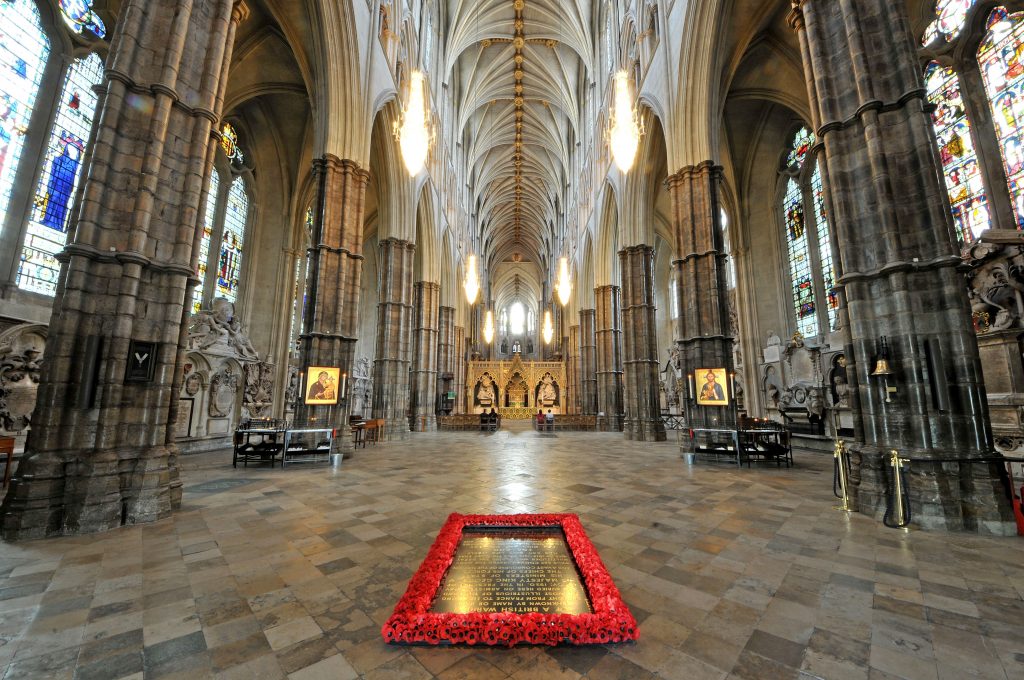 Here is the list of the most renowned attractions near Westminster Abbey that you must visit.
1. Jewel Tower -
This is one of the surviving remnants of the Palace Of Westminster. It was built in 1365 to house the treasures of Edward III and is also known as King's Privy Wardrobe. The interiors of the tower display vaulted ceilings and present an exhibition of the history of the British government.
2. St Margaret's Church -
This is a 12th-century iconic church located next to Westminster Abbey. Since 1614 it serves as the official church of House Of Commons. Some of the famous weddings were hosted over here, including   Harold Macmillan and Sir Winston Churchill's wedding.
3. Central Hall Westminster -
This is a multi-purpose site in Westminster having an auditorium, and twenty-five rooms. It is an extremely renowned Grade II listed venue that hosts around seven hundred corporate and public events each year.
Other Essential Information About Westminster Abbey


Location:
20 Deans Yd, Westminster, London SW1P 3PA, United Kingdom
Timings:- Monday to Saturday:
9:30 am to 3:30 pm
- Sunday:
Closed
Entry Fee: - Association members:
Free entry
- Children under 17:
Free entry
- Adults:
£5
- Fast Track entry:
£21
- Ticket price at the Abbey:
£23
- Children 0-5 years:
Free
- Adults aged 60+ and students:
Buy online for fast track entry: £18
- Children 6-16 years:
Buy at the Abbey: £10
Photography allowance: -
Photography is allowed in the College Garden, Chapter House, and the Cloisters.
-
You can also keep a memoir of your visit to Abbey in the photo gallery where you're allowed to download the pictures for free.
Dress code:
Since Westminster Abbey is an important religious landmark in London, you should dress modestly while visiting this building. The gentlemen should remove their hat while you're inside the Church, and the ladies should not wear short clothes.
Distance from London city center:
0.7 miles via A3212
History of Westminster Abbey
Westminster Abbey is a 1000-year old spiritual landmark and a World Heritage Site in Westminster London. It presents a pageant of British history through its tombs of queens and kings, the shrine of St Edward, and countless memorials. Since 1066 it has been the central spot of every Coronation and other royal events.
In 1040 King Edward established his palace on the bank of the river Thames on Thorney Island. Close to this palace was a Benedictine monastery that was founded by St Dunstan and King Edgar in 960 AD. Edward further decided to enlarge this monastery, and he built a stone church over here in honor of the Apostle St Peter.
This church was later named as the westminster in order to distinguish it from the extremely renowned St Paul's Cathedral in London. But the king got too ill till the time the church was built, and he ultimately died. After his death, his mortal remains were entombed near the High Altar area of the church.
You can only see a few traces of Edward monastery in today's time in this church in the form of supporting columns and round arches. Some of the most significant ceremonies organized at the Abbey were William the Conqueror's coronation.
The abbey built by Edward survived only for two centuries. In the 13th century, King Henry III rebuilt the church in the Gothic style. The Abbey has been the burial ground of all the major monarchs, including William The Conqueror.
Places to Stay near Westminster Abbey
Here are some of the most lavish accommodation options near Westminster Abbey-
1. DoubleTree by Hilton Hotel London – Victoria -
This is a 4-star property that offers spacious rooms and suites for a relaxing stay. It also has a swimming pool, fitness center, restaurant and a minibar where you can relish the best drinks. It also offers 24 hours room service and a parking facility.
2. Park Plaza Victoria London -
If you're looking for a luxurious abode where you can experience the best services and amenities, then Park Plaza Victoria London should be your ideal choice. It has a conference centre, a modern bar and an Indian eatery where you can have scrumptious dishes.
Places to Eat near Westminster Abbey
If you're looking for the best eating joints near Westminster Abbey, then consider these options for a flavorful treat.
1. Cellarium Cafe & Terrace -
This is the most popular café near Westminster Abbey that offers flavorful refreshments to the visitors. It is a vaulted space with bright interiors and quirky ambiance. You can relish over here the most scrumptious delicacies at an affordable price.
2. Blue Boar Restaurant -
This ultra-modern restaurant offers a contemporary British dining experience to the visitors. From banana ketchup to limp chicken, it offers some of the unique dishes that you won't find anywhere else in Westminster.
Transportation Facility
All the major transport facilities like bus, cab, and taxis are available to reach Westminster Abbey. 
-
You can board a bus directly from Westminster Cathedral to reach Westminster Abbey. These buses are available regularly at the interval of twenty minutes.
-
You can even hire a cab or taxi from London City Center to Westminster Abbey. From the London station, it takes three minutes to reach Westminster Abbey by taxi.
Souvenir Shop
Here are some of the most popular souvenir shops near Westminster Abbey from where you can buy the best memoirs of your trip.
1. Westminster Abbey Shop -
You can find here a vast range of decoration items, books, chess sets, religious jewelry, and fine china utensils at Westminster Abbey Shop. It houses the collection of the best gift items that you can gift to your near and dear ones.
2. London Souvenir -
This shop is known for having the collection of best souvenirs and British gifts that you can take back home while returning from London. It sells a wide range of merchandise that is inspired by the history, life, and architecture of the Britishers.