About Long Beach
Located at the southern end of Ton Sai Bay, Long Beach is one of the most laid back destinations for holiday makers who look for a tranquil escapade during vacation.  Nestled under a canopy of palm trees, the Long Beach is a favourite of beachside tourists who look for walking in the soft, white sand of the seashore and indulge in various adventure sports. It is the only beach in Phuket where you can enjoy snorkelling directly from the beach. Stunning coral reefs and colourful marine life nestled under the shallow turquoise waters make Long Beach a diver's dream destination. Being located at a walking distance from Tonsai Village tourists have easy access to the bars and restaurants and enjoy an electrifying nightlife with good food, music and dance.

About 200 metres from the Long Beach is a rock popping up the surface of the water. Standing at its cliff you can spot the black tip reef sharks some of which stretch over one metre in length. There are a number of activities and amenities you can enjoy during your trip to this tropical paradise such as beach kayaking, volleyball, boat ride, Thai Spa massage and hiking to the viewpoint.

After sunset the locals and tourists assemble at the beach for craziest beach parties with cocktails and lively music. It is also a tranquil haven for those who want to spend a laid back vacation by just reclining in a deck chair and watching a stunning sunset in the skyline. There are a number of plush resorts and cottages where you can enjoy comfortable accommodation along with the bonus of staying close to nature. Most of these resorts have fine dining and take away services of authentic Thai cuisines prepared with fresh organic ingredients.
How to Reach Long Beach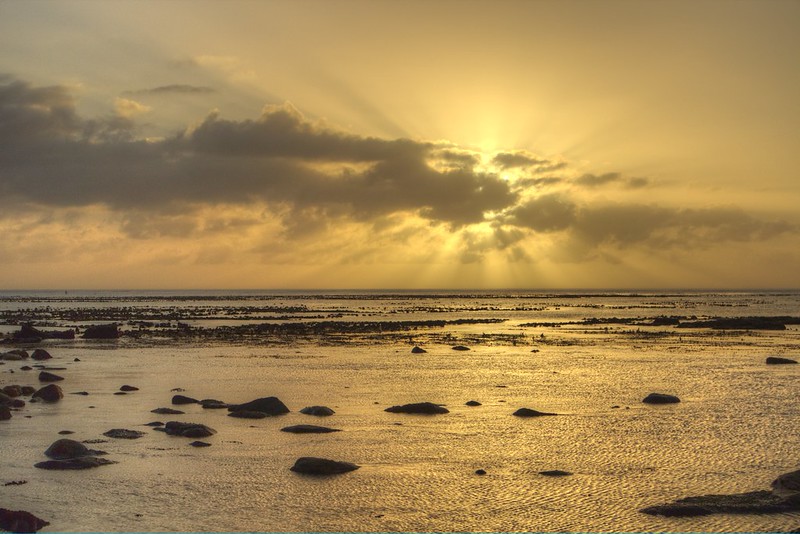 There are various routes by which you can reach Long Beach. If you are travelling from Bangkok, take an overnight bus ride followed by ferry service to reach Long Beach.

But, if you are travelling from Krabi or Koh Phi Phi, the most convenient mode of transport is by boat ride to Koh Lanta. From Phuket Airport there is a taxi service that will drop you within a short time to Rassada jetty. From there you can take a ferry ride to Koh Lanta.
Best Time to Visit Long Beach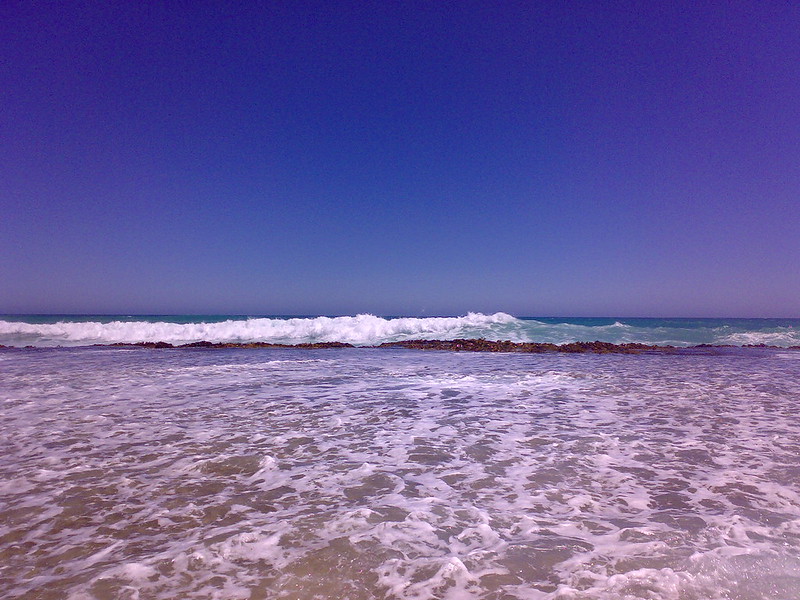 The Long Beach in Phi Phi is a great destination for holidaymaking round the year. But, the best time to visit the place is during the months between late November and early April. During this time of the year the region experiences less rainfall and the climate is sunny and pleasant.

If you want to enjoy water sports in Long Beach, the ideal time is during the months between January and April. The months between December and February are ideal for sightseeing and touring the various places of interest around Long Beach. For those who want to spend a secluded vacation at the seaside, choose the shoulder time i.e. the months between May till October when Thailand experiences rainfall and the prominent places are less crowded by visitors.
What Not to Miss at Long Beach



There is a plethora of activities you can embark on this Asian paradise which fairly boasts of its turquoise oceans, idyllic seascapes, rocky cliffs and shimmering beaches. Here is a list of the best things you can do at Long Beach:


1. Tour in a long tailed boat- In a 6 hour's excursion in a long tailed boat you can witness the spectacular sight of the crimson rays of the setting sun in the tranquil waters. The stopovers are at Money Bay, Mosquito Island, Tonsai Village, Maya Bay and Bamboo Island where you can shop and swim for a few hours. The boat accommodates four people together for a single trip.  


2. Hike to A Lo Dalam- One of the best ways to explore the stunning bays near Long Beach is by a 30 minutes' hike to the southern end of A Lo Dalam. The place offers a stunning sight of a tranquil sandy bay skimming the turquoise waters where you can relax for a while after the long hike.


3. Snorkelling at Hat Yai- Snorkelling at Long Beach has to be in your itinerary if you are visiting the place for one day. You can explore the exotic marine life including black tipped sharks and clown fish as you swim through the crystal waters of Phi Phi Island. It is an exciting water sport for any adventure lover in one of the best seaside destinations of the world.


4. Kayaking around Koh Phi Phi- Kayaking is one such activity on a Long Beach trip you must count on. Glide through the calm emerald waters and reach out to the secluded islands and Viking Caves that are unreachable on land route. There are some resorts that organise kayaking trip for you at a cost of around 700 Bahts per day. You can gear up your kayaking experience one step ahead by water skiing and paddle boat rides at a cost of 150 Bahts per day. 


5. Experience the magic of healing therapy- Thai Spa has a worldwide acclaim for its magical therapeutic effect and you must take a chance to visit the Serenity Spa at the Saladan Village. Laying in a relaxing ambiance you can enjoy a healing massage by the proficient therapists. After the session you can enjoy tea and fruits sitting on the deck and appreciate the tranquil beauty of the sea. 

Places to Visit near Long Beach


1. Koh Lanta National Park- For a 200-Baht entry fee you can hike the trails, relax on a virgin beach and even visit a worn out lighthouse in the National Park. Be aware of the mischief-makers that may pounce upon your bag searching for food. It is recommended that you do not feed the monkeys and encourage their behaviour for your own safety. 


2. Visit to Mosquito Island- If Mosquito Island has already taken a place in your bucket list don't forget to carry a bug spray. The area is infested with legions of bothersome mosquitoes that show up usually at dusk and thus spoiling your romantic hours. You can also get to visit the famous wreckages in this region that serve as some of the most picturesque diving destinations at Phi Phi. The famous King Cruiser is located here which is also a premier diving spot providing advanced training for keen divers. 


3. Koh Phi Phi- After a full-day enjoyment of adrenaline rush water sports at Long Beach, it is time to stretch your horizon a bit and discover the untraded parts of Koh Phi Phi Island. Visit the small bustling town settled in the main island Koh Phi Phi Don which is crowded with bars, restaurants, shops, guesthouses and everything that makes life enjoyable.

Another noteworthy place in Koh Phi Phi Island is the Maya Bay which is no less than a tropical paradise and is beaming with tourists round the year. Another reason for this place being a favourite of tourists is because it is the shooting site of the famous Hollywood movie The Beach. In a day trip to Koh Phi Phi Islands you can get to see this pair of islands creating a rift in their culture and lifestyle. 


4. Mu Koh Lanta- The well-manicured beach resting under the leafy bowers is located at the southern end of Koh Lanta National Park. Although swimming is not a very feasible activity in this beach, it is a perfect getaway to relax and feast your eyes on its stunning panorama. You can also visit the nearby National Park or just take a stroll around the beach.
Other Essential Information About Long Beach
-Location: Krabi- 81150, Phuket, Thailand

-Timing: Visit Long Beach in the early morning if you want to see the panoramic sunset across the vast stretch of turquoise water or enjoy water sports viz. snorkelling, kayaking etc. If you want to enjoy the nightlife or beach parties, visit the beach after sunset.


Beach Bars and Restaurants at Long Beach


Nightlife in Long Beach is all about spending on the cushions of a rustic beach bar with unobtrusive background music or pumping party with loud rock music and everything heightened with a lavish stock of bucket cocktails. Most of the bars and restaurants near Long Beach have two contrasting ambiance-one is a laid back vibe and the other is a frantic party mood. Here is a list of bars and restaurants where you can get to experience both the ambiances in one venue:


1. Slinky Bar- The alfresco bar located near Long Beach is the punters' ultimate destination for enjoying the electric nightlife in Phuket. The tablet cum disco offers a wide range of entertainment options that include dance floor, body art, bucket cocktails, fire limbo and others. Slinky Bar is considered as the liveliest party destination in Phuket with trendiest music and hippest dance accompanied with lip smacking fare. 


2. May's Kitchen- For the connoisseurs of prawns and other seafood, May's Kitchen should be your first choice of eateries near Long Beach. Even if you are a vegetarian you can try their Fried Kale or lovely Veg Panang Curry that are prepared with fish ingredients. Deep fried prawns cooked in tempera paste and chicken barbecue are some of the must-try dishes in this place. 


3. Papillon Restaurant- The beautiful garden restaurant located about 180 metres from the main road is a quiet nook for fine dining. You can savour reasonably priced European, Asian and Thai cuisines served by hospitable staff. Seafood sizzlers, Thai Pad (Papillon version) and Tamarind Beef Curry are the highly recommended dishes. You can enjoy a sumptuous breakfast platter (including juice, fresh fruit and tea/coffee) for just 190 Bahts. The property also has bungalows where you can enjoy lavish accommodation by the seaside. 


4. Banana Rooftop Bar- Located in the Tonsai Village a unique venue for fine dining with stunning sunset views from the terrace of the building. The property comprises two bars with thatched roofs and bamboo pillars where music shows, fire shows and Hoola Hoop contests are held. Beers, spirits and cocktails are also available for approximately 120 Bahts.


Travelers' Tip for visiting Long Beach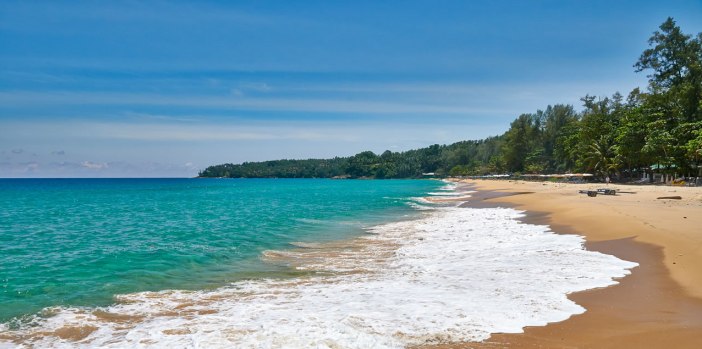 Long Beach is an amazing beachside destination for those who can make the most of it. Here are some of the best insider tips for you to make your trip comfortable and easy:


1. Carry your essentials such as sarongs/bikinis, beach hat, torch, personal medicines, first aid kit, sunscreen, hiking shoes, power bank, rehydration sachets and scarves ( if you are visiting the temples you need to cover your head).


2. Carry Visa and other daily expenses.


3. If you are travelling solo, avoid going to the isolated areas of the Long Beach or roam around insufficiently lit areas.


4. Do not get heavily drunk nor leave your drink unattended.


5. While trying some new dish let the waiter know if you are a vegetarian or you are allergic to any specific food.


6. Using a fork while eating is considered a route in dining etiquette. Fork is mainly used for pushing the food to your spoon.