About Dreamworld
Dreamworld Gold Coast is the biggest theme park in Australia and is visited by more than one million people each year. However, it is not just its huge size but the immense diversity of attractions and experiences that make it such a loved-spot for locals and tourists alike. Besides being a family theme park, Dreamworld is also a conservatory which works at preserving tigers. Thus, it is not only a vacation spot but actually has great bio-significance for the people of Australia. 

It is home to many animals like Kangaroos, Wombats, and Koalas. This theme park is also famous for having a Tiger Island where you can witness diverse tiger species. It also gives great insight into Australian culture through a Corroboree that recites the history of Australia. The balance that the makers have managed to achieve between culture and fun is probably what makes it one of the top places to visit in Australia. 

You can also enjoy shopping here and fun exploration of your favourite wildlife species. You can also spot here an entire section devoted to educational experiences revolving around the Aboriginal communities. The diverse nature of this park is also reflected in the food joints here, which offer everything from fast food to authentic culinary cuisine. Thus, Dreamworld Gold Coast is almost like a mini-Australia that gives you a chance to get a great insight into the culinary, cultural, and ecological aspects of the country- all while having fun on amazing rides!

How to Reach Dreamworld
The distance between the two destinations is roughly 47.2 kilometres. There are a variety of ways you can cover the distance:
By Shuttle: 
You can choose to take a shuttle from the Airport Stop to the Dreamworld stop. It is available on-demand, and you'll take approximately 33 minutes to reach here. 
By Bus:
 If you choose to travel by bus, you can either take line 760 or line 777. In either case, you will have to take a tram or second bus on the way. 
By Car or Taxi: 
You can hire a car or taxi at the airport that will drop you directly at Dreamworld.
Best Time to Visit Dreamworld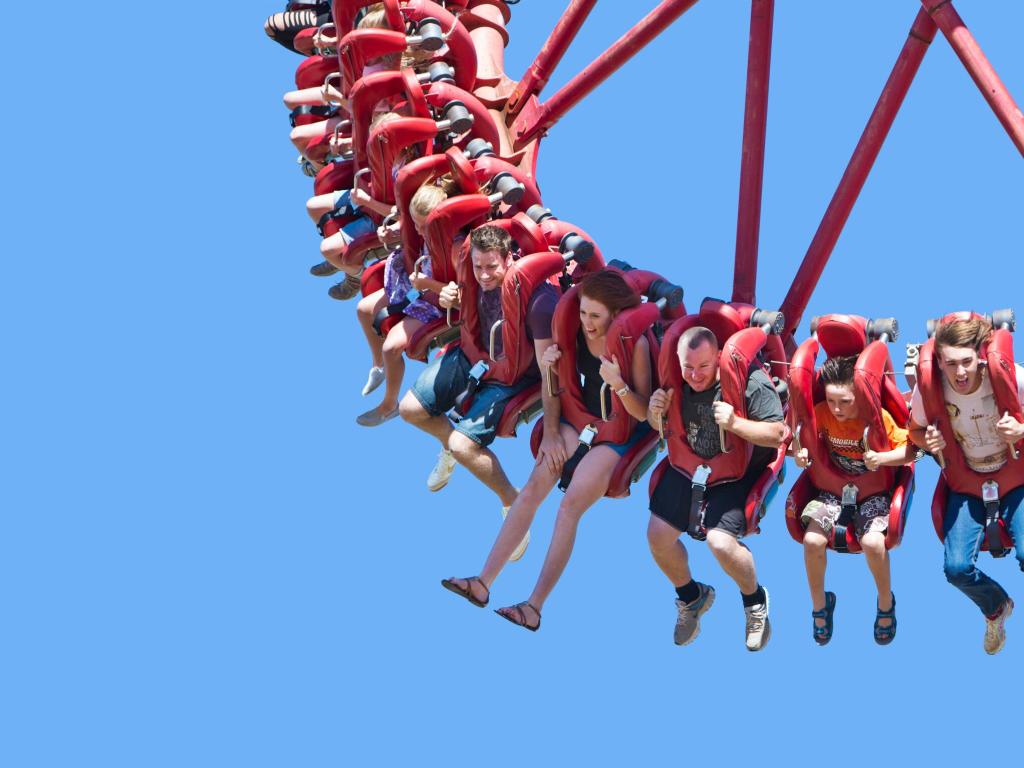 The best time to visit this park Dreamworld Gold Coast is towards the end of May. The weather is pleasant during this time, and there are no school holidays, so there is less crowd.
You should try to avoid planning your vacation around December as the weather is really hot during this time. Due to the hot and humid weather, the schools are also off during this season. Therefore, there is a huge crowd in the park, and there are long lines for rides. 
What Not to Miss at Dreamworld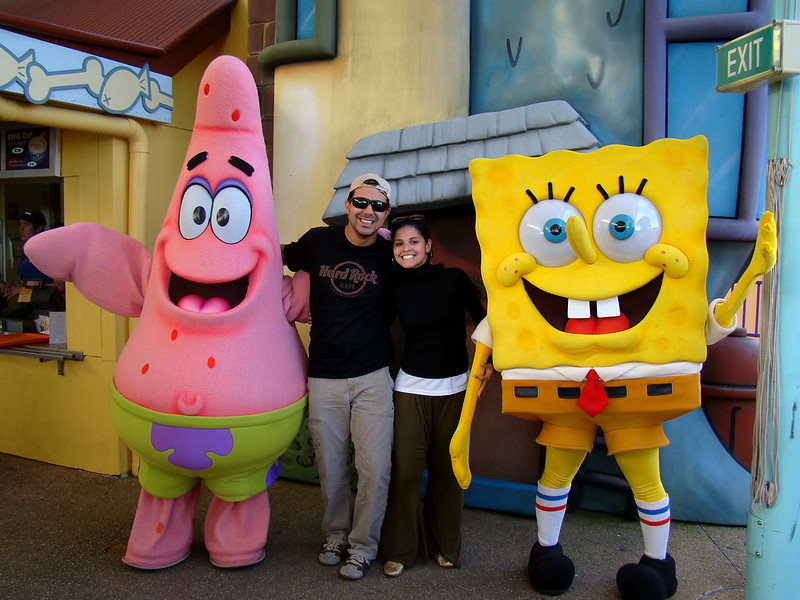 Being Australia's biggest theme park, Dreamworld Gold Coast offers an amplitude of things to do for each of the travellers. Here are some of the most thrilling activities that you must try here- 
1. Shop 'til you drop- 
There are numerous shops at Dreamworks Gold Coast that offer you a delightful shopping experience. You can find here amazing collections for sports enthusiasts in stores like 'Surf Central' which sells merchandise from top surfing brands in the world. 
Another popular shop 'Trackside' is a must-visit for the people who love auto racing. You can also spot beautiful and bright stores like 'Jelly Belly' and 'Candy Nut & Fudge' here that are an absolute bliss for the people with a sweet tooth. This park ensures that no shopaholic goes back empty-handed! In fact, it also has character and theme-specific stores where you can pamper your children through 'Fairytale Treasures', 'Madagascar Cargo Hold' and 'Shrek's treats'. 
2. Have unforgettable Animal Experiences- 
One of the most amazing yet lesser-known facts about Dreamworld Gold Coast is that it is also one of the largest wildlife parks in South East Queensland! The beautiful diversity in the wildlife of Australia is well-documented all over the world. 
This park actually gives you the opportunity to interact with all those animals found over the diverse landscape of Australia in one location itself! Animal lovers would be excited to know that here you won't find a zoo-like environment where the animals are trapped in cages and humans observe them from afar. You actually get to have interactive experiences with these beautiful creatures- including ferocious tigers and pandas! There are cute koalas, kangaroos, and wombats, snakes, and big cats also here. 
3. Play with your favourite characters at the ABC Kids World- 
The ABC Kids World at Dreamworld Gold Coast is a dream come true for your toddler who loves watching Australian TV shows. This is where they finally get to meet the adorable characters that they have only seen on their TV screens so far! 
Your kids can meet here famous characters from 'Bananas in Pyjamas', Cuddlestown and Sherk. If your kids love the colourful owls Giggle and Hoot they not only get to enjoy rides based on them but they also get a chance to have some fun time with them! 
4. Help your kids enhance their imagination with cartoons- 
Dreamworld also has a 'Play School' room where kids can play fun games to enhance their imagination and creativity. ABC Kids World has also managed to incorporate fun experience for the entire family through rides based on the famous show 'The Wiggles' like Dorothy's Tea Cup and The Big Red Boat! 
5. Visit the royal Tiger Island-
 If the general Animal experiences were not enough for the Tiger lover in you, then Tiger Island is the perfect spot for you. Dreamworld Gold Coast brings the wild beasts and humans closer than they have ever been before. You get to interact with tigers here, and you can watch them from a very close point. 
6. Experience the magic of DreamWorks- 
DreamWorld Gold Coast gives you a chance to replicate the scenes of your favourite DreamWorks movie. 
- Kung-fu Panda: 
Are you a fan of the adorable characters of Kung-fu Panda who are overloaded with cuteness? If yes, then you are going to love the Pandemonium ride that is sure to scare and thrill you at the same time. You also get to fulfil the ultimate warrior fantasy by riding dragons at the Skadoosh Bumper Cars attraction.
-Madagascar:
  If you have danced to 'I like to move it, in the theatres then you definitely cannot miss King Julien's theatre! It is located at the Madagascar franchise part of the park, and a twenty-minute live show is organized here daily. Other Madagascar-themed interactions include a roller coaster, a water ride, and a jungle-themed play area. Needless to say, you definitely get to meet and interact with your favourite characters from all your favourite movies here. 
7. Eat and drink to your heart's content-
 No matter what kind of food you like, you will definitely find something to treat your taste buds to at the DreamWorld Gold Coast Theme Park. If you are looking to have a sit-down meal with your family, you can easily head over to Dough Bros. Pizza. If you're looking for an authentic Australian treat, then you should definitely check out the Billabong Buffet Restaurant. 
If you wish to relax after enjoying all other activities at the park with a steaming cup of coffee, you can always choose to head over to Green Bean Coffee Co. There is also a sports bar, a food court, a cafe, and dessert bars with specially curated treats for those with a sweet tooth at DreamWorld.  You can also spot the world-famous Churros and an Ice Cream parlour here. 
8. Experience the authentic culture at the Dreamworld Corroboree-
 If you wish to learn about the culture and history of the Gold Coast, then Dreamworld Corroboree should be your ideal spot. You can have meaningful first-hand interactions with rich Australian traditions here.
The Cultural Weapons Presentation is organized here daily to help you learn about the brilliant survival skills of the aboriginal Australians. You can also enjoy here virtual reality shows that will throw you in the middle of aboriginal storytelling, song, and dance ritual.
9. Watch a Tiger Show and feed Tigers- 
Amongst the many things that you can enjoy at Dreamworld is watching the tigers perform great feats every day. This show does not harm the animals by training them to perform unnatural tasks for human entertainment.
It actually shows you things like Tigers jumping, swimming, and climbing which are all activities that they do in the wild. The only difference is that they are now doing them in your presence. You also get the opportunity to interact with tiger cubs here. But you need to maintain at least 1.5 centimetres distance from full-grown tigers. This theme park also gives you a once-in-a-lifetime chance to feed the tigers!
10. Splash around at White Water World- 
The Australian heat is legendary, and if you are looking to cool off during your visit to DreamWorld, the White Water World at Dreamworld Gold Coast is a must-visit. In fact, this is the perfect place for wholesome family fun even in the winter. The water and rides are heated up to ensure that you do not need to put a stop to your fun vacation because of the weather. 
-Cabanas: 
One of the best parts about White Water World is that you can actually rent a cabana here to keep your items safe! Book it in advance to enjoy benefits like a mini-fridge, charging points, fans, lockers, etc. 
-Rides: 
You will be able to enjoy your cabana the best after tiring out from all the amazing and adventurous rides. Enjoy the Fully 6 ride here which lets you go through six body slides at once. Other popular rides at this attraction include The Wedgie, Triple Vortex, and The Cave of Waves.
11. Build a masterpiece at the Lego Store- 
If you're a Lego enthusiast, you are sure to be blown away with the majesty and intricateness of the Lego store. Being one of the largest Lego stores in all of Australia, this store actually allows you to enter its door even if you are not a Dreamworld ticket holder. There are counters full of bright and colourful pieces and sets of Legos just waiting to grab your attention. 
The main attractions in this store include a Lego tiger that is made with the correct colour combinations of Legos. It pays tribute to the majestic beasts in Tiger Island. A special fan favourite is a Hulk which is seven feet tall, and you can even click photos with it. Other than this, there are ten other huge Lego figures and even a mini Lego building station here. The best part about this store is that you do not necessarily need to buy something to experience fun. 
12. Watch shows and attend special events-
 What makes Dreamworld Gold Coast worth visiting is that the show and event line-up keep changing, so you will have something new to look forward to every time you visit this place. However, that doesn't mean that crowd favourites also keep on changing regularly! Most animal shows like the Tiger Presentation and Crocodile talk are conducted throughout the year. There is also a Wiggly Friends show where kids get to dance with their favourite characters. 
13. Learn about the Australian Aboriginals and their relationships with animals-
 You can also attend a presentation and explanation of ancient Gold Coast music traditions at DreamWorld. You can learn interesting facts about Koalas and Crocodiles, and the meaning of the symbols that have stayed on walls for centuries here. You can get your face painted, and learn how to make fire using just wood. 
You can also watch the creation story of the Gold Coast at the theatre. Head over to the Dreamworld woodshed to learn about the life of an Australian farm. If you are lucky, you might also get to watch the shear sheep. You can also watch adorable wombats taking a nap, and the cutest of koalas lazily hanging around trees. Visitors above 135 centimetres of height also get the unique opportunity to click a picture with a snake, bird of prey, or koala.
14. Wildlife Photo Experience:
 The best thing about DreamWorld Gold Coast is that you can interact up close and personal with the wildlife species here. You can hold a snake, bird or koala and you can capture an enthralling shot of this experience in your camera. But if you are below 135cm, you might not be allowed to hold these species due to safety reasons.
15. Crocodile feeding experience-
 Your trip to DreamWorld Gold Coast will not be complete until you feed the crocodiles lying in their natural habitat. You can even book this session beforehand if you want to enjoy this experience without waiting in long queues.
16. Cultural Face Painting-
 Another enthralling activity that you must try at Dreamworld Gold Coast is cultural face painting where bright colours are applied to the body for ceremonial celebration. You can learn the intricate meaning of symbols and why they have stayed for so long on cave walls by immersing in the mystery of this art.
17. Sheep Shearing Show-
 You should definitely visit Dreamworld Woolshed to immerse into the unique and breathtaking culture of Australia. The Woolshed serves as a home to a wide variety of yard animals, and in these shows, blue Aussie shearers depict life on the Australian farms. 
18. Shrek's Faire Faire Away-
 Shrek's Faire Faire Away originally features family-friendly attractions and rides that will offer you tons of adventure and joy. Immerse yourself in the captivating world of Shrek and his friends by meeting your favourite characters here. You can find here the famous fictional characters like Puss In Boots, Gingy, Fiona, and Shrek.
19. Have a wiggly fun parade at fun spot stage-
 Join Wags the Dog, Dorothy the Dinosaur and Captain Feathersword for a fun singing and dancing experience. Your kids will especially love this place as they not only get a chance to meet their favourite characters but also get to perform with them.
20. Traditional music presentation-
 Learn about Torres Strait and Aboriginal Island musical instruments at Dreamworld Corroboree. You can immerse into the beat of the melodious kulups and crack of the murrups here. You can also learn how these century-old musical instruments were made by attending these musical presentations.
Other Essential Information About Dreamworld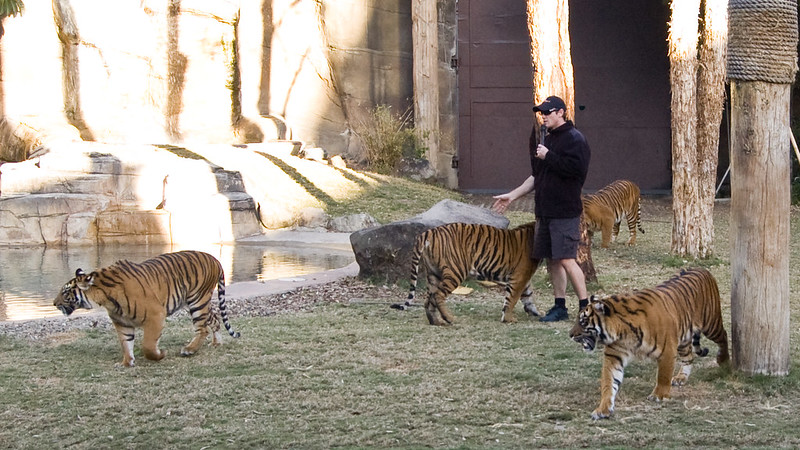 - Location: 
Dreamworld Pkwy, Coomera QLD 4209, Australia
- Timings:
 7 Days a Week: 10 am - 5 pm
Movie World:
 Gates at 9:30 am; Rides at 10:00 am
Dreamworld:
 Gates and rides at 10 am
Sea World: 
Gates at 9:30 am; Rides at 10 am
White Water World: 
Gates and rides at 10 am
Wet'n'Wild: 
Gates and rides at 10 am
- Entry fee:
 US$ 69.34, popular guided tour -US$ 44.12 per person
- Distance from Gold Coast Airport: 
46.8 km via M1Dreamworld 
- Tickets Passes:
 There are many kinds of tickets and passes you can buy as per your requirement. 
FOR ENTRY:
- Biggest Pass:
 Valid for unlimited entry for 13 months. 
Cost:
Australians: $119
Others: $169
- 3 Day ticket: 
Valid to enter 2 parks+ Sky point. 
Cost: $99
- 1 Day Ticket:
 Valid to enter 2 parks.
Cost: $89
FOR WHITE WATER WORLD:
- Big Summer Splash Pass:
 Valid unlimited entry between November and March. 
Cost: $99
- White Water World 1 Day ticket:
 Not valid for DreamWorld. 
Cost: $49
TO SKIP THE LONG QUEUES:
- Ride Express:
Helps you stand in queues virtually to save time. 
Cost: $49 
Other than this, many attractions within the park may cost extra money like renting Cabanas, experiencing wildlife, and special thrill rides.
Types of Rides and Slides of Dreamworld Gold Coast
Are you a solo traveller, a family with young children, a water enthusiast or a fan of speedy roller coasters? No matter who you are, Dreamworld Gold Coast is sure to stay in your memory forever:
Family Rides: 

Being a popular destination for families from all over the world, Dreamworld definitely has a long list of rides that can be enjoyed for the whole family. 
-These rides vary greatly in terms of fast-paced thrill and relaxed enjoyment with rides. For example, the Dreamworld Express takes you on a ride of the whole park and ensures that you do not miss out on any beautiful sight or character. Being a popular first destination, it leaves every thirty minutes from the station. 
- If you are a family of scare seekers, then Madagascar Madness would probably be the perfect adventure for you. It combines movie magic with a scary roller coaster experience. 
- Another popular family ride is the Skadoosh Bumper cars. Here, an adult can sit with their child and make sure they are safe and learning how to steer and have fun at the same time.
- If you are looking for something even crazier, you can drive around in one of the vintage cars available at the park? It can be a fun experience to try with your family as you get to spot cute animals like koalas hanging around on the trees as you drive by. Since these cars are four-seaters, they ensure that the whole family gets to experience such a fun activity together, making memories along the way.
- Rocky Hollow Log Ride is the best family adventure that each one of you must try. The splash of water that comes with this super fun bumpy ride can actually be a relief in the Australian heat! 
-Out of all the family rides, The Sky Voyager is the most popular. It combines the thrill of special effects with a beautiful and unforgettable visual experience of the various parts of Australia. 
Kids Rides:
Since a lot of the rides have height requirements, Dreamworld Gold Coast ensures that your little kids can enjoy the rides without risking their safety. And this fun is not just limited to meeting characters, but your kids also get to enjoy a long list of rides. The ABC Kids section in the park caters completely to the fun and enjoyment of your kids.
-If your kid is the fan of The Wiggles, he is bound to be blown away by the fact that there are actually three full rides completely based on the world and characters of the show itself! There is a Big Red Boat Ride, Big Red Car Ride, and Dorothy's Tea Cup Ride located here. Since these rides are aimed towards children, they are slower than usual rides and focus more on happy music and pleasant characters than a thrilling experience. In fact, even parents are allowed to accompany children to ensure their safety and contribute to the fun.
-Slightly older kids that may have outgrown cartoon channels but still love fun movies like Shrek can have an absolute blast at DreamWorld. There are a multitude of rides here like Dronkey Flyers, Puss in Boots Sword Swing, and Ogre-Go-Round. It is worth noting that these rides are slightly faster and more adventurous than the ones in the ABC Kids section of the park that are completely character-based. However, these are still completely enjoyable if safety instructions are followed properly. You can get the perfect snap while enjoying these rides as these rides are neither too fast nor too slow. 
Thrill Rides:
Dreamworld is one of the biggest adventure parks in the world, and the rides in the thrill section definitely prove that. These rides are definitely not for the faint-hearted people. However, if you are courageous enough to get on them, you are sure to have a memorable experience. 
- At 119 metres height, The Giant drop is unsurprisingly the biggest free-fall ride in Australia. If that wasn't enough of a challenge to all adventure seekers, it is also a ride that makes your legs dangle freely. The most splendid fact about this ride is that the freefall time here is just five seconds, and that is what makes it exceptionally scary. 
-Are you one of those kids who has grown up with hot wheels sets? Did you always imagine sitting inside that toy car when it went through adventurous tracks with twists and loops? If yes, then congratulations! Dreamworks Gold Coast has actually made your dream come true. 
The Hot Wheels SideWinder is an amazing ride that has the blasting speed of ninety kilometres per hour. It takes you through the legendary course that every child would love putting together- with the 360-degree loop!
- The Claw is a scary but thrilling ride that you should definitely experience. It is known as one of the 'fastest pendulums on the planet'. This ride takes you on a journey of the sky. With its quick speed and extreme height, The Claw is sure to give you the extreme adventure. 
- Have you ever wanted to be on an extreme thrill ride that you can control on your own instead of depending on the whims of the theme park managers? If yes, then DreamWorld has got you covered with the amazing TailSpin! Here, you not only get to sit in tiny aeroplanes that give you an amazing bird's eye view of the park but also get to use the controls to decide whether you want it to be a height or not! 
- Other fun and thrilling rides at the park that are extremely popular with the visitors include the scary Buzzsaw. The fun Mick Doohan's MotoCoaster ride is the favourite of the kids. Topsy-turvy pandemonium and the merry-go-round are the most loved rides by adults and offer you a breathtaking spin.
White Water World Rides:
These rides are a true delight for all water lovers. With varying levels of thrill and comfort, they ensure there is something for everyone. If you are looking to have a water adventure with your friends and family, this is the perfect place. But if instead, you are searching for a solo fun experience, there are fun rides for that too. 
- If you have young children, take them over to the Wiggly Bay. They will get a chance to splash around and have fun like never before. Based on The Wiggles, this ride has fun and colourful slides for your little ones. There are also fun sprays and instruments so you can create memories while you enjoy the ride with your family. Characters from the Wiggles also make appearances here. 
- People who are looking for a complete family adventure can head over to The Rip. Being a four-person seater, this ride makes sure you experience the fun together. Another four-seater ride is The Green Room which gets its name from the tunnel that you enter before making a fall. At a twenty metre height, it is one of White Water World's latest additions and has become the favourite of the tourists.
- If you seek thrill and adventure, then look no further than the amazing Super Tubes HydroCoaster. These three people raft takes you down a water slide at an unbelievable speed. Other thrilling water rides are Fully 6 and Triple vortex, which is a must-have experience here. 
FlowRider:
The FlowRider is one of the most exciting board sports of all time. It is based on all the youth favourites: skateboarding, surfing and body-boarding. If you wish to experience this great ride, remember to carry your towel and swimsuit. Also, remember that the charges for this are not included in your DreamWorld Gold Coast entry ticket. Since it is always sold out, make sure to book your session in advance online from the Dreamworld website. 
These are half an hour sessions which cost around ten dollars per person. People visiting in the winter need not be worried, as the ride is fully heated to offer comfort to the visitors. A supervisor is present here to guide the visitors and to take care of the safety. The minimum height requirement to avail this ride is 107 centimetres. More than eight people at a session are not allowed to accompany this ride.
Traveller's Tips before Visiting Dreamworld Gold Coast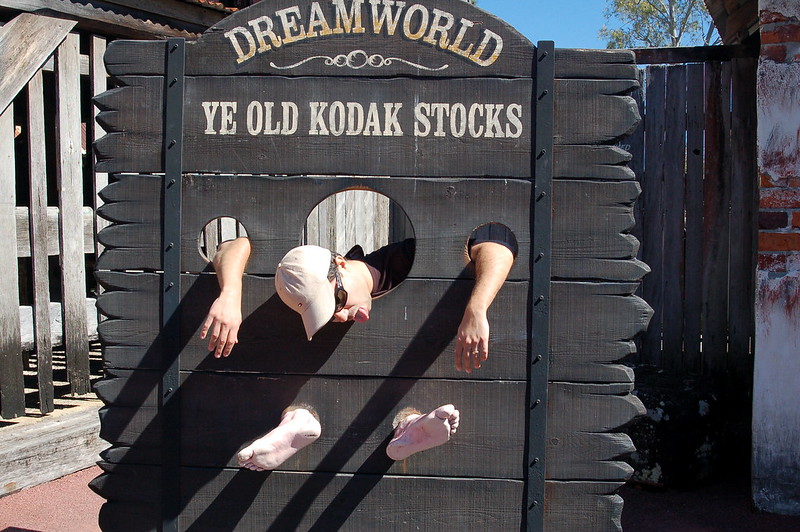 Here are some of the most important tips that'll come handy on your visit to Dreamworld Gold Coast.

1.
 Even during winter, the weather is quite warm at Gold Coast. It's therefore advisable to always carry water along with you to stay away from dehydration.

2. 
Always apply sunscreen and wear a hat to stay away from sunstroke and sun rash.

3.
 If crowds bother you, then it's best to visit Dreamworld Gold Coast during the weekdays.

4.
 You can book the VIP passes online to skip the long wait for your favourite ride.

5. 
Clothing with studs, rivets and zips might not be permitted on the rides of the water park.