About Mermaid Beach
Mermaid Beach is a splendiferous coastal suburb on the Gold Coast in Queensland. It is the ideal laidback spot for vacationers seeking a balance between relaxation, water activities, local sightseeing and of course, good food. The heavenly place got its name from the cutter HMS Mermaid that explorer John Oxley sailed aboard in the year 1823 and whilst his journey, discovered the Brisbane and Tweed Rivers. Ever since this beautiful discovery, Mermaid Beach has been engaged all year round with families and beach lovers from across the world. Home to outstanding surf conditions, striking walking tracks and a stunning outlook at Queensland, there is nothing quite like the Mermaid Beach.

Gourmet cuisine, hidden bars, perfect hangouts, and top-notch coffee are some of the many other specialties here, which makes it a perfect place for unwinding. From modern Australian delicacies to Asian culinary experiences, tourists have no end for dining options, suitable to all pockets. Similarly, surrounding the popular attraction are many beaches facing accommodation choices for tourists to pick.

From luxury villas to beachside huts, there are a plethora of options; all so beautiful! What's more in the store? People fond of swimming and surfing are sure to fall in love with this beach which along with clean water is heavily patrolled as well; thus safety measures being absolutely taken care of. This enchanting suburb coast is surely a great place to enjoy some time in nature with friends and family.
How to Reach Mermaid Beach


The Gold Coast airport is located at a distance of 17 kilometers from Mermaid Beach, roughly just 20 minutes away along the Gold coast highway.

By Cabs: From the airport, tourists flying into the Gold Coast can hire private cabs which cost about 45 to 60 dollars and is also the quickest form of transport.

By Public Transport - Buses: Tourists also have the option of travelling on a bus from the Gold Coast Airport and arrive at Crescent Avenue. The service is available every 20 minutes and takes almost 25 to 30 minutes to cover the distance.
Best Time to Visit Mermaid Beach


During the summer, the wind flow at Mermaid Beach is usually moderate and the month of January, followed by February and March makes for the perfect time of the year to visit Mermaid Beach; ideal for swimming and surfing.

The winter months of July, August, and September are the busiest months for tourism in Mermaid Beach. During these months, the prices of hotels and flights are at its peak.  October to December have comfortable cool winds with high temperatures, which makes it a decent time for tourists to visit this region, especially the ones who would like to avoid the crowd.

Mermaid Beach has some high humidity months and some less humid months. The least humid month is August, while the most humid month is February. Thus, one can plan a visit here according to respective weather preferences.
What Not to Miss at Mermaid Beach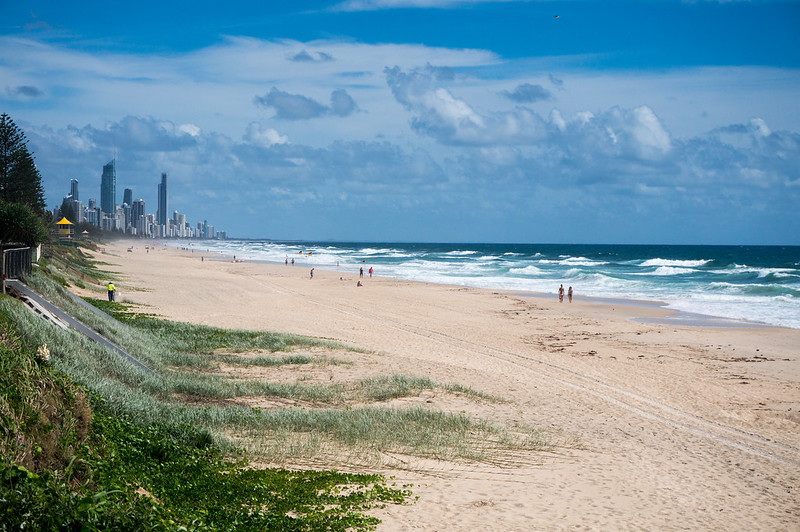 With a number of water sports activities, eateries, sightseeing places located around, the stunning Mermaid Beach offers tourists the opportunity to engage in a number of activities. A few of these are-

1. Visit Putt Putt Mermaid Beach - Don't miss out on engaging in the ultimate mini golf experience at this classic place that truly remains a favourite amongst tourists and locals alike. From 18 Hole Courses, barbecue zone, games arcade, 19th hole refreshments...there is a lot one can do here. Pull your friends together and compete against each other, only if you can make sure it is a friendly fight! This place with jungle decorations is sure to be liked by you and the gang! Also, the venue also offers free onsite parking!

2. Move that body at Swing Dance Classes - If you are sick of swimming, surfing or just reading, allow your body to learn some dancing skills. Enjoy some Lindy Hop at a Swing On In dance class which is located at Club Mermaid. Don't forget to get two free meals and pick your bottle of wine, included in the package!

3. Peace out at Essense of Living - Break the mundane routine back home, switch off your phone and find your zen at the Essence of living. Engage in some meditation time, do some yoga and rejuvenate your mind, body, and soul. If you are a yogini already or aspire to become one, ask the team here about their special classes. It is time to breathe fresh!

4. Visit 19 KAREN - The 19 KAREN Contemporary Art Gallery is where you must go if you are a culture admirer. With the artwork of over 100 artists and exhibitions that showcase local artform, this artsy hub can prove to be meditative for many art lovers!

5. Go Surfing! - With ideal wind flow from the west and safe water reliability, mermaid beach is a popular spot for surfing activity. Here, there is a mix of wind swells and groundswells, while the best swell direction is considered to be from the east. The beach is surely a good spot for surfers of all stages - new or experienced.

6. Take your pet for a spa - Yes, how about this time, your pet gets some time of pampering as well? Treat the little one with teeth gleaming or coat shining at Pawsh Pet Spa. Or how about adding a few colours to its fur?


Places to Visit near Mermaid Beach


Mermaid Beach is surrounded by a number of other tourist attractions that are all worthy of a visit. Below listed are a few of the most visited tourist attractions in Gold Coast-

1. Surfers Paradise - With an incredible beach and even better sky lines rising from the coast, Surfers Paradise is one of the most internationally popular icons of the Gold Coast. With evolving times, the attraction is today home to a number of bars, restaurants- some of the best ones in the whole region; all of which make for great factors to fascinate crowds from across the world.

2. Lamington National Park, Green Mountains Section - Part of the World Heritage-listed Gondwana Rainforests, Lamington National Park has been hugely affected by several severe climate events. The park is home to lush rainforests, ancient trees along with spectacular views of the whole region. Here, the dense forest ranges and valleys keep the ancient volcanic origins away from the eye of the world.

Tourists can choose from one of the many packages available for the exploration of the park. These include half day and full day walks, a privately operated mountain retreat, stay at a camping site, segway tours and zipline activities.

3. Broadbeach - A neighbour to the Mermaid Beach, Broadbeach is often referred to as a typical Aussie cultured beach. What makes it so are the sophisticated edges, glamorous apartments, boutique shops and an uncountable number of bars that are centred around the stunning, picture perfect Kurrawa Beach.
Other Essential Information About Mermaid Beach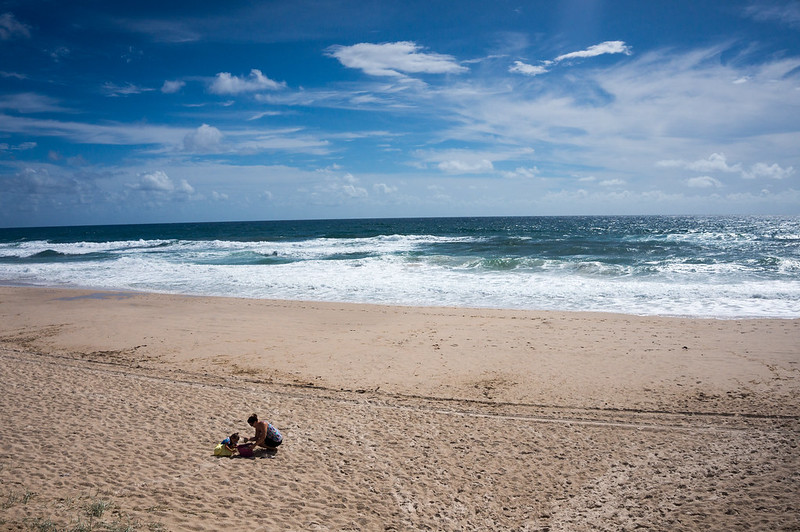 - Location: Located on the south of Golf Course, Mermaid Beach 2 km from the end of the Kurrawa reserve and is adjacent to its beach neighbours - Broadbeach and Miami.

- Timings: Open all day and night

- Entry fee: No fee

- Facilities for visitors

Some of the major facilities that are offered at Mermaid Beach are as follows:

- Accessible beach matting and beach wheelchairs
- Beach access points and platforms for wheelchairs
- Mermaid Beach Surf Lifesaving Club
- Public and disabled toilets
- Public barbecues

- Distance from Gold Coast Airport: 17 kilometers, 20 to 30 minutes being the travel time required to cover this distance.


Accommodation at Mermaid Beach


Mermaid Beach attracts many tourists from across the globe every year. The high rate of tourism here comes at the advantage of the many hotels, resorts located in and around the beach. Some of the accommodation options available at mermaid beach are-

1. Turtle Beach Resort - A great choice for premier family accommodation, this resort is truly a holiday home set in sub tropical oasis. It is at a distance of just 3000 meters from Mermaid Beach and offers spacious one, two and three bedroom apartment, suitable for a small and large group of guests.

All of these apartments have a balcony that faces tropical gardens and is fully furnished. The resort has four separate swimming areas along with a pool waterslide in one. The resort also offers spa treatments, has two saunas, a tennis court, a fitness room and several other entertainment options for guests to enjoy their stay here fully.

2. Diamond Sands Resort - With one, two and three bedroom apartments, this resort is set in a lush green landscape that features a swimming pool and sandy beach. The resort also offers a water spa, separate laundry, and a full kitchen with one free car space per room. There is a separate swimming pool for children which also has any water slides. Located in close proximity to the mermaid beach, this resort is another great choice for tourists.

3. Whitehaven at Broadbeach - A luxurious waterfront, Whitehaven captures the essence of beach life in its decor and offers rich views of Surfers Paradise. It can be listed as the perfect holiday home with exceptional facilities like five large bedrooms, stylish bathrooms, a fully heated swimming pool, and a private white sand beach.

4. Montana Palms Resort - If the idea of palm tree landscaped garden fascinates you, picky Montana Palms as your stay when in Gold Coast. The resort has an extraordinarily large swimming pool barbecue facilities, spa and massage treatments and several other services. It houses two and three bedroom self serviced apartments with amenities like a full kitchen, laundry, balconies, and free wifi. The resort also offers undercover parking facility.


Restaurants at Mermaid Beach


Fancy restaurants, eateries, pubs serving worldwide cuisines, foodies are sure to be very happy when at Mermaid Beach. Some of these popular restaurants at Mermaid Beach are-

1. Bam Bam Bakehouse - If you are in the mood for some good coffee and ambiance certainly plays a big role for you, head to this bakehouse. Also popular for croissants, burgers, sweet potato fries, eclairs, and hot chocolate, this restaurant is fun to spend time at.

2. Ally Chow - Asian fusion restaurant and a bar, Ally Chow is the restaurant you must go to for fine dining experiences. It is popular amongst couples who like to spend some quality time over good food, rich ambience, and subtle music. In their bar, one will find an assured spot for Sake and Japanese whiskey Asian inspired cocktails.

3. Etsu Izakaya - If you are somebody who loves to savour on sushi, sashimi, tempura dishes and other Japanese delicacies, hands down, this difficult to pronounce restaurant is one of the best restaurants on the Gold Coast.

4. Alfred's Apartment - If you want to devour something light, just grab a burrito at Alfred's Apartment. Find a seat at the outdoor picnic tables and enjoy your little meal at this reasonably priced eatery.

5. Little Mermaid - If you have done your homework about Mermaid Beach, chances are you have already come across this restaurant which is the talk of the town. Allow your taste buds to soak in the ocean of creamy chicken mushroom risotto and pulled chicken croquettes with spicy aioli, and make sure to order some cocktails too.


Traveller's Tips before Visiting Mermaid Beach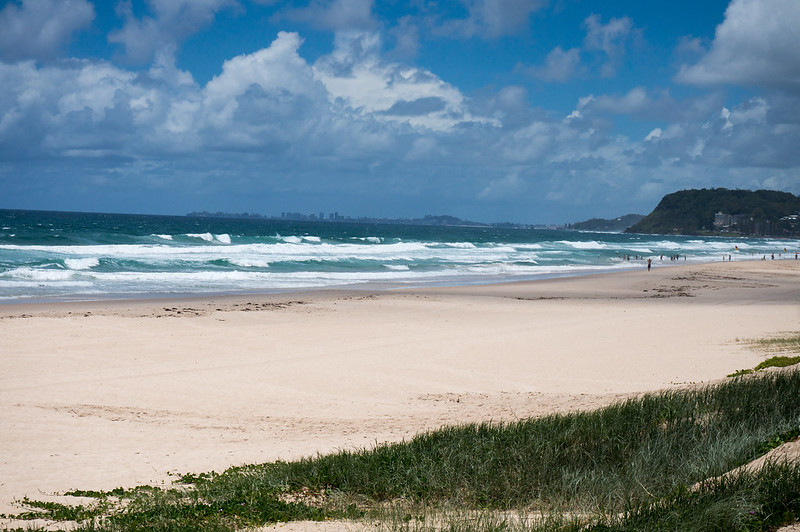 To help one make the most of their time at Mermaid Beach, below are a few tips that will surely make the visit a lot more convenient and trouble free -

1. Mermaid Beach is best known for swimming, so if you are a swimmer then make sure to carry your costume.

2. As the beach is highly patrolled, families with kids who would like to indulge in some swimming can make their way here without any hesitation.

3. The beach is also known as a great surfers' spot. With the wind blowing from the west, you may want to carry the surfing gear.

4. Like at every beach, the sun falls pretty harsh in the afternoon. It is advisable to carry sunscreen along with sunglasses or hats.

5. Carry suitable beach footwear.