About Glow Worm Caves
The Glow worm caves in Gold Coast are a popular tourist attraction, drawing visitors mainly due to its unique natural features. The Glow worm caves are a man made beauty, constructed in a naturalistic style, complete with stalagmites, flowstones and stalactites.

These caves have been built with the purpose to provide a near natural habitat for the local glow worms of the variety, Arachnocampa Flava. A guided tour takes visitors through the glow worm alley, visible to the onlooker under a red torchlight, and the man made rocks, where photographs can be taken. Visitors also get a chance to purchase various merchandise related to the tour at the souvenir shop located outside the caves.

The caves were thrown open to the general audience in March 2005, before which, construction work in the cave was up in 2004. The caves are designed with complete control systems, which collect insects for the worms and also maintain the level of moisture and humidity within the caves. The caves are designed so that it is possible to visit them at any time of the year.

The experience of taking a stroll inside one of these caves is a unique one that tourists can get only at select places in Australia. A guided tour to these caves takes no longer than one hour, and this makes it a perfect fun activity that you can enjoy with kids and elders as well, making it the perfect family outing destination.
How to Reach Glow Worm Caves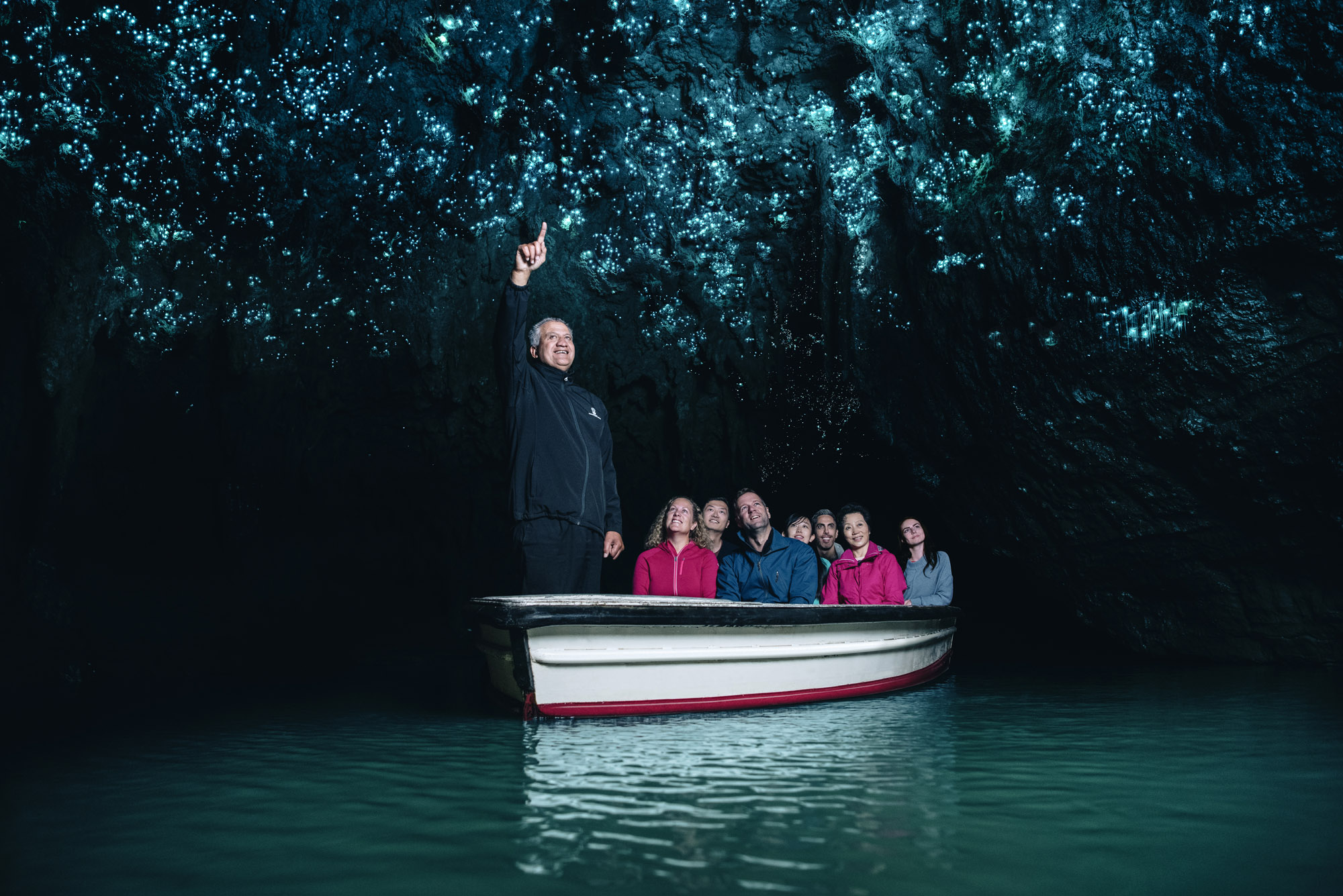 The Glow worm caves, located in the Cedar Creek area, Tamborine Mountains, can be reached from the Gold Coast Airport, located in the Eastern Avenue, Bilinga, Queensland, Australia, via route M1 and State route 95 in under one hour.

You can opt for Line 777 bus, Line 745 bus, tram, taxi, town car  from the airport to get to the Glow worm caves. If you are interested in driving yourself to the caves, you may also hire a self driven vehicle and get to the fantastic location.
Best Time to Visit Glow Worm Caves


1. Summer: The months from December to March are considered to be the best for travel to Gold Coast, where the famous Glow worm caves can be visited. The season is one of the wettest in the mainland, which makes it very feasible for the larvae to adapt to their natural habitat in rainforests and caves.

This is why, this is the best time to visit the glow worm caves in Gold Coast.

2. Winters: During the months of July to October, the season is quite cold and not the best time to visit these caves. It becomes quite rare to spot the glow worms and makes you come across them by chance.
What Not to Miss at Glow Worm Caves


1. Cedar Creek Estate Vineyard and Winery: This all in one place is something that you must not miss when visiting the nearby glow worm caves. People choose this winery as their wedding venue, or simply come over to relish a lunch date.

For those who are interested, the Arthur Hamblin Art Gallery is another exclusive attraction of this winery. Take a sip of some of the best wine varieties offered here, along with an assortment of accessories.

2. Gallery Walk: For the shop alcoholic souls, the famous gallery walk holds surprises in galore. With over 50 gifts and Knick knack shops, you will find yourself among thousands of other shoppers who come here to browse a variety of shopping delights. Along with these shops, you will also find a variety of eating joints here which serve the best local food options in Tamborine mountains.

3. Tamborine Rainforest skywalk: Get to know the beautiful canopies of the rainforests surrounding Gold Coast at this eco adventure spot. Along with the Eco gallery at this enchanting spot, you will find enough facilities and viewing spots to keep yourself occupied.

You can walk at your own pace and get to discover this destination, which takes approximately 45 minutes of your time. There are many points of interest and attractive features that will vouch to grab your attention and thrill your senses.

4. Thunderbird Park: You simply cannot miss this geological wonder. Covering 112 hectares of land on the Tamborine mountains, this wildlife oasis boasts of translucent rock pools, and a charming scenery that won't leave your mind.

You can come and enjoy a thrilling family holiday with your loved ones or sit down to enjoy a host of activities, such as canyon flying, horse riding, golf playing, bird feeding, bush walking and more. You can also plan camping and lodging at the site.

5. Wet N Wild adventure Park: Come here for an exciting time with your friends and family, especially if you have kids with you. From Dive 'n' movies, to aquatic rides, there is so much fun in store for you at this fun park that you will not want to come out of here.

There are a bunch of thrilling rides and water fun at this park, which will keep you craving for more. This park happens to be one of the most exciting destinations for tourists in Gold Coast. Make sure that you do not miss out on all the fun at this park.

6. Spring brook National park: This protected national park spans an area of 6000 hectares, this national park is a sight of beauty, with its waterfalls, sprawling greenery and exceptional landscape views. At this park, you will get a marvellous view of exotic plants and animals, native to Australian ecology.

The enthralling sights around the park are a view of ethereal beauty, which seem to come right out of a fairy tale. You will find this visit worthy of a vacation from your monotonous life.
Other Essential Information About Glow Worm Caves


- Location: Cedar Creek Estate, 104-144 Hartley Rd, Tamborine Mountain QLD 4272, Australia

- Timings: Sunday to Thursday: 10:00 AM to 4:00 PM; Friday to Saturday: 10:00 AM to 6:00 PM

- Distance from Gold Coast Airport: 58.7 km


Tickets for Glow Worm Caves

A typical tour around a Glow worm cave lasts for 30 minutes and runs from 10 in the morning to 6 in the evening. Here is a lay down of the ticket prices for admission:


- Children: aged 4 to 12: $6 per child

- Children: aged below 4: Free

- Adult: $14

- Senior citizens: $10.80

- Students: $9, subject to presentation of a valid ID card


Packages for larger groups may also be available. Booking can also be clubbed in the following manner:


- 1 Adult + 1 Child- $18

- 1 Adult + 2 Children- $24

- 2 Adult + 2 Children- $36


About Glow Worms


Glow worms are basically a type of larvae, which exhibit the property of glowing through a process termed as bioluminescence. These worms include a host variety of beetles, Phengodidae, Keroplatidae and Lampyridae. While many imagine them to be like fireflies, these worms have the ability to produce and emit light through special organs in their abdomen and control their emission in a series of flashes or constant glow.


A spectacle of colours, including red, yellow, green and orange, can be observed by a spectator, when watching one of these beauties. It is believed that the glow of the light is used as a warning system against predators, or to attract a mate or prey, and this varies between species and their stage of life cycle.


Glow worms typically survive in a moist and humid environment and feed on other insects.It is also known that glow worms are mostly active during the night time, which is when, most of the tours around Glow worm caves in Gold Coast are held. 
The most interesting feature of glow worms is their glow and people coming on such tours, often like to know more about it.


The glowing phenomenon occurs when the molecule, Luciferin, oxidises and turns into adenosine triphosphate. This leads to the production of oxyluciferin in the abdomen of the glow worms, inside special organs. There is a special role of the enzyme, luciferase, in this process, which acts as a catalyst during this process.


The quality of the glow is controlled to some extent by the glow worm, by regulating the supply of air to the organs. 
Some of the common beetles inhabiting the caves in Gold coast are Family Elateridae, Family Lampyridae, Family Phengodidae, and Family Rhagophthalmidae. Mostly, each of these varieties exhibit the same features and do not have many points of differences.


Glow Worm Gift Shop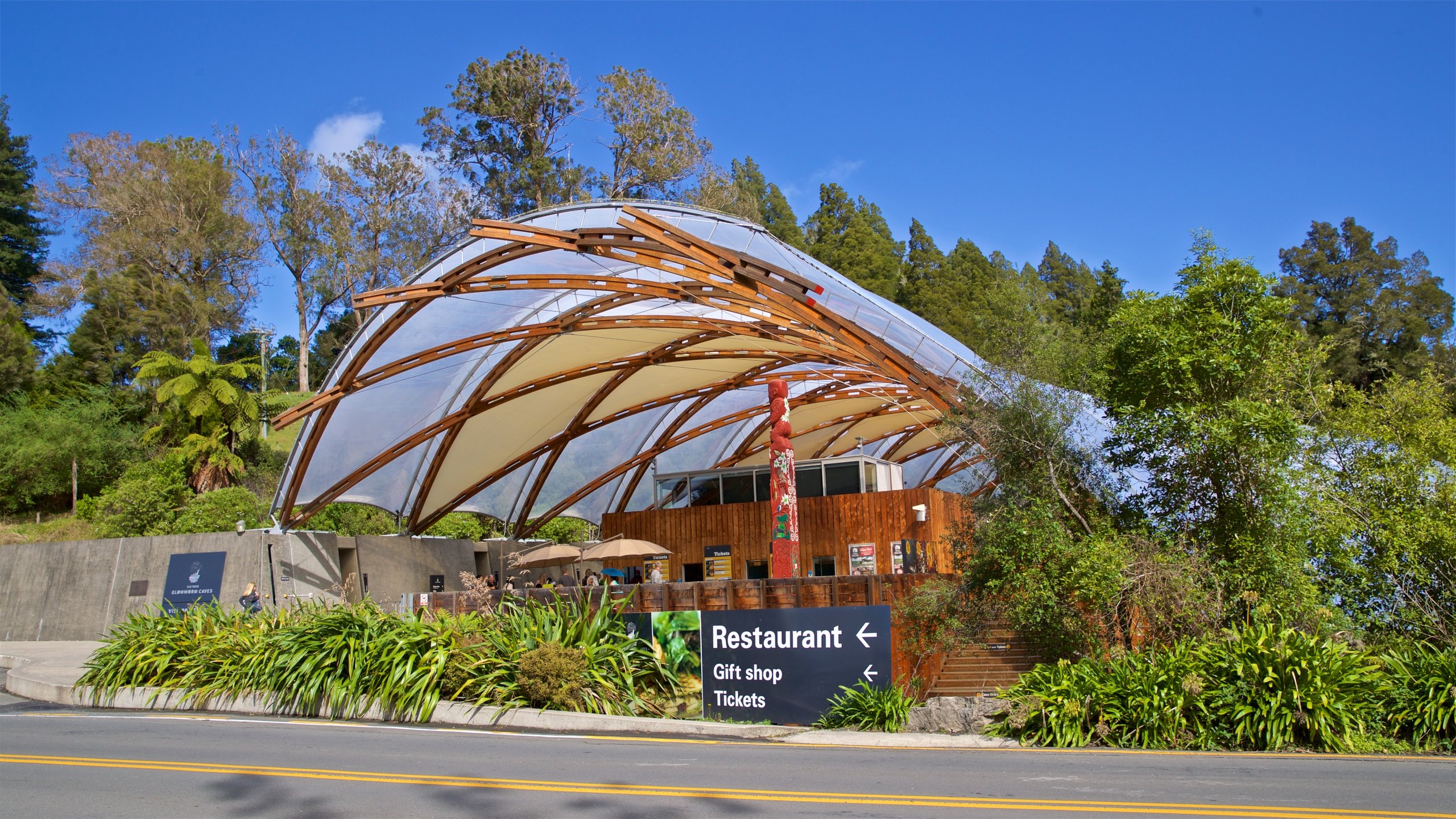 When coming to an interesting and exciting place as these Glow worm caves in Gold Coast, you should not miss out the chance to purchase equally exciting merchandise for yourself and your family. If you have kids tagging along with you, make sure to give them a detour of the gift shop, where they might find something worthwhile to carry back home.


From an assortment of items, you can choose from a variety of colouring books, reference books, bookmarks, tote bags, t-shirts, mugs, cups, water bottles, wrist bands, children's activity book, posters, hats, pendants, keychains, bottle openers, fridge and door magnets and more.


You can also look out for a collection of eatables available at the shop, which might be subject to availability and vary from season to season. Most of these items are available at cheap and throwaway prices, while a few others might still cost a decent amount to purchase.


Under any case, it might be a good idea to equip yourself with a few of these items before heading out, so that you can relive the moments spent here, when you head back home. Remember that each of these items revolve around the theme of bugs, insects and glow worms, and will include some form of mention or depiction of these.

Traveller's tips before visiting Glow Worm Caves


1. Always dress according to the season but wear loose and cotton clothes since the environment around glow worm caves is mostly humid and moist.


2. Always keep an umbrella or raincoat handy with you since it might rain unexpectedly.


3. Make sure that you carry least number of valuables and keep them safe.


4. Carry your own drinking water with you.


5. Always spray your clothes with insect repellent and always carry it with you.


6. Always check yourself and your children for insects when heading back to your car.


7. To make the most of the visit, carry least luggage with you.