About Zanskar valley
Also known locally by the name of Zahar, Zanskar is a small district in Kargil, located in the eastern section of Ladakh. For the ardent traveller, Zanskar Valley is one of the most enchanting places to visit in the Himalayan region. Plan your visit to Zanskar Valley well in advance to ensure that you do not have trouble arranging basic amenities at the last minute. This valley is a semi desert, with a known affinity for Buddhist beliefs.
Zanskar Valley is eternally famous for its high snow capped mountains and surrounding landscape, featuring geographical attributes that are unique to this region. Reaching this place will introduce you to sparkling clean river waters and a pleasant climate that makes it worth exploring. Located 105 km from Leh, Zanskar Valley has earned fame among adventure enthusiasts. With a host of activities that can be tried out at the valley, it has become one of the most popular holiday hotspots for those travelling to the Himalayas.
Most visitors to Zanskar Valley plan a trip for 2 - 3 days. Surprisingly, it isn't difficult to find accomodation in this remote region of the Himalayas all round the year.
How to Reach Zanskar valley


By Air: Reach the Kushok Bakula airport which is the closest airport to Leh. Opt for a hired vehicle to get to Zanskar Valley afterwards. 
By Train: Reach the Jammu Tawi railway station and then, take a taxi or hired vehicle to take you to Leh and later to Zanskar Valley. 
By Road: In order to reach Zanskar Valley, one must travel first to Kargil, which can be accessed via Srinagar or Leh. The distance between Leh and Zanskar Valley is 462 km, which can be covered under 11 hours if one travels via NH 1 and NH 301. Once you reach Leh, you can opt for a hired vehicle to take you via the road route to Zanskar, via Kargil. The best way to get to Leh is through Srinagar, which offers well connected roads and a safe route for tourists to reach their travel destination.
Best Time to Visit Zanskar valley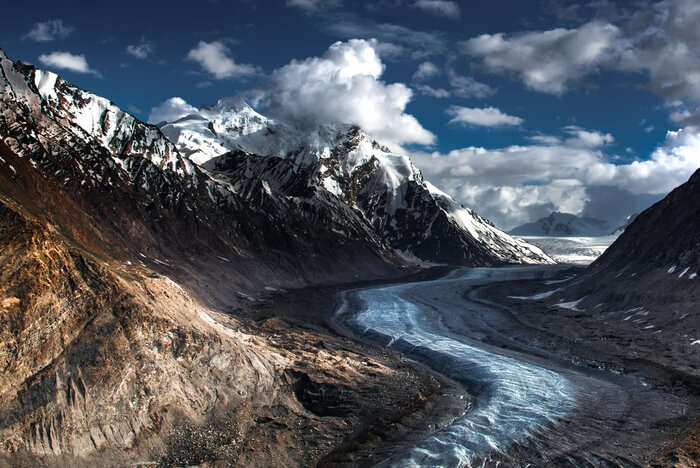 Summer: The best time to visit Zanskar Valley is between the months of June to September. During this time, the weather is most decent for travellers who visit the valley. Before June, the early season is characterised by bad roads, which are not in a good condition for travel purposes.

Beyond this time, you can plan a visit maximum up to October month, which might pose slight difficulties but is still traversable.

Winter: If you plan to visit during the months of December to January or February, the only way for you to reach the valley will be by walking over the Chadar trek since roads are not operational during this time. This season must be picked only if you are prepared to undertake that level of physical exertion.
What Not to Miss at Zanskar valley


Surprisingly, Zanskar Valley has many places of tourist interest that draw people to its remote location. Reaching Zanskar Valley itself offers the visitors ample adventure and thrill, which is why they can come and relax amid the silent environment during their stay and relish the tranquility of these spots:

1. Suru Valley: From Kargil to Rangdum, a part of your journey to Zanskar Valley happens through the Suru Valley. Contrary to Zanskar, you will find this valley in full bloom with lush greenery that can ideally capture one's attention. Sadly, since most people just happen to pass through the area, not much attention is given to the valley. The Suru Valley is the starting point for rafting trips and mountain expeditions.

2. Shafat Glacier: If you have heard of the peaks, Nun and Kun, you would know that they find their peak from this glacier. Those who prepare to take a mountaineering expedition on these mountains, usually start from this point. A popular stream which originates from this glacier, takes the name, Shafat Nala and adds its water to the Suru River.

3. Doda River: Also popular by the name of Stod river, this 79 km long river is the essence of the Stod valley, which is quite prominent in Zanskar. People happily flock to the river side to enjoy various water activities like rafting and swimming.

4. Sani Monastery: Perhaps the oldest religious institution in the entire region of Ladakh, you will find this monastery at a sheer distance of 6 kilometre from Padum. The founder of this monastery was a famous Kushan emperor.
Other Essential Information About Zanskar valley


Best Routes to Zanskar Valley
Via Srinagar and Kargil:
This is the fastest route to reach the Zanskar Valley. You can either reach Leh via the Manali – Leh highway and then reach Kargil, or reach Leh directly via air or rail. From here, you can take the road to Padum. Speaking in terms of the shortest route, you will reach safely via the Srinagar – Kargil – Padum route.
From Himachal:
This route is presently under construction and will take another few years to complete. It runs from Darcha in Himachal to Shingo La and then to Padum. Another route runs from Leh to Nimoo and then to Chilling, taking you finally to Padum. Most of this route runs along the Zanskar river.
From Darcha:
This 40 km route from Darcha to Shingo La takes you through the famous Phugtal monastery which can be visited while you access this route.
Via Leh:
This route is operational all around the year and provides easy accessibility to the Zanskar Valley. It will run through Leh to Chilling and then pave way to Padum. Most locals here remain out of reach to roads but when this route is complete, they will have a better way to commute.
About Zanskar Frozen River Trek
Also known as Chadar trek, this is one of its kind of trek that you will find all over the world. The word depicts a blanket, which resonates with the ice that forms over the Zanskar river during the extreme winters. This trek is a walking route over the Zanskar river, which is often frequented by the locals for trade purposes.
If you are planning to dare this adventure, then you better arrive here in the months of January and February when the sheet of ice is thickest. You will need to pass a medical fitness assessment at the local hospital in Leh, without which, you cannot undertake this trek.

Things to Carry at Zanskar Valley
Here is a list of the most important things that you must not forget to carry along with you, to Zanskar Valley:
1.
Appropriate clothing. Depending on the season during which you visit, you must be equipped with the right set of clothes for your comfort.
2.
Medicines. Availability of medicines is sparse as you continue to head down the route to the valley.
3.
Sun protection since chances of sun burns only increases at the high altitude. 
4.
Boots
5.
Torches and emergency kit
6.
Knick Knacks and ready to eat food items
7.
Packaged water, maps and route information
Traveller Tips for Visiting Zanskar Valley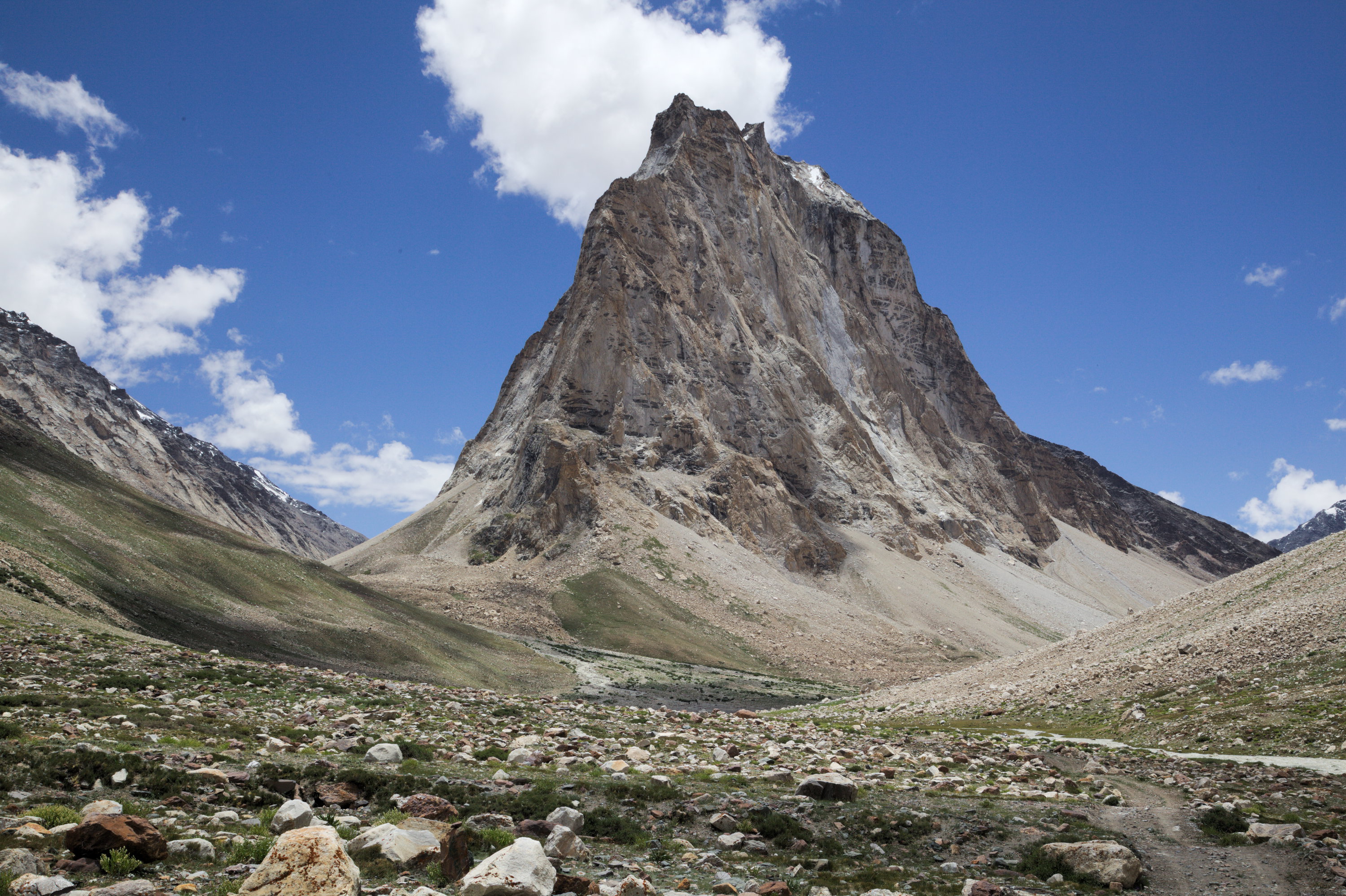 Given the difficulty level of reaching Zanskar Valley, tourists are prompted to make arrangements in advance and take note of the following tips to ensure that they do not have any trouble during their travel to Zanskar Valley:
1.
Fuel pumps are fairly easy to find on the Srinagar – Kargil road but beyond that none can be found till Padum, where fuel is often in shortage. Make sure that you top up your vehicle in Kargil and refill whenever you get the chance.
2.
You will find a single ATM in Padum market when visiting the Zanskar Valley. Needless to say, you must carry enough cash with you to meet the expenses of the trip since the machine can run out of cash or break down unexpectedly.
3.
You will find a big government hospital in Padum and Kargil, if needed.
4.
After crossing Sankoo, mobile connectivity is pretty dead.