About Sakti Village
Sakti Village is a scenic paradise that has attracted globetrotters all across the world to experience it's verdant beauty and allure. This is a picturesque village located in the Leh district of Ladakh far away from the gnawing realities of urbanization. Blessed with an amazing view of the majestic Himalayas, the unexplored hamlet of Sakti village is idyllic to have a memorable vacation. It is located 3500 meters above sea level and is also known as the 'Little Tibet of India'.

It is the land of Lord Buddha's followers, monks, monasteries, yaks and snow clad peaks. You can witness here a dazzling showcase of composite culture and rich heritage that will leave you totally enthralled. A visit to this village is sure to leave you spellbound with its tale of culture, tradition and history that will reward you with tons of memorable experiences.



How to Reach Sakti Village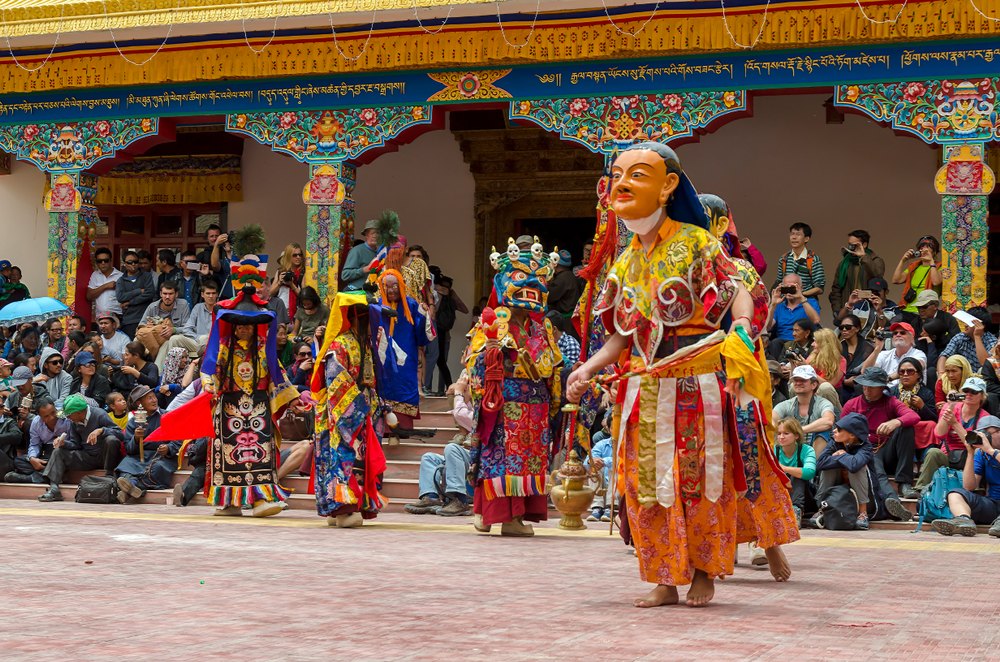 Sakti Village is located in a high altitude region, and therefore a jeep is the best way to commute in this area. Here are the other preferred options to reach Sakti Valley:
By air
Sakti Village does not have an airport, so you'll have to take a flight to Leh. You can take a cab or taxi outside the Leh airport that will drop you directly to Sakti village.


By car/jeep
This is the most preferred option to reach Sakti Village from Leh. It takes 1 h 1 min to reach Sakti Village via Keylong-Leh Road/Leh Manali Highway.


By train
There is no railway station in Sakti Village. The only station is around 10 kms from this village. You can take a taxi outside the station to reach Sakti Village.
Best Time to Visit Sakti Village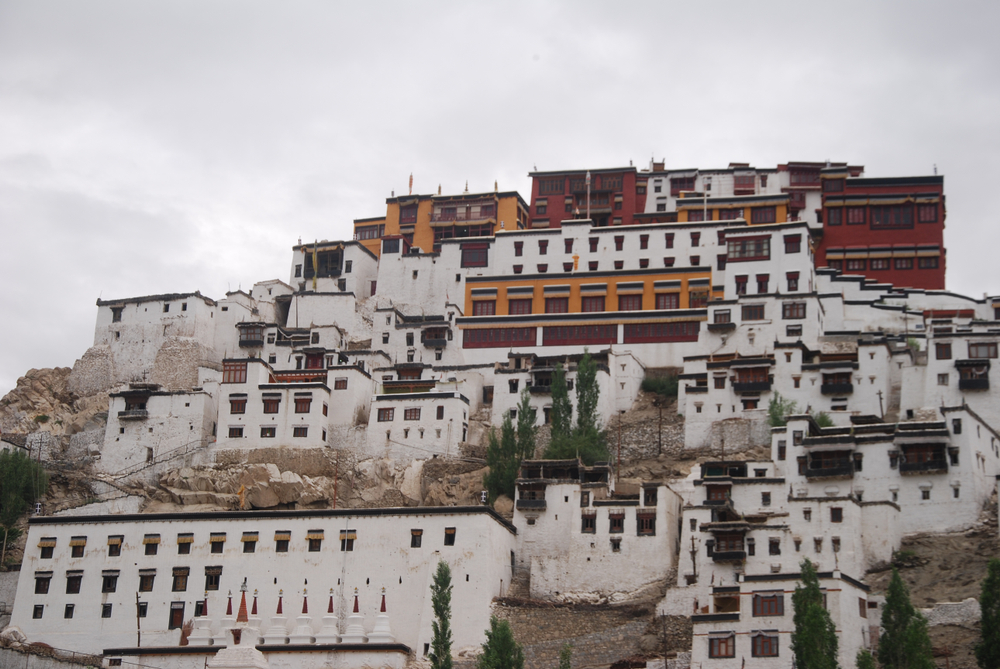 It is important to keep in mind that Sakti Village is located in a high altitude area which means that it remains chilly throughout the year. However, May to September is the best to visit Sakti village. Here are a few other seasons when you can visit Sakti Village:
- November-April:
Most roads are blocked during this time due to snowfall, and the extreme weather conditions may not be suitable if you are only travelling for recreation. The drive to Sakti will be too dangerous.
- May-September:
This is the optimum time to visit as the roads are clear, and the weather is manageable. The Tibetan New Year also takes place in September. 
Other Essential Information About Sakti Village
History of Sakti Village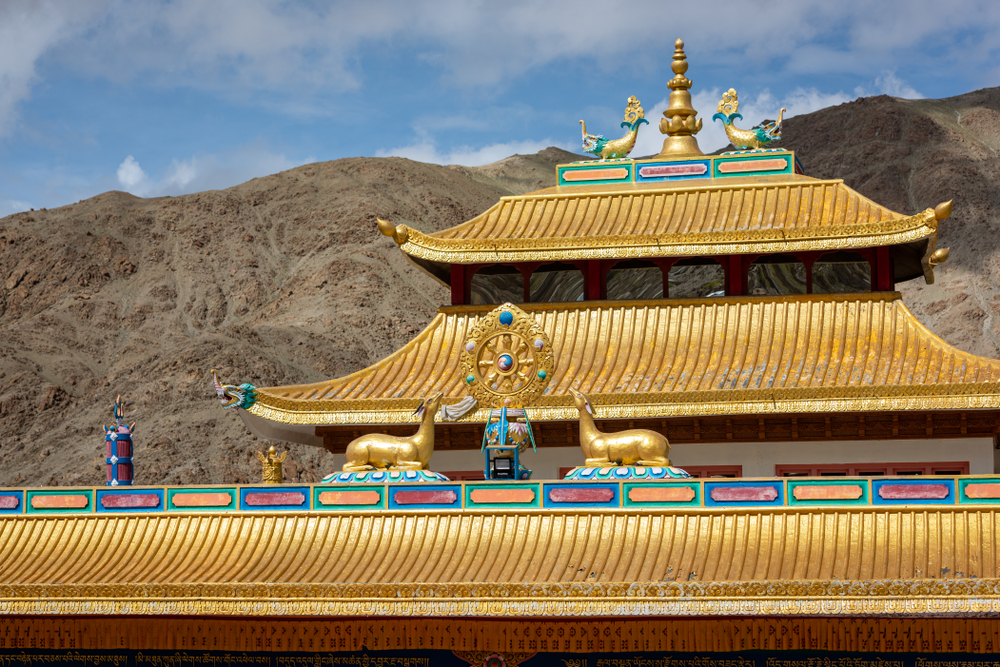 The history and evolution of Sakti village cannot be traced without mentioning about Leh. The location proximity and cultural and economic connections have enabled them to evolve together. Historically, Sakti village is tied in very closely with the evolution of Buddhism. Kathok Monastery, which is famous all over the world, was built here in the 16th century to act as a learning centre and residence for monks. Even today, it is revered as one of the sights of spiritual significance.
It is noteworthy that since the Sakti village was established, it has only around four-hundred houses. However, this has enabled the village to grow in terms of literacy over the past decade, with more than 66.7% of people being able to read and write today. However, historically there hasn't been too major of a change in people's way of life as they value authenticity. It is said that this village is so old that the first time Europeans stumbled near it was actually around 1631. Thus, it has acted as a beautiful space in the lap of nature for many centuries now, though it has grown very eventually.
Travellers' Tip before visiting Sakti Village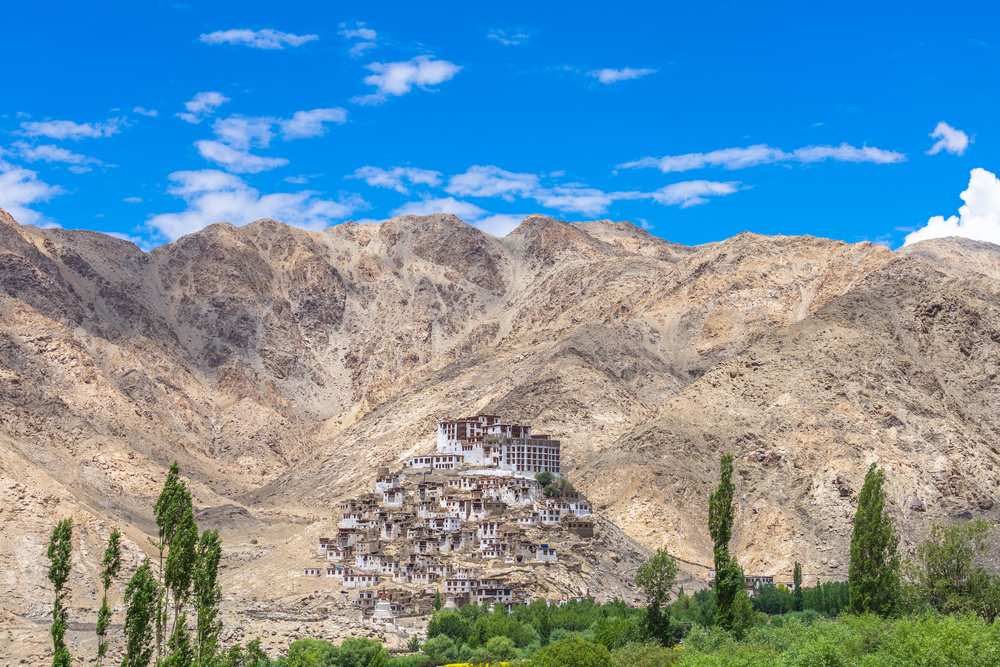 If you're visiting Sakti village then you must keep in mind these tips that will ensure a safe and memorable vacation.
Make sure to carry the important medicines so that you can deal with unforeseen circumstances. Altitude sickness is quite common here so carry medicines like Diamox, and Aspirin to combat this problem.
Always opt for postpaid BSNL connection, as this is the only mobile network which works in Ladakh.
Keep cash in hand because the ATMs are not so replete over here.
Keep multiple copies of your driving license, vehicle registration paper, PAN card and passport with you.