About Flic en Flac Beach
Flic en Flac is a quaint seaside village that is located in the district of Black River on the west coast of Mauritius. Flic en Flac derives its name from the Dutch phrase "Fried Landt Flaak" which means "Free and Flat Land".

The Casuarina Trees beautifully line the coastline of Flic en Flac Beach and the lagoon of the beach is rimmed by coral reefs. The warm, azure waters of the beach are perfect for swimming and various other water activities like snorkelling, scuba diving and swimming with dolphins

The beach has all basic facilities like showers, changing rooms, and restrooms that are well-maintained. There are also barbecue pits on the beach so that visitors can even picnic here. The shoreline of the beach is dotted with many restaurants, cafes, bars, and pubs. Some of the local culinary delights that you can savor at the restaurants around Flic en Flac beach are DhalPuri and Fried Noodles with Mauritian meatballs.

This busy beach gets even busier as weekends when locals and tourists flock to this beach to enjoy free music and dance shows. Lucky enough, you can even find the local people enjoying themselves singing and dancing to the traditional Mauritian Sega Music.

As you lounge at the beach, you can find many street vendors selling local food and water sport tour operators willing to render you services. While Flic en Flac is not the most picturesque beach in Mauritius, this beach is definitely full of fun, adventure, and liveliness that promise an unmatched beach holiday.
How to Reach Flic en Flac Beach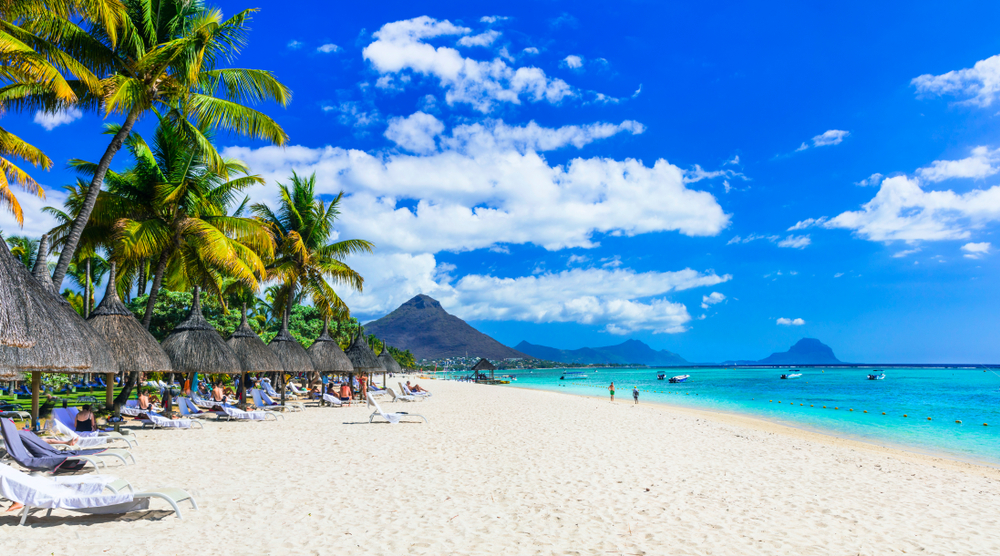 The distance between Mauritius airport and Flic en Flac Beach is 45.3 kilometres and there are no direct buses or trains connecting the airport and this seaside village.

Taxis are the only ways to commute to Flic en Flac Beach from the airport and there are many private tour operators who can help you book a sedan, minivan or coach based on your needs and budget.

These operators charge about INR 4,300 one-way for a private taxi with meet and greet service and unlimited waiting time. By taxis, it could take about 50 minutes to reach the beach from the airport.

Best Time to Visit Flic en Flac Beach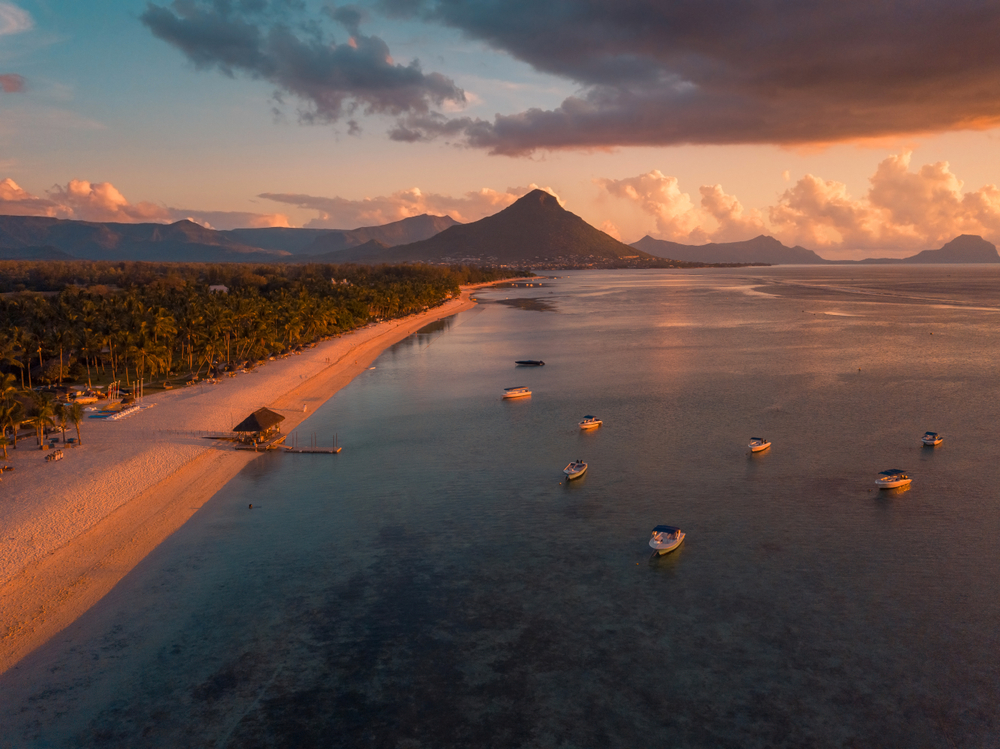 December is the most ideal time to plan a trip to Flic en Flac Beach as the climate is hot; yet, still convincing for sightseeing and the chances of rainfall are very low.

You can also visit the beach at any other time of the year too as Flic en Flac experiences a tropical climate. And so, the climate is almost the same all through the year with abundant sunshine and rainfall.

The daytime temperatures are usually about 280C and the night temperatures hover around 210C. February, January, and March are relatively hotter and the months from June to September are relatively cooler. 
What Not to Miss at Flic en Flac Beach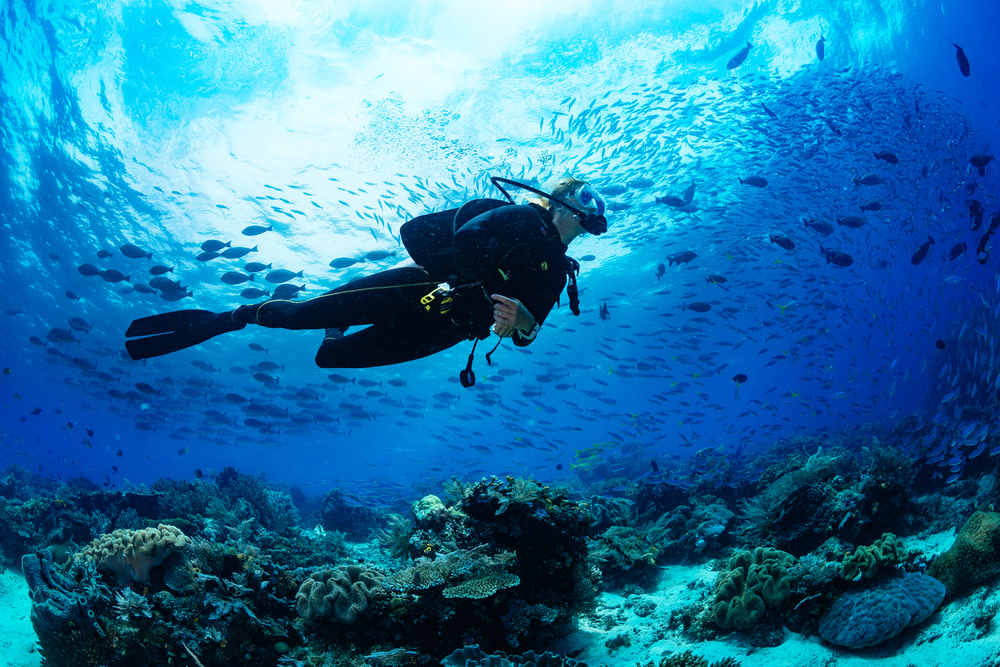 Here are some of the best things to do at Flic En Flac Beach:
1) Swimming:
 Swimming is one of the most common water activities in Flic en Flac Beach as the warm, azure waters of the Indian ocean clubbed with shallow sandy bottom form great spot for swimming. The waters of Flic en Flac Beach have coral and so, do not expect them to be clean. 
2) Scuba Diving and Snorkeling:
 The blue lagoon of Flic en Flac has a thriving marine life with vibrant types of fish like blue-barred parrotfish, white-spotted boxfish, and stripped Moorish idol. The water is clear and calm and the ocean is pretty shallow making it just so perfect for scuba diving and snorkeling, even for beginners.
3) Boat rides:
 Travellers who like to explore the marine life of Flic en Flac without actually getting wet can opt for boat rides. Many tour operators arrange for trips on luxurious cruises to the pleasurable banana rides based on your choices to let you have an enchanting experience.
4) Swim with Dolphins: 
The coast of Flic en Flac village has a dense population of these cute mammals. Many tour operators organize tours that let you watch dolphins swim and jump over the surface of the water. In favorable weather conditions, you can also swim with these creatures.
Places to Visit near Flic en Flac Beach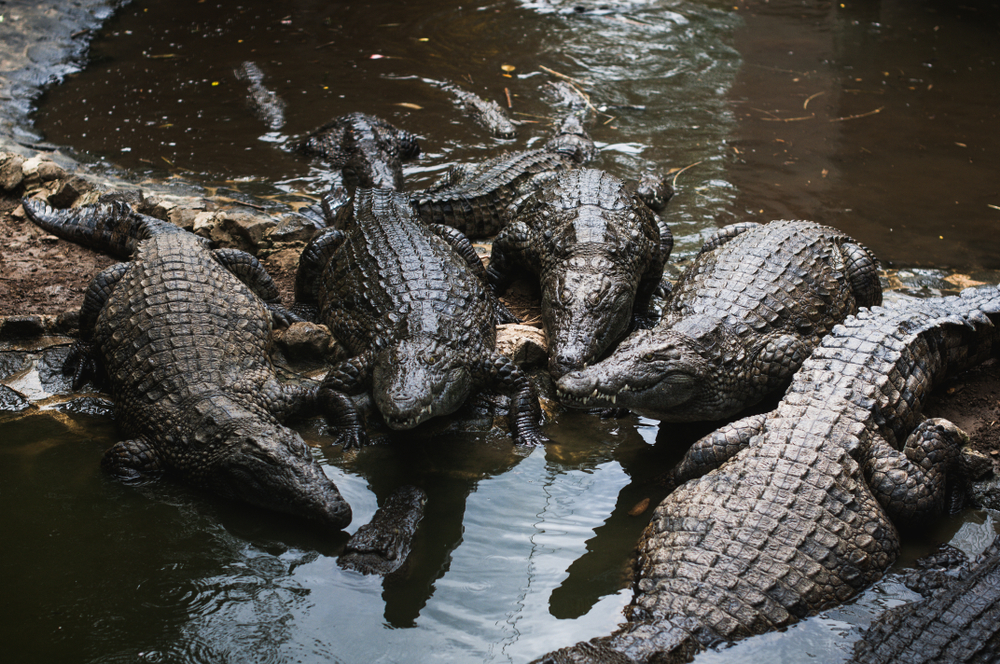 1) Visit the La Vanille Nature Park:
Located about 46.5 km away from Flic en Flac Beach is the La Vanille Nature Park that is home to several species of crocodiles, giant tortoises, wild pigs, iguanas, and deer. Set amidst a tropical forest-like environment, you can also pet the tortoises, watch the crocodile feeding shows and various other nature exhibits at this zoo.

2) Go-Karting at SpeedoMax:
SpeedoMax is one of the best places to visit in Flic en Flac to give yourself a break from the beaches and watersports and to enjoy some time indulging in outdoor activities. With really cool racing tracks, this place is just so perfect for go-karting in this seaside village.

3) Lounge and picnic at Pereybere Beach: 

This alluring beach that is fringed by tall trees is a perfect place to get sunkissed over a drink. The beach is fairly crowded and tourists can enjoy water sports like parasailing, kayaking, and swimming. Tourists who want that extra thrill factor can rent a catamaran and go for the fishing experience. 

4) Go on a wildlife tour at Casela World of Adventures:
This outdoor amusement park near Flic en Flac is home to wild animals like lions, zebras, and cheetahs. The park is popular for safari tours that take you closer to the wild animals roaming freely in their habitat. The park even has camel rides, ebike safari tours, rope bridge walks, and an adventurous zip-lining trail ascertaining a fun-filled day out.
Other Essential Information About Flic en Flac Beach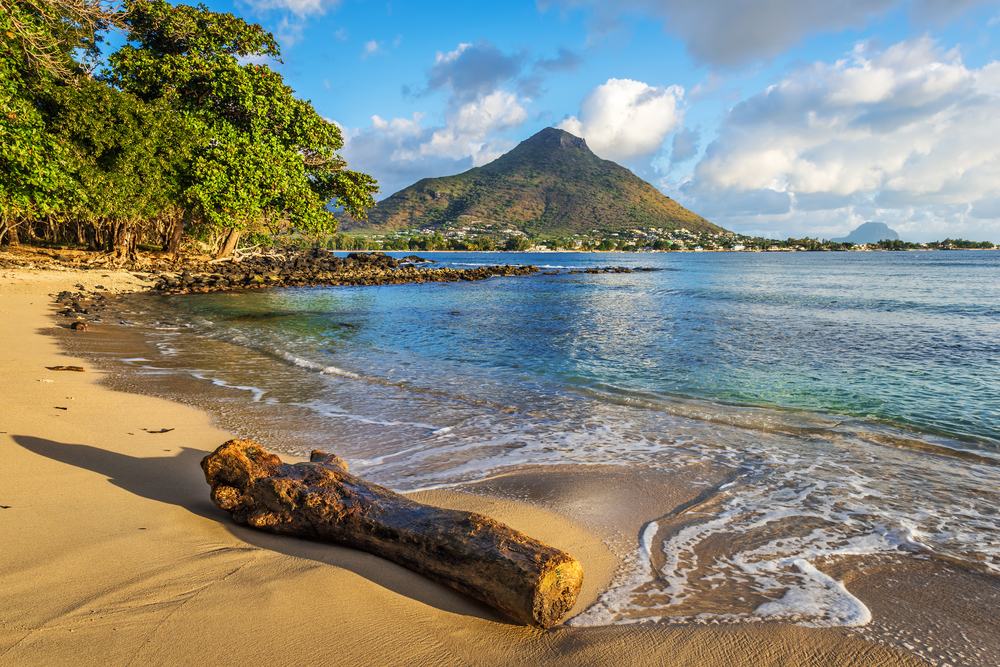 Location: West coast Mauritius in the district of Black River

Best time to visit: December is the most ideal to visit Flic en Flac Beach when the weather is pleasurably hot. Also, December is the driest month in Flic en Flac which means that your itinerary will not be hindered by rain.

Weather of Flic en Flac: Flic en Flac has a tropical climate and the weather remains close to constant throughout the year. The day temperatures are always less than 300C and the night temperatures are more than 200C. There is also abundant rain all through the year.

Shop at Cascavelle Shopping Village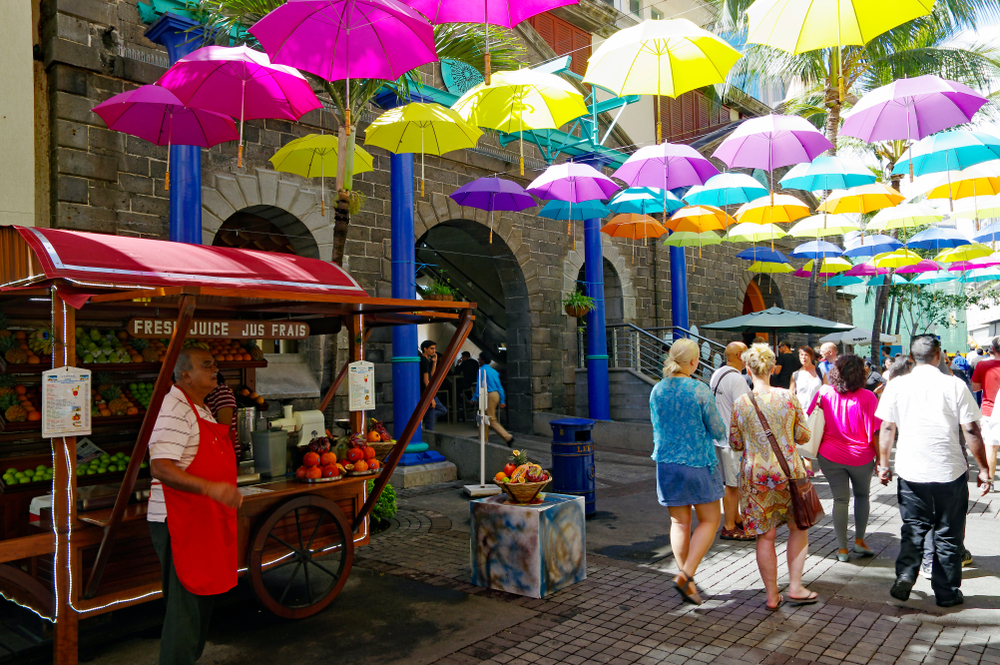 This shopping mall in Flic en Flac has an urban chic interior and exteriors and houses 45 shops - both international and the native ones and 22 eateries. One can shop for apparel, fashion accessories, groceries, and souvenirs at the shops here. The kids' corner and bowling arena at the mall are great places to hang out when holidaying with kids and teens.
Appease your Thrill Quest at Les 7 Cascades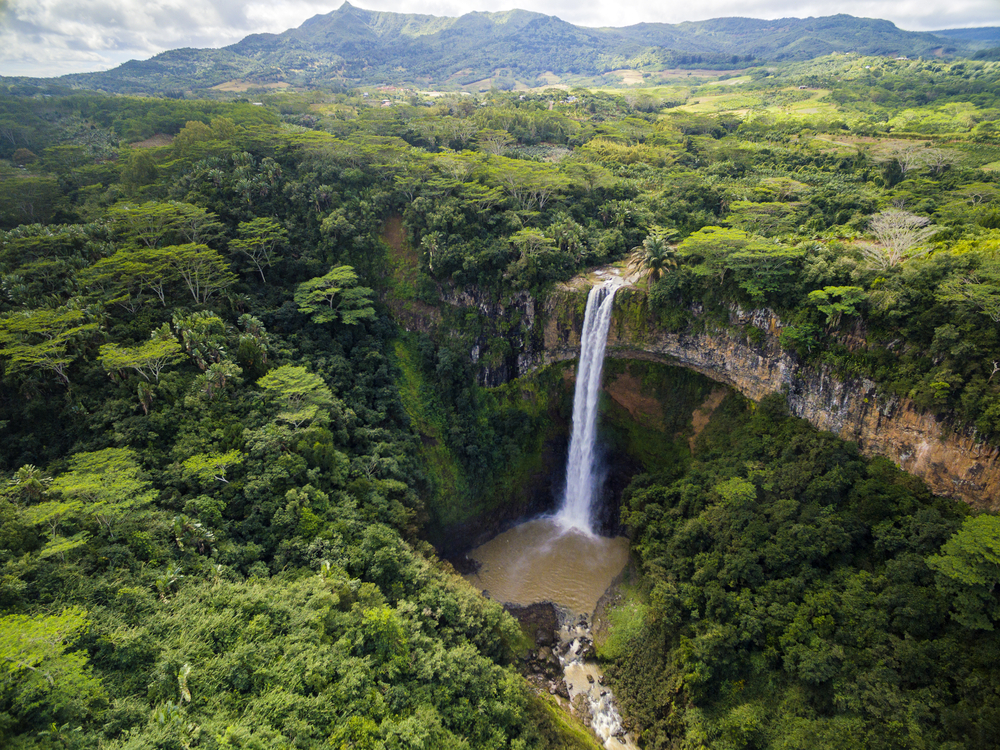 Les 7 Cascades which means "Seven Waterfalls" is a picturesque tourist attraction near Flic en Flac where seven waterfalls simultaneously cascade from a height of 961 feet.
Here, one can hike from the bushes all the way atop through steep rocks and swim at the pools found at the foot of the waterfalls. Canyoning here is outlandish with fifteen meters of abseiling, thirty meters of freefalling and seven meters of jumping. Apart from these, tourists can also experience ziplining at the reservoir.
Time Travel to the 19th Century at Martello Tower Museum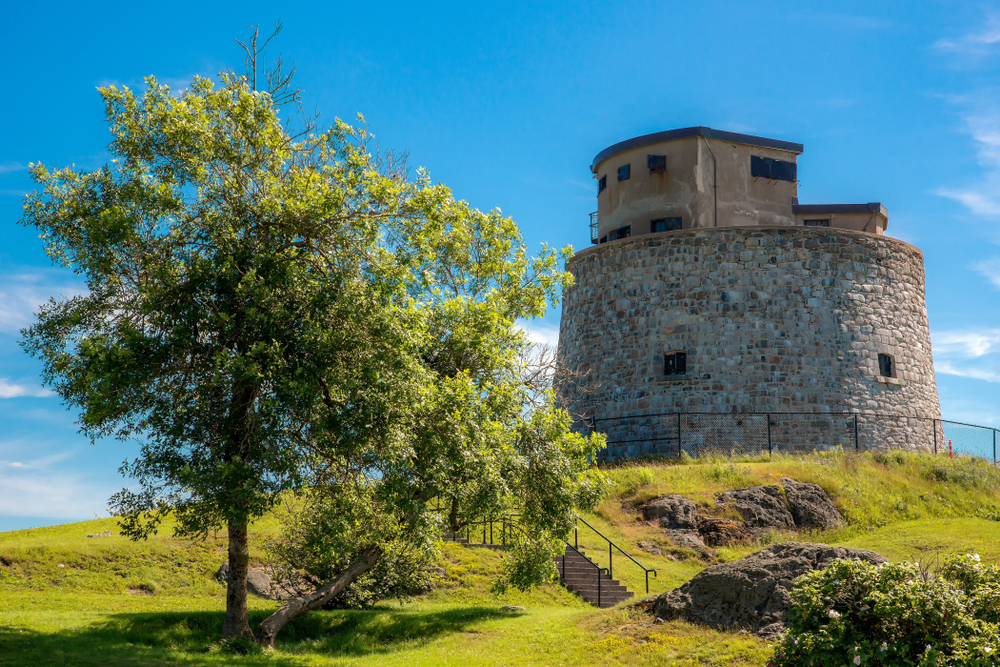 Of the 5 coastal forts of Flic en Flac, the Martello Tower Fort is a 19th-century edifice that has been converted into a museum. The fortress overlooks the LaPreneuse beach and was built by the British to check for invasions from the sea.

The ground floor of the tower contains exhibits and artifacts related to the tower and the first floor is used as the office of the chief officer of the tower. The roof of the tower has cannons on display. There is also a souvenir shop that sells artefacts and books related to the history of Mauritius.

Places to Stay near Flic en Flac Beach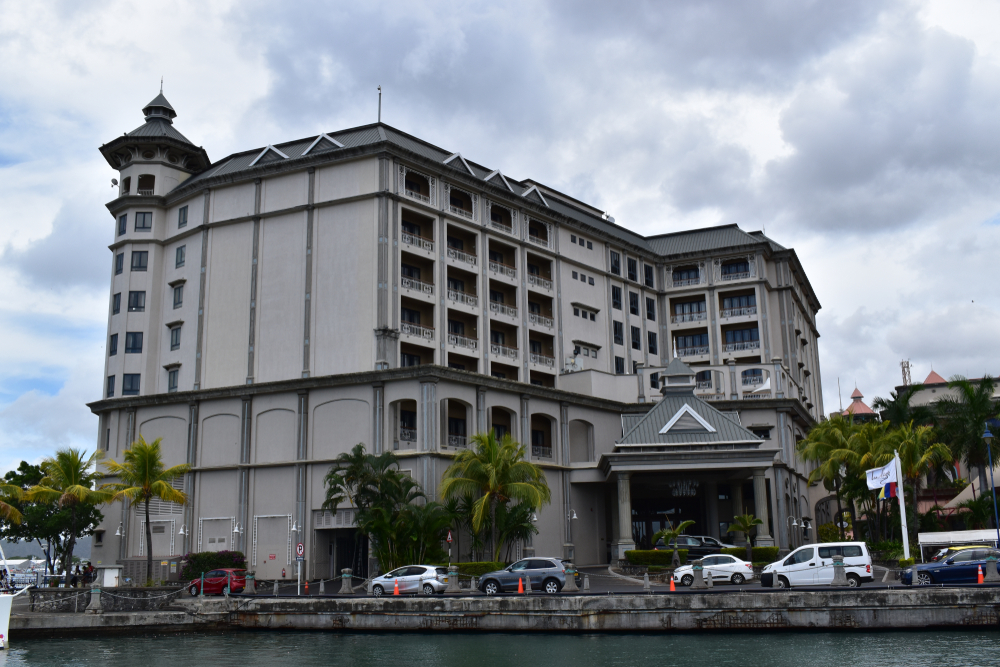 The shoreline of Flic en Flac Beach is dotted with luxury resorts and several other modest hotels and BnBs. Some of the few best places that you could consider staying based on your budget are

1) Sugar Beach Mauritius

This plantation-style resort is one of the most opulent accommodations in Flic en Flac that is just a stone's throw away from the beach. Featuring 238 lavish sea-facing rooms, garden facing rooms, suites, three restaurants and the country's best bars, Sugar Beach Resort redefines luxury to a whole new level
Location:
Wolmar, Flic En Flac, Mauritius
Distance from Beach: 
550 metres
Starting price:
INR 41,500 per night

2) Hilton Mauritius Resort & Spa

This resort is one of the top-rated oceanfront resorts in Mauritius that has absolutely splendid rooms that are loaded with all urban necessities. The restaurants at the resort offer a culinary fest to its guests and the spa treatments are entirely blissful. The highlight of the resort is the dolphin watching trips that they arrange. 
Location:
Coastal Road Wolmar, Flic En Flac, Mauritius
Distance from beach:
950 metres
Starting price:
INR 20,600 per night

3) Aanari Hotel and Spa

Featuring Superior, Deluxe, Club, and Family Club Rooms, Aanari Hotel and Spa is for those looking for affordable luxury.The Amrita Spa at the resort offers rejuvenating, world-class spa treatments. The amenities at the hotel like a fully equipped gym and outdoor swimming pool on a two-tiered sundeck, this 3-star hotel promises a relaxing holiday.
Location:
Royal Road Pasadena Village, Flic En Flac
Distance from beach:
2.5 km
Starting price:
INR 9,000 per night

4) Manisa Hotel

On the west coast of the island along the Coastal Road, lies this beautiful and affordable accommodation that welcomes its guests with comfortable rooms. The rooms are well equipped with air conditioning, telephone, LCD T.V (House Video channel) and a minibar and have delightful ocean views.
Location:
Coastal Road, Flic En Flac, Mauritius
Distance from the beach:
1.7 km
Starting price: INR 5,400 per night

Travellers' Tip before Visiting Flic en Flac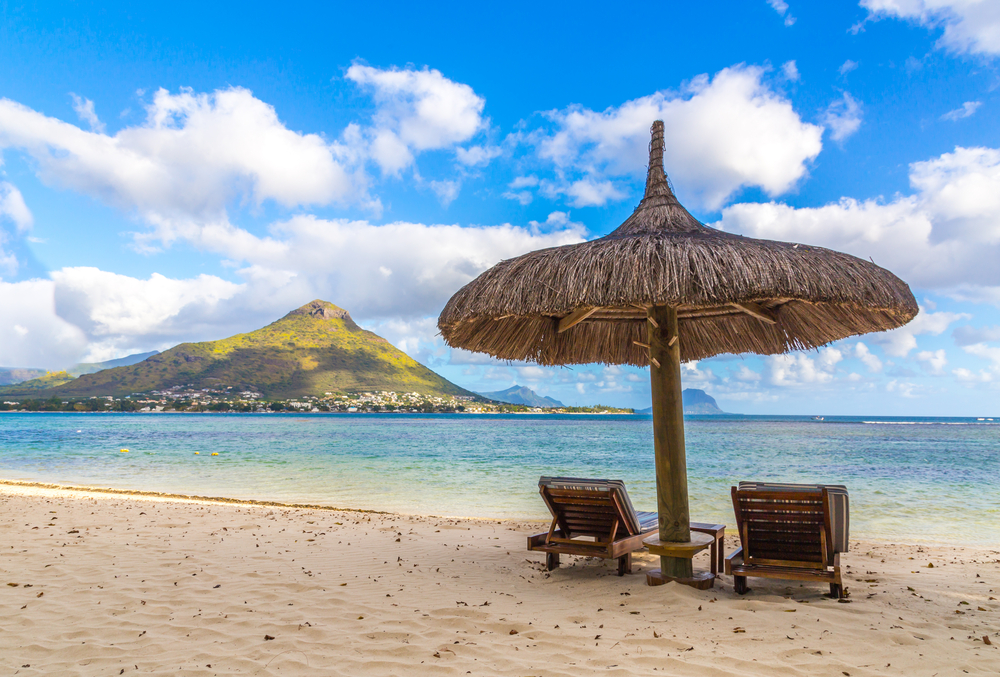 1)
It is advisable to convert your Indian Rupees into Mauritius Rupees at the Mauritius airport itself.

2) Carry sunscreen lotions with good sun protection formula, sunglasses, and hats to keep yourself protected from the sun.


3) Always keep your passports and identity proofs handy.


4) You can wear beachwear to Flic en Flac; nude bathing is prohibited.


5) There are no locker facilities in Flic en Flac Beach. So, keep your belongings safe in the hotel room.


6) Indian Restaurants are available in Flic en Flac and the must-visit ones are Chutneys Indian Restaurant at Cascavelle Shopping Mall and Green Taste Restaurant on Coastal Road.