About Central Market
An extremely famous tourist destination, the Central Market Kuala Lumpur is an iconic landmark of this city. Located in the heart of the city center, the market has been in existence since 1888. Once only a wet market, the place was re-established in the 1980s as the current-day Central Market. 

Also known as Pasar Seni, the market is a paradise for art lovers and shopaholics. Hundreds of stalls line the streets with authentic handicrafts, fabulous boutiques, traditional Malaysian batik items, and numerous souvenirs. A significant cultural marker for the city as well as the country, the Central Market is an official Heritage Site which has been often compared with the likes of Fisherman's Wharf (San Francisco) and Covent Garden (London). 

Aside from the endless shopfronts and food stalls, Central Market is also an important site for several cultural celebrations such as the Chinese New Year, Hari Raya, and the Indian festival of Deepavali. Come during one of these events and you will witness several exhibitions and cultural events taking place here. The market is easily accessible via bus, train, and taxi from all parts of the city.
How to Reach Central Market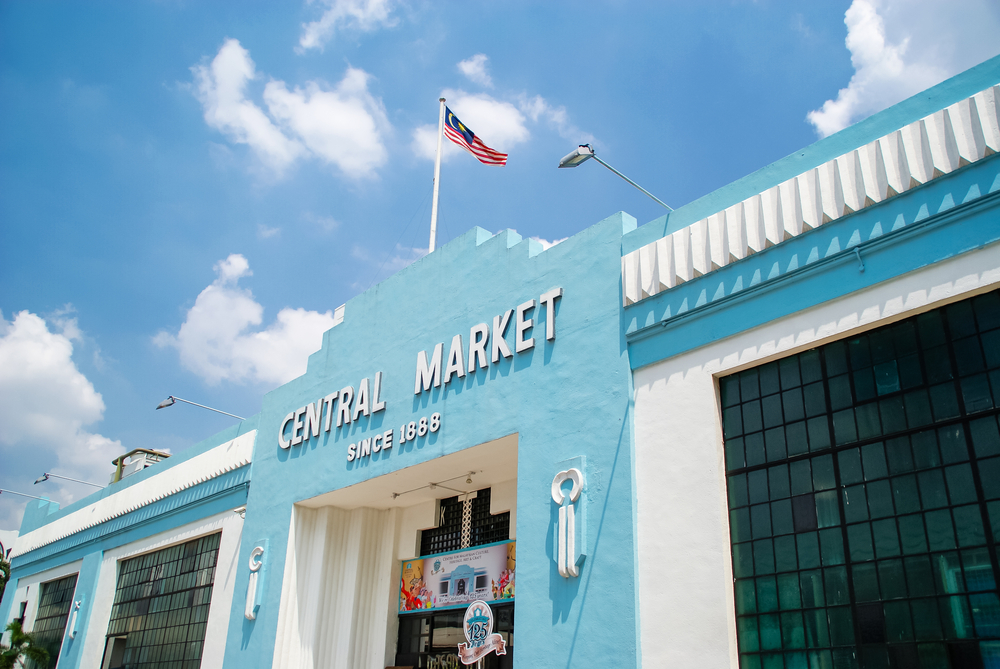 The Central Market Kuala Lumpur is located in the city center and can be easily accessed from any part of the city. If you are trying to get to the market, here are the following options you can try:

By Taxi –
This is the fastest but the most expensive way to get to the market. 

By Train –
Depending on where you travel from, you can either take the Kelana Jaya Line to get to Pasar Seni station which is right opposite the central market; or, you could take the Ampang Line to get to Masjid Jamek Station which is approximately 15 minutes' walk from the Central Market.

By Bus –
There are three kinds of bus services you can avail to come to the market. The first option is to take the usual Rapid KL bus. Alternatively, you can get on the KL hop-on-hop-off city tour bus that makes a stop right outside the market. Lastly, you can avail the free Go KL tourist bus (Purple line) which will drop you right opposite the market.

On Foot –
Central Market is only a 5 minutes' walking distance from Chinatown.
What Not to Miss at Central Market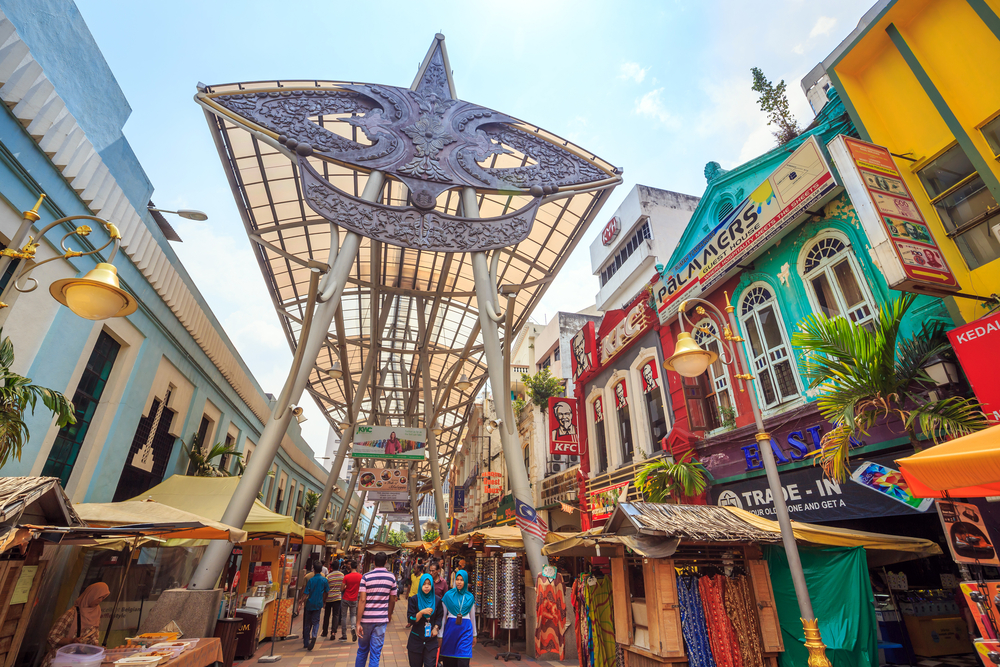 The Central Market Kuala Lumpur has a lot to offer for all its visitors. Some of the things you can shop and do at the market are:

1. Shop for authentic Malaysian handicrafts and products
The market has been Malaysia's favourite place to shop since 1888. Home to several shopping stores featuring traditional Malaysian souvenirs to electronics and apparels, you can find just about anything here. 

2. Fish Spa
For those who aren't scared to try something new, Central Market has its very own fish spa, where you can get your feet pedicured by a tub filled with tiny fish who nibble away the dead skin, and leave your feet feeling rejuvenated. 

3. DIY Batik Painting
If you want to try your luck with authentic Malaysian batik painting, the central market is the perfect opportunity for you to indulge in some DIY batik art. 

4. Illusion 3D Art Museum
A fun and exciting place for families with kids, the 3D Art Museum offers you over 35 unique 3D paintings and Augmented reality videos. You can literally jump into a painting to give it a whole new dimension.
Places to Visit near Central Market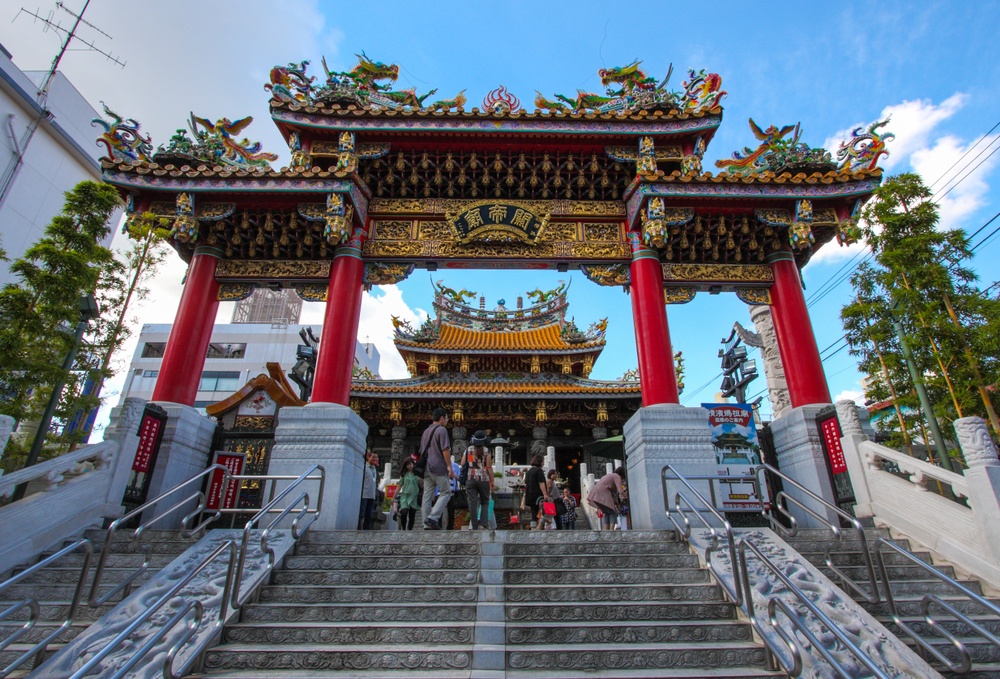 Strategically located in the City Center, Central Market Kuala Lumpur offers easy access to quite a few significant places in the city. Some of the most important ones are:

1. Chinatown, Petaling Street
A lively market place with stalls selling everything from souvenirs to street food, the 'Chinatown of Kuala Lumpur' is a bustling place to explore, especially in the evening. It's also a good place to shop for fake branded products. 

2. Kuan Ti Temple
In existence for as long as the Central Market, the iconic temple with a hard-to-miss bright orange façade is a shrine dedicated to the Taoist God of War, Guandi. Visitors have a chance to appreciate replicas of the weapons used by the patron saint of martial arts. 

3. Sri Mahamariamman Temple
Built in 1873, the temple is the main place of worship for Hindus in Kuala Lumpur. Constructed with gorgeous Italian and Spanish tiles, the temple has five tiers adorned with Hindu deities, and an imposing 75 feet tower that serves as the entrance for the inner sanctum.
Other Essential Information About Central Market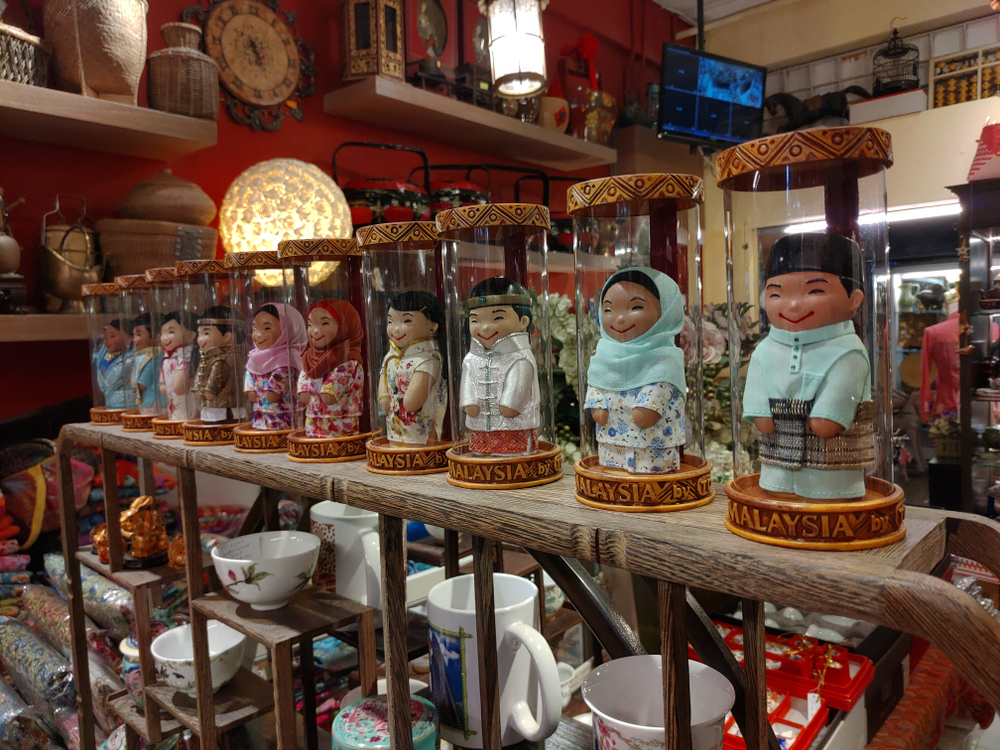 Location:
Jalan Hang Kasturi, City Centre, 50050 Kuala Lumpur, Wilayah Persekutuan Kuala Lumpur, Malaysia

Timings: 10:00 AM to 9:30 PM every day
Distance from city centre:
Central Market is located in the city center.
Places to Eat in Central Market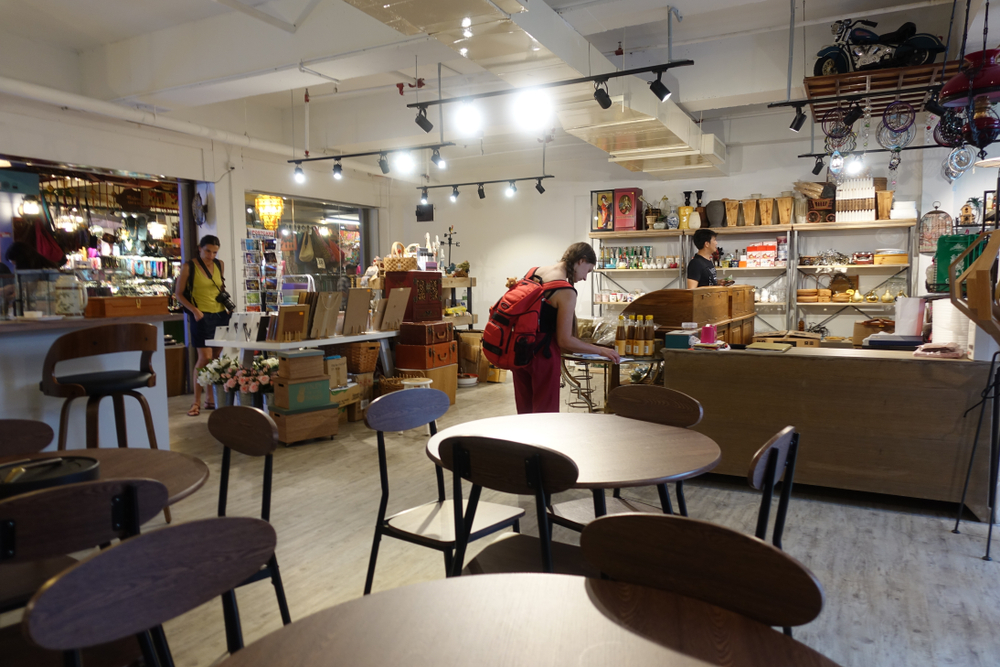 There are quite a few places in and around the Central Market to grab a casual bite or have a hearty lunch or dinner. Here are a few of them:

1. Ginger Thai Cuisine
Located within the Central Market complex, the place is known to be one of the best choices for Thai delicacies. The restaurant also serves Asian, Indochinese, and Seafood items. 

2. Food Court
The Central Market has a substantial food court located at the Mezzanine floor. There are several different food stalls at the court that serve coffee and light snacks to authentic Malaysian chicken rice and Roti Canai.  

3. Rasa Kelantan
Specializing in halal, Asian and traditional Malaysian cuisine, Rasa Kelantan is a favourite among locals and visitors alike. 
Places to Stay near Central Market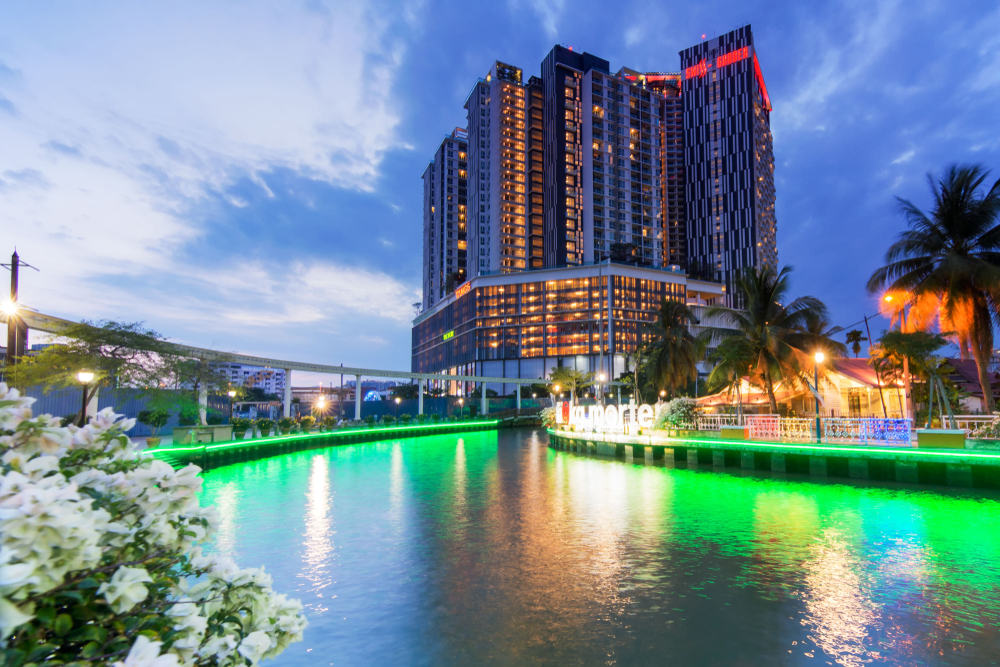 There are a lot of accommodation options near Central market. Some of the most recommended ones are:

1. Pacific Express Hotel Chinatown
Within a walking distance from the Central Market, the hotel offers 24-hour front desk and a range of fully-furnished guest rooms. The property offers complimentary WiFi throughout. 

2. Travelodge City Center
A stone's throw away from Chinatown and the Central market, the Travelodge City Center offers contemporary rooms with ensuite bathrooms, currency exchange, and a friendly 24-hour front desk.

3. Space Hotel @Chinatown Kuala Lumpur
A unique accommodation option featuring capsule-style single and double bedrooms, the Space Hotel is a great choice for solo and group travellers as well as female travellers, who can rent a bunk at one of the female-only dorms. 
What to Shop at Central Market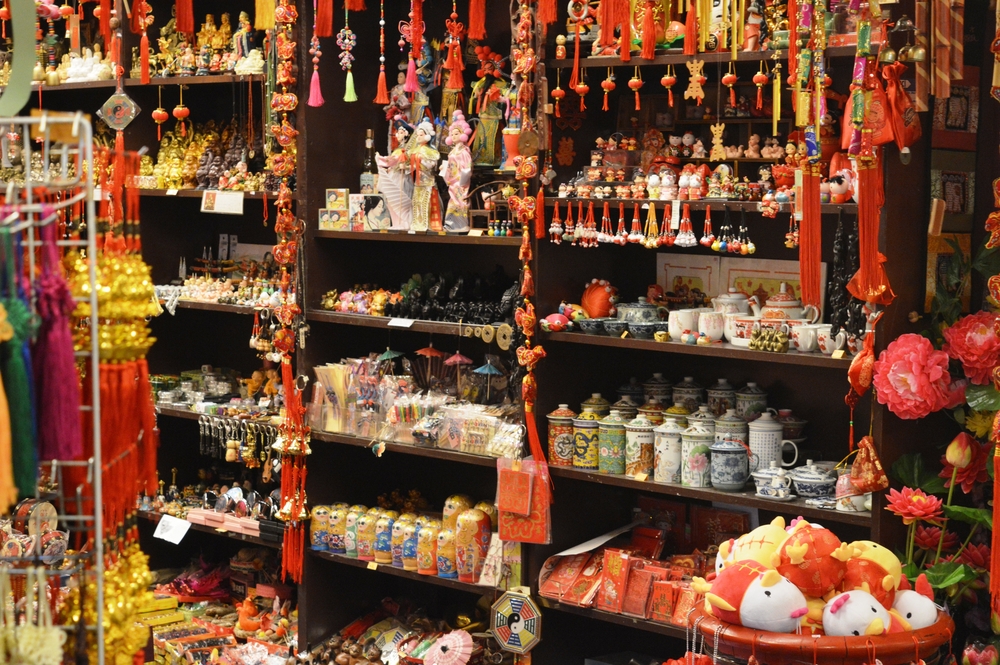 Although the shoppers mainly love to buy the rich and impressive handicrafts here, Central Market of Kuala Lumpur is packed with a variety of shops selling amazing souvenirs and beautiful local arts. Featuring an art-deco style construction and categorized into sections, this market sells umpteen varieties of items in the traditional stall-style concept.
Receiving the maximum influx of shoppaholics during Deepavali, Chinese New Year, and Hari Raya, the Central Market of Kuala Lumpur gets shoppers from across the world, who usually buy:

- Malaysian sweets and snacks such as Keropok and Kueh

- Authentic Pearl jewelry including pearl studded earrings, bangles, rings, and necklaces  

- Silverware

- Laser-cut sculptures and portraits of Asian landscapes and landmarks

- Embroidered tablecloths and dress materials

- Antique home decor

- Peranakan-style furnishings and fixtures

- 2D art pieces 

- Batik products like printed tops and patterned clothes

- Antiques including Chinese porcelains, carvings from Cambodia, Malay anklets, and Persian carpets

- Pewter items

- Spa and beauty products including traditionally prepared Malay soaps, detergents, and lotions

- Handcrafted pottery including ceramic plates, bowls, and vases  
Travellers' Tip before visiting Central Market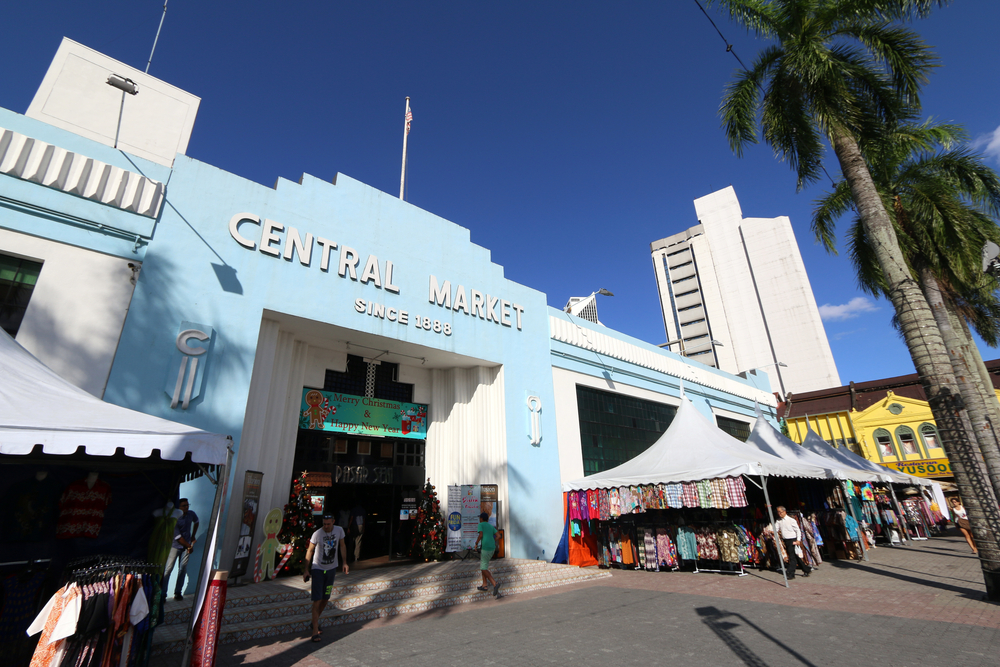 Central Market Kuala Lumpur is a great place to be with friends and family. Here are a few things you should keep in mind while visiting the market:

- The market has been in existence since 1888 and is considered a Malaysian heritage. Be respectful of the surroundings.

- The shopping complex has much more than just stores. The annexe, situated behind the main building, is a great spot for art lovers as well as young adults. 

- There are plenty of restaurants within the market. So, you can always stop for a quick bite or a proper meal.

- Exploring the market could take a bit of time and more walking than usual. Wear comfortable clothes and shoes.