About Vondelpark
Just like other popular cities, Amsterdam also has its iconic park named Vondelpark. Opened for the public in 1865, the park is built in the heart of the city and often called "Green Heart of Amsterdam". Similar to Hyde Park in the same city, this is the largest public park in Amsterdam.

If you do not wish to stroll through the busy streets of Amsterdam and want some quiet time for yourself, then Vondelpark is your destination in Amsterdam. Spread across a massive area of 120 acre in size, the Vondelpark is not just a regular park, but it provides you with a lot of other options for adventure sports to spend some quality time with your family or friends.

More than 150 tree species and a wide range of animals could be spotted in the park which also includes porcupines, squirrels, blackbirds, sparrows, etc. As thousands of people make their way to this park every day, the annual footfall of visitors strikes higher than 10 Million in a year.

The park is a wonderful hideout from the bustle of the city as you can come here to rejoice on a bright and sunny day. You could take a walk between the lakes, ponds and the woods of the park or relish on the steaming hot food served at various cafes.

You could grab a bite and a beer from the cafe and laze around the corners of the park. Besides these, you can also hire a bicycle from the park and give yourself an amazing ride around the park.
How to Reach Vondelpark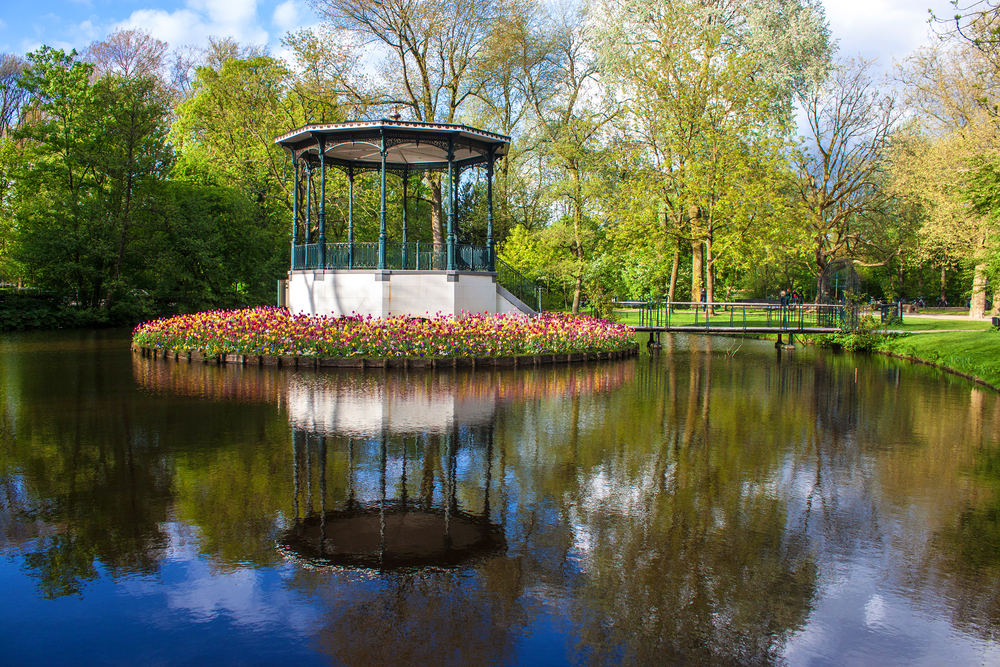 There are 3 Major ways to travel from Amsterdam Airport to Vondelpark and here is a breakdown of all of them:

Train:
Board on a Train from Schiphol to Station Amsterdam Zuid WTC, which will consume around 7 minutes of yours. After that, from Station Amsterdam Zuid WTC you need to take a Tram 5 going towards the Central Station. Tram journey will last for around 6-7 Mins and you need to de-board the tram at Leidseplein, from there you can walk till Vondelpark which is just 300 meters away.

Bus:
Another way is to catch Bus Line 397 from the Airport and get down at Emmastraat and walk from there to Vondelpark at a distance of 1.5 KM. The journey will conclude in around 32 Mins and will cost approximately 3-4 Euro.

Car:
Taking a Taxi for the commute is the fastest option as it would only take 15 mins. However, the cost would be on a little higher side with 40 Euros a ride.
Best Time to Visit Vondelpark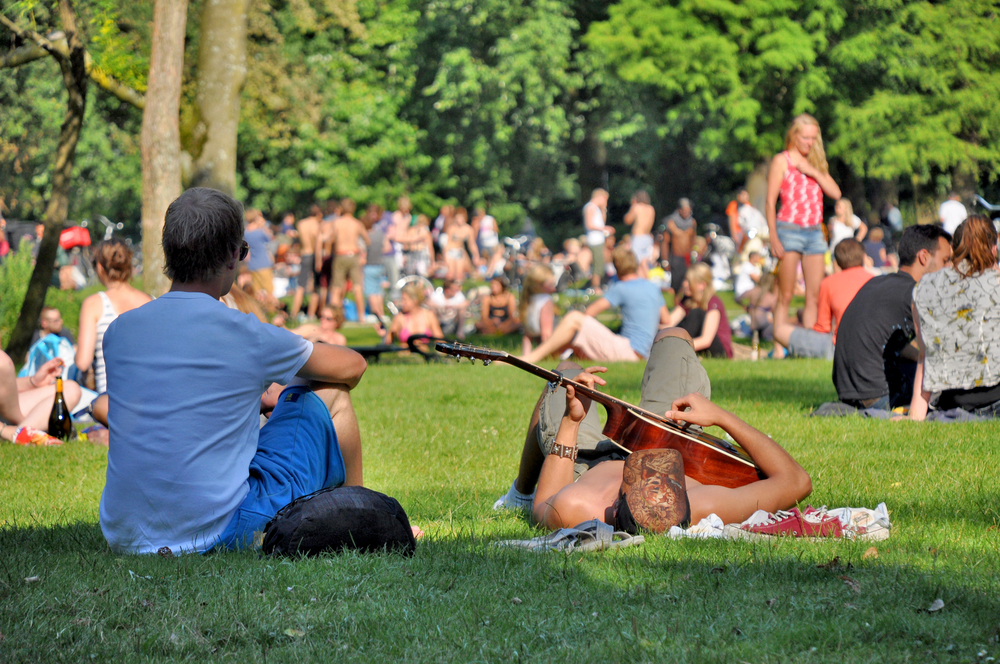 There is no certain time to visit the Vondelpark as it is open to the public throughout the year from Sunrise to Sunset. Though there are multiple shows that take place during certain times of the year, you surely do not want to miss out on the amazing events here.

During the summertime, there is an annual Open Air Theatre festival that takes place in which there are multiple theatrical exhibitions, modern dance and Stand-up acts, etc. are performed. This festival starts with the month of May and goes on till September.

The Vondelpark hosts one of the biggest Pride events in the world, named Pride Amsterdam. It serves as an opportunity for people of all ages to gather there and learn more about the LGBTQ community and heritage.
Also throughout the year, the Vondelpark keeps holding cultural events and attracts around 10 million people yearly.
What Not to Miss at Vondelpark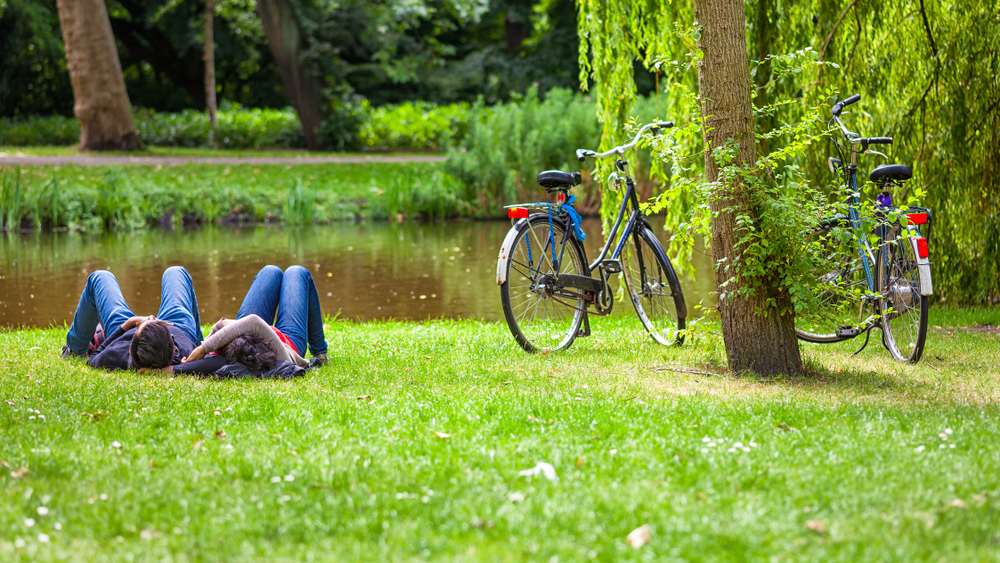 Here are some of the best things to do near Vondelpark:
1. Go Shopping
You can opt for well-known shopping streets, PC Hoofstraat and Beethovenstraat. Both of these shopping streets are pretty much crowded because of its popularity. If you are looking for a quieter place to shop, go to Cornelis Schuytsraat.

2. Yoga and Meditation
Dee Roos is the one-stop place for wellness and healing. You can engage yourself in various yoga and meditation courses here. The place is also equipped with a kitchen, terrace, gift shop and yoga & meditation room.

3. Equine Enthusiast
Tourists interested in equine can fulfil their craving at Hollandsche Manege, which is Vienna's celebrated Spanish Horse Riding School. You can have a peek of the horses and watch their trainers train them, from an upstairs café.

4. Visit to nearby Museums
Vondelpark is a stone-throw distance from some of the popular museums of Amsterdam. You can choose anyone between the Van Gogh Museum, the Rijksmuseum and the Stedelijk museum as each one is better than the other.


Places to Visit near Vondelpark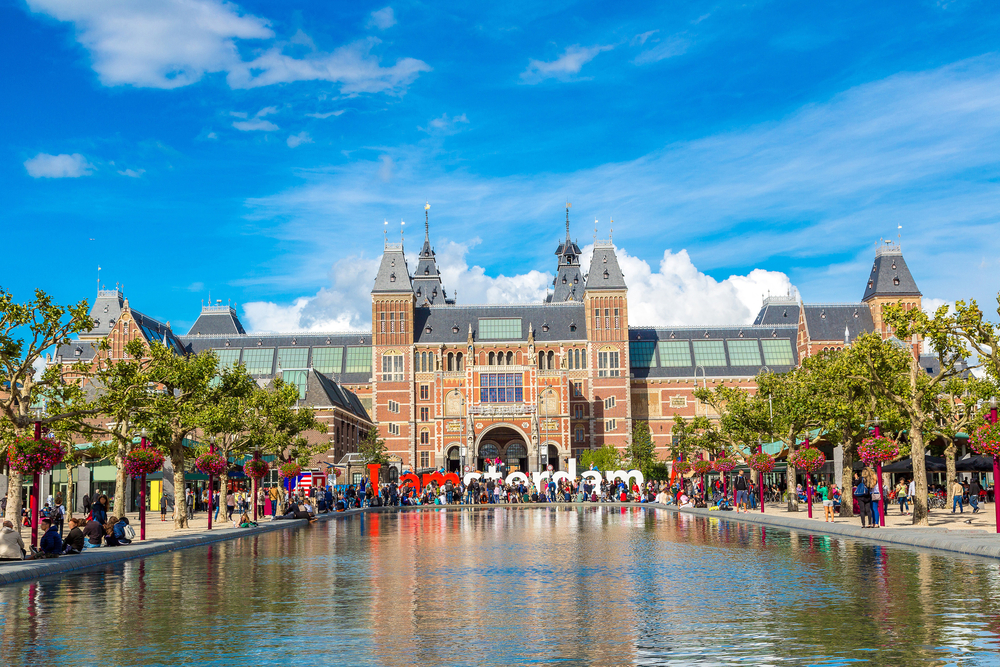 1. Rijksmuseum
At a mere distance from Vondelpark, the Rijksmuseum is a famous tourist spot and renowned museum in Amsterdam. The museum takes you through 800 years of Dutch and global history.

2. Overtoop
If you are striving with hunger after a lovely walk in the Vondelpark, then you must head towards Overtoop. It is a popular dining street on the west side of the park where you will have plenty of cuisines to choose from.

3. Kinderkookkafe
If you are accompanied by your kids, then Kinderkookkafe is the best place you could take them. Besides serving lip-smacking food, they have mini food counters where kids can prepare their own meals under the supervision of the hotel staff. 

4. Orgelpark
Orgelaprk is currently a classical and jazz concert site, which used to be a church back in the day which is one of its kind and must be there on your to-do list. Kindly go through their website for the concert calendar and ticket information.
Other Essential Information About Vondelpark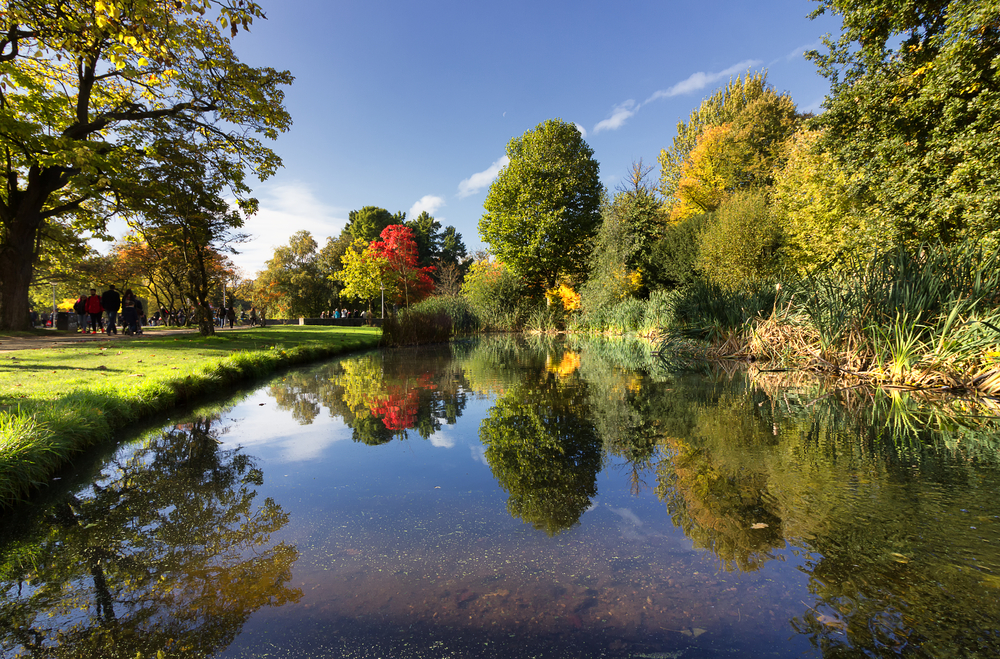 Location:
Amsterdam, Netherlands

Opening Hours: Although there are no certain timings for closing the park, the events over here start closing by 8 pm.

Entry Fee: There is no entry fee to visit the park but you will have to pay for the particular event you will be attending.

Photography: No charges.

Distance from Amsterdam Airport: The Amsterdam Airport is situated at a distance of 13.6 KM from the Vondelpark. This will take around 20 mins to cover by road and 55 mins by train.


History of Vondelpark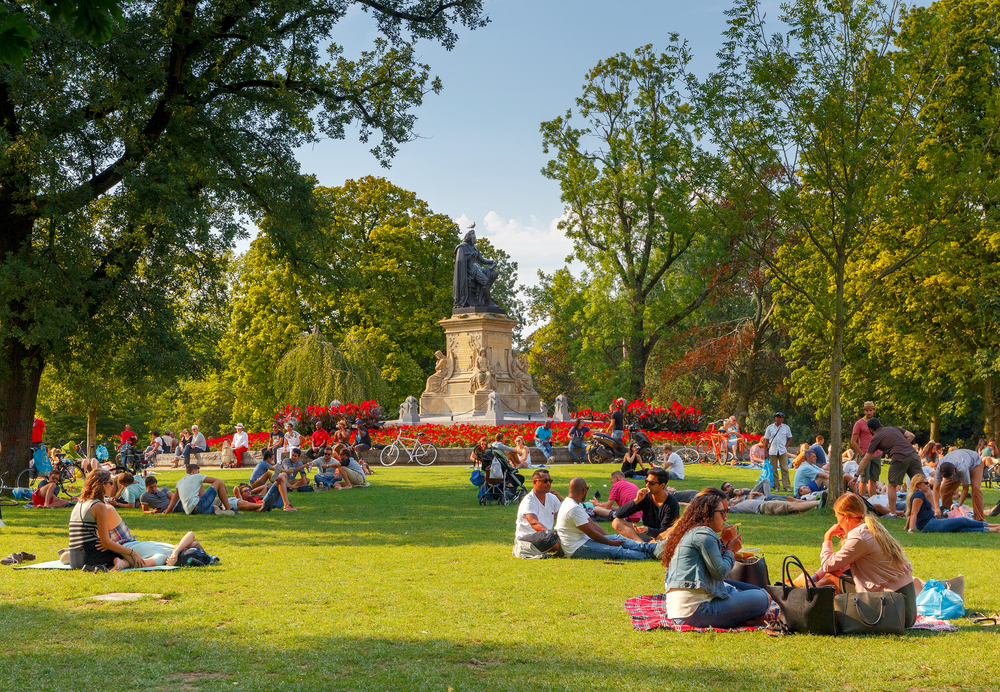 Christiaan Pieter van Eeghen led a group of people to establish this park in the year 1864. Later during 1865, the park was designed and in 1867 a statue of writer and playwright Joost van den Vondel was placed in the park. This is the reason behind the name of this park.

During the 19th century, in 1936, a rose garden was created in the park. During the following years, the overall maintenance of the park was tuned out to be very expensive, as a result of which the park was donated to the city of Amsterdam in 1953. Later during the 1960s, the park was renovated again along with the installation of a children's playground, flower power area, and open-air theatre.

As a result of the new restoration from 1999 to 2010, the grass field was turned into a field where people could play sports and the paths as bike paths.
Open Air Theatre in Vondelpark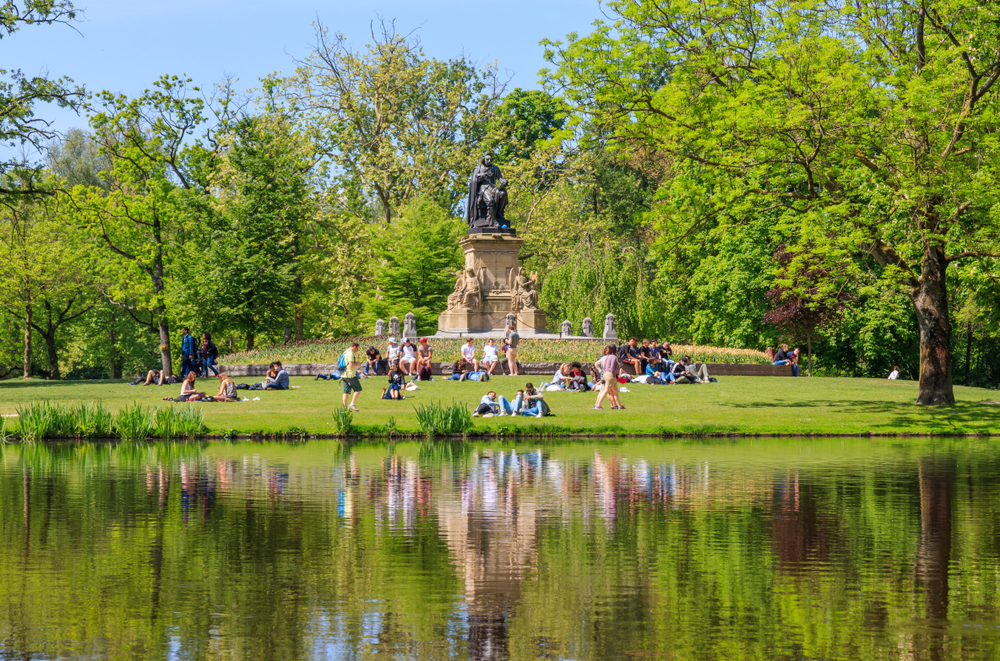 Open Air Theatre is a yearly festival that takes place at the Vondelpark from June to September. This festival is packed with dance, cabaret, theatre performance for children, stand up comedy and a lot more. The best part is that there will be no entry charge for this Open Air Theatre but voluntary donations are appreciated.


This festival kicks off in the Month of May with various interesting festivals. In the beginning, you will find the Liberation Festival for Children. From June onwards you will have plenty of options on your plate to choose from every Friday and Saturday evening and Sunday afternoon. Make sure to reach early as this place gets jam-packed during this festival.


Friday Event in Vondelpark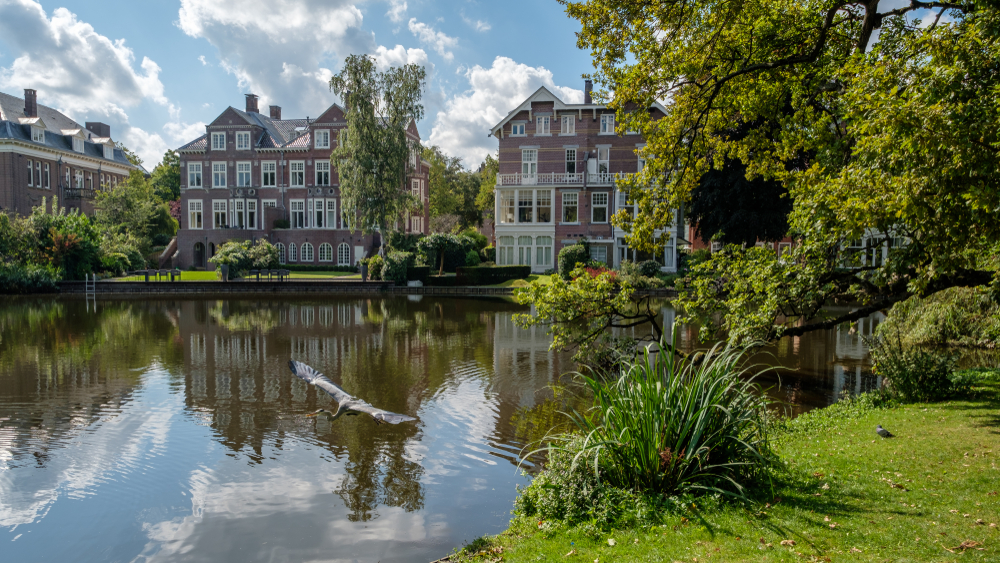 Every Friday evening is reserved for The Amsterdam Vondelpark Festival which starts at 20:30 Hrs with a contemporary and modern dance performance. Also on Friday, there is the Friday Night Take that takes place in front of the Filmmuseum.


Places to Eat in Vondelpark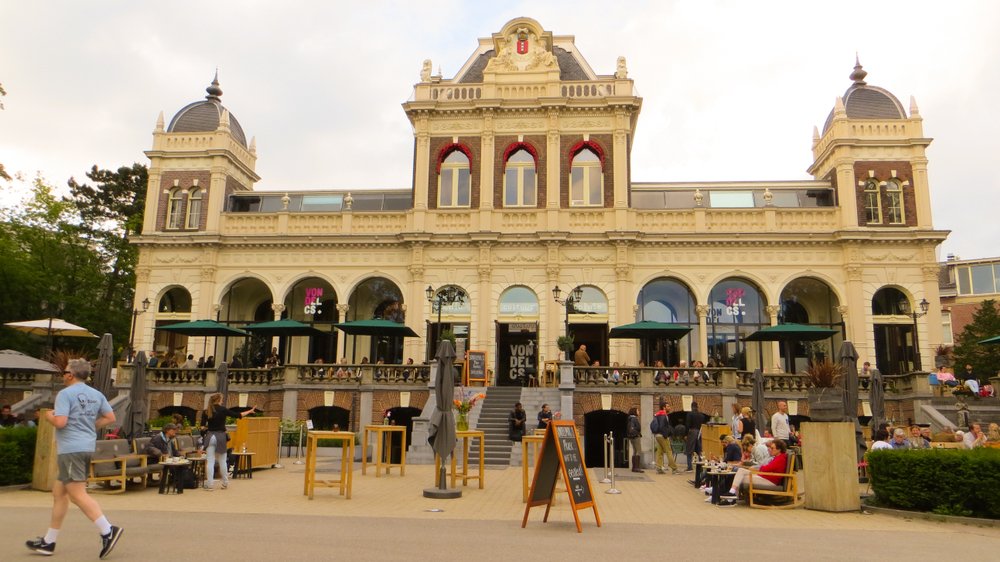 1. Blauwe Theehuis
Blauwe Theehuis is the place where you can find moderately priced meals in a monumental "tea house", but since the place is immensely popular, you may find it busy almost all the time. So, make sure you have time in your hand.

2. Hap-Hmm
Hap-Hmm place provides basic food from the Dutch culinary made with simple and traditional techniques. You can relish on some truly authentic Dutch taste without shelling out a huge amount from your pocket.

3. Blauwe Amsterdam
Blauwe Amsterdam is one of the top Indonesian eateries in town, which is famous for its rijsttafels meals.

4. Pasta Tricolore
Pasta Tricolore is an Italian espresso bar and trattoria that provides you with a menu of sandwiches, antipasti, and entrée. Dining In and Take away, both options are available here.


Places to Stay near Vondelpark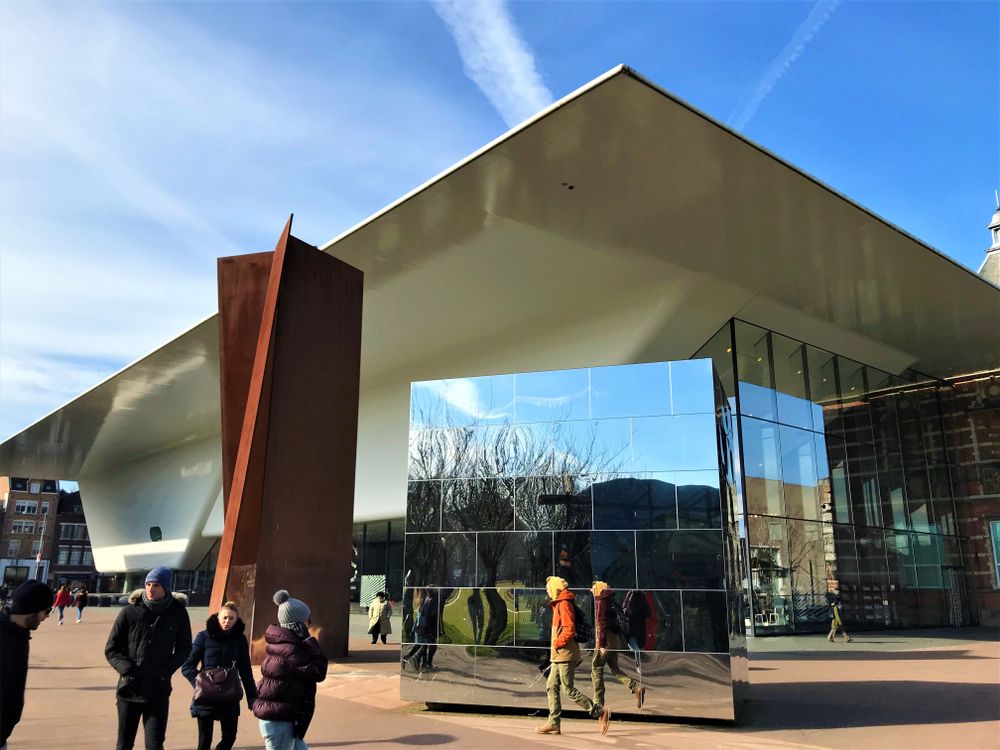 1. Conservatorium Hotel
Opposite to Concertgebouw, there is this eight-story five-star hotel called Conservatorium Hotel. Originally this place used to be a bank and later on, the city's Conservatorium of music. This place has got contemporary style rooms along with designer furnishing.

2. Hotel Not Hotel
Located only 250 meters from the popular street kinkerstraat, this place is a total work of art. There are beds shaped like Tram 965, you can get cozy in a cute blu-white VW van or you can climb a ladder to a crow's nest. 

3. Stayokay Amsterdam Vondelpark
This is a 536-beds hostel which provides private and shared rooms as well. Because of the affordable prices and is situated in the Vondelpark only, this place is quite popular amongst tourists.