About Paranthe Wali Gali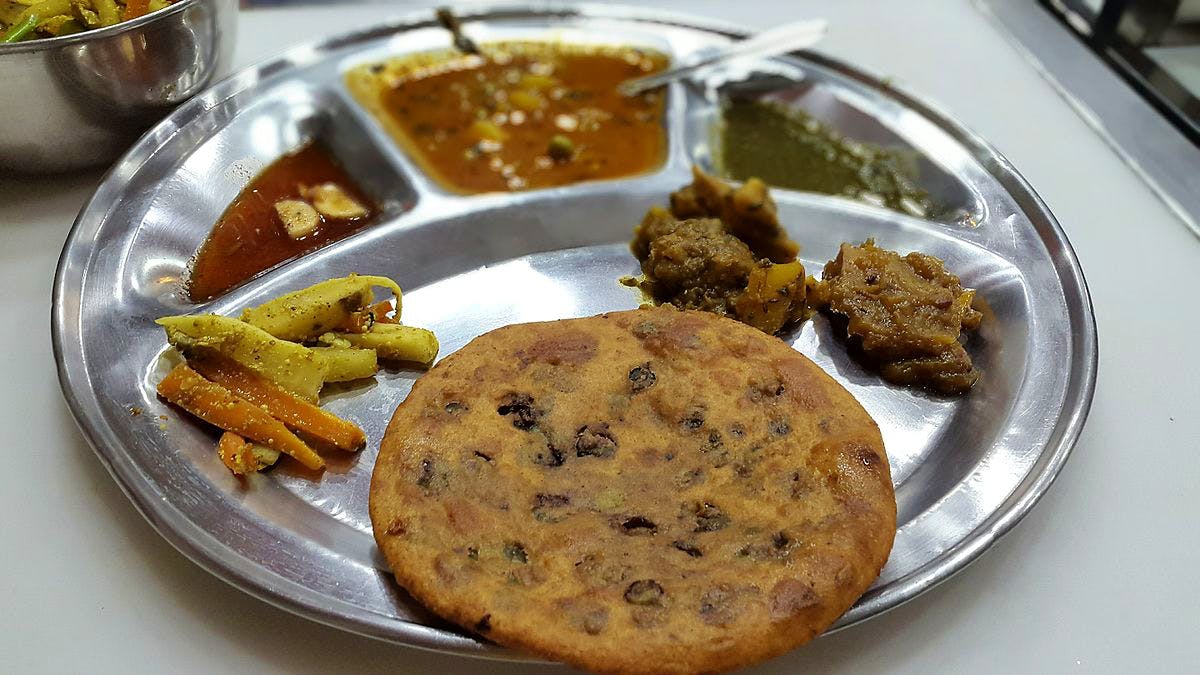 Paranthe Wali Gali is a famous street in Chandni Chowk known for selling the best parathas in the city. This legendary street is a haven for foodies who're on the lookout for a scrumptious range of parathas that can instantly bring water in their mouths. This street houses some of the oldest shops which have been in the business of serving tasty parathas for ages.

The parathas that are sold at these shops are quite different from the Punjabi parathas that are roasted in ghee. The parathas served at Paranthe Wali Gali are a mixture of bedmi poori that is deep-fried and Punjabi paratha in which ghee is smeared at the top.

This street always seems bustling with the crowd due to the gastronomical experience that it offers to the visitors. Unimaginable and scrumptious fillings like matar, khoya, papad, bitter gourd, banana, rabdi, etc. are available here in the parathas. These parathas are served with curries, mint chutney, tamarind chutney, and an exotic preparation of sweet pumpkin. You can also have delicious lassi over here that is served in a kulhad for that lip-smacking taste.

From the greatest leaders to celebrities, nobody has been able to resist themselves from experiencing the magical allure of this paratha paradise. After all, you get the option to whip off every kind of paratha that you can ever imagine over here. So get ready to experience the medley of flavors and a lip-smacking binge of scrumptious parathas by visiting this food paradise.


History of Parathe Wali Gali
Paranthe Wali Gali has a culinary cuisine of sweet and spicy parathas, but that isn't how it has always been. One of the oldest shops residing within the Gali is that of Pandit Gaya Prasad Paranthe Wala, which dates back to the 1870s. The legacy carries on to date, making it one of the most visited places in Delhi.


Followed by Pandit Gaya's Parathas, three other shops opened around the same area – Pt. Gaya Prasad Shiv Charan Paranthe Wala, Pt. Kannaiylal Durga Prasad Dixit and Pt. Baburam Devidayal Parathe Wala.

The popular upsurge of tourists and Delhites that were attracted to these shops gained popularity all across town, and before you know it, the area was flooded with up and coming parathas, sweets, desserts, and whatnot! Each shop tried something different to attract customers, and that's how the Parathe Wali Gali came into being.
How to Reach Paranthe Wali Gali


The Parathe Wali Gali is at a distance of 12 km from the Delhi airport, and it would not take more than 30 minutes to cover this distance. The fastest and most convenient way to cover this distance is via hired cabs or taxis from right outside the airport. There are various online cab options available at and around the airport too.
There is, in fact, a direct train from the Indira Gandhi International Airport arriving at the New Delhi Station, which is only a few meters from the Parathe Wali Gali.
Best Time to Visit Paranthe Wali Gali
The best time to visit Parathe Wali Gali is during autumn, from August to September. Since Delhi experiences extreme temperatures both in summers and winters, it becomes harder to sightsee and try all the delicacies served on street-side stalls, cafes, and restaurants. In fact, the heat of summers is almost unbearable, and the steaminess of parathas does not help.

However, during autumn, the temperature is only mildly cold in the evenings, which makes it perfect to resort to hot parathas served with sweet and spicy chutneys. After some scrumptious dessert, you can also have coffee that adds to the culinary experience in this mild cold. Monsoon in Delhi comes bearing unpredictable and heavy rainfall, which makes it difficult to visit these stalls, as most of them have outside spaces reserved for seating.
What Not to Miss at Paranthe Wali Gali
Famous places to eat in Paranthe Wali Gali


Parathas aren't the only thing Paranthe Wali Gali is known for. They also serve rabris, halwas, and spicy gravies with your parathas that are bound to make you go for seconds. Here is a list of the most famous stops you must make when in Paranthe Wali Gali:

1. Kanhaiyalal Durga Prasad Dixit Parathe Wala- There are a bunch of benches and tables at Kanhaiyalal Durga Prasad Dixit Parathe Wala, but unless you are going in a large group, you will have to share your table with a stranger during the peak times.

Here, a thali with aloo in a spicy gravy, petha, and sweet banana chutney awaits your arrival. You can pick your option of paratha from a dozen written down on the menu. Their best served parathas are bhindi, gajar, and banana. Yes, you read that right! Banana paratha is mostly a desert with the fillings of banana and rabri.

Location: 36, Gali Paranthe Wali, Chandni Chowk, New Delhi

Price for two: INR 150

2. Sharma Bhojnalaya- Right next to the Kanhaiyalal Durga Prasad Dixit Parathe Wala is the Sharma Bhojnalaya, which serves the milkiest and sweetest lassis available in town. They use earthen pots, colloquially known as kullads, to serve lassis, thick in taste but not heavy. You can ask them to bring your lassi at the table at Kannaiylal's and immerse into the sweet and spicy bliss of this combination.

Location: Paranthe Wali Gali, Chandni Chowk, New Delhi

Price for two: INR 100

3. Babu Ram Parantha- Babu Ram Paranthe has a repertoire of exciting dishes, one of them being the papad paratha – and it's exactly what you think it is! Papad stuffed with potato. Another exciting culinary dish is the meva paratha. You should definitely bite into their dal parathas!

Location: 1984 & 1985, Gali Paranthe Wali, Chandni Chowk, New Delhi

Price for two: INR 100

4. Jung Bahadur Kachori Wala- If you want to try the best of kachoris, then you must visit Jung Bahadur Kachori Wala. Here, they are served in a bowl with a mildly spicy stuffing and dipped into the soaking hot and sweet aloo curry. The crispy kachoris coupled with the curry make for a delightful treat, and the tinge of coriander topped on it only adds to its taste.

Location: 1104, Gali Bhojpura Road, Chandni Chowk, New Delhi

Price for two: INR 100

5. Pandit Gaya Prasad Shiv Charan- Pandit Gaya's khurchan and Pudina Parathas will make your taste buds go popping and exploding. Khurchan is more like a dessert paratha, while pudina paratha is stuffed with pudina, or mint chutney and garnished with coriander and pudina powder.

Location: 34, Gali Paranthe Wali, Chandni Chowk, New Delhi

Price for two: INR 150

6. Kedarnath Premchand Halwai- Opposite to Jung Bahadur Kachori Wala, Kedarnath Premchand Halwai isn't only known for its sumptuous sweets but also matar samosas, or pea-stuffed samosas. Their gajar halwa, lassi, and gulab jamuns are a must-try!

Location: Shop Number 4, Tiraha Kinari Bazar, Paranthe Wali Gali, Chandni Chowk, Old Delhi

Price for two: INR 100
Other Essential Information About Paranthe Wali Gali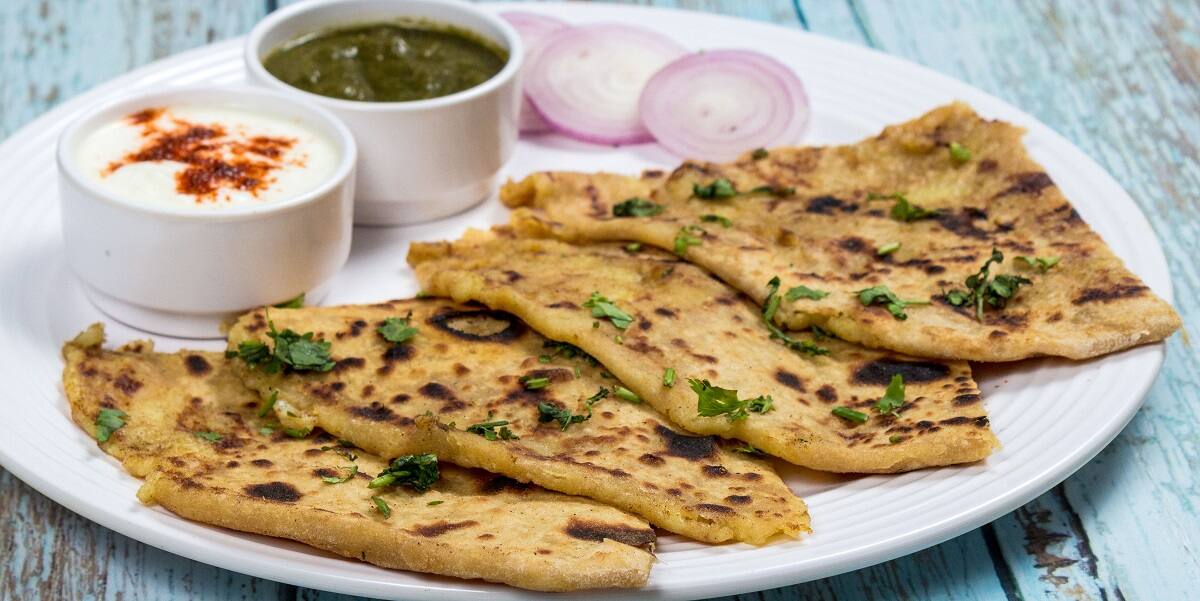 - Location: Gali Paranthe Wali, Chandni Chowk, Old Delhi.

- Timings: 9:00 AM -11:00 PM

- Price: INR 150-200


Why are these parathas unique?


At Parathe Wali Gali, you may encounter few conventional Punjabi style parathas baked-on tawas till crisp and served with butter and curd, but most of them have an avant-garde approach. Here, the parathas are a combination of Bedmi poori – stuffed and deep-fried Indian bread – and Punjabi style parathas, which are baked on tawas but deep-fried in wok-like pots called kadhais. The side dishes served with these parathas include aloo curry and tamarind-banana chutney, which only add on to the culinary experience.


Besides that, some of these shops were established as early as in the 1870s, and since then have become a popular cultural phenomenon building up legacies. Thus, they have become trademarks of trust and culture all in one.


If you want to experience what a Delhi meal is really like, then rather than resorting to the westernized posh restaurants, you should come to these streets and mingle with the people, try the food and expose yourself to the vibrant surroundings of Delhi. The Paratha Wali Gali isn't just about its food, but the conversations that revolve around it, the walks to various eateries, and bumping into strangers and having lassi with them.


Tips for visiting Parathe Wali Gali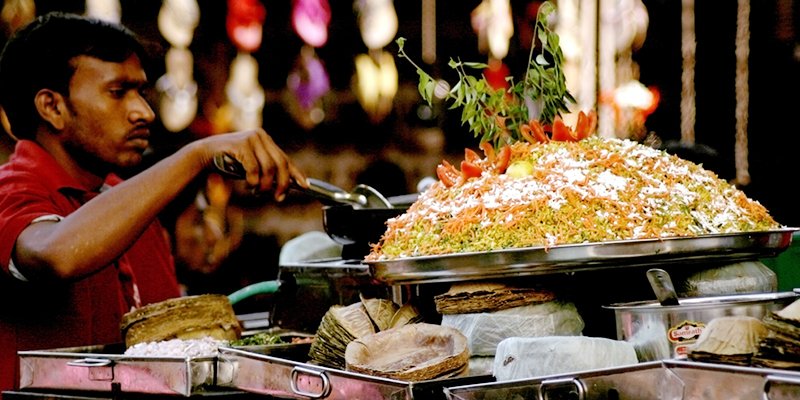 There are certain things that you should keep in mind before and while visiting the Parathe Wali Gali:


1. The street is filled with hawkers selling various objects like neon bands, bracelets, and anklets. Their presence may be pestering at times.


2. If you are visiting on a Sunday night, the street will be swamped with people. Beware of pickpockets in such a crowd.


3. If you are not used to spices, then ask the chefs there to make mildly spicy food that serves your taste buds both in taste and spice.