About Chandni Chowk
Known for its historical significance, host of shops, chaos, and delicious local food, Chandni Chowk is counted among the most ancient marketplaces in Purani Dilli (Old Delhi in English).  Established back in the seventeenth century by the Indian Mughal ruler, Shah Jahan, the place offers a nice sight of the Fatehpuri Mosque and is located on the opposite of the Red Fort.

The bustling shopping lane of Chandni Chowk is lined by porters and hawkers, showcasing the scenery of a bazaar of the medieval period. The place is a crucial historical site and is popularly known as the market that sells all kinds of products. Starting from its establishment, Chandni Chowk has always been known as the Shoppers' Hub in India. 

Shopping at this place is super fun and exciting since the whole marketplace is categorized into multiple narrow streets, with each one selling an abundance of different varieties of jewelry, clothes, shoes, bags, electronic devices, household essentials, décor items, figurines of Gods and Goddesses, and accessories.

Furthermore, as Chandni Chowk happens to be a wholesale marketplace so shoppers can expect to receive huge discounts and offers on almost all the products. This market is also a paradise for retailers. Apart from being an amazing shopping hub, Chandni Chowk is also a true haven for foodies.

The place houses many eateries selling mouth-watering Indian snacks and street foods such as Chole Bhature, Dahi Bhalle, Gol Gappe, Daulat Ki Chaat, Aloo Chaat, Kulfi, Kebabs, Ram Ladoo, and Chole Kulche.


History of Chandni Chowk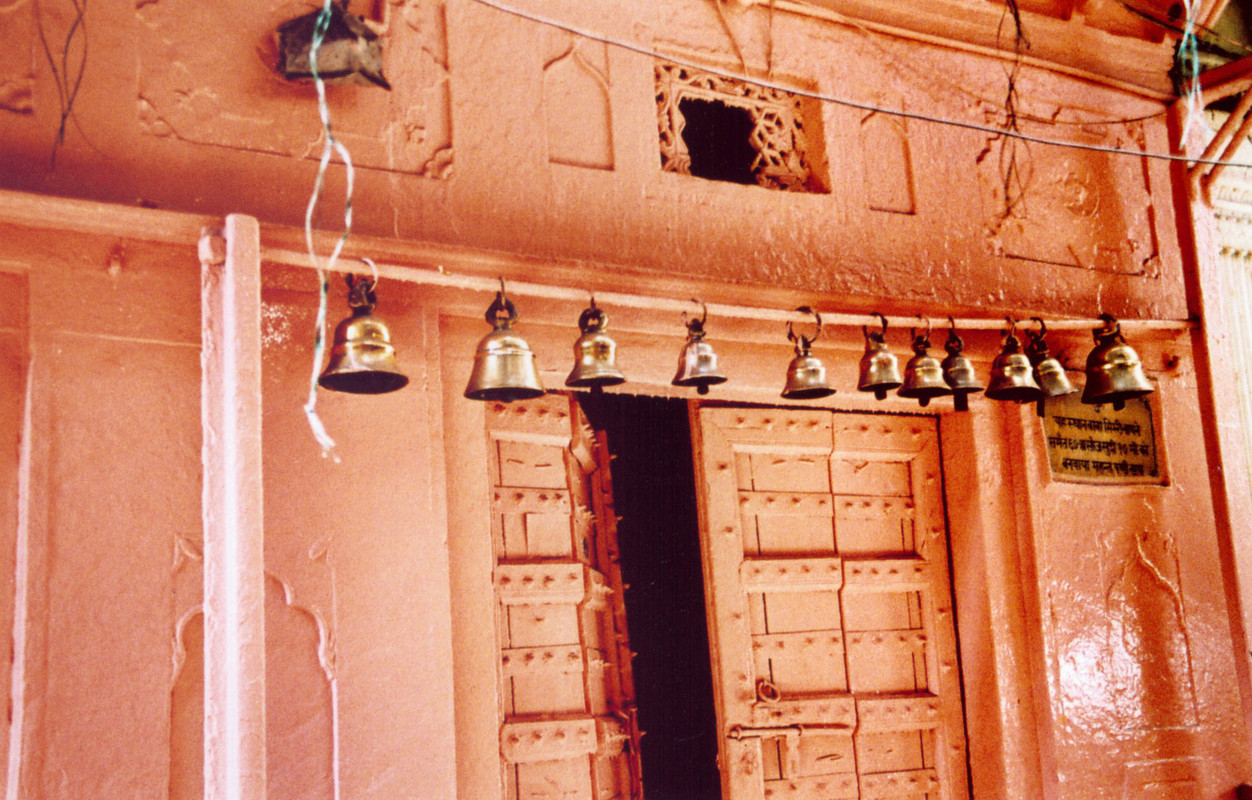 Chandni Chowk's inception has its roots lying in the period of the reign of Shah Jahan. The emperor found the city of Shahjahanabad (now known as Old Delhi) in order to relocate his Mughal Capital to this place from Agra. Initially, Chandni Chowk was just positioned as an arcade, which featured a pool of clear water in its heart that sparkled when the moonlight fell over it.

Various shops were positioned around the arcade in the shape of a half-moon, whose placement was done for the emperor's daughter, Jahan Ara Begum to purchase her favorite things. The spot saw the gathering of merchants and traders from across the nation who came here to sell a plethora of things. 


The initial days of the inception of Chandni Chowk had gained a lot of popularity for silver traders, who came in a huge number to sell silver. According to popular beliefs, this could be a possible reason the hub was called Chandni Chowk as 'Chandi' is the Hindi name for silver. 


Today the original shops and the reflecting pool have been taken over by a multitude of small and big shops selling different kinds of products. The narrow lanes and chaos retain the historical mark even today.
How to Reach Chandni Chowk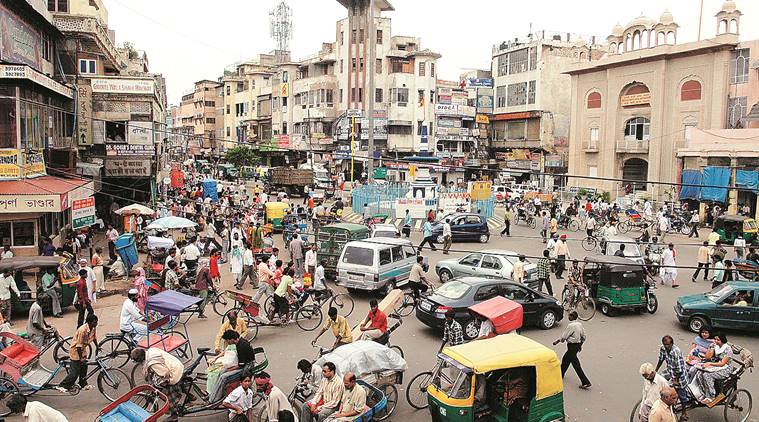 Chandni Chowk is located at an approximate distance of around 17 kilometers from the Indira Gandhi International Airport in Delhi and is well-connected to it.

So, once you take an airplane and land at the airport, you can easily take a local taxi or hire a cab to reach the market of Chandni Chowk in no more than 45 to 50 minutes. Tourists also prefer taking the metro to reach the destination in a very cost-effective way.
Best Time to Visit Chandni Chowk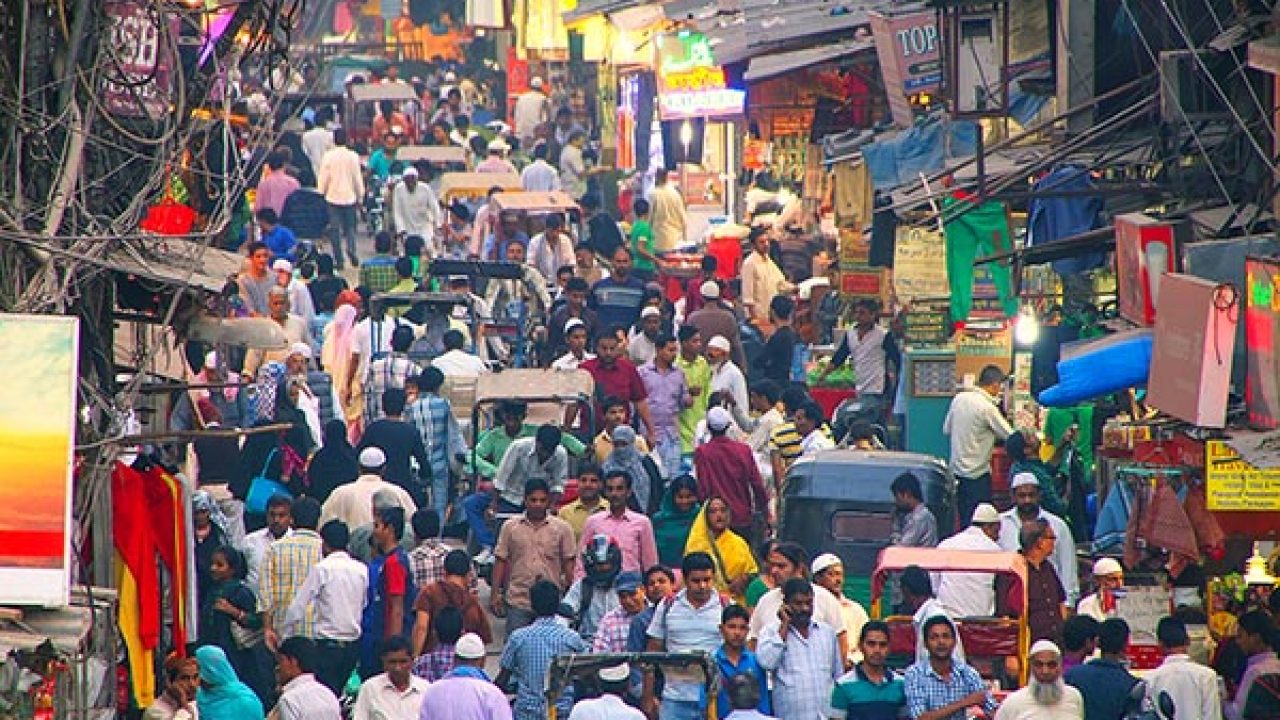 Chandni Chowk can be visited any time of the year as the markets and food joints here are open all 365 days, except on Sundays. That being said, it is advisable to avoid visiting the place during the summer afternoons in order to prevent the scorching heat.

It is suggested to visit Chandni Chowk during the evening hours as the place looks immensely beautiful and inviting with elegantly lighted up shops and bustling streets. You can also visit the place during the morning hours when the crowd is less and a peaceful shopping is most expected.

What Not to Miss at Chandni Chowk
Famous Markets to Shop in Chandni Chowk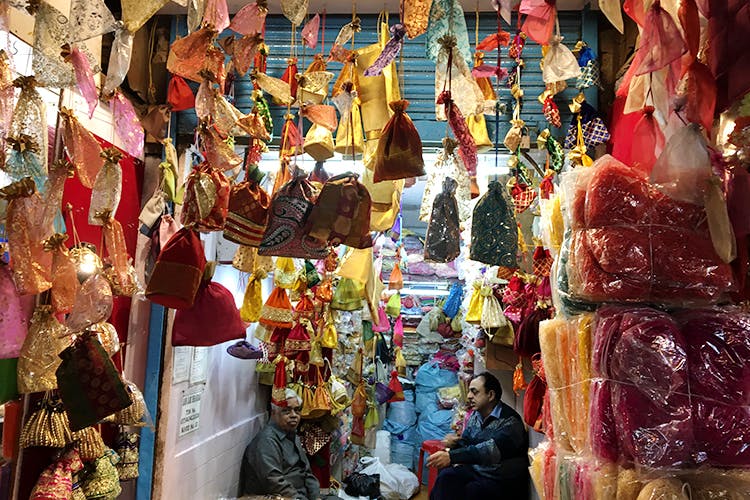 1. Chor Bazaar-
If you are shopping in Chandni Chowk, make it a point to visit Chor Bazaar, the hub for second-hand and stolen products like cameras, branded clothes, mobile phones, shoes, and gym equipment. The market opens as early as 6 AM and offers buyers an entire globe of possibilities. Moreover, one can also crazily bargain without any boundaries when in Chor Bazaar. 

2. Kinari Bazaar- 
Kinari Bazaar is the best place in Chandni Chowk to shop for wedding and festive items. From decoration lights to fancy sarees – here you can find everything you need to arrange a wedding ceremony or be a guest to one. This sparkling market is majorly known for its festive textiles, fanciest varmalas, embroidered fabric, zari borders, and also menswear.

3. Fatehpuri Market- 
Fatehpuri Market is a renowned and widely popular wholesale destination for khoya and paneer. The market also deals in all the bits and bobs required for Indian weddings. Shoppers can also satisfy their tummy here with delicious and aromatic Aloo Puri, Chole Bhature, and Kulfi. 

4. Chawri Bazaar- 
Chandni Chowk is known for wedding shopping and this encompasses wedding invitation cards as well. That being said, Chawri Bazaar happens to be the best destination for wedding cards of all sizes, shapes, and designs. This Delhi market is known popularly for customers queued up at printer shops, buyers purchasing paper and copper items, frisky motorcycles, loaded trucks, and turtle-like slow rickshaws. 

5. Dariba Kalan- 
Dariba Kalan in Chandni Chowk is the most ideal destination for buying elegant jewelry. The market popularly deals in incredibly beautiful silver earrings and necklaces, amazing custom jewelry, silver utensils, household silverware, and Indian perfumes – everything at the most affordable prices. In addition to all these, you can also find lip-smacking jalebi stalls lined up in Dariba Kalan.

6. Khari Baoli-
Khari Baoli in Chandni Chowk is counted among the biggest Asian spice markets. This chaotic market is packed with a spectrum of aromatic, colorful, and fresh spices, starting from haldi to lal mirch powder. In addition to rich Indian spices, the market also sells, makhan, green tea, reetha, gold and silver varq, and dried plums.

7. Bhagirath Palace-
Bhagirath Palace is known widely and popularly as the market of lights. All the shops here are busy selling chandeliers, lamps, hanging lights, lighting fixtures, and light bulbs. Known as the biggest Asian market for electronic products, Bhagirathi Palace takes the area that was formerly the palace of Begum Samru. 

8. Katra Neel- 
Located close to ChunnaMal Ki Haveli, Katra Neel was earlier famous for indigo traders. In modern times, the market sells fine jewelry, menswear, mehndi, and wedding essentials at the best prices. 

9. Ballimaran Market-
Ballimaran Market in Chandni Chowk is famous all over the country as the most affordable shoe market. From jogging shoes to formal ones – one can find any and every type of shoes in this market of Delhi. In addition, you can also purchase a spectrum of sunglasses and eyewear frames at Ballimaran Market at dirt cheap prices.


Places to visit near Chandni Chowk


1. Urdu Park- Situated close to Jama Masjid and adjacent to Meena Bazar, Urdu Park happens to be a huge park built in the center part of Chandni Chowk. This lush park gets a lot of local professionals including ear cleaners, body masseuses, and champi walas (head massagers), who come here to practice their art and offer service to visitors. 

Urdu Park is open for visiting from sunrise to sunset, throughout the week.  

3. Jama Masjid- Located at a distance as short as 200 meters from Chandni Chowk, Jama Masjid happens to be the country's largest mosque offering the capacity to accommodate 25,000 devotees in its courtyard at one time. Built by the Mughal ruler Shah Jahan, this structure is one of his many architectural undertakings. 

Jama Masjid is open for visiting from 7 AM to 12 PM and 1.30 PM to 6.30 PM for Muslims and 8 AM to half an hour before sunset for non-muslims.  

4. Sri Digambar Jain Lal Mandir- Located at a distance of about 1.2 kilometers from Chandni Chowk, Sri Digambar Jain Lal Mandir happens to be the oldest Jain temple built in the capital of India. This striking structure is entirely constructed using red sandstone and is hence also called Lal Mandir. Dedicated to Parshvanath, the 23rd Jain Tirthankara, the temple is home to figurines of Parshvanath, Lord Mahavir, and Rishabhdev, amongst others.

Sri Digambar Jain Lal Mandir is open for visiting from 5.30 AM to 11.30 AM and 6 PM to 9.30 PM during the summer season and 6 AM to 12 PM and 5.30 AM to 9 PM during the winter season. 

5. Gurudwara Sis Ganj Sahib- Situated at a distance of around 1.2 kilometers from Chandni Chowk, Gurudwara Sis Ganj Sahib happens to be one of the 9 iconic gurudwaras in the capital of the country. The place is visited by Sikhs as well as non-Sikhs, who come to seek the blessings of the guru and have langar.

Gurudwara Sis Ganj Sahib is open for visiting from 12 PM to 11.30 PM, throughout the week.
Other Essential Information About Chandni Chowk


- Location: Chandni Chowk is situated near the railway station of Old Delhi.

- Timing: Chandni Chowk can be visited from 9.30 AM to 8 PM, throughout the week except on Sunday.


Tips for Visiting Chandni Chowk
1. Be careful about your purse and belongings when roaming through the busy streets of Chandni Chowk.


2. Beware of touts and duplicate items while shopping.


3. Carry your water bottles as walking through the crowded streets can be immensely tiring.


4. Do not miss out on the chance of bargaining. You can easily get your chosen products at excellent deals.


5. Wear slippers or sandals to the market as many shops would not allow you to enter without removing your footwear at their doors.


6. Many shops in the market do not allow you to take photographs. So, ask for permission prior to clicking pictures.