About Kumara Parvatha Hill

Credits: Karthick Siva

When it comes to trekking in South India, Kumara Parvatha also known as the Pushpagiri Hills is a must include in the bucket list of diehard trekkers. It is the 6th highest peak in Karnataka which offers one of the most enthralling trails in India at the backdrop of the Western Ghats. The Kumara Parvatha hill stretches for a whopping 13 Km and stands at an elevation of 4000 feet above the sea level.

Kumara Parvatha is a group of three peaks namely- Shesha Parvatha, Siddha Parvatha and Kumara Parvatha each of which has its relevance to Hindu mythology. Kumara Parvatha is located in the Subramanya village of Sullia Taluk in South Karnataka and is the choicest destination for trekkers and nature lovers. The trekking trail runs dense through the Shola forest which is home to breath-taking flora and fauna under the canopy of clear blue sky.

At some places, the trail is quite strenuous with volcanic rocks, gushing streams and rocky crevices that pose a serious challenge to adrenaline junkies. But nevertheless, the panoramic view of the Western Ghats at the distance makes it a rewarding journey for tourists who are ready to go the extra mile for seeing the wonders of nature from close proximity. 

Kumara Parvatha trek is also popular among the tourists who wish to visit the place as a distinguished pilgrim site of South India. Some of the religious places of interest in and around Kumara Parvatha are Kukke Subramanya Temple, Sringeri Mutt and Biladwara Cave that have significant religious connotations.

Apart from that, there are scenic spots en route Kumara Parvatha where you can halt for overnight camping or rest for a while and sink into the overwhelming serenity of the vast expanse of Madikeri. The Malli Waterfalls, Abbimatta Waterfalls and Pushpagiri Forest Reserve are some of the popular natural attractions that make your rigorous trek all worth it.
Trek Routes to Kumara Parvatha


There are two routes accessed by trekkers of Kumara Parvatha depending on their level of fitness and spirit of adventure. One route is from Kukke Subramanya temple which is a moderately difficult climb up to the Shesha Parvatha via Kallu Mandapa. From Shesha Parvatha there are ascends and descends through boulders and grasslands up to the summit. This is a longer route and in between, you will need to stay overnight at the Bhatt's House before starting for the rest of your journey on day 2.


A comparatively longer route is from Beedhalli in Somwarpet. This route is slightly challenging even for experienced trekkers but the view you witness along your trek is worth your exhaustion and time. In this route, you will trek along dense Shola forest where you may come across the wild animals and birds and feast your eyes on the beautiful panorama at a distance. 


Trekkers usually take the Somwarpet route to climb up to the summit of the Kumara Parvath and the Kukke Subramanya route to descend.
History of Kumara Parvatha 

There are a number of folklores that go round this pristine religious and scenic destination of Karnataka and each of them ushers immense curiosity among the believers to undertake an arduous journey up to the summit. According to the popular faith, Lord Kumaraswamy (Subramanya) killed demons like Padmasura and Tarakasura and was crowned as the king atop the Kumara Parvatha.

The Lord washed his lethal weapon in the nearby river and hence the name Dharma Teertha. Indra, the king of the gods being pleased by the valour of Kumaraswamy asked for his hand in marriage with his daughter Devasena. The marriage between Lord Kumaraswamy and Devasena took place on the bank of Kumaradhara.


Another story depicts Vasuki, the divine serpent was once threatened by Garuda (mount of Lord Vishnu/Venkateshwara). In order to save himself from the clutches of Garuda, Vasuki performed rigorous worship in the caves of Kukke Subramanya temple. Lord Shiva being pleased with his follower's devotion sent his son Karthikeyan (Murugan) to protect Vasuki from Garuda. It is believed that Karthikeyan visited Kumara Parvatha where Vasuki was worshipping and blessed him assuring his protection from all evils.
How to Reach Kumara Parvatha Hill
Credits: Karthick Siva
Before setting your footprints on the virgin landscape of Kumara Parvatha, a sneak peek of the best route:
By Rail: 
The closest railway stations to Kumara Parvatha are Mysore and Hassan. The Hubli or Karwar Express or Bangalore Mysore express are the available trains in this route.
By Road:
 If you are coming from Bangalore, take a cab and reach Kukke Temple (the starting point of the trek) at Coorg in an overnight journey. From Coorg, you can take a cab and reach Pushpagiri Wildlife Sanctuary or Kukke Subramanya. It takes about 2-3 hours from Coorg to reach Kukke or Pushpagiri by road. From there you have to walk uphill to the summit of the Kumara Parvatha.
By Bus: 
There are buses that ply to and fro to Subramanya from Bangalore. The Subramanya bus stand is near the town from where the trail to Kumara Parvatha begins. Bus tickets can be booked online from the KSRTC website. 
Best Time to Visit Kumara Parvatha Hill
Credits: Karthick Siva
Winter months between October-January are the best time for exploring the beauty of Kumara Parvatha. Winters in South India are generally pleasant as a thin film of mist hovers in the air which fades away by the soft rays of the sun as the day progresses. So, trekkers find this time suitable for going on arduous expeditions. Summers are usually very scorching and humid which makes it impossible for adventure buffs to go on rigorous expeditions to Kumara Parvatha.  
The other time you can consider going on Kumara Parvatha trek is during the monsoon season from mid-June till September. During this time of the year, the whole region is swathed in a blanket of greenery exuding a panoramic view of the landscapes. If you are a naturalist, monsoon is the best time for Kumara Parvatha trek when nature unfolds herself in all her splendour.
What Not to Miss at Kumara Parvatha Hill
Attractions and Activities at Kumara Parvatha 
Credits: Mike Prince 
1. Trekking- 
Kumara Parvatha is a pet destination for adventure lovers who want to scale the heights of the Western Ghats while appreciating its mesmerising flora and fauna along the journey. The trekking trail to Kumara Parvatha starts from Kallu Mandapa through dense forest and gradually you have to cross steep crevices and streamlets flowing amidst the forest floor till you reach the summit.
Trekkers availing the Somwarpet or Kukke Subramanya route need to take a permit from the Pushpagiri forest check post. The charges for Indians are Rs. 300 and for the foreigners are Rs. 1000.
2. Photography-
 Whenever it comes to trekking, photography is something which comes to our mind right away. Nestled within the mystical Western Ghats mountain range the trail to Kumara Parvatha offers a stunning panorama painted in various shades of green and blue and making it an ideal destination for the shutterbugs. 
Apart from the abundant flora and fauna of the region, you can also capture images of cascading rivulets, sprawling meadows and holy shrines residing in the earliest temples along the journey to Kumara Parvatha. Trekkers need to carry their own cameras and may need a permit from the forest department for wildlife photography.
3. Camping-
 Kumara Parvatha is not an ideal place for camping as the trail from Shesha Parvatha till the summit is undulating and rocky. But the forest trail till Kallu Mandapa has a number of camping sites for overnight stay. Bhattara Mane is a popular camping site for trekkers who want to spend a night amidst dense forest.  The Forest Department offices provide accommodation for camping which has to be booked in advance. 
The last camping spot before Kumara Parvatha is at Kallu Mandapa which follows the trail up to the summit. The best way to experience thrilling outdoor camping is to avail permit of trek and night stay well in advance of your journey. It is advisable to carry your sleeping bags and tents for the trip. Sometimes camping equipment is provided by the tour providers as well.

4. Shesha Parvatha-
 Shesha Parvatha marks two-third of your journey en route Kumara Parvatha. From Kallu Mandapa the trail to Shesha Parvatha is marked by patches of woodlands strewn with boulders. 
Vast meadows under the canopy of the blue sky make the place a must-visit for adventure lovers. From here begins the toughest part of your trek in which you will have to go uphill crossing huge rocks along your way. 

5. Biladwara Cave-
 If you are looking for an offbeat attraction in your Kumara Parvatha trek, Biladwara Cave is the place you should count on. The place has a mythological reference attached to it which says Vasuki, the mythological king of snakes hid in the caves of Biladwara Cave from the wrath of Garuda. The naturally constructed entrance of 10 metres and exit of 30 metres of the cave is an added attraction which draws diehard nomads and pilgrims round the year.
The caves are nestled amidst the picturesque garden where you can relax in the fresh morning air and rejuvenate your spiritual self. Biladwara Cave is thronged by a large number of Hindu pilgrims during Nag Panchami for worshipping Lord Vasuki. Summers are hot when temperature ranges between 28◦ Celsius to 38◦ Celsius. The best time to visit the place is during winter when the temperature ranges between 18◦C to 26◦C.

6. Mallalli Waterfalls-
 Mallalli and Abbey waterfalls are the two names that are pronounced together for adding to the breath-taking natural beauty of Kumara Parvatha. The Mallalli originates at the base of Pushpagiri Hills from River Kumardhara and tumbles down a height of above 1000 metres and finally opening into the Arabian Sea. Mallalli waterfall is located about 26 Km from Somwarpet Village of Coorg district and has one of the most charming forest trails in Karnataka. Be aware of the leeches that you may find along the sylvan trail!
Buses ply to and fro to Hanchinalli which is the nearest village to the waterfall. You can hire a private vehicle from Somwarpet or Kushalnagar (45 Km) and trek for the rest of the distance up to Mallalli. You can also go up to Bidalli from where the fall is just 2.5 Km. The best time to visit the Mallalli falls is during monsoon when it takes up a gorgeous look being nourished by monsoon rain. The timings for visiting are every day between 9 AM -5 PM. 
7. Pushpagiri Forest Reserve- 
Pushpagiri is one of the most acclaimed bird sanctuaries of the world which is enlisted among the World Heritage Sites by UNESCO. Covering an area of a whopping 102 km 
Pushpagiri Bird Sanctuary
 is located in Kodagu district of Karnataka and is a part of the Kukke Subramanya Forest Range on one side and the Bisle Reserve Forest on the other side.  It is home to a diverse range of fauna which includes endangered species like the Nilgiri Flycatcher grey breasted laughing thrush and many more. You can spot Nilgiri Wood Pigeon, Small Sunbird, Grey Headed Bulbul et al. it is also home to a number of reptile species such as Indian rock python Olive Keelback, King Cobra etc. 
Deep verdant terrains, cascading waterfalls, the chirping of the birds from the thickets and different shades of green throughout the expanse of Pushpagiri make this place a perfect weekend getaway for the Bangaloreans. Pushpagiri Bird Sanctuary is easily accessible by road, rail and air network from Bangalore which is 260 Km from Pushpagiri. The timings of the visit are between 6 AM- 6 PM and the entry fee is Rs. 10. 
8. Kukke Subramanya Temple-
 Shri Kukke Subramanya temple located in the Subramanya town of South Kannada district is a popular pilgrimage site in South India and a revered name among the Hindu believers. Being located in unspoilt forestland, the temple area is comparatively neater than other pilgrim sites. With the Kumaradhara River flowing next to the temple and the verdant hills bordering it from all sides, the place is a tranquil haven for solitude seekers and spiritualists. 
Kukke Subramanya temple is dedicated to Deva Senapathi (commander of god's army) Lord Karthikeyan (Murugan) who is also the son of Lord Shiva. Karthikeyan is also worshipped as the god of snakes. A number of rituals are performed throughout the year in the Kukke Subramanya Temple and the most important ones are- Sarpa Samskara, Naga Pratishtha Puja and Ashlesha Bali. Free food is provided to the visitors between 1.30-2 PM and 8-9.30 PM. the temple remains open every day between 5 AM -8 PM.
Other Essential Information About Kumara Parvatha Hill
Credits: Neon Clix

Location:
 Pushpagiri, Kumaralli, Karnataka- 571236.
Timings:
 It is recommended that you start your journey as early as around 6 AM so that you may reach your destination before darkness sets in. Usual timings are from 6 AM till 6 PM. 
Entry Fee:
 Rs. 300 is to be paid at the Pushpagiri forest checkpoint as trekking fee for Indians and Rs. 1000 for foreigners. 
Height: 
Kumara Parvatha stands at an elevation of approximately 1712 metres from the sea level.
Average Temperature:
 The average minimum temp is 20◦C and the average maximum temp is 34◦ C. During winter at times the minimum comes down to 18◦C and the maximum rises up to 38◦C. 
Trek Duration:
 It takes about 8-10 hours for a complete trek up to 13 Km. 
Distance from Coorg:
 63 Km (approx.) via NH275, 60 Km (approx.) via SH27, 76 Km via NH 275 Belur- Somwarpet Road.
Travelers' Tips for Visiting Kumara Parvatha 
A few things to remember before you set on your trekking are listed below:
1. Time of trekking is important if you are going on a long route expedition. Start early for reaching your destination before darkness.
2. Undergo a thorough fitness level check-up before the trek as you will have to walk uphill for a long distance. Basic fitness is required for any trek expedition. 
3. Carry sufficient food and water for your trek. You will have to go through remote places where there are no food stalls or beverage shops.
4. Do not make your rucksack heavy as you will have to trek uphill through woodlands, rocks and streams and the journey is likely to be arduous.
5. If you are trekking during monsoon, check the weather forecast before embarking on your journey. There are occasional spells of heavy rainfall which makes it difficult for camping.
6. Do not carry valuables or jewellery during the trek.
7. Abstain from consuming alcohol or any other intoxicating product during the journey.
8. Follow the instructions given by your instructor.
9. Avoid using earphones during the trek as it will obstruct you from hearing important things. 
10. Do not expect luxury in Kumara Parvatha trek as you will cross through remote areas and forestlands. 
Things to Carry for trek to Kumara Parvatha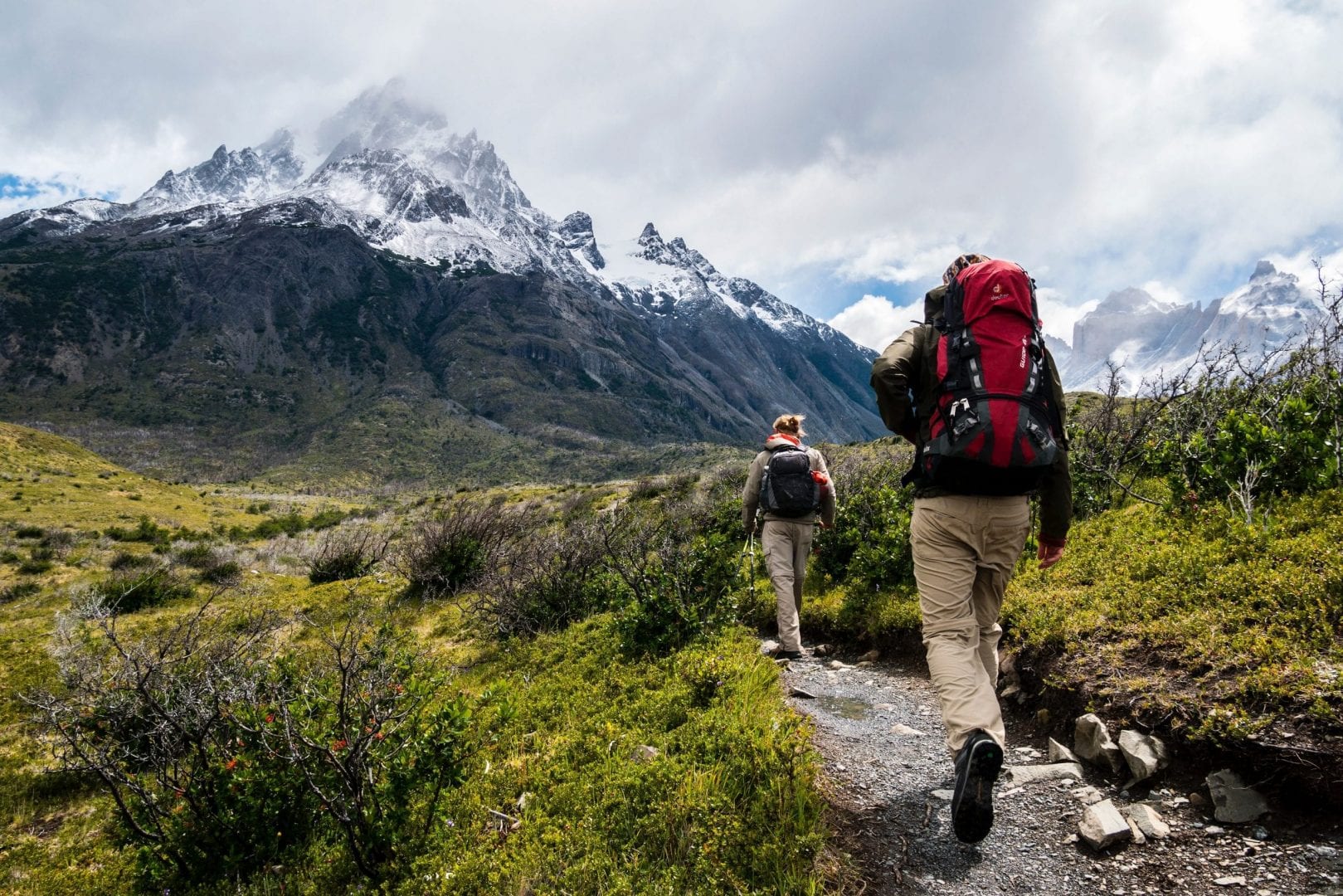 Make a list of things before you start backpacking for your trek. Some of the essentials are itemised below:
1. Water (4 litres approximately as it is a remote area where you may not get sufficient drinking water supply)
2. Extra clothes (If you are going on monsoon trek, pack your clothes well in a waterproof bag to avoid water leakage and getting your clothes wet.)
3. Mosquito repellents and antiseptic lotions (It's a forested hilly area where there are chances of mosquito and insect bites.)
4. Sunscreen lotion, cap, sunglasses, umbrella, moisturiser
5. Torch
6. Comfortable light fit clothes for trekking and nighttime
7. Extra towel (if you are going on monsoon trek), tissue papers
8. Personal medicines, first aid kit
9. A permit from the forest department for night stay
10. Sleeping bags (if you plan for a night stay or camping)
11. Dry fruits, energy bars, energy drinks, ORS, etc. 
12. Sports shoes with good grip (do not wear sandals or slippers while going on a trek)
13. Tent (If you plan for camping or night stay)
Things You Should Know
Whether you are going on a day trip or overnight stay at Kumara Parvatha, it is always advisable to have complete knowhow of the place before your visit. Follow this comprehensive guide given below before making your itineraries:  
1. Places to Stay -
 For overnight camping at Battere Mane Forest, Rest House is available for accommodation at the cost of Rs. 200. There are plenty of homestays in Kukke Subramanya as it is a major pilgrim and tourist site. These are budget homestays and prices start from Rs. 800. If food and tourist guide is provided by the homestay the price starts from Rs. 1300 per night per person. The Gahanashree Cottage and Shesha Kutir are the two popular homestays near Kumara Parvatha. There are various places near Battere Mane forest where you can set up a tent and spend the night under the star-studded sky accosted by the eerie noises of wild animals by a campfire. Tents are to be brought by individuals.

2. Places to Eat -
 There are roadside eateries at Battere Mane (beyond this point there are no hotels or lodges where food is available) where you can rest and take refreshments during a trip. In Kukke Subramanya as well, there are hotels where delectable traditional Kannada dishes are served to the trekkers. Some of the popular stopovers in this route are the Neo Mysore Café, Kumarakripa and Vijay Vihar en route Kumara Parvatha. 

3. Transportation -
 From Bangalore to Subramanya there are direct buses run by KSRTC. There are also direct trains between the two places. Subramanyam town located near the bus stand is the base from which Kumara Parvatha trek begins. The forest trail has to be covered on foot as there is no transportation facility.

4. Medical Facilities- 
Since the trail is through the dense forest, it is unlikely to come across hospitals or health centres in case of an emergency. Its recommended you get your fitness level checked before planning a hill trek. You should also carry emergency medicines and first aid kit on your trip.

5. Network Connectivity-
 It is very unlikely to get uninterrupted network connectivity through the forest trail. Get your mobiles, laptops and tablets fully charged before setting on your journey. Carrying a power bank is a feasible option in case you are camping overnight.