About Coogee Beach
Affectionately called "Sydney's Seaside Village", Coogee is a family-friendly beach located in the territory of New South Wales, Australia. It is the most popular beach where tourists get to have a pleasant experience. Thanks to its picturesque setting and mellow atmosphere, and chill vibes, Coogee beach makes for a perfect seaside vacation. 
Besides the beautiful beach views, Coogee is replete with world-renowned hotels, pubs, and cafes. You can come here and get a taste of the unique Australian cuisine as well as other international dishes. It is also home to the leading leisure and adventure activities which include Standup Paddleboarding & surfing classes, kite flying, and beach volleyball courts where you can have a ball of a time!
Slightly smaller than its counterpart Bondi beach, the Coogee beach is also known for its dangerous coast break, due to which it has been shielded with rock island to keep swimmers safe inside the shore. Safety instructions are also given by patrollers so that no accidents occur on the beach.
Coogee is crowded throughout the season by tourists and locals. Some come here for a picnic, others for surfing, walking, swimming or just basking in the sun. It is also the perfect spot to go for the waterfront stroll or go through the underwater trail on the dazzling seaside.

If you want to pass on the beach swim but still enjoy the waters, then there are baths like Wylie's Bath that offer you a more private time for a little fee. Also, remember to end your day on the beach and watch the sun go down in tranquil waters.
How to Reach Coogee Beach
The distance between Perth Airport to Coogee Beach is 32.7 km, which will take about 32 minutes to reach via State Route 7. You can hire a taxi from the airport, which will cost around Rs. 3000 to Rs. 4000. While there is no direct bus to Coogee, you can take a connecting bus from Fauntleroy Av that will leave you on Cockburn Road.
From here you can walk to Coogee Beach, which will take about 5 minutes to reach. The bus journey will take 2 hours to reach.
Best Time to Visit Coogee Beach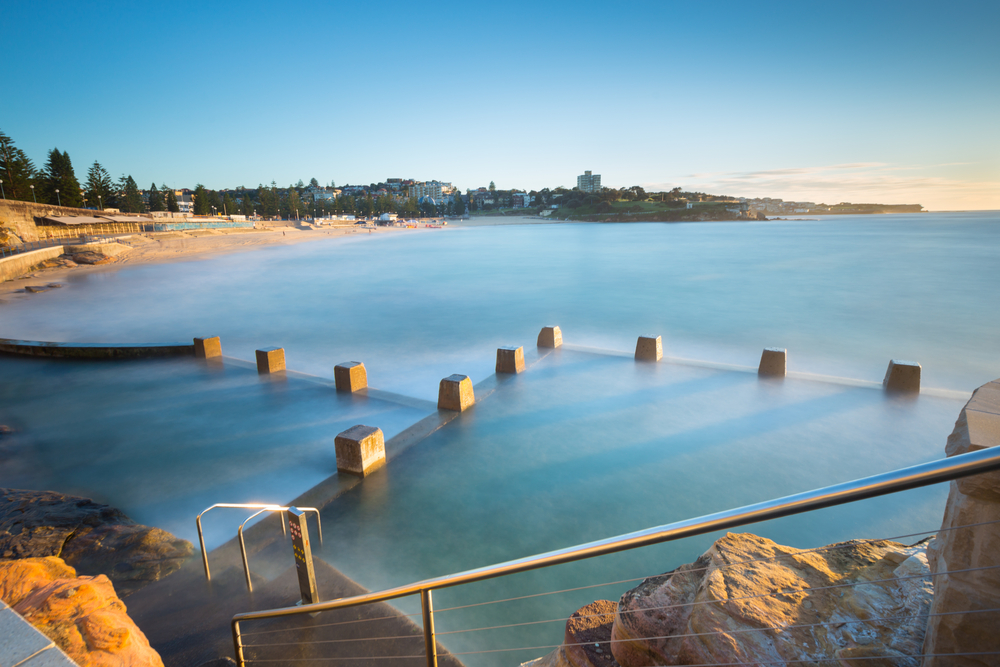 The best time to visit Coogee Beach is from February to May when the crowds are less and the weather is pleasant. Apart from this, the month of August to December is also good for traveling to Coogee. The month of March to May is less crowded at Coogee Beach as it is usually the off-season. During this time, the price of airlines also becomes cheaper.
What Not to Miss at Coogee Beach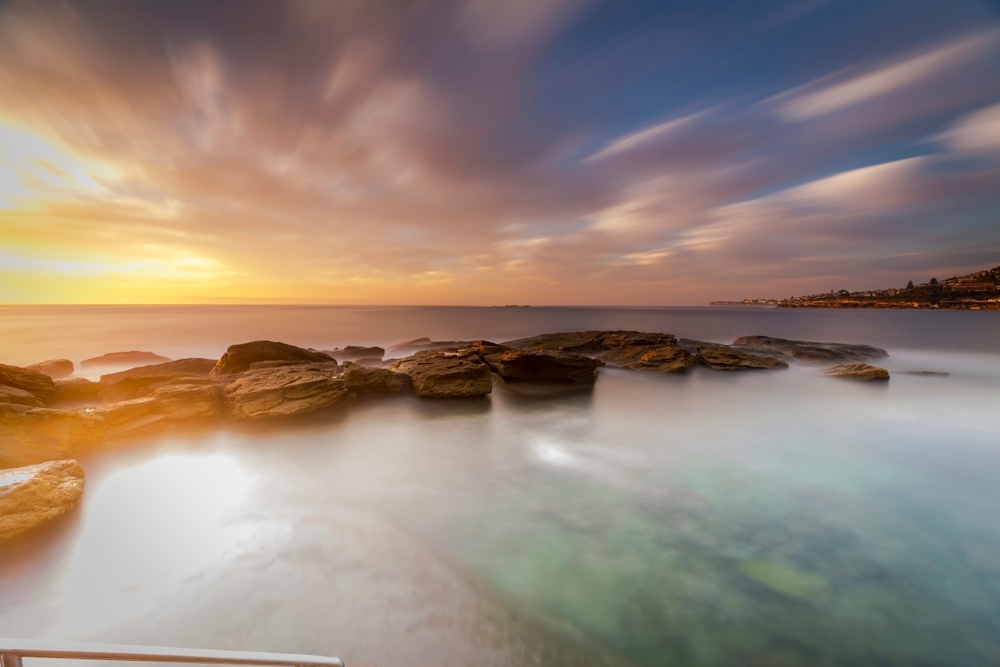 Here are some of the best things to do at Coogee Beach:
1. Snorkeling At Gordons Bay
Gordan Bay is located between Coogee and Clovelly, north of Coogee beach. It is a calm, secluded and quiet place as it is not explored by many people except scuba divers. Here you can snorkel 600 m underwater and explore the wilderness beneath the only underwater trail of Sydney.  Gordon Bay's Underwater Trail is a self-guided trail that takes a total of 40 minutes to complete. 

2. Coogee Beach Walk

Coogee beach is known for its calm and serene atmosphere. Take a coastal walk to get a real feel of the beach. It will mesmerize you with its fine white sands and an incredible oceanic view. The most popular walking route is Bondi to Coogee, which is 6 kilometers.

On this walkway, you will find beautiful landscapes, new places, and restaurants. You will also come across the famous and scenic Waverley Cemetery, where the grave of Aussie writer and poet Henry Lawson can be found. It will take you a total of 2 hours to complete this entire walkway.
3. Eat At Coogee Pavilion

If you want to enjoy delicious food along with the entire panoramic view of the coastline, then visit Coogee Pavilion. It is a family-friendly restaurant that also has a play area for children, where you keep them busy while you are enjoying the summer sighting.

They have many food options available, ranging from vegetarian food to delicious drinks. The restaurant is open from Monday to Thursday and Sunday from 7:30 am to 12:00 am, while on Saturday from 7:30 am to 3:00 am in the morning. 
4. Swim In Mcivers Bath 
Built in 1886, McIvers Baths is the last of its kind. It is the only bathing pool left for women and children in Australia. The bathing pool is surrounded by rocks from all sides, making it safe to swim in one of Australia's most dangerous shores.

It is located on the cliff between Coogee Beach and Wylie's Baths and has full facilities like a shower room, changing room, and locker. If you wish, you can also donate some money which goes directly to the maintenance of the pool.

5. Surf on The Beach

Enjoy Australia's greatest surfing experience at Bondi Beach. The waves here will definitely give you an adrenaline rush while refreshing you to the core! If you are new to surfing, you can also learn it from a professional surfing school called "Let's Go Surfing" on the beach itself.
Coogee Beach Nightlife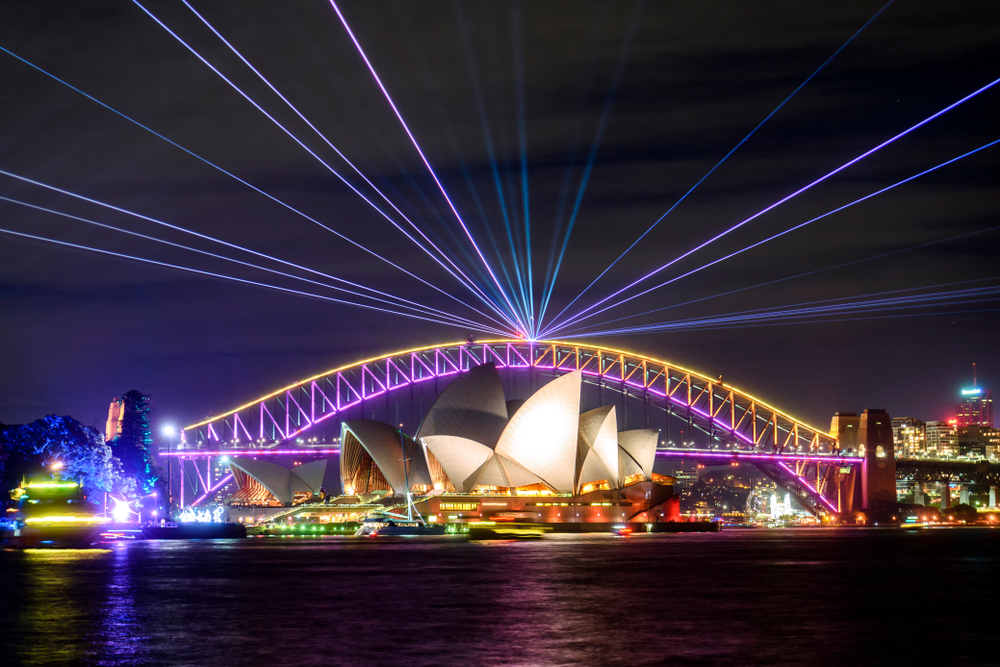 Coogee Beach has a rich nightlife. Visit these following places to enjoy the real Coogee nightlife-
1. Clovelly Hotel
To see the best weekend in the town, visit Clovelly. It is full of dance, music, and drinks. Even on weekdays, the bar is filled with food, DJs and theme parties.

Address- 381 Closely Road, Clovelly NSW
Opening Hours- Monday to Saturday, from 11 am to 12 am; Sunday from 11 am to 10 at night. 

2. Fnky Mnky 
FNKY MNKY is new in town which arranges regular parties and events like Salsa night and DJ night. It is one of the popular restaurants among locals and tourists for its nightlife. The best thing about FNKY MNKY is that it is situated near the ocean, giving its guests a beautiful view. 

Address- 186 Arden St, Coogee NSW 2014
Opening Hours- Thursday to Sunday 11 am to 10 pm. Friday to Saturday from 11 am to 11 pm. On Tuesday and Sunday, it is closed but open for lunch.

3. Coogee Bay Hotel
The oldest Bay Hotel is the perfect location for partying.  Located near the beach, the Bay Hotel has a fabulous beach bar, lounge, garden and sports bar for its guests.

Address- 253 Coogee Bay Road, Coogee NSW 2014
Opening Hours- 

- The Garden: Monday to Thursday from 3 pm to 12 am. 

                        Friday from 12 pm to 3 am
                        Saturday from 10 am to 3 am
                        Sunday from 10 am to 10 pm
- Sports Bar: Monday to Thursday from 9:30 am to 4 am. 
                     Friday from 9:30 am to 6 am
                     Saturday from 9 am to 6 am
                     Sunday from 9 am to 10 pm
- Arden Garden: Monday to Thursday from 3 pm to 12 am. 
                          Friday from 12 pm to 3 am
                          Saturday from 10 am to 3 am
                          Sunday from 10 am to 10 pm
Places to Visit near Coogee Beach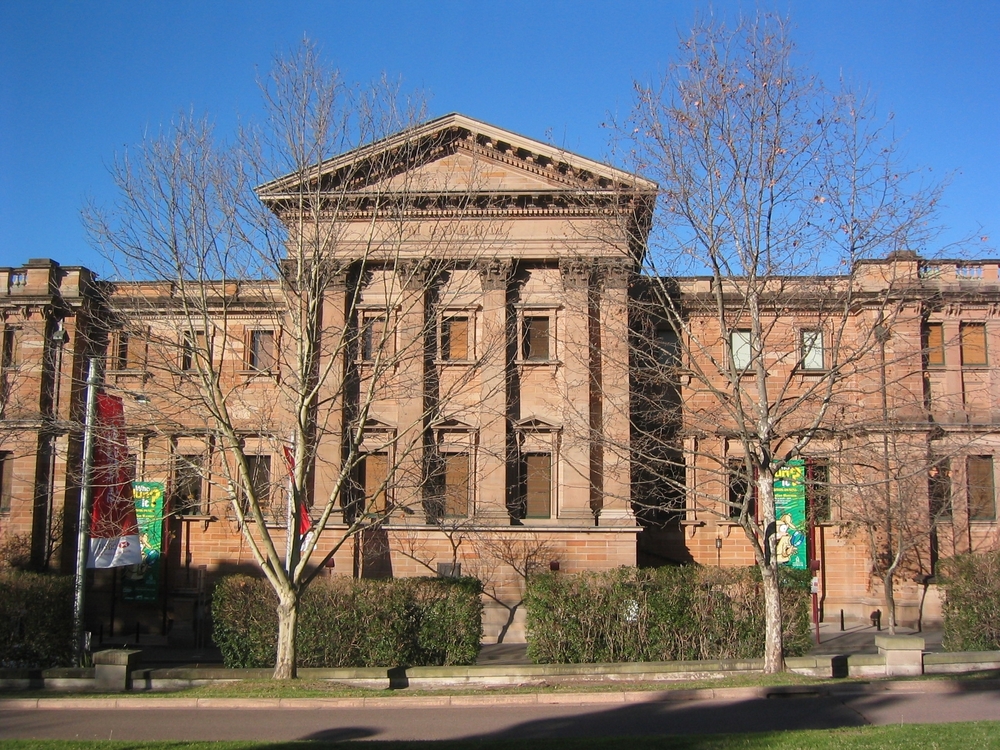 1. Australian Museum 
Australian Museum is the oldest museum in Australia built in 1827. It is 7 kilometer from Coogee.  Here you will find 190 years old artifacts of Australian, Egyptian, African, Chinese and American culture.

Address- 1 William St, Sydney NSW 2010
2. Fremantle Village
Located 3 kilometers from the beach, Fremantle Village is a popular tourist caravan park that offers accommodation. Every Saturday night they also host a fun-filled stand-up comedy to make their guests' stay memorable. The price of the cabin starts from Rs. 4000.
Address- 25 Cockburn Road, South Fremantle WA 6162

3. Darling Harbour 

Located 10 kilometers from Coogee, Darling Harbour is a favorite spot for tourists. Adjacent to Sydney city center, it is one of the city's well-known attractions. It is popular for its Sea Life Aquarium, Sydney Wildlife Zoo, excellent souvenir shops, and fine dining restaurants. Darling Harbour also has an amazing nightlife, where you can party with your friends to the fullest.
Address- Sydney NSW 2000
Other Essential Information About Coogee Beach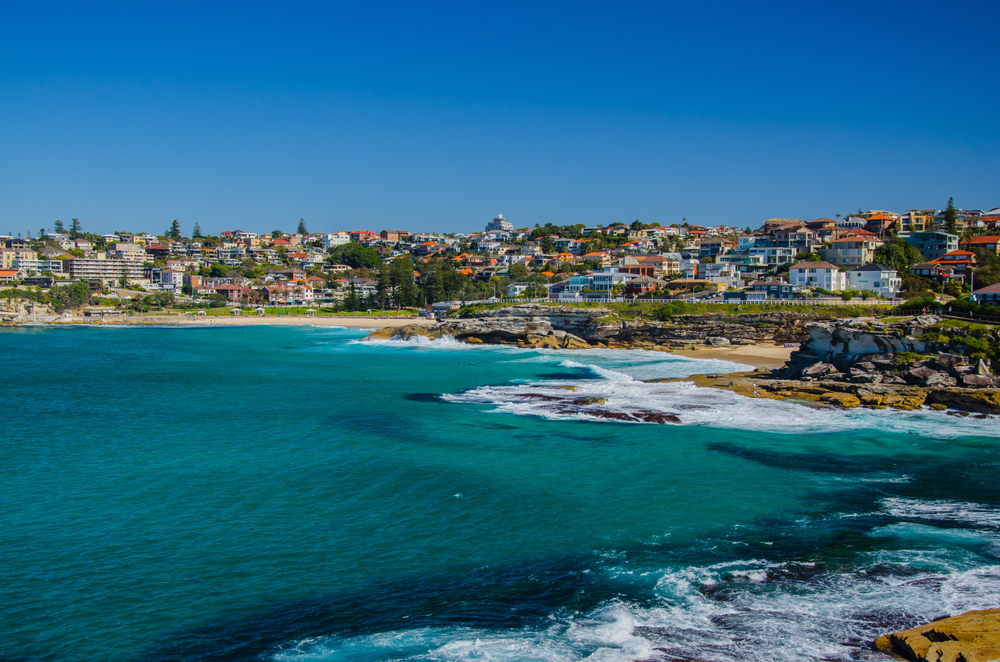 Location: 
Coogee Beach, Sydney, New South Wales 2034

Timings: 
The beach is open 24 hrs. Best time of the day is to visit from 8 am to 6 pm.

Entry fee: 
There is no entry fee to enter the beach. It is completely free of cost. However, if you want to do other activities on the beach, then you have to pay a separate fee for each one. 
- Bondi Beach Surfing Lesson:
For a 1- 2-hour surfing lesson you will be charged AUD 119,   which is approximately Rs. 5821.

- Yoga By Sea:
The yoga session charges AUD 7, which is Rs. 332. 

Distance from Perth Airport: 
Coogee Beach is 32.7 km from Perth Airport.
Places to Eat in Coogee Beach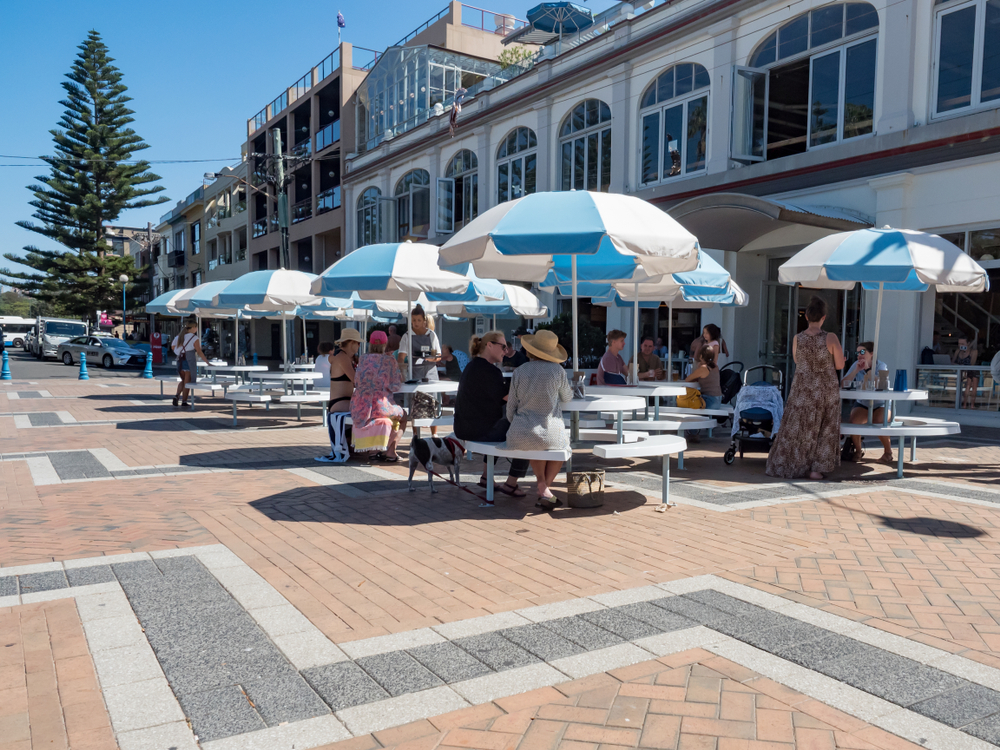 1. Sugarcane
Located just a few meters from the beach, Sugarcane is popular for its South-East Asian cuisine. Here you will get to taste the delicious cuisines of countries like Malaysia, Vietnam, Thailand, and more.

Address- 56 Carr St, Coogee NSE 2014
Opening Hours-
- For lunch: Thursday to Sunday from 12 pm to 2:30 pm. 

- For Dinner: Monday to Sunday from 5:30 pm. 


2. The Little Kitchen

To taste Australian delights, visit The Little Kitchen. Its modern seating arrangement and scrumptious Aussie delight will leave your heart spellbound. They serve four meals- coffee, breakfast, lunch, and dinner.

Address- 275 Arden St, Coogee NSW 2013
Opening hours- Sunday to Thursday from 7 am to 4 pm. Friday and Saturday from 7 am to 10 pm.


3. Beach Burrito Company Coogee

Beach Burrito offers Mexican flavor in its California style restaurant. Their popular dish is Taco which is available every Tuesday, so don't forget to come to this uniquely fresh restaurant.

Address- 3/260 Coogee Bay Road NSW 2034
Opening Hours- Monday to Friday from 11:30 am to 3 pm and from 4 pm to 9 pm. On Saturday and Sunday from 11:30 am to 9:30 pm.

4. Barzura
Established in 1994, Bazura is a café, restaurant, and bar offering breakfast, lunch, dinner with cocktails and desserts. Its menu is loaded with fresh scrumptious seasonal dishes with a twist of local ingredients. The restaurant offers vegetarian, vegan and gluten-free dishes. The average cost for two people is ₹2000.
Address- 62 Carr St, Coogee, New South Wales, 2034, Australia
Opening Hours- Daily from 7 am to 10 pm.

5. Cafe De France
Café de France is a top-class French restaurant in Coogee, which offers unprecedented dining options with a variety of cuisines. The lively ambiance and friendly staff of Cafe de France make this restaurant more pleasant. The restaurant offers European, vegetarian and gluten-free food.  
Address- 19 Havelock Ave, Coogee, New South Wales, 2034, Australia
Opening Hours-

- Monday to Wednesday: 7 am-3:30 pm

- Thursday & Friday: 7 am-3:30 pm and 6 pm-10 pm
- Saturday: 7:30 am-10 pm 
- Sunday: 7:30 am-5 pm

6. Bananapalam Vietnamese Cuisine 

Banana Palm offers traditional Vietnamese cuisine on the Australian coast with traditional and contemporary flavors. It is known among tourists for its Asian vegetarian meal, pleasant ambiance, and affordable price.
Address- 260 Arden St, Coogee, New South Wales, 2034, Australia
Opening Hours-
Monday to Saturday from 5:30 pm to 10:30 pm
Places to Stay in Coogee Beach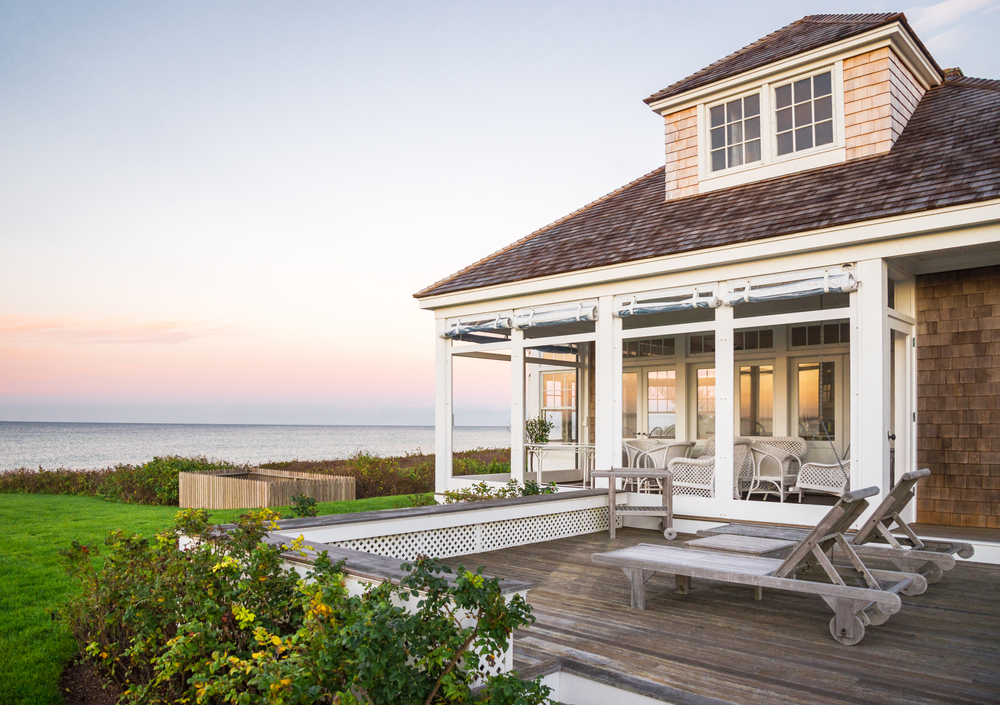 1. Adina Apartment Hotel Coogee
The Adina apartment is located closest to the beach, which will give you a panoramic view of the sea from your room. Its price starts at ₹ 8000 per person and has options for a 2 bedroom apartment, 1 bedroom apartment and a studio room.
Address- 183 Coogee Bay Road, Coogee NSW 2034
2. Mad Monkey Hostel

If you are looking for comfortable and budget-friendly accommodation, then Mad Monkey Hostel will be best for you.  Mad Monkey has facilities ranging from restaurants to free WiFi. Not only this, but they also provide snorkeling gear and boogie boards to make your sea experience unforgettable in Coogee. Its room price starts at ₹2000 per night and is located 500 m from the beach.
Address- 186 Arden St, Coogee NSW 2034
3. Myola Coogee Accommodation

Myola Coogee Accommodation is a budget-friendly hotel, located at a walking distance from Coogee Beach. It offers single rooms, double rooms and child-friendly rooms, making it a convenient space for your long or short stay. It is also located near the city, from where restaurants, cafes and shopping centers are available within walking distance.

The price of a single room starts at Rs 2000 per night and for the double room, it is Rs 3000.
Address- 23-25 Alfreda St, Coogee NSW 2034
4. Kookaburra Beach House

Ever dreamed of living in a mansion? Then Kookaburra Bach House will grant your wish. Situated at a distance of 200 meters from the beach, every room in Kookaburra oozes out modern luxury. The hospitality offered here is impeccable and the best part is that the owner itself lives here and warmly welcomes its guests. Room price starts from Rs 3000.
Address- 151 Coogee Bay Road NSW 2034

5. The Local Hotel 

The Local Hotel is situated 5 kilometers from the beach. It's a four-star hotel with cozy rooms that gives the feel of the Victorian era. Here you will also find a whiskey bar and fine dining area, which serves excellent drink and dinner. The room price starts at ₹6000.
Address- 282 South Terrace, South Fremantle WA 6162
6. Crowne Plaza Coogee Beach
Crowne Plaza Cozy Beach is a four-star hotel that offers facilities such as airport transportation, WiFi, car rental and currency exchange. It has been given five stars in cleanliness, service, and value by tourists. Crowne Plaza has ocean view rooms, smoke-free rooms, and suites available. The room price starts at ₹9000.
Address- 242 Arden St, Coogee, Randwick, New South Wales, 2034, Australia
7. Coogee Beachside Budget Accommodation
Coogee Beachside Budget Accommodation is the most affordable beachside hotel. It is equipped with a sun terrace, BBQ facilities, street parking, and many other facilities. You can find more than 50 restaurants and 5 to 6 attractions within 0.5 km from Coogee Beachside Accommodation. The room prices start at ₹2000.
Address- 
178 Coogee Bay Rd, Coogee, Randwick, New South Wales, 2034, Australia
Tips for visiting Coogee Beach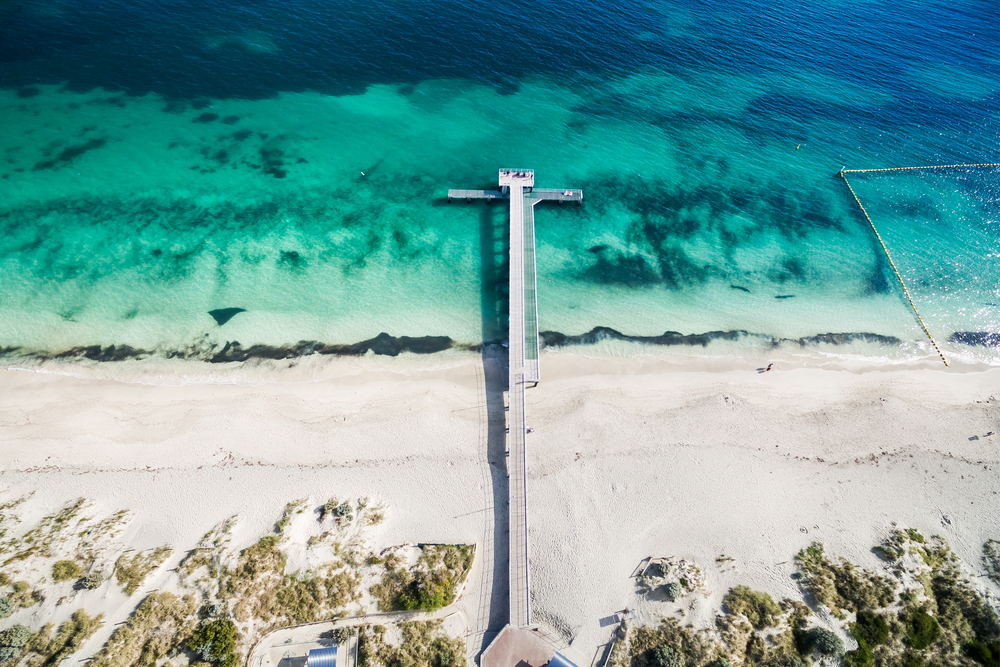 - If you like a less crowded beach, avoid going to the beach on weekends. 
- Coogee is on the lists of beaches where alcohol is banned and illegal. If you are caught drinking alcohol here, you may have to pay a heavy fine. So, say no to liquor on the beach.
- Coogee Beach is known for its dangerous coast break, so follow all the safety instructions that lifeguards give you to avoid any accidents.
- Always swim between the flags on the beach because a lot of dangerous aquatic animals are found in the Australian sea.