About Melbourne Museum
Melbourne, the cultural capital of Australia has umpteen museums that aim to engage and entertain visitors. The museums in Melbourne have been established with the motive of preserving musical legacies, medical achievements, great sporting triumphs, and its culture. One such museum is the Melbourne museum that sports the natural and cultural history of Australia and it is one of the loved tourist places in Melbourne.

Bordering the Royal Exhibition Building in the Carlton Gardens is the largest museum in the Southern Hemisphere called the Melbourne Museum. You can explore the origin of life in Victoria some 600 million years ago here. You will also be amused with the prehistoric creatures and bugs here on display and also read quite a bit about them.

The museum is loved by visitors all across the world because it provides rich insights into the popular culture and history of Australia. The Museum also organizes several intermittent exhibitions that bring in the works of several talents spread across the globe. 

The Museum was established in 2000 and since then it has been a fervent spot for visitors. The museum presents a great opportunity for various talents to bring their work here to be noticed by a wide variety of audiences. Once you visit here, you will want to visit here again and again.

The culture trip, insights into the prehistoric animal and plant life, accommodation of indigenous population and their mode of living, everything has been beautifully captured in an educative manner. Visit here and don't leave your chance to interact with live dinosaurs.

Whatever your purpose is, once you come here, you will want to come back more.
How to Reach Melbourne Museum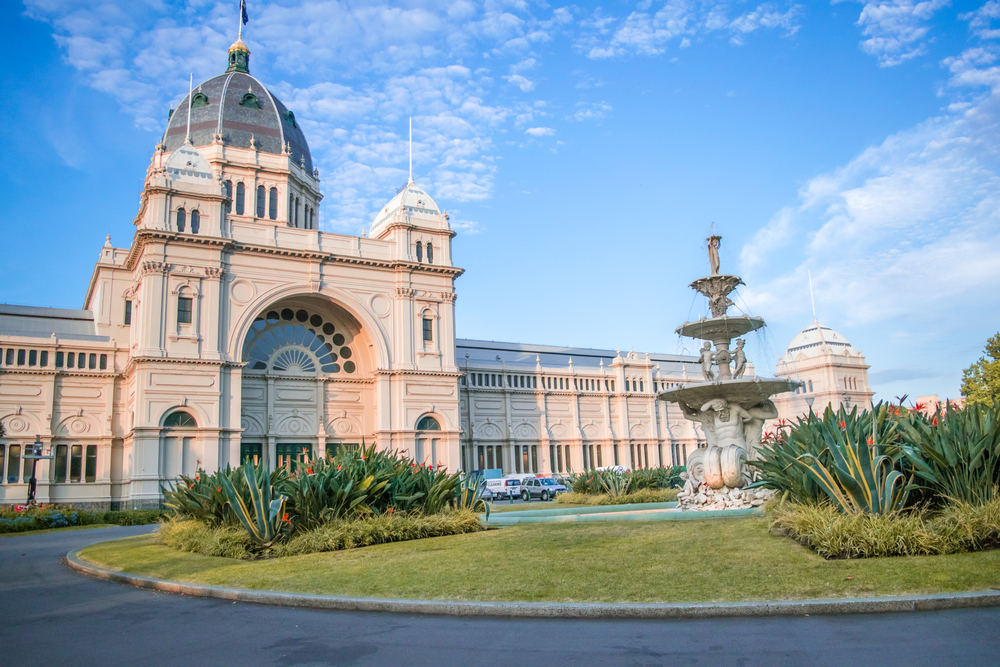 The area between the Melbourne museum and the airport is easily accessible due to a gamut of options available for traveling. The total distance between the airport and the museum is 22.2 km and the time taken to cover the distance is 18 minutes to be specific. 

By Tram:
You can opt for the tram network from Spencer St Bourke Street to Nicholson Street. The tram journey will take 15 minutes. 

By Bus:
You can also catch a bus from the Melbourne Airport T1 Sky bus which will drop off at the Sky bus coach at Spencer Street. There are buses every ten minutes and it will take close to half an hour to reach the spot.

By Airport Shuttle:
Airport shuttles are available at Melbourne airport for transport to the museum. If the traffic is moderate you can reach here within 25 minutes. 

By Taxi:
Taxi rides can get expensive but if you are not able to opt for any other mode, then as a last resort you can hire a taxi.
Best Time to Visit Melbourne Museum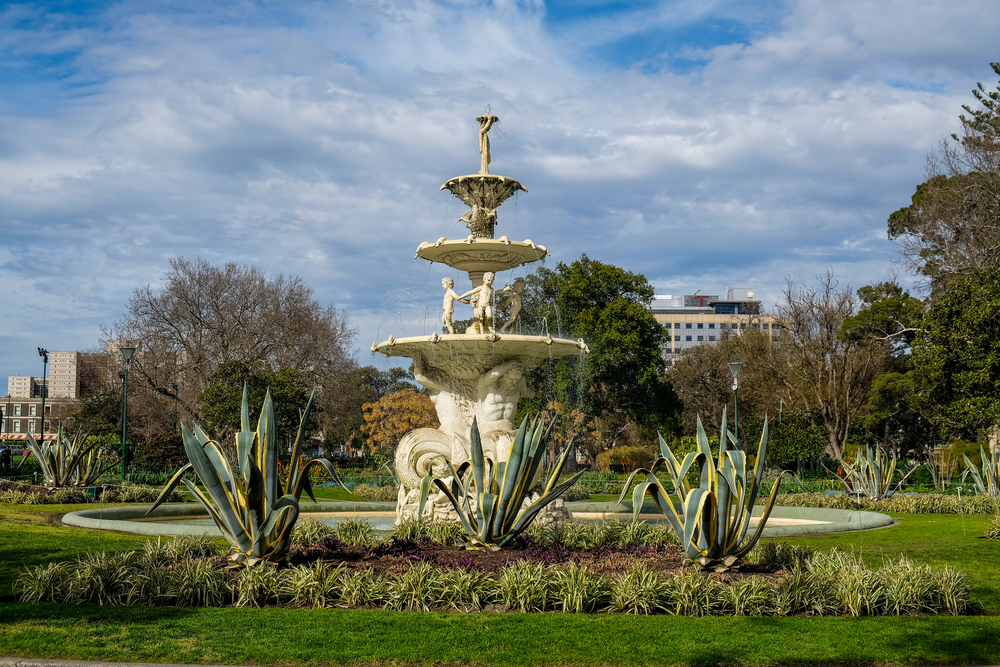 Melbourne has moderate climate conditions and great tourist crowds from March to May and from September to November. The chilly experienced in the months between June and August registers a lesser crowd.

Yet if you are looking forward to attending different exhibitions that happen only once a year and are themed differently then we recommend you to take a look at the website and get information.

The exhibitions are spread from April to August specifically covering the chilly months as not many visitors come here during that phase.
What Not to Miss at Melbourne Museum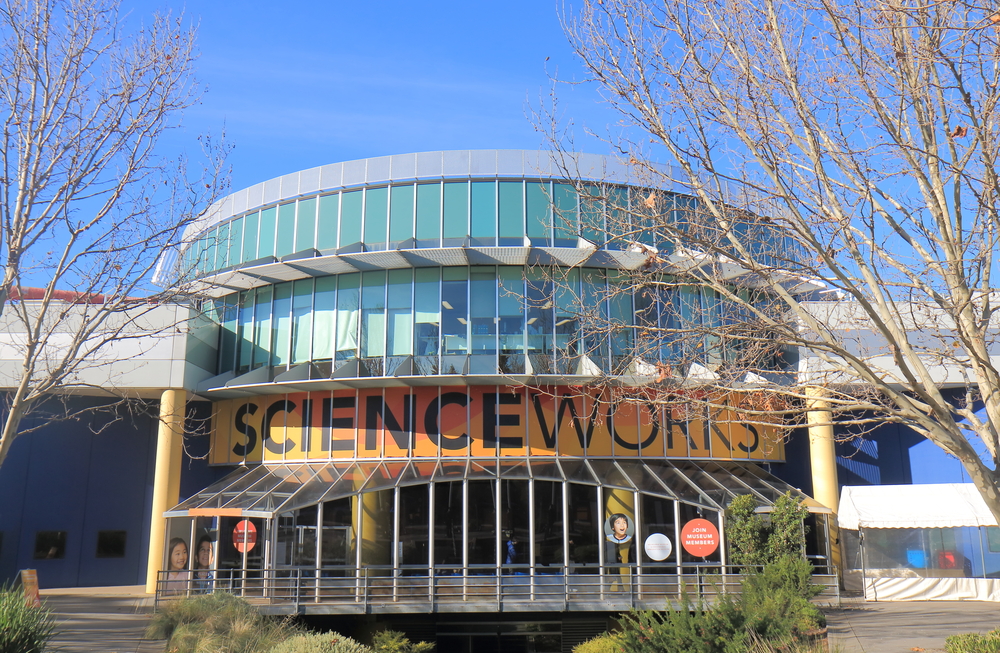 A visit to the museum and you will see that it is well-planned and executed theme-wise to engage the audience and sport interesting features with each theme. There are 5 main galleries at the Melbourne museum and every gallery is theme-based. Let us explore each of them:

1. Forest Gallery
To explore wildlife and trees of all forms and shapes, come here to the forest gallery to learn interesting things about Australian wildlife. You will be mesmerized with the way things are put to display here and how everything has been explained. 

2. Science Gallery
This themed segment explores human biology and the way the world functions. Located in the west end, the Science Gallery is a treat for those whose curiosity levels are highest up the meters.

3. Life Gallery
This is an interactive segment that allows you to interact with dinosaurs, bugs, and fossils to get an inkling of how they led their lives.

4. Melbourne Gallery
This portion is located at the east end and is an ode to the culture and history of the beloved city. The Stable of Phar Lap and the popular racecourse are the main crowd drawers. Discover the city's past, present, and the future and love Melbourne more than ever.

5. Te Pasifika Gallery
Come to this segment for the sheer joy of exploring rich treasures of the Pacific islands. With treasure troves on display, you will love the aura surrounding the area.


Exhibitions at Melbourne Museum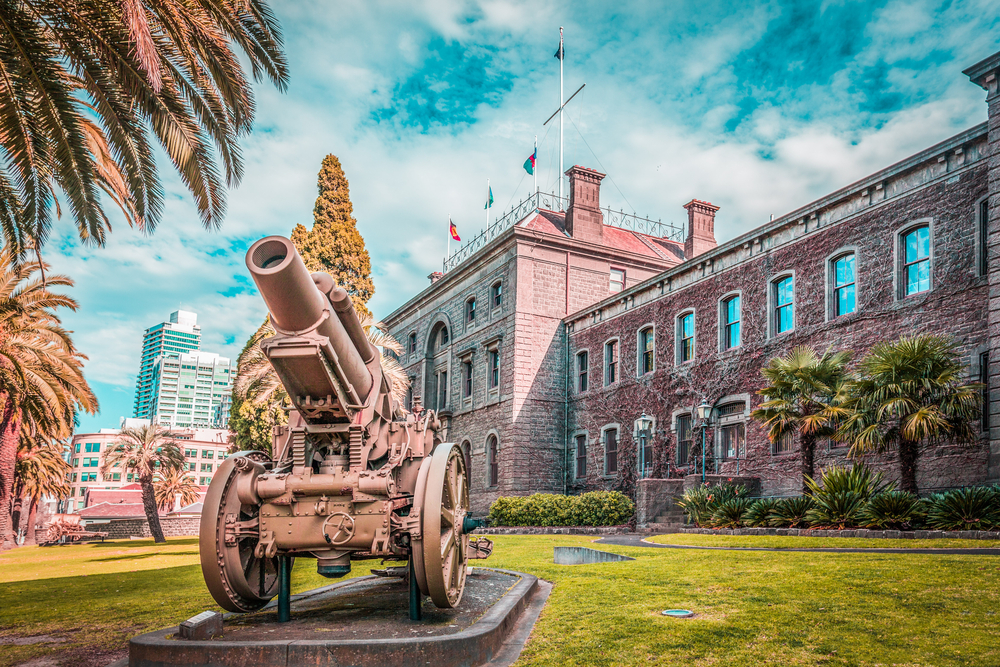 The museum is a well-known ground for holding several exhibitions both permanent and temporary. The permanent exhibitions held on fixed dates every year present a world of opportunity to aspiring curators from across the world.

These exhibitions aim to portray and showcase the nuances of life then and the present situation. These educational exhibitions explore life on earth and are suitable for all ages.

1. Road to Zero experience
The Road to Zero experience starts at 10.00 am and goes at 5.00 pm. The tour is a necessary inclusion in the permanent exhibition list because it gives insight into how road accidents occur and how they can be prevented thanks to emerging technologies like Virtual reality and augmented reality.

The appropriate crowds are students of middle-level schools whose awareness level is bound to increase thanks to the useful information.

2. Bugs Alive
The cost of this exhibition is included in the general ticket price and is live till 5.00 pm. We all should know that there are more than 150 million species of insects on this planet and the goal of this exhibition is to enable the visitors to get their dose of knowledge about these species. The exciting world of bugs and insects comes live here. 

3. Children's Knowledge area
For your little ones, this zone promises not just learning but fun and frolic galore. There are many activities here that will engage the kids aged till 5 years which will keep them busy and parents happy.

The gamut of activities includes plant study, fossil exploration, animal costume dance and much more. The educators of these activities are well-trained. The place also provides child care. The place provides an interesting excursion for kids. 
Apart from these exhibitions, there are certain special exhibitions held for visitors during special days especially when it is the off-season at Melbourne. Let us see some of them:

1. Silent Witness
This is a completely new school of thinking which exhibits the First Nations people and their country through the medium of photographs of scar trees. The entire concept was ideated by Jim Berg who is a constant learner.

The exhibition displays a breath-taking soundscape created by Martin Friedel who is a composer par excellence. You will love to learn more and more about the Victorian trees with surreal sounds and visuals. 

2. Revolutions Records and Labels
This exhibition takes you to the world of the late sixties when the hippie rebellious youth was in full swing. The maverick youth questioned everything in existence and this special exhibition gives insights into more than 500 objects from fashion to art and sensitive topics like the civil rights revolution. 

3. Top Designs
The design students of Australia get an opportunity to contribute their designs ranging from furniture to fashion, product designs to animation.


Tours at Melbourne Museum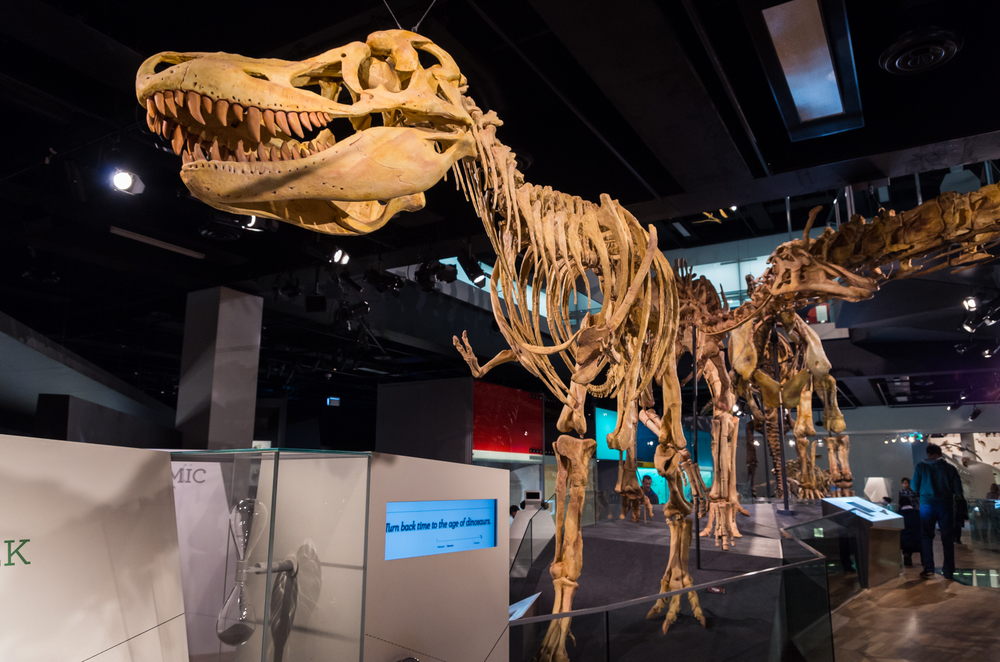 1. Before Hours Tour
For those who wake up early, this tour might just awaken your soul to some of the most amazing things at the Museum. The Before Hours tour lets you witness some of the best artifacts, dinosaur skeletons and much more. The tour takes close to 1.5 hours and is a must-do if you are an early riser and love to explore things.
2. Highlights Tour
The highlights tour will give you a synopsis of the diverse displays of the museum and the galleries. You will walk the talk when you discover new information about the museum and Victoria per se. 

3. First People's Tour
This is an award-winning exhibition that talks about the lively and vivacious culture of Australia. The entire tour also provides a visit to Milarri Gardens and Bunjilaka Aboriginal cultural center which are examples of the rich cultural traditions of art and performances that define the country. You will also witness animals, cave paintings and also get to know about the use of native plants and techniques. 

4. Royal Exhibition Building Tours
This was Melbourne's first international exhibition in 1879. The Royal Exhibition also is a national icon that was listed under Australia's World heritage building. You can learn a lot while you take this tour and it will be one of the best experiences you will have here.

Other Essential Information About Melbourne Museum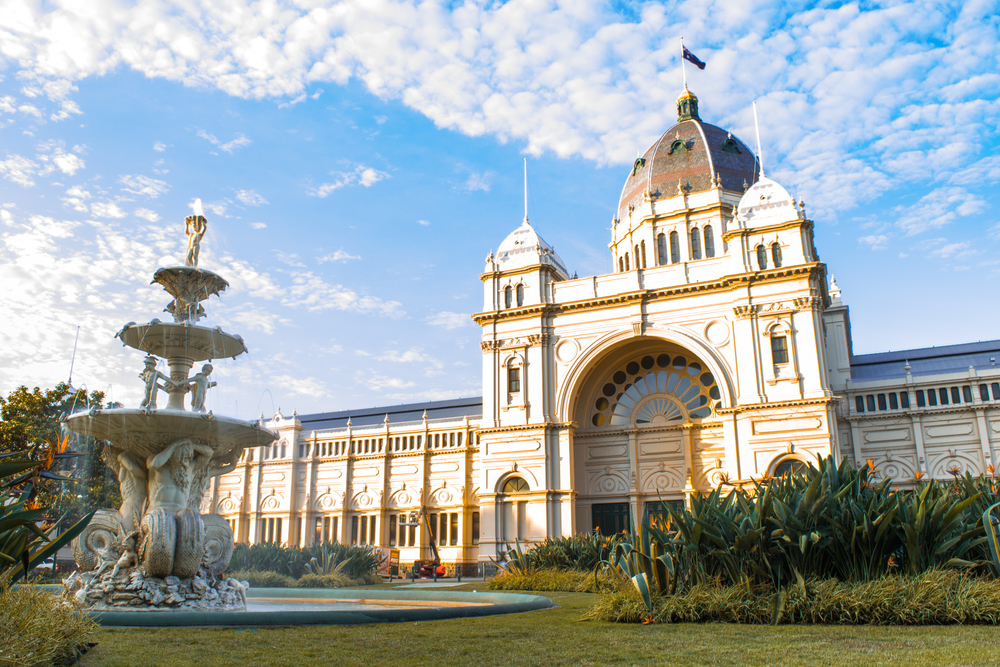 Location:

The Museum is located in the central area of Melbourne. The complete address is 11 Nicholson St, Carlton VIC 3053, Australia
Timings:
The Museum timings are from 10.00 am to 5.00 pm
Distance from Melbourne Airport:
Separated by a distance of 20.3 km, it takes nearly 25 minutes to reach the museum from the airport.
Tickets at Melbourne Museum:
Different rated tickets are depending on the choice of your visit. There are primarily two categories of visit; Only the Museum and Museum with IMAX. Both the categories has a different pricing mechanism

1. Category 1 – Museum visit
- Adults: AUD 15,
- Children (up to 16 years): No Entry Fee,
- Museum Members: No Entry Fee,
- Concession: No Entry Fee

2. Category 2 – Museum and IMAX
- Adults: AUD 25.50,
- Children (up to 16 years): AUD 12,
- Family (2 adults and 2 children): AUD 70,
- Concession: AUD 15

Concessions on tickets are available to students' veterans, senior citizens, pensioners, Healthcare cardholders and overseas university cardholders. To avail discounts, one must present the card at the time of ticket purchase.
History of Melbourne Museum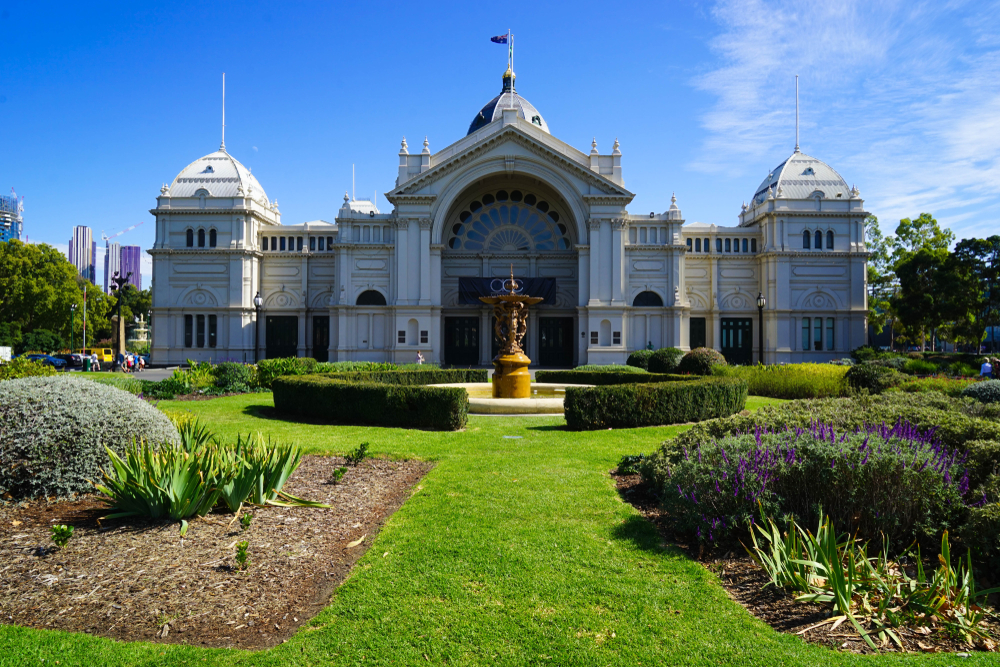 Located adjacent to the Royal Exhibition building the museum was first opened in 2000 chiefly as a venture for the Government of Victoria. The collection history relates to items.


Tips for visiting the Melbourne Museum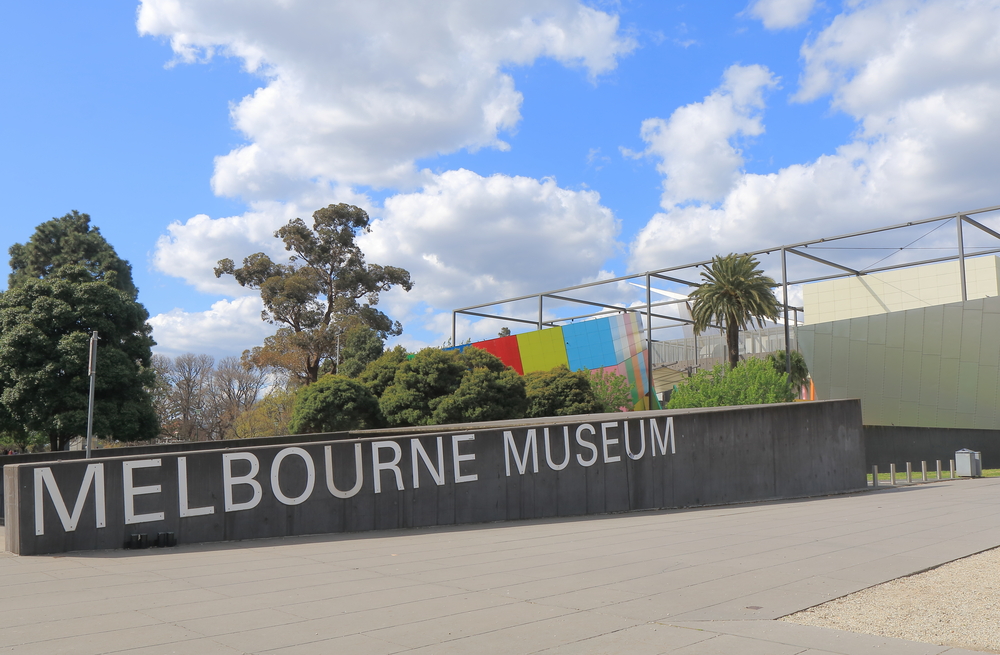 Melbourne Museum can be a treat to visitors, but you have to take care of certain important guidelines to ensure it is a good experience. We have listed down some of the most important tips to follow on your visit here.
- We also recommend that you pre-book the tour to secure your place.
- Since the museum is severely crowded especially during exhibitions, children below 12 should be under the strict supervision of an elderly person or an adult aged 17 years and above.
- Be careful of the signs that prohibit the visitors from clicking pictures. Follow the rules of the Museum. It does not restrict clicking pictures completely though.
- Outside food is allowed but there is also a wonderful café located at the Museum. 
- It is recommended that you opt for weekdays rather than weekends to avoid excessive crowds.

- The museum has many facilities which will make your visit with children easier:
1. Nursing and designated areas for changing

2. Highchairs at the cafe
3. Clean and accessible toilets
4. Microwaves
5. Pram hire
- The staff also is extremely friendly and helpful so if you face any difficulty they will help you accordingly.