About Yarra Valley
The name 'Yarra Valley' denotes the region on the upper bank of the Yarra River in Victoria, Australia. Located to the east of the Melbourne central business district, the valley lies across the river banks stretching towards the Port Phillip Bay.

The region is endowed with myriads of natural treasures- from bushlands to ocean fronts, high deserts, and acres after acres of mesmerizingly beautiful vineyards. Owing to the natural features, agricultural produce, as well as the picture-perfect Lilydale to Warburton Rail Trail, the valley attracts a large number of weekenders and day-trippers from around Melbourne.

The valley is also a fast-growing wine country, with several vintages and thriving new wineries offering Cellar Door facilities within its perimeters. The area enjoys year-round cool and salubrious temperatures, making it apt for the production of premium-quality chardonnay, pinot noir, and sparkling wine.

Matching up to the quality of premium wines, the food culture too is of note in the Yarra Valley. It is extremely rewarding to discover and share the regional passion for food with multitudes of fresh produce sourced from all corners of the Valley.

In the diverse landscape of the Yarra Valley, you can trek your way up gentle slopes strung with vineyards, stop by for a meditative moment in the secluded ravines across the blue mountains, stroll through forests of conifers, or dip your feet in the sea. Idyllic little villages like Marysville and Warburton make for perfect rest stops, while the diverse wildlife parks bring you close to the endemic Australian fauna.
How to Reach Yarra Valley


Yarra Valley is 24.6 km far from Melbourne Airport via highway M2. One can also access the Valley by State Route 83. The time required by both routes is approximately 25 minutes. The most convenient ways to travel from Melbourne to Yarra Valley are:

1. Melbourne Airport Transfers: You can find a comprehensive range of private airport shuttles for individuals, small, medium, and large groups. The pick up takes place from Melbourne Airport and the drop-off points can be set to any of the Yarra Valley Suburbs and the surrounding locales. Bus, coaches, and shuttles are easily available from the airport itself, and you can even search online about them.

2. Self-Drive: Self-driving too is a convenient way to reach Yarra Valley from Melbourne Airport, as the road is well-demarcated and only takes about 40 minutes to cover.
Best Time to Visit Yarra Valley


November to April- the Spring/ summer is the best window for visiting any wine country, and so it is with the Yarra Valley. To be more precise, it is the spring and early summertime in Yarra Valley that is best for an enjoyable tour.

Let's find out about each seasonal experience in Yarra Valley:

1. Winter (June to August): It's still jacket -weather in the Valley, with 9-12 days of precipitation per month. Expect lodging and other accommodation costs to hike up during the period between June and August since it is the most touristy time of the year.

2. Spring (September to November): The temperature will hover around 69.1 °F (20.6°C) and 55.4°F (13°C), giving off slightly chilly wind from time to time. You can also expect rain or snow for 8-9 days per month. Tourism takes a slow pace in this period, so you can enjoy dipped prices in hotels and resorts.

3. Summer (December to February): Around this time, the temperature stays between 76.9°F (24.9°C) and 67.5°F (19.7°C) and snows 4-7 times a month. Expect it to be busy around here in these months.
What Not to Miss at Yarra Valley


1. Bunjil Place: 
Inspired by the idea of 'Bundjil', the creator of the First Nation's People, this recreational center boasts of a uniquely aesthetic architectural design. The iconic roof resembles a soaring eagles' wings and the foyer grind shell of the building acts as its legs.

All in all, Bunjil Place is a cheerful site for quality entertainment in Melbourne's South East with plenty of recreation options for everybody.

2. Coombe Yarra Valley: 
This valley estate is a wellspring of heritage, once being home of Dame Nellie Melba. Visitors are welcome to take guided garden walks, enjoy fine dining, and savor the estate's specialty of elegant high tea with the Devonshire brew.

You can also browse through the gallery at the estate which preserves paintings and articles depicting the founder of the property-Dame Melba's life and about the significant role she played in Australian history.

3. De Bortoli Yarra Valley Estate: 
At this luxurious estate, a magnificent setting of the the Great Dividing Range comes together with a valuable food philosophy and premium quality sparkling wine. Visit this Yarra Valley Estate to experience the sheer elegance of Italian fine dining, sample quality wine, and look longingly on to the striking backdrop of the Great Dividing Range.

4. Eltham North Adventure Playground: 
Drop by this fun-filled adventure park for a number of memorable outdoor activities. Have a sizzling onsite BBQ and picnics, swing across the chasms with Flying Fox, enjoy a sprightly bout of water play, and let the young ones have a gala time in the cubby section.

5. Funfields Theme Park:
Funfields is an extensive 15.7 hectare theme park having a number of tantalizing get-wet activities. The highlights of the park are-- the three World Record ProSlide Water Slides, Go-Kart Track, Swinging Pirate Ship, two Multi-level waterplay areas, an 18 hole Mini-Golf Course, and the Kidzone area for the younger members of your team to play Formula Fun Go Karts, Carousel, and much else.

Throw the next children's birthday bash, social, and sports group outings here.

6. Giant Steps Cellar Door: 
An estate known to deliver Australia's most consistent, premium, over-performing, varietal wines, Giant Steps is owned privately by a Yarra Valley grower and boutique wine creator.

You will be ushered into the beautiful estate vineyards, the gravity-flow winemaking room that utilizes minimal fining and filtration along with indigenous yeasts, and the Giant steps cellar door where tasting and purchasing takes place.

7. Global Ballooning Australia:
Rise and float sky-high in hot air balloons from Global Ballooning Australia. Feast your eyes upon the spectacular view, of miles after miles of rolling hills and green escarpments. You can actually get a birds-eye-view of kangaroos feeding on tender shoots along the grasslands in the morning when you fly at sunrise.

8. Healesville Music Festival: 
This Music Festival spans over three days every year with amazing live music performances happening on four big stages. The Healesville fest is a celebration of life and joy in the Yarra Valley community.

There is delicious food on the table, indigenous wine from the valley, and live music performances aplenty with numbers featuring from mix blues, rock, soul, roots, folk and dance, and feel-good pop.

Things to do in the Yarra Valley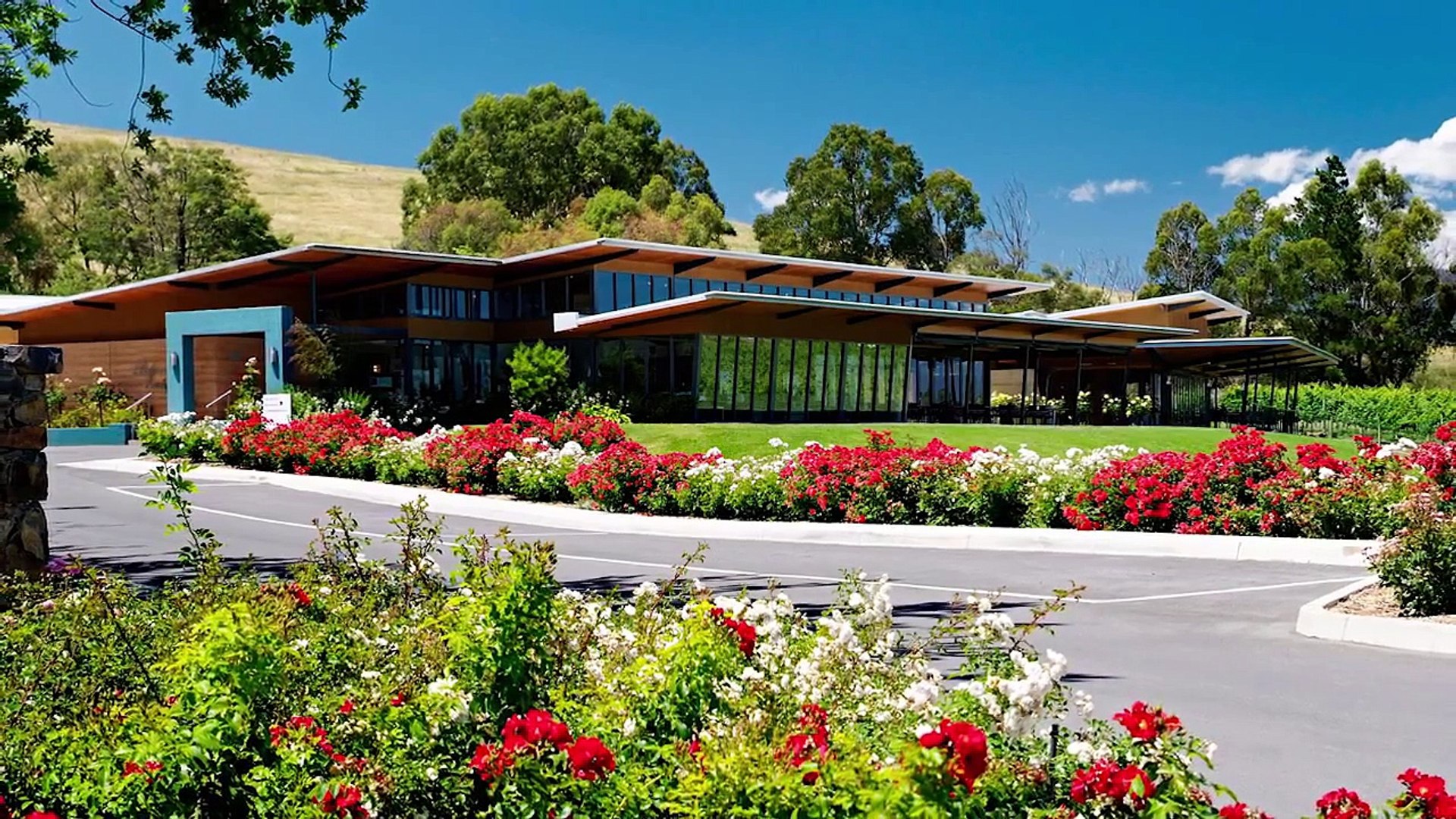 1. Take Notes on Gardening and Landscaping at the Alowyn Gardens:
Walk inside a 100-meter long wisteria and rose-covered garden at Alowyn. The place has been designed for an educational experience in developing beautifully landscaped gardens. There are six distinct parts to the Alowyn Gardens-- the Perennial Border Garden, the Dry Garden, the Edible Garden, the Forest Garden, the Parterre Garden, and the Display Garden.

2. Try Out Fitness-enhancing Activities Aquarena Aquatic and Leisure Centre: 
Visit Aquarena with your friends and family to keep your commitment to health and fitness. The area spreads over 11 acres of tastefully landscaped gardens, an indoor and an outdoor eatery cum seating area overlooking the turquoise pool, and a number of facilities dedicated to personal care and wellness activities.

You can try your stamina at the Group Exercise and Cycling Studio, take a relaxing swim in the warm water pool, hon your diving skills, or enjoy a detoxifying spa in the steam room. Aquarena also has options to engage the youngest members in your family in healthy activities. Introduce the little ones to water activities at the small toddlers' and learners' pool that are supported with a childcare unit.

3. Taste Exquisite Wines at Balgownie Estate Vineyard Resort & Spa: 
This estate is luxuriantly steeped in the beauty and blissfulness of Yarra Valley, overlooking the vineyards and having 70 spacious and comfortable accommodation suites. The resort serves fresh, organic, and local fares at the in-house restaurant. It is also an elegant affair here to eat in the stunning cocktail bars that are carved from white marble.

There is a satisfying Celler experience to be had at Balgownie with their flagship Estate Cabernet Sauvignon and Estate Shiraz from original 40-year-old vines in Bendigo. Choose this property to host lovely destination weddings, conferences, and other important events.

4. Try Out Home-like Cakes, Pastries and More from Beechworth Bakery: 
Beechworth Bakery brings a taste of nostalgia, like the way Nanna used to bake! There's an overload of freshly baked, fragrant delicacies-- light and fluffy cakes, pastries, pies, loaves of cinnamon bread, and bread rolls with a creamy filling, plus, a large platter of sandwiches, salads, wraps, and focaccias.

Visit for warm and memorable times with family, friends, or just to pamper your sweet tooth with some baked indulgences.

5. Taste Varied Seasonal Delicacies of Yarra Valley at the Bella Restaurant: 
The ideal Yarra Valley food experience begins here at Bella. The chef uses only fresh produce from the valley to plate up scrumptious and mouthwateringly inviting dishes.

The seasonal highlights of Bella are the Mushrooms in autumn, Braised beef cheeks in Winter, Ripe Berries in the summer, Peas in spring, and much else.

6. Buy Your Stock of Local Produces at Healesville Organic Market: 
Your search for fresh organic ingredients at Yarra Valley ends here. The market gathers at Coronation Park every Saturday, from 8 am to 1 pm, nestling across the idyllic hills of Healesville.

Locally grown juicy fares of fruits, vegetables, herbs, honey, free-range eggs, sourdough bread, non-hybrid seeds, jams, and more can be found in heaps here.

7. Buy Tasty Home-made Strawberry Jam from  Kookaberry Strawberry Farm:
A family-owned initiative in Yarra Valley, this farm evokes nostalgia for our childhood with its handmade strawberry jam. Buy preservative-free, flavorsome, real fruit jam processed from hand picked berries by Frances- the grower lady at Kookaberry.


- Have Glimpse of the Regional History of Yarra Valley at the Lubra Bend Garden


Visit this property set amidst a cheerful garden landscape to walk amidst nature when listening to fascinating stories of this Yarra Valley estate.  You will find a glorious Guilford Bell house surrounded by camellias, magnolias, oaks, and a dry garden of cacti and succulents inside.

At the far end of the stretch, the Yarra River can be found rhythmically flowing by. Also, an expansive view of the Great Dividing Range comes to view. There are many histories and environmentally sensitive gardening ethos steeped in this land.

The tour guide will tell you the stories of the Wurundjeri indigenous people who lived here many decades ago, the Russel Stokes family who came to settle in the 1950s, and Rosemary Simpson's enterprise of transforming the land into something new altogether. Make appointments for tours, as there will be a resident gardener of the estate as your tour guide to show you around. The morning tea or coffee will be on the house.

8. Pet Some Lovable Beasts at Omaru Alpacas:
Meet a graceful and candid bunch of alpacas in this slice of rural paradise. Here, the Dandenong Ranges stand to the South East, the Kinglake to the North and the Yarra Ranges in the East, offering a spectacular view on all sides.

Come here for an engaging farm walk, feed the animals nibbles of hay, or some bowls of chaff, and shop on yarns of alpaca wool at the store. Also, grab a hot cuppa on the shop verandah overlooking the farm in the backdrop of the three ranges.

9. Satisfy Your Love for Good Coffee at Silva Coffee: 
Coffee aficionados have a definite address in Yarra Valley at Silva. Learn about the origin, processing, and the various roast profiles from one type of coffee to another at this roasterie.

Going behind-the-scenes of quality coffee making here could be a very enriching experience for coffee lovers. Source ground coffee at the spot, learn how to use the selection of complex brewing equipment and barista supplies, and sample delicious brews from all over Ethiopia, Indonesia, Honduras, Brazil, East Timor, and other great places.

10. Feast Your Eyes On Vibrant Flowers at Big Bouquet: 
This flower farm has 60000 blossoming Gerberas in different vibrant hues, is home to a herd of adorable Alpacas, got a cafe serving home-cooked meals and Devonshire tea, and spreads over 2 acres of lush gardens and playground. The grounds are open all 7 days a week and is perfect to stop by for coffee and the kids to play.

11. Trek Through Dark Woods On The Ada Tree Walk: 
A massive Ash tree hovers over you from all sides on this tree walk, located in the Yarra State Forest. The giant Mountain Ash is one of Victoria's largest living trees, estimated to be 300 years old.

Find a deep connection with nature on this blissful walk, the trail overlooking the rainforests and bending towards the headwaters of the Little Ada River.

12. Hike On a Mountainous Trail On the Chum Creek Road Climb: 
It's an 8.4 km long trail starting at Corner Heath Road and Healesville-Kinglake Road and ending on Myers Creek Road- Toolangi. The cyclists will find it most fascinating to crisscross repeatedly amidst the wooded stretches of Mountain Ash, Grass trees, and other sycamores. Soon, you will find a beautiful valley on your left.  Descend into the greenery.

13. Go Cycling On Mount Donna Buang: 
Warburton township is a hot topic among regular cyclists in the Yarra Valley. The fame is largely due to the famed Mount Donna Buang climb located here, which is the closest to true alpine climbing that you will find in Melbourne. You can start cycling on this route from Melbourne or join later in the trail from Launching Place or Warburton.

14. Hike On the Diamond Creek Trail:
The locales Eltham and Diamond Creek are connected by this shared-use trail approximately 12 km long. You ought to start off from Eltham Lower Park, bending over a picturesque wooden bridge on the Main Yarra Trail and finish the line just behind Diamond Creek East Primary School.

15. Finns Reserve:
Well preserved nature reserves and a distinguished art district come together in the Finns Reserve. The expansive outdoors invite you for taking spry walks, following bike paths, trying out the fitness station, and entering the Wombat Bend Playspace.

The Yarra creek flows by and the river banks have onsite barbecues and drinking fountains. Art lovers can admire the mosaic of 'The Circle of Friends' and explore the intricate maze panels. There is also an amphitheater,  an adventurous Flying Fox ride, a big carousel, and native forest trails to go on.
Other Essential Information About Yarra Valley


- Location: Yarra Valley denotes the region surrounding the Yarra River in Victoria, Australia. The river sprouts forth approximately 790 km to the east of the Melbourne district and courses towards the Port Phillip Bay. The valley's location denotes only the upper regions surrounding the river and excludes the lower parts, which are denoted as Lower Yarra.

- Timings: Different facilities inside the Yarra Valley have different timings. The best time for a general visit is in the morning from 7 am to 11 am, when you will find most of the wineries, parks, and cycling routes open to explore.

- Distance from Melbourne Airport: The distance between Melbourne Airport to Yarra Valley is 24.6 km, driving by M2. The time taken to cover this distance is about 25 minutes on a normal day without road congestion.


Yarra Valley Wineries:


1. Acacia Ridge: 
A quintessential Yarra Valley experience is what Acacia Ridge stands for. An enjoyable wine tasting facility, an exciting BBQ venue, pretty wedding destination-- Acacia Ridge will fit all of your requirements for a classy and memorable event venue. Plus, you get to taste the delish wines and spirits such as Moscato, Pinot Gris, Chardonnay, Pinot Noir, Shiraz, and Cabernet Shiraz.


2. Badger Creek Blueberry Winery:
The Badger Creek Winery sells 100% blueberry vintage. You get to taste from méthode traditionnelle blueberry sparkling wine, still wine from Blueberry, blueberry fortified wine, barrel-aged fortified blueberry wine, and Moscato style blueberry wine.

Wine aficionados love to spend time at their cozy Cellar Door area. Visitors are welcome to sit back with a coffee and desserts, or take a few sips from their award-winning ciders and wines, served with a cheese platter alongside to graze on.

3. Coldstream Hills Cellar Door: 
A treasure trove of Single Vineyard and Reserve Wines, this place tops the list for wine enthusiasts in Yarra Valley. The winery is perched on the cliffs overlooking the valley from where the guests can relish a luxuriant view of the vines below.

The wine here comes with assorted sides of cheese, olives, dips, and cured meats. The best items available from this cellar door are-- the trademark Yarra Valley wines, Single Vineyard samples, Reserve and back vintages.

4. Corniola Wines: 
This family-owned vineyard and winery boutique is focussed on producing measured quantities of handcrafted premium spirits. You can enjoy wine tasting in the relaxed atmosphere of the Corniola Cellar Door at just an hour's drive from Melbourne, in the heart of Victoria's famous wine region.

5. Dominique Portet Winery:
Meet the family which has been making wine for ten generations. The Portets had their beginning of making handcrafted wines in none other than Chateau Lafite in Bordeaux, France. No wonder, their wine philosophy is supreme! The present descendant of the Family, Dominique serves sparkling wine, sauvignon blanc, rose, Shiraz, and cabernet sauvignon.

6. Elmswood Estate: 
Seated at 240 m above sea level, this vineyard enjoys a very salubrious climate. As a result, the wine produced is pure quality. The Cellar Door at Elmswood is open every weekend from 11 am to 5 pm. In addition, tea enthusiasts are welcome to sample high tea as well.

The top deck of the estate opens out to panoramic views of the serene mountain and greenery surrounding the estate. The Elmswood Estate is also a popular choice for weddings and functions, and even serving as a warm and romantic honeymooner's paradise.

7. Fergusson Winery and Restaurant:
Focussed on culturing classic French grape varieties including Chardonnay, Pinot Noir, Shiraz, and Cabernet Sauvignon, the Ferguson Winery is the perfect haunt for classic wine aficionados. The restaurant sits above calm and pretty vineyards as far as the eyes can see.

The Cellar Door hall room has high open ceilings to stargaze in the night. Inside, you will see beautiful floor to ceiling vintage glass doors, and a collection of hand-sewn furniture of a rustic feel. Also, the central area has a cozy open fire burning through the colder days, drawing everyone to gather around.

Tips for Visiting Yarra Valley


1. Go prepared for outback journeys, long hikes, and bushwalks.


2. Remember to pack in your hiking shoes.


3. Wear cotton, linen, or fleece. Avoid silk or synthetic fabric as it will be to your disadvantage if a bushfire breaks out.


4. Stay wary of dangerous wild animals. Predatory wildlife in the Yarra Valley includes sharks, crocodiles, and other poisonous reptiles. 


5. Take prior note of oncoming bushfire, choppy river current, and extreme desert heat, depending on which part of the diverse Yarra Valley region you are visiting.


6. Plan a 4-5 day tour to Yarra Valley. There are numerous attractions to cover in this vast region which won't suit the configuration of a weekend trip.