About Gokarna Beach
Heaven is found simply off the bank of terrain Karnataka – and it is called Gokarna Beach. One of the concealed pearls of India, the seashore is known for the wide extended white sand and peaceful waters. This is an ideal family get-away setting, which brags beachside picnics and water sports, is likewise home to comfortable shacks and radiant rental cottages.
With so much to see and do, it is going to be really hard to lie idle on Gokarna beach. Hit the beach with buckets and shovels to build that perfect sand-castle of your dreams. Or, stroll the beach in the evening to soak in the majestic view of Arabian sea. Likewise, this is an extraordinary spot to spread out the family's seashore cover and love the ideal opportunity for the afternoon. Remember to swing by the exciting water sports accessible at Gokarna beach. 
With remote beach escapes, family-accommodating shores, and ideal for sand-château building, Gokarna beach guarantees fun frolic to every style of the guest. Peruse through the subtleties and activities about the Gokarna beach!
How to Reach Gokarna Beach


Dabolim Airport is the nearest airport and practically 148.5 km away from Gokarna beach. Although, away from Goa, there are a lot of approaches to reach the majestic Gokarna beach from the airport. The quickest way to get to the beach is by hailing a taxi which will take approximately 3 hours and 50 minutes. Or, you can book an online cab for travelling. 

If you want to explore the local whereabouts of the city, you can also take a bus. Local and private buses are easily accessible at the bus stands. Gokarna is connected to many bus-stands from major cities such as Madgaon in Goa, Mangalore, and Bangalore in Karnataka. You can drive up to these places and then take a bus to the Gokarna town. Or, you can travel by rail and stop at Bhatkal and Karwar, one of the major towns near Gokarna. 
Best Time to Visit Gokarna Beach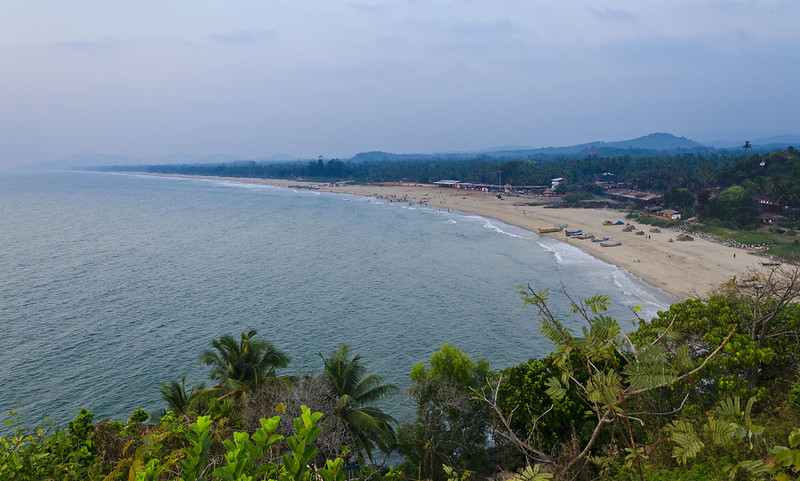 October to March – This is a really good time to visit if you want to avoid the southwest monsoon of Gokarna. Also, the Gokarna beach experiences heaviest tourist traffic during February or March due to the celebration of Maha Shivaratri at Mahabaleshwar temple. During this festival, Gokarna has a nine-day festivity which finishes up with a chariot parade carrying an idol of Lord Shiva. Also, you can visit when the Mahabaleshwar temple celebrates the rituals related to Kartik Purnima in November.

June to August – During this time, heavy rainfall is highly expected. Travelling isn't convenient and visitors usually avoid coming during this period. In the spring season, Gokarna starts getting warmer. 

April and May – This time is considered as hot summer months. The visit should be completely avoided as the temperature can easily exceed 40 degrees Celsius. Due to the proximity to the sea, the place gets hot and humid. 
What Not to Miss at Gokarna Beach


1. Explore the beach shacks – Deserted by the day, the beach shacks of Gokarna beach comes to life after dusk. Arranged new and tart, you can attempt the astonishing assortment of dishes. Also, the sunset views are the most picturesque and iconic from this shack.


2. Indulge in the water sports – Apart from the most beautiful sights of the ocean, Gokarna beach gained fame for being a hotspot for adventurous watersports. From the bumpy banana ride to the thrilling jet ski ride, Gokarna beach is spot on.


3. Enjoy the live music with a bonfire – Looking for uproarious live music and campfire? Your search ends at Gokarna beach. One of the relaxing beaches in Gokarna, you can lose yourself in its magnificence and quietness.


4. Visit Mirjan fort – Famed as one of the royal jewels of India, Mirjan Fort is well-preserved 1608-1640 A.D. fortress. Overlooking the vast expanse of Arabian Sea, the fort is famous for the mysterious tales and architecture. 


Attractions Near Gokarna Beach 
1. Hike from Gokarna to Kumta – Looking for a break from Gokarna beach's beauties? Plan a brisk hike to Kumta with your squad. Known for its flora and fauna, Kumta pass resides in the mighty Western Ghats. It is prevalently known as the Golden Trail and is supposed to pass through many unexplored beaches.


2. Mirjan Fort – Located on the banks of River Aghanashini, Mirjan fort was built in 1608-1640 A.D. by Queen Chennabharadevi, known as the pepper queen of India. Home to the rich history, this place is also famous among architecture enthusiasts. From high walls to watchtowers, this place is one of the most secure forts. Keep your camera ready for clicking Instagram worthy photographs!


3. Aghanashini River – Your weekend trip is incomplete without the mention of exploring the Aghanashini river. This place is situated close to Mirjan fort and originates in the Western Ghats of Uttara Kannada district. On its way, the river has also created many splendid waterfalls – Unchalli falls, Burude falls, etc. Known for its scenic beauty, it is also one of the lifesavers of Kumta taluk. 


4. Rock formations in the Western Ghats mountains – About 45 minutes inland from Mirjan fort, you can take up a short forest trek to the transcending dark crystalline limestone rock formations in the Western Ghats mountains. Tourists visit this place often for an offbeat view and chilling rock-climbing experience. If you want to make your trip more adventurous then there is no preferred choice over trekking in these mountains!
Other Essential Information About Gokarna Beach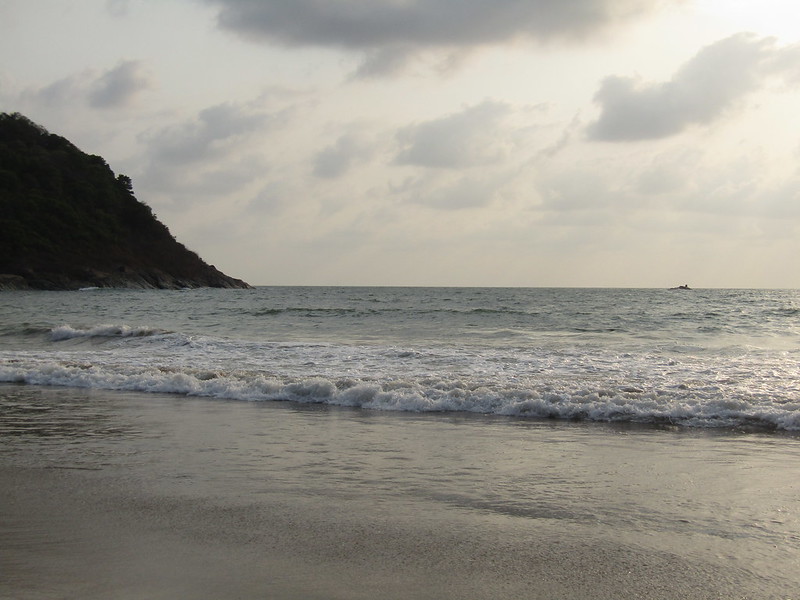 - Location: Gokarna beach is located on the western coast of India in Uttara Kannada district of Karnataka. It is in the south direction on the outskirts of the Goa border.

- Medical Facilities: There are a few medical stores available near Gokarna Beach at your service. These medical stores are equipped with many medicines and can help you with band-aiding and dressing of the injuries. Or, you can bring a medical kit with yourself to treat basic injuries.

Moreover, you can drive up to the nearby villages of Goa and Karnataka to take proper and quick treatment from hospitals and nursing homes. The doctors and staff are experienced and skilled to treat people.

- Mobile Connectivity: The network availability is in an ideal condition. You can undoubtedly associate and contact individuals with any disturbances. Although the internet might work slowly, normal calls are possible.

- Distance from Nearest Airport: The nearest airport to Gokarna is in Dabolim, Goa. The distance between the beach and the airport is almost 148.5 km. You can hire a cab from here and the ride will nearly take 3 hours 50 minutes.


Water Sports at Gokarna Beach


1. Snorkeling – Want to explore the exotice life of sea? You gotta take part in snorkeling at Gokarna beach. With this watersport, you will step into the marine life and explore its colourful world. 


2. Jet skiing – If you live for speed and adventure, then jet skiing is going to be your favourite watersports at the Gokarna beach. With racing adrenaline and majestic blue sea, whiz around the Arabian sea. 


3. Surfing – Hop onto the surfboard and surf around the pristine waters of the Gokarna beach. The waves are quite high and friendly, in the beginning it might be difficult to learn surfing but with proper guidance, you will ace it quickly.


4. Banana boat – Feel the warm breeze in your hair and soak in the beauty of sea while enjoying your ride on banana boat. The ride usually consists of three to ten people where you can hop on and the boat is towed to a certain distance. Take your squad and dig in!


5. Bumper Ride - Yes, this is what the ride means when a speed boat tows you across the sea and you sit tight while admiring the scintillating waters of Gokarna beach. This watersport is quite different and fun than other sports. 


Places to Stay Near Gokarna Beach


1. Kahani Paradise Villa – Searching out for a tranquil stay? Head to Kahani Paradise Villa. The villa is known for its featuring highlights of an extravagant poolside, a lovely bistro, and warm hospitality. This luxury resort is renowned for providing a comfortable and lavish stay. 


2. Hari Priya Residency – Looking for something different than hotels? Hari Priya Residency would be the perfect accommodation choice. It is a well-known homestay alternative for the beach vacationers. This homestay is often preferred for its hospitality and comfortable stay. 


3. Aura Ecostay – Located near Gokarna beach, Aura Ecostay comprises of lavish rooms with a TV, professional service, and a peaceful time. The place provides various facilities of serving delicious complimentary morning meals and outstanding room service. 


Places to Eat In and Near Gokarna Beach


1. Ganga Café – Head to Ganga Café to enjoy your time around Gokarna beach with an excellent view and mouth-watering food. The café is arranged right near the beach, so munching on the famous sandwiches and cold espresso while watching the sun setting down.


2. Pai Restaurant – Want to explore the neighbourhood diners? Head to Pai Restaurant. With a feel of marvelous view and warm lights, the restaurant offers international cuisines, also, the authentic South Indian food is highly recommended.


3. Sunset Cafe – Known for the aromatic Indian food, Sunset Café is known for its authenticity. The café serves food with slight decorations and is the perfect destination to end your day.

Things to Carry While Going to Gokarna Beach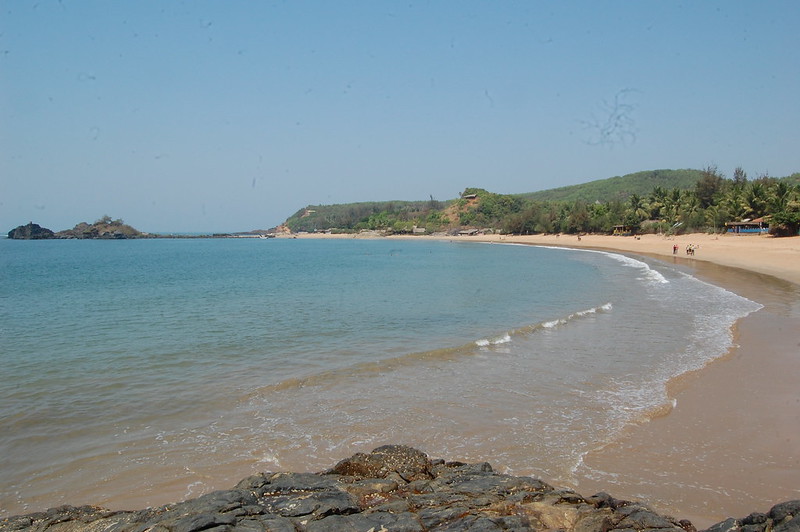 1. Carry extra water bottle and caps or hats to beat the sunny days. 


2. To save your skin from sunburns or insect bites, don't forget to carry mosquito repellants and sunscreen. 


3. Carry footwear which are suitable and safe for strolling across the Gokarna beach. 


4. If you are planning to take part in watersports, it would be appropriate if you carry beachwear, swimsuits, and extra pair of clothing. 

Travellers' Tip before Visiting Gokarna Beach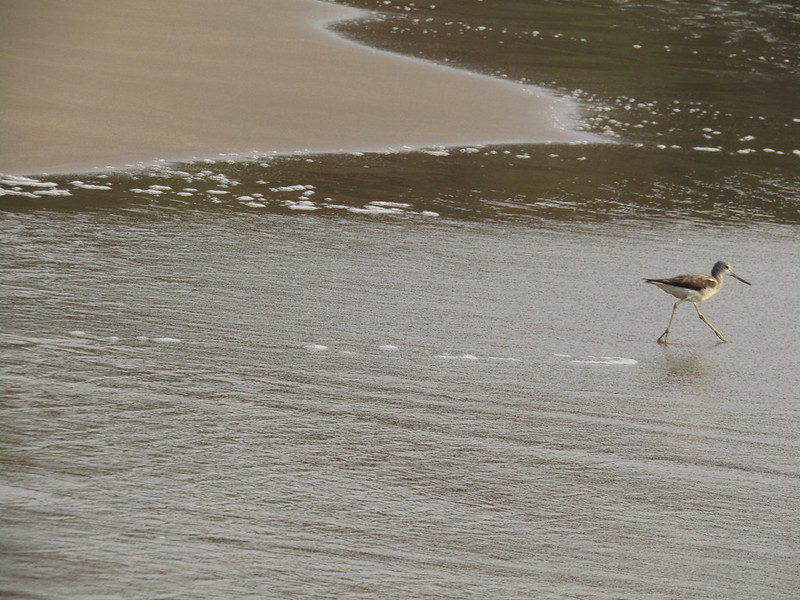 1. Gokarna beach is a religious place and if you possess or distribute drugs, then you can land into some serious trouble. Avoid these at any cost.


2. Check the weather before planning to sunbathe at the beach. It's quite usual that tourists get sunburn and sunstrokes. 


3. Winter season is the famous tourist time visiting Gokarna beach. Plan and book everything beforehand to avoid high costs.


4. It is highly suggested that you take part in watersports during day-time. Moreover, recheck the safety measures provided with the watersports.


5. Don't litter around the beach and make sure you throw the garbage in the dustbin. Cleanliness is an important factor.