About Kudle Beach
Kudle Beach in Gokarna is renowned for its unmatched beauty and mesmerizing charm. Flanked by tall coconut trees, this piece of land resembles a perfect 'C'. 

Representing a vastly stretched piece of an isolated sea and land, Kudle Beach is the best option to try for those who seek solitude. With serene and quiet atmosphere, watching the sunrise and sunsets are the real delights for the observers. You can either sit on the shore or gaze at the never-ceasing tides – the choice is yours! 
Locals visit here for early morning or late evening walks and their yoga sessions. You can also join them. Stroll around for some time, and you are surely going to find some beautiful beach shacks and bamboo huts to plan your night camping. This is the perfect moment to shoot the beauty of glistening waters under the dim light of the moon. 
November to February is the best time to plan your visit to this incredible beach in Gokarna. This is when you will be able to mingle with other backpackers and travelers. With a multitude of activities to enjoy, Kudle Beach is an ideal destination for solo travelers, adventurous travelers, and newlywed couples. 
How to Reach Kudle Beach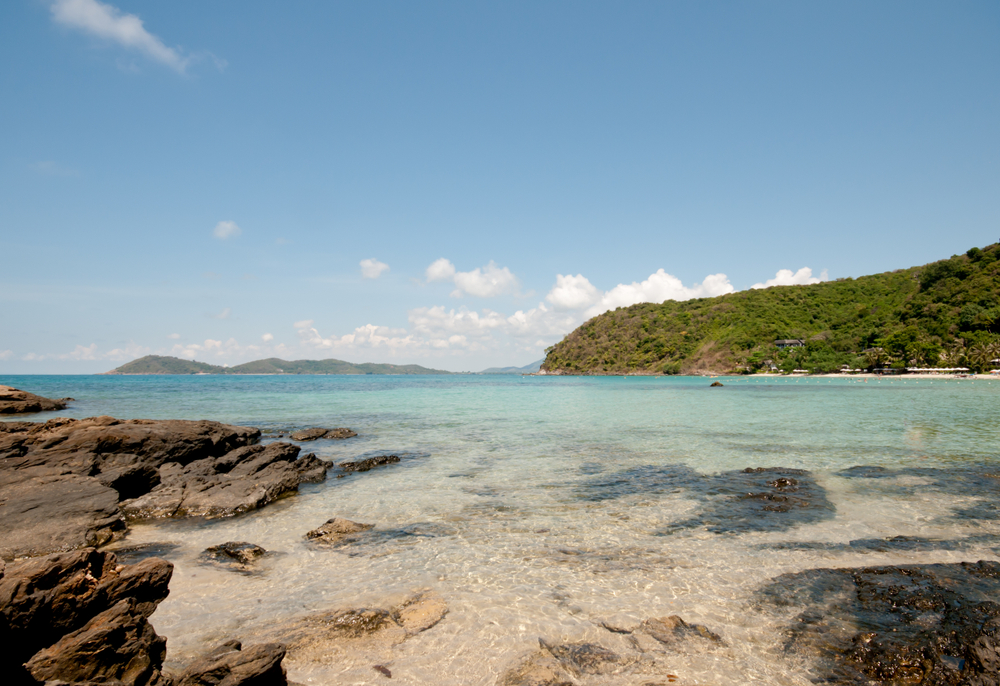 There's no direct flight to reach Kudle Beach in Gokarna. Yet, it is easily accessible either by bus or train. You can also opt for a private or rental cab service to reach here. 
By Bus:
If you are planning to travel to Kudle Beach of Gokarna via bus, you need to board off at Shivamogga Bus Terminal. This is a common point for buses coming from other major Indian cities. From here, you can catch a local bus to get down at Gokarna Bus Stand in Bangla Gudda, which is nearest to this beach. 
Drive from other major cities:
From Goa:

Goa is at a distance of 147 km from Kudle Beach. You can expect your drive to last for  3 hours. 
From Mangalore:
Mangalore is at a distance of 235 km from Kudle Beach. Your drive from Mangalore to the beach will last for the 5 hours. 
From Bangalore:

As Bangalore is 490 km far from Kudle Beach, enjoy plenty of roadside scenic delights throughout the 9 hours of your journey. 
By Railway:

The nearest major railway station is Madgaon Railway Station while the local one is Gokarna Railway Station. Once you reach Gokarna Railway Station, you can quickly get a bus or rent a cab to reach here. 
Best Time to Visit Kudle Beach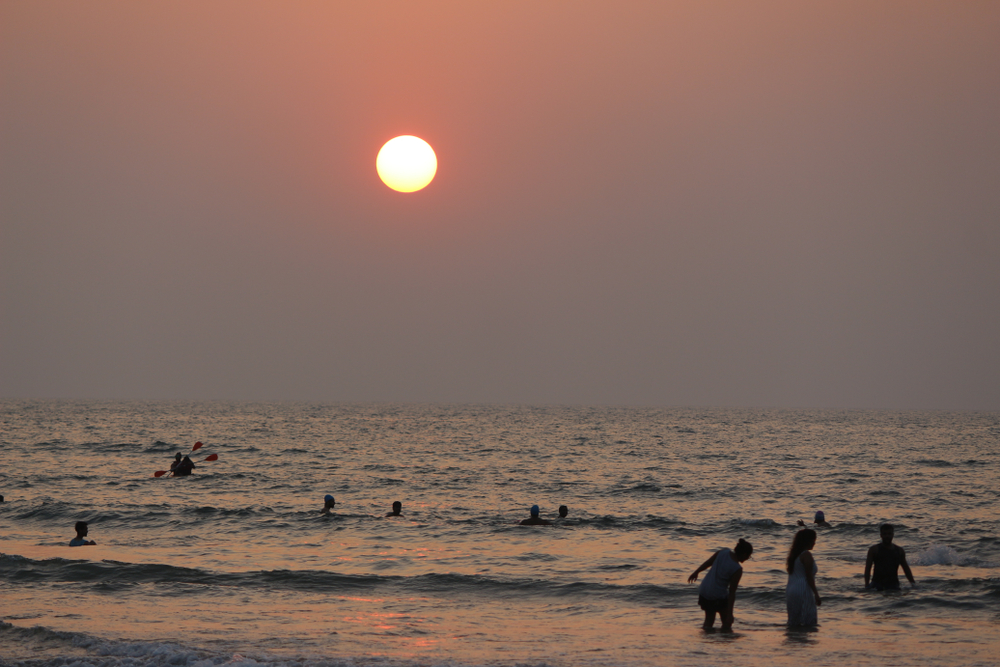 Summer:
The period between April to June marks summers in Gokarna. With the temperature rising up to 40 degrees, you can expect a hot and humid climate. This makes most travelers to avoid summers for their Kudle Beach holiday. 
Monsoon:
July to October are the months of showers here in Gokarna. Throughout the season, the region receives an ample amount of rainfall. Although the climate is pleasing with a lush green grass stretch, beaches may tend to be dirty. This holds back Gokarna tourists from visiting Kudle Beach during this time.
Winters:

November to March is the winter season here in Gokarna and the best time to plan your visit. With a temperature falling between 20 to 30 degrees, this season is most preferred to enjoy the sunbathing activity at Kudle Beach. Also, if you are fond of and get a chance to try the seafood here, don't resist your stomach cravings. It's simply delicious!
What Not to Miss at Kudle Beach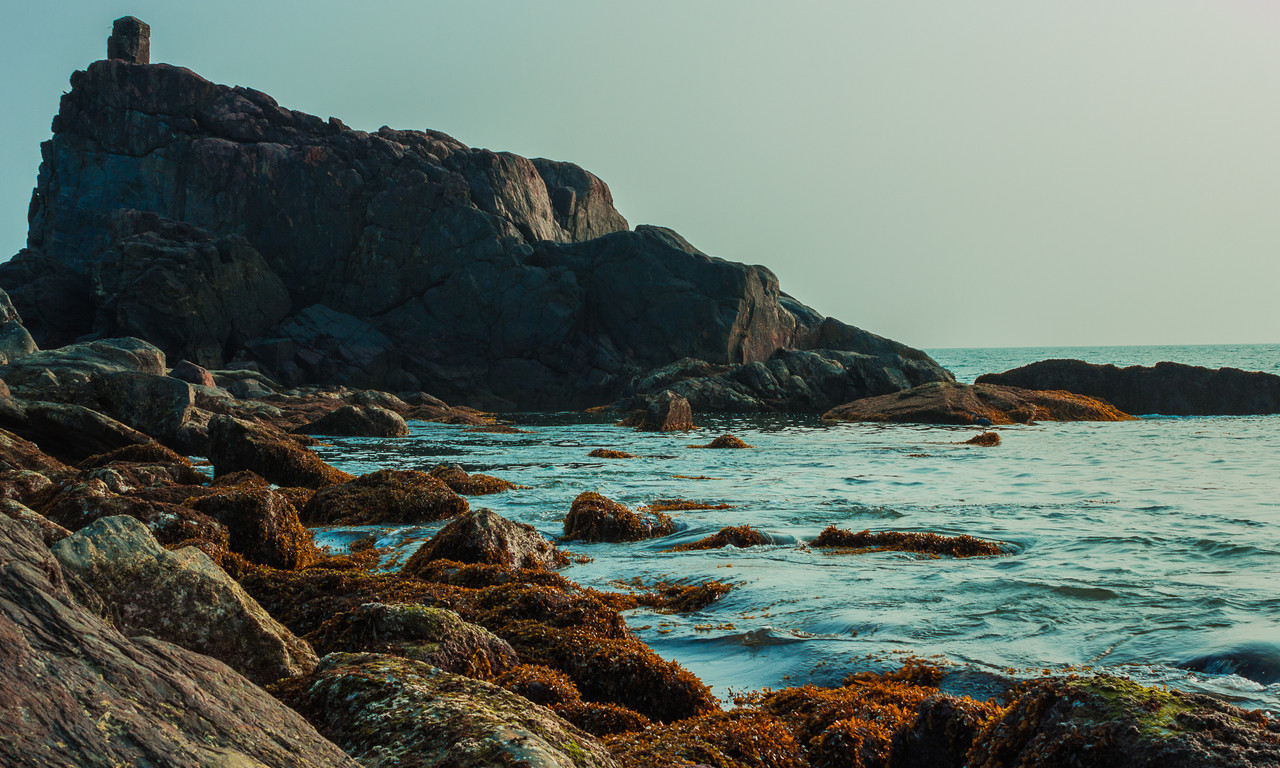 Om Beach:
Blessed with a beautiful OM shape, the Om Beach in Gokarna is a pristine beach for adventure junkies. Boat rides, fishing, Dolphin spotting, beachside trekking, and jet skiing are activities to enjoy here. 
Mahabaleshwar Temple:
Mahabaleshwar temple exhibits a unique and classic Dravidian style of architecture. This spiritual retreat refreshes your soul inside out. 
Half Moon Beach:

Here, you'll get to see a shape resembling a half-moon. This is an idyllic escape for all those who love to indulge in sunbathing and swimming. Canoeing, paintball, paddle boating, and camping are some activities to enjoy here. 
Besides the three mentioned above, Maha Ganapati temple, Mirjan Fort, Shri Arya Durga temple, Anshi National Park, and Karwar are some nearby places to visit.  
Things to Do in Kudle Beach Gokarna: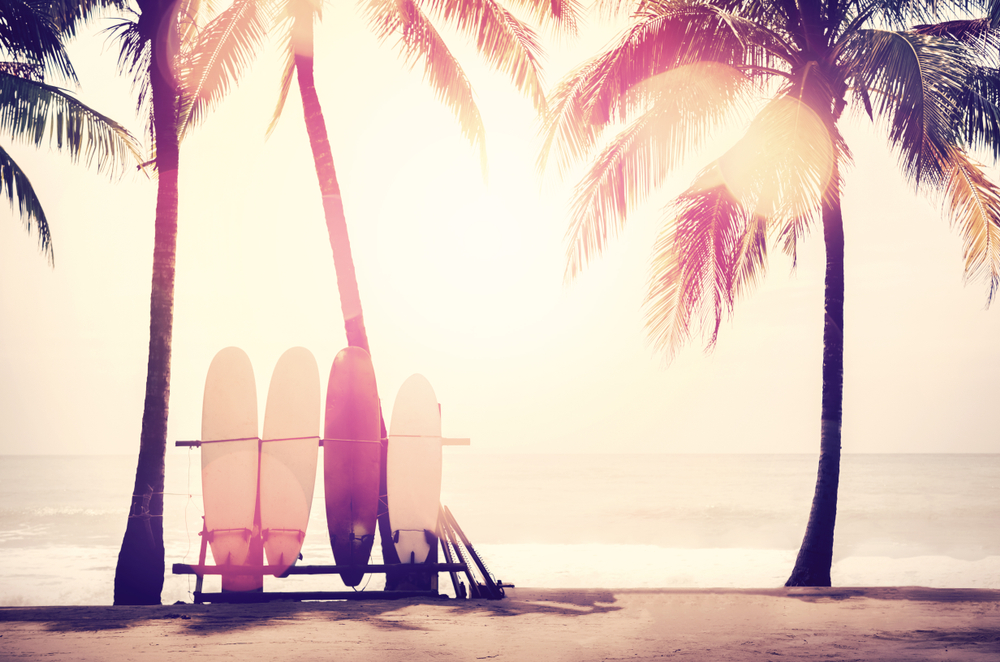 1.
The first thing to do here at Kudle Beach is simply stretch apart both your legs and relax on the shore. Locals visit here to enjoy sunbathing amidst the gorgeous scenic views stretched across. 
2.
All those who are phenomenal swimmers can try to polish their swimming skills hereby plunging into the blue seawater. This is the best way to drive away all your tiredness and enjoy a relaxing day. 

3.
Very few Kudle Beach travelers are aware of the fact that this place is a good trekking spot. So, if you are good at it, do spare some time for trekking here. 

4.
Surfing is yet another adventurous thing to try here. Just check for the high tide timings so that it doesn't bother you. 

5.
If you are here for a longer stay, you can start and end your day with a walk along the shores of Kudle Beach. 
Water Sports at Kudle Beach:
1. Kayaking:
Kayaking activity helps you to move across the tides of water. This water activity at Kudle Beach is continuously gaining popularity, specifically amongst the youth visiting here. 
2. Jet Skiing:
This motorsport or personal watercraft adventure is executed under an efficiently trained Jet Ski instructor. 
3. Banana Boat:
Banana Boat is a yellow banana shaped hot air balloon for adult entertainment. Your kids won't be allowed to accompany you on this ride. Also, banana boat riders are given life-jackets to enjoy the activity safely.
Other Essential Information About Kudle Beach
Places to Eat in and Near Kudle Beach Gokarna: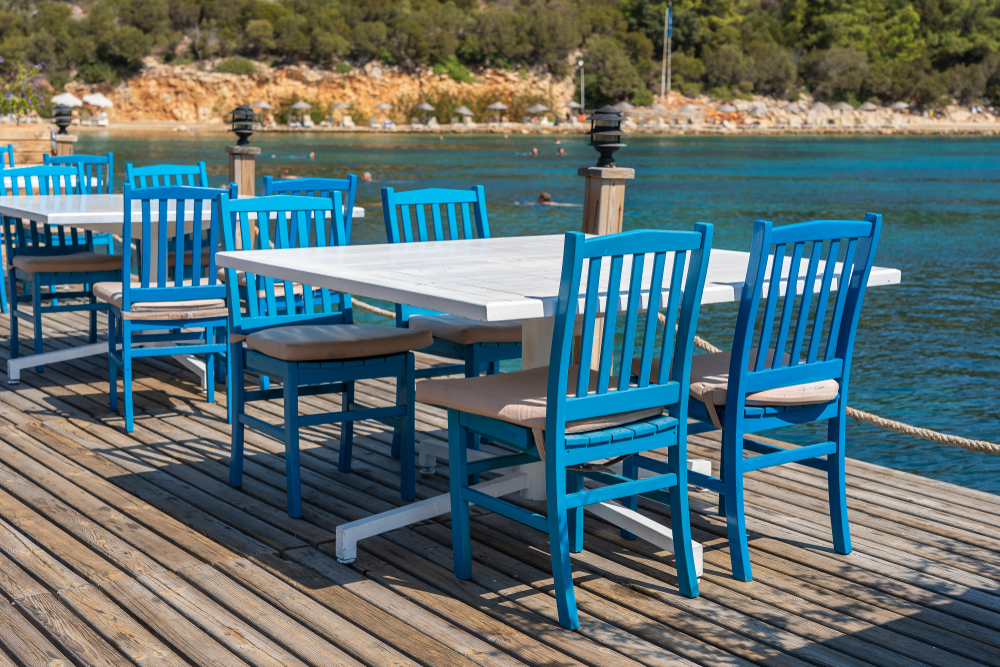 Kudle Beach features many food stalls and points for some quick light snacks at affordable pricing. Besides, you can check below for some sophisticated restaurants to have a good and healthy meal – 
1. Little Paradise Inn:
 This is an easily accessible place from Kudle Beach to find some excellent and affordable food. Little Paradise Inn serves Indian, Israeli, Thai, and SeaFood options. 
2. Pizzeria Kudle View: 
Enjoy International, Italian, European, and Indian style seafood and cuisines here at Pizzeria Kudle View. 
3. White Elephant Restaurant & Cottages:
 This place serves mouth-watering Indian, Italian, and Chinese preparations for your taste buds. 
Café 1987, Prema, Gokarna, Prakruti Café, Namaste Café, and Mantara Café are some more restaurants to explore during your visit to the Kudle Beach in Gokarna. 
 Places to Stay Near Kudle Beach Gokarna :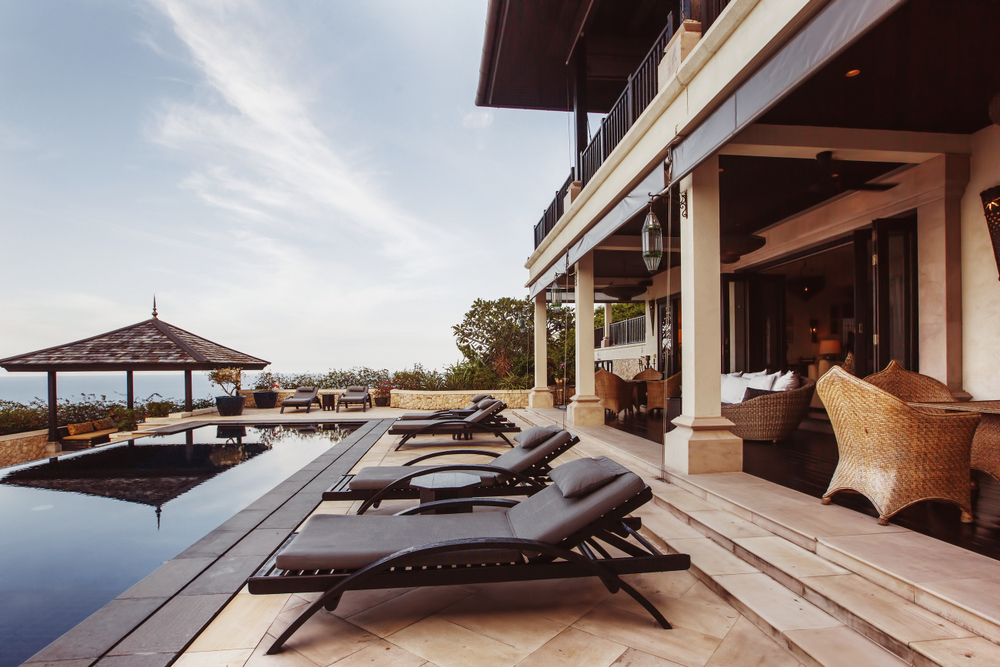 You won't find many luxurious accommodations in and around Kudle Beach. During peak season, the locals of this region organise for small bamboo huts equipped both with electricity and bathroom. These huts are available at nominal charges of 100 per night for accommodation. Also, there are cottages where you can enjoy some basic amenities at 500 to 1000 INR per night. Apart from this, you may try for the following 
1. Gokarna International Kudle Beach Resort: 
Here you have unfussy rooms featuring balconies which overlooks the vastly stretched Arabian Sea. 
2. Shanthi Krishna Residency:
  This residency offers you budget Non-AC and standard AC rooms with all essential amenities. 

3. Mandala: 
Mandala Resort features good accommodation rooms with 24/7 housekeeping, room servicing, parking and doctor on call services. 
4. Paradise Holiday Cottage: 
Being amongst Gokarna's most affordable accommodations, Paradise Holiday Cottage is best for weekend stays. 
 Medical Facilities in Kudle Beach Gokarna: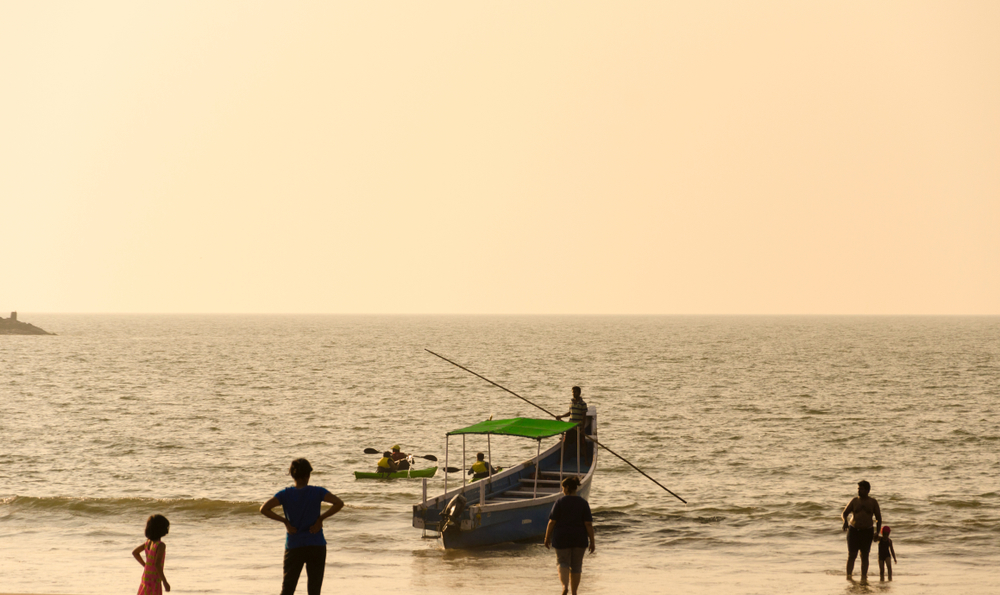 You won't find any immediate medical facility near Kudle Beach. You can approach the locals for first aid purposes. Otherwise, you need to contact the medical centres or hospitals located in the centre part of Gokarna. 
 Mobile Connectivity in Kudle Beach Gokarna: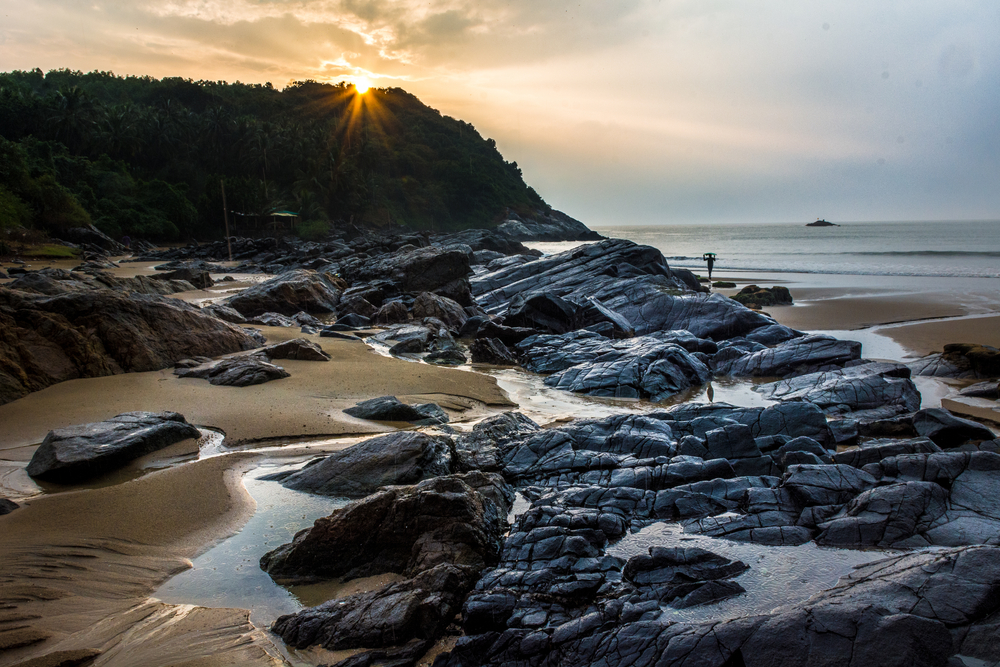 As Kudle Beach is an isolated beach in Gokarna, you may face some troubles with your mobile connectivity. Once you move ahead from Kudle beach, Gokarna offers excellent connectivity throughout. 
 Travelers' Tip before Visiting Kudle Beach Gokarna: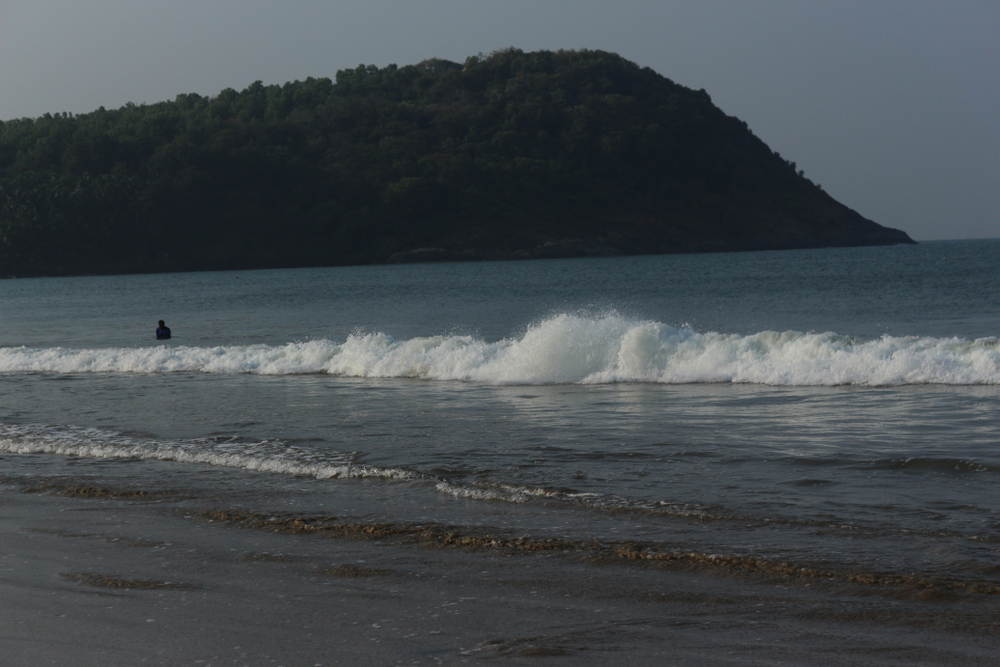 1.
Kudle Beach is sandy and has a good water level, which makes it an ideal place for swimming. 
2.
Take care of all your belongings and kids. There are very few security guards here; hence, it is important for you to care for your people and belongings. By doing this, you can surely assist them to focus on other aspects of security.   
3.
Ensure that you carry a good sunscreen in your backpack to protect you from sunburn. 
4.
If you find it difficult to adjust with the local water, make sure to carry plenty of water with you. Alternatively, you can opt for packaged drinking water wherever you go. 
Things to Carry While Going to Kudle Beach Gokarna: 

Here's all that you need to carry in your backpack while traveling to Kudle Beach Gokarna

1. Sunscreen
2. Mosquito repellent and nets
3. Hat 
4. Sunglasses
5. Packaged drinking water
6. Mats to relax on shores 
7. Mini first aid kit with all your essential medicines. 
8. Ball to play with your friends and fellow tour mates.