About Kuta Square
Heaven to shopaholics and paradise to make-up lovers, Kuta Square is a perfect place to stroll around and shop your heart out in Bali. Be it boutiques, surf apparel, or products like clothes, shoes, bags and other related items, you can find anything and everything here. It is one of the popular places to visit in Kuta. Having shops on both sides of the road, Kuta Square is listed as one of the must-visit attractions in Bali. 

Located near Kuta Beach, the square is a popular attraction for travellers. Kuta Square is a place that neither locals nor tourists can skip. From here you can find a perfect souvenir to take back home. The site is ready to mesmerise you with the number of stores it houses.

One of the very famous stores in the square is Matahari Department Store, one-stop destination to find quality articles and some good Bali souvenirs. From local stores to numerous franchises and places to eat, all of these stores can be found nestled in one place at Kuta Square. From famous restaurants to designer stores and surf and sports stores you can find it all here. Gucci, Versace, Armani, Rip Curl, Nike, and Adidas are some of the names of stores you can stumble upon. 

It is not just about shopping and strolling when here; if you are feeling hungry, Kuta Square snuggles some good restaurants as well. Apart from outlets of KFC and McDonalds, the site offers some of the very good local restaurants to satisfy your hunger. When in Bali, make sure to take some time out and visit Kuta Square. The place is ready to serve you with whatever you are looking for and you will take back some of the amazing tangible memories.
How to Reach Kuta Square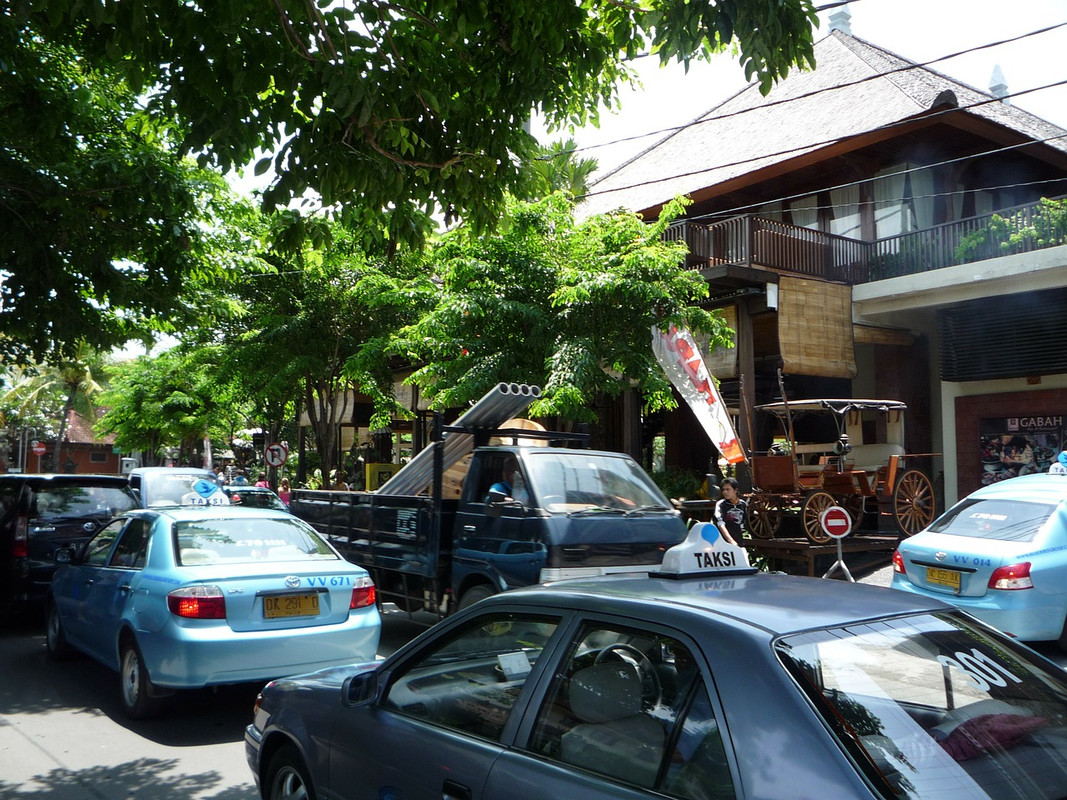 Credits: Images by drkisane from pixabay

Distance between Kuta and Bali airport is just about 10 km. To reach Kuta Square you can either rent a car or take a bus or a taxi. Because of lack of traffic directions you need to owe a navigator in Bali. If you choose to take the Trans Sarbagita Shuttle bus, it takes you from the airport to Buta Balan, Tohpati, Sanur and finally Kuta Central Park. From Kuta Central Park, Kuta Square is less than 10 minutes.
Best Time to Visit Kuta Square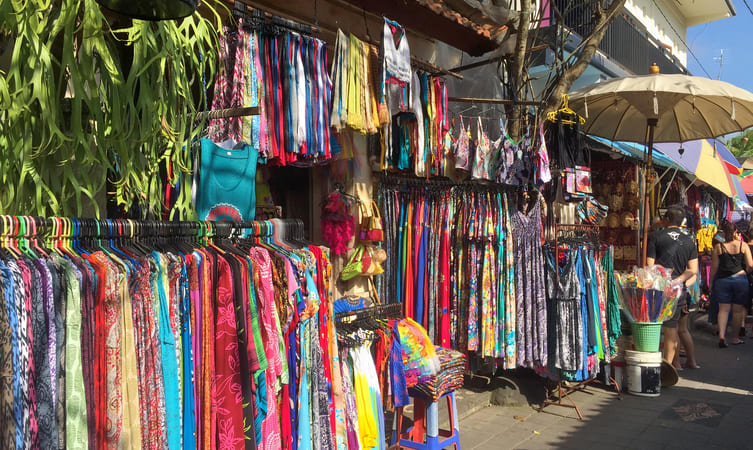 Months of April, May, June and September are the months of less hustle in Bali as these months lie between the busy months having Easter, Christmas and New Year Holidays. During those months it is less humid and overall prices are cheaper as well.

Visiting Kuta Square in the morning can grab you some best deals and you can buy merchandise at a price lower than usual as vendors wish to head start their mornings with good earnings.
What Not to Miss at Kuta Square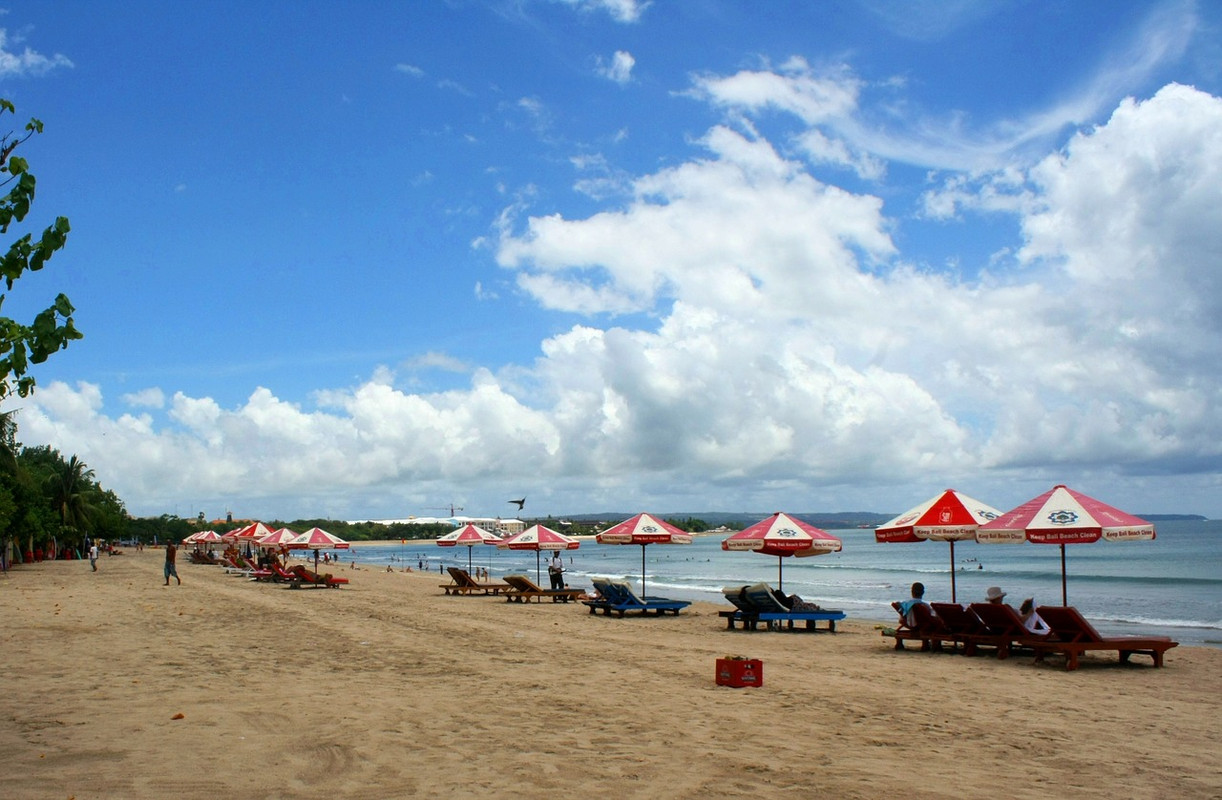 Credit: Image by astama81 from pixabay
Kuta Square lies close to numerous attractions and places that will add value to your visit to Bali. From places that take adventure to the next level to the sites where you can relax, everything lies close to this place.
1. Upside Down World Bali

Walk in the world which looks like they defy gravity. At Upside Down World Bali, explore seven different rooms built differently and click photographs that will leave your viewers puzzled.

2. Vihara Dharmayana Kuta

Embellished with bright red walls and murals, Vihara Dharmayana Kuta Temple is one of the main religious sites in Kuta. Offering peace and tranquillity, the temple helps us to escape from the crowd of the city for a while.

3. Kuta Beach

Fine white sand and expansive shoreline make this beach the heart of Bali's tourism. The beach can be visited for sunbathing, surfing, swimming or even playing beach soccer. If you wish to surf and are a beginner, do not worry perfect waves at the beach will allow you to learn the art.

4. Waterbom Bali

Boasting to be number one water park in Asia, waterslides at Waterbom Bali promises the thrill you look forward to. Making room for the world's longest waterslides, it also offers a wide range of eating options for health-conscious visitors.  Kids' friendly water games and tropical gardens and pools make it a perfect place to go for everybody.

5. Dream Zone Museum

An indoor studio to click photographs, Dream Zone Museum offers three-dimensional life-sized paintings. With 120 different paintings, the Museum is a perfect place to find some good shots for your Instagram account.

6. 5GX Bali Reverse Bungee

Looking for something that can take your adrenaline to a level above extreme? At 5GX Bali Reverse Bungee, you get locked in a metal ball with two other people and get catapulted at very high speed for 2 seconds.

After being fired, you reach 60 metres vertically slicing through the sky and then you bounce and spin for a while. By checking all the belts thrice, the safety is ensured here.

Things to Do at Kuta Square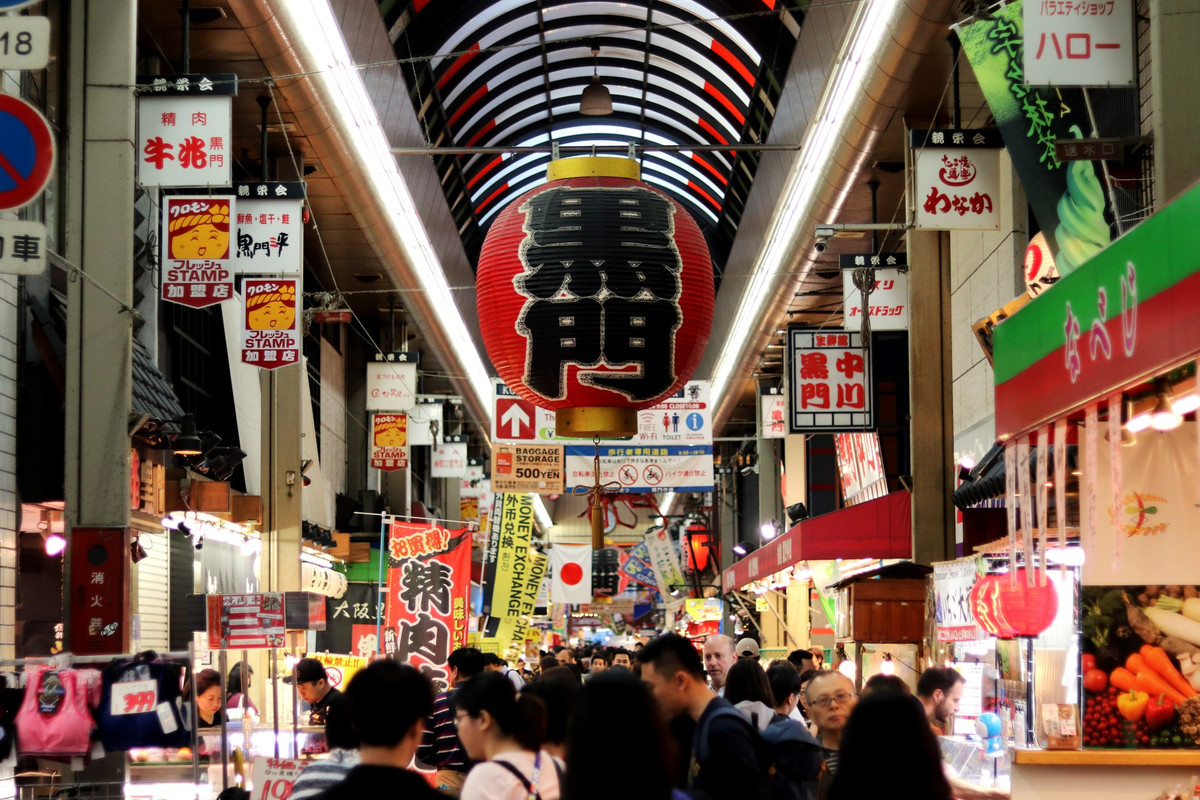 Credits: Image by Cody Chen from Unsplash
Kuta Square is full of things that will excite you. Here are some of the things that you can do at Kuta Square. Save your time of exploring the place with these listings.

1. Shop for some Famous Brands

Kuta square features some of the ostentatious and popular brands like Armani, Gucci, Versace and many more where you can break the bank and satisfy your greed.


2. Taste Lip-smacking Food

From Kentucky Fried Chicken to McDonalds and Haagen-Dazs you can find many shops to water your mouth. Housing numerous shops, you can find eclectic cuisines here. Bon appétit.

3. Rejuvenate with a Spa

After spending some hectic time in Bali, take time out to relax with a spa. In Kuta Square, go for treatment in which traditional Balinese herbs are used.  There is a massage available to what you need. Enhancing your blood circulation, achieving smooth skin and lifting dead skin cells are some of the benefits you can reap from the massages.

4. Take back Mementos for loved ones

At Kuta Square, you can shop for a perfect souvenir for your friends and family members back home at unbelievable prices. You can buy jewellery, crockery, sunglasses, or antiques for your near and dear ones.


5. Explore Leisurely

If you do not want to buy anything or even eat, Kuta Square can be explored leisurely. The best way to explore Kuta Square is by foot; by that means you may even stumble upon a mouth-watering deal which is hard to overlook.
Other Essential Information About Kuta Square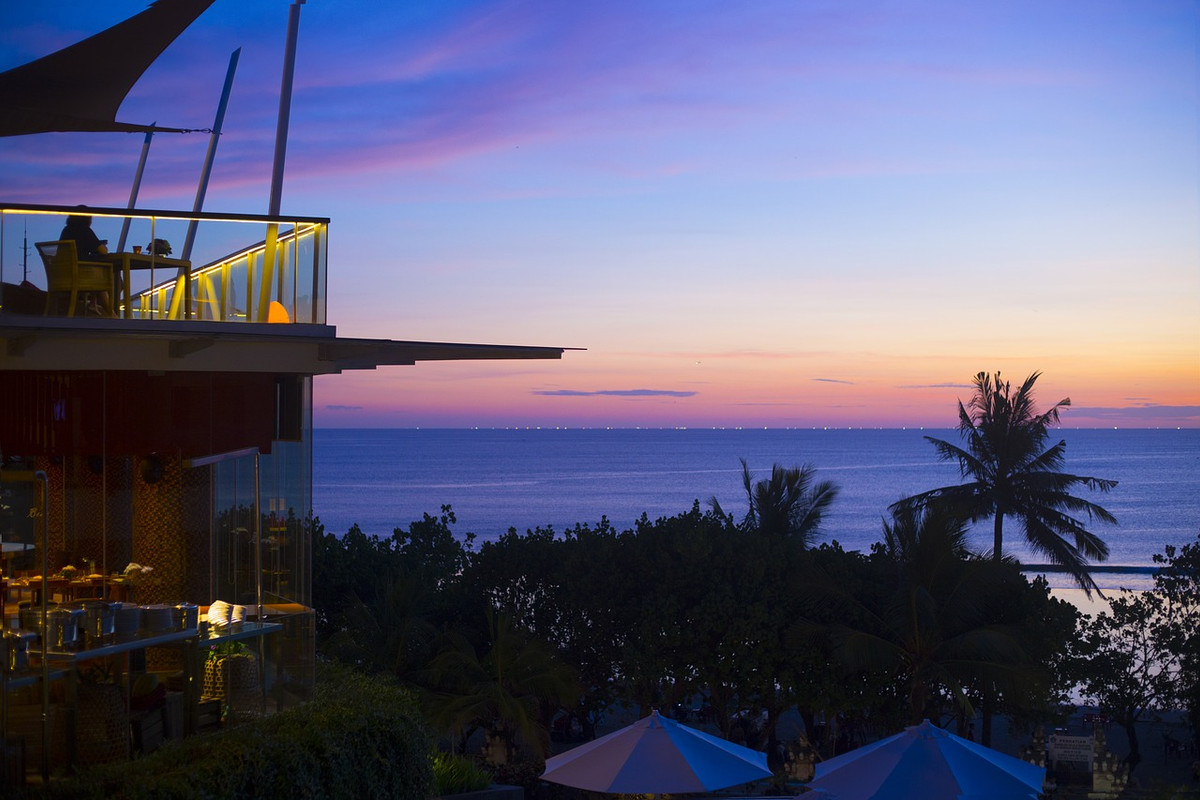 Credits: Image by Monkeydaddy from pixabay

Location

Resting at the meeting point of Jalan Singosari and Jalan Kartika streets, Kuta square is about 50 m from Kuta Beach.
Price

To meals starting from about 70 INR to as much as you wish to spend you can at the site.


Timings
The hustle and bustle, at the square, starts at 9:00 am and is up to 10:00 pm.
Tips for Visiting Kuta Square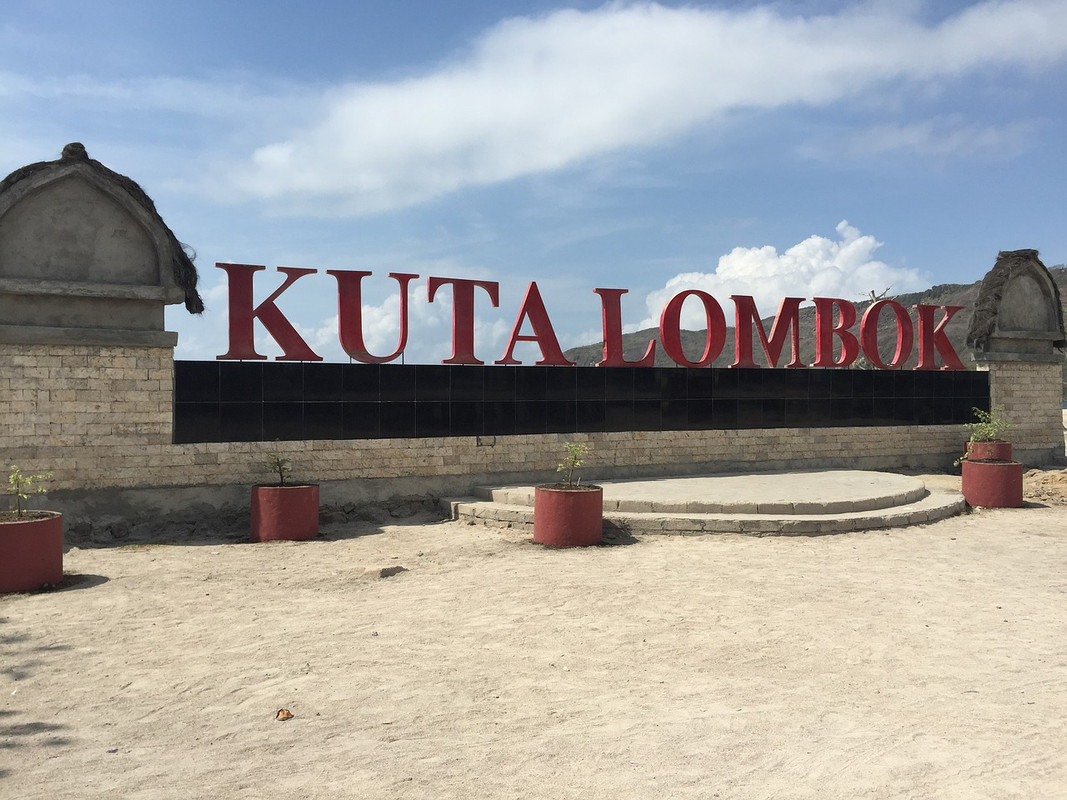 Credits: Image by
riniyuliastanti from pixabay

1.
The area experiences heavy footfall therefore it is better to explore Kuta Square on foot. 

2.
Be careful while you walk as there are a lot of motorcycles on the road there. 


3.
The best time to visit Kuta Square is in the morning. When the day just starts it is easier to bargain and get great deals than in the afternoon.


4.
If you wish to bargain you can do so with a smile on your face and do not forget to say Thank You. Try to get as many products as you can from a single shop for the best discounts.