About Betalbatim Beach
Betalbatim Beach is a mesmerizing stretch of golden sand located in South Goa. This small beach area is immaculately settled between Colva Beach and Majorda Beach.  Unlike other beaches of Goa, Betalbatim Beach is quite pristine and still untouched by beach lovers.

It is about 1 km long and offers tremendous views of sunrise and sunset. In fact, the northern part of the beach is often referred to as the Sunset Beach for apparent reasons. 

One of the most attractive things about visiting this exotic beach is dolphins. All you have to do is request the local fishermen to take you for dolphin spotting. This is one adventure that even the finest beaches in Goa will fail to offer you!

Also, you will witness a plethora of pine trees lined up near the beach when the rest of the beaches in Goa are dotted with palm trees. There are many small details about Betalbatim Beach, which makes it more charming than the other beaches in the city. 

The Beach also brims with a number of hotels, villas, local restaurants, fast food chains, luxury spas, and recreational activities. Even an hour stroll near the blue waters of this virginia beach will fill your heart, mind, and soul with positive energy. 
How to Reach Betalbatim Beach


From Panjim: Panjim is located at a distance of 32 km from Betalbatim Beach. It takes about 40 minutes to reach the beach from the main city of Panjim. The best way to reach Betalbatim Beach from Panjim is via taxi. It costs somewhere between INR 1,000 and INR 1,200.

However, the cheapest way to travel from Panjim to the beach is by driving your own vehicle. 
From Goa International Airport: The distance between the airport and the beach is 22 km (approximately). The time covered between the two places is about 35 minutes.

The easiest way to reach Betalbatim Beach is via a hired taxi. It costs somewhere around INR 1,000 to reach the beach from the airport. 
Best Time to Visit Betalbatim Beach


November to February is the best time to visit Betalbatim Beach. Since it is winter season in Goa during these months, the weather is quite pleasant.  Winter in Goa isn't chilly, so the temperature drifts between 32 degree Celsius and 24 degree Celsius.

This weather is great for indulging in some water sports as well. In fact, it is during this time of the year when the water activities are in full swing in Goa.

Many shacks and restaurants are also closed during the summer and rainy season as the locals shut down their business and move to their villages for the time being. 

These shacks become active in winter season, when the town is brimming with Indian and foreign tourists. No prizes for guessing that May to September is the off-season in Goa.
What Not to Miss at Betalbatim Beach
Places to visit around Betalbatim Beach

Some of the popular places to visit near Betalbatim Beach are-
Colva Beach: One of the most popular beaches in South Goa, Colva is located at a distance of about 4 km from Betalbatim Beach. Colva Beach is vibrant with exotic restaurants, white sands, and palm trees.

From nature lovers to party animals, this fine beach has something for everyone. Many adventure sports, such as, speed boat rides, jet skiing, and parasailing, are also offered at this Beach.

Our Lady of Remedios Church: Located at a distance of 1.8 km from the main beach, Our Lady of Remedios Church is an old but beautiful edifice of history and religion. The peace and tranquility that surrounds this Church attracts many nature lovers towards its premises.

The architecture of the Church is extraordinary and the lay-out of the building complements the colorful landscape which surrounds it.  Do not forget to carry a good camera with you because the view of the Church will be absolutely worth it. 

Vasco Da Gama: This popular city of South Goa is located at a distance of about 18 km from the beach. This means that it takes about 30 minutes to reach this beautiful city from Betalbatim.

Vasco Da Gama is dotted with numerous pristine beaches, such as, Bogmalo Beach, Issorcim Beach, Candolim Beach, and Hollant Beach. Being one of the biggest bases of Indian Navy, this city is also home to one of the only two Naval Aviation Museums in the country. 
Things To See And Do At Betalbatim -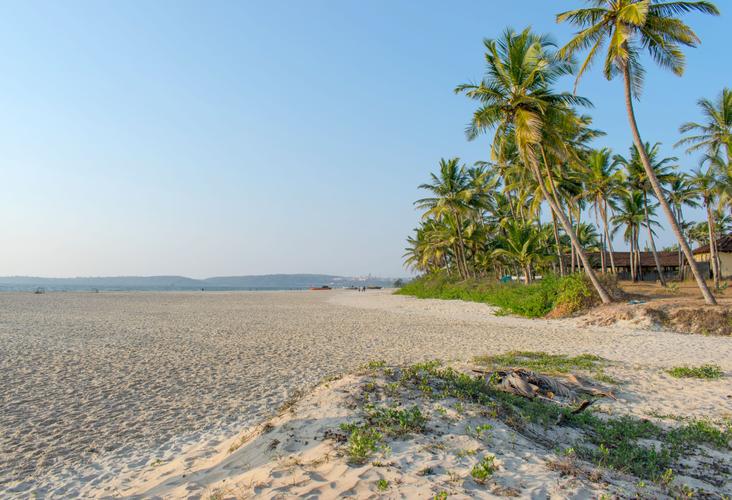 Some of the best things to see and do at Betalbatim are-

Visit the consequential churches: There are incredibly beautiful and historically-rich churches to visit in places, such as, Vasco Da Gama and Margao. Some of the popular churches in the area are, Church of the Holy Spirit, Our Lady of Grace Church, and St. Andrew's Church. 

Strolling near the beach: Perhaps the best thing to do at Betalbatim Beach is nothing.

 Since the beach is usually not crowded, it would be a great idea to go for a stroll for about an hour or so. Since it is a full stretch of land, the best walk would be to Colva Beach, situated at a distance of about 4 km from Betalbatim Beach. 

Witness the beautiful dolphins and birds: Watching dolphins dancing in the sea is one of the must-do things at Betalbatim Beach.

Also, there are a large number of birds that visit this beach all through the year. Many of these birds can also be seen catching fish in the sea, while you are busy watching dolphins. 

See the beautiful gardens: There are some breathtaking gardens nestled close to the beach. 

Some of the popular ones are The Japanese Garden of Vasco Da Gama and The Jorge Municipal Garden, and Barreto Park of Margao. 
Other Essential Information About Betalbatim Beach
Watersports in Betalbatim Beach - 


Some of the best watersports in Betalbatim Beach include-
Water Skiing: One of the most popular water sports in Goa, Water skiing requires a certain level of strength. Feel the ocean below your feet as you ride on a surfboard, which is usually pulled forward by a speed boat.

You will be required to get trained under an instructor, who will be provided as a part of your package. The water skiing sport package usually starts from INR 1500 per person.

Windsurfing: This is one of the favorite adventure sports of foreign tourists. Nonetheless, Indians are smitten by riding the waves on a board, which is largely powered by the wind. This sport requires the surfer to have the combined knowledge of surfing and sailing. 
An instructor is provided to the first-timers, on request, depending on the package they choose. The starting package drifts between INR 800 and INR 2,000. 


Parasailing: This is an adventurous way to have a bird's-eye-view of the entire coastline of the Betalbatim Beach.  A rope of about 300 feet is tied to a speedboat at one end and a parachute on the other side.

The parachute side is harnessed securely around your body. Once the speedboat catches speed, your body starts lifting from the earth and soars into the blue sky. Feel the gush of the wind into your ears and enjoy the panoramic vistas of South Goa. The price range for this water sports starts from INR 500. 

Nightlife at Betalbatim Beach - 

Some of the best places to experience nightlife at Betalbatim Beach are-

Jimson's Restaurant and Bar: It is a casual dining space with a vibrant bar area. It is the perfect place to hang out for both Indian and foreign tourists. From Bollywood numbers to extraneous English blow-ups, songs in Leda are on full swing all night long.

Do not forget to try some Goan food during your visit. And if you are feeling lazy, you will be delighted to know that they also offer late-night delivery.

New Town Pub & Cuisine: This is one of the most-refined clubs in the area. With classy architecture and quality food, this place is a haven for people who want to enjoy a night full of good music, great ambiance, and a variety of drinks.

And here's something that is guaranteed to make backpackers and budget travellers smile—it is super easy on the pocket. 

Fishka Bar and Restaurant: One of the top places to tap your foot all night long, Fishka is a favorite amongst the party hoppers! The place is quite chilled out and the staff is warm and friendly.

The place brims with dance numbers, colorful lights, beautiful décor, and a variety of food choices. One can order drinks all night long and dance until morning.

Boomerang Beach Bar: A nice and cozy place to hang out in, especially, if you are planning to spend the night outside of your hotel room. 

You can enjoy your drink looking at the moonlight shimmering on the calm night water of the sea.

The music played in this bar is usually good to the ears. They serve both Indian and exotic cuisine. 


Places to stay in and near Betalbatim Beach - 
Some of the popular places to stay near Betalbatim Beach are-

Nanu Resort: A high-end luxury resort situated on the main beach, Nanu Resort attracts thousands of visitors for an opulent stay in its premises. The place rims with big, exotic rooms, fine and dine area, spa and other healing treatments, and beautiful banquets. 

Beleza by the Beach: This affluent resort is sea-facing and invites a number of tourists all through the year.  From celebrating the sunrise to witnessing sunsets, you can do it all from the balcony of your room.

You can go for a stroll near the beach, which is located at a distance of five minutes from the reception. Additionally, the paddy fields, delicious food at the resort's restaurant, and luxury rooms will leave you absolutely enchanted during your stay. 

Coconut Grove: An Indy-resort situated at a distance of five minutes from the Betalbatim Beach, Coconut is as dreamy a resort as it can be. If you are visiting from outside India, then this place is perhaps the best stay option for you.

This beautiful villa is flanked by rooms full of luxury, swimming pools, rice fields, palm trees, rusty villages, and delectable food. Also, do not forget to visit the incredible market of handicrafts located close to the resort.


Shacks at Betalbatim Beach - 
Some of the best shacks at Betalbatim Beach are listed below-
Sea Waves Beach Shack: According to most visitors, Sea Waves is perhaps the best beach shack of Betalbatim Beach. Do not forget to try its incredible tandoori tiger prawns. The staff is known to be quite entertaining in this shack. They also offer sun-shack umbrellas on request. So, grab a drink and spend your days lying on these shacks. The average cost per person drifts between INR800 and INR 1500. 

Magzika Beach Shack: This stunning place guarantees delicious food, great music, and an extraordinary ambiance to its visitors. If and when you visit this shack, do not forget to try the exotic Goan cuisine.

The place also offers exclusive candle night dinner right on the shore. The fashionably-lit candles compliment the calm music of the ocean waves, which automatically leads to a heart-warming ambiance.

The average cost of a single person costs somewhere between INR 500 and INR 800. 

Baggies Beach Shack: Another favorite amongst the tourists, Baggies Beach Shack is a cornerstone of The Baggie's Café, a fine dining restaurant. The place serves a variety of cuisines, such as seafood, continental, Indian, and Chinese.

The place also serves a variety of alcoholic drinks. The average cost per person is usually around INR 600. 

Quick Facts About Betalbatim -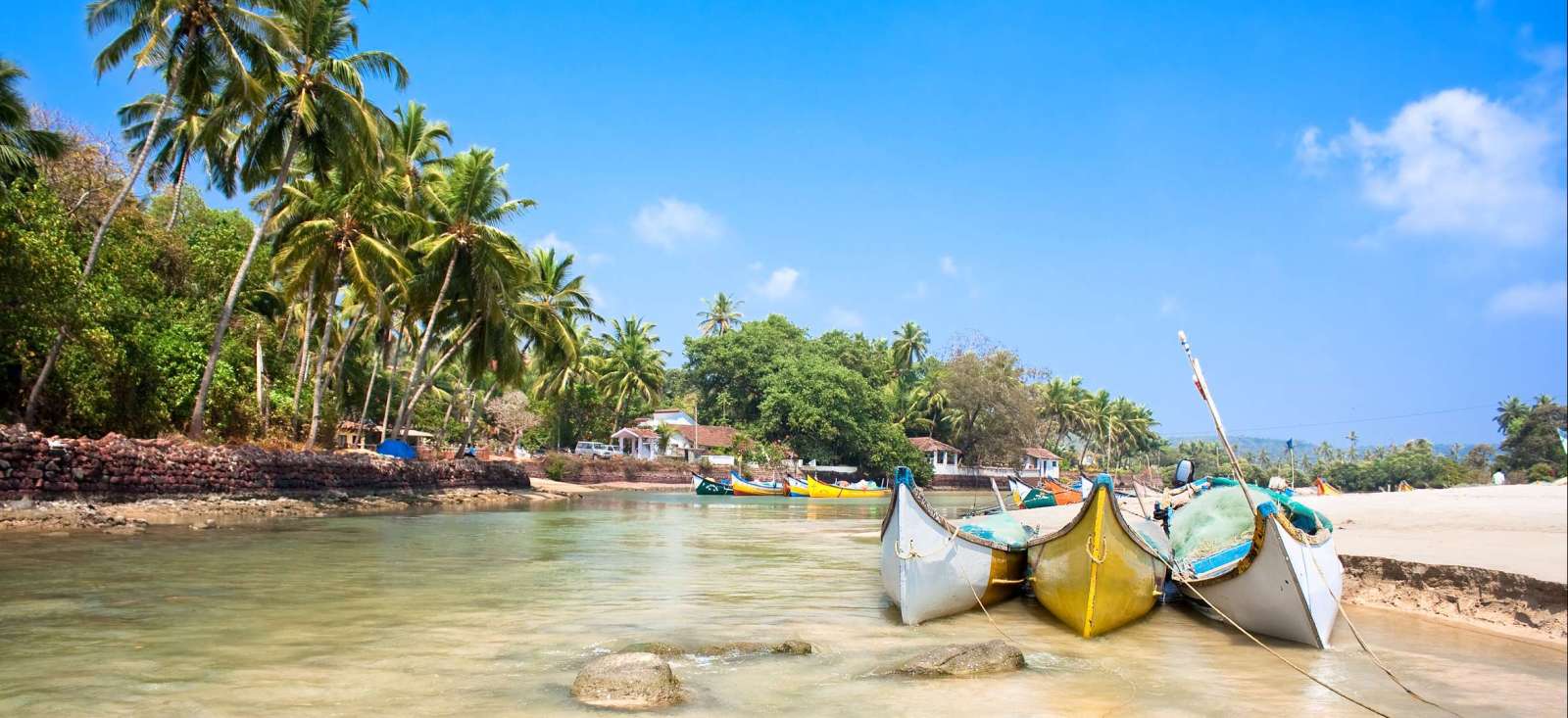 There are a lot of quick and interesting facts related to Betalbatim. 
 1. To begin with, Betalbatim comprises of two small beaches.  The larger part is Betalbatim and the comparatively smaller portion is known as the Sunset Beach. Both the portions of the beach are safe for swimming and carrying out recreational activities. 


2. The closest airport to Betalbatim Beach is Dabolim, which is located at a distance of about 18 km. The closest railway station is Seraulim, situated at a distance of 7.1 km. 


3. Betalbatim Beach is also referred to as Lover's Beach because it is a favorite amongst romantic couples and honeymooners, perhaps, because it is still untouched and unexplored. 


4. It is the perfect place to go for dolphin spotting. All you have to do is ask the local fishermen to take you to that part of the sea, where you can find some of these friendly-sea creatures. 


5. On some nights, the shimmery microscopic organisms called plankton light up the sea waters. This process is called bioluminescence, which involves the production and emission of light by these organisms. 


6. Some of the best sight-seeing places, such as, Vasco Da Gama, Margao, and Colva Beach are situated quite close to this beach. Some of the best places to see in these areas, include, Church of the Holy Spirit, Margao City Center, St. Andrew's Church, and Jorge Barreto Park. 

Restaurants In Betalbatim - 
Some of the popular restaurants in Betalbatim include-
Martin's Corner: This gorgeous place is perhaps the best restaurant in the region. Many consider this place to be costly, but once you taste the food and soak in its ambiance, you will understand that every penny spent in this restaurant is completely worth it.

Do not miss the authentic Goan food, such as lobster, tiger prawns, and red snapper, along with a mug of beer. 

Greenlands:  A comparatively new place in the area, Greenlands is best known for serving lamb, rice, shrimp, and chicken.

The place is quite popular for cuisines like Chinese, Indian, seafood, Asian, and British. The place also has outdoor seating and serves a variety of drinks as well. 

Alex's Place Garden Restaurant: The location of this popular hangout place is known for its sea-facing front. Apart from a mesmerizing décor and great ambiance, Alex serves everything, from vegetarian to non-vegetarian and seafood.  
The place also provides for sun beds on request. So, visit the place, grab a drink, and spend a day lazing around the area. 


Joel's Beach Shack, Sea Waves: Located at the southern end of the Betalbatim Beach, Joel's Shack is known for serving great food and incredible vistas of the blue waters of the sea.

The place also serves drinks and sun beds with umbrellas. 

Travelers' Tip before visiting Betalbatim Beach- 
Some of the traveler's tips before visiting the Betalbatim Beach are given below-

1. Before you jump into water, make sure to put your cell phone, watch, and other valuables away. If you cannot keep away, then put them in a waterproof bag. 


2. Carry an extra pair of shorts and t-shirt when you hit the beach. 


3. Carry a sunscreen that has an SPF of at least 50.


4. Carry a good amount of cash


5. To get the best views of the sea, visit the beach early in the morning 


6. Buy a variety of things, such as, incense sticks, swimsuits, clothes, jewelry, tea, spices, fruits, from the street shops 


7. Trust your instincts and do not accept drinks from complete strangers