About Bhadra Wildlife Sanctuary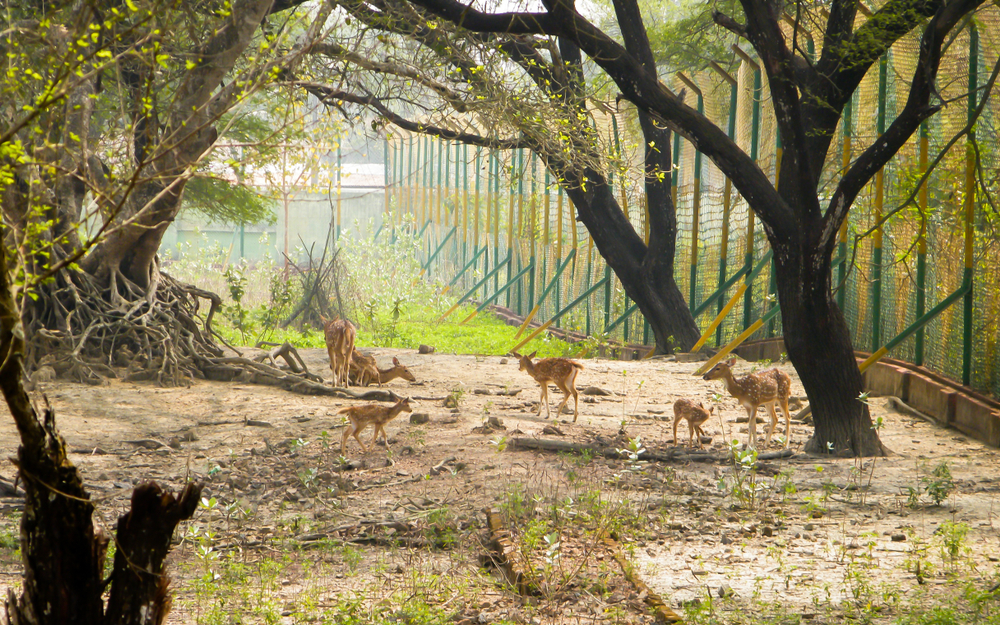 Bhadra wildlife sanctuary is located in Karnataka at a distance of 38 km from Chikmagalur town. It boasts of a substantially large number of tiger populations and was declared in 1998 as the 25th Project Tiger of India. The sanctuary has an elevation point of 750 m to 1875 m above the sea level. The lofty hill range and green vegetation surrounding it from all sides make it look absolutely stunning.  The lush green vegetation mainly consists of dry deciduous and moist forests.

The mesmerizing Bhadra River passes through this sanctuary whistling soothingly, and hence it has given it the name Bhadra Wildlife Sanctuary. Spread over the area of 490 sq km, it is a haven for wildlife enthusiasts and is home to diverse varieties of flora and fauna. You can spot some of the endangered species over here like Malabar giant squirrel and orangutan.

The two main reserves in this area are Lakkavali and Muthodi. More than 120 species of trees are grown over here. The highest peak in this sanctuary is Kallahathigiri located at the height of 1875 m. The sanctuary is also a habitat for reptiles like king cobra and Indian rock python. 

A giant teak tree known as Jagara is the main attraction of this sanctuary, which is sought to be around 300 years old. Bhadra wildlife sanctuary is one of the must-visit spots in Chikmagalur where you can enjoy various activities such as jeep safari, trekking, bird watching, rock climbing, and water sports at river Bhadra.


Flora and Fauna at Bhadra Wildlife Sanctuary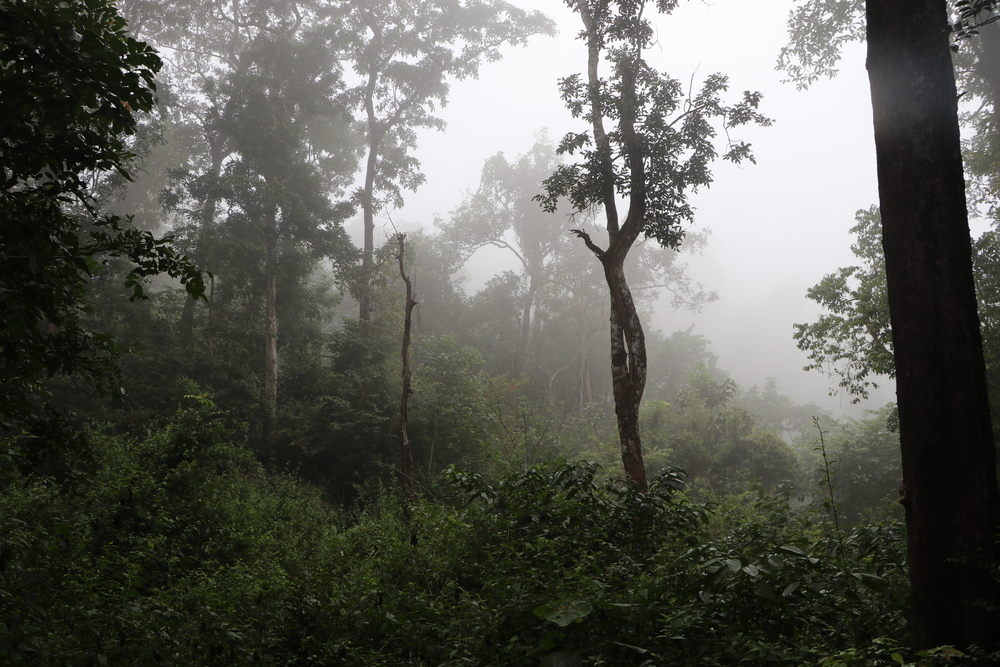 Bhadra Wildlife Sanctuary is well-acquainted with exotic flora and fauna, preserving them from any harm from human intervention.

1. Flora

There are over 120 species of flora spread across the land. It is interspersed with moist deciduous trees, dry deciduous trees, and semi-evergreen trees that serve as a natural habitat for various avian fauna. The tropical dry deciduous forests are acquainted with 47 species of flora.

Other commonly spotted species include crepe myrtle, thaasal, kadam, simpoh, teak, Indian laurel, rosewood, kindal, fig tree, white teak, indigo, toddy palm, jalari, Ceylon oak, and axle wood. It poses as a valuable habitat for teak and rosewood.

2. Fauna

Bhadra Wildlife Sanctuary is a renowned tiger reserve with 33 tigers inhabiting its periphery. Other than that, the sanctuary is home to gaur, elephant, wild boar, sloth bear, black leopard, jungle cat, jackal, spotted deer, wild dog, sambar, barking deer, common langur,  common palm civet, mouse deer, bonnet macaque, porcupine, small Indian civet, slender loris, pangolin,  the Malabar giant squirrel and flying squirrel.

The carnivorous species here include leopard cat, ruddy mongoose, rusty-spotted cat, stripe-necked mongoose, and otters.

3. Avian Fauna

Over 300 avian fauna frolic in the lands of Bhadra Wildlife Sanctuary. They include shama, ruby-throated pitbull, and red spurfowl, grey junglefowl, painted bush quail, southern green imperial pigeon, and Malabar Trogon.

4. Reptiles

There are several reptiles, including exotic snakes that can be found here. The species are abundant with king cobra, common vine snake, common cobra, common wolf snake, bamboo pit viper, Russell's viper,  olive keelback, common Indian monitor, rat snake, marsh crocodiles, and  Draco or gliding lizards.

5. Butterflies

Some of the butterfly species fluttering in the Bhadra Wildlife Sanctuaries comprise of yamfly, crimson rose butterfly, blue pansy, and bamboo tree brown.
How to Reach Bhadra Wildlife Sanctuary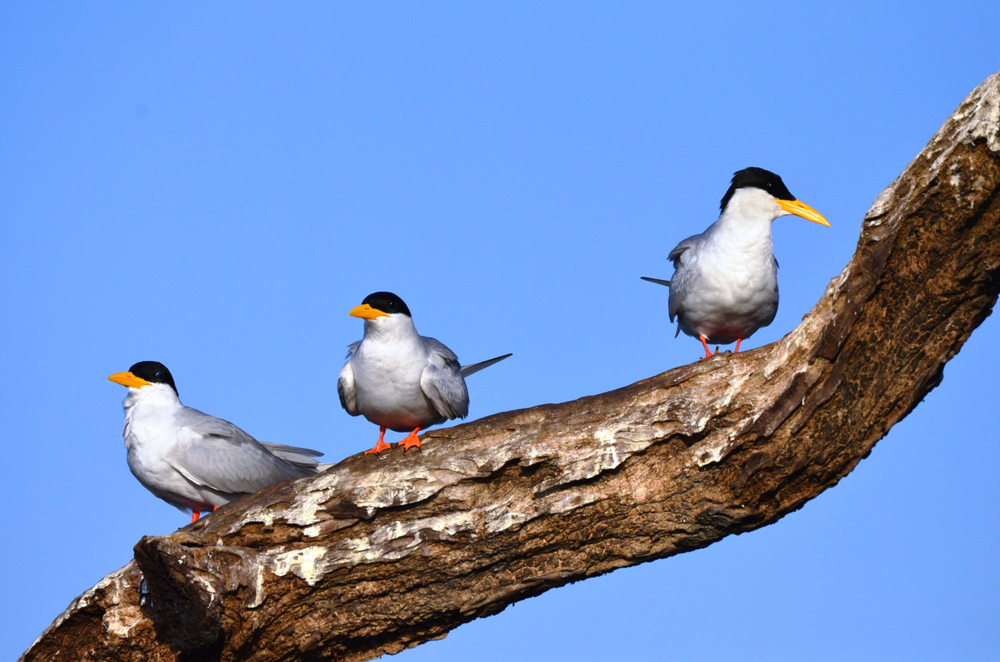 There are various ways by which you can reach this sanctuary:

By Rail: The nearest railway station to the sanctuary is Kadur, about 51 km away. It would take about an hour to reach the sanctuary from Kadur.

By Air: The nearest airport to Bhadra Wildlife Sanctuary is the Mangalore Domestic Airport, located 185 km away. You can catch the local train or hire taxis from the airport to reach the sanctuary.

By Bus: There are various bus stops to and from the sanctuary for a convenient mode of commutation. Buses commute through this route throughout the day, almost every half an hour.
What Not to Miss at Bhadra Wildlife Sanctuary
Things to do at Bhadra Wildlife Sanctuary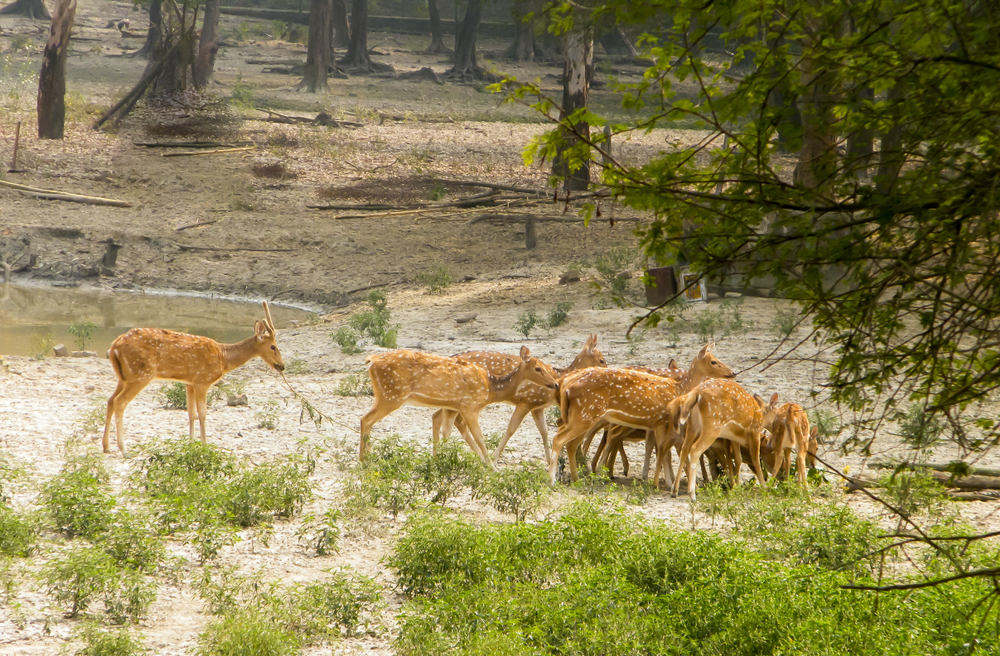 There are plenty of things that you can do at Bhadra wildlife sanctuary. Some of these activities that you must try are-

1. Water-based activities: Engage into the thrilling water-based activities like boating and island camping at Bhadra Wildlife Sanctuary.

2. Trekking: A 3.5 km nature trail is provided by the authorities here to engage the visitors more with the ecosphere and beauty of nature. You can walk along these trails to stay in awe of the magnificence of nature.

3. Bird watching: Bhadra wildlife sanctuary is home to a number of beautiful birds that often lure the visitors to gaze at them for long hours. Birdwatching is therefore emerging as a venturesome activity to do at this sanctuary.


Places to visit near Bhadra Wildlife Sanctuary


The expansive land of lush green pastures, brooks, and unexplored niches around this sanctuary are a haven for wanderers. There are several places you can visit with beatific overviews.

1. Mullayanagiri Peak: The trek to Mullayanagiri Peak is of moderate difficulty. From atop the hillock, one can see hamlets interspersed amid thick forests with the Western Ghats adding all the more appeal to the site.

Location: Bhadra Wildlife Sanctuary, Pandaravalli, Chikamagalur, Karnataka 577130, India

2. Chamundeshwari Temple: Many families and devotees visit the Chamundeshwari temple to seek blessings of the local goddess enshrined here.

Location: Bhadra Wildlife Sanctuary, Chamundeshwari Temple, Chikamagalur, Karnataka 577130, India

3. Bhadra River: Bhadra River is one of the most visited places near the sanctuary. It originates from Gangamoola, near Kudremukh, and has become a haven for rafting and other water sport activities.

Location: Gangamoola, Chikmagalur district, Karnataka

4. Jhari Waterfalls: Also known as Buttermilk Falls, Jhari Waterfalls requires a 1 km trek downhill. Many visitors often take a bath under the fall. There is also a local lifeguard to ensure the safety of visitors.

Location: Near Mullayanagiri Bababudangiri, Chikmagalur, India

5. Belavadi: The small hamlet of Chikamagalur is flanked with two temples, one of them being Belavadi while the other one being a Ganapati Temple enshrined with a deity of Udhbhava Ganapati. The temple is 1000 years old, making it a rich heritage site. Belavadi attracts many tourists because of its architecture. There are mirrored pillars, and idols of Lord Vishnu are enshrined in the temple.

Location: Belvadi, Javagal Chikmagalur, Chikmagalur 577146, India

6. Coffee Plantations: Chikamagalur is well-acquainted with coffee plantations. Most of the panoramic views of these plantations are offered by homestays built within the peripherals. They not only are soothing and relaxing, but also provide trekking opportunities for those seeking an adrenaline rush.

Other Essential Information About Bhadra Wildlife Sanctuary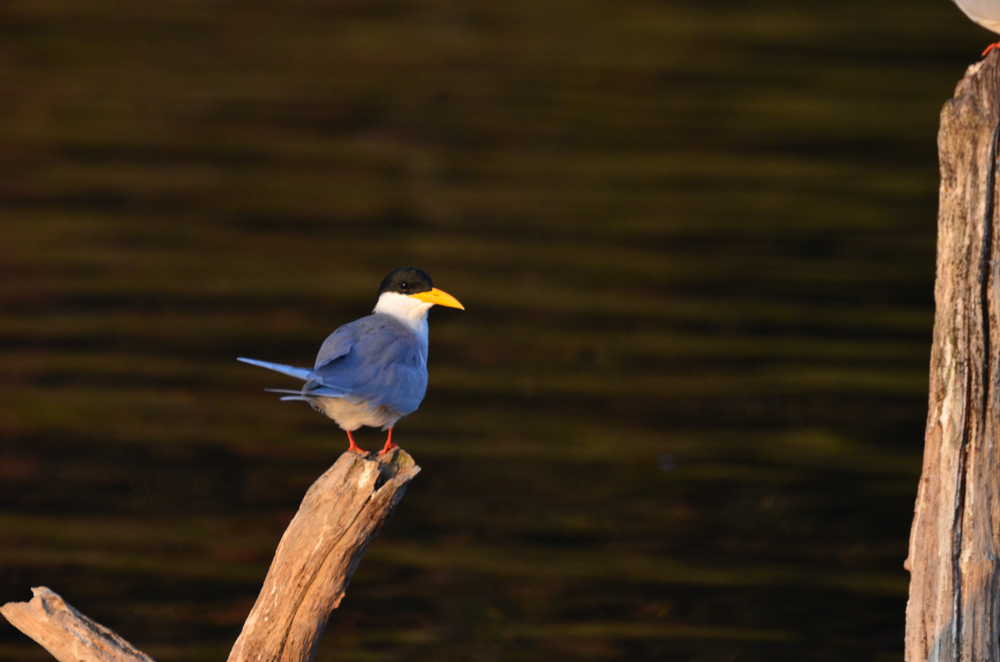 - Location: Bhadra Wildlife Sanctuary is located in Chikmagalur, about 242 km from Bangalore.

- Safari Price: The safari at Bhadra Wildlife Sanctuary costs INR 400 per person in a jeep, with accommodation for six passengers.

- Type of Safaris

Bhadra Wildlife Sanctuaries conduct two type pf safaris:

1. Jeep Safaris: Passengers are made to sit inside a jeep and drive around all the sites of various animal territories.

2. Boat Safari: A boat is arranged within the peripherals of the sanctuary, and passengers are enthused by the variety of flora and fauna, both in water and on land.

- Mobile Connectivity: Mobile connectivity at Bhadra Wildlife Sanctuary is poor in some areas due to the dense forests. However, the surrounding area has several network towers with good connectivity across Chikmagalur.

- Medical Facility: The team at Bhadra Wildlife Sanctuary is naturally well-trained in physical injuries, but the nearest hospital is about 15 km from the sanctuary.


Places to stay in or near Bhadra Wildlife Sanctuary


There are several places one can stay near Bhadra Wildlife Sanctuary with pristine surroundings and unfathomable luxury.

1. Trivik Hotels and Resorts: Trivik Hotel and Resorts has a gym, spa, bar, swimming pool, and free Wi-Fi to make your stay prolific, along with outlandish décor and quiet surroundings.

Location: Sy. Number 216 and 344, Chandagondannahalli, Mullayangiri, Chikkamagaluru, Karnataka

Price: INR 1,200 per night

2. Ama Plantation Trail: Residing in a coffee estate, Ama Plantation Trail is surrounded by plantations across pastures and a serene environment.

Location: Arabidacool Division Tata Coffee Limited, Mylemoney Estate, Kaimara Post, Chikmagalur, Karnataka

Price: INR 800 per night

3. The Serai: The Serai is a private pool villa resort near Bhadra Wildlife Sanctuary with excellent amenities, including a 24/7 bar, restaurant, and spa.

Location: Mugthihalli Post, K. M. Road, Chikmagalur, Karnataka

Price: INR 1,300 per night

4. Siri Nature Boost: Siri Nature Boost is an establishment including several amenities like 2 restaurants and a café, children's pool, indoor pool, an outdoor pool, and spa services. There are also locker services available to keep your belongings safe, and the hotel offers guest tours/tickets for places to visit around.

Location: SH 57, Chikmagalur, Karnataka

Price: INR 1,350 per night


Tips for visiting Bhadra Wildlife Sanctuary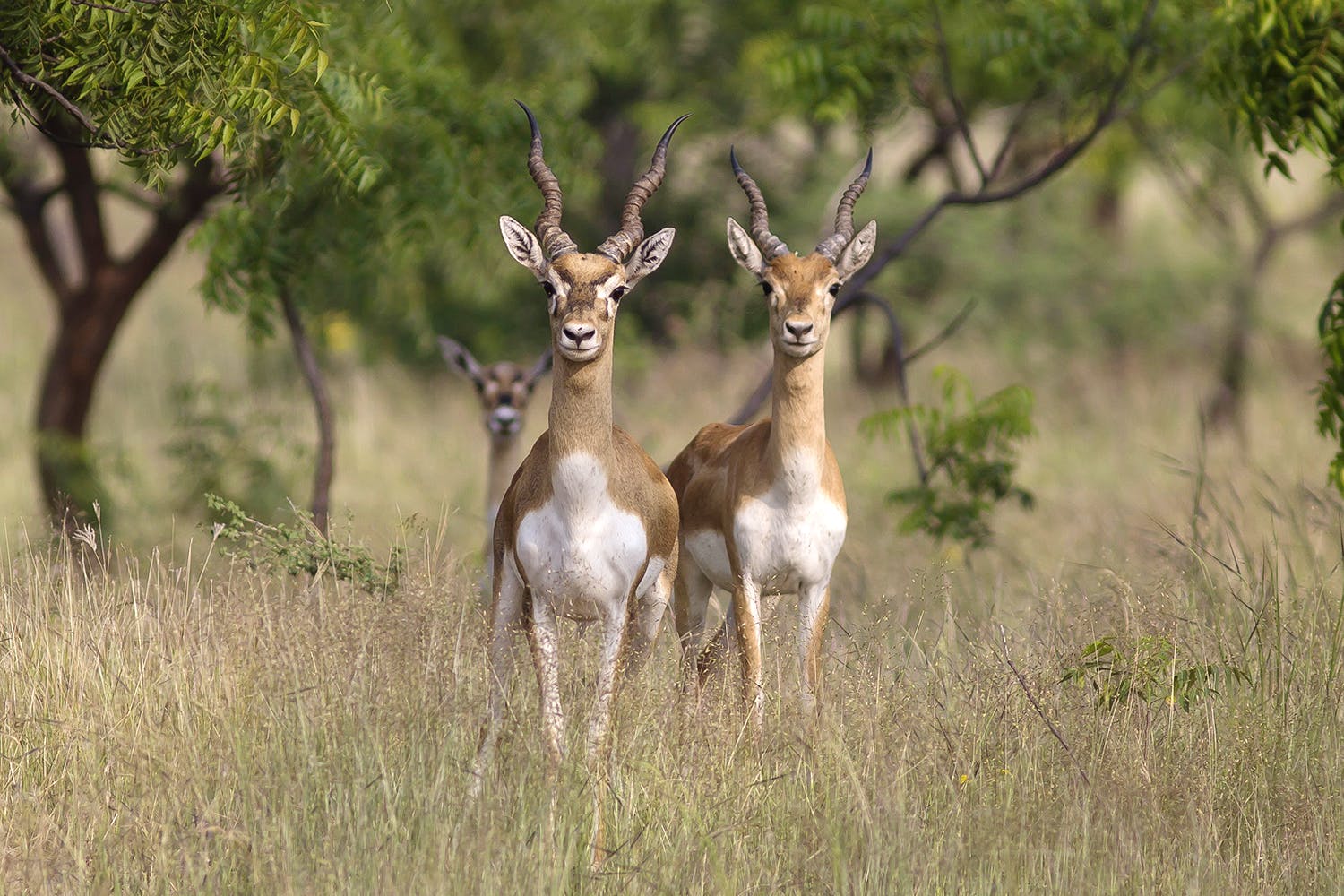 1. There are certain things you should keep in mind on your sojourn to Bhadra Wildlife Sanctuary.

2. Carry mosquito repellent with you. Even during the daytime, being a forest, Bhadra may have certain insects and mosquitoes that might leave you vexed.

3. Carry a pair of binoculars to see the various birds and even animals. Most of them are hidden behind trees or further away from the trail of jeeps, thus making it difficult to spot them.

4. Wear caps or sunglasses to be able to spot the fauna despite the glare of the sun.

5. Carry cameras to capture animals in their natural habitat.