About Accoland
A first of its kind in the North East of India, Accoland is a huge water amusement park in Guwahati. Set amidst the rolling green slopes and charming tea-estates of Assam, Accoland is yet another spot of relaxed fun and amusement for North East travelers. Made to look like a fairy tale red-stone castle from the outside, the place gets you in the mood for a bout of sprightly activities right away!

Be it a joyride on the massive 'Skytrain', a rocky cruise on the Pirate Ship, going round and round in the Vortex Maze, standing amidst a simulated world of fantasies at Cine Magic, or taking part in the Multi-Lane Racers, Accoland will set your heart racing. While most of the rides are free, you have to shell out some extra cash for a few in exchange for 'extra fun.' The amusement park also has a lot of fun options for kids below the age of 8. Smoother and slow-paced rides like the Caterpillar, Rocking Rola, Baby Train and Merry Go Round are ideal for the littler members of your family.

A visit to Accoland is perfect for a family day out that will leave you refreshed and bonded stronger, with a treasure of fun memories to cherish for a lifetime.
How to Reach Accoland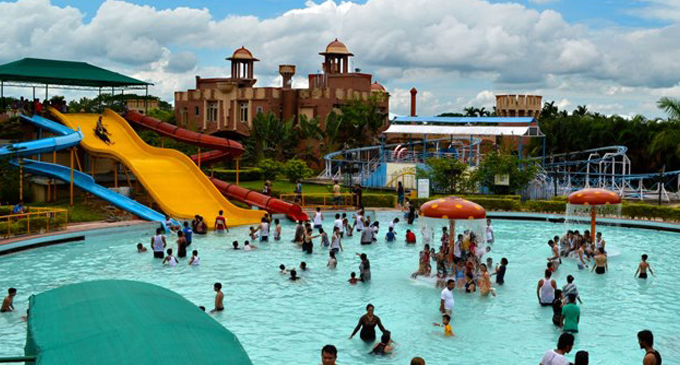 Accoland is located 19.9 km far from the Guwahati city center. It is accessible by a 40 mins to 1 hour drive via the AK Dev Road. Here are the transport options to choose from:


By Car: Cars are available on hire from Guwahati and it is the most comfortable way to travel when you are going with family or a big group. It is convenient to take your own time enjoying the park with a car on hire. 

Alternatively, you can hire autos at lesser rates.

By Taxi Cab: Call-a-cab services in the Guwahati city are reliable and are available at all hours. You can get cab services both to and from Accoland, connecting to Guwahati.

By Bus: If you are coming from outside Guwahati, find a bus to Paltan Bazar Bus Stop (20 km) and Tiniali Bus Stop (13 km) from the amusement park.
Best Time to Visit Accoland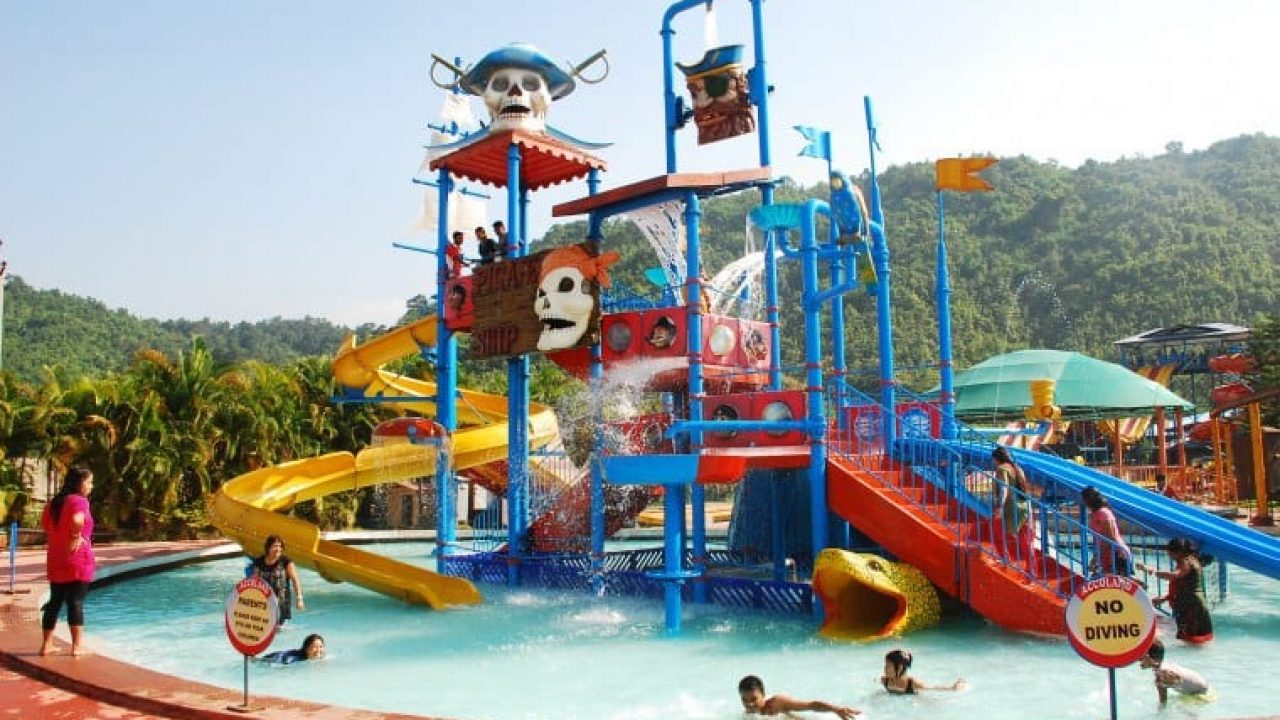 May and June are the best of summer months to visit Accoland for water activities. The mercury rises to 32 degrees in mid-noon during this period in Guwahati, making it just the weather to enjoy playing in cool waters. The other months good for a visit are from October to April when the water activities will not be so inviting but the time outdoors will be cherishable.
What Not to Miss at Accoland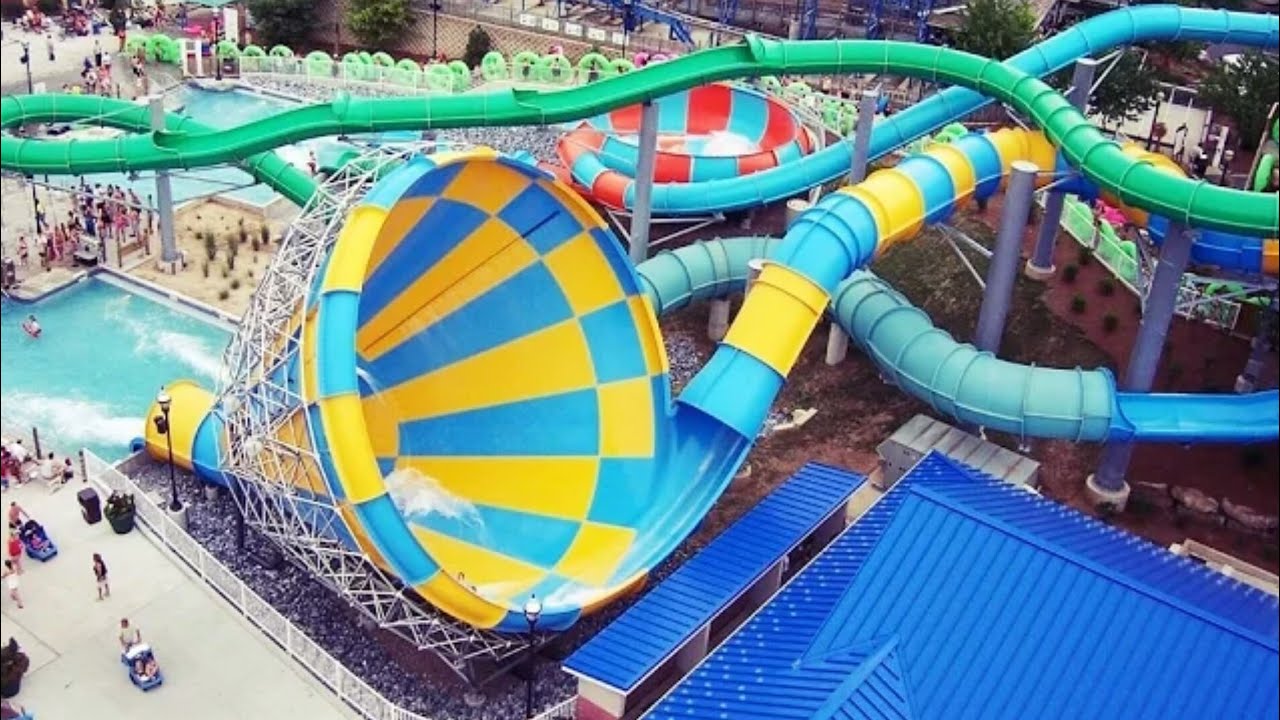 Located within a 20 km radius of the sprawling Guwahati city, a trip to Accoland could be clubbed together with a number of other interesting sites. Whether you are a nature enthusiast or a patron of art and culture, Guwahati has something for everybody. Here is where you can visit around Accoland-

Deepor Beel

Deepor Beel, also known as 'Kaushal Tisa' or "lake" in Assamese language, is a freshwater lake formed as an outer channel of the Brahmaputra River. The lake is a hotspot for diverse birdlife and has been designated as Ramsar wetland in 2002. The lake is understood to be the basis of livelihood for 14 surrounding villages located in its precincts, producing massive quantities of freshwater fish. Visit this site to photograph wetland birds, soak in the peacefulness of nature right in the middle of the city, and be witness to the environmental conservation measures underway at this site.

Guwahati Zoo

The Assam Zoo located in Guwahati spreads over 130 acres, attracting tourists from all over the country for holding in captivity a number of vulnerable species. Visit this site to check ut white tigers, one-horned rhinos, swamp tapirs, clouded leopards, and other endangered animals. 

Assam State Museum

Founded in the year 1953 by the state government, this museum has some of the best-preserved specimens of Assam's tribal heritage. The museum is open six days a week except for Mondays, 2nd, and 4th Saturday and Public holidays. Visit here to get a glimpse into the history of northeast with display exhibits like terracotta from Indus valley civilization, reconstructed tribal huts, Assamese, Thai, and Myanmarese manuscripts and other intriguing items.
Other Essential Information About Accoland
Places to eat around Accoland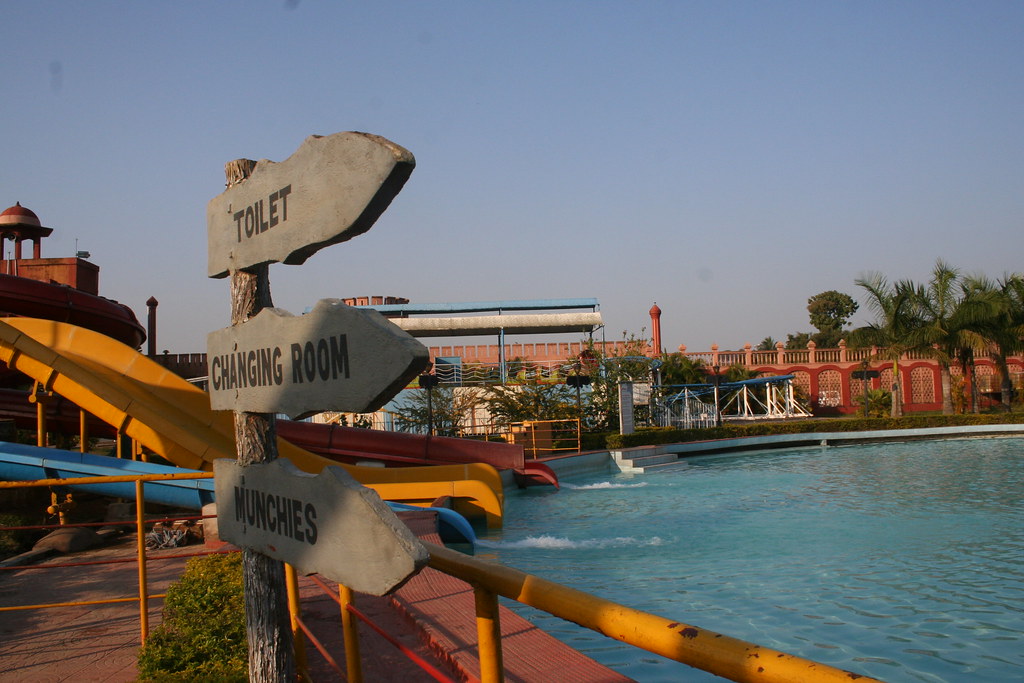 Though you are going to find quite a few food stalls and a cafe to catch a bite to eat inside Accoland, you might also want to stop by at restaurants located on the way from Guwahati to Accoland. Here is to list a few places for a quick breakfast cum lunch before the water adventures begin, and dining options on the way back from Accoland:

Tongari:
Located on Guwahati-Accoland-Rani Road, this simple place serves ethnic Assamese vegetarian and nonvegetarian thalis.

11th avenue Cafe & Bistro:
Opposite to the Assam State Museum, this cafe is a great place to chill with a hot cuppa and English breakfast. It is located about 1 km from Accoland. Check in here when in the mood for continental cuisine.

Lakhimi Cabin:
A small and no-fuss, simple little place, this joint sells very tasty samosa and tea. Stop by here on the way back from Accoland to feel rejuvenated with freshly served hot snacks.

Michigan- Ethnic Restaurant:
Located on Bhuban road in Uzan Bazaar, this place boasts of authentic tasting ethnic Assamese food and a great ambiance. Check-in for a scrumptious lunch or dinner.

Shaikh Brothers:
A much-cherished olden bakery in Guwahati city, this place serves hotcakes for a minimal pocket pinch. Visit this place for takeout options only.

Mangharam
: Located in Fancy Bazar, this place is known for selling finger-licking good munchies. Visit for burgers, sandwiches, pastries, pizzas and more for very affordable prices.

Barbeque Nation Hospitality:
The ideal buffet chain for big eaters is here in Guwahati too. Treat yourself to a hugely satisfying meal at the end of a fun-filled day out at the water park here at Barbecue Nation.

Rides at Accoland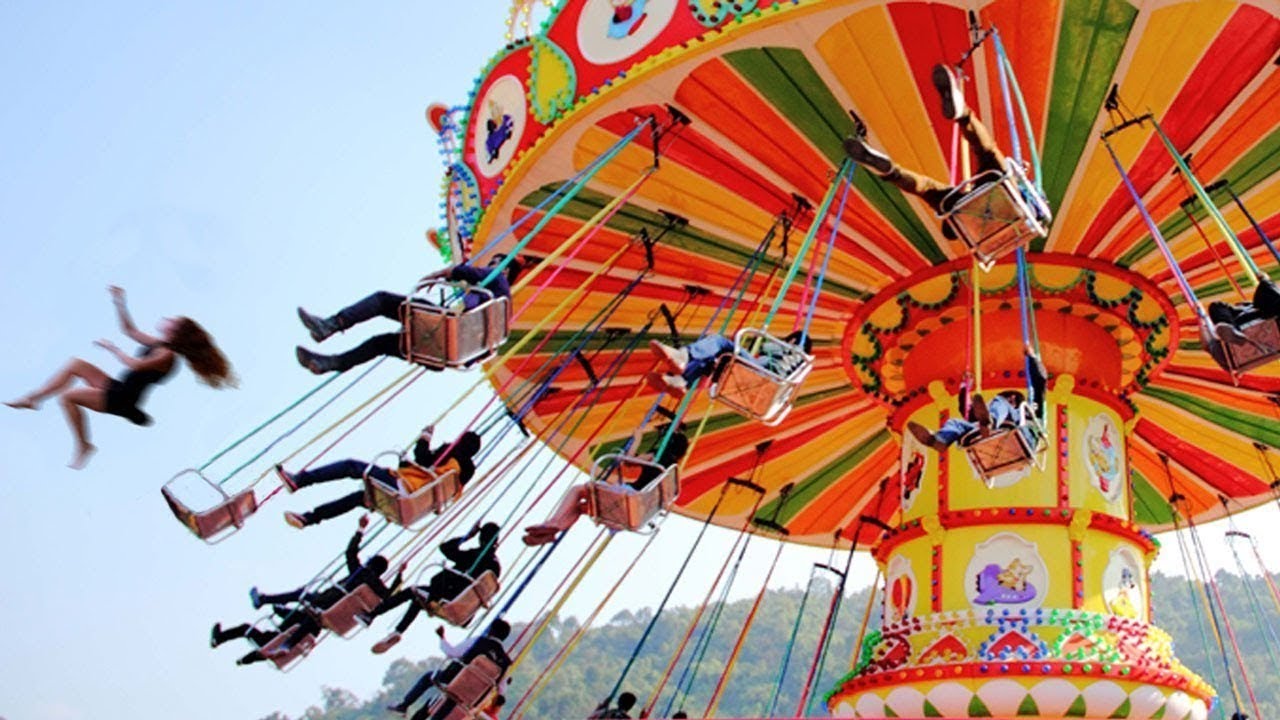 1.  The Dancing Fairy


2.  The Pirate Ship


3.  Cine Magix


4.  African Pythons


5.  Pirates of Accoland


6.  Electrosphere


7.  The Vortex Maze


8.  Tornado


9.  Multi-Lane Racers


10. Boomerang


11. Queen's Bay


12. Aqua Thrills


13. Crazy Swing


14. Columbia


15. Log flume


16. Sky Train


17. Bumper Cars


18. Baby Trains


19. Rockin Rola


20. Flying chairs


21. Jellyfish


22. Funky Rickshaw


23. Tehnotron

Medical Facilities near Accoland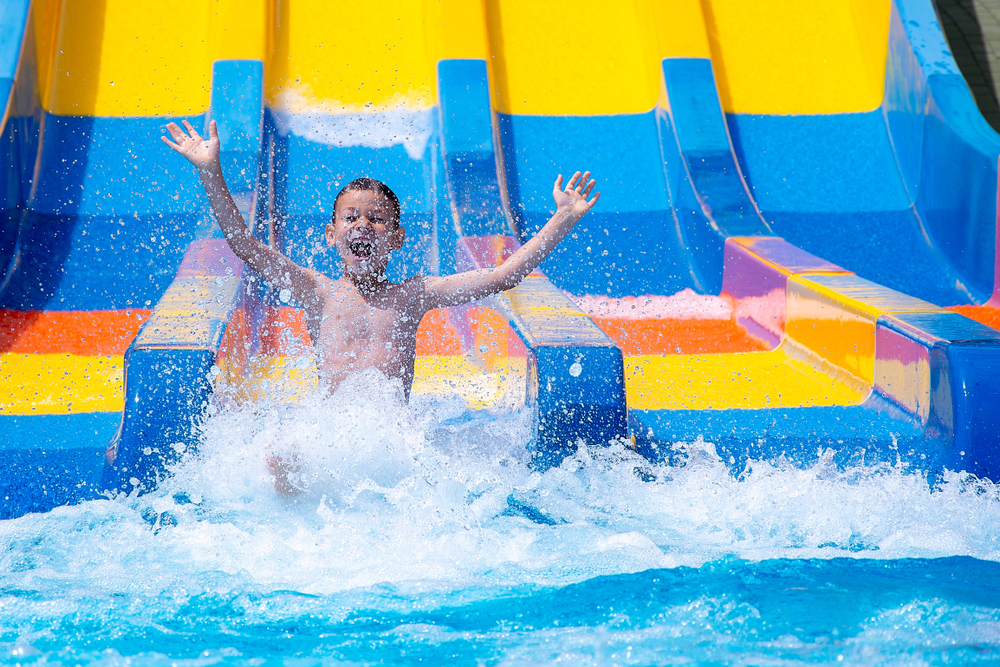 As a responsible traveler and adventurer it is always better to take stock of possible tricky situations beforehand, like-- a medical emergency. Take note of these Emergency care units and hospitals near Accoland so that no delay is made in case of any situation demanding express medical help:
1. Guwahati Accident, Trauma, & Emergency Hospital-
Located in Noonmati locale of Guwahati, this facility remains open 24 hours a day and offers the best of trauma care.


2.
IITG Hospital- This university hospital in Amingao has the best doctors and conducts medical care at nominal rates.


3. Apollo Hospitals and Clinic-
You will find this premiere medical care facility on Kanchan Rd,  Lachit Nagar part of Guwahati. Lachit Nagar part of Guwahati.
Travelers' Tip before visiting Accoland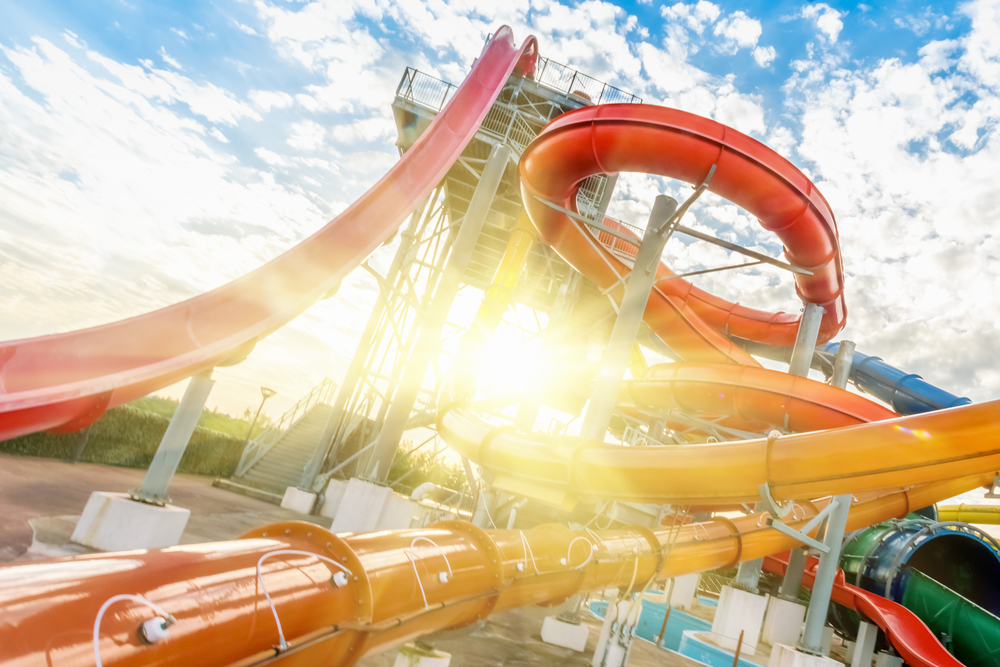 Accoland is an ideal destination for a memorable fun day out, unless you are ill-equipped. Here are some tips to bring you up to knowledge and set you on the right mood for a day of unlimited water adventure
:


1. Pack your own swimsuit, swimming cap and goggles to avoid borrowing from the waterpark.


2. Arrive early, at least thirty minutes earlier from the time the gate opens, it's only going to get more crowded as the day passes.


3. Park your car closer to the exit gate if you have a car, private or hired. You do not want to drag yourself and the group for a long walk to find the car after coming out of the waters dead tired


4. Bring your own food and drinks to have lunch at the restroom outside of the park. The meals at the eateries are slightly more expensive than what you would expect, though the quality is on par. 


5. Assist your kids on the loftier rides to avoid accidents and injuries.


6. Have patience standing on long queues. Keep the holidaying mood alive and don't get into quarrels at the slightest provocation.


7. Feel free to ask for help from the guards inside the park.