About Dreamland Amusement Park
Stressed out with the hassles of city life? Swathe away all your tension at the nerve-calming Dreamland Amusement Park, Guwahati.

The amusement park is a fun hotspot engulfed amidst the valleys of Guwahati, residing at Swadesh Nagar Path. In the list of entertaining spots of Guwahati, Dreamland adds a quintessential grace to it.

From sliding through an enormous height to dancing your life away at rain dance, it is going to be really hard to sit idle in Dreamland Amusement Park.
 Begin your visiting by swinging onto various waterslides like family slide, typhoon tunnel, zigzag slides, etc.

Afterwards, spend some quality time at the snow park, go-karts,7D Theatre, bungee jumping, etc. Or, feel the adrenaline rush at Octopus Ride, Disco Coaster, Rolling Tower, and much more.

Offering a wide range of activities and entertainment spots, Dreamland Amusement Park is an ideal getaway for some family time. Here, you get an opportunity to indulge in exhilarating rides for kids and adults both. Wind up your stress and tension at this exotic getaway! 
How to Reach Dreamland Amusement Park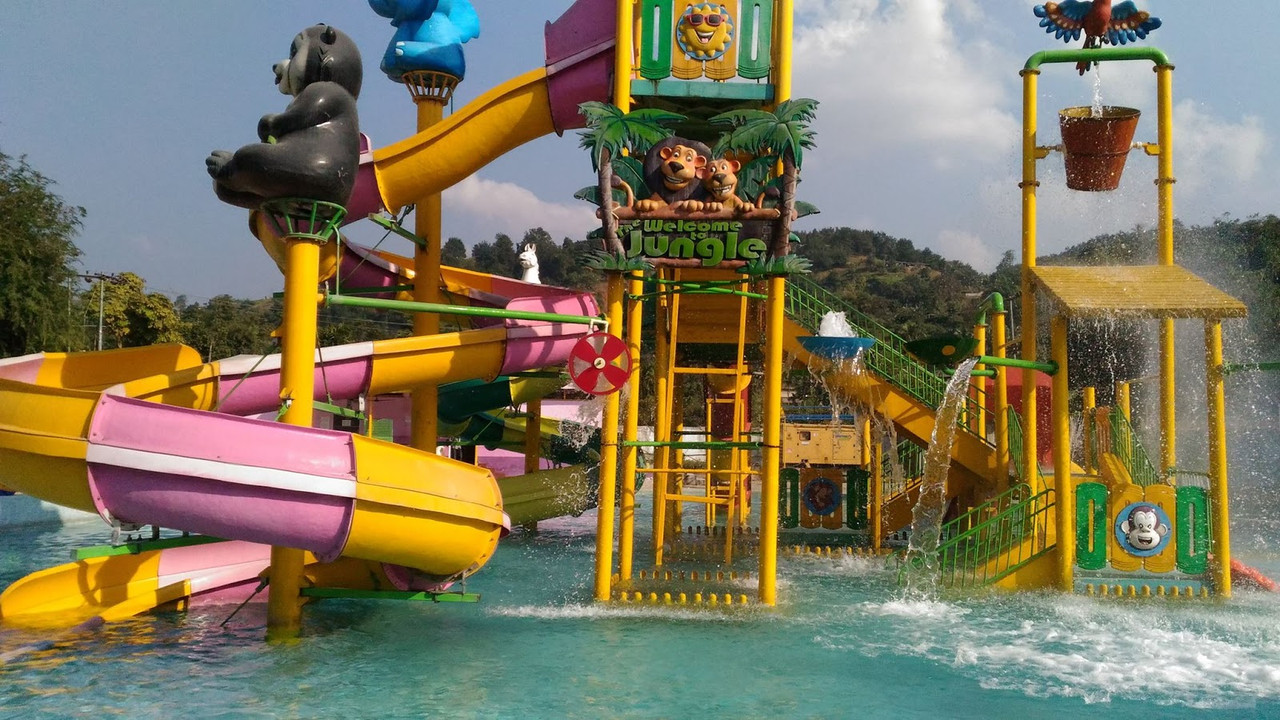 By Bus – If you are travelling from Guwahati, take a bus from G.S. Road near the train station to reach Khanapara. Then, you can take an auto-rickshaw to reach Dreamland Amusement Park. 

By Rail – Guwahati is connected to a majority of the cities of India. Reach Guwahati Railway Station or Kamakhya Railway Station and then take an auto-rickshaw to reach the destination.

By Road – To reach Dreamland Amusement Park, you can hire a cab or take an auto-rickshaw. You can easily find these modes of transportation from the major areas of Guwahati.
Best Time to Visit Dreamland Amusement Park


October to April – These months are the best time to visit Dreamland Amusement Park. The place will witness a humid subtropical climate and it would be a pleasant time to explore the park. Moreover, during this time, you will be able to enjoy the Bihu festival too.

May to September – These months will begin with humid summers and end with heavy rainfalls. Although during summer, you will enjoy the rides in monsoon, it won't be convenient to enjoy your trip to Dreamland Amusement Park. The weather would be inconvenient to enjoy rides and slides.
What Not to Miss at Dreamland Amusement Park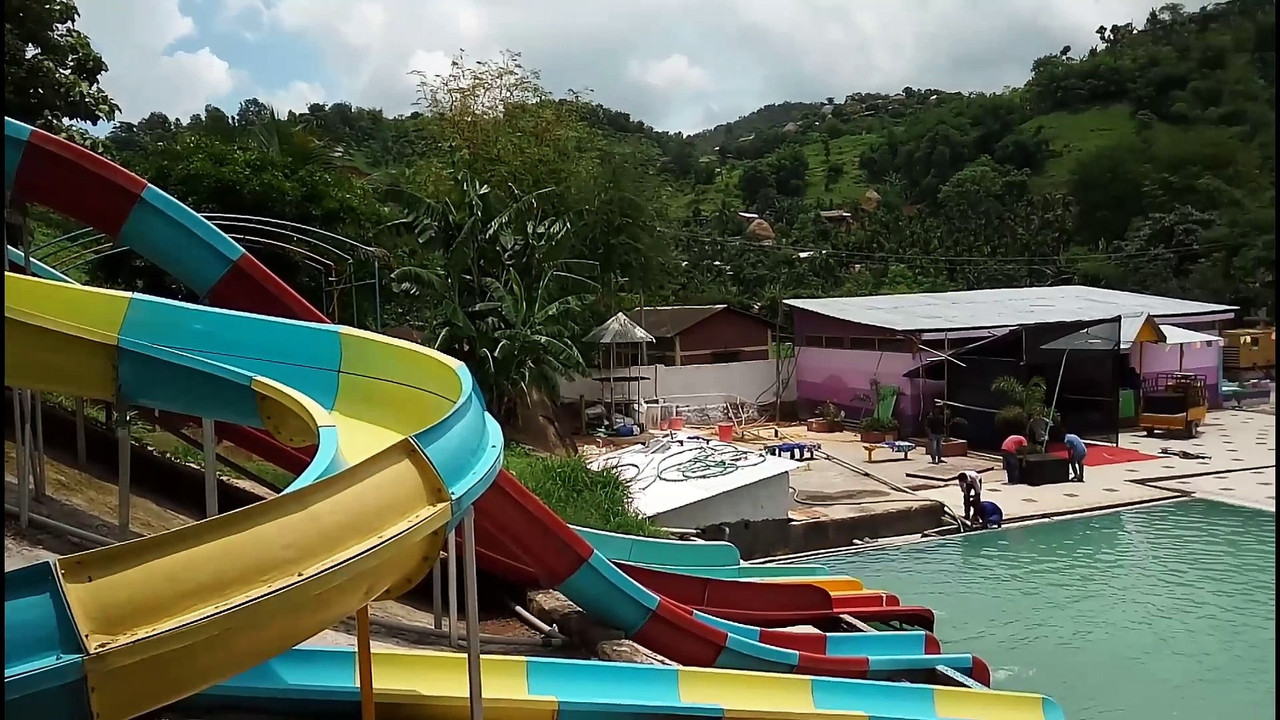 1. Srimanta Sankaradeva Kalakshetra – If you are an art enthusiast, Srimanta Sanlaradeva Kalakshetra is the best place for you. This cultural institution is named after the medieval poet-playwright and reformer Srimanta Sankardev. Here, you will come across art galleries, museums, souvenirs related to Assam culture and traditions, traditional attires, etc.  

2. Science Museum – Located on Pir Ajan Fakir Road, Science Museum is a guide to the scientific world. The museum will embark on your children's curiosity to learn everything about science. They conduct a student's orientation program to spread knowledge. It consists of science models, an aquarium, a playground, a plane, etc.

3. Jagannath Temple – Explore the spirituality around Dreamland Amusement Park at Jagannath Temple. The mandir is situated on Jayanagar Road and opens around 4.30 am. Here, you can look over the Brahmaputra River and cherish the serene environment around the temple.

4. Bhupen Hazarika Museum – The museum is a tribute to the world-famous singer, composer, artist Dr Bhupen Hazarika. The museum showcases the souvenirs of the singer like his awards, books, spectacles, chairs, beds, and much more.

5. Basistha Mandir – Yet another spiritual getaway near Dreamland Amusement Park, Basistha Mandir dates back to the Vedic age. Built by Ahom King Rajeswar Singh, the temple has been intricately constructed. It is engulfed amidst mountains and serene waters.
Other Essential Information About Dreamland Amusement Park
Rides at Dreamland Amusement Park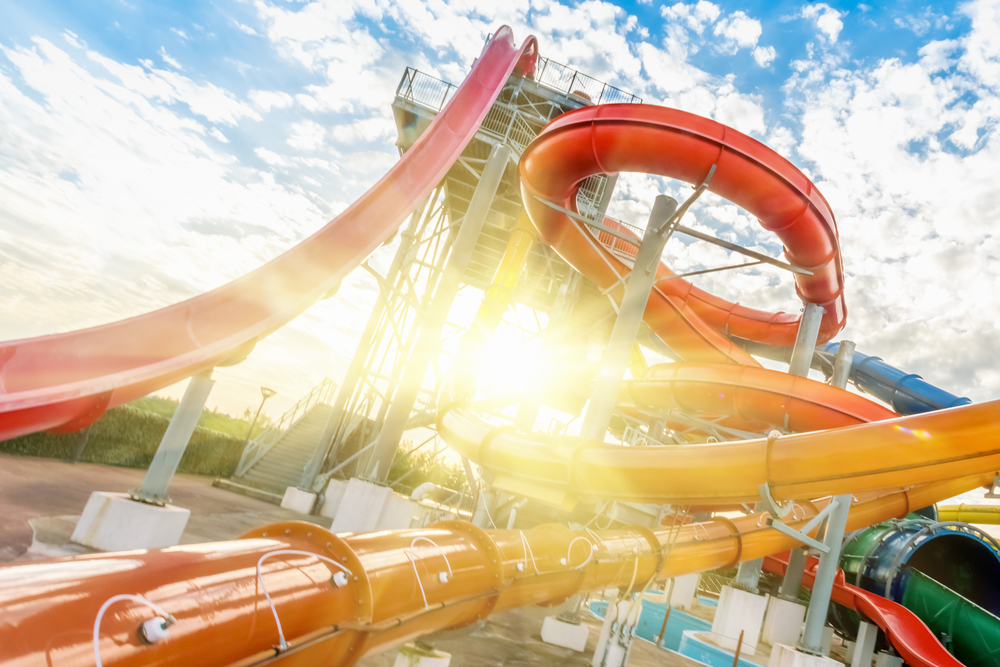 Revolving Tower – Dropping from a tremendous height, Revolving Tower is the most frightening ride of Dreamland Amusement Park. The ride consists of approximately 10 people sitting in a circle format and it drops from a gigantic height and goes up in the same way with a gushing speed.

Waterslides – Dreamland Amusement Park is popular for unique water slides available for visitors. You will come across various slides like multi-lane slide, family slide, typhoon tunnel, and whatnot. On multi-lane slides, you can slide with your friends while sitting beside your friends. Whereas, on the family slide, you can sit tight with your loved ones and glide right into the pool. Also, the typhoon tunnel is your single ride. Move through the enclosed slide with gushing waters beside you.

Octopus Ride – The Octopus Ride comprises a gigantic structure of octopus with spinning arms. At this ride, five to eight arms will move up and down while spinning freely around the octopus. Here, you can sit 3-4 people and watch the madness around you while spinning at the end of octopus' arms.

Disco Coaster – Yet another enthralling ride at Dreamland Amusement Park, Disco Coaster is the most exciting ride. In this ride, sit tight in a circled format with other visitors and it will speedily spin on a pathway.


Places to eat around Dreamland Amusement Park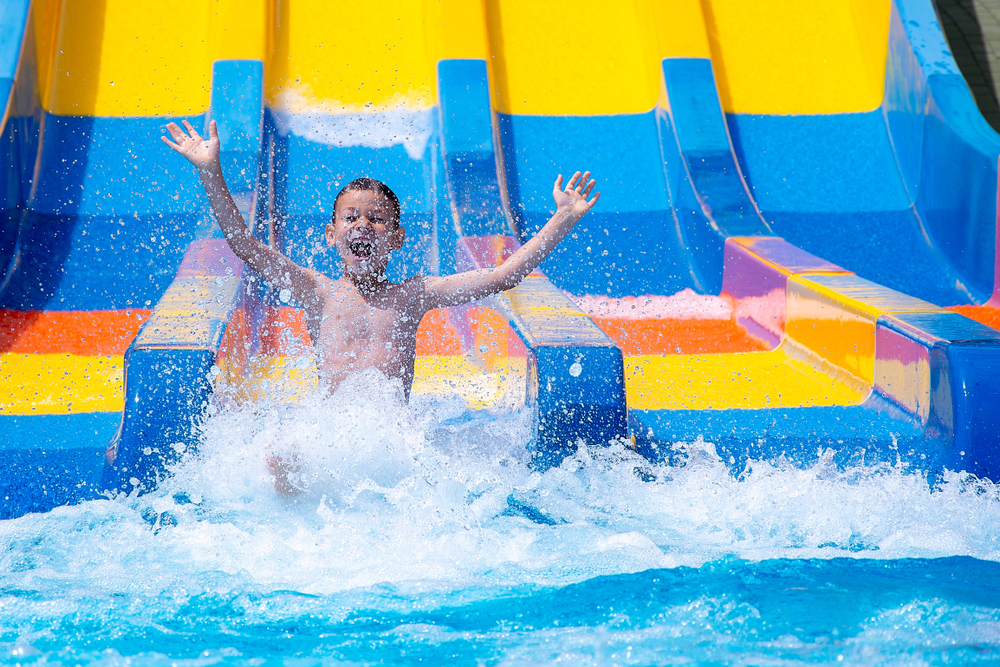 1. Legacy Restaurant – Located on G.S. Road, Legacy Restaurant is a vegetarian food joint. The restaurant comprises warm lights, elegant furniture, and decent ambience. The restaurant opens around 7 am and you can stop by this place till 11.30 pm. Also, spring rolls and paneer tikka are highly recommended.


2.
Yanchin: Asian Restaurant –
Munch on the lip-smacking fast foods at Yanchin Restaurant. The interior of the restaurant is quirky and full of bright colours. Yanchin offers vegetarian and non-vegetarian delicacies.


3.
O2: The Open Banquet –
With the oh-so-beautiful ambience, The Open Banquet is spot on! You can find O2 on Bipanan Khetra Panjabari Road and closes by 11 pm. It is often recommended to cherish this place's beauty after dusk. Moreover, various weddings, receptions, or concerts are organized here.


4.
Dine Way Platz –
End your trip by relaxing back with chilled beverages and exotic dishes at the Dine Way Platz. With aesthetic plating styles and chic selection of culinary, this place is winning people's hearts. Dine Way serves oriental, Indian, and continental cuisine.


5.
Café Wings –
One of the most happening cafés of Guwahati, Café Wings is the best food joint near Dreamland Amusement Park. Swing by this café with your squad and savour a variety of eateries like sandwiches, momos, and much more.


Medical Facilities near Dreamland Amusement Park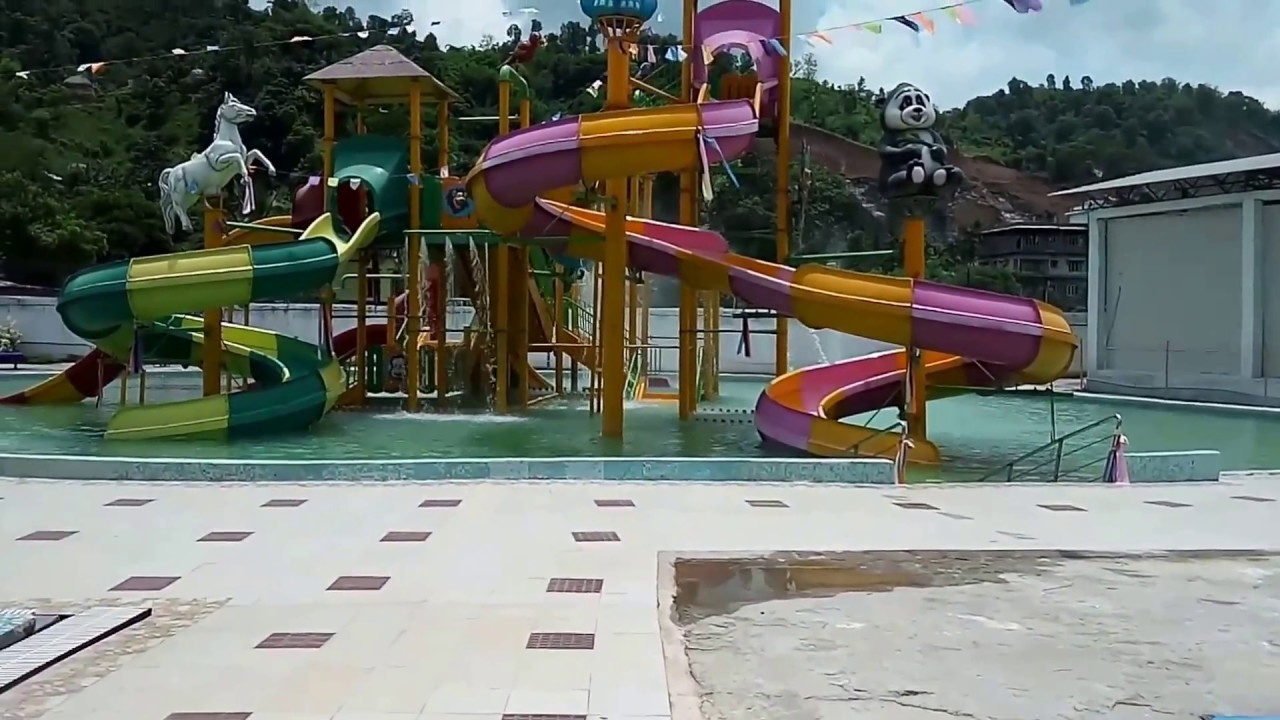 Fun at amusement parks can turn dangerous if you don't pay heed to basic precautions. But no worries, Dreamland Amusement Park is equipped with basic first aid facilities and also surrounded by few medical stores. 

Also, if any serious injuries occur, you can head to the nearby hospitals and dispensaries. Near Dreamland Amusement Park, you can find Koinadhora PHC on Rajiv Gandhi Path, Health City Hospital in Uday Nagar, and Agile Hospitals Pvt Ltd near the Science Museum. These places are equipped with skills and modern facilities.


Travellers' Tip before visiting Dreamland Amusement Park 


1. Bring a backpack and carry essentials before coming to Dreamland Amusement Park. Pack lightly and smartly, it will take less space and would be easy for carrying.
2. Prepare your body before entering into the pool areas etc. Apply oil, sunscreen, or other necessities required for your skin before entering.
3. Dress accordingly and pack swimwear beforehand. Carry goggles, caps, and other swimming materials while entering into pools.
4. Take care while taking part in the slides. If you aren't comfortable, decide as soon as possible and leave it.
5. To avoid big crowds, head to the park early in the morning. Dreamland Amusement Park opens around 10 am and you can easily buy a ticket and head over here.