About Varaha Temple Pushkar
Located in the quaint town of Pushkar in Ajmer district of Rajasthan, the Varaha Temple is dedicated to one of Lord Vishnu's most famous incarnations. Lord Varaha is worshipped in the form of a boar deity that presides over this incredible temple. Varaha Temple's location in Pushkar is of considerable significance too.

The town is incredibly holy for both Hindus and Sikhs. As a result, thousands of devotees from across the country visit the Varaha Temple to offer their prayers to the Holy Lord every year.The story behind the presiding deity Lord Varaha is narrated by priests of the temple and locals alike. When the demon Hiranyaksh tried to sink the earth beneath the water as a part of his shenanigans to irk the gods, Lord Vishnu incarnated as a wild boar and saved the earth on its horns.

He fought with the evil Hiranyaksha for thousands of years and later brought the earth out of the cosmic ocean, thereby restoring peace and prosperity as it were. As a saviour of the world, Lord Varaha is worshipped by those desiring wealth and wanting to escape the unforgiving cycle of life and death.

This temple is often thought to be one of its kind since there are no other notable or significantly large temples of the Varaha form of Lord Vishnu anywhere else in this world. You may visit this place for a truly insightful experience of the ancient Hindu scriptures of Vishnu Purana and Dashavatara Katha.
How to Reach Varaha Temple Pushkar


Pushkar is not a large city, which means it can be traversed on foot most of the time. If you are at the Pushkar bus stand, use an online or physical map to get the directions for Varaha temple. Walk to it or enjoy a quirky camel ride to reach there.
Best Time to Visit Varaha Temple Pushkar


Winter: Ideally, you should visit Varaha Temple Pushkar during winter, that is, from October to March. During this time, the dry and cold winds of India make it incredibly pleasant to walk around the city and even the temple premises.

If you visit during the Hindu month of Kartik (October-November), you will also be able to witness the magnificent Pushkar Camel fair. This fair is a vibrant and colourful affair of seven days featuring a trading fete of cattle animals like camels and cows. It is marked by the incredibly Holy Kartik Purnima that often falls in the first or second week of November.  

Summer: The western Indian state of Rajasthan faces intense heat during half the year and humidity for another two months. These conditions are reflected over the rest of the low lying areas of the Indian subcontinent as well. However, you can still visit the region to enjoy special summer fairs and sightsee.
What Not to Miss at Varaha Temple Pushkar
Things to Do near Varaha Temple Pushkar

1. Eating-
Rajasthan is famously known for its spicy cuisine. Nothing is stopping you from tasting some excellent mouthwatering dishes when you visit Pushkar. Since Pushkar lies almost at the centre of Ajmer, you will find a range of tasty recipes in small street restaurants. Try dishes like Dal Baati Choorma, Ker Saangri, Moong Kachori and Moong Halwa. If you want to try street food, try Ram Laddu or Moong Fritters. You can also try a host of other street foods like chaat and aloo Tikki. Explore small restaurant based in local markets for the best taste profiles.

2. Shopping- 
Being a festive town, Pushkar is strung with various local markets and occasional fairs all year round. The local market sells items like Chunris, bandhani fabric, meenakari jewellery, Kundan jewellery, religious idols of Brahma, Vishnu and Shiva, Sikh religious articles and souvenirs. You should be equipped to bargain well with the local shopkeepers to land the best items and profitable deals.

3. Fair Hopping in Pushkar- 
India is known for religious fairs. Since Pushkar is a prime centre for religious affairs of both Hindus and Sikhs, many fetes and festivals are organized by temple authorities and independent clubs. While at the Varaha Temple visit, take some time out to visit the Pushkar Camel fair if you visit during Kartik. Nagaur Fair and the Tejaji fair are two other popular fairs you can frequent for a good time. Enjoy rides at the fares, buy local items and relish the fantastic street food.

4. Camping in Pushkar-
A significant part of the state of Rajasthan is covered by deserts, which makes it a perfect place to camp in the night. Go for a night camping adventure in a secluded area in Pushkar. For a delightful camping experience, choose a tourist company or a specialized adventure organizer. As you camp under the night sky full of stars, you can indulge in some hot chai and revel in a bonfire.

Attractions Near Varaha Temple Pushkar


1. Pushkar Lake- Also often described in prominent Hindu Scriptures as Tirtha Guru, the Pushkar lake is one of the holiest sites for devotees of the Holy Trinity – Lord Brahma, Vishnu and Mahesh. The pilgrimage site is related to the worship, life story and creative powers of Lord Brahma and is often said to be one of the only places in India to worship Brahma. A total of 52 bathing sites, known as ghats, are strewn all around the vast lake.

At these sites, pilgrim takes a dip in the holy lake's water. It is often believed that sins are washed off if a person takes a dip in this lake. The valley of the lake is surrounded by gorgeous parallels of the Aravalli Hills. It is surrounded by lush green forests, hiking trails and delicate gardens all around. Several temples connect to the main lake via small roads. Small fish reside in the lake, while thorny bushes constitute its flora.

Whether you are a pilgrim or a regular tourist, do not forget to visit the Pushkar lake. You can spend some time walking around the shores of the lake or take a dip. You can also gaze at and photograph the scenery surrounding the lake.

2. Brahmaji Temple- One of the only few temples of Brahma in India, the Brahmaji temple is a legendary piece of architecture. Also often called the Jagatpita Brahma temple, this place is a real delight for spirituality seekers. It is constructed using stone slabs and marble and has been painted gorgeously. This 14th-century temple will enchant you with tales of Hindu mythology and its calm complex.

3. Savitri Mata Temple- Another one of Pushkar's iconic temples, the Savitri Mata Temple is situated atop a stunning hill. Being a hilltop temple, it can be best accessed by ropeways and air trolleys. As you sit in a ropeway cabin, you will be treated to picturesque views of the valley located right below the hill. You can also choose to reach the temple using the stairs. However, a ropeway ride is enjoyable. The Goddess Savitri, a form of Shakti, is worshipped at the temple.

4. Foy Sagar Lake- Named after a British Engineer, the Foy Sagar lake was once a famine relief project. Today, the lake serves as picnicking and bird-watching spot. If you visit in winters, you can witness several migratory birds playing on the waters. Do not forget to pack a picnic basket when you visit this beautiful artificial lake.

5. Pushkar Adventure Desert Camp- For a luxury adventure experience, you must arrive at the Pushkar Adventure Desert Camp. This place is a collection of tents put in the sandy lands that bring you closer to desert villages and the local people. In here, you can try activities like Camel Safari, Horse Riding, Bonfire and camping. It offers stunning views of the lit villages at night and makes for a genuinely marvellous adventure dose.
Other Essential Information About Varaha Temple Pushkar


- Location: Pushkar, Ajmer, Rajasthan, India.

- Timings: 6 AM to  6:30 PM

- Distance from the Pushkar Bus Stand: 500 m


History of Varaha Temple Pushkar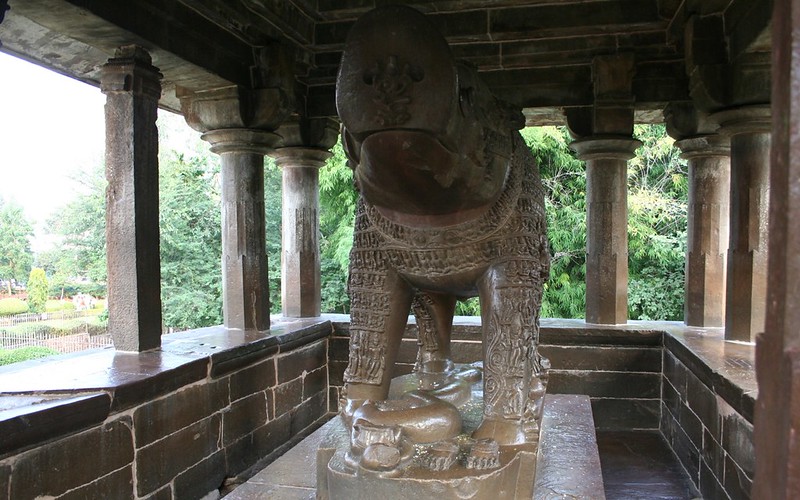 The Varaha Temple has a fascinating history associated with it. King Anaji Chauhan of Chauhan dynasty of Rajput kings is credited with building the temple. Construction started and finished in the 12th century.However, during the rule of King Aurangzeb in the 14th century, Pushkar and the surrounding regions of Ajmer were invaded by the Mughal King.

Aurangzeb wanted to colonise the areas. As a result, he demolished many temples and significant holy sites of Pushkar. Unfortunately, the Varaha temple was one of these sites. Many temples in the area were rebuilt in the 18th century, as was the Varaha Temple.

Raja Sawai Jai Singh II is the Rajput king who completed the renovation. Hada Chastral of Bundi is credited with the first effort to rebuild the temple. In 1806, Gokul Chand Parikh again made some decorative additions to the temple.


Highlights of the Varaha Temple Pushkar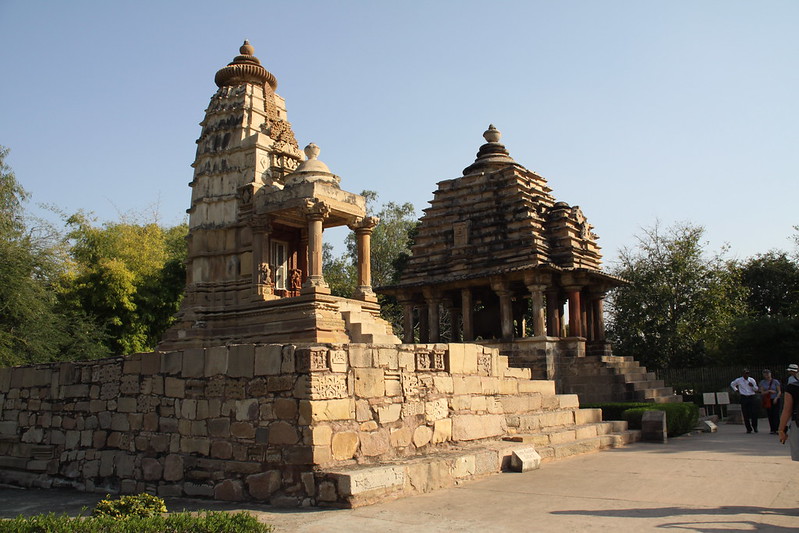 Like many other temples of Pushkar, Varaha Temple is beautifully fortified. The entire complex is full of calming spots where you can participate in group meditations or find individual solace.
One of the main highlights of the temple is that despite being primarily devoted to Lord Varaha, Vishnu's incarnation, it contains statues of Brahma, Vishnu and Shiva.

The three idols are incredibly beautiful and depict the devotion with which the entire temple has been built and rebuilt. Since the renovation of the temple, many additions to the temple complex have been made to restore it to its original glory. Historical signs and impacts on the temple building have been preserved carefully.


The presiding deity of the temple is called Varaha, and the Mother Goddess is called Pundarigavalli. While there, do not forget to take a look at the life-sized statues of Garuda, mythical creatures and idols of various Hindu gods and goddesses. 

The Architecture of Varaha Temple Pushkar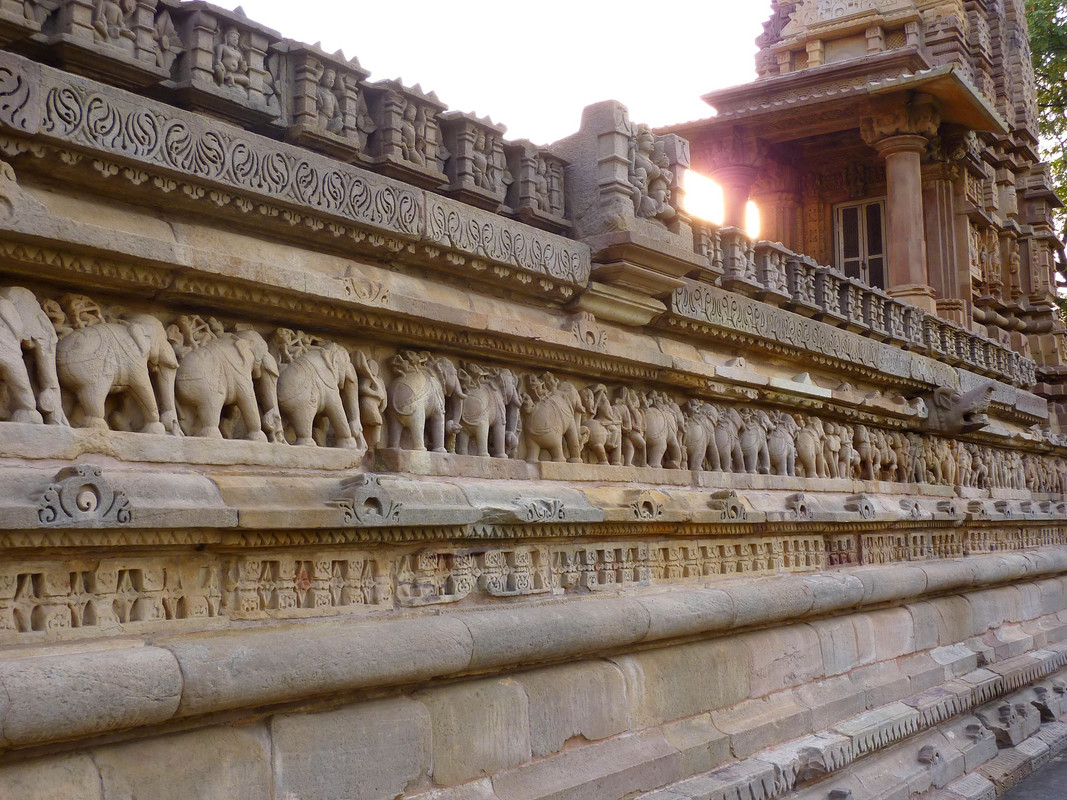 Built using heavy stone and plaster in a typical Marwadi-Rajasthani style of architecture, the Varaha Temple is a sight to behold. The large temple compound has stoned walls guarding it. On the walls, several pilasters, gateways, hanging eves, and chhatris make up a beautiful sight. A two feet idol of the presiding Deity Varaha is located in the elaborately decorated sanctum sanctorum. 


Statues of Dwarapalakas and golden pillars also dot the entire temple complex. The total height of the temple, according to old Vaishnava records, is 150 feet. Ornaments and intricate carvings dot the towering shikhara, pillars, corridors and exterior walls of the temple. A 7 km long Parikrama path connects the temple to the Pushkar lake ghats. The elegant structure of the temple is carved with precious ornaments in the interiors. A dome covering the top, striking white walls and even pillars support the entire structure.

Places to Stay Near the Varaha Temple Pushkar
1. The Sukoon Resort-
The Sukoon Resort is a modest hotel with comfortable rooms and a host of hospitality facilities. Free breakfast, restaurants, gardens and a gorgeous pool include some choicest facilities at this hotel. You can enjoy magnificent views of the town from here.

2. Pushkar Resorts- 
For a posh staying option, the Pushkar resorts are a good choice. This place is a collection of homely cottages equipped with luxe facilities and set in a lush green surrounding. It has a quirky yet well-stocked bar where you can enjoy a few drinks. Wi-Fi connectivity is also available in all the rooms, and you can also enjoy free breakfast.

3. Dera Masuda- 
An ultra-luxury stay amid Pushkar, the Dera Masuda is a resort that offers minimalistic rooms, an outdoor pool, a multi-cuisine restaurant and free wi-fi connectivity. It is one of the poshest places to stay in Pushkar and offers scenic views of the desert.

4. The Pushkar Bagh Resort-
Any trip to Rajasthan is incomplete without a palace staying experience. For a memorable vacation stay in the royalty of Pushkar, go to the Pushkar Bagh resort. This resort has simplistic rooms with a traditional décor style, has many balconies that protrude into the gorgeous lawns and a stunning exterior worthy of high praise.

Places to Eat at Pushkar

1. La Pizzeria Pushkar- 
The best of International and European Cuisine at Pushkar can be enjoyed at the luxe La Pizzeria restaurant. While here, do not forget trying Italian dishes like Lemon nana, pizza, lasagna, a falafel platter and pasta. You can also enjoy a candlelight dinner under the stars while the chef prepares you some Mediterranean delicacies.

2. Raju terrace Garden Restaurant-
Visit the Raju terrace garden Restaurant to try some of the famous Rajasthani delicacies. This restaurant is perfect for those wanting to have vegan or gluten-free dishes. Try the famous cashew nut curry and malai kofta for a taste of Indian heritage.

3. IL Padrino Pizza Garden- 
The IL Padrino Pizza Garden is a popular option for those wanting a taste of international dishes while dining in the heart of Pushkar. You can also try Indian, Italian, Chinese and other Asian dishes here. Do not forget to binge on the mouthwatering cashew curry while here.

4. Honey and Spice- 
A perfect place to have both local and international dishes, the Honey and Spice restaurant is a must-visit for all food enthusiasts visiting the Varaha temple. They have plenty of vegetarian, vegan and gluten-free options in their diverse menu. Try their warm toast with garlic pate. 

Tips Before Visiting Varaha Temple Pushkar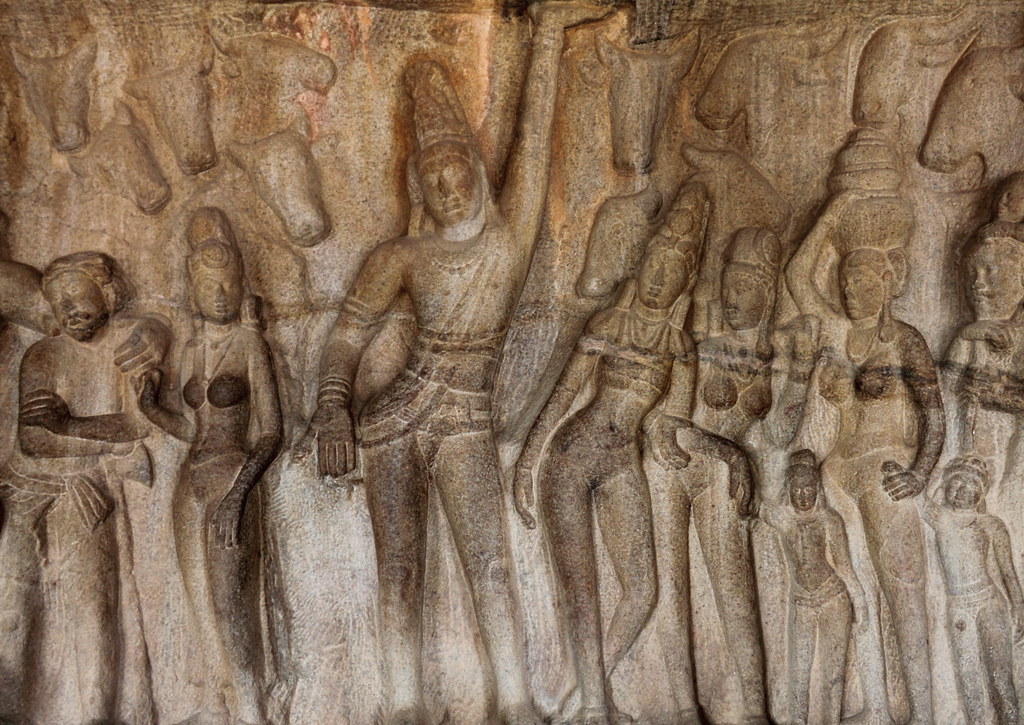 Follow these essential trips while visiting the Varaha Temple Pushkar


1. Dress modestly while in the Varaha temple. It is a religious place and short clothes might attract unwanted attention.


2. Wear comfortable shoes like sneakers or loafers. This will allow you to walk throughout the city without trouble since almost all places are within walking distance.


3. Many temples and gurudwaras in the city have restrictions on the usage of cameras and mobile phones. You might have to contact and enquire the local authorities before carrying your smartphone or camera. Search for locker facilities in case you are not allowed to take them inside a religious site.