About Schynige Platte
Schynige Platte, a small mountain ridge and a viewpoint are another of Switzerland's most attractive tourist destinations. Based out in the Bernese Highlands, this has three peaks - Gumihorn (6886 ft), Tuba (6811 ft), and Geiss (6781 ft). Well, Geiss is the nearest peak to the viewpoint. Right at the viewpoint, you will be at an altitude of 7000 ft and can enjoy the serene and natural beauty around.
The area is well known for its hotels and resorts ever since 1893. You can enjoy a comfortable stay here and enjoy the views around. The railway is one of the significant modes of transport here. And guess what? Its railway is one of the highest among the lot.

If the weather is beautiful, do not forget to catch a glimpse of the Eiger, Mönch, and Jungfrau, which surrounds Schynige Platte. You can also view the town, Interlaken and the beautiful lakes, Thun and Brienz. 
Schynige Platte railway is one of the primary modes of commutation here. It starts from Wilderswil, where it connects with Bernese Oberland railways from the town of Interlaken.

The terminus station is at the height of about 6453 ft. Just south-west of this station you will find a hotel and restaurant. The Schynige Platte botanical ground will offer you a variety of flora that grows in the mountains of Switzerland.
The place is famous for its picturesque terrains and has loads of trails leading to the various spots from the station itself. Love trekking or hiking, then you will fall in love with the place. The mountains, lakes, cattle with bells around their neck and beautiful surroundings will leave you mesmerized. Good food and fine hotels will add to your experience further.
How to Reach Schynige Platte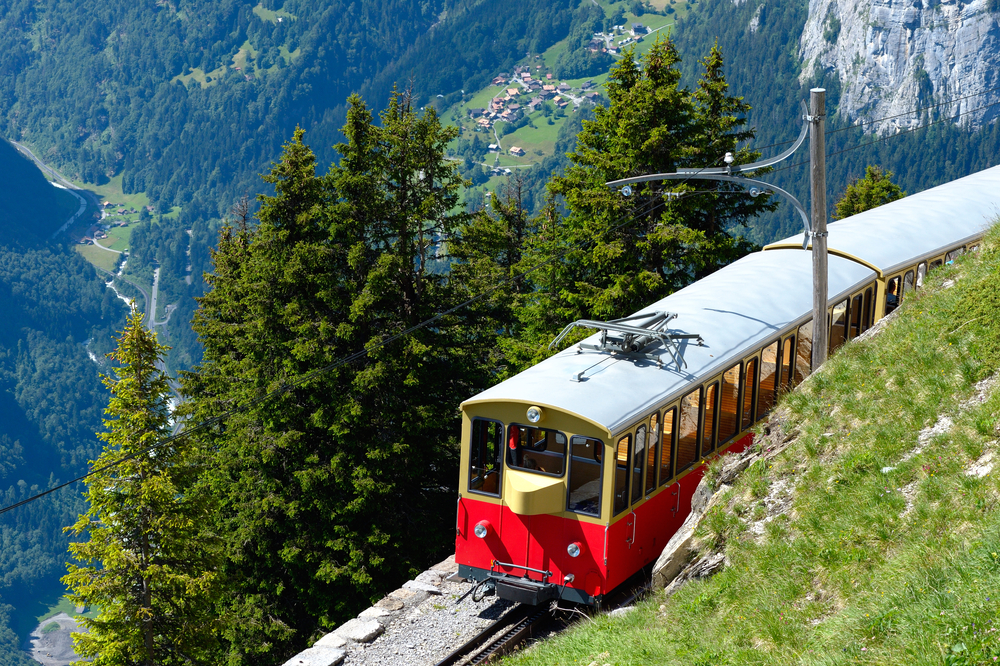 Well, there are two ways by which we can reach Schynige Platte from Interlaken airport. One option is that you can take a train from Interlaken OST Station and reach Wilderswil. From there, board a Cog Wheel Train and reach your destination.
Many travel enthusiasts opt for trains during their trips to enjoy the beautiful surroundings outside. And also, there is a sense of romance and adventure associated with a train journey.
Instead of train, you can also avail bus till Wildersil which is roughly 2.9 Km from Interlaken. After reaching WIldersil, take the Cog Wheel Train to reach your destination. The train journey will be 3.3 km and will take about 35 mins.
By taxi or car, you can reach even quicker.  It will take hardly 13 mins to reach Schynige PLatte Interlaken. The taxi route is about 6.3 km long and is also the cheapest option for you.
Best Time to Visit Schynige Platte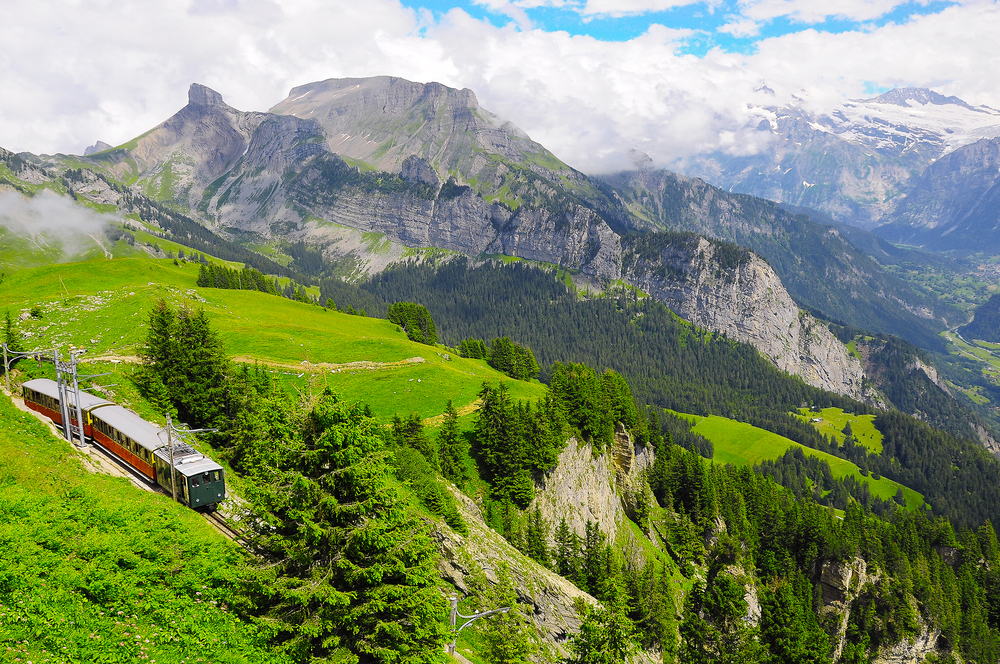 When you plan for a journey, it is evident that it will come at a cost. So, you will like to ensure that every buck spent counts. Weather does play a significant role in such cases, especially when you are planning for a trip to a country like Switzerland. Now it depends a little bit on your choice as well.
If you love winter sports and the snow around, target December, January, and February. The snow clears from the higher altitudes, mostly between June and August. As a result, you can easily access the more upper trails and viewpoints. It is the high season, and a wide variety of activities like paragliding, hiking, and other sports are on offer to you.
October is a low season for tourism as most of the higher altitudes may start getting covered in snow. Thus, the scope of adventure and activities get limited.
What Not to Miss at Schynige Platte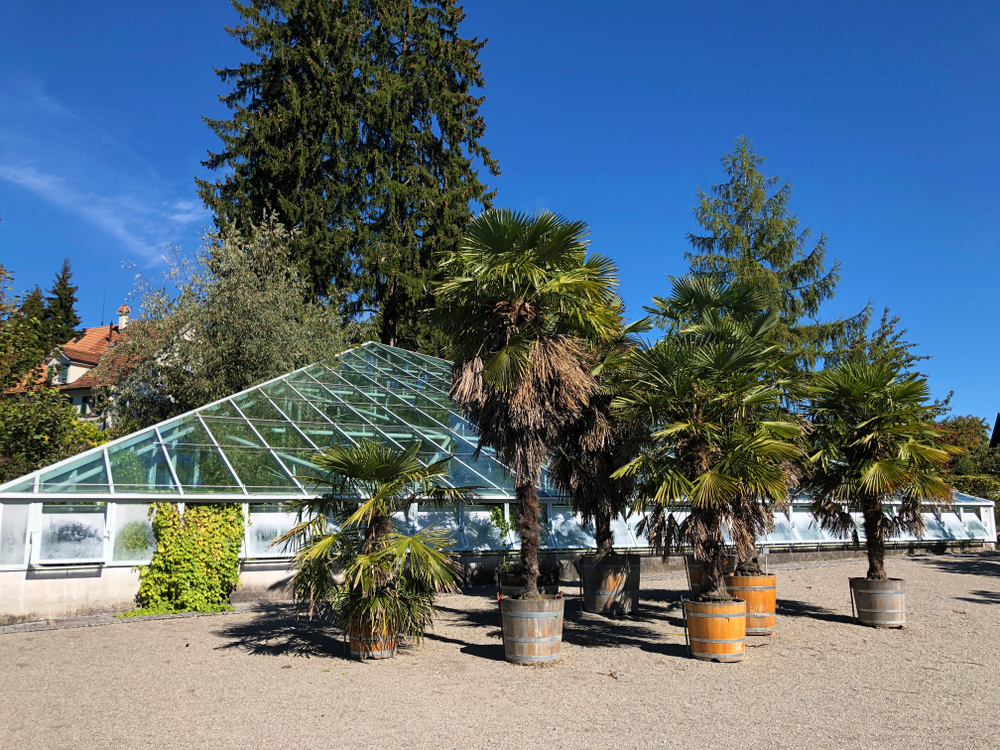 Schynige Platte offers a wide variety of attractions for tourists. The old mountain railways, alpine garden with 650 species of flora, vast lakes, impressive views of the surrounding mountains and peaks will elevate your experience to a different level. Hiking, trekking, and family vacation, the place covers all.
Hikers and trekkers will have many trails on offer, which will take them through the entire landscape. For families with children, there are specific spots to explore.
Adding to all this, good food and comfortable stay at the mountain hotel will add to your experience further. Now, let me share a snapshot about some of the must-see spots in Schynige Platte below:
1. Lily's Alpine Playground
Sponsored by local pop star Marc Trauffer, Lily's playground is a fun point for children and adults alike. You will find this cute spot right next to the mountain hotel. Lily, a wooden cow, and her other companions are the subject of attraction here. Children come here to play around the spot. Adults can enjoy the mesmerizing panoramic view of the surroundings.
2. Swiss Flower & Panorama Trail
Schynige Platte is the house-wide variety of flora. There is no other spot in the Alps where you can find such a variety. Flowers of different shapes, colors, sizes, and fragrances can be spotted here. Tourists come here to enjoy the rich collection of flowers which are not found anywhere else in the Alps.

Just follow the newest trail, and you will soon be among the rich alpine flora of the place. The path will also lead you to various picturesque landscapes, meadows, pastures. Along with the jingle of the bells around the necks of cattle will make you feel as if you are in dreamland. You can click photos for Instagram in front of the Lily's playground with the mountain on the backdrop amid a variety of colorful flowers.
3. Alphorn Player
The horns require a lot of practice and expertise to play. It is not easy to churn out melodies from a 3.9 m horn. For that, it needs skill and training. But what you can do is attend concerts of Alphorn players which happens every day. And guess what! There are no charges for attending the concert. Tourists are known to pose for a photo with these instruments. 
4. Nature Cinema
At Schynige Platte, you can make your own film with nature in the background. Yes! This is known as Nature Cinema. On a circular route above the Schynige railway station, you will come across columns of wooden frames and structures.

There are two huge wooden frames before which we can pose and click photos. You can also sit, pose, or lay down on the lower bar of the structure and can make a film with the Eiger, Mönch, and Jungfrau in the background.
5. Panorama Hike
Hiking is an excellent option to enjoy the best view of Eiger, Mönch, and Jungfrau. You can go for the Panorama hike and explore the beautiful landscape around. No other guided tours will allow you to come so close to nature. You will enjoy a variety of sights through hiking.

The hiking trail starts from Bergrestaurant, passes by the Tuba viewpoint towards the Loucherhorn. At the Grätli signpost, the trail takes a turn to the right. It passes by the huts of Oberberg and then leads further to meet the start point. While hiking, you will never lose sight of the Bernese Alps and the three mountains.
6. Alpine Botanical Garden
Why will you risk life to see the Edelweiss by climbing the steep slopes? Just visit the alpine botanical garden at Schynige Platte. You can spot the Edelweiss with a variety of other flowers which grow in the garden. The garden is a house to paradise lily, black lobelia, and 650 species of flora.

The terrain inside the garden is also manageable so, you can comfortably stroll inside and experience the spectacle. The fee is included in the rail fare. The end of May and mid of October are the best times to see the garden.
7. Steam Trips
The steam locomotive H2/35 was built in 1894 and is still up and running. The locomotive is not fast, which allows you as a passenger to observe all the details like the fittings on the coal car, the well-maintained machinery parts, and so on. The trip spans from Wilderswil to Schynige Platte and happens just four times during summers.

The steamed train can intake 40 heads at a time and moves at a comfortable pace. So if you are lucky enough, it will be one incredible experience to remember. During summers, only you can enjoy this ride that, too, if the locomotive is operational. 
8. Cab-view ride
Have you ever imagined actually being able to pilot a locomotive engine? At Schynige Platte, your dream will surely get realized! You will be actually able to control the steering inside the driver's cab of an SPB steam locomotive. Apart from that, you will also learn and do a range of other activities like-loading the coal, loading water, firing coal, and lubrication.

The trip lasts for one to three hours with a coffee break in between. You will be required to register at the Wilderswil railway station. At the end of all this, you can take away the cap, a certificate, an antique map of the Schynige Platte Railway, and a souvenir. This ride is available early in the morning and in the afternoon.
9. Schynige Platte to First Mountain Hike
You have to be a pro or at least physically fit to undertake such a hike. The hike trail spans for 16 km and reaches an elevation of 2820 m. The trail also connects Faulhorn on its way. But this hike is undoubtedly going to be a lifetime experience for any traveller.

The trip will include a cogwheel train ride on large lakes, mountain huts, beautiful landscapes, snow-covered mountain peaks and the trails, a variety of flora, and many more. The best time to hike is between mid-June to mid-October.


Places to Visit around Schynige Platte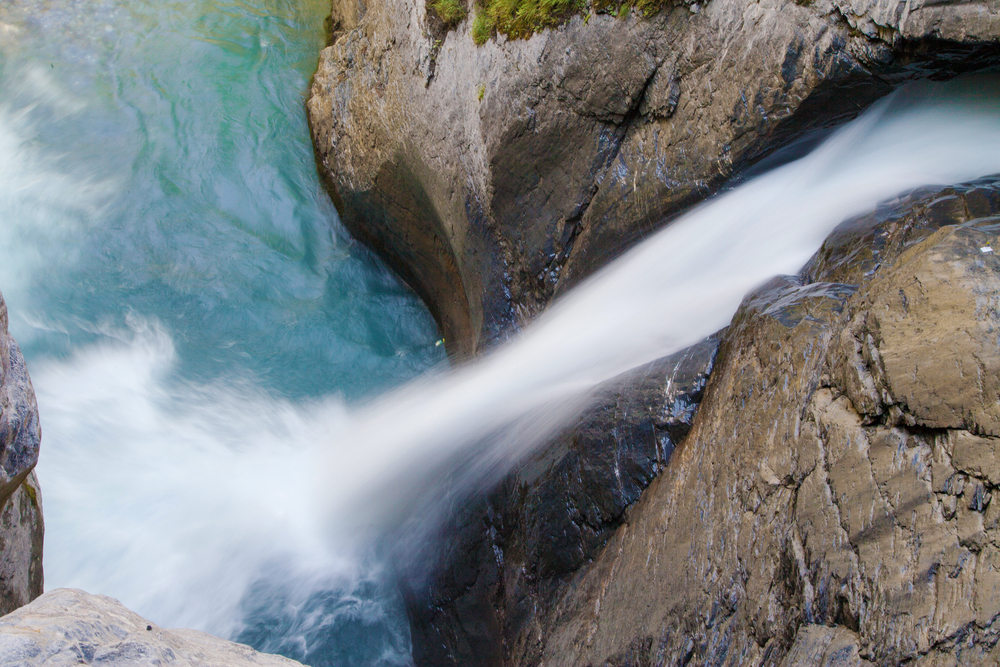 1. Rugen Forest
The forest is located in Interlaken and is known for its toboggan rides through the forest. Both adults and kids can go for the ride. After the trip, have your meal in an open-air café and relax.
2. Alpine Botanical Garden
650 species of flora in this garden, can you believe this? Seeing is believing and vice versa! So, do not forget to explore this garden while you are here. You will spot Edelweiss, Paradise Lily, and many more. 
3. Trümmelbach Falls
Located near the Lauterbrunnen Valley, it is the world's only glacier lake. The roar of this waterfall is undoubtedly going to fascinate you. The waterfall is 20 km away from Interlaken. Come early morning, which is the best time for photography. The entry fee for this place is 11CHF for adults and 4 CHF for children.
4. Mount Titlis
Known for its breath-taking panoramic sightings and the world's first revolving cable car, it is one must-see destination for you. Check out the glacier, a glacier park, and the glacier cave.

Summers offer a wide range of activities like the Titlis scooter, Trotti biking, mountain biking, and flower trails. Walking on the glacier suspension bridge will be a whole new experience for you. During winters, you can try out skiing.
5. Harder Kulm
It is a mountain in the Bernese Alps. Harder Kulm is located very near to Interlaken and is the starting point of most of the hikes. One common thing about all these spots is spectacular views of the surroundings. Harder Kulm is no exception!
6. Lake Thun and Brienz
If you are at Schynige Platte, do not miss them! The greenish-blue waters of lakes will enchant you, and the beauty surrounding them will leave a lasting impression in your mind. The natural beauty of the lakes will freshen up and rejuvenate any traveler who comes here.
7. St. Beatus Cave
As per folklore, this cave was the home of St. Beatus. The place is fascinating not only for the legend that surrounds it but also for the natural beauty around it. An underground waterfall flows in a criss-cross pattern, and an old-styled building is set on the edge of the waterfall.
Other Essential Information About Schynige Platte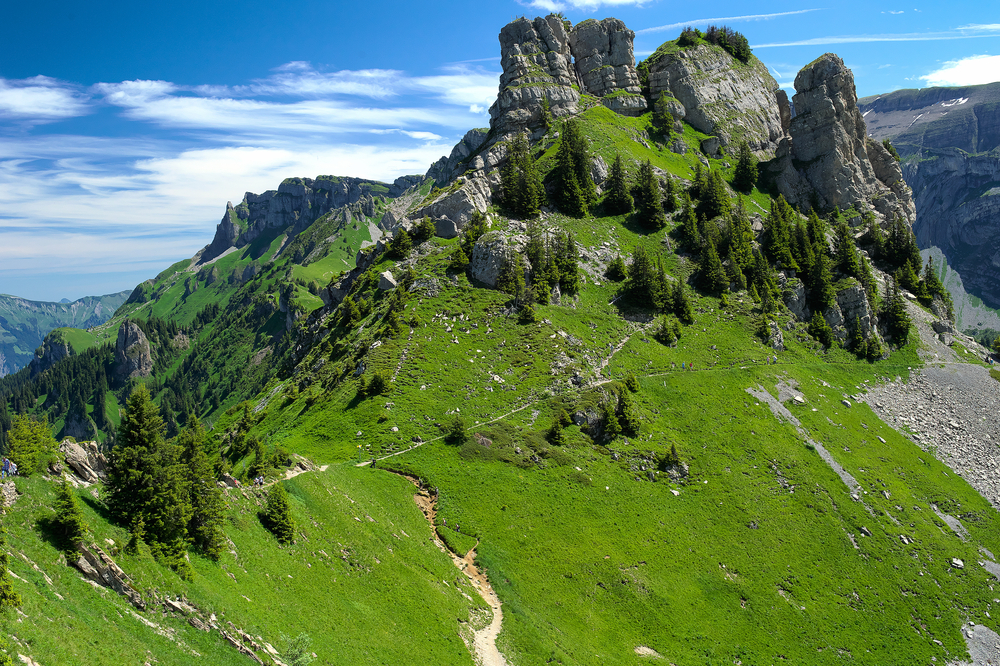 Location -
It is a part of Bernese Highlands and closes Interlaken, a Swiss town.
Entry Fee -
From Interlaken, you can take a bus or train and reach Wilderswil. From there you will have to buy tickets for the train trip. It will cost you about 31.5 CHF for one side. For hiking, you will need to buy a separate ticket.
Distance from Schynige Platte to Interlaken airport -
The Interlaken airport is the nearest to Schynige Platte. Both these places are 2.9 km apart. Other airports like the Geneva airport and the Zurich airport are 145 km and 102 km respectively.
Restaurants at Schynige Platte
Well, in Schynige Platte, you will come across a good quality restaurant offering tasty food. A few of them are recommended below:
1. Restaurant Schynige Platte
It is a mountain restaurant located in the Schynige Platte itself. Set on the mountain top, you can enjoy the open skies in its rooftop dining place. Apart from that, great food and excellent views of the mountains and the landscape will draw your attention. The service and the behaviour of the restaurant staff are the standout features. 
2. Breitlauenen Bistro
It is a small bakery offering cheese platters and homemade pastries. The shop is located halfway between Wilderswil and Schynige Platte. You can jump off from the train and taste the delicious pastries and cakes.
Also, here are some other restaurants outside the Schygine Platte:
1. Restaurant Baren
Located Wengen, which is about 5.5 km from your destination; it is another perfect family restaurant. Other than quality Swiss food, the restaurant is known for its timely and quality service.
2. Balmers Biergarten
Grill & Chill - Grilled chicken, Burgers, Hammocks, and a glass of beer, what else you want! If you want to taste some great and quick food along with a couple of drinks, this is a place to be. The food joint is not far away; it is just 4.5 km away from Schynige Platte.
3. Taste of India Restaurant
Located at about 5.5 km from the Schynige Platte, here you will get a taste of authentic Indian flavors. The restaurant offers both veg and non-veg cuisine, so you have both choices available. Excellent customer service, gentle and professional behavior are the hallmark of this restaurant.


Tips on visiting Schynige Platte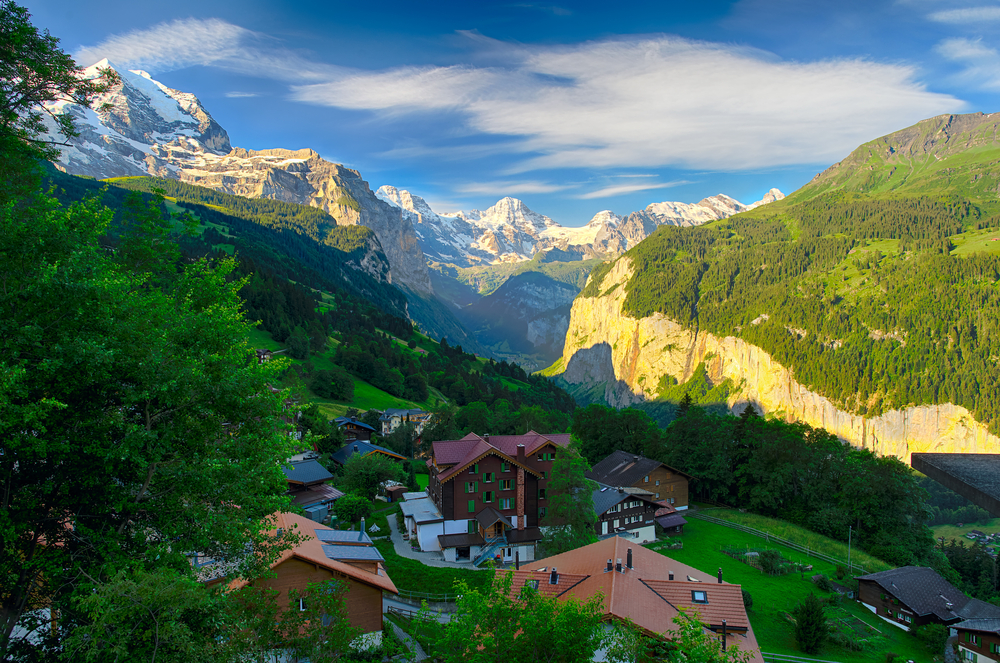 Before traveling anywhere, it is essential to know about the place, things to do, what to wear and etc. One must have an idea about what they expect from the place of travel. 
- First, decide what to do there. If you are looking for snow and winter sports, plan your vacation between December to January. Otherwise, plan between May to October.

- Select your clothes according to the season you are planning to travel. Specific gadgets and accessories like cameras, sunglasses, caps or hats, and trek gears are a necessity.

- Switzerland is expensive, so keep sufficient cash with you.

- You must have at least one day's time to complete the trip.

- Do good research about things to do and things not to before coming here. It will keep you a step ahead while traveling here.

- Several cogwheel train passes are available; please try to research them so that you can save some bucks.

- After reaching the ridge, recommend that you  try for a little trek to the top to experience the breath-taking sights.