About Impossible Beach
Impossible Beach is a gorgeous beach surrounded by boulders. The Beach nestles beneath the white stone cliff, and the charming panorama of the Indian Ocean creates a perfect aura for vacationers. The Beach offers the lovely scenery of the Indian Ocean that creates an ideal vibe for vacationers. Furthermore, the powerful and high waves of the Beach always offer challenges to surfers who like to indulge in this adventure sport. In fact, it is the most in-demand surf spots by the surfers in Bali. 

Moreover, the Beach got its name due to its path that is unusual and difficult to get through. You need to head about 100 m west of Jl Pantai Bingin on Jl Melasti and follow the paved road for 700m after taking the turn towards the ocean. A sign on the wall will read Impossibles Beach to help visitors locate the place. The challenging trail towards this Beach is the reason the Beach got this name. However, once visitors reach this stunning spot, the landscape of an empty cove with creamy sand and rocks all around will reward you for crossing the difficult path. So, from thrilling surfing adventure to relaxation time, the Impossible Beach is an ideal destination for every kind of tourist.
How to Reach Impossible Beach
- From Airport?




The nearest airport from the Impossible Beach is Denpasar Airport (DPS). You first need to arrive at a nearby Balangan beach as there is no direct access to Impossible Beach any mode of transport. The only way to reach this beach is by trekking the road ahead.

Balangan beach is at the proximity of 17.9 km from the airport. So, to get there you can take a private car or taxi that will cover the distance within 21 minutes.In fact, the cheapest way to get from the airport to Balangan beach is a private car or taxi that will cost between INR 900 to INR 1100 only. After that, you need to trek a terrain while keeping your eyes for signs that direct you to the Impossible Beach.
Best Time to Visit Impossible Beach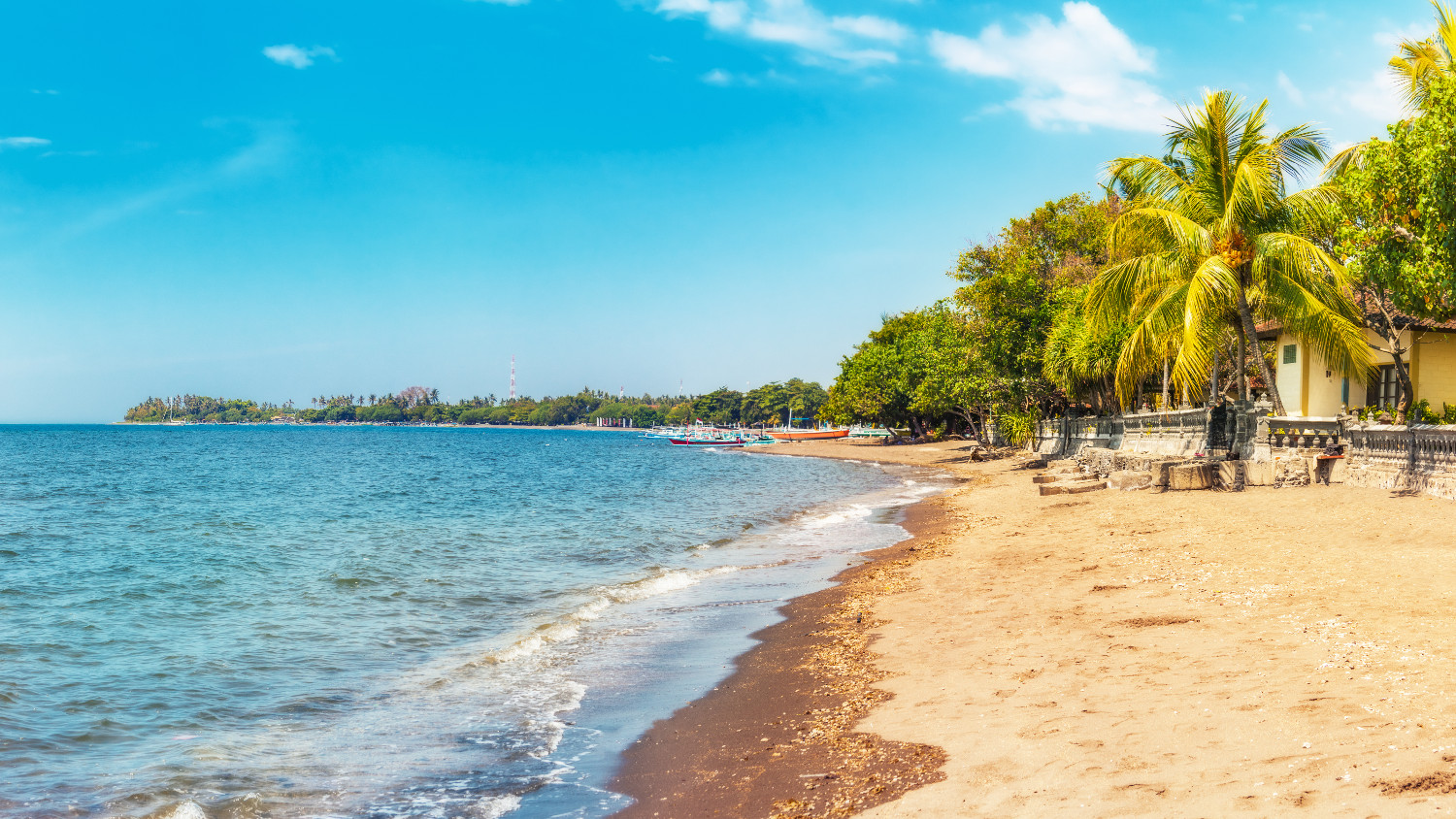 The best time to come to Impossible Beach is in April, May, June, September, and October just before and just after high season. Also, the months from July to August, Easter Holidays, Christmas, and New Year are the high season that witnesses a lot of visitors. 
What Not to Miss at Impossible Beach
Places to Visit near Impossible Beach

1. Balangan Beach


It is amongst the most scenic shores in Bali and reaching here; you'll yourself admit this! You can click a lot of Insta-friendly pictures from its famous viewpoint facing Balangan Beach.


2. Dreamland Beach


You will find Dreamland Beach exactly the same as its name suggests. With a stretch of white sand terrain and the emerald sea covered by limestone cliffs, it has a surreal aura. Thus, the beauty of this shoreline attracts visitors from throughout the world.


3. Anantara Spa


Anantara Resort & Spa is perched on the edge of a cliff where you can enjoy one of a kind spa treatment. Spa treatments range from local restorative traditions, natural spices, to modern beauty. If you are on a honeymoon, do give it a visit as here romance comes to life.


4. Uluwatu Temple


The temple is established on the edge of cliffs with the throbbing sea waves below hitting against the rocks. Explore the temple then admire the mesmerizing sunset from this spot. While here you can further watch the traditional Kecak fire dance. 


5. Labuan Sait Beach 


One more famous beach destination near Impossible Beach. It is one of the exotic white sand beaches that offers recreation, sunbathing, and surfing opportunities. The clear turquoise water and the music of the waves allure many visitors.


6. Ulu Cliff House


It is your go-to destination that features a restaurant, bar, pool, and day beds. You will fall head over heels with the taste of food at the restaurant while enjoying spectacular ocean scenes. For the day beds, you need to pay a fee; rest entry is free here.

Things to do at Impossible Beach



1. Surfing Adventures

Surfing is the most popular activity to do at Impossible Beach. Under ideal conditions, this Beach will offer a perfect ride over its waves. So, surfing enthusiasts pack your gear and have the best experience of your life.
2. Enjoy the Stunning Panorama

The impossible Beach is one of the most picturesque seashores in Uluwatu. The mossy cliff sides, coarsely textured white sand, turquoise sea, and a lot of boulders create a perfect eye-pleasing scene for everyone.
3. Beach Break

When at the Beach, the best way to make your holidays pleasant is by relaxing, chilling, and basking in the sea sun. Well, all this is possible at this lovely Beach. The Impossible Beach flaunts a tranquil environment all around making it an ideal spot for a beach break.
4. Rejuvenate at Nearby Spa

There is a myriad of incredible luxury resorts that feature various spa facilities near the beach. So, book a few hours of spa treatment at any of these resorts to relax your tired muscles. But you can also easily find affordable massage places around.
Other Essential Information About Impossible Beach
Location: Pecatu, South Kuta District, Badung Regency, Bali (Next to Balangan beach)
Timings: Open 24 hours
Price: The Impossible beach has no entry free. Thus, it is free for locals and foreigners alike.


Where to Stay near Impossible Beach

1. Incense Impossible Beach


It is the nearest hotel from the Impossible beach that features a myriad of luxury amenities. The hotel includes an infinity pool, spa, in-house bar, free-wifi, and airport shuttle services. 
2. Nomad Surfers


This place is a combination of innovation and luxury, with invaluable landscapes all around. You can choose from pool villas, luxurious suites, and duplex penthouses for your stay here. Relishing meals at rooftop restaurant that serves local and international cuisine while enjoying 360-degree views of India Ocean is the highlight of this hotel.

3. Radisson Blu Uluwatu


This staycation will present you with the most vibrant ambiance as the beautiful landscape surrounds this 5-star hotel. The hotel offers all the extravagant services to make your accommodation memorable such as on-premises restaurant, outdoor pool, fitness center, free wifi, etc. Moreover, there are various spa and massage treatments offered right beside the infinity pool.

4. Sal Secret Spot


Another stunning spot to settle near the Impossible beach. This location has rustic decor that charms every guest. Additionally, you will find amenities such as open-air pools, restaurants, spas, garden, free parking, and others.


Tips for Visiting Impossible Beach
 
1. The path to Impossible Beach is rough and strenuous; you must be physically fit to cover the distance.
2. Since the trail is not easy, it is better to plan a trip to this Beach in the morning. Also, leave before sunset to avoid difficulty in crossing back the path.
3. Rips can be surprisingly powerful at the Beach, so swimming is not advisable.
4. The main season for surfing here is in the winter, i.e., between June and September. At this time, the Beach gets the highest swells. 
5. Also, carry thicker or bigger surfboard than you usually use to support capture into the waves.
6. Carry sun creams, hats, sunglasses while visiting the Beach. Also, wear comfy clothes to chill out at its shoreline.
7. The location's peaceful aura, nearby beach clubs, and amazing cliff scenes make it a highlight of your trip.
8. Enjoy a traditional Balinese dance performance called Kecak performance at the close by clifftop stage.