About St. John in the Wilderness Church
The church of St. John in the wilderness is an old Anglican church situated in the beautiful valley of McLeodganj, which is at a distance of about 8 kilometres from Dharamshala. The church was built in the year 1852. It was dedicated to John the Baptist and also one of the viceroys of India, Lord Elgin was buried here in 1863.

With its neo-gothic architecture, the church, known for its stunning design is set amidst deodar forests and is full of memorial stones of the British soldiers who were posted here.Nestled in the beautiful picturesque location, St. John Wilderness Church with its quiet and serene surroundings will definitely give you a sense of peace and calm. On the outside, it may look like an old and abandoned structure but the insides are still very well maintained and quite active.

The church is known to attract a lot of tourists and visitors on almost all days and especially on Sundays. On the outside, the Belgian stained glass windows are the main attractions of the church while on the inside, the polished wood of the altar railing and old brass oil lamps which are now converted into electric light holders, make it very appealing.

Along the walking path in the church, the holy cross symbols are artistically made with colourful stones. The church is usually under close watch by security guards to make sure no damage is caused by tourists and visitors.
How to Reach St. John in the Wilderness Church
By air: The nearest airport is Kangra which is about 21 KM from the church. From the airport, you will have to book a taxi or board the bus or train towards Dharamsala. 
By road: The church is just 6 KM away from the main bus stand which is located near Depot Bazar. Going by road is the fastest and most convenient way to reach the church. 
By train: The nearest station is Nagrota which is at a distance of 32 kilometres. The railway services are quite far away, which is why most people prefer to go by road.
Best Time to Visit St. John in the Wilderness Church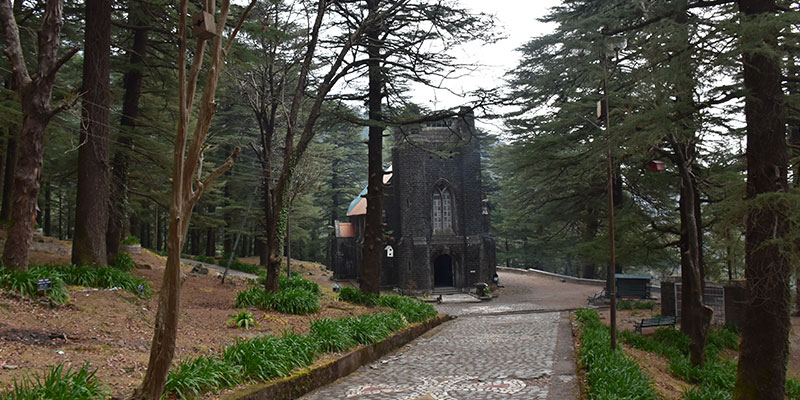 Between March to June, the weather at Dharamsala is pretty comfortable and remains quite pleasant throughout. The summers are the best time for sightseeing purpose as winters can be very harsh. Winters in this region experience heavy snowfall due to which it is impossible to explore or even visit the place as it is a hilly region and may possess safety issues. To enjoy the best of this beautiful place, it is advised to visit Dharamsala during the summer season.
What Not to Miss at St. John in the Wilderness Church
Places to Visit near St John Wilderness Church 
1. Kareri Lake Trek:
Your trek would start at Dharamkot in Mcleodganj, from where you have to head towards the Kareri Village. There are many varieties of terrains on this trek, ranging from straight roads to steep ascents and river crossings through the wooden bridges. 

2. Kangra Valley:
The stunning sights at Kangra valley has been attracting a lot of tourists. There are many iconic places like the Masroor rock-cut temples and areas preserving the Tibet art and craft. 

3. Bhagsu Waterfall:
This is a mid-sized waterfall which is about 3 KM from McLeodganj. This location is a popular picnic spot and spending time by this beautiful waterfall is a very enjoyable experience.

4. Triund Hill:
Grassy meadows and amazing panoramic views of the Dhauladhars is what makes this place absolutely spectacular! The trek here is relatively easy and you can capture some amazing panoramic views on your camera. 

5. Tsuglagkhang:
The Dalai Lama temple complex is a temple and residential complex for the followers. The complex comprises of a Tibet museum, a big meditation hall and several statues around the temple.


6. Dharamkot: With its scenic beauty and soothing atmosphere, this place is ideal for camping at a peaceful location where you can soak in all the beauty from the surroundings. The beautiful hill station is located at about 14 kilometres from Dharamsala.
Other Essential Information About St. John in the Wilderness Church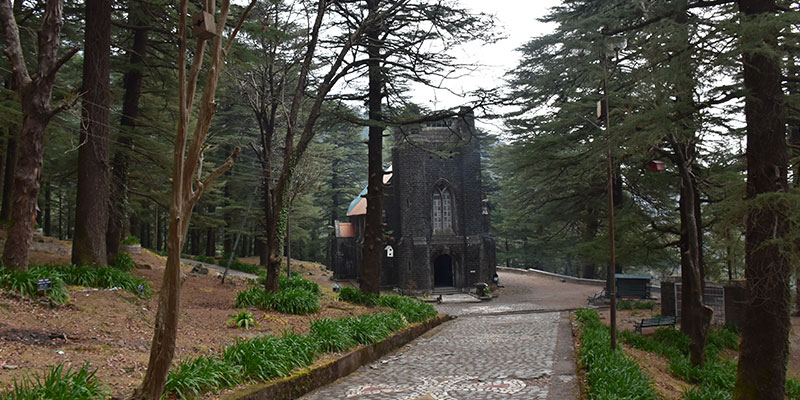 Location: Easily accessible from McLeodganj, it is advised to take the 20-minute walk downhill from the bus station instead of taking an auto-rickshaw. 

Timing: Sunday mass is held at 10 AM in English and at 11 AM in Hindi. Rest of the days, the church is open from 7 AM to 6 PM. 

Price: There is no entry fee.


History of St John Wilderness 


The beautiful church with its neo-gothic architecture is a part of the colonial heritage. The church was a dedication to John the Baptist and built in the year 1852. It was a place of worship for the British troops that were placed here during that period. In 1905, a major earthquake hit the Kangra area and took the lives of around 19,800 people.

Most buildings in Kangra were completely destroyed but the church remained almost untouched except its bell tower which was partially broken. In 1915, a new bell was reinstalled. The graveyard surrounding the church is where Lord Elgin, Governor-General and Viceroy of India was buried in 1861


Places to Eat near St John Wilderness Church
1. Woeser Bakery:
Located on the Jogiwara road, this bakery is known for its best quality cakes, cookies, pies, etc. It is a very popular bakery in this area and is the perfect place for you to enjoy its delicious offerings of bakes with its very popular coffee.


2.  Morgan's Place:
This is one of the most top-rated restaurants and a favourite among many tourists. Along with good food, it has got great ambience and has a terrace which gives you a spectacular view of McLeodganj. 

3. Illiterati:
This one is a small but cozy café with a large variety of food. It is a must-visit for book lovers who can sip on their favourite drink while reading a book amidst the beautiful surroundings. 


4. Moonpeak Espresso:
Located on the Tempet road, it is one of the highest-rated cafes in this region. They have received the certificate of excellence from several organizations for their delicious food, amazing service and courteous staff. You can visit this café in the evening or after a long tiring trek for some yummy snacks.

5. The Cliff, Rooftop bar and lounge:
This place gives you a stunning panoramic view of the Himalayas. In the evenings, you can enjoy the cool breeze and grab your favourite drink with your bunch of favourite people. The place is very impressive and great for a relaxing evening.

6. Lobsang's Four Seasons Café:
This cafe is a sweet little place that serves great-tasting, high-quality Tibetan food. Authentic food coupled with Tibetan hospitality here is sure to give you a great experience on your trip to McLeodganj. 

7. Tibet Kitchen:
Situated in the middle of the market area, it is one of the best places in McLeodganj for Tibetan food. They also serve Bhutanese cuisine and their menu has some great options worth trying.


Traveller's tips before visiting St John Wilderness Church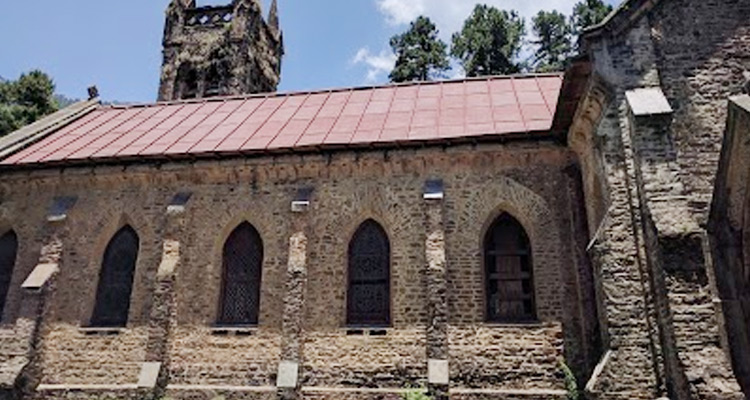 1. St John Wilderness Church is a religious place and one must maintain the decorum when on the premises. 


2. The best time to visit is during the summer, between March to June. If you feel the heat is too much, do carry an umbrella and a pair of sunglasses. 


3. The area where the church is located is absolutely beautiful and will leave you awestruck! You must carry your cameras and capture as many beautiful pictures as you can as there is no restriction on photography. 


4. Make sure you are wearing decent yet comfortable clothing and most importantly wear comfortable footwear to walk around with ease.