About Bhagsu Falls
Encircled by the enchanting beauty of Dharamshala, Bhagsu Fall is a feast for one's eyes. The serenity and peace bestowed at this place relaxes one's mind. This famous tourist destination is perfect for picnicking with friends and family. In the proximity of this waterfall Bhagsunath Temple is located that adds a spiritual touch to this location. Bhagsu waterfall originates from the Dhauladhar Valley which is also a religious site.

The waves move forward across the Bhagsunath temple and reach the peak from where it freely falls with a rustling sound. The captivating beauty of this fall gets enhanced during the monsoon season when the waterfall resting at a height of 30 feet pours down large volumes of water along with the showers of rain. Sight the gorgeous views as you treat your taste buds with lip-smacking food in cafes and restaurants in the proximity of the Bhagsu Waterfall.

The water would lure you take a dip in it but its cold temperature would give you second thoughts. This place is the best hotspot in Dharamshala for nature lovers. Apart from soothing your eyes with the beauty of this waterfall, you can also include yourself in other activities around like trekking which would bestow you with the best scenery of nature.

It is advisable to wear sports shoes to keep you from falling on the slippery surface near the waterfall. Sip a hot cup of coffee and enjoy the mesmerizing view of the Bhagsu Falls. Explore this destination which is one of the most iconic tourist spots in Mcleodganj.
How to Reach Bhagsu Falls


Bhagsu waterfall can easily be located on your way from Mcleodganj to Dharamshala and conversely. Bhagsu Falls is located 2 kilometres away from the main market area of the Bhagsunag village, Mcleodganj. If you are travelling from Dharamshala, the waterfall is at a distance of 3 kilometres.

From the temple, the waterfall is just a stone's throw away distance so you can walk to the falls from the temple.You can take a rickshaw or a cab to the Bhagsu waterfall if you are heading out with children and old aged people.
Best Time to Visit Bhagsu Falls


The summer season is the best time to visit Bhagsu waterfall. Not only the favourable temperature will suit your wish to take a dip in the waters here but it would be easy to explore this natural beauty under the clear sky.

You should avoid your trips in the rainy season as the region experiences heavy rainfall. Winters are also not a good option to visit this place as the cold temperature is on its peak and would hinder with your exploration of the area. So plan your tours in the pleasant weather to witness the spectacular views of the Bhagsu Waterfall.
What Not to Miss at Bhagsu Falls
Places to visit near Bhagsu Falls

1. Bhagsunath Temple
: It is one of the historical temples of Lord Shiva. The temple complex also includes a small natural swimming pool. Apart from the idol of lord shiva, there are many idols of other gods and goddesses.

2. Triund Hill
: Located at a distance of 2.2 kilometres from the Bhagsu waterfall, this hill is the endpoint of the Triund trek. This trek is the perfect activity for all the adventure lovers and is a moderate level trek to cover. You can see the majestic Dhauladhar ranges from the peak of the Triund hill.

3. Ayuskama Ayurveda Institute
: It is a healthcare institution that is involved in the practice, research, and education of Ayurveda. This institute is located in Dharamshala which is also the residence of H.H. Dalai Lama.


4. Tibetan Museum:
This museum highlights the struggle of Tibetan people in the form of videos and pictures that depict how they are fighting for their rights against the Chinese occupation.

5. Naddi View Point
: This place offers magnificent views of the massive Dhauladhar ranges. This is the best alternative for getting sight of this hill range as it includes no trekking or long distance walks. You can enjoy the views while feasting on your favourite snacks here.

6. Guna Devi Temple
: This temple is at the initial point from where the Triund trek starts. You can reach here by taxi and offer your prayers in the temple. If you have time and zest for adventure, indulge yourself into the Triund trek from here.


7. Thankas and Gifts: To shop for souvenirs and handicraft items created from by the native people, visit this place. Beautiful pieces of art are up for sale at this place and the hosts are welcoming and warm too. There's no pressure for you to buy but it's good to buy something as a memory of your trip.
Other Essential Information About Bhagsu Falls
Location: Near Mcleodganj main market, Mcleodganj, Dharamshala

Price: No fee is charged to visit the Bhagsu fall. It is open to all, free of charge.

Timing: The fall is open for visitors from 7 AM to 9 PM. It is open throughout the year.

Places to Eat near Bhagsu Falls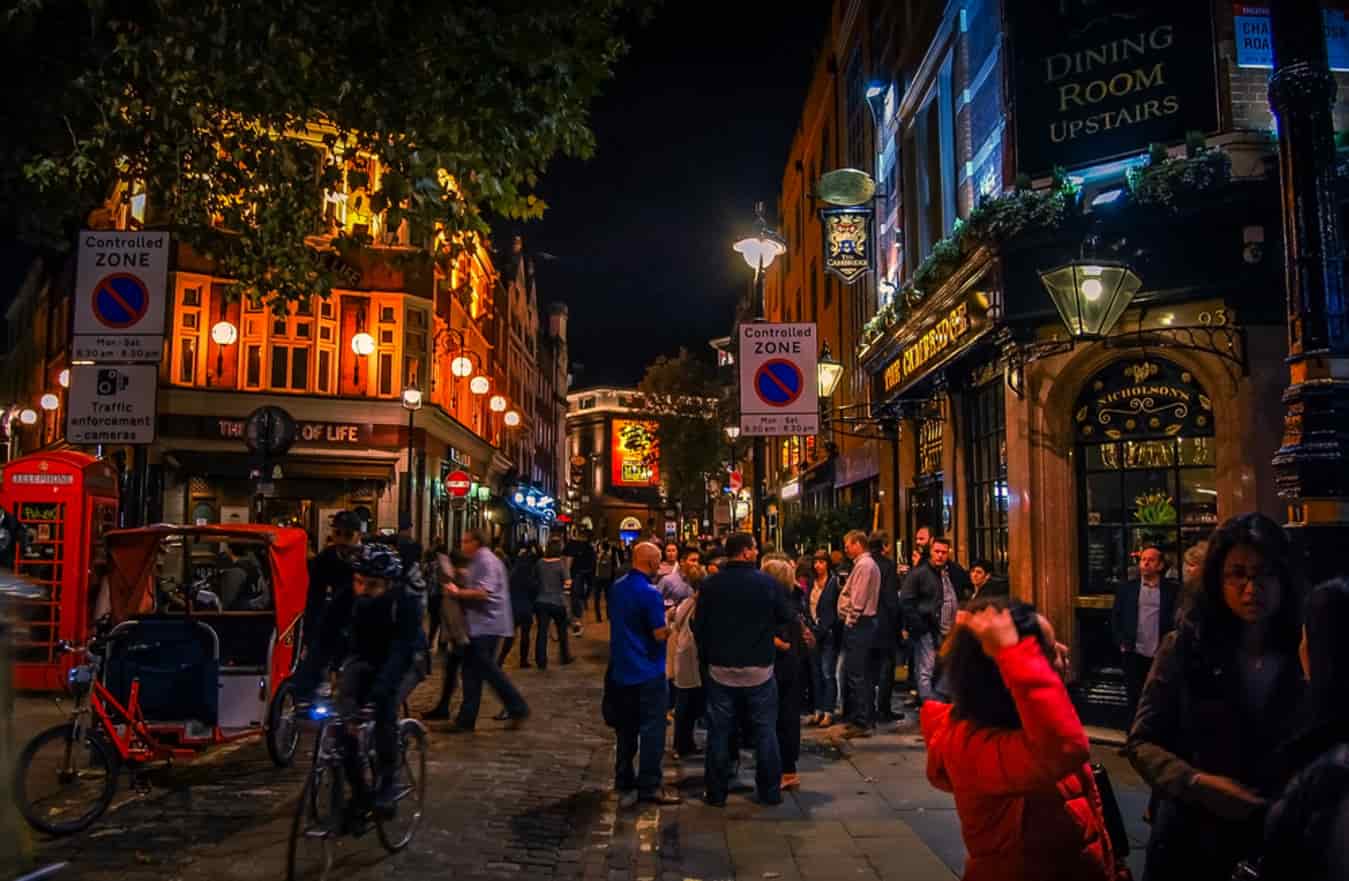 1. Labooze Cafe Bar Lounge
: The alluring red exteriors of this pub will catch your attention the time you reach in its vicinity. The ambience, food, and decor bestow an exceptional experience to its guests. This place is also budget-friendly and won't burn a hole in your pocket. So feast on the best of delicacies here.

2. Trek and Dine
: From mouth-watering breakfast to desserts and cakes, this place offers everything you would crave for. It opens at 6:30 AM and serves Indian, Mediterranean and Asian cuisine. Fulfil your appetite with any meal of the day at this place.


3. Morgan's Place:
Fulfil your cravings for Italian dishes or pizza at Morgan's place that offers the best of these dishes. The sceneries of nature will enhance the taste of your food at this place. Experience the vibes of dining within nature at Morgan's Place.


4. Crepe Pancake Hut:
For refreshments after a whole day of exploration, make a stop at this place for a hot cup of coffee or tea to eliminate all the tiredness of the day. You can choose from their menu that is healthy and vegetarian.

5. Common Ground Cafe
: Enjoy great food in Tibetan style at this cafe. Try the best of authentic Chinese cuisine as you get seated in the outdoor dining area at this place. It is also a get-together point and a venue for various events for the Dharamshala community.

6. Anonymous Cafe
: If you are looking out for some delicious food with some exceptional books to read, this place is perfect to go to. Fuel up your stomach and head out to explore this beautiful hill station. Unwind yourself with the masala chai and hot aloo parathas at this place as you witness the scenic views from here

Travellers' Tip before visiting Bhagsu falls 



1. Wear comfortable footwear as you will have to walk on rough terrain between the Bhagsunath temple and the Bhagsu waterfall.
2. The weather gets chilly due to showers of rain so do take some warm clothing with you.
3. The area near the waterfall is slippery or can get slippery due to rain, so walk with full caution to avoid any injuries.
4. Keep your kids in your sight to avoid any mishaps.
5. Carry some basic medicines to avoid any health issues like a cold, fever.
6. Carry your cameras with you to capture the picturesque sights of the region.