About Manchanabele Dam
Manchanabele is a small village located on the outskirts of Bangalore that is known for its picturesque dam and adjoining reservoir. 


It is a short 40km drive away from Bangalore and has recently emerged as a popular weekend retreat for the people of the Bangalore because of the peace, natural beauty and serenity offered by the place. 

Manchanabele Dam, which is sought out by travellers, adventurers, families and friends, is built over the Arkavathy river. 

It is a mighty reservoir that is used to promote farming and irrigation in the nearby areas. The presence of the reservoir has led to the formation of a beautiful lake on which activities such as boating and kayaking are conducted. It is also popular amongst the tourists because of the incredible natural beauty that one can witness near the Manchanabele Dam.


Even though the reservoir was a popular place for people to explore and swim in, it is now cordoned off and cannot be accessed by the public because of a few incidents.

However, the whole expanse of the lake and the reservoir can be seen from a distance and you can catch a stunning sunset from the vicinity of the lake. 

Because of the popularity of the place, several adventure resorts and retreats have sprung up. You can access Manchanabele Dam via Dabbaguli village or from Magadi Road, where you will find most of the accommodations in the area.

 It is a breath-taking place for a day trip or just a relaxing weekend outing with your friends and loved ones.


Flora and Fauna at Manchanabele Dam -
Manchanabele Dam and its surrounding areas are replete with some striking flora and fauna which will be able to see on your visit there. 
The elevated land surrounding the lake is covered with thick green trees that go on for miles and miles. The environment is fresh and the air is clean because of the wide varieties of trees and shrubs growing the area. 

You will also find numerous flowers, some familiar and some unfamiliar, growing in and around the primary reservoir.
As for fauna, Manchanabele Dam is sought after extensively by animal lovers and bird watchers. The thick foliage in the area has also allowed a varied bird population to grow and thrive. 

The solitude and serenity of the area also make sightings of these birds a common phenomenon, something city-dwellers who are interested in bird-watching find very rewarding. 
Some of the birds you can commonly find in the areas around the reservoir include blue Kingfishers, Brahminy starling, Pied Bushchat, March Harriers, bulbuls, bush larks, Indian Roller, Purple Heron, Oriental Honey buzzards, little cormorants, Booted Warbler and doves. 
These are some of the more common species found in the area which can be easily spotted if you travel with binoculars. 
However, you might also see some rare species of migratory birds as well if you go with the specific purpose of birdwatching.
How to Reach Manchanabele Dam
From Bangalore Airport-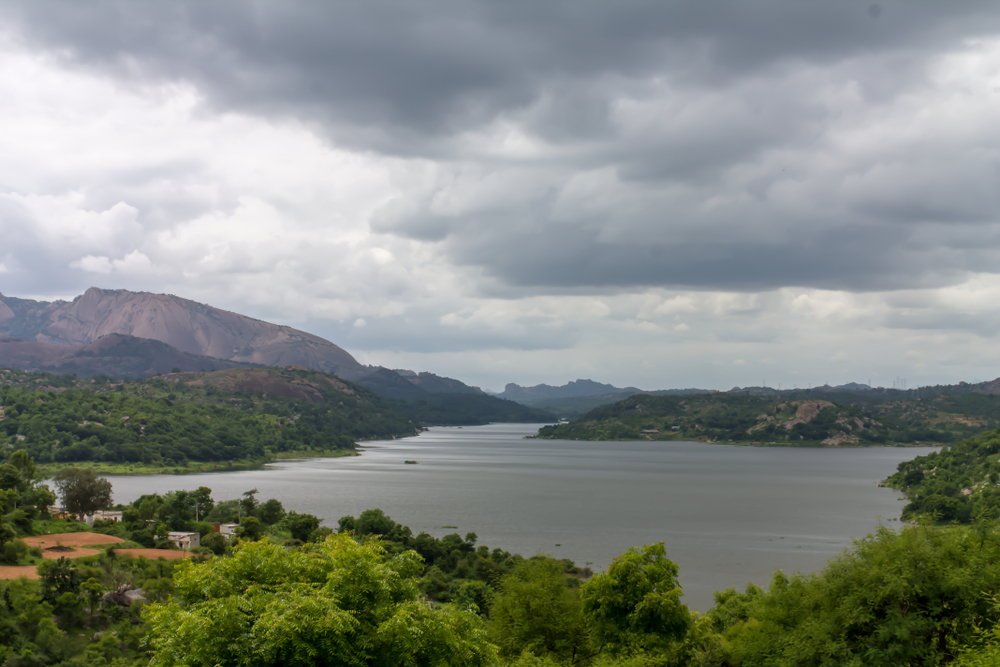 The airport closest to Manchanabele Dam is the Kempegowda International Airport in Bangalore. After landing in Bangalore, the easiest and most convenient way to reach the dam is by road. You can rent a car or hire a taxi from outside the terminal itself, which will take you to Manchanabele Dam which is located at a distance of 70km from the airport. A pleasant 2-and-a-half-hour drive through a convenient route shall bring you to Manchanabele Dam.
Best Time to Visit Manchanabele Dam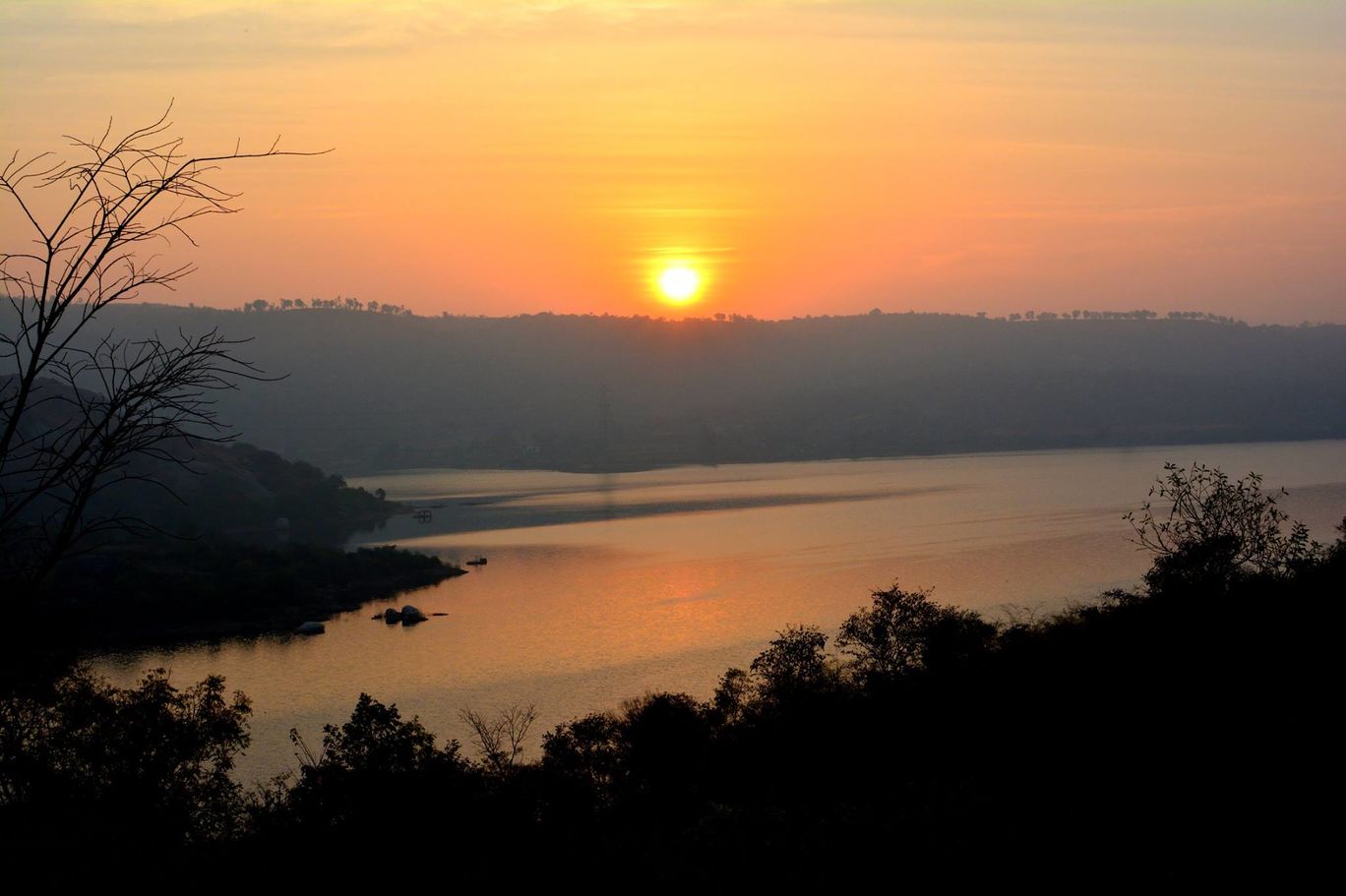 If you are planning a visit, the best time to do so would be between October and March.

This is the time the area experiences its winter season. It is also the period right after the monsoon season, which means you can take advantage of the fresh foliage, the lake which is filled to the brim and the pleasant weather when you are visiting. 
Summer seasons are hot and sweltering and the lake is also not filled to capacity, which might not make your trip ideal.

What Not to Miss at Manchanabele Dam
 Places to Visit near Manchanabele Dam 
1. Wonderla Amusement Park -
The famous Wonderla Amusement Park is one of the biggest amusement parks in South India and is located at a mere distance of 2.8km from Manchanabele Dam.

With world-class roller coasters, hundreds of activities and endless rides, this is an action-packed adventure you must not miss.
2. Dirt Mania Outdoor Adventures -
Located at a distance of 9.9km for Manchanabele Dam, this is the perfect place for adventure junkies to get their fix of excitement and adrenaline.

Activities such as dirt-biking, racing, rock climbing and mountaineering are conducted there, where you can participate to make your holiday truly eventful.

3. Praani the Pet Sanctuary-
If you are looking for an opportunity to be truly at one with nature, you must visit the Praani pet sanctuary, located at short distance of 10km from the Dam. 
You can pet animals like rabbits, horses, cows and dogs, all of whom have been rescued and given a safe and loving home in the sanctuary. It is a wonderful place to take children to.
Things to do Manchanabele Dam- 


There are several interesting things you can do in and around Manchanabele Dam. Here are a few prime examples

1.Day trip and sightseeing- 
Manchanabele Dam is the perfect place for a day trip away from Bangalore. Even though it used to be a popular picnic spot, it is now closed for visitors and you can only watch the lake and reservoir from a distance.

You can watch the sunset and every single part of the place is considered a viewpoint. Don't miss the sunset when you are at Manchanabele Dam.

2. Bird watching -
As mentioned above, Manchanabele Dam is home to some of the most colourful, unique and exotic birds in India. They migrate to these trees and forests around this dam and if you are travelling in the right time of the year, you might even get to see a few rare species of birds.

It is the perfect place to go bird watching for the weekend if nature is something you are passionate about.
3. Kayaking- 
One of the most popular activities conducted in the vicinity of the Manchanabele Dam is kayaking.
After a short tutorial, you are given your gear, safety clothing, boat and gear for you to go kayaking on various suitable parts of the Arkavathy river. 
It is an easy but exciting activity that you can enjoy, especially if you are travelling in large groups. 
Other Essential Information About Manchanabele Dam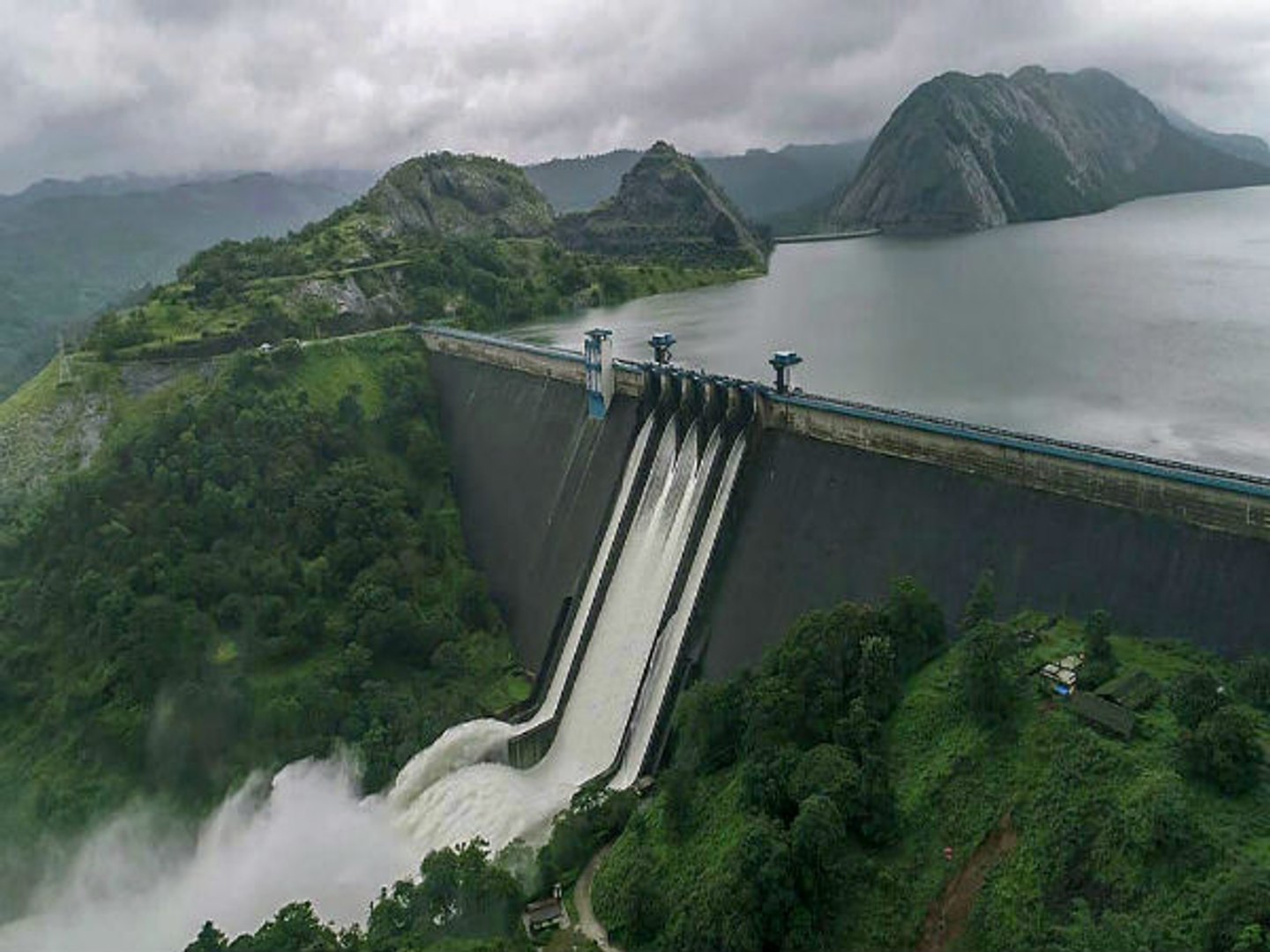 Location: Manchanabele, Ramanagara District, Karnataka, India.
Price: Free entry
Timings: Open 24 hours
Places to eat near Manchanabele Dam -


If you haven't packed your own food, no need to worry. You can eat at several great eateries near Manchanabele Dam where you will get fresh, clean and yummy meals. Here are some of the best places to eat nearby:

1. Adyar Ananda Bhavan -

You will find all kinds of Asian and South Asian food in this multi-cuisine restaurant. It is a roadside joint which serves fresh food and is frequented by travellers to the area.

2. Vattika -

Vattika is a gorgeous restaurant which is surrounded by greenery, you can dine in this café/cottage-like structure where they serve Asian, Indian and Chinese food. You will also find vegan-friendly food options as well as a wide range of vegetarian dis

3. Hotel Shree Renuka Tifanies -

If you are looking for a budget-friendly restaurant where you can enjoy authentic Indian food, especially if you are looking for South Indian options, then you must stop by Hotel Sree Renuka. It has a range of idlis, dosas, rice and roti options, where you can enjoy a satisfactory brunch at budget-friendly prices.

4. Papa John's India -

Located on the premises of Wonderla Amusement Park, Papa John's is a famous pizzeria that serves some delicious Italian food that is especially enjoyed by kids. You can travel a short distance of 2.7km from Manchanabele Dam to dine here.


Tips for visiting Manchanabele Dam -


Here are a few tips that can help you make your travels to Manchanabele Dam safe comfortable and hassle-free.
1. Even though the place is frequented by a lot of people, there are a lot of rules in place that you must follow to avoid trouble and stay safe.
2. Visitors are strictly forbidden to swim in the reservoir because of accidents in the past, so do not try to swim in the reservoir.
3. Do carry insect repellents with you when you are travelling.
4. The place also offers some great opportunities for photography and bird watching, so make sure you are equipped accordingly.
5. There is the scope to participate in various adventure activities like rappelling and kayaking. However, to do so without trouble, you must carry a valid ID with you as well.