About Alor Gajah
Seated in the north part of Malaysia, Alor Gajah is a countryside town that is located 24 kilometers away from Melaka. This place bestows the wow factor that every visitor seeks in their vacation. It is a hotspot among its visitors for safari tours, theme parks and water parks.
The major attraction of this lush and laidback countryside town is the A'Famosa Resort. Alor Gajah has A'Famosa 520-hectare resort on most of its boundary that is very famous among the Singaporean and Malaysian tourists. Apart from this extravagant resort, the lush green Alor Gajah Square is also a must to visit place that is encircled by several painted shops and houses.

One can enjoy leisure sports like Fishing and golf on their vacation in Alor Gajah. For the Adventure enthusiasts, sports like paintball, microlight, and horse riding are the best thrilling activities to indulge into at this place. After a whole day of exploration, one can wander around this tranquil square town shopping from the pretty shops located here.

Many great restaurants are also available in Alor Gajah like The Baker's Cottage, Eja's Hot kitchen and others that offer lip smacking dishes from distinct cuisines. Stroll around the town as you explore it on your preferred mode of transportation. Many hotels also offer bicycles on rent to its guests to tour the city in an exceptional way. Other than this, a taxi or a car are always available on rent for guests who seek comfort in exploration.
How to Reach Alor Gajah
The distance between Malacca and Alor Gajah is 26.7 kilometers. The mode of transportations available to cover this distance is by a bus, taxi or by self-driving car.
- By taxi: Taking a taxi is the fastest option to reach Alor Gajah in just 38 minutes. 

- By bus: One can also ride on a bus for cheaper options. Buses leave from Melaka Sentral to Tampin and take up to 1 hour 44 minutes. 

If in case you are self driving or riding in a taxi, choose from the following routes available to reach Alor Gajah.
- Route 19 has the shortest road distance to directly reach Melaka.

- Another route that connects both the places is Jalan Alor Gajah Lama/M17 route. This route has a road distance of 30 kilometers which can consume an hour to reach Alor Gajah.

- Another is 28.2 kilometers connecting Melaka and Alor Gajah via route 19 and Jalan Bukit Gedong. 
So choose your options wisely as per your budget and time on your tours.
What Not to Miss at Alor Gajah
Here are some of the best places to visit in Alor Gajah:

1. Keris Alor Gajah Square
The alluring landscape design and the massive bronze sculpture of keris ( asymmetrical dagger) are the main attraction at this place. Take a refreshing walk in the morning and evening and capture the scenery of nature at this town square. 
2. A Famous Water Theme Park
Open for tourists from 1996, this place is a water theme park and safari wonderland. One can sight animals roaming freely and others performing tricks here. It also resides another highlight of the Old West which was created to bring alive the essence of the Wild West era.
3. Freeport A'Famosa Outlet
The great architecture and great discounts to make you shop, this place is a heaven for shopaholics. One can bag on many reasonable products from the big brand's outlets here.
Other Essential Information About Alor Gajah


- Location:
Input Alor Gajah, Melaka, Malaysia on your navigation app and head to the destination.

- Best time to visit: To visit this beautiful town, the apt time is from mid-December to mid-March and mid-June to late August.

- Distance from Melaka City Centre: The distance between Alor Gajah to Melaka city center is 117 kilometers.


Places to Eat in Alor Gajah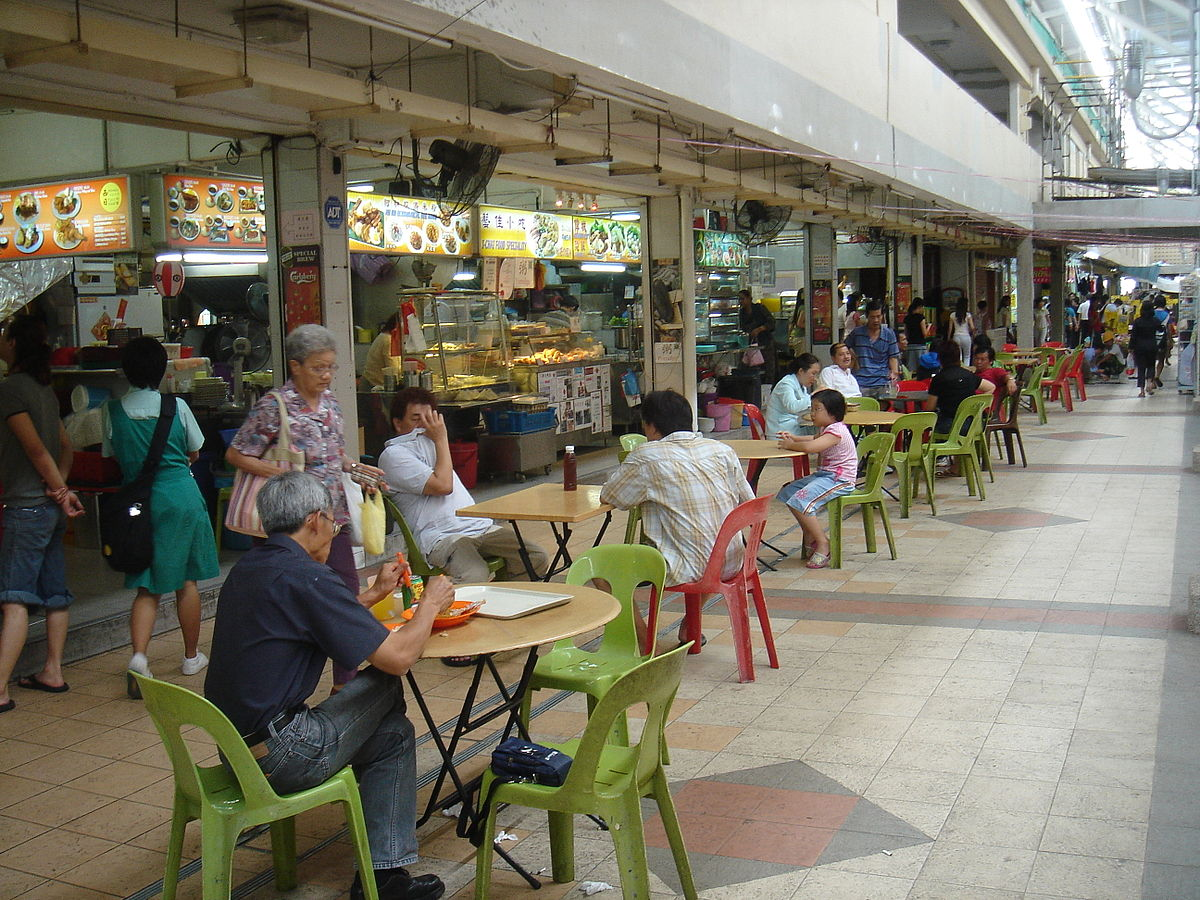 1. Hai Yang Kopitiam
With a decent seating area, this place serves Malaysian, Asian and Chinese cuisine. It offers lip-smacking dishes for breakfast and lunch at its place and is open from 7 AM to 5 PM.
2. Eja's Hot Kitchen
The lit ambiance and open seating adds a touch of refreshment with your dining experience. The food prices are reasonable and worth the taste. The recommended dishes here are strawberry chocolate and crispy chicken burger.
3. The Baker's Cottage
Craving some meat and baked products, visit the baker's cottage that has taste and hygiene on priority. This place serves the best dishes of American cuisine.
4. D'Garden Restaurant
Looking for seating under the sky, this place has an array of Italian, western and barbecue fare set up inside its private villa. Besides the seating area, there's a swimming pool that adds more charm to the setting at this place. This restaurant also displays pleasing fireworks at night too.
5. Golfer's Terrace
Offering the serene green terrain of A'Famosa Golf Resort, the decor is also very subtle at this place. One can either opt for a la carte or buffet menu to feast on their local and western cuisine. This place is open from 7 AM to 9:30 PM intermittently closed in between.


Places to Stay in Alor Gajah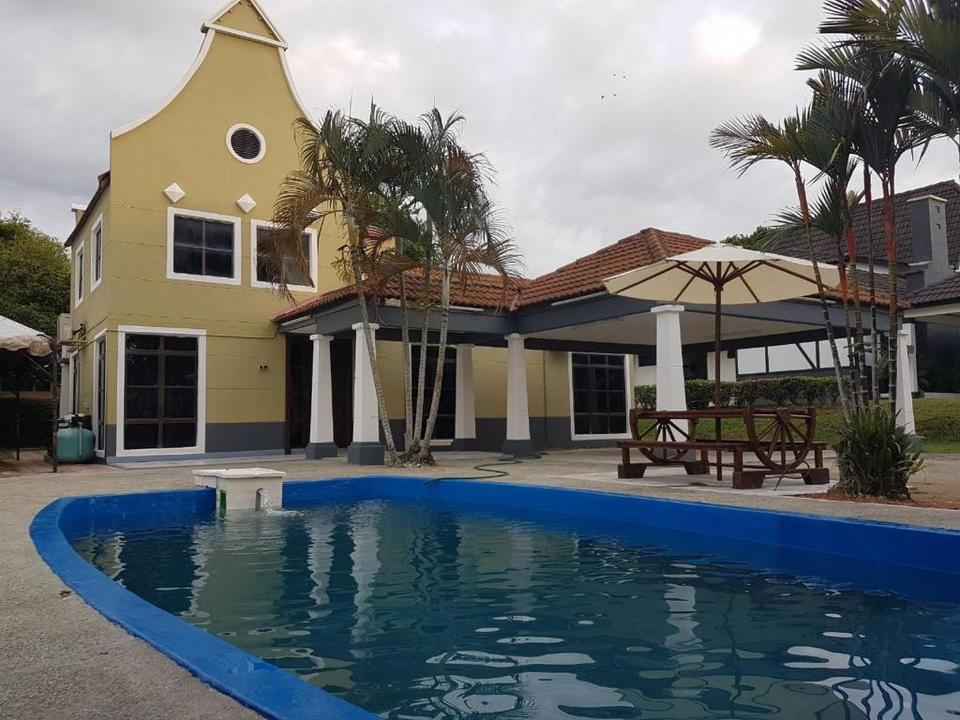 1. The Rubber Escape
A peaceful and quaint retreat, this place is the best option for people looking to stay in tranquillity on their vacations. It also resides many indoor and outdoor activities for people of all age groups like karaoke, board games, biking, swimming, and biking.
2. The Orchardness Wellness and Health Resort
This place will surely exceed your expectations with its extravagance. The medical spa treatment detoxification and wellness facilities is an add on at this resort. It also resides suites and private villas to offer abode in luxury.
3. Agrofarmstay
Nestled in the lap of nature, this hotel offers various types of accommodations like river view rooms, garden view rooms, and villas. Another state of the art amenities like swimming pool, lake and others can also be enjoyed in this hotel.
4. Hotel Alor Villa
This hotel is located close to all the public conveniences. With distinct world-class amenities like parking space, smoke-free guestrooms, free Wi-Fi, the hotels offer home-grown comfort in every room it abides.
5. Charming Villa A 'Famosa
The blue hue of the walls sets one's mind with peace in this hotel. The extravagant rooms and the state of the art amenities in the rooms of this hotel offer a good night's sleep to wake up feeling energized.


Medical Facility in Alor Gajah

There are many medical centers like oriental Melaka straits medical center, Putra Medical Centres and many others. Many of the private medical centers also offer vouchers for free medical check-ups to their patients.

Travellers' Tip before visiting Alor Gajah

- Carry light-colored clothes as the weather is hot and humid in Alor Gajah. 

- Sunscreen is a must thing to carry to protect any skin issues. 

- The picturesque surroundings call for a capturing device so get your phone storage free as it has a bunch of beautiful sites.