About Jungle Beach
Located west to Unawatuna, Jungle Beach is a pretty bay nestled in a forested area. It is one of the secret gems of Sri Lanka which has everything to make your holiday experience one of its kind. The place retains its pristine natural charm as it is not ventured by a large number of tourists throughout the year due to its secluded location.

Jungle Beach offers a plethora of water sports such as snorkelling, scuba diving, swimming, boat ride and many more. The reefs jutting out of water a few metres offshore make a good site for snorkelling which introduces you to the exotic marine life of the region. Apart from schools of colourful fishes you will spot moray eels, encounter crabs, barracudas, trigger fish and many other reef dwelling creatures. The other activities you can indulge in Jungle Beach include whale watching, visiting historical ruins, jungle hiking and many more.

There are top notch resorts and cabins at Jungle Beach furnished with plush amenities and offering you a tranquil retreat amidst the jungle settings. The resorts and cabins have private walkways which will lead you to the calm shoreline caressed by the lapping waves of the Indian Ocean. You can savour traditional Sri Lankan cuisine in a communal restaurant or enjoy private dining on a beachside restaurant. In a nutshell, Jungle Beach is the place which awaits you to explore its hidden treasure and spend your vacation in style and luxury.
Best Time to Visit Jungle Beach


The best time to visit Jungle Beach is during the dry months (December- March). During this time of the year tourists head to the sun bathed beaches for various pleasurable activities.

However, the months between April and November are called as the shoulder season which falls between monsoons. The region experiences a mixed type of weather with alternate sunny and rainy days. For rain lovers this is an ideal time to witness the unspoilt beauty of nature in Jungle Beach.
What Not to Miss at Jungle Beach


Here are some of the best things to do at Jungle Beach

1. Relax at beach- Shimmering shoreline nestled amidst thick rainforest area and lulled by ceaseless tropical breeze allures you to unwind your cares and soak up the silence of the place. Rent a sunbed and enjoy sunbathing on the beach. In the evening you can go for a long walk along the tranquil bay and watch the sun gradually disappearing in the Indian Ocean creating a surreal beauty in the backdrop.

2. Visit the Rumassala Sanctuary- For wildlife enthusiasts a visit to the Rumassala Sanctuary has to be in your bucket list. The sanctuary hosts an exotic biota which includes rare species of plants, medicinal herbs and endemic species of birds. The Rumassala Hill is an exalted tourist destination for the pious Hindus as it has a connotation with the epic of Ramayana.

According to mythology Hanuman, the disciple of Lord Rama lifted a part of the Himalayas to this location for providing medicine to the casualties in the battle between Rama and Ravana. Furthermore, the sanctuary was a defensive stronghold of the Dutch and British rulers during the years of colonisation by these two races. Much of the remains of the fortress exist even today.

3. Take a Boat Ride- For common  tourists who want to enjoy a laid back activity, taking a tour round the Jungle Beach  in a glass bottomed boat is probably the most rewarding choice. You can witness the exotic marine life in all its splendour sitting in a boat. Guides are available to inform you about the place, its coral reefs and its brilliant marine life. Enjoy the salt in your hair and experience as you sail through the emerald sea waters in this tropical paradise.

4. Snorkelling- When in Jungle Beach this is one activity you just cannot miss out. Dive into the turquoise waters and discover the pulsating coral reefs that lie not deeper than 30 ft. under the water. The activity caters to both beginners and expert swimmers. If you are a proficient snorkeler you can easily explore either side of the beach. Be aware of the current of the ocean before venturing the thrilling sport.

5. Scuba diving- Jungle Beach is one of the most recommended places for scuba diving. Explore the vibrant marine life by diving deep into the crystal sea water at Jungle Beach. Gears for scuba diving are easily available at the nearby shops. You can also gain one or two tips about this adventurous underwater activity.

6. Satiate your epicurean desires- Being a seaside destination you can savour a wide range of sea food such as prawns, squids, octopuses, clams and so on. Roti which is handmade bread is the staple food in the places around Jungle Beach.

Mouth-watering stuffed rotis are available widely over here. It is also a great place for the boozers who can spend an evening at Lucky Tuna or Happy Banana. Some of the popular restaurants that specialise on seafood are South Ceylon Restaurant, Hot Rock etc. If cooking is your passion, get into a quick course at the beachside cooking classes to learn the signature dishes of this place.

7. Rejuvenate your mind and body- There are several wellness centres dotted across the Jungle Beach that invite tourists and locals who want to relax their mind and body through various healing therapies viz. Spa and Yoga. Some of the yoga centres you can visit are Sri Yoga Shala, Yoga with Ashiri and others. If you are looking for spa sessions the best recommended centres are Ayurveda Lanka Spa, Sanctuary Spa etc. With the help of trained therapists you can feel a perfect synchronisation of your body, mind and consciousness.


Places to Visit around Jungle Beach


Soak up the overwhelming tranquility of Jungle Beach and its surroundings by exploring these places:

1. Japanese Peace Pagoda- One of the best attractions near Jungle Beach which stands as a symbol of peace and purity. The pagoda stands atop the Rumassala Hill overlooking the sea from where you can get a stunning view of the sunset. Golden statues of Lord Buddha are dotted across this stupa alluring spiritual visitors for meditation.

2. Turtle Hatchery- It is a family run hatchery which is constructed for rescuing wounded turtles. You can spot Green Turtles, Loggerhead Turtles, Leatherhead Turtles and other varieties of turtles in this hatchery. The owner is an amicable person who will enlighten you about the lifecycle of turtles and answer any questions if you may have.

3. Galle Fort- The Galle Fort is one of the finest architectural specimens of Dutch, Portuguese and French influences in Sri Lanka. The unique feature of this fort is its thick wall on which you can walk along conveniently. If you visit the fort in the early evening you can witness the magnificent lighthouse, cricket stadium and clock tower from its apex.

The new construction of the lighthouse overlooking the sea has taken over the old one which was burned down. Although entering the lighthouse is not permissible, you can take a slow walk in its premises and feel the tranquil vibe of the place. The place offers a panoramic view of the sunset over the skyline which is a sight to behold!

Timings- 5:30am- 10pm
Entry fee- 367 INR

4. Dutch Reformed Church- The splendid architecture of this historical fort will take you back to the days of Dutch colonisation in Sri Lanka. The arch dome, stained glass skylights and intricate carvings on the flooring of the church add to its uniqueness. At the back of the church is a graveyard which hosts the graves of Dutch members. The tombstones feature memoirs written in Dutch in the memories of the deceased.

5. Unawatuna Beach- Sandy coastline caressed by rolling sea waves under the canopy of the spotless sky make this beach a tranquil retreat for tourists. You can go for beach hiking, relaxing in a sunbed or enjoy nightlife with music and dance at this beach.

Timings: 12am- 12pm
Other Essential Information About Jungle Beach


- Location: Jungle Beach, Kuchchaveli dist. Sri Lanka


Local Restaurants near Jungle Beach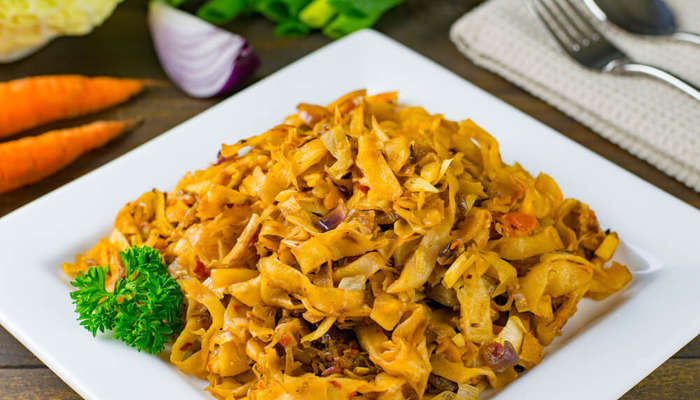 1. Wasantha's Sri Lankan Cuisines- Explore the local cuisines of Sri Lanka and a bash of the owner's cooking course at this family run restaurant. You will have a memorable experience  here made specially by so much warmth and hospitality by Wasantha, the owner and her daughter Sasangi. Don't forget to taste their prawn curry made by homemade spice mix.

Timings: 12pm- 10pm
Price: Rs. (142-1,209)

2. The Hideout Unawatuna- In a relaxed and eclectic ambiance you can enjoy amazing home cooked meals. The menu has a variety of vegan and non vegan options. Some of the recommended dishes of this restaurant are chicken burritos, mushroom tacos and others. It is located parallel to the Jungle Beach off the main road.

Timings: 12pm- 4pm
Price: Rs. (782-1,423)

3. Love Gelato- Located just next to Unawatuna Beach Love Gelato is ice cream lovers' ultimate destination. You can taste delicious natural ice creams of varied tastes made by the owner. They specialise in vegan friendly ice creams for their vegetarian customers and if you choose you can taste a sample of any ice cream before making an order. Coconut, mango, papaya, lime, dark chocolate flavoured vegan ice creams are highly recommended favours of this ice cream parlour.

Timings: Tuesday-Sunday from 12pm- 9pm. Mondays are closed.
Price: INR (118-294)

4. Chutney's- The South Indian restaurant fairly boasts of its neatly designed menu comprising of over 200 cuisines from all parts of South India. Sitting in a chic ambiance, you can enjoy a motley of gourmet cuisines that without even pinching your pockets. If you happen to drop by the restaurant on a Tuesday night, do pamper your taste buds with their weekly vegan buffet.

Timings: 12pm-2:30pm (for lunch) and 7pm-11:pm (for dinner). For Fridays and Saturdays the restaurant remains open till midnight.
Price: Rs (197- 1,573)

5. Cafe Japan- Connoisseurs of Japanese cuisines should head straight away to this restaurant which is located a short distance from Galle Road. The unique speciality of this restaurant is it prepares your platter according to your taste. Some of its signature dishes are Katsudon which is steamed rice with a non-veg topping. Sushi lovers, do not miss out a chance to savour this traditional Japanese delicacy at Cafe Japan.

Timings: Everyday between 11am- 2pm and 5:30pm -9pm. Tuesdays are closed.
Price: INR (1,376-1,966)


Tips for Visiting Jungle Beach


Since you are travelling to a foreign land there are some insider tips for you to enjoy a hassle free vacation. Following are some useful tips that will help you make the most of your secluded vacation at the Jungle Beach:

1. Make sure you carry sufficient water and other essentials if you have hiking in your itineraries since it is a hot and humid place.

2. The minimum age limit of drinking is 21 years. Drink responsibly if you visit the beachside pubs.

3. Drug abuse rate is quite high in this area. Roam around carefully on the beach as you may get drug offers from the dealers.

4. The beaches near Unawatuna are dangerous and prone to accidents. Keep children away from water in these beaches.

5. You need to apply for an electronic visa or eVisa while making your tour plan for the Jungle Beach since Sri Lanka does not offer a visa on arrival.Be careful while filling out the visa form.

6. If you have a Buddha tattoo hide it while travelling to Jungle Beach. Sri Lankans have zero tolerance for tourists with such imprints on their skin. There are earlier instances of tourists being arrested by the police for having Buddha tattoos.

7. Stick to bottled water while travelling to avoid health risk.

8. Carry a few US dollars or Euros and get them exchanged from a bank in case your card doesn't work. Most of the banks in Sri Lanka closes at 3pm.

9. Supermarkets in the Jungle Beach area are high end shopping joints. So, if you are on a budget trip you should consider shopping from places away from beach towns.

10. While crossing the woodland area of Jungle Beach, make sure you keep your bags closed as you will meet a lot of playful monkeys on your way.