About Tunku Abdul Rahman National Park
A cluster of five islands, Tunku Abdul Rahman National Park is located at a distance of six kilometers from Kota Kinabalu, Malaysia. It expands on an area of 4929 hectares which has two-third of its portion included that of the sea. The five islands that form this park are Manukan, Sulug, Sapi, Gaya and Mamutik. All these islands are just a few minutes ride away from Kota Kinabalu. 
Various adventure sports activities are also offered at the Tunku Abdul Rahman National Park. One can also take the training of underwater sports like diving and snorkeling from the professionals here. Witness the gorgeous underwater marine life and coral biodiversity for an exceptional experience on your trip. Be it beginners or any other level of skilled person, everyone is welcome to experience this thrilling activity along with a certification.
With high humidity in the year, this place experiences temperatures ranging between 23.8–29.4 degrees Celsius all year round.  An estimated number of 300,000 tourists visit this national park every year.
One can buy the tickets for the island tours on the spot from the ticket counters at the Jesselton Ferry Terminal. The national park is open for its visitors from 8:30 AM to 4 PM. These islands are a major attraction among the tourists to get a true insight into the flora and fauna of this place.
How to Reach Tunku Abdul Rahman National Park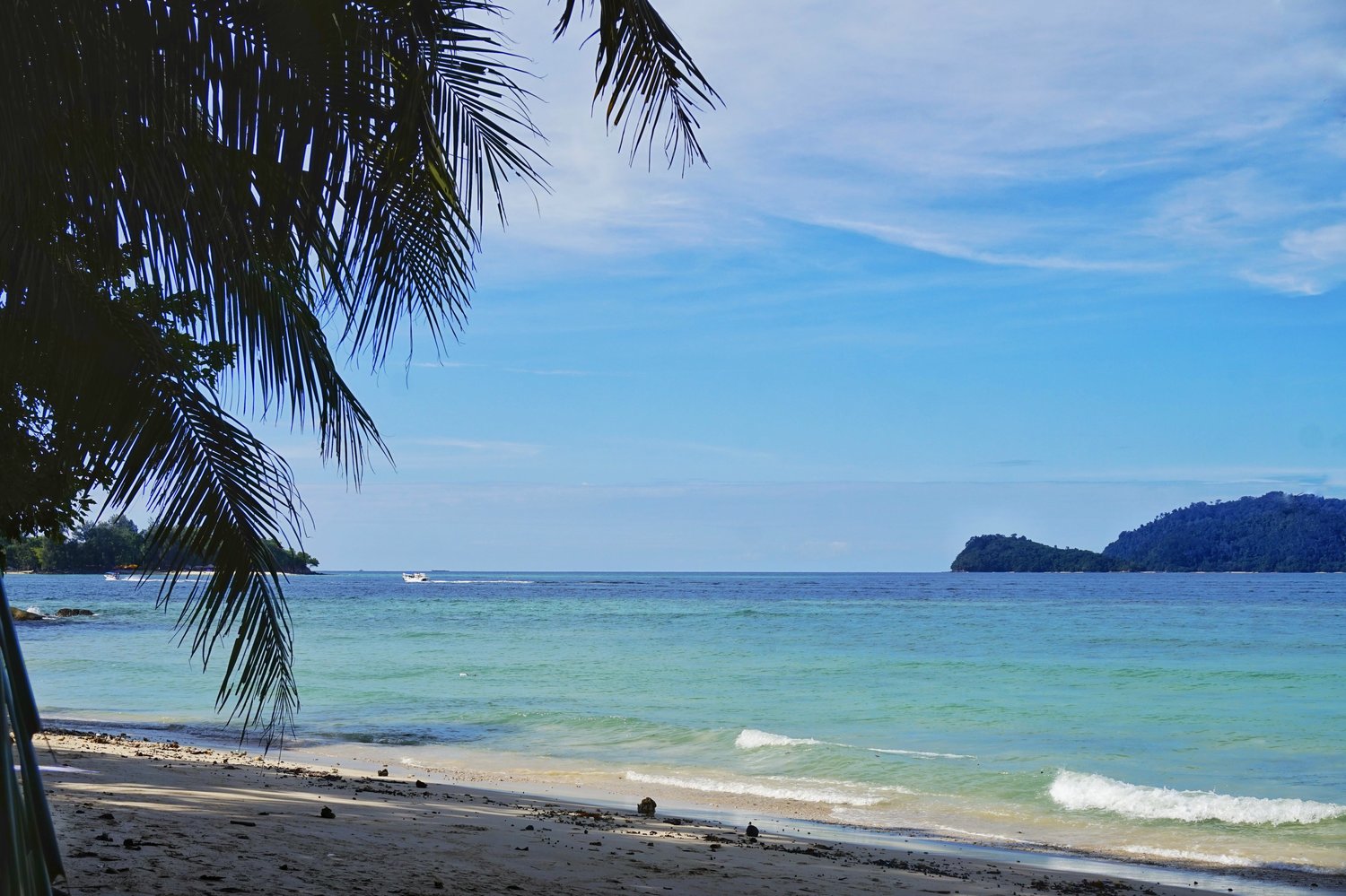 The sole mode of transportation available to reach the Tunku Abdul Rahman National Park is via boats available at Jesselton Point Ferry Terminal. The boat rides daily from 8 AM to 4 PM. This boat service is available every 30 minutes but on some days it can take an hour depending on various factors. A terminal fee is added on all boat charges.

One needs to collect their entry tickets to the National Park from counter 1 to 11 that offer tickets to the Manukan, Sapi and Mamutik Island. 

For the other two islands, Gaya and Sulug, one has to either get a charter boat or sign up for a tour with distinct activities from a different company. 
One can also ride on a boat from Sutera Harbour. It is the best option for the visitors staying near Tanjung Aru or the ones whose destination is Gaya Island.
What Not to Miss at Tunku Abdul Rahman National Park
1. Marine Ecology Research Centre -
Nestled in the Gayana Eco Resort on Gaya Island, this program focuses on coral restoration and giant clam propagation. The environmentalists here offer insight into the cruciality of saving nature.

2. Adventure Sports -
You just have to name the water sports; the beaches here welcome all your choices. From diving and snorkeling to sailing in the waters, there are training centers for beginners too.

3. Nature walks -
For the ones who don't prefer swimming in the sea can opt for taking a soothing walk on the trails in the jungle.


Attractions in Tunku Abdul Rahman National Park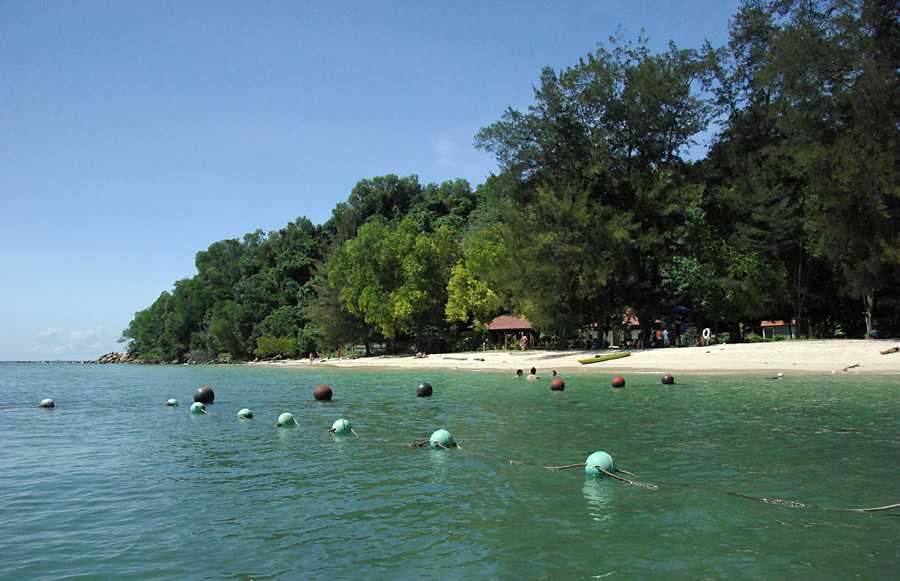 Most of the worthy adventure sports and activities include that in the underwater. The popular activities at all the island beaches are diving and snorkeling. Many people also just like to soak in the sun on these one of the world's gorgeous beaches. Apart from this, kayaking, sailing, picnicking are also on the list of the activities one can indulge into. People who like to glance at nature's beauty can play sports at the beach and feasting over the luscious dishes from the BBQs there.

Other Essential Information About Tunku Abdul Rahman National Park


- Location:
The Tunku Abdul Rahman National Park is located in Sabah, Malaysia. Reach the Jesselton Ferry Terminal from where ferries ride to this national park every 15 minutes. The ferry ride commences from 8:30 AM and return-time differs each day ranging from 3 PM to 4 PM.

- Timings:
One can visit this bunch of islands between 8 AM to 4 PM. The boat rides every 30 minutes from the Jesselton Ferry Terminal.

- Entry Fee:
One needs to pay an amount of 20 MYR as an entry fee into the Tunku Abdul Rahman National Park. You can visit all the islands just by showing that ticket on all the five islands.

- Distance from City Centre:
The distance between Tunku Abdul Rahman National Park and Mercure Kota Kinabalu City Centre is 6.6 kilometers.

- Mobile Connectivity in Tunku Abdul Rahman National Park:
One can face a loss of mobile networks at certain places on the islands in Tunku Abdul Rahman National Park. But with your accommodations at the resorts and camps here, you can connect to the world with free Wi-Fi facilities offered there.


Places to Eat near Tunku Abdul Rahman National Park

1. Nando's -
Located just a stone throw away distance from Tunku Abdul Rahman National Park, this famed restaurant offers the best chicken and other mouth-watering dishes like garlic pita, salted caramel cheesecake, and others. The ambiance and food presentation is an enhancement to the experience at this place.
2. Capital Cafe -
This place offers luscious dishes of Asian and Malaysian cuisine. It attracts a lot of crowds because of its decent prices and diverse menu.
3. RSMY -
Feast on the lip-smacking dishes of Asian, Indian and Malaysian cuisine, the most recommended one by all its visitors is its cheese Naan. You can try any dish and won't regret ordering the same. That's the taste offered here.


Places to Stay near Tunku Abdul Rahman National Park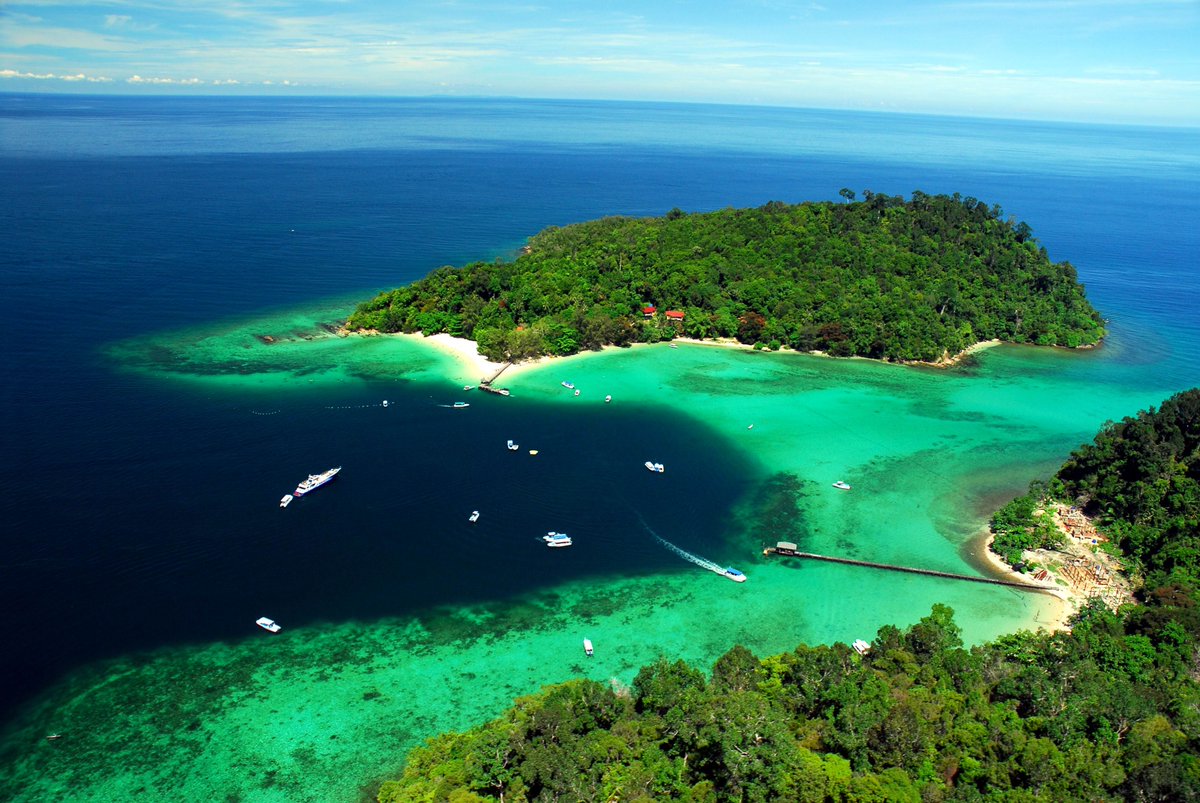 For accommodations in the Tunku Abdul Rahman National Park, there are three luxurious resorts in total.

1. At the Manukan islands -

- Manukan Island Resorts:
This extravagant resort brags about its own private beach that overlooks the south china sea. It also arranges outdoor activities like snorkelling and diving for its guests.


2. The two Resorts that are located on the Gaya Island are -

- Gaya Island Resort:
This extravagant hotel is committed to ecological sustained practices. A minimal number of motor vehicles can be seen here. It is more of a walking resort.


- Gayana Marine Resort:
This resort strikes a perfect balance between comfort and nature. It is one of its kinds of resort with an on-site Marine Ecology Research Centre.


3. Budget accommodations are also available at all the Islands in the camps. All the essential facilities are available at the camps for the guest to rest in comfort.


Medical Facilities in Tunku Abdul Rahman National Par

In case of any health issues, one can visit the Dekat Medical Centre located in Kota Kinabalu itself. You can rest assured with any issues as all your health problems will be sorted here. You can freely vacation out on this beautiful beach land with no worries about the medical facility.

Travelers' Tip before visiting Tunku Abdul Rahman National Park

- Avoid visiting the park during bad weather mainly between November and February as the sea can be quite rough. 
- Remember to carry your drinking water and light snacks while visiting the more secluded islands. 
- There are no facilities like restaurants, cafe's, stationery shops for any essential supply one can need at this park. 
- Do not feed any fish with any food as it ruins their eating habits and the corals there.