About Sapi Island
If you are looking for a relaxing holiday by the calm waters in the Peninsular region of Malaysia, then Sapi Island is the perfect escape to enjoy the cold breeze and serene blue sea. One of the must-visit islands in Sabah, a state in Malaysia, Sapi Island attracts tourists from all over the world. Famous for Coral Flyer - the longest zipline in the world, the beautiful island offers a plethora of activities such as scuba diving, snorkeling, swimming and more that will give you an adrenaline rush.
Located very close to Kota Kinabalu, the 25-acre Sapi Island is one of the five islands constituting the Tunku Abdul Rahman Marine Park that covers 50 square km of the islands. Shaped like a cow's head, this picturesque island in Malaysia has long been a favorite tourist destination for its distinguishing natural beauty, exotic culture, thrilling adventurous activities and thriving marine life. Some of the top attractions include the island's distinctive wildlife, quaint hidden beaches and coral flying.
For enchanting travelers and animal lovers who want to soak sunlight by the white sandy beaches and relax under rustling palms, Sapi Island can provide them a comfortable stay. While you are here at the ravishing island, try out the coral flyer zipline activity that will give you a tour of other surrounding islands. Fish and turtles in the clear water and macaques, wild boards and monitor lizards dot the island. You will enjoy snorkeling and diving in the surrounding reefs and hiking through the dense forests. 
In addition to exploring the coolest and thrilling Coral Flyer activity, Sapi Island is also famous for its monitor lizards. These 2-meter-long wild creatures on the island are harmless unless humans cause any disturbance to them.One of Sapi Island's top attractions is a secret cliff which is located 800 meters from the ground. The picture-perfect and pristine view from the cliff is worth exploring.

As you follow the trail towards the cliff, you will reach an open area with sedimentary rocks and a magnificent view of the mesmerizing blue and green colored water. Sapi Island also features a few hidden beaches which are less crowded and offer a peaceful spot, drawing similarities to a castaway dream location.
How to Reach Sapi Island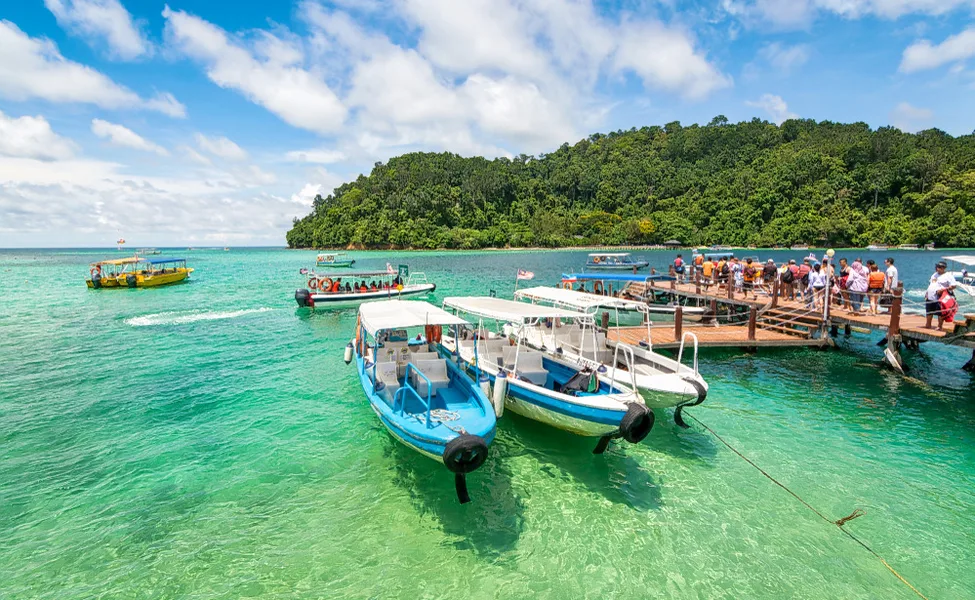 The only mode of transport to explore the Sapi Island is through boat as the island is surrounded by water from all sides. Sapi Island is just a 20-minute boat ride from Kota Kinabalu city. To catch the boat to Sapi Island, you will have to reach either of three boats or ferry terminals: Jesselton Point Ferry Terminal, Sutera Harbour Marina Jetty and STAR Marina.
These terminals open at 8 AM and close by 5 PM. The last boat departs from Sapi Island to Kota Kinabalu at 4 PM. With an additional fee, you can also go island hopping and explore other nearby islands.

Jesselton Point is the most visited ferry terminal and is within walking distance from KK city center. You can collect the tickets to the Sapi Marine Park from counter 1 to 11 where you will also find some shops to buy food, beverages and important items such as sunglasses, swimwear, sunblock lotion and more.


The boat will drop you at Sapi Island Park from where you can explore the beautiful island and engage in several thrilling activities. You need to purchase tickets for the boat journey and Conservation Fee ticket to enter the island. For locals, the entrance fee to Sapi Marine Park is RM 1 for children and RM 3 for adults. For non-Malaysian tourists, it is RM 10 for adults and RM 6 for a child.
Best Time to Visit Sapi Island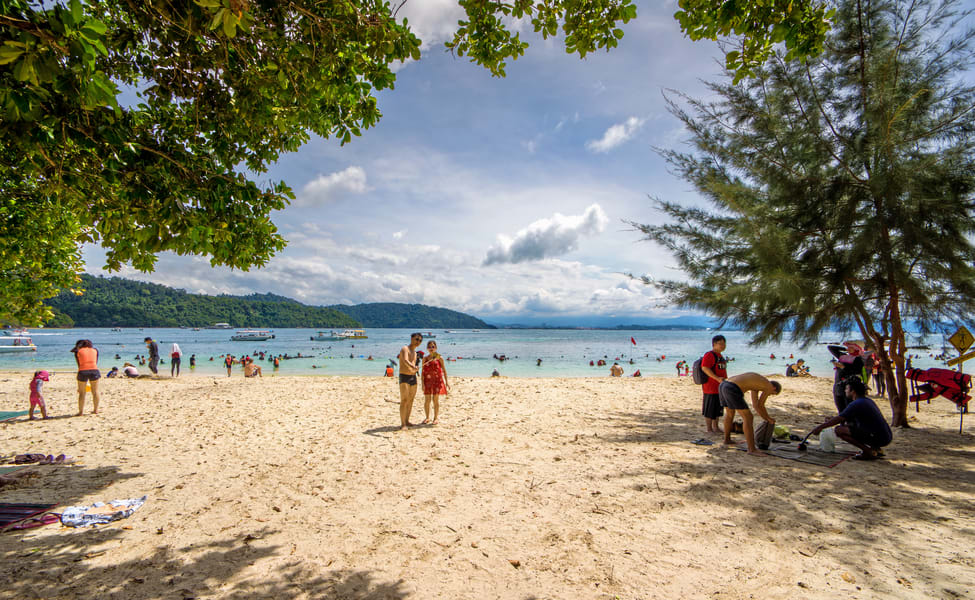 One of Malaysia's go-to tropical escapes, Sapi Island welcomes visitors throughout the year with warm and friendly smiles, although the best time to visit these ravishing islands is in August and September. Sapi Island has its rainy season which falls from June to December.
Since the Sapi Marine Park is largely covered with tropical rainforests, it receives a good amount of rainfall. 
Sapi Island is located on the west coast of Sabah state of Malaysia and the beginning of the year is relatively drier with better conditions that won't disrupt your travel plans.

During the month of June, the island receives heavy rainfall until December. Considering the water sports, the months of August and September are the ideal months to visit Sapi Island.
What Not to Miss at Sapi Island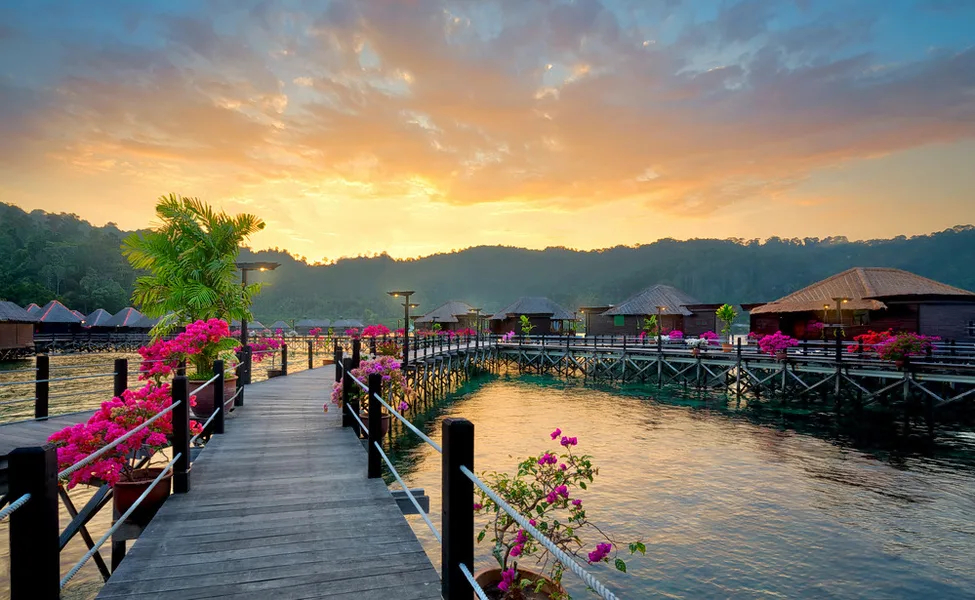 Following are the places to visit in and near Sapi Island:

1. Hidden Beaches
Walk to the other side of the Sapi Island for some quaint beaches that are not frequently visited by tourists. The epitome of tranquility, these gorgeous beaches with a spectacular coastline display a low-key vibe and tend to offer a more relaxed space.

2. The Secret Cliff

For a rewarding view from the top, you will have to take a 25-minute walk into the woods to reach the secret cliff. Rising above 50 ft from the ground, the secret cliff provides a spectacular view of the shore with a stunning backdrop to the picturesque scenery.

3. Rocky Beach

Another attraction of Sapi Island is the Rocky Beach which is located at the 200-meter narrow passage between Sapi Island and Gaya Island, the biggest island of Tunku Abdul Rahman Marine Park.

4. Gaya Island

One of Sabah's largest islands, the neighboring Gaya Island is a perfect tropical destination. Ticking all the fantasy island boxes, the magnificent islands form a significant part of Tunku Abdul Rahman Marine Park and are famous for their dense tropical forests and sandy beaches.
Things to Do in Sapi Island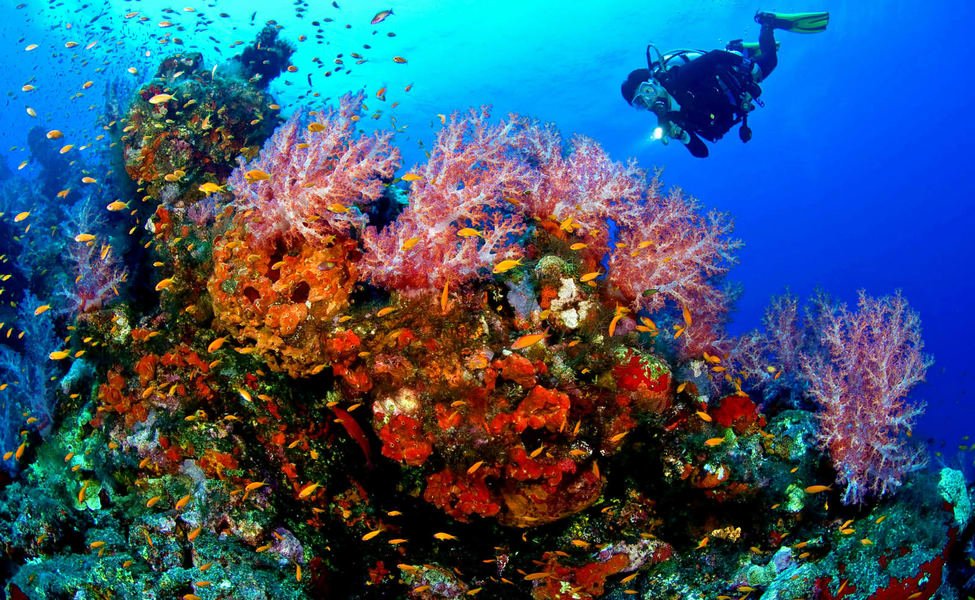 1. Ziplining

Don't miss the coolest attraction of Sapi Island, Coral Flyer – the longest island to island zipline in the world. Also known as Sky Fox, the 235-meter zipline cuts across the crystal-clear water of the sea between two islands. The Zipline ride costs RM 65 that includes a boat ride to the neighboring Gaya Island and a return journey through the zipline. The ride is available from 10 AM to 3 PM.

2. Swimming
The amazing experience of swimming in the crystal-clear water of the island will make your trip memorable. Snorkeling in the surrounding coral reefs is highly recommended.

3. Scuba Diving
If you want to try scuba diving, there are motorbike-style mini-submarines available on hire to get closer to the stunning underwater world.

4. Hiking 
Hike through the dense jungle with palm-studded forests of Sapi Island and explore the luxuriant flora. The 5 km nature trail will take you to the highest point of the island. Be careful with monitor lizards that can be found at most of the places on Sapi Island. 

While swimming, snorkeling, hiking and scuba diving are the major pursuits on this exotic island, sunbathing and relaxing under the palm trees and taking a nature walk through the dense mangroves are equally rewarding.
Other Essential Information About Sapi Island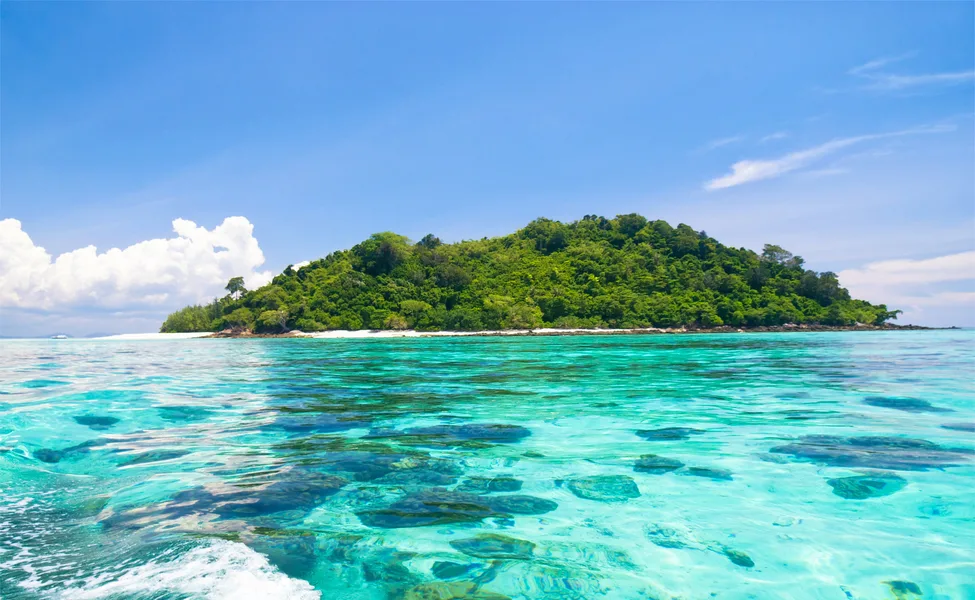 Location
Sapi island is located very close to Kota Kinabalu which is the capital city of Malaysia's Sabah state.
Best Time
While it is a year-round destination, the best months to visit Sapi Island are August and September.

Distance from the city center
Sapi Island is around 20 minutes away from Kota Kinabalu (KK). It can be easily reached by boat which you can find at several boat terminals in Kota Kinabalu. These boat terminals are located within walking distance from KK city center.
Places to Stay in Sapi Island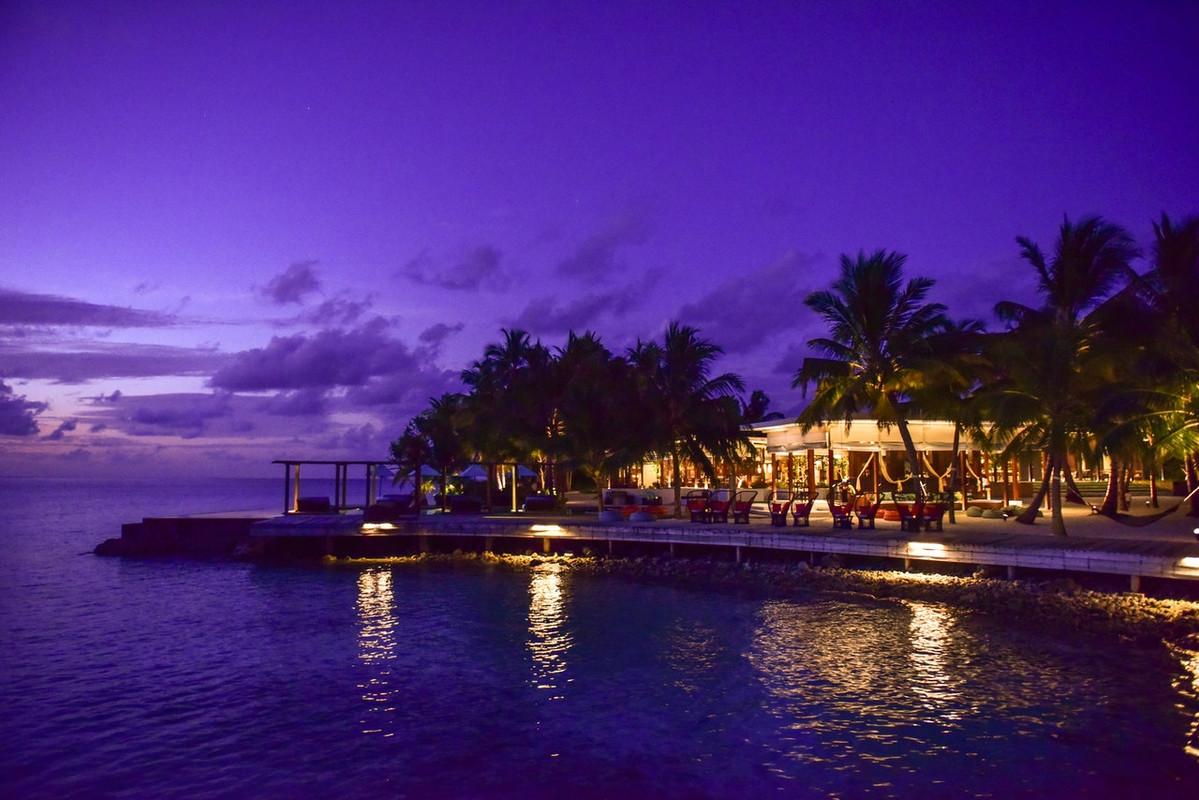 There is no accommodation facility available on Sapi Island, however, camping is allowed with prior permission from the Park Warden at the reception counter. Campers have to pay a small camping fee of RM 5 for adults and RM 2 for children below 18 years.
Camping tents are easily available on rent at RM 30 a day at the local shops on the island. As the shops get closed by 4 PM, you need to make arrangements for food and other essential amenities yourself. 
If you are looking for budget accommodation, camps on Sapi Island are safe and secure and will bring you closer to nature without burning a hole in your pocket. 


The neighboring Gaya Island offers two extravagant resorts – Gaya Island Resort and Gayana Marine Resort. While Gaya Island Resort features exquisite beaches and infinity pools, Gayana Marine Resort is home to the Marine Ecology Research Center and provides a comfortable stay amidst natural surroundings.

Another luxurious resort is Manukan Island Resorts that has its own private beach and offers exciting activities such as diving and snorkeling.
There are also hotels available in the city of Kota Kinabalu at affordable prices with basic facilities and connectivity to the ferry terminals.