About Panshet Dam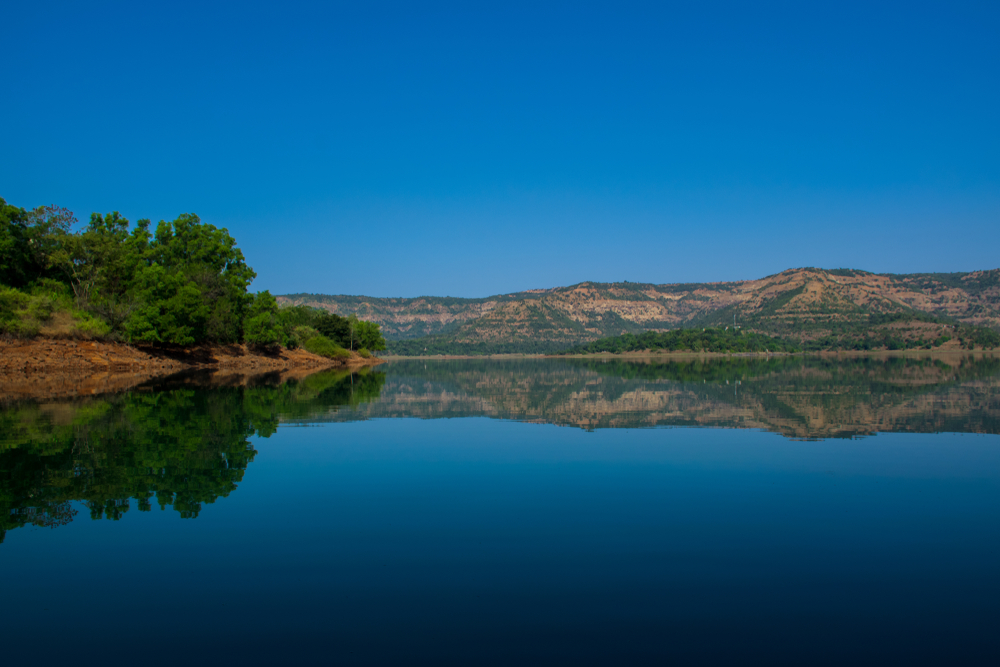 Constructed in the late 1950s, Panshet Dam is situated at a distance of 50 km from the southwestern region of Pune. Alternatively known as Tanajisagar Dam, this is a picturesque getaway spot to beat the city heat and pollution. 
Admeasuring 1039 meters in its length, the dam has got a height of 63.56 meters. 
Nestled amidst the lush green beauty of the mighty Sahyadris, one can find a lot of big and small waterfalls in its surroundings. 
Besides, there are a plethora of water activities to enjoy at this dam – banana boat ride, pedal boating, motor boating, water scooter ride, and kayaking. 

The verdant hills in the backdrop of the Panshet dam offer adrenaline-pumping adventures such as hiking, trekking, rock climbing, and so on. Besides, you can even opt for bonfire and camping activities if you have a big group to enjoy. 

Apart from its scenic beauty and adventurous activities, Panshet Dam has a separate play area for kids to  spend some quality time with the numerous swings and slides here. 
Also, to satiate your stomach cravings, there is a small restaurant close to the Panshet Dam where you can sit for a family lunchtime. 
You might notice some people flocking here with a basket of homemade food and a mat to enjoy their personal space. If time permits, you can simply have a handshake with them and share the day together as a group. 

History of Panshet Dam –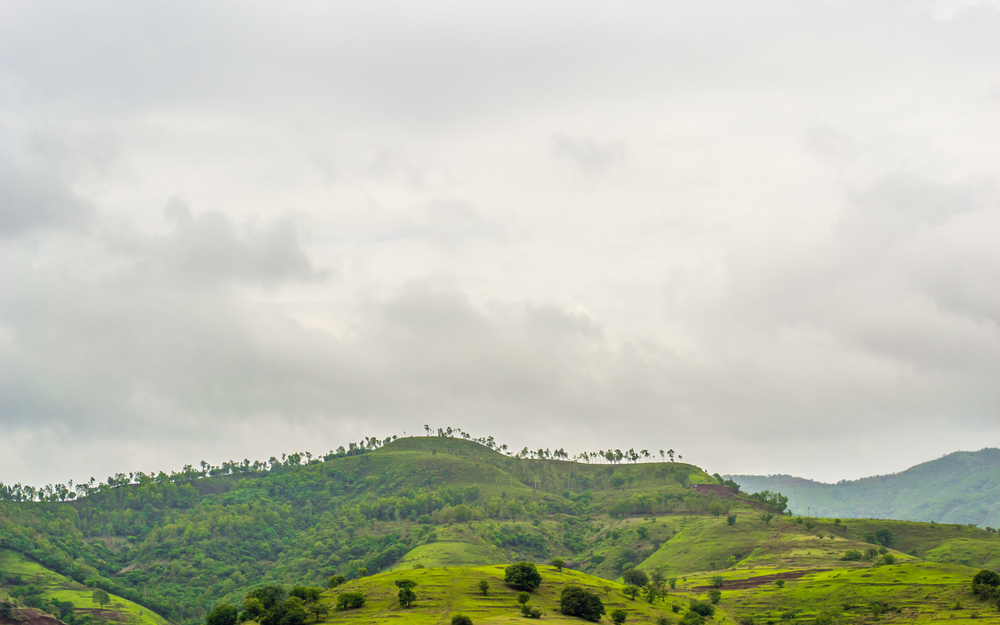 Panshet Dam was constructed in the second half of the 1950s as a source of irrigation to supply water to the nearby regions. 
In addition to the Panshet Dam, three more dams were constructed, namely – Temghar, Varasgaon, and Khadakwasla. Presently, it is a source of drinking water for the majority of the regions in Pune. 

In the first year itself, Panshet Dam met with a big accident when it burst on 12th July 1961. 
As there was a failure for strengthening the dam walls with a mandatory requirement for cement concrete restructuring, the dam walls were the first ones to break apart. 

This gave rise to a massive incidence of flooding the entire city of Pune. There was a total loss of around 1000 heads in this incidence.  
How to Reach Panshet Dam


Distance from Pune - 

Panshet Dam is located at a distance of 40.7 km from Pune. If you prefer to go via Sinhagad Road, you will reach your final destination within 1 hour and 30 minutes. 
 By Rail -  Pune is the nearest railway station to reach Panshet Dam (40 km). This railway station is well-connected to other major cities in India. 
From there, you can opt for state-run buses to reach Panshet Dam as they are the most convenient options. 
By Road – You can take a hired cab ride to get transferred between Pune and Panshet Dam. Besides, both Ola and Uber operate their cab services to transfer to the Panshet Dam. 
Ask them to drive you via the Kothrud Road (Rajaram Bridge route) and then take a right turn from there. After that, you need to follow the main road that leads you to the Khadakwasla and turn to your right once you cross Donje Phata.

Alternatively, you may opt for Warje Malwadi Route (Uttam Nagar) until you reach Khadakwasla Dam. From there, turn to your left and keep moving towards Donje Phata, followed by a right turn to finally reach Panshet Dam. 

By Bus - State-run buses are available to transfer you between Swargate and Panshet Dam. 
Best Time to Visit Panshet Dam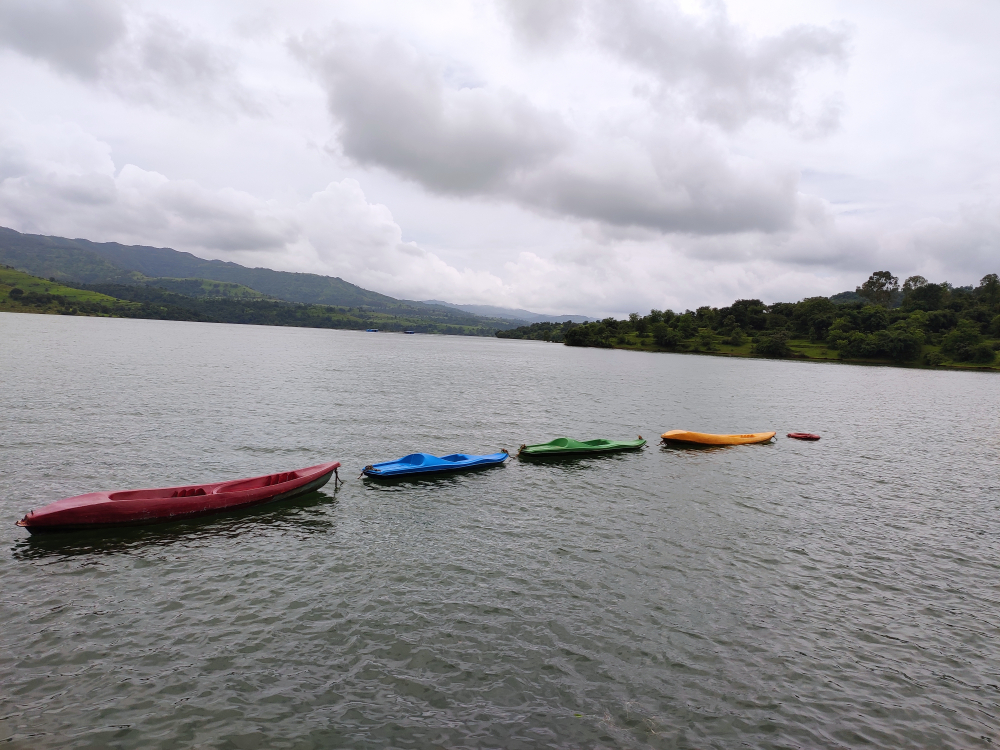 You can plan your visit to the Panshet Dam either during monsoons or early winters. There are many waterfalls in and around the Panshet Dam – the primary water source of which is rain. Thus, with the onset of summers, these rainfed waterfalls dry up.

Whereas in the rainy season, with a good water level, these waterfalls shine proudly. Also, the water gushing out from them amplifies the surrounding greenery. 
What Not to Miss at Panshet Dam
Places to visit near Panshet Dam -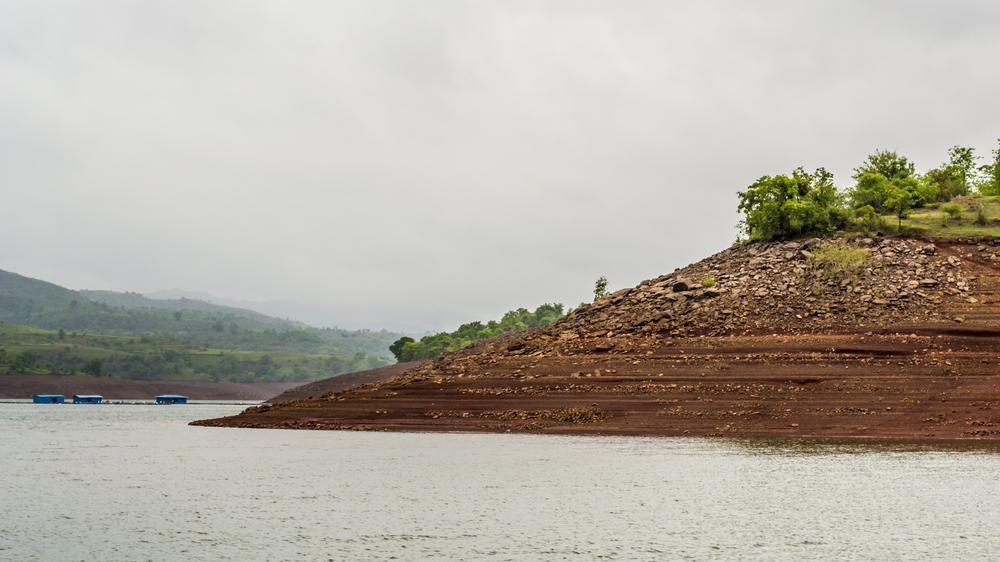 Here is what you've got in and around Panshet Dam – 
Panshet Lake – This lake is the result of the accumulation of the backwaters flowing from the Panshet Dam and thus acknowledges itself as one of the topmost attractions in Pune. With its ever-rising charm of being an excellent spot for picnicking, Panshet Lake has always topped the list of weekend getaways near Pune.

The place serves as a hub for a plethora of water adventures such as water rides, boating, water scooter rides, and kayaking. Besides, you just can't resist yourself from adorning a gorgeous view of the lush green Sahyadris in its backdrop. 
Panshet Water Park – This is the second appealing tourist spot situated within the close proximity of Panshet Dam. This complex shelters a wide array of regular water rides for people of all age groups. 
Windsurfing, kayaking, boating, and banana boat riding are some key attractions here. It is a great outing spot to be enjoyed with a big group. 
-Here's a list of all the things or activities which you can enjoy during your visit to the Panshet Dam – 
Water sports and adventures – Panshet Dam is a hub of water sports and adventures. Right from motorboating to kayaking to paddle boating to banana boat riding, it has got every single water adventure to keep you engaged for a long haul. 
Adrenaline pumping adventures – After enjoying a few water sports, you can turn your attention around to the other adrenaline-pumping experiences that take place here. They have enough rock climbing, trekking, hiking, and other activities. 
Plan a camping adventure and indulge in bonfire and barbecue with your group to make it a memorable day for one and all. 

Kids play area – There's a small play area reserved for all your kids to play here with some slides and swings. 
Enjoy the local flavors – Now when you've worked out a lot with the adventurous activities, your tummy might be calling for your dire attention. So do not make it wait anymore and step in a small restaurant that stands close to the dam. 
This café offers some jaw-dropping views of the surrounding hills in its backdrop to soothe your eyes while your mouth and hands are busy in satisfying your appetite. 
Other Essential Information About Panshet Dam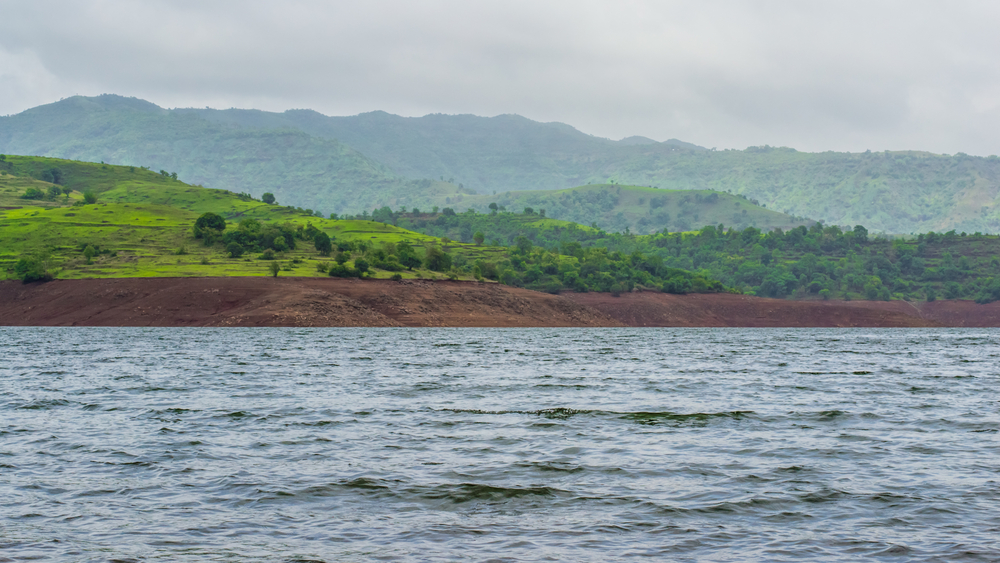 Location – Panshet Dam is a famous tourist and a family outing destination built across Mutha River, which is 40 km towards South Pune. 

Entry Fee - There are entry fees to visit Panshet Dam, and they are as follows – 
Weekdays – Kids – 170 INR per head & Adults – 250 INR per head 
Weekends – Kids – 230 INR per head & Adults – 300 INR per head  
Timings –
You can visit Panshet Dam anytime between 10:00 am to 06:00 pm. If you are simply visiting Panshet Dam as a tourist spot, 1 to 2 hours is enough for you to explore its beauty entirely. 

Transportation facility- 
Panshet Dam is well connected by state-run buses plying from Swargate Bus Station. Alternatively, you may even opt for a hired taxi ride to drop you to the Panshet Dam.

Medical Facilities-
There are no immediate medical facilities available near the Panshet Dam. You need to travel a bit in case of an emergency situation. It is always good to carry a first aid kit with you for minor ailments and injuries. 


Network Connectivity – 
You might face network disturbances when you are close to the Panshet Dam. Few service providers do offer excellent mobile network connectivity around Panshet Dam. 

Places to Stay near Panshet Dam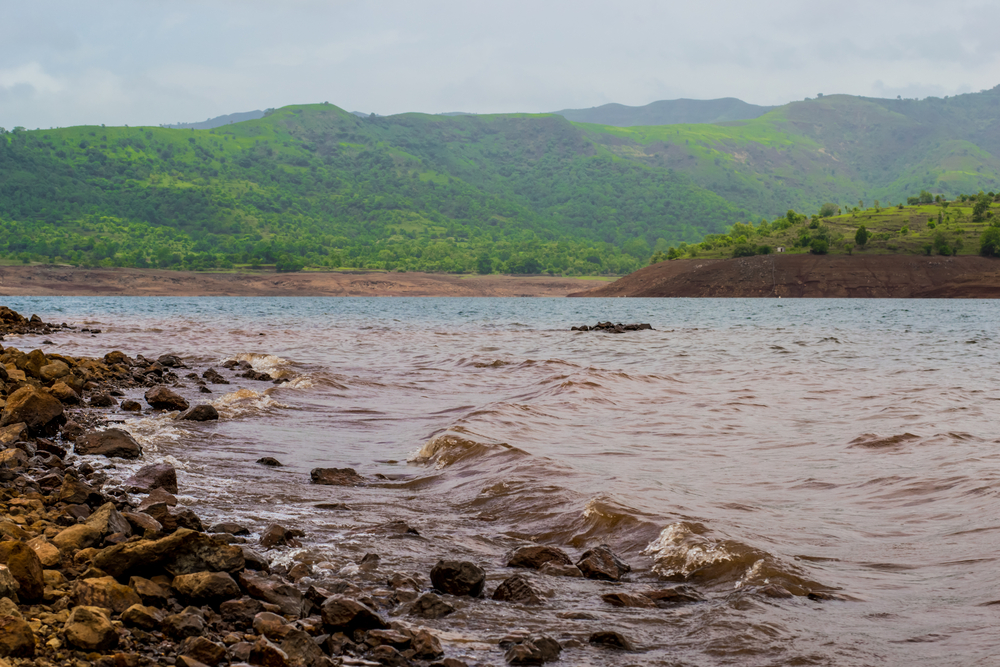 In case you are planning to spend quality time at Panshet Dam, here's where you can accommodate yourself on the go – 

Ekant the Retreat – This is a 20 room resort perched amidst the lush greenery of the Sahyadri mountain ranges. Every room here features a great mountain view, air conditioning system, a private balcony, and a flatscreen TV. 

Distance from Panshet – 11.0 km 

Price – 6000 INR onwards 

The Waterfront Shaw - Here, you can opt either for a studio or 1 or 2-bedroom apartment stay. Every room at the Waterfront Shaw is well-equipped with the basic essentials that you need to make your visit a comfortable one. 

One more great thing about this place is that it is pet-friendly. 

Distance from Panshet – 11.4 km 

Price – 5000 INR onwards 

Hotel Kunal Dardan – This property features a bar and is located in the close proximity of the Khadakwasla Dam. They have an in-house restaurant, a 24/7 room, a front-desk service, and free Wi-Fi availability round the clock. 

Distance from Panshet – 14.0 km 

Price – 1000 INR onwards 


Places to Eat near Panshet Dam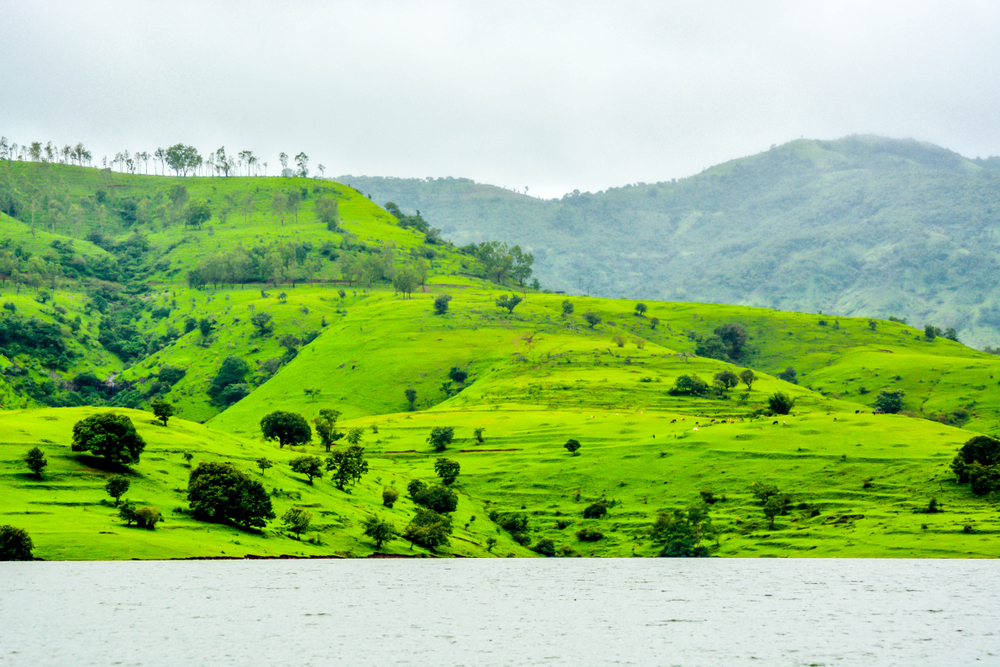 While the Panshet Dam itself has got a tiny restaurant within its close proximity, you can still find other good options. You will just need to travel a bit to reach there -  
Chor Bizzare – This hotel serves a delicious multi-course Indian menu with incredibly reasonable pricing. It has got a pleasant ambiance and is also well-maintained. 
Distance from Panshet Dam – 11.4 km 

The All American Diner –  As the name suggests, you will get all the American dishes here. The ambiance of this restaurant reflects the old retro American style. Burgers, grilled sandwiches, and donuts are worthy of trying here. 

Distance from Panshet Dam – 11.4 km 

Granma's Homemade – This is a dessert shop where you get both French and Indian style desserts. 

Distance from Panshet Dam – 11.4 km