About Thunder World Ooty
Thunder Park is one of the most famous theme amusement parks in Ooty. It is also known as the Dinosaur Park with interesting caricatures and images presented to visitors that transfer them to another world. The park has 3 important sections which can be enjoyed by the visitors namely the Jurassic Jungle, the Vortex and the World of Spirits. The park also has a camera museum and a 5D theatre which is a different experience altogether. Each section gives visitors an experience into the various themes that the park has to offer. Young kids will love the place because it will not just entertain them but will also provide them with an educational experience.

The different sections have different meanings and a different level of fun attached. The Jurassic Jungle takes us into the world of Dinosaurs. There are different models of Dinosaurs on display here which provides for a great informational experience too. The Vortex section displays unique 3D paintings with some interesting illusions created to enhance the effect. The World of Spirits introduces us to spooky characters in 5D that add to the screams and scares.

The Park also has a section that showcases 3D models of towering monuments of India like the Taj Mahal, India Gate and much more. You can capture some unbelievable photos amidst illusions and also snack in the counters present within the premises. The Thunder World journey in Ooty is a welcome addition to Ooty's charm and beauty and will amaze visitors of all age groups.
How to Reach Thunder World Ooty


Thunder World is located approximately 1.7 km from the City centre at Ooty. In order to reach the Theme park, you can take a cab or a taxi or even opt for an auto rickshaw which is easily available.

Ooty has no railway station or airport. The city closest to Ooty is Coimbatore which is approximately 90 kms away. You can reach Ooty with a well-connected road network by hiring a car or opting for a bus transport.
What Not to Miss at Thunder World Ooty
Places to visit near Thunder World


Ooty is a natural beauty and its proximity to one of the major cities of Tamilnadu makes it an often visited destination. There are some great sites close to Thunder World which are worth planning for and going.

1. Ooty Lake
: The Lake is one of the most beautiful places in Ooty which is located only a km away from Thunder World. The visually appealing Lake is located in the Nilgiri district and is spread in a sprawling area of 65 acres. The Lake is surrounded by lush green vegetation and Eucalyptus trees for which Ooty is famous for. This is the perfect place to find peace and click some unbelievable pictures. The exotic charm of the lake with the Nilgiri Mountains at the backdrop is mesmerizing and heartwarming. 

2. Ooty Rose Garden
: Also known as the Jayalalitha Rose Garden the Rose Garden is a treat for nature lovers. The colorful vibrant display of flowers added to the fragrance of roses is a visual extravagance to be enjoyed by all age groups. The appealing Rose Garden is located on the Elk Hill Slopes and was established in 1995. The garden is maintained by the Horticulture department of Tamilnadu and proves to be a wonderful picnic spot too.

3. Thread Garden
: If you want to lay your hands on one of the most enviable collections of artificial plants and flowers then you will not stop admiring the works of the skillful artists at the Thread Garden. The entire collection of the display has been inspired by the vision of Antony Joseph who with his 50 skillful artisans has managed to create marvelous flowers and plants out of thread. The flowers have been designed sans any machinery and everything is hand-designed with dexterity and fine skills. 

4. Tiger Hills:
The Tiger Hills is located towards the lower end of the Doddabetta Peak and located in the most beautiful part of the hilly town. The hills are encircled with sturdy hills and flowery paddocks with enchanting springs of water running and glistening along the valley. The top of the tiger hill is home to a quaint ancient cave that has many mythical stories attached to it. 


Activities to do in Thunder World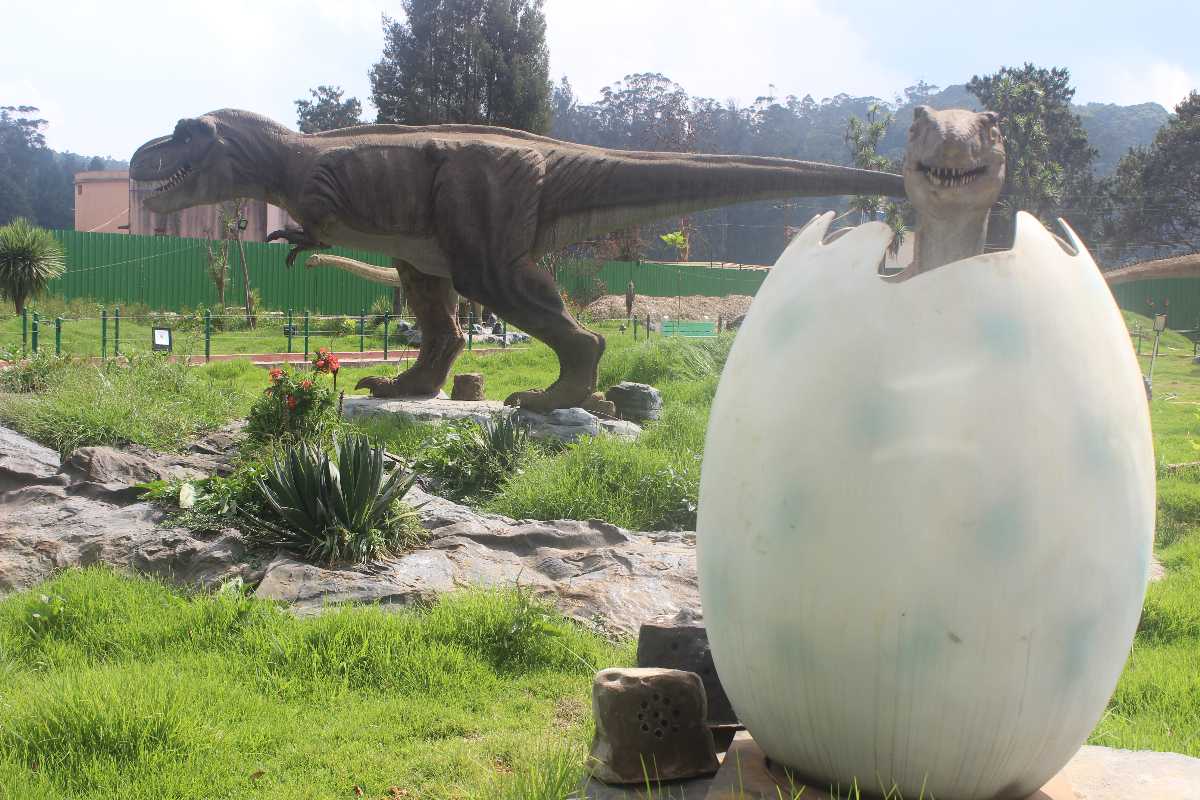 Thunder World features a lot of activities that are related to the theme of the particular zone visited. People of all ages will have a gala time here exploring different zones and will surely get swayed by the amazing sound and light effect on display here. We have listed a few activities that you can do here with your kin to enjoy the most.

1. Enjoy the rides
: Thunder World promises a journey full of enchanting rides reminding you of your childhood. The collection of wet and dry rides is well-maintained, modern and innovative and has become very popular with the crowds here. 

2. Experience Spooky characters
: Imagine a scary character coming out of nowhere and standing as close to you as it can guess! Yes, that's the magic of the 5D effect that will make your experience real, enigmatic and magnificent. 

3. Foray into the world of Illusions:
One of the most unique parts of the museum is the Camera Museum that presents illusions beyond your imagination. For a completely different experience, you must visit this off-beat part of the themed park.

4. Experience Snow
: Thunder World aims to give you a complete experience and they are aware that Snow is most enjoyed by people of all ages. Snow World lets you peek into the world of white magic with enjoyable rides and experiences you will never forget. 

5. Get an educational tour for your kid:
The world of dinosaurs seems like a mystery now that they are extinct. But, Thunder world has several models of Dinosaurs with detailed information about each Dinosaur. The models look real and prove to be a wonderful educational experience especially for kids. 

6. Eat your heart out at Food court
: With some yummy munchies available at the Food court here, you will not roam here on a hungry stomach. The Indoor Food court offers easy snacks and lunch options that cover a wide range of cuisines.
Other Essential Information About Thunder World Ooty


- Location: Thunder World is located in North Lake Road, Mani Vihar in Kathadimattam Ooty. It falls in the State of Tamilnadu. The complete address of Thunder World is N Lake Rd, Mani Vihar, Kathadimattam, Ooty, Tamil Nadu 643001.

- Timings: Different months have different timings. From April to October, the timing is between 10.00 AM to 7.00 AM and between November and March, the timings are 10.00 AM and 5.30 PM.

- Entry Fee: Other than gate entry fees, there are other charges on different sections. The ride charges also vary according to the type of ride. They are split as given below:

- Dry Amusement rides: Rs 450
- Wet Amusement rides – Rs 800
- Combo pack (preferable which includes wet and dry rides) – Rs 800
- Deer Park without any rides – Rs 300
- There is also a super Combo pack and a Special combo pack which has different charges. For the Super combo pack that includes Snow World, BigFoot, My India and a lot more, the rate for children entry is Rs 450 per kid and Rs 550/- per adult. In the special Combo pack 

- Photography charges:  There are no specific photography charges.

- Distance from Ooty City center: The distance between the city center and Thunder world is a mere 1.7 km which takes approximately 5 minutes to reach.


Places to Eat in and near Thunder World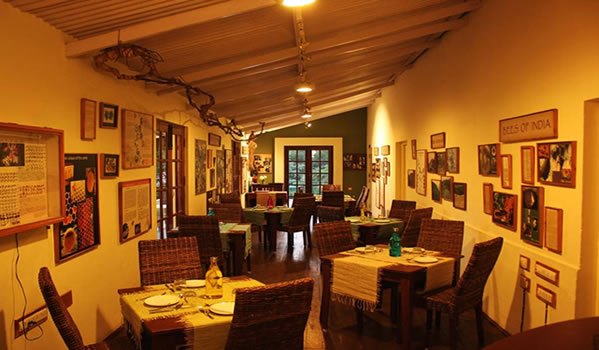 While you can easily find food of your choice at the Food court, there are some great places to eat close to the wondrous theme park. We have listed a few restaurants which you will love and those which are extremely popular among people.


1. Ascot Multi-cuisine restaurant: The restaurant has a friendly vibe to it and is famous for its diverse cuisines presented here in the most beautiful manner. It also serves gluten-free food along with vegan options. One of the best places to eat out in Ooty, the staff is friendly and dutiful while the sight surrounding the place is serene and beautiful.


2. City Palace Restaurant: For a sumptuous meal amidst a great location land yourself at the City Palace restaurant. It is a great place to dine especially in the evenings. The breath-taking views will impress you. You will also find your favorite dish here at reasonable rates and a great ambience that will make your dining experience a memorable one.


3. Lemon Grass Restaurant: This is a low budget café that is pocket-friendly and serves tasty food. The interiors are surprisingly warm and pleasing to the eyes. Both veg and Non –veg options are available.


4. Cliff Top: The moment you step here you will be enthralled by the view especially when you are here for an evening coffee. Great service combined with good food and an equally good staff makes this place a compulsory visit.


5. Hotel Ranga Villas: If you love South Indian delicacies then Hotel Ranga Villas is sure to impress you. The service is prompt and the food extremely delicious. You can enjoy a special dinner as well as snacks for small hunger here.

Traveler's Tip before visiting Thunder World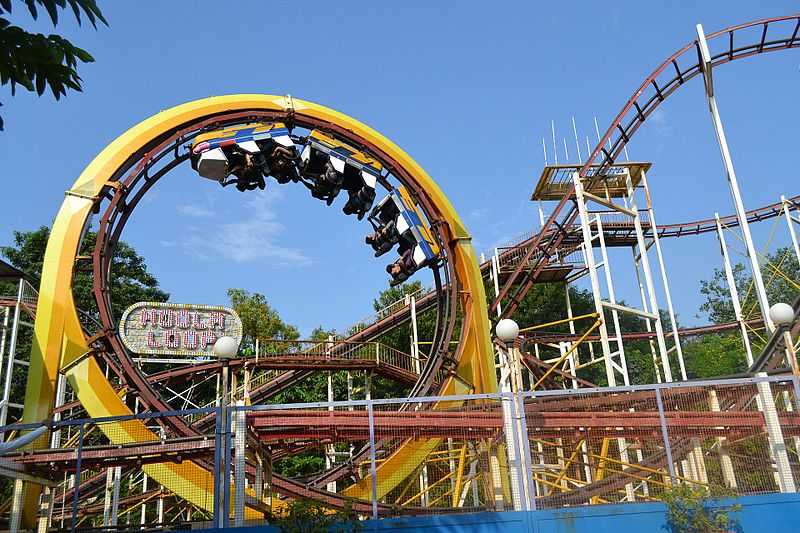 While you might think that visiting a theme park may be as easy as stepping inside the premise then you can be wrong here. We are sharing with you some tips that will help you enjoy the place more than you can. This will also make you proactive and prepared. 


1. Plan your trip before venturing into it by browsing the internet for information. Also, get the ticket rates well before you go so that you don't waste your time there thinking about which package you need to opt for.


2. We recommend you to avoid going there on weekends because of the humongous crowds. Weekdays are lighter and less crowded.


3. If you choose to go on a weekend and want to experience your favorite ride then we recommend you to arrive earlier to avoid waiting in queues.


4. Please carry enough supply of water with you as you might get tired and dehydrated.


5. Do not forget to carry sunscreens, basic medical supplies moist wipes because you never know when they come handy.


6. Do not start with the rides close to the entrance because the interiors will slowly thicken in terms of crowd.