About Seminyak Square
Seminyak has managed to get much popularity across the globe for its flamboyant atmosphere. The Seminyak square is a place of liveliness which is jam-packed by tourists from all over the  world. It happens to be one of the most widely held shopping arcades in Seminyak. It is one such commercial sector of Bali that is known for its upmarket restaurants and shopping complexes.

Seminyak Square is known for  its amazing vibe which entices tourists to lose themselves relishing  their favourite dishes and shopping their heart out. Propelling shopaholics, foodies, peace seekers, and photo fanatics, the place assures a totally surreal and unforgettable experience. 

In the Seminyak Square, you will find shops dealing with all kinds  of things starting from ornaments to lifestyle store and from artistic paintings to mouth-watering delicacies. You can also find a number  of massage centres and salons where you can think of rejuvenating your soul. 

You can stay back till late in the night and experience the famous nightlife of this place. This is considered to be  one of the safest places in Bali and is at all times full of life. You would need to find out the best time before visiting this place in order to avoid the crowded times. If you love to rejoice in this air, don't forget to come here on your trip to Bali.
How to Reach Seminyak Square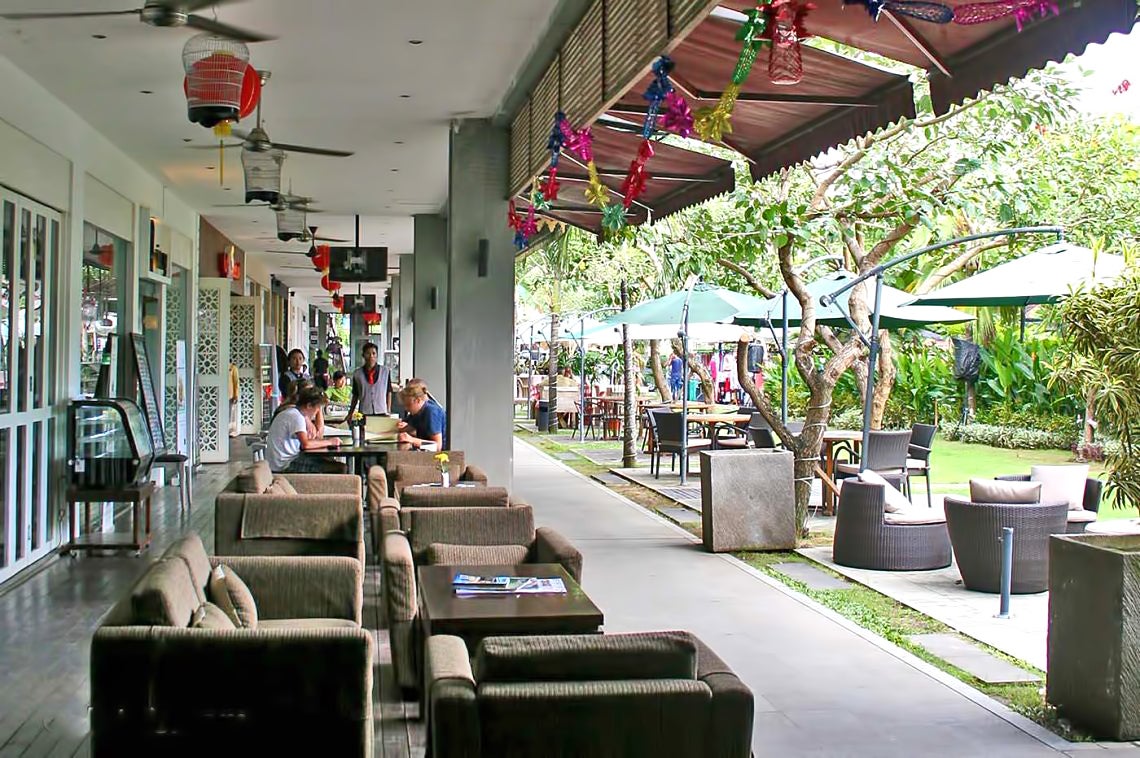 The distance between Seminyak Square and Denpasar Airport is about 10.5 Km and it takes about 40 – 45 minutes to reach from the airport. You can take public transport to arrive at the square or else you can book a rental taxi to transfer you. Since it would be a new place for you, it would be better to travel by rental taxi so that you do not face any kind of inconvenience.
Best Time to Visit Seminyak Square
The best time to visit Seminyak Square is from the month of April and October as the climate remains moderate and makes tourism a bliss. However, you can come over to this place  all over the year. There are a lot of activities for you to take part and you can visit some of the places of tourist attraction in the city as well.
What Not to Miss at Seminyak Square
Places to visit near Seminyak Square 


1. Totem rooms escape challenge:  This is one of the best places to go when it is raining outside in Seminyak. Visiting this place will excite you even in the indoors for the reason for its amazing and thrilling things to do. The place is designed and curated in such a manner those tourists and local people will love to be. You can buy various games of different player levels and themed surroundings as well. Some of the games in this complex are puzzles and intellectual hurdles. You can hand-pick your activities at the complex and spend time on the same.

2. La Favela Tropical themed restaurant:
It is a matter of fact Seminyak Square is all about having fun and relishing on various national and international cuisines. This restaurant is a place that is known for its difference in ambience and abstract appeal. The restaurant has a groovy sensed bar that makes it one of the most visited places in Seminyak. You will fall in love with the ambience and will definitely urge to come back here soon to spend some laid back time.

3. Nyaman Gallery:  
The Nyaman Gallery is a place for art lovers. This place highlights art and craftwork from the local artists. This is yet another must-visit place near Seminyak Square that takes you through the trail of the Indonesian art and craft. In this gallery, you will surely find arts, paintings, crafts, photography, and pieces of jewellery of great value. Bali is certainly a place in Indonesia that emphasizes culture as well as on various arts.
Other Essential Information About Seminyak Square


1. Location: 
Seminyak Square is located at Jl. Kayu Aya, Seminyak, Bali.

2. Timings: 
The Seminyak Square opens from 10 AM in the morning to 10 PM in the evening.

Places to Shop and Dine in Seminyak Square 



1. Mamasan: 
Mamasan is a lounge bar that is one of the amazing places to dine out in the evening with your loved ones. This restaurant is known for its amazing flavoured cuisine that has been influenced by the culinary magic of Thailand. You will find this place a bit gloomy. The ambience will surely make you feel that you have come to some age-old primaeval place, but that is the charm tourists come here to experience.


2. Bambu:
If you are thinking of going out on a romantic date with your loved one, then there is no better place than this. It is also one of the must-see places in Bali. This is because of its fascinating candle night arrangements, glittering stepping-stones, and swimming fishes across the tables. All these attractions will surely make your time spent here memorable.


3. Mejekawi:
This is one of the luxurious restaurants in Seminyak. It offers amazing dining options for tourists who love sophistication and comfort. The restaurant offers amazing and exotic delicacies as well as premium wines. The price of dining in this place might be on the higher side but it will truly be value for money.


Tips for Visiting Seminyak Square


1.
You should be careful about your belongings when trailing through the Seminyak square. The place remains crowded at times and this makes it easy for pickpockets to snatch your valuables. 


2.
You can bargain at the markets to get better deals. 


3.
Make sure that you don't visit Seminyak in the course of the rainy season. This place receives heavy rainfall in the winters and you need to be indoors all the time. 


4.
Don't move around on the streets of Seminyak till late in the evening.